If you adore the sleek, sophisticated style of Restoration Hardware, you're going to love these beautiful finds! Get the RH look for less, saving you both time and money.
Restoration Hardware is full of incredible design that can be difficult to emulate at lower price points. We've done all the work for you, finding the best pieces on a budget.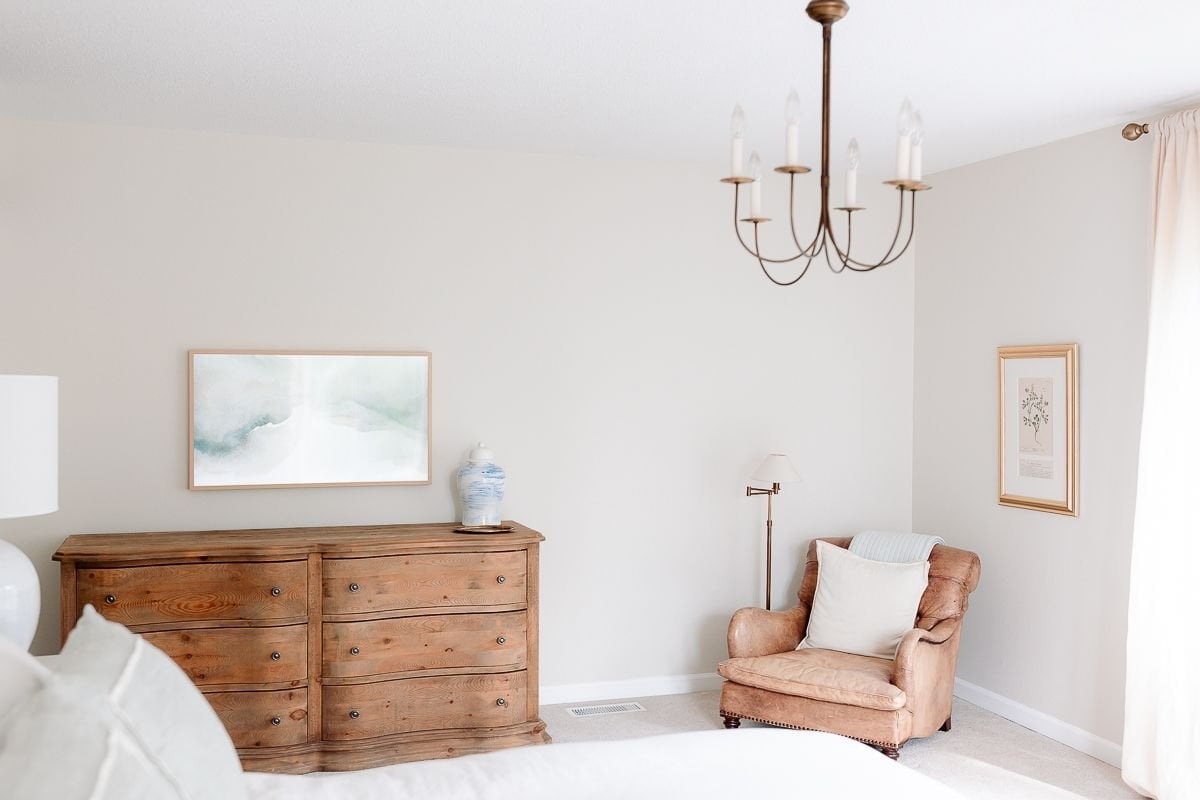 We all adore the look for less! It's such a challenge when it comes to home design, and we all have a budget.
For many years, we were lucky enough to have an RH Outlet here in St. Louis, but it closed. I am always on the hunt for designer elements that will give me the look I love, without the price tag. Read more about my tricks for high and low design here: Tips To Find Luxury Home Decor For Less.
We received such great feedback on our guides to getting the Serena and Lily Look for Less, Arhaus Look for Less and Pottery Barn Look for Less, so we're bringing you more! These incredible pieces in the RH style are so good, even the experts will be wowed.
This post is divided into categories for ease of navigation. Use the drop down Table of Contents feature to find exactly what you're searching for- and don't forget to pin and save for later!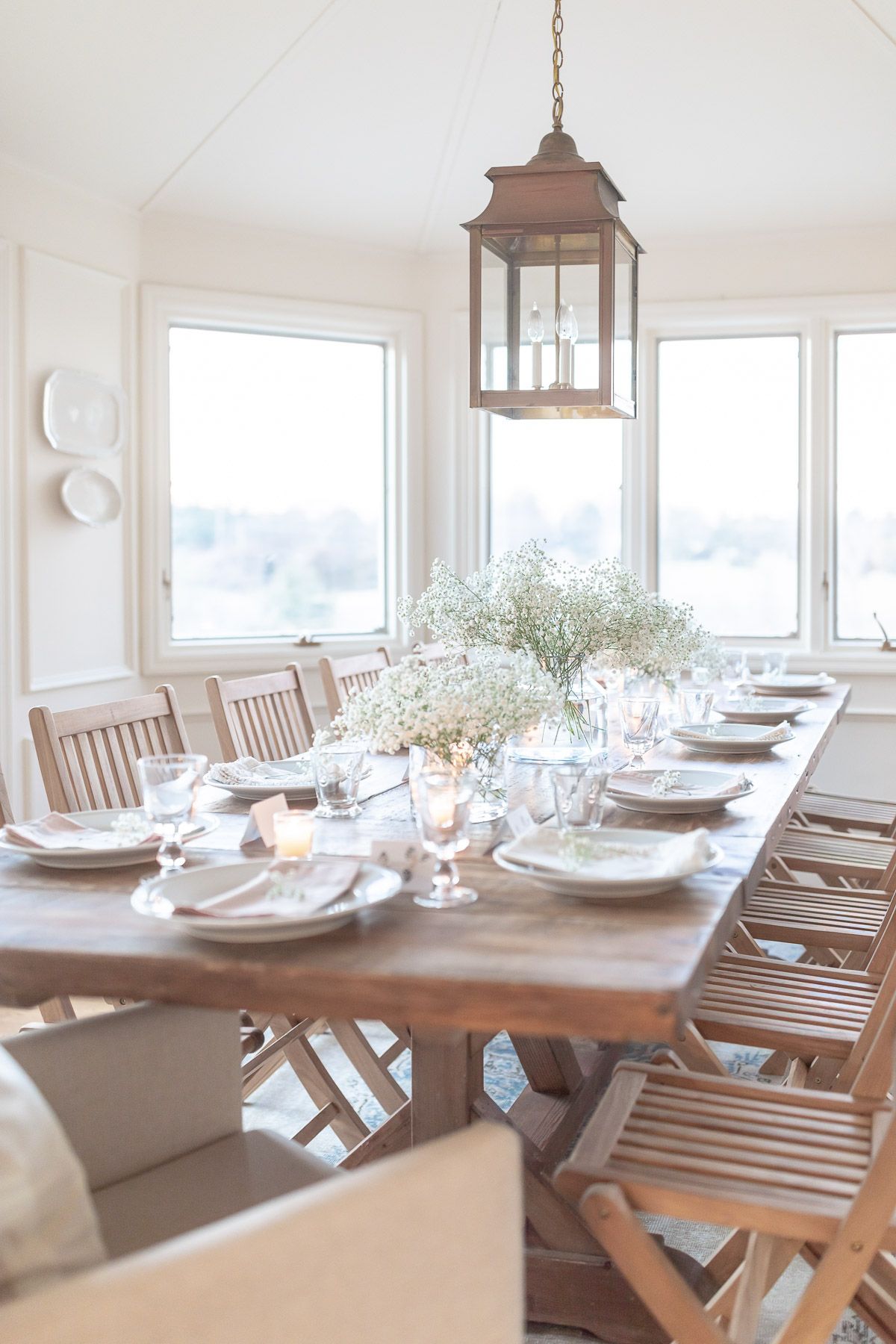 RH Look for Less
It's incredible how much money you can save with a little bit of ingenuity! Let's get started and go shopping!
Note: prices are subject to change.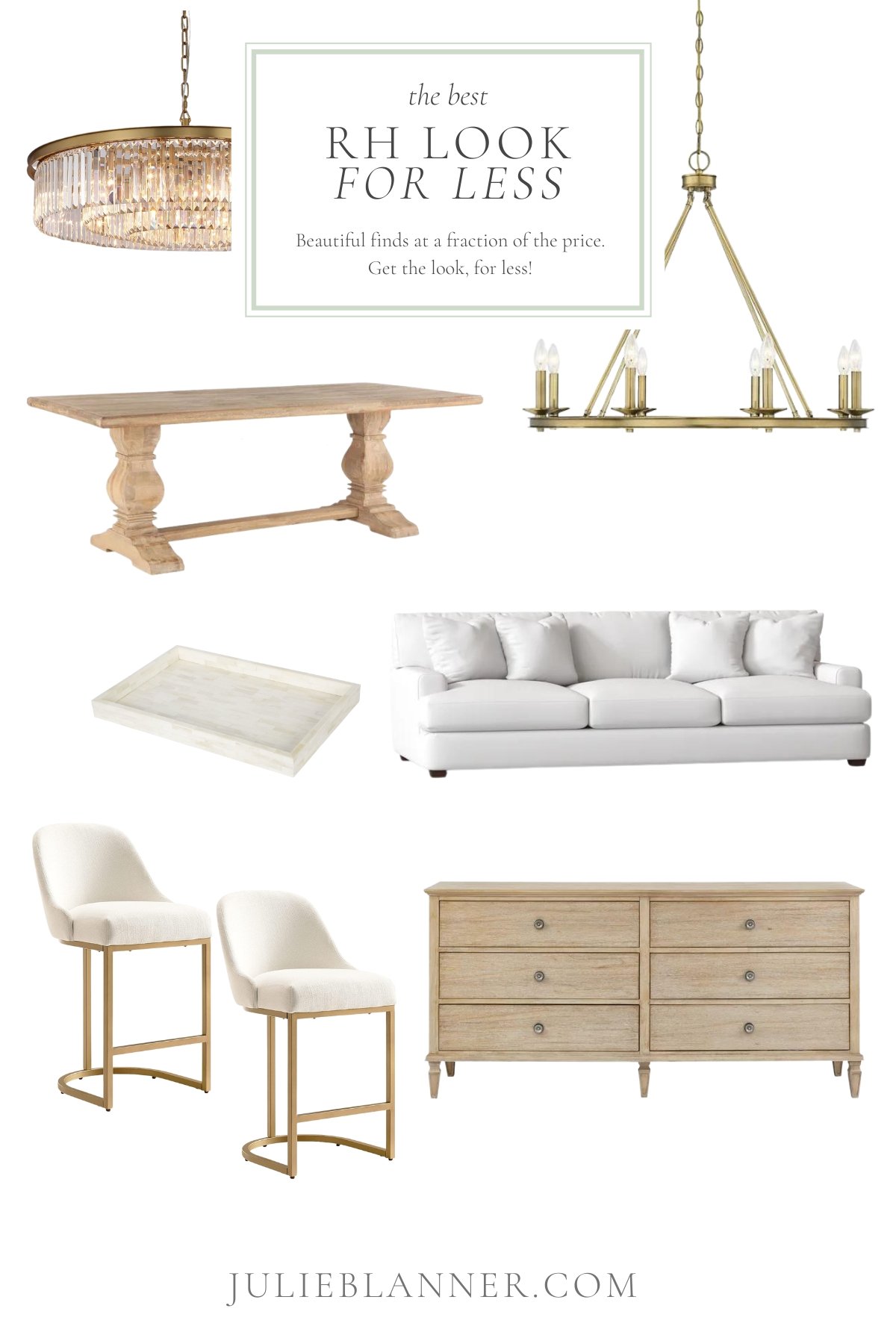 Restoration Hardware Look for Less
Marble, stone and inlay accessories are one of the hallmarks of RH design. Add some of these pretty pieces for a little of that luxury in your own home. Here's a few items that are inspired by some of my favorite RH decor elements!
RH Cloud Sofa Look for Less
This iconic sofa is TikTok viral, and for good reason! It's so soft and fluffy and deep.
RH Cloud Bed Look for Less
The original starts at $4435.
Restoration Hardware Coffee Table Look for Less
RH Dresser and Console Look for Less
While the furniture in our primary bedroom (see it in this post about romantic bedroom colors) is from RH, it's no longer available. Here are a few beauties that have a similar finish!
Restoration Hardware Nightstand Look for Less
Restoration Hardware Chandelier + Lighting Look for Less
RH Dining Table Look for Less
We love our RH dining table, although the powdery finish did cause us some stress. Hop on over to read about our solution or purchase one of these instead!
RH Seating Look for Less
Restoration Hardware Inspired Rugs
Restoration Hardware Mirror Look for Less
RH Outdoor Look for Less