The Best Amazon Furniture Finds
Ready to feel inspired in your home again? I know we are all ready to create a cozy, comfortable home we love! I love a good seasonal refresh, and I'm thrilled to share my favorite Amazon furniture finds with you today.
There's something so satisfying about a great find that can arrive quickly to your doorstep! But it can be so difficult to wade through the listings when there are so many choices.
That's why we are rounding up the very best Amazon furniture available right now.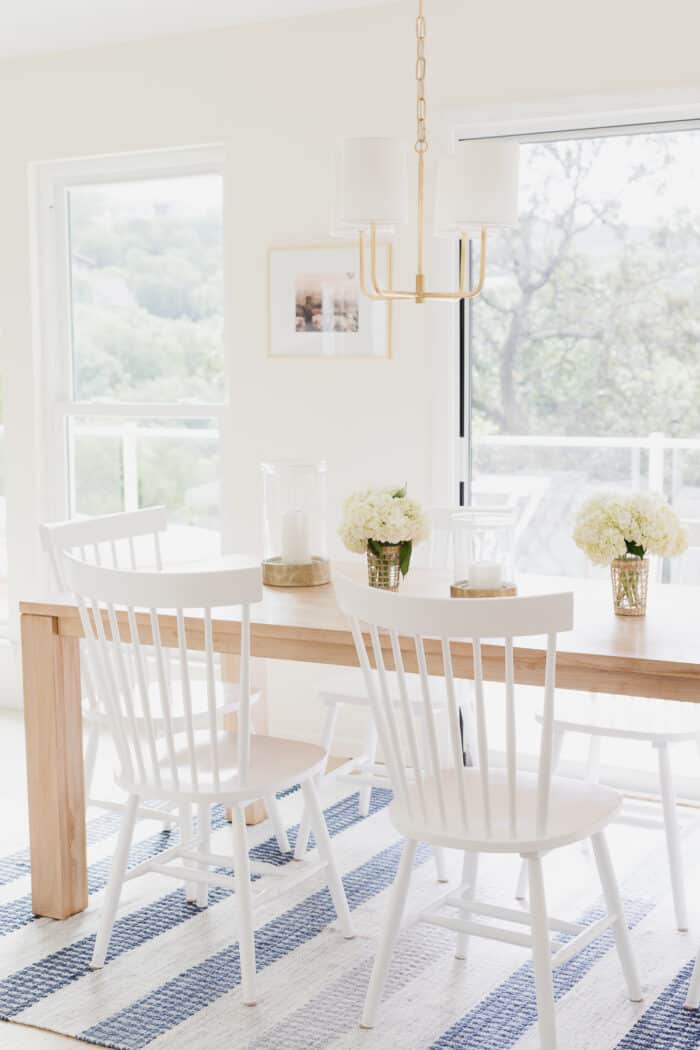 We are so lucky to get to enjoy the best of both worlds – our suburban home in St. Louis and our lake cottage on Table Rock lake, which is much more rural.
We love both of these homes so much, and treasure our time spent together in each. However, while we are always happy to make that commute for our weekends at the lake, projects can be more difficult there!
It's harder to get things shipped because we can't always be there to accept deliveries. In such a rural setting, we can't reach a furniture store or hardware store for miles! Even a trip to Walmart or Target can be complicated.
With that said, we've come to rely on the dependability of Amazon deliveries. I've heard from many of you who are in the same boat! If you enjoyed my Amazon Art, Amazon Home, Amazon Prime and Amazon Gadgets posts, I hope you love this one, too.
That's why I knew this Amazon furniture post was overdue. Today, I'm sharing my favorite furniture finds with you, to make your shopping easier!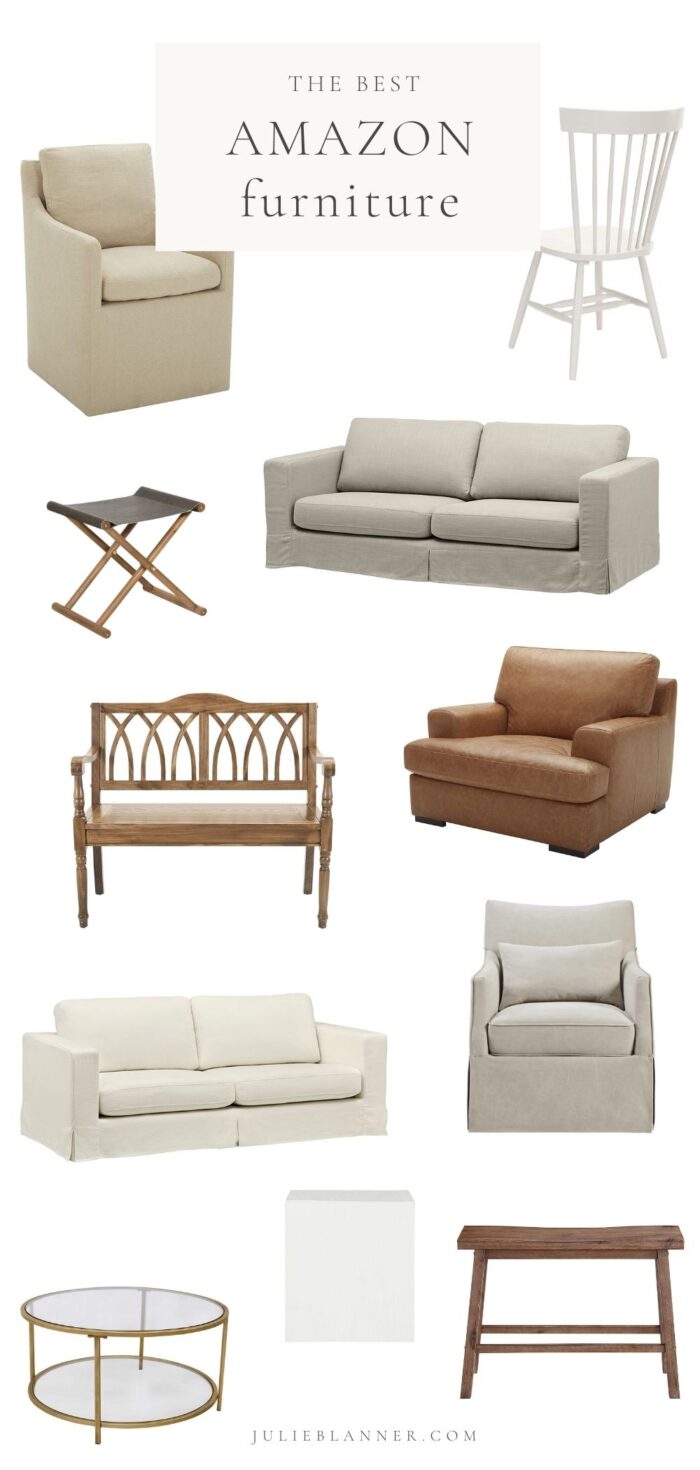 The Best Amazon Furniture Finds
The only hard part about shopping on Amazon is sifting through all the available merchandise, right? Like entering any gigantic furniture showroom, it can be difficult to know where to start.
If you're looking for that needle in a haystack furniture moment, this is what you've been waiting for! I've narrowed in on all my favorite Amazon furniture finds, making it easy for you to create a room refresh.
You can add to cart and have these fun pieces on your doorstep in just a couple days. But don't take my word for it, let's go shopping!
Amazon Living Room Furniture
Yes, you can order an entire living room furniture set here, but you know me… I love to mix things up!
In our modern living room at the lake, we love these navy arm chairs with a slim profile and comfy cotton-linen blend fabric. They were so affordable and add such a fun pop of color in this room!
We also found this pretty gold glass coffee table that works perfectly here! With a low profile, it helps us enjoy the view of the lake without being obtrusive.
I love a camping stool for the lake because it's such a flexible option for seating or even a luggage rest. This leather and wood folding camp stool is just $41.99 (Amazon pricing is always subject to change, of course).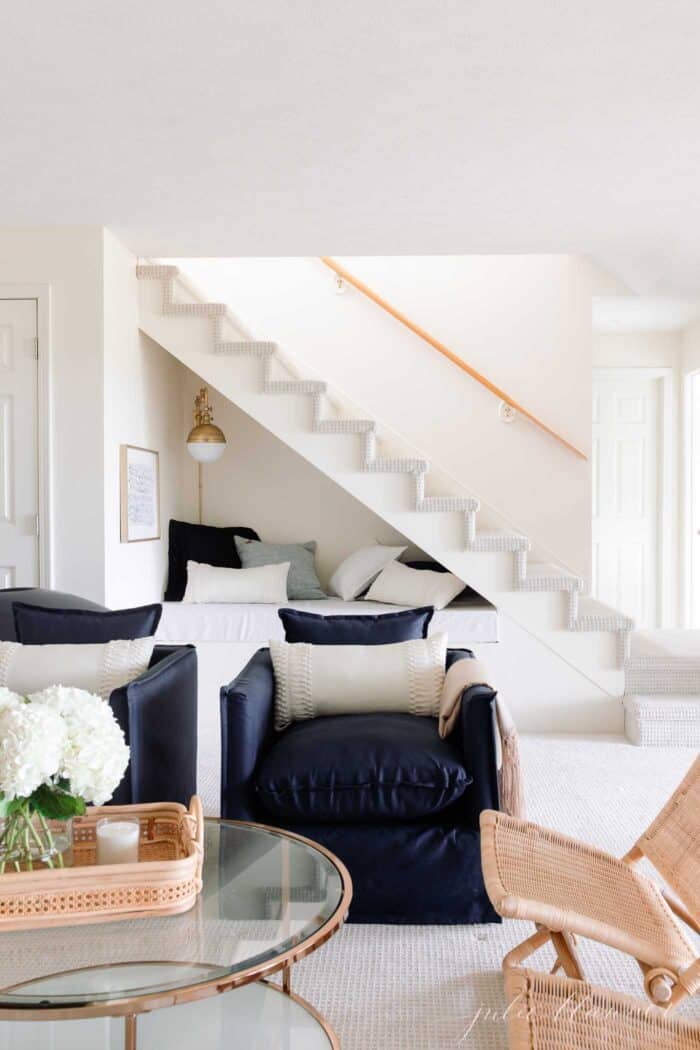 Here's a few more of my favorite living room furniture finds.
PS don't skip these popular posts about choosing a sofa: Pottery Barn Sofa, Ikea Ektorp, and Sectional Sofas.
Amazon Kitchen and Dining Furniture
One of my favorite elements in our eat-in kitchen at the lake is our cute spindle chairs. They just feel so fresh and modern in this space when paired with our teak dining table, and yet also totally timeless.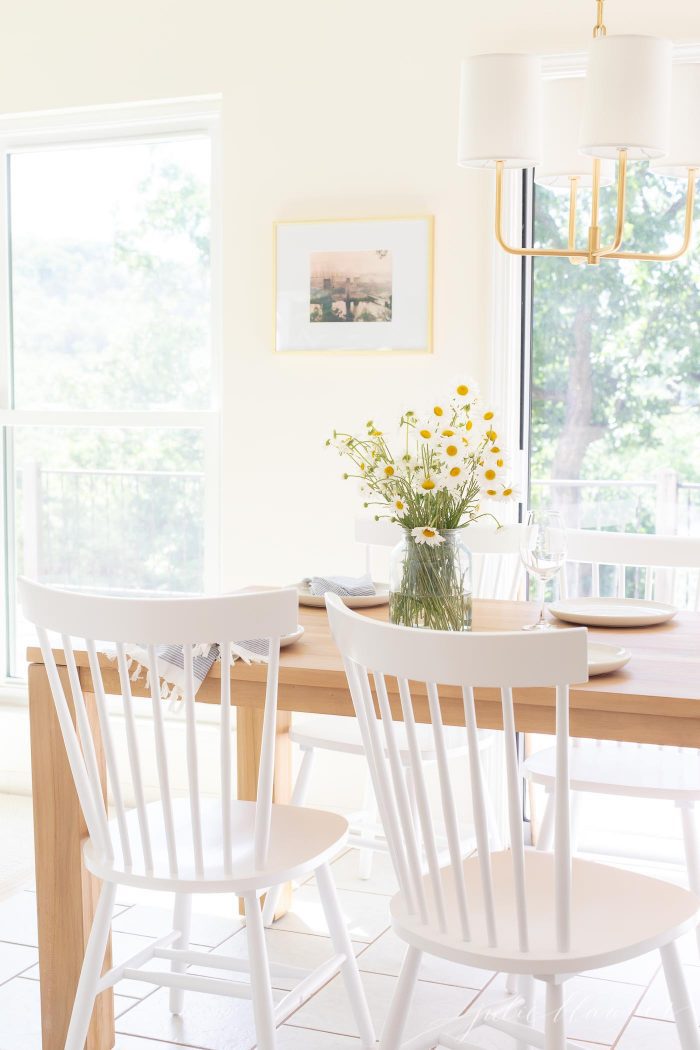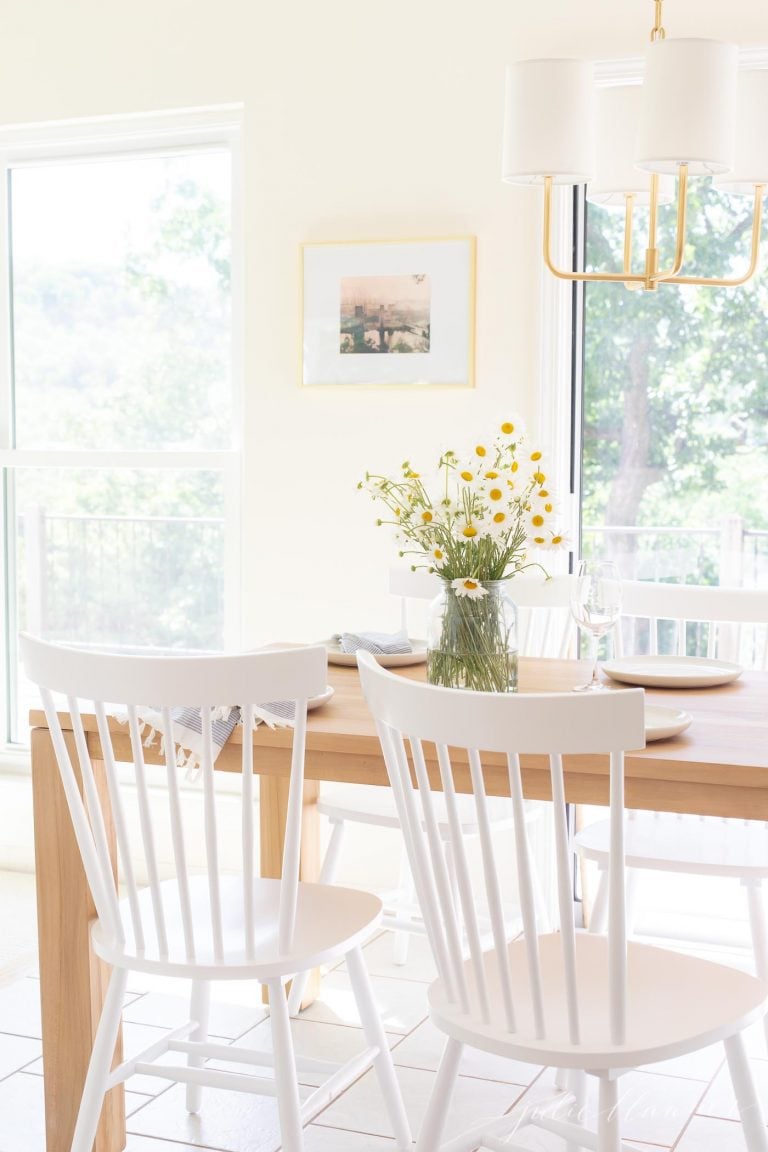 There are so many beautiful tables and chairs available right now! I'm glad I already have a table I love, because it would be hard to decide if I was shopping today.
Amazon Bedroom Furniture
I love the look of a simple, clean lined upholstered headboard. I also love a rattan bed, for the texture and warmth it can bring to a room.
Next to our bed in our primary bedroom at the lake, we don't have much space for a bedside table. So we chose this cute little gold and marble accent table that's just big enough for essentials. Find a similar version here.
Learn all the secrets and techniques for how to measure furniture, and get it right the first time!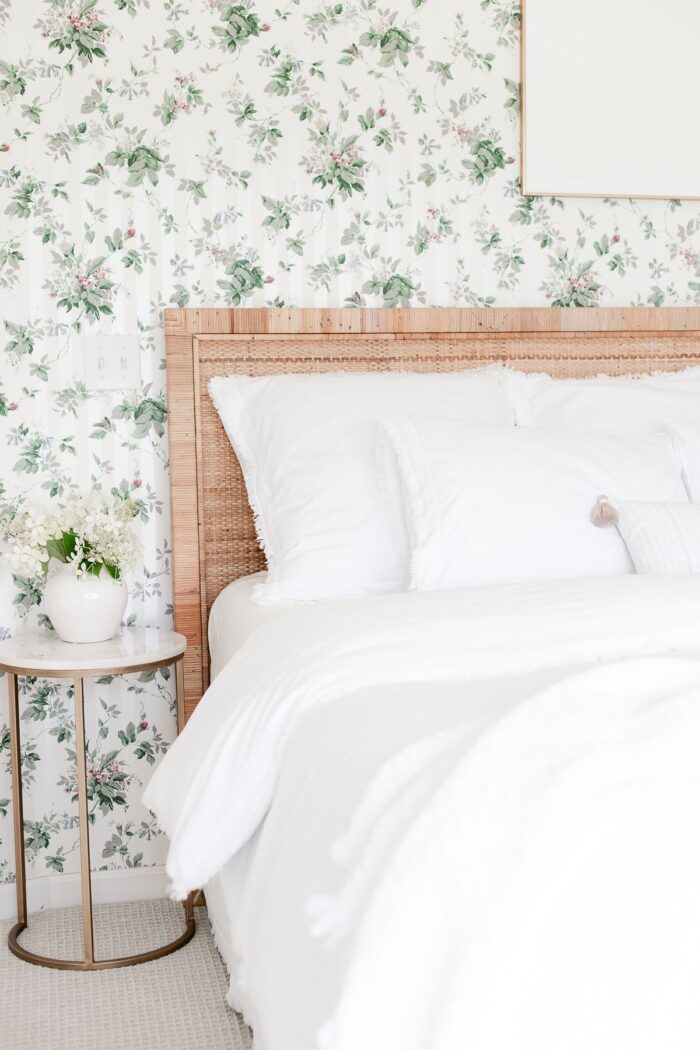 Amazon Outdoor Furniture
There are so many great outdoor furniture finds here! I love the look of acacia wood and teak, because they weather so beautifully.
On our front porch, we combined these two cute chairs from Target (similar here) with a little garden stool that nestles perfectly into this space.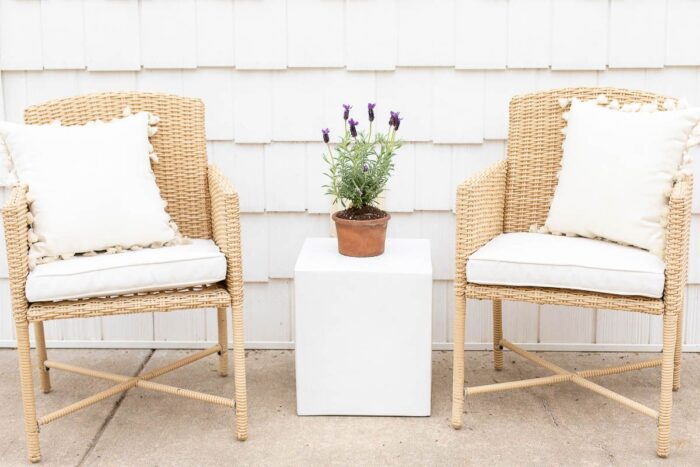 What do you think? Are you excited to revamp a room in your home this year, or have you already accomplished that kind of project? I'd love to hear from you!