Be Bright, Be Happy, Be You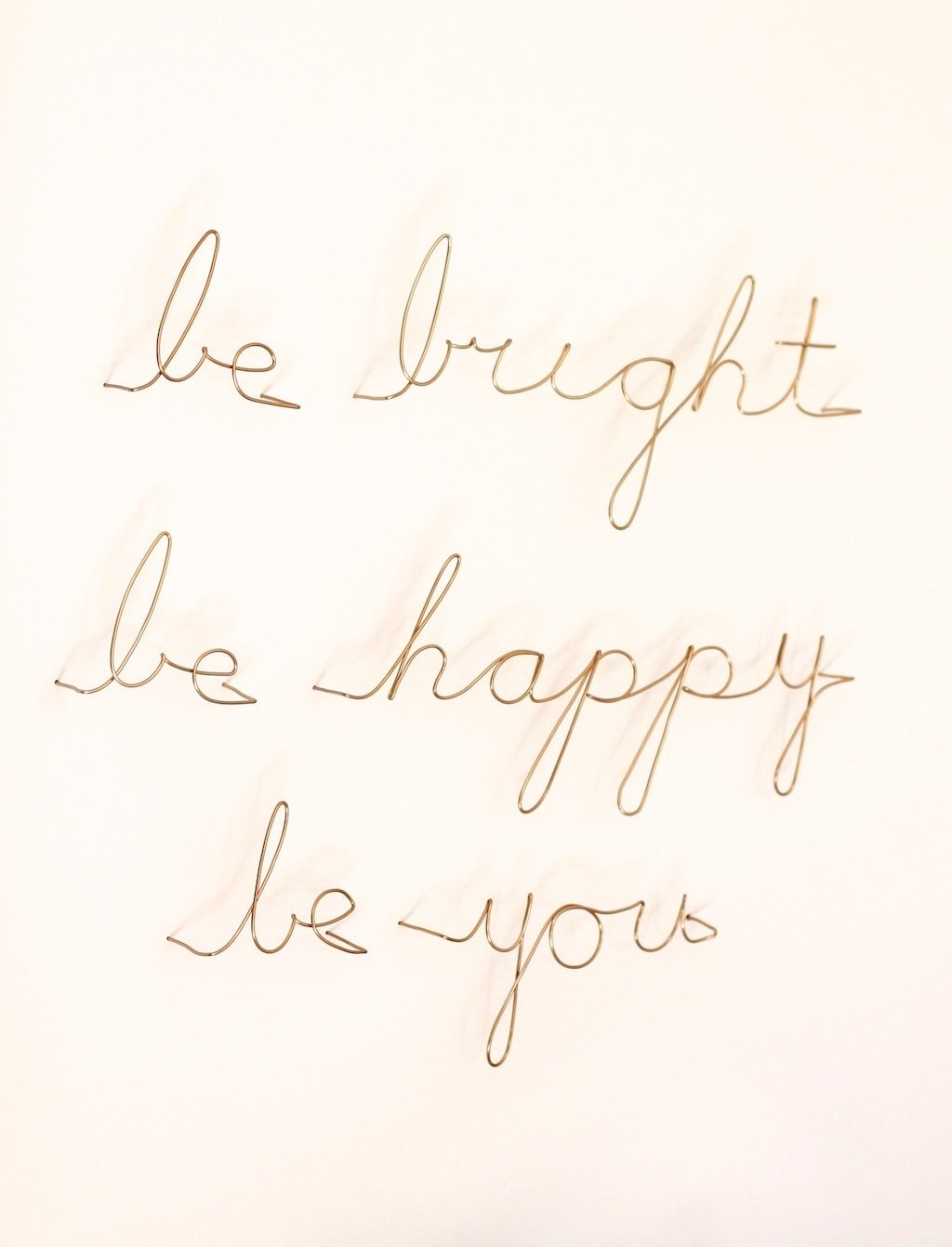 As you've probably seen from my previous posts, I had beautiful gold metal word art made for Adalyn's bedroom. In addition to some pieces from our old home, I wanted to incorporate unique art that stands out – literally. I'm elated with how it turned out. It made the room feel special.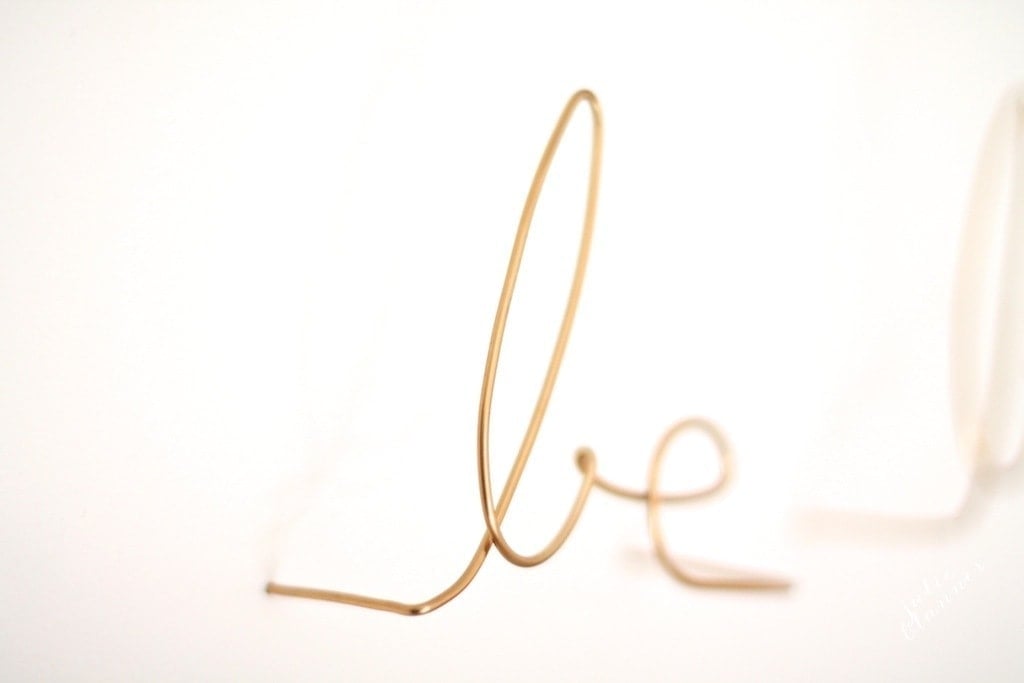 I spent weeks pondering what I wanted it to say. I've always adored quotes, but wanted it to be short & sweet. My friend Erin suggested "Be bright, be beautiful, be you." I love that saying, but Adalyn is beautiful. Maybe I'm overthinking it, but I don't want her to worry about superficial things. What I want for Adalyn is to be happy & to be herself. It's so fun seeing how the girls' personalities differ. I always want to encourage them to be themselves & embrace who they are.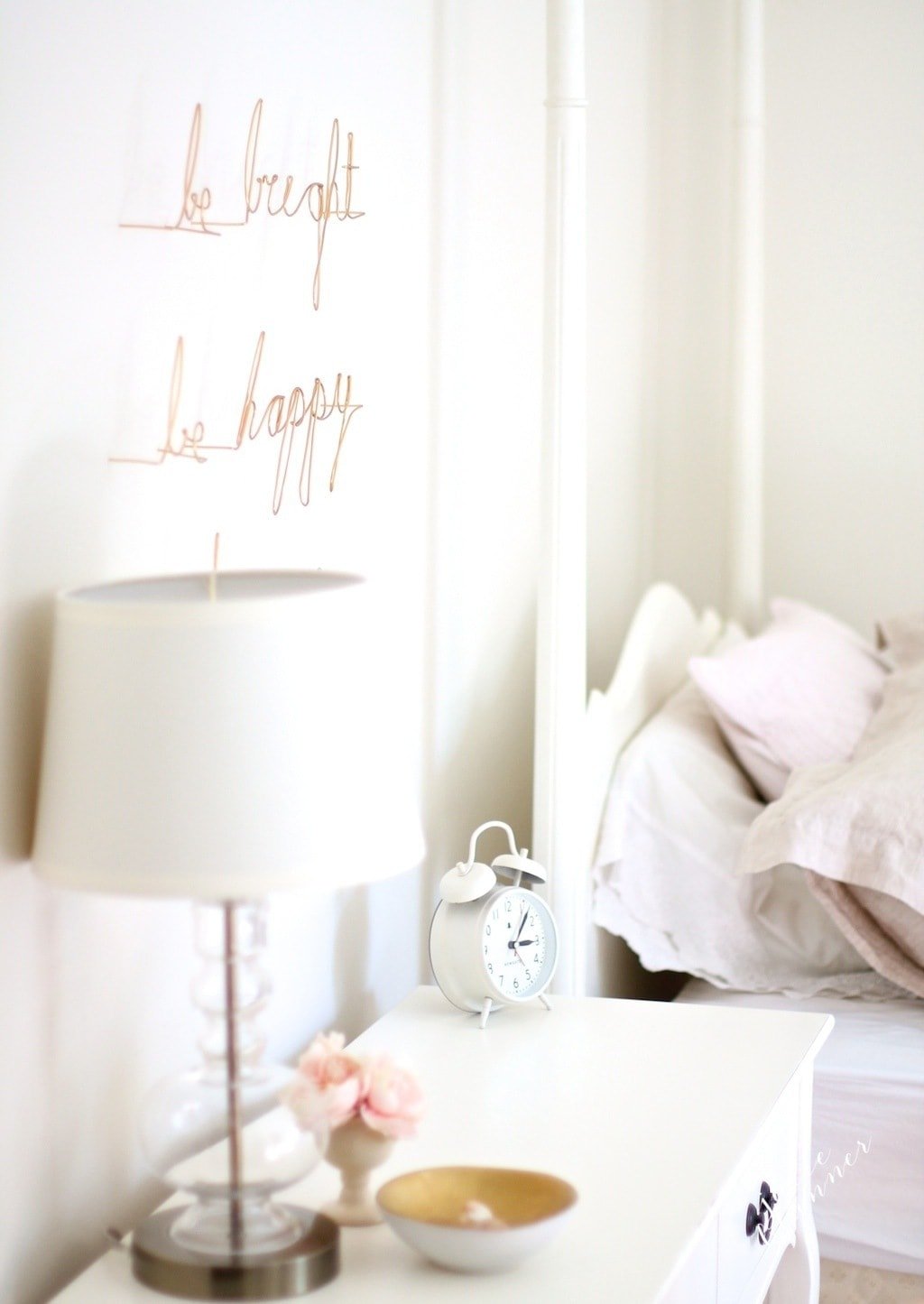 I started a search for word art & reached out to Turn Left Designs to see if she could make the saying – in gold, of course. I had tried my hand at making word art from wire a couple years ago when I attempted to make "Aniston" & "Adalyn" Christmas ornaments. You can imagine how that went since they didn't make the blog. It is an art. Amanda kindly obliged & all I had to do was install them. Whew! Because once I have my mind set on something, there's no stopping me. It was nice to resolve this obsession – quickly!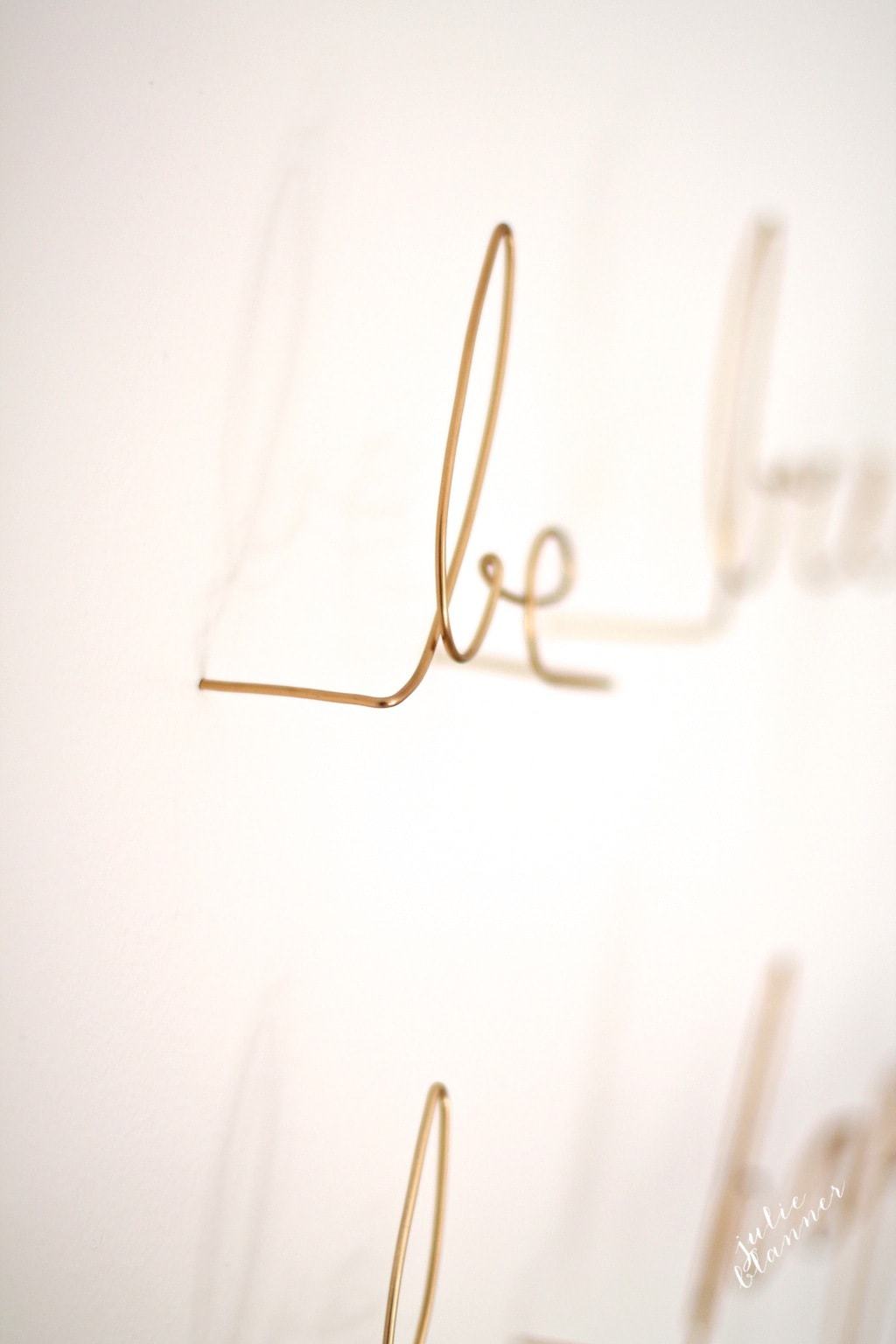 To install, I just gauged where I wanted each word to go & made a pencil mark on the wall. The words were carved like nails allowing for easy installation. The pressed into the walls without effort in just a few minutes!
I love it so much that I'm considering doing a couple of similar projects! You can find this saying here.
Shop Adalyn's Room:
[show_shopthepost_widget id="1875655″]
Visit my previous post more details of the vignette. I'd love to have you join me on Pinterest, Facebook & Instagram! Follow along to see more creative ideas!
Julie