Have you seen the collaboration with Julia Berolzheimer at Pottery Barn? We're sharing our favorite pieces from this collection, packed full of beautiful items.
If you haven't heard of this talented lifestyle guru, you're in for a treat! Her style is whimsical, colorful, a little southern, and so much fun.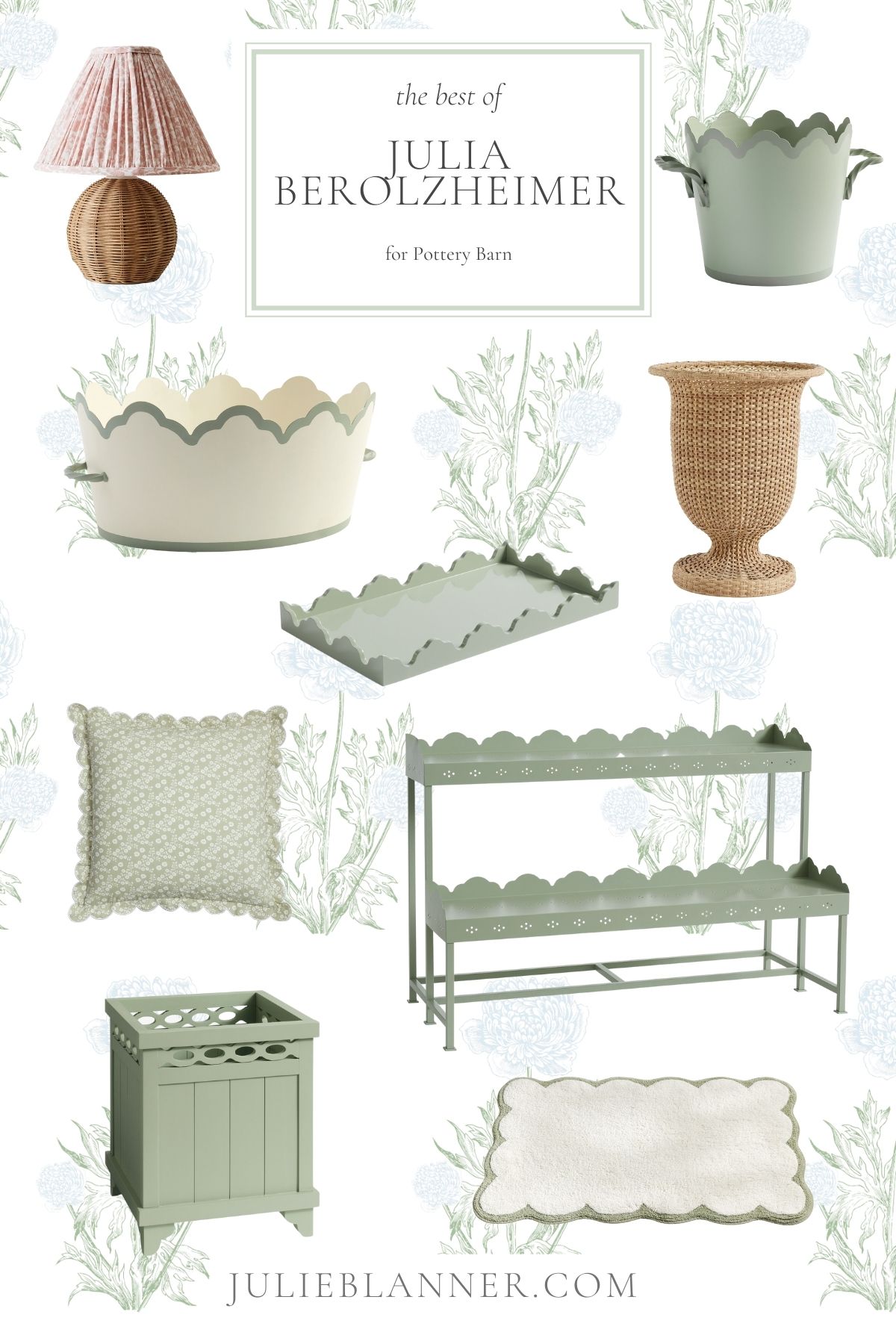 Designer Julia Berolzheimer has done it again with this pretty line at Pottery Barn and Pottery Barn Kids. I love how she infuses color, pattern, and playful energy into her decorating elements.
I love when a designer collab feels like it lines up with the style I want to create in my own home. This design and lifestyle collection embraces my love of Block Print Decor and Scalloped Decor, too!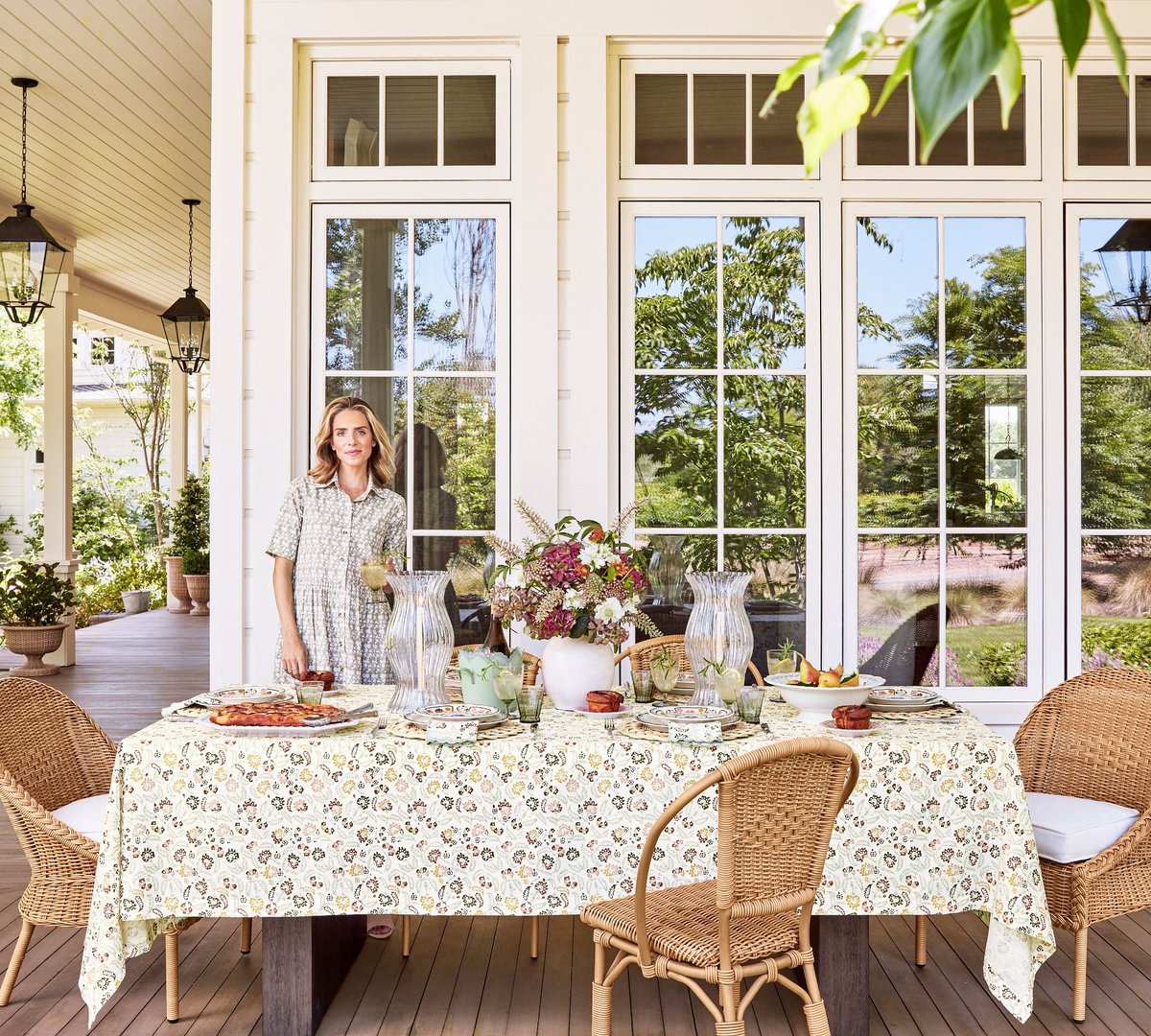 She even has Block Print Wallpaper in this most recent line – what more could we ask for?
I'm excited to share a few favorites with you today! I hope you enjoy this collaboration as much as I do – it's sure to inspire your home decor in the months ahead.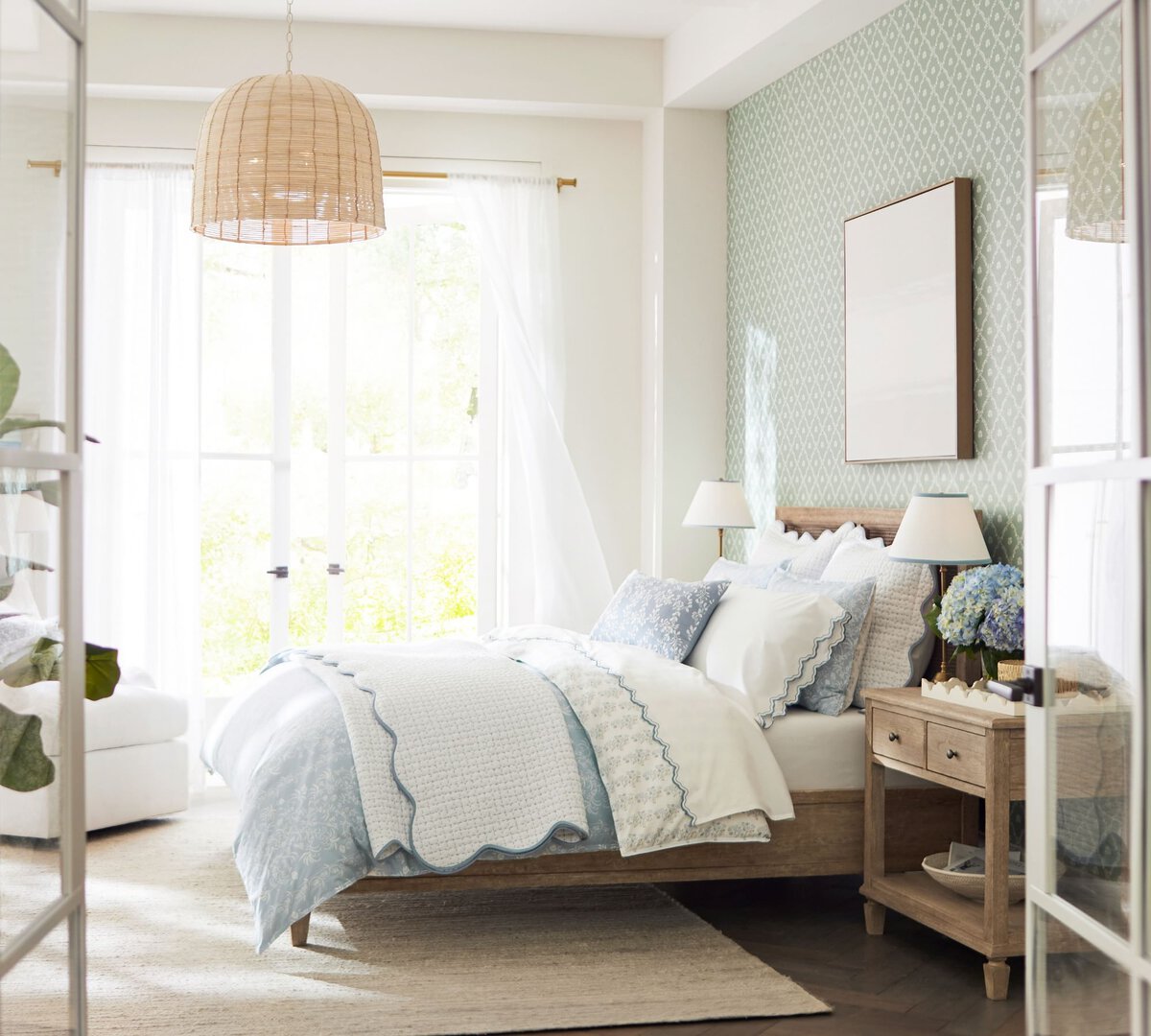 Julia Berolzheimer Collection at Pottery Barn
We're so lucky to get to enjoy two homes, with a different style in each. At our lake cottage, I'm always leaning in to a little modern coastal style with rattan and scallops that remind us of the water.
In our more traditional St. Louis home, we're embracing the grand millennial style, with fresh pops of color and pattern in wallpaper, fabrics and more! I'll always be a minimalist at heart, but it's fun to lean into a little pattern and pops of color, too.
This collection encompasses both types of decorating as well as my love for outdoor celebrations, and I couldn't love it more. What will you bring into your home this season?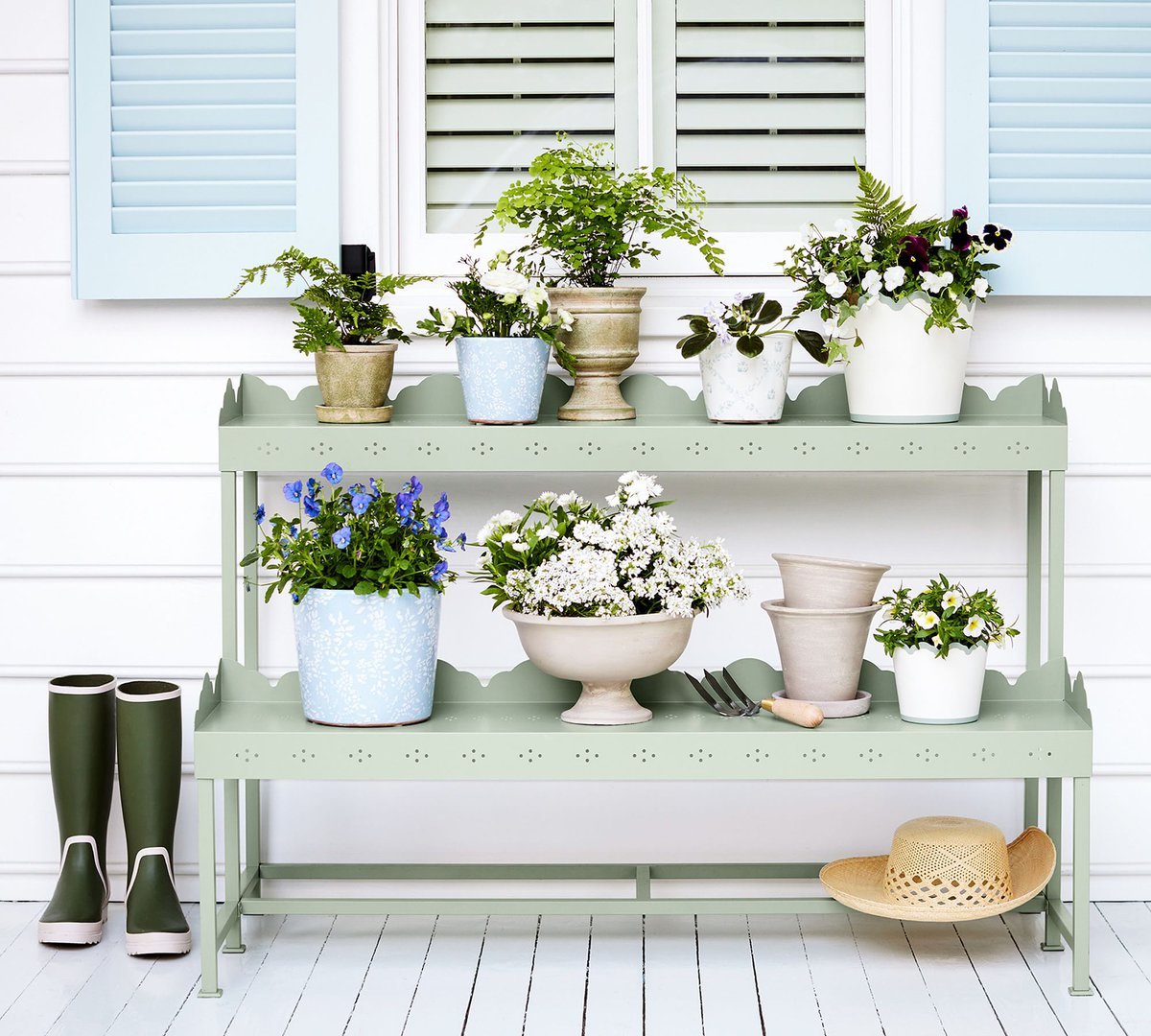 Sources