Sherwin Williams Creamy, a soft and subtle cream paint color.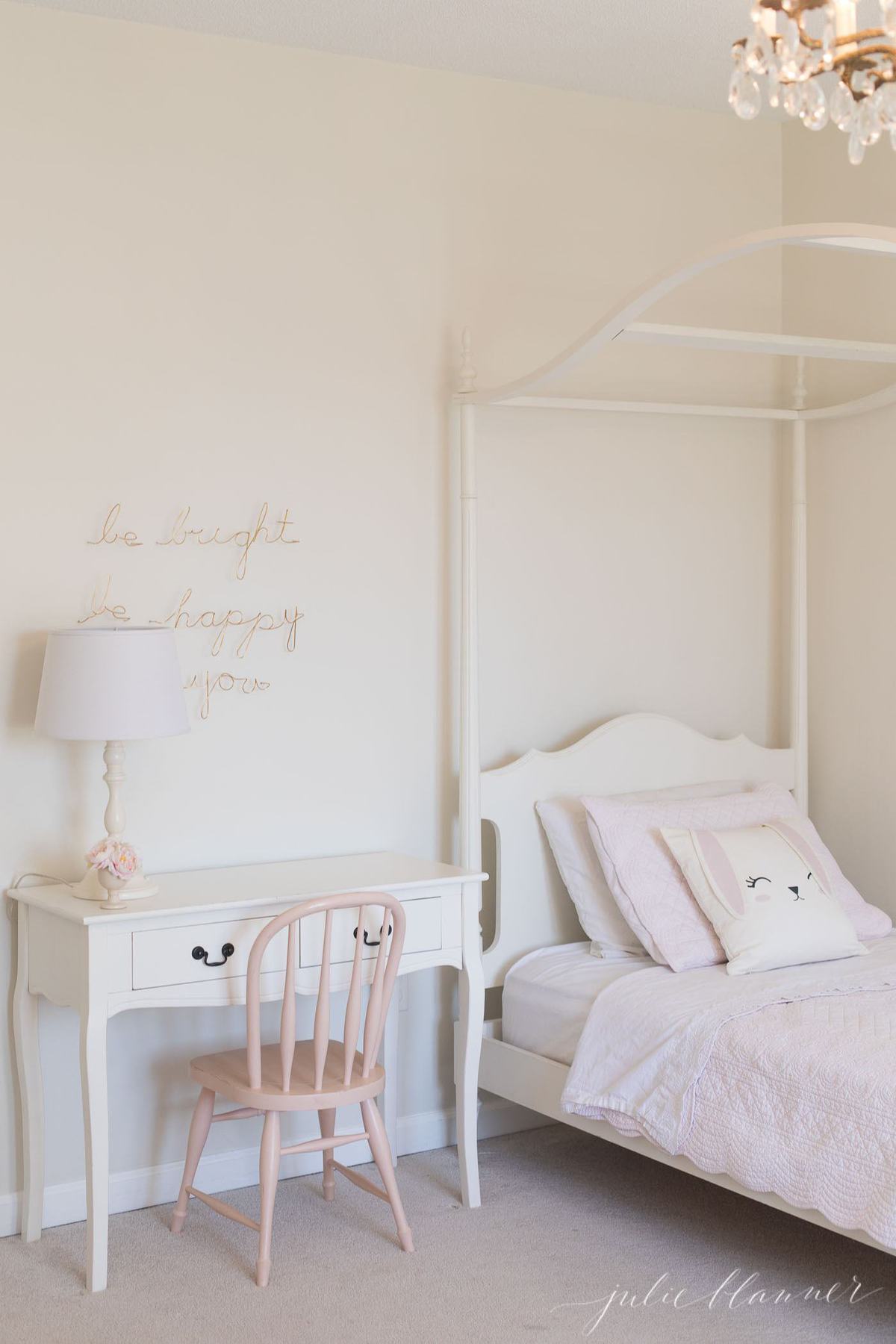 For those of you who follow along, you know how passionate I am about finding the right white for every room. But I also love pretty white furniture! Finding the right white can be difficult, so I'm breaking them all down for you here!
Years ago, I requested a Pottery Barn Kids white furniture sample to have it color matched at Sherwin Williams. It has always felt like the perfect white furniture paint, even though we couldn't afford the large pieces.
It turned out there was no need, there was nearly an identical match which would become one of my favorite cream color paints!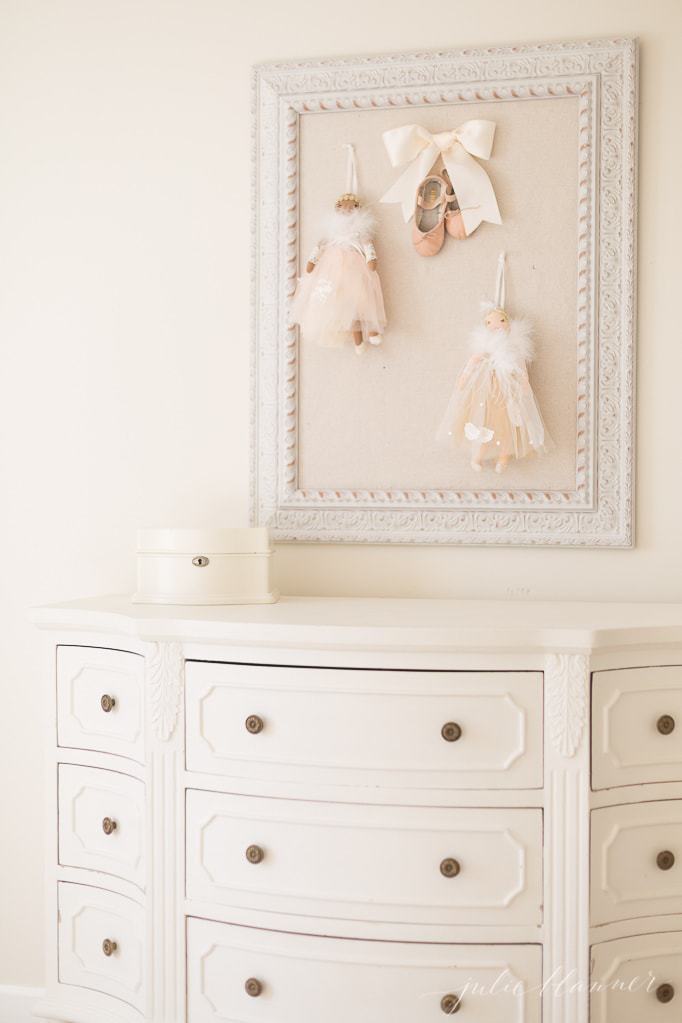 We have painted so many vintage furniture pieces with Sherwin Williams Creamy through the years including Adalyn and Ani's beds, Adalyn's dresser, Ani's desk and so much more!
It's a soft, warm white that is classic, but not stark. Below I'm breaking down everything you need to know about 7012 Creamy!
Creamy LRV
The LRV of Sherwin Williams Creamy is 81, making it a little brighter and more reflective than Zurich White.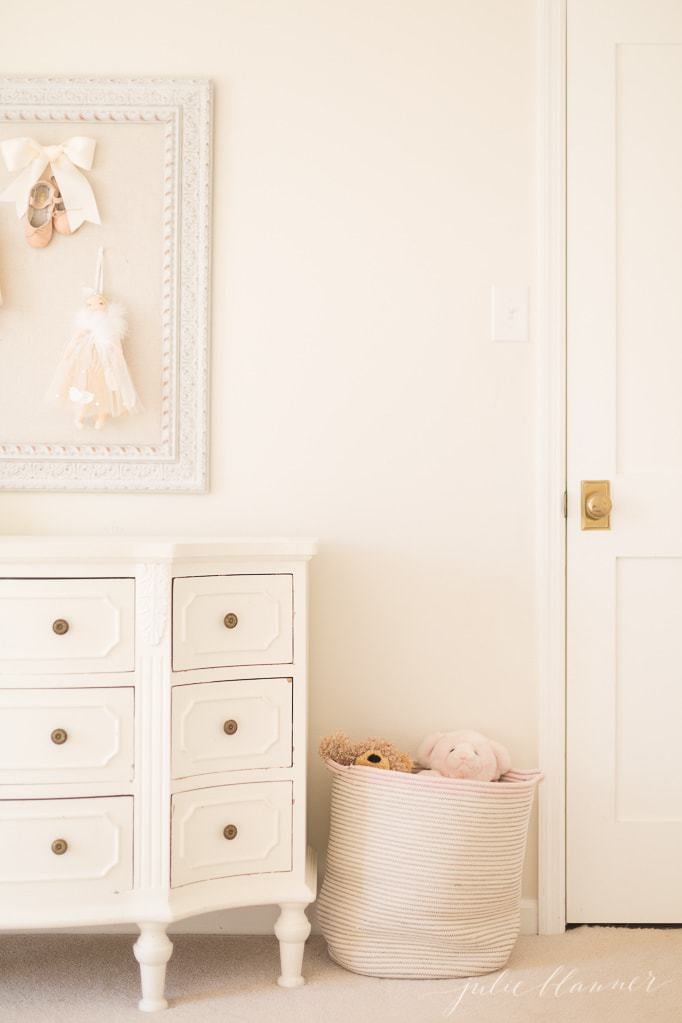 Sherwin Williams Creamy Undertones:
Styles Sherwin Williams Creamy Fits:
How to Use Sherwin Williams Creamy:
white paint for walls
white furniture paint
painting cabinets white
One frequently asked question is "Does Sherwin Williams Creamy look yellow?" No, it's a warm white. Not dirty, not yellow, not blue. A great in between for any lighting situation!
You can find all of our paint colors here and keep track of all of yours here. If you use any of them, please return to share your thoughts!
Learn how to paint furniture and how to paint without sanding using liquid sandpaper here!
More Paint Projects and Colors You'll Love