Sherwin Williams Creamy is exactly what it sounds like… a delightful, warm, rich cream paint color that works beautifully in a variety of spaces in your home. Get all the details in this deep dive into SW 7012!
Bonus! This color is a perfect match to Pottery Barn Kid's white furniture lines. That means it's a great way to save you money – use it for a furniture revamp to get the look for less!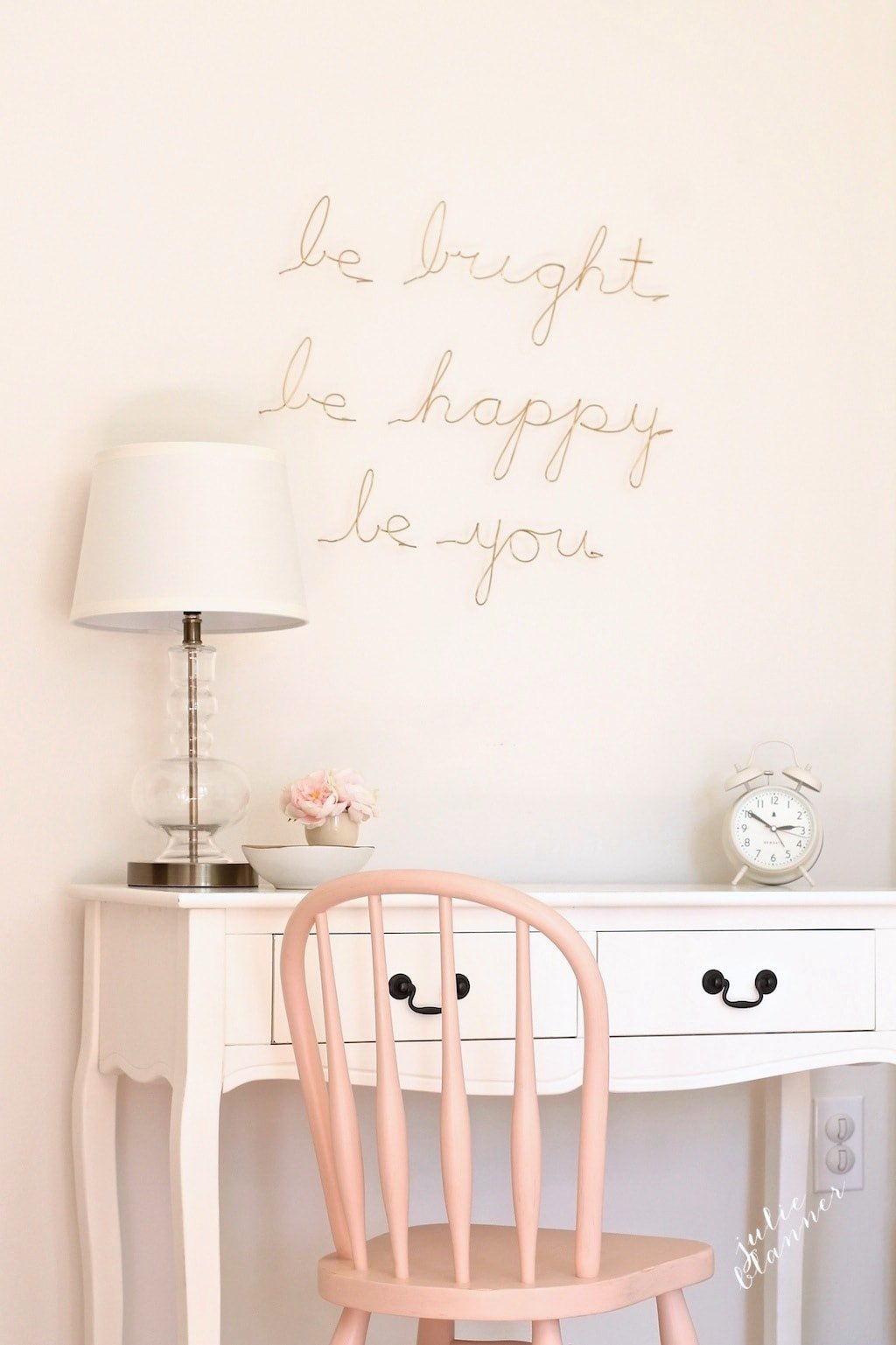 For those of you who follow along, you know how passionate I am about finding the right white for every room. But I also love pretty white furniture! Finding the right white can be difficult, so I'm breaking them all down for you here.
Years ago, I requested a Pottery Barn Kids white furniture sample to have it color matched at Sherwin Williams. It has always felt like the perfect white furniture paint, even though we couldn't afford the large pieces.
It turned out there was no need, there was nearly an identical match which would become one of my favorite cream color paints!
Sherwin Williams Creamy
We have painted so many vintage furniture pieces with Sherwin Williams Creamy through the years including Adalyn and Ani's beds, Adalyn's dresser, Ani's desk and so much more!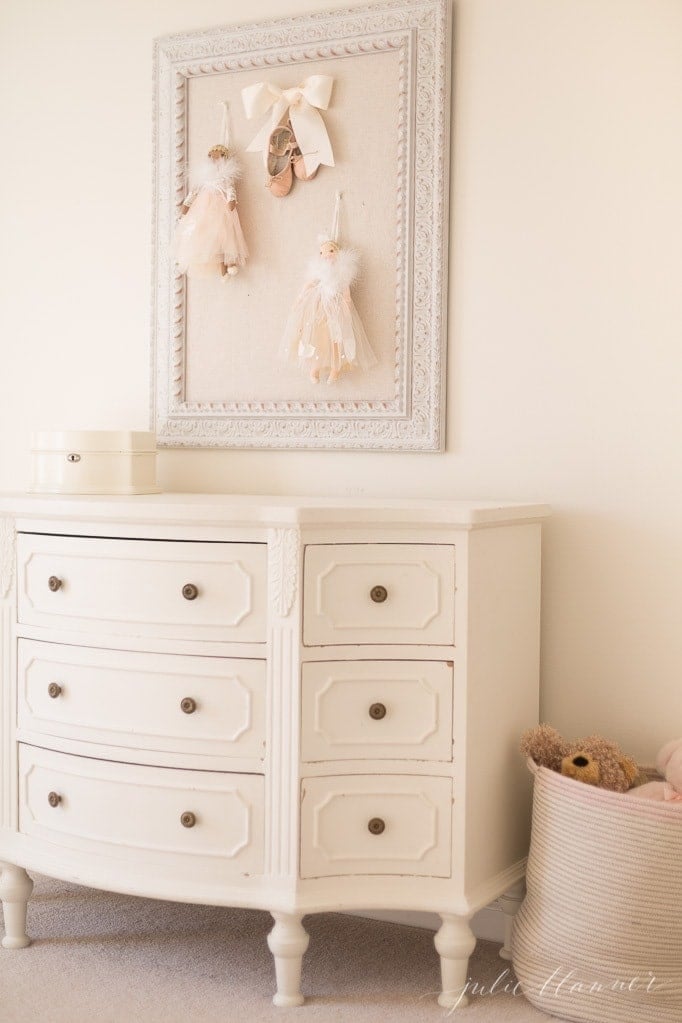 It's a soft, warm white that is classic, but not stark. It's one of my favorite Warm Whites and I just know you're going to love it, too!
Installations
Warm white paint for walls
Warm white furniture paint
Painting cabinets
Exteriors
Feels
Undertones
Creamy is a warm color with a touch of yellow undertone.
Creamy LRV
The LRV of Sherwin Williams Creamy is 81, making it a little brighter and more reflective than Zurich White which is a 76.
The house pictured above reminds me so much of my favorite White Brick House, which is painted in Benjamin Moore Simply White – another great option to check out!
Recommended Sheens
SW 7012 is excellent for walls, trim, cabinetry and of course, furniture. With that said, I tend to choose an eggshell paint for walls, flat for ceilings, and then a semi-gloss for cabinetry, trim and furniture.
Get all the details about Paint Sheens here, and dig deeper into them with these guides:
Styles
traditional
transitional
country
cottage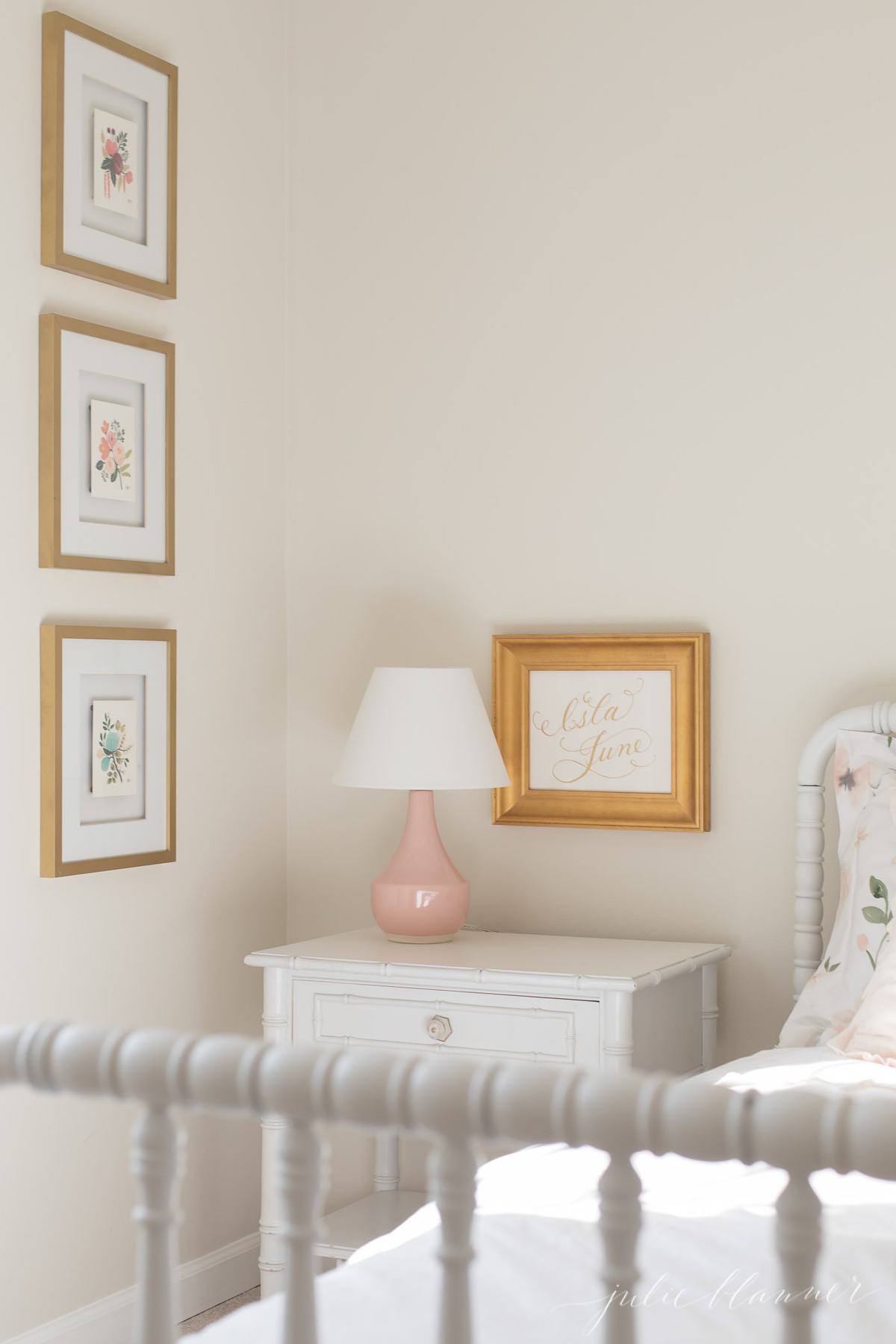 Colors to Pair SW 7012 With
Trim Paint to Pair SW 7012 With
Pair Creamy with SW Pure White on the trim for a distinct contrast.
Or, lighten SW Creamy by 50% for less of a contrast.
Learn about Painting Trim White
Ceiling Paint to Pair SW 7012 With
I like a flat, bright white ceiling paint sometimes, and other times I like to use the same color we have on the walls. It often depends on lighting and how much yellow undertone shows in our cream paint.
Paint your ceiling in Creamy, too, if you'd like!
Learn more about Ceiling Paint here.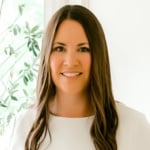 Tips
Sample – I recommend starting with removable paint samples and then testing your favorites prior to committing.
Test near your finishes like flooring and cabinetry. Look at paint color morning, afternoon and evening.
Learn about LRV before choosing your paint – it really is one of the most significant tools we have to understand the light and bright details of a color.
Print this complimentary paint color chart to keep our paint colors organized for quick touch-ups!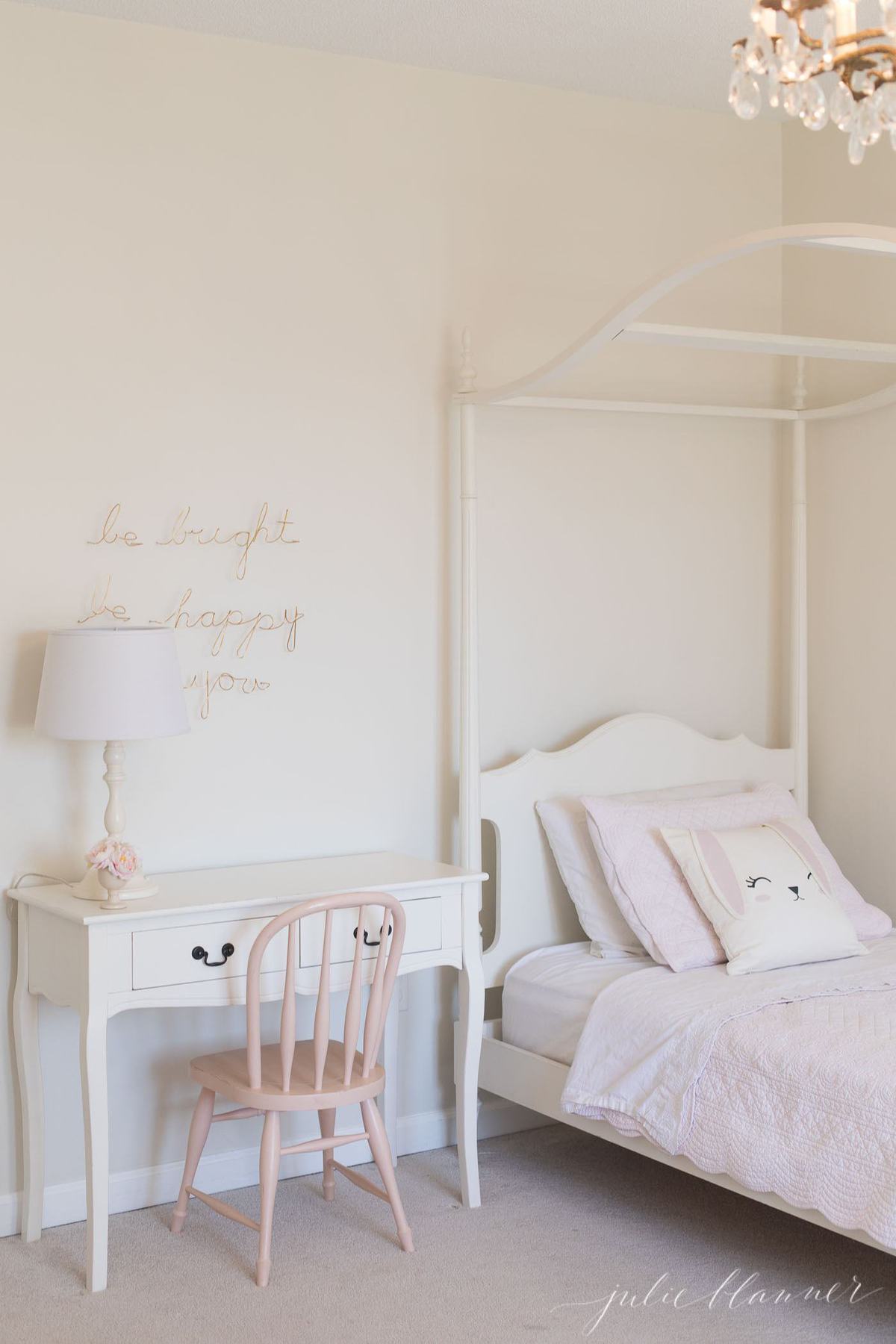 Frequently Asked Questions
Does Sherwin Williams Creamy look yellow?
No, it's a warm white. Not dirty, not yellow, not blue. A great in between for any lighting situation!
What is the difference between beige and cream?
Beige tends to have more of mixture of yellow, green and gray undertones, whereas cream will generally have more of a yellow undertone.
Is cream darker or lighter than beige?
Cream is generally lighter than beige. It's technically more of an off-white, whereas beige runs the gamut of deeper to lighter neutral shades darker than whites and creams.
Color Comparisons
SW Dover White vs SW Creamy
Creamy is truly more of a creamy white, while Dover White has stronger yellow undertones. Dover White can read as significantly more yellow in certain lighting situations, although it has a slightly higher LRV at 83 vs the Creamy LRV of 81.
White Dove and Creamy are very similar colors, with White Dove coming in with a slightly higher LRV, reading as more a touch brighter in comparison. The LRV of White Dove is 85 and the background is just a little more greige instead of yellow.
Swiss Coffee is an incredibly popular color, and with good reason. Shae McGee uses Swiss Coffee (at 75%) and it's got a very comparable LRV to Creamy, at 83 vs 81. Swiss Coffee has a touch more of a green undertone than Creamy.
Benjamin Moore Equivalent to Creamy
Check out Benjamin Moore Marble White for a very similar color to SW Creamy.
What do you think? Are you a fan of this color? I'd love to hear from you!
Let's keep in touch! Receive exclusive content, including never-seen-before photos, our favorite home decor DIYs and more!
More Paint Colors You'll Love
Paint Colors, Tutorials & Tips