All the details about vintage Turkish rugs including where to find them, how they're cleaned, dyed and more!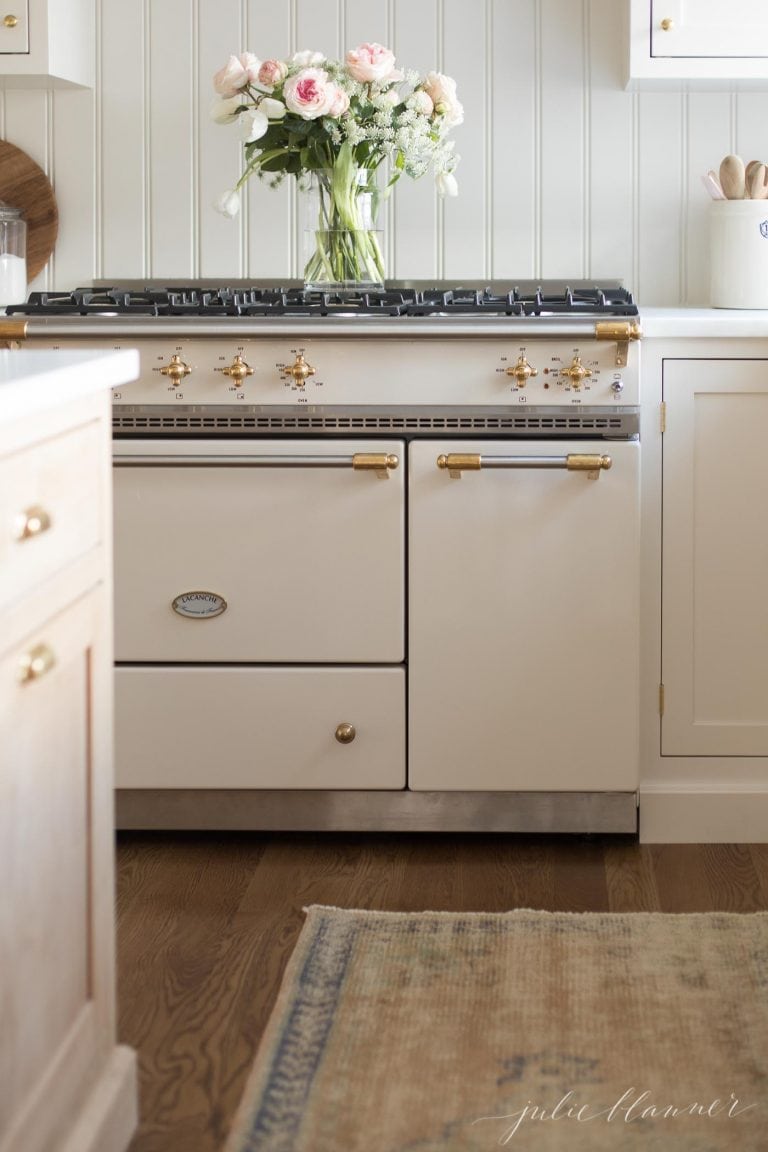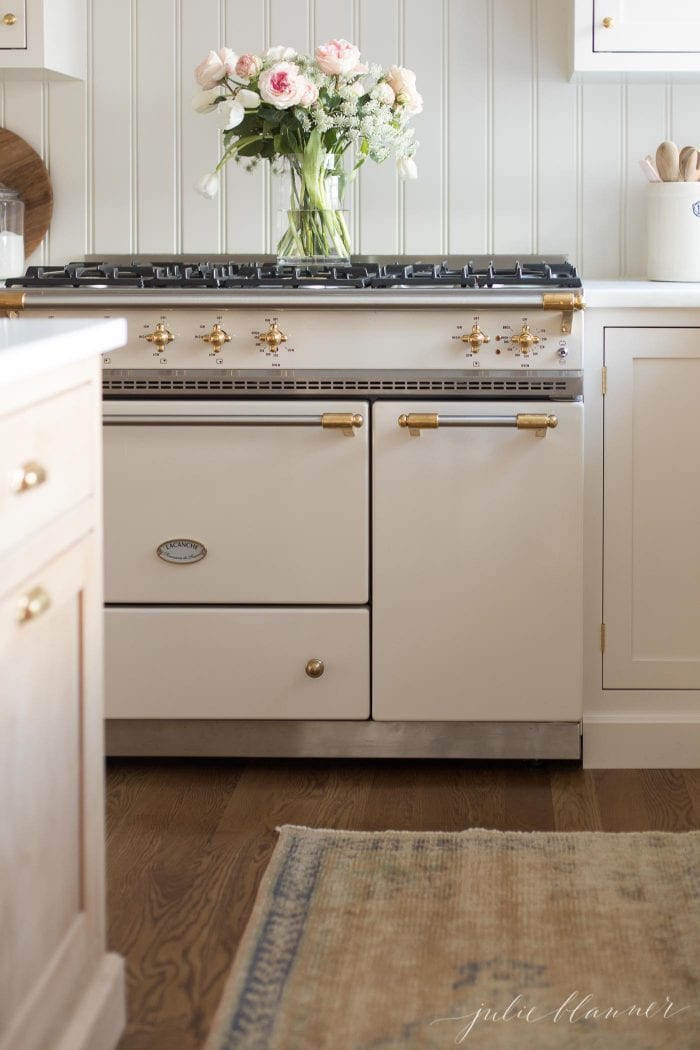 Ever since I purchased my first Turkish rug for the foyer bath, I wondered how, other than time they become faded so beautifully that every rug maker tries to duplicate the look for new rugs with synthetics. So, I decided to do a little research!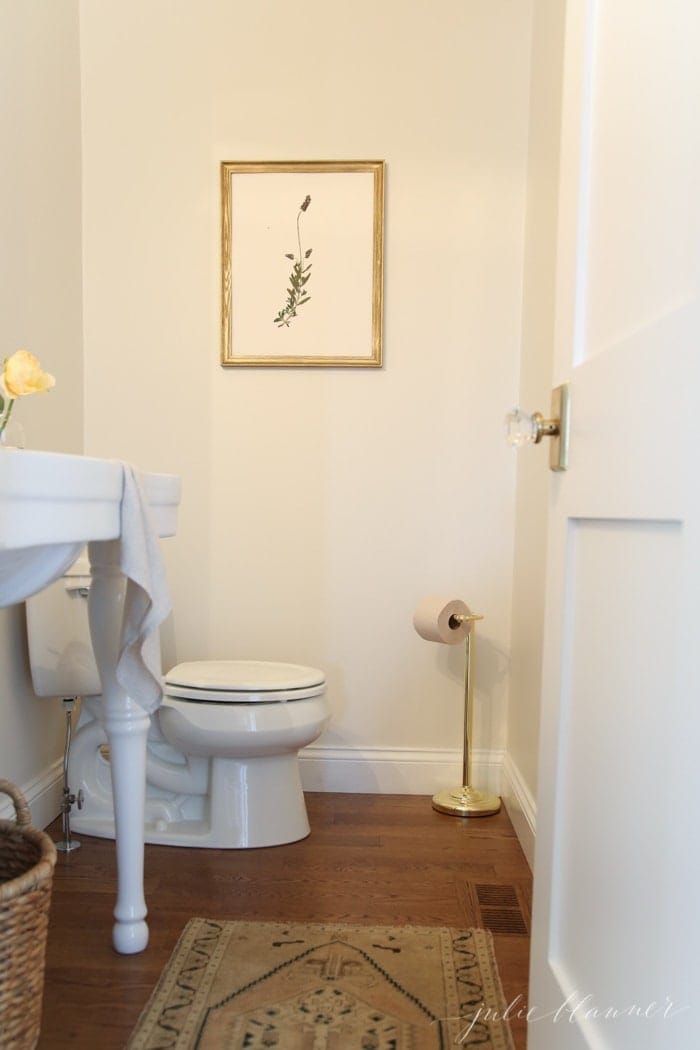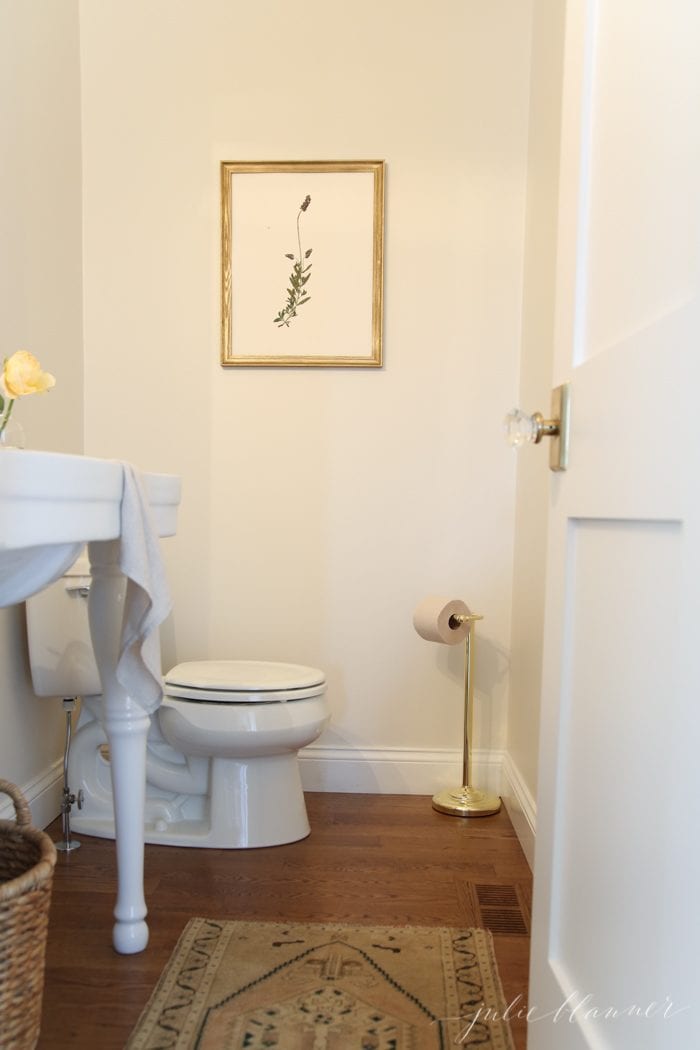 I love Turkish rugs for their timelessness. They are almost always made of quality natural wool with intricate patterns and the process used to update them to make them look and feel more modern adds another layer of interest. Turkish rugs tend to be geometric patterns that feel traditional or modern.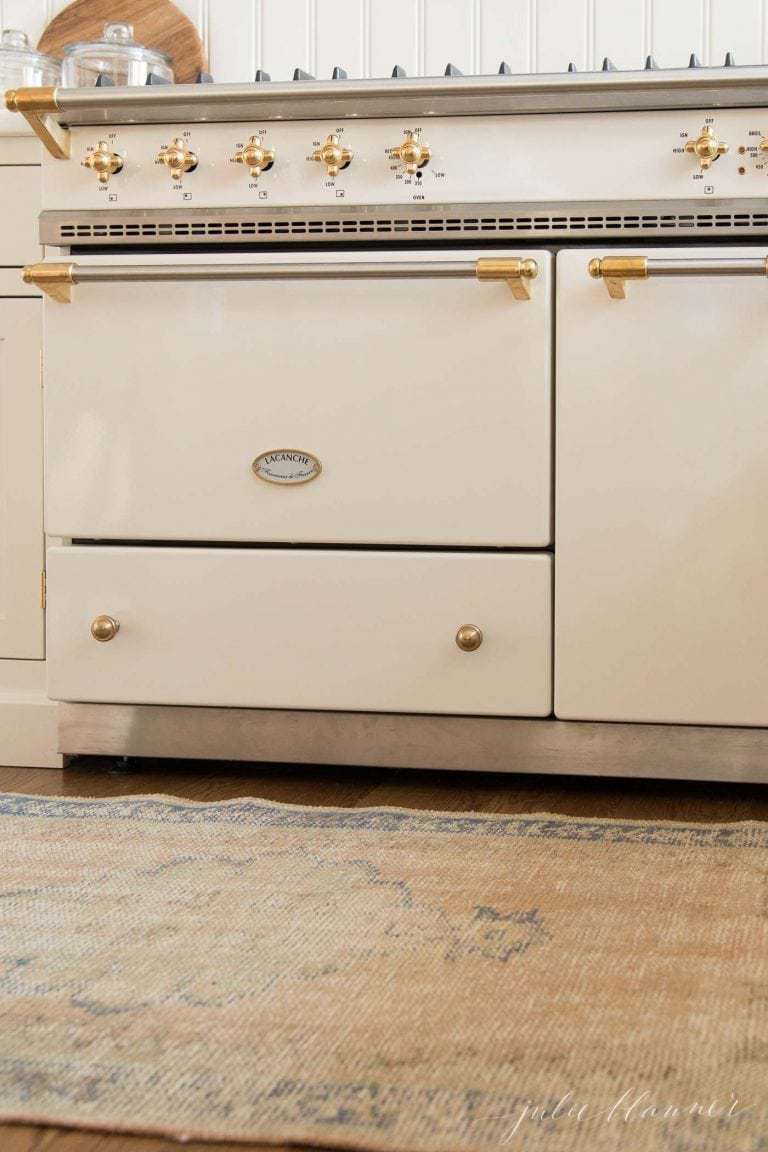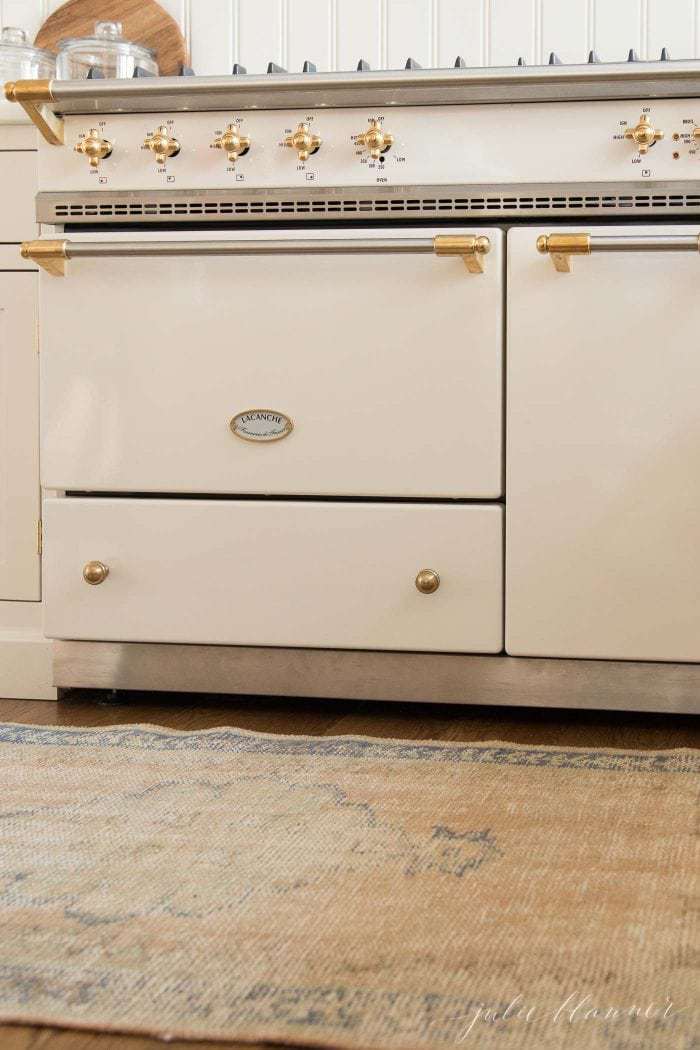 Rugs are collected, put into a spinner to remove dust and then carefully shaved. This is why the vintage Turkish rugs you see look somewhat bare and feel a touch "rough".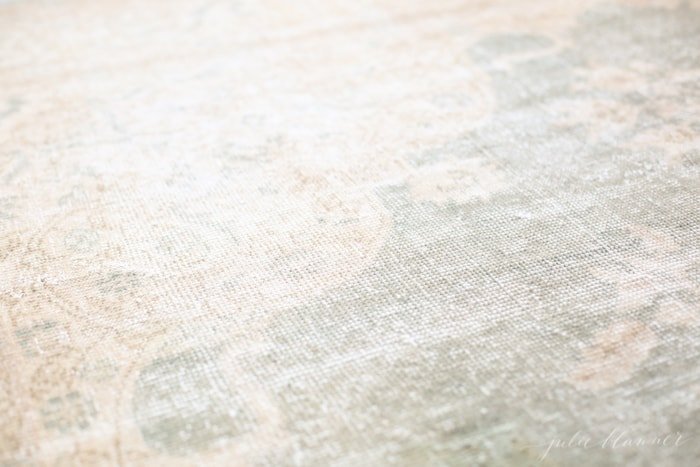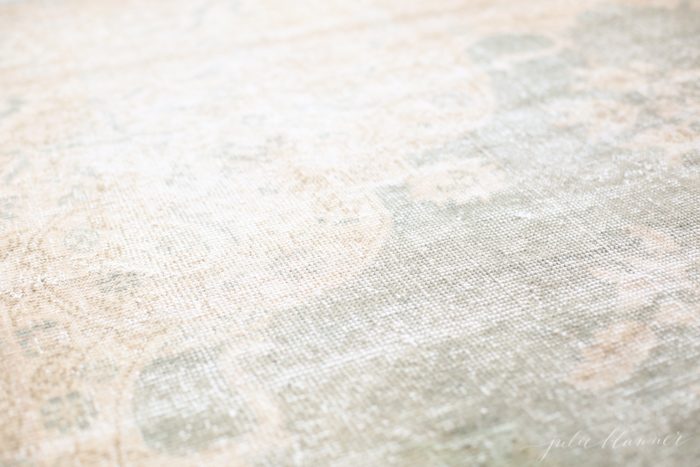 After being washed, these vintage rugs are sunned to mute the colors, turning them into pastels.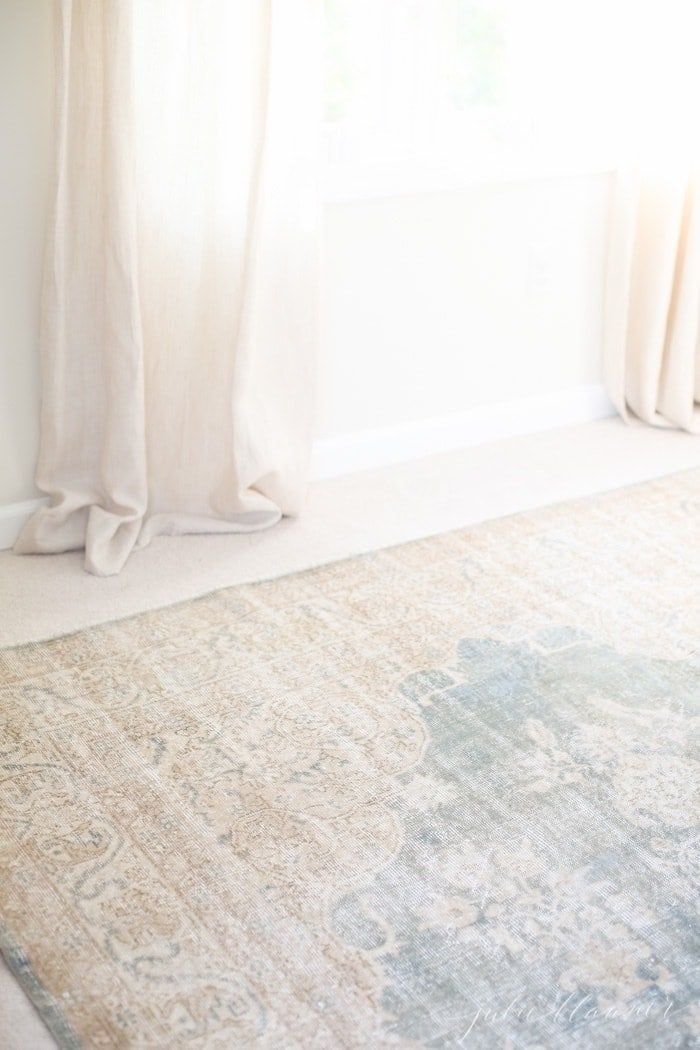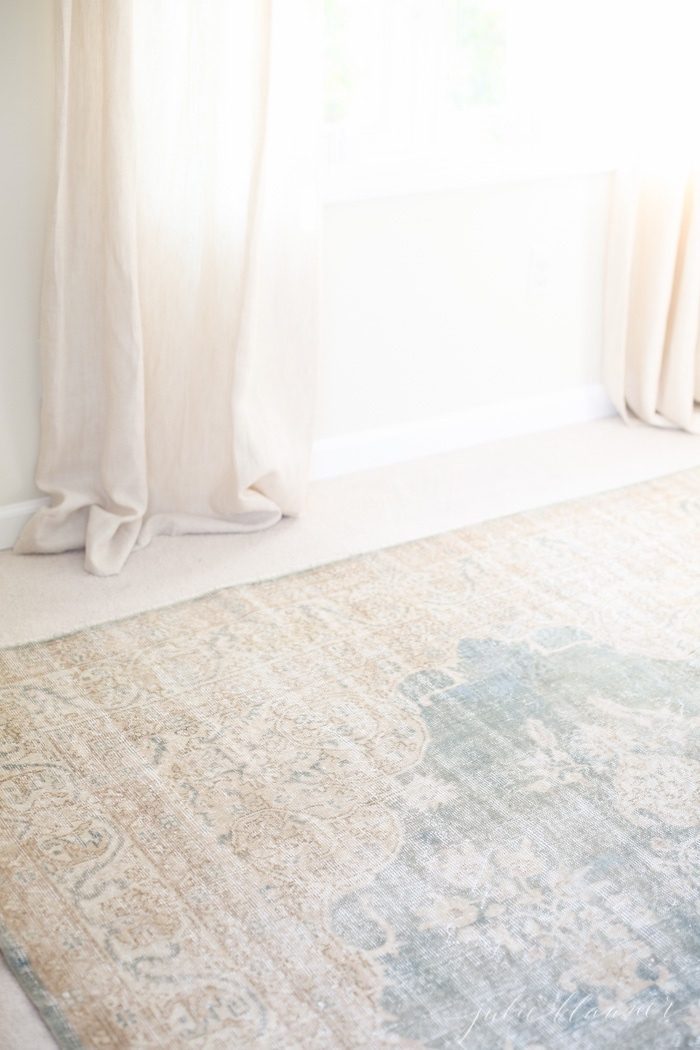 Sometimes after discoloration, they are dyed to bring out their original pattern or to highlight certain elements of the design. You will also find overdyed rugs using this method, but I tend to prefer muted colors.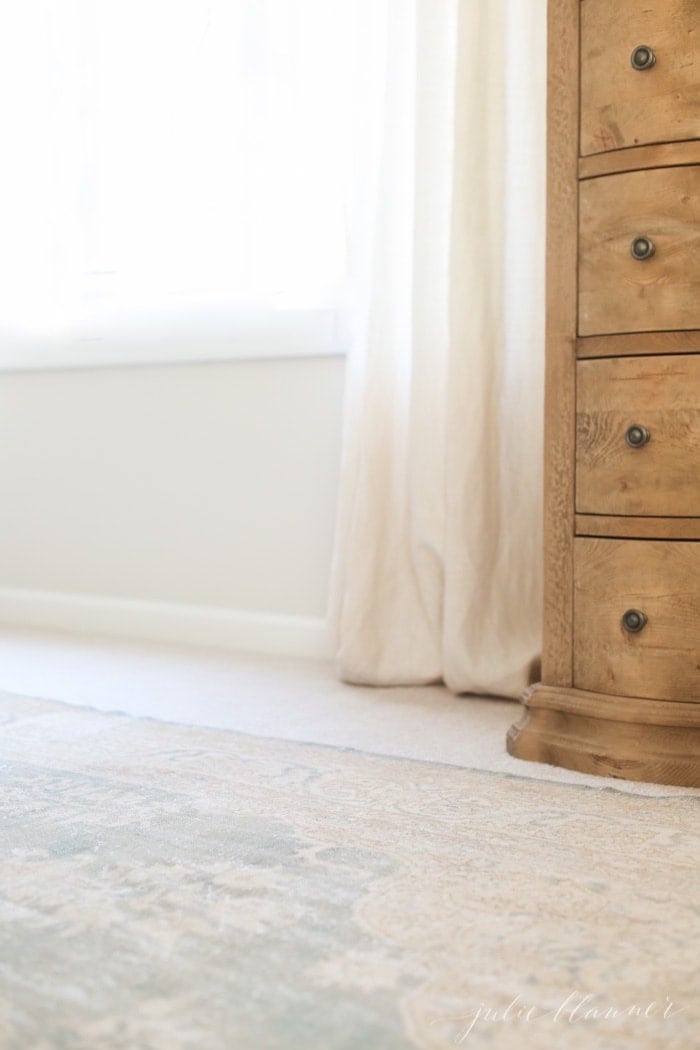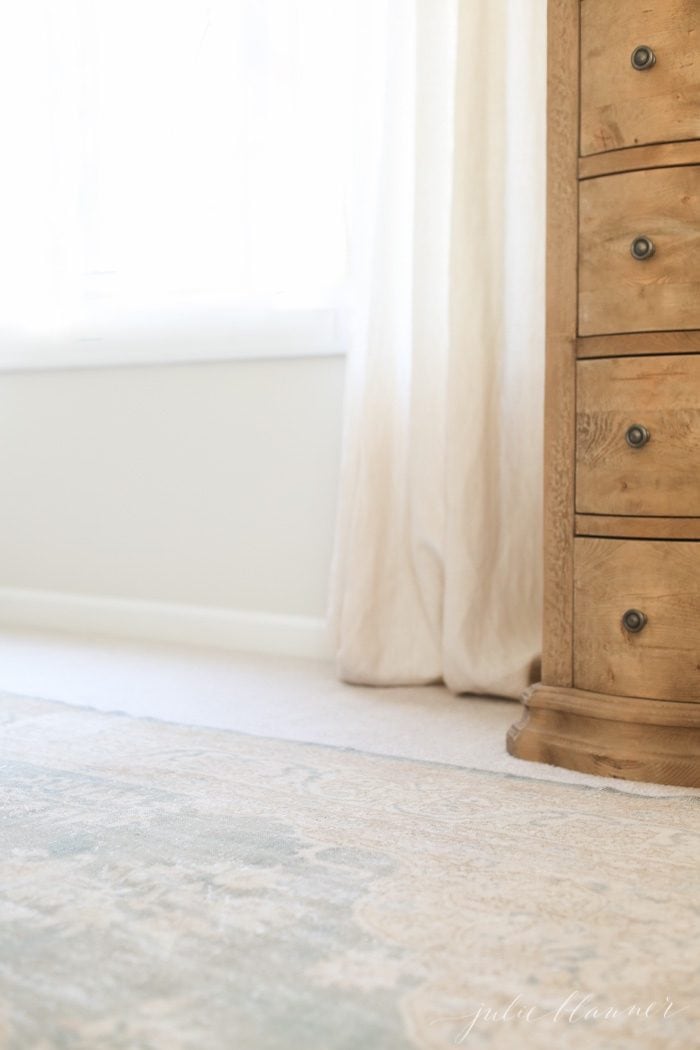 Then, the fringe is cut, any required repairs are made and they're available for sale. Don't worry, vintage / antique rugs are professionally cleaned when purchasing from reputable sellers.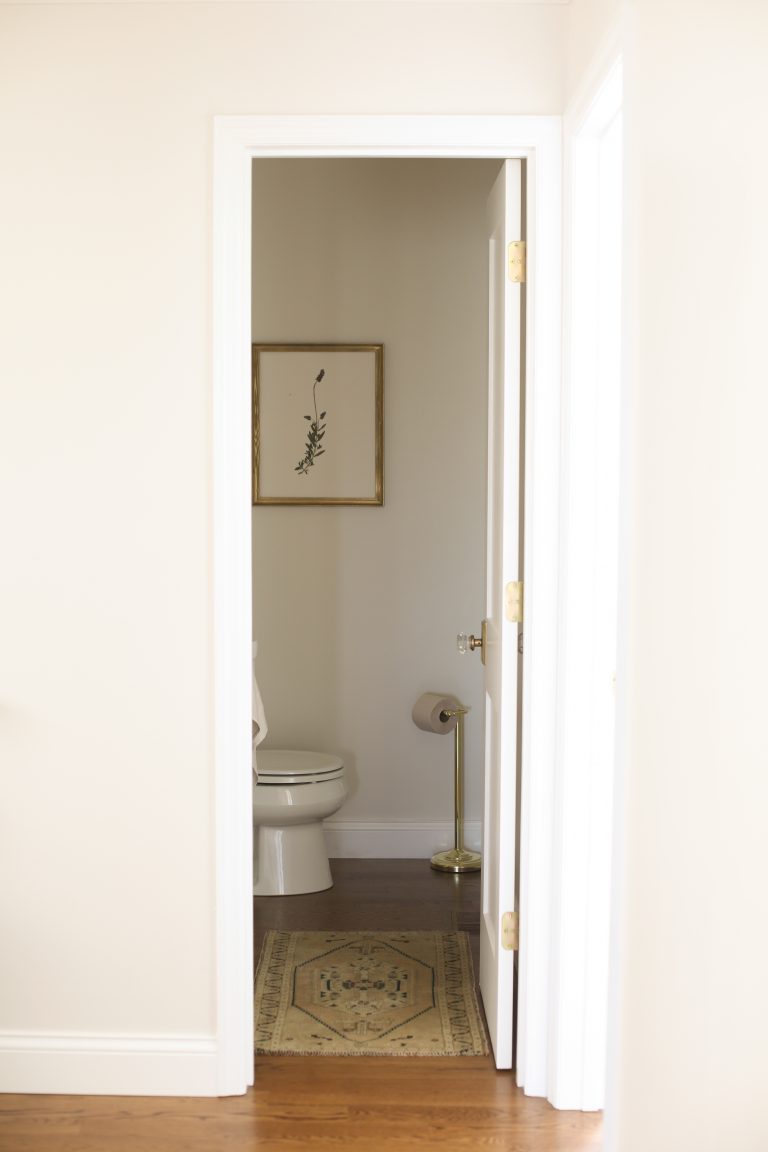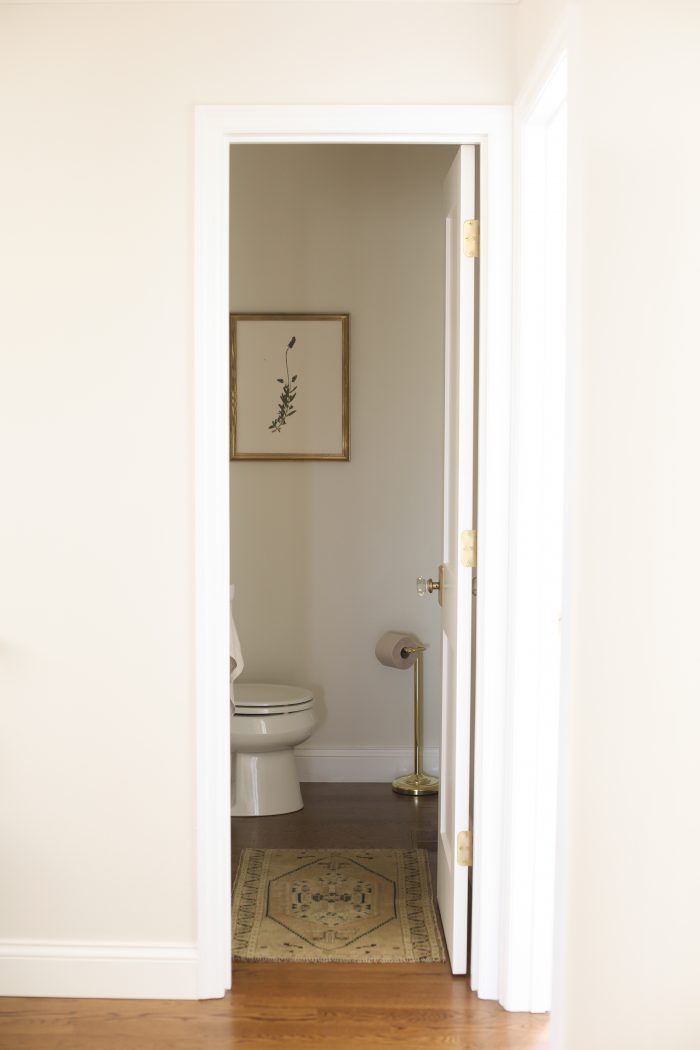 I usually receive my rug in just a few days, which is far more impressive than most new rugs! When I was seeking a rug for the living room in December, most were on backorder until February or even as late as April, so Turkish rugs can also be a great last minute fix.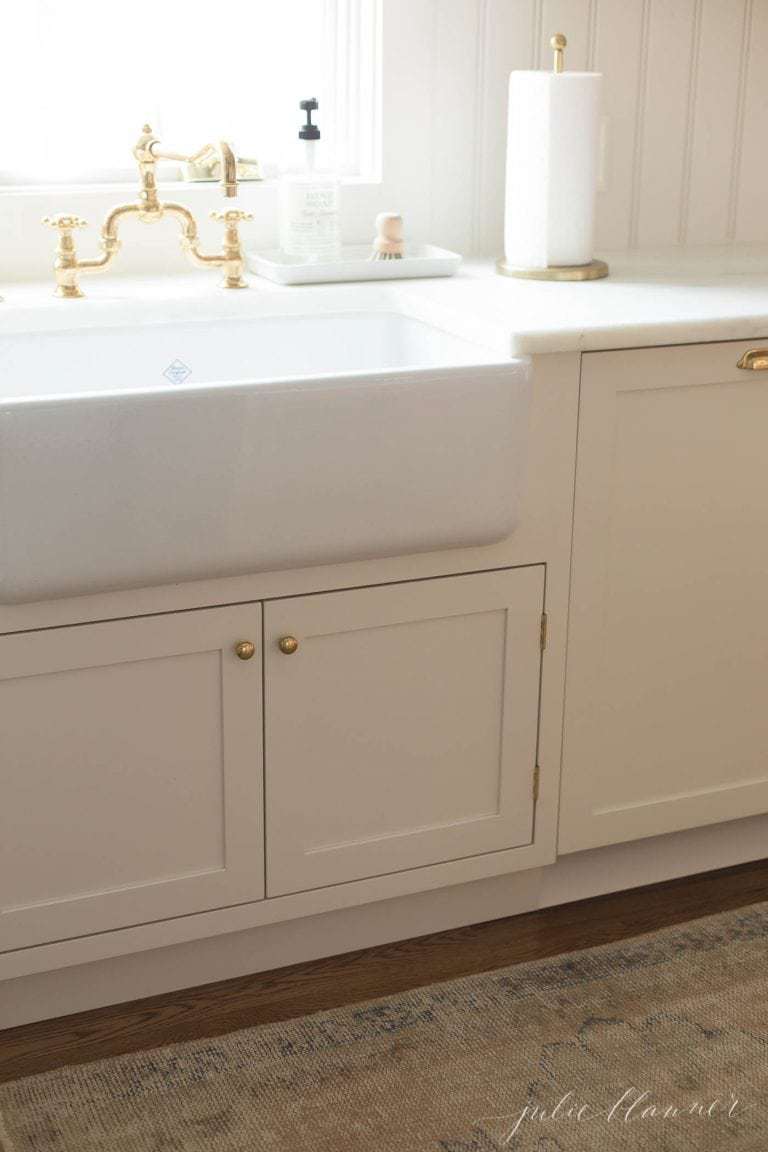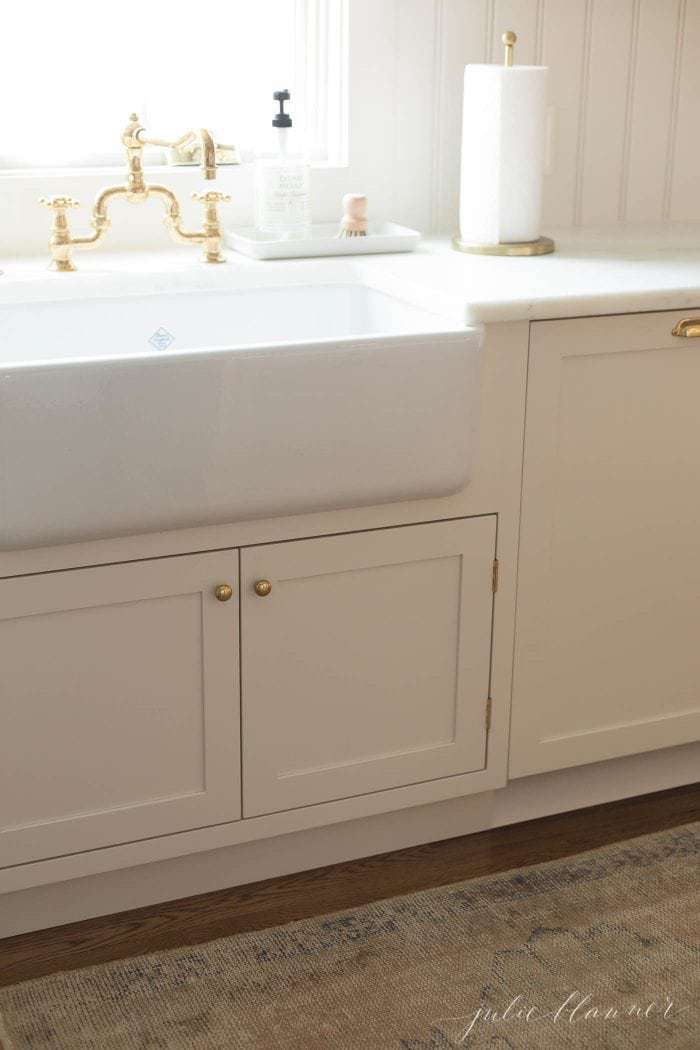 Vintage rugs not only add color, texture and warmth to a room, but blending old and new can add a lot of interest, too.
You can find an array of vintage and antique Turkish rugs on eBay, Etsy, 1st Dibs, One Kings Lane, Chairish. I have purchased mine on Etsy and have always had a great experience. I have found them to be most affordable there.
Yes, I have a thing for vintage and antique Turkish rugs, you?
LET'S CONNECT!
instagram | newsletter | facebook | pinterest