How to Set a Thanksgiving Table
Setting a table can seem difficult, but check out my easy tips and tricks on How to Set a Thanksgiving Table.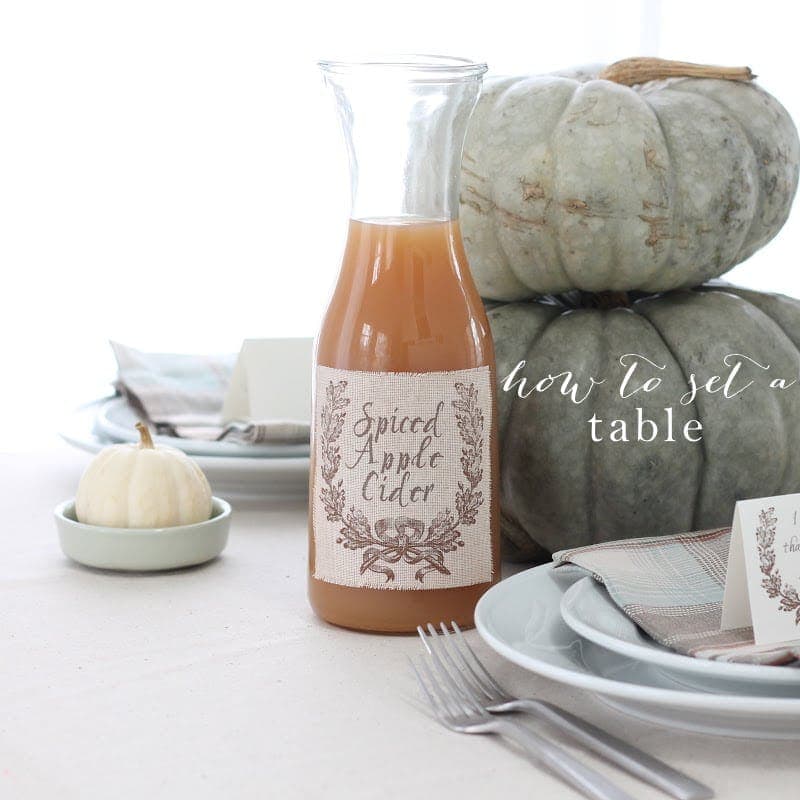 I often find myself in awe of all the gorgeous table settings that I see in magazines & online. I was reading the comments on a recent Country Living post on Facebook about 50+ Thanksgiving table settings. A lot of people were passionate about making a table functional. I agree. Keep in mind that many of the beautiful table settings are designed to inspire you, not for entertaining. You can translate ideas you find for your own needs with these tips on how to set a Thanksgiving table that's both beautiful AND functional!
Tips for Thanksgiving Dinner Table Decor:
1. Start with a clean slate. Remove everything from the table so you can start with a fresh perspective.
2. Layer! For formal tables, I like to layer. The texture adds a lot of interest. You can start with a tablecloth then add a table runner for additional color or pattern.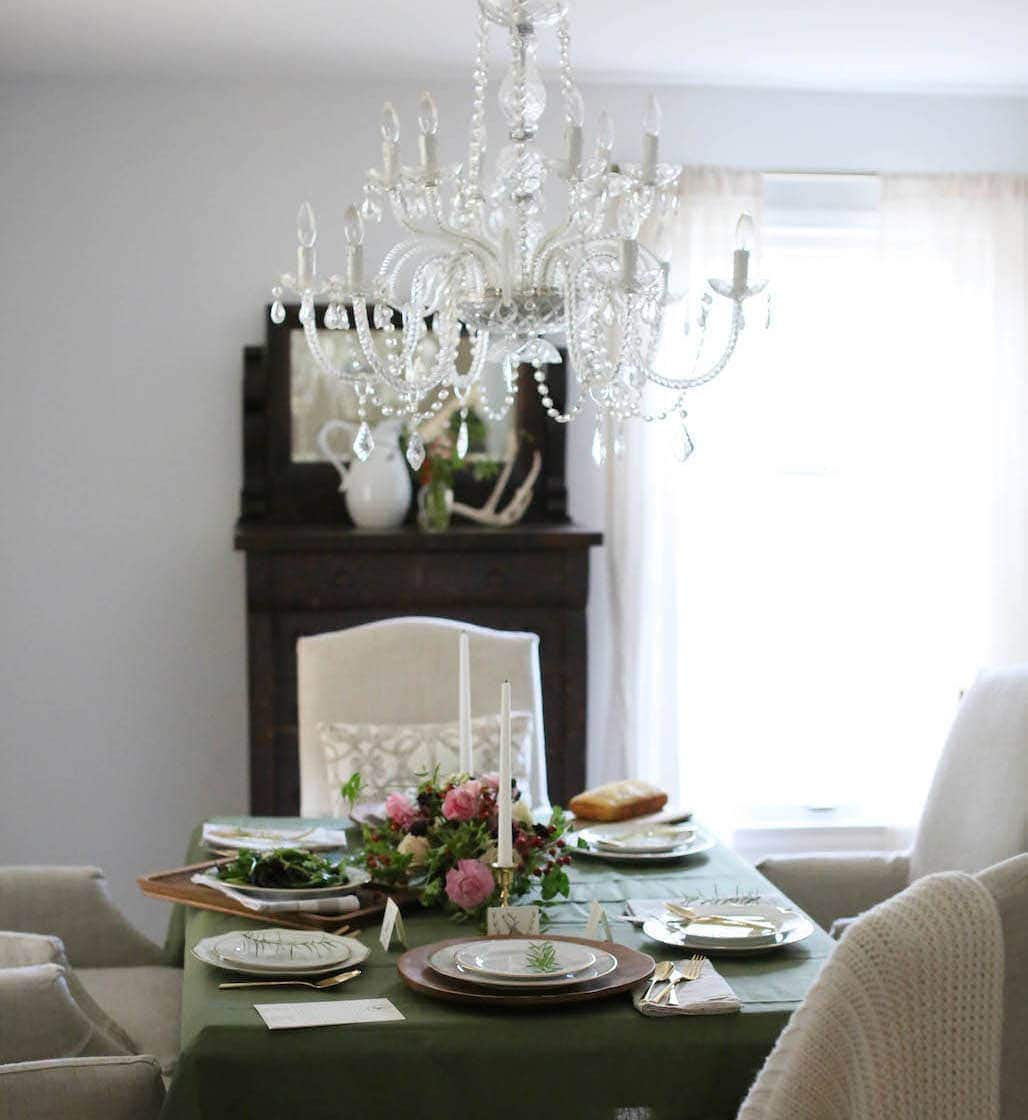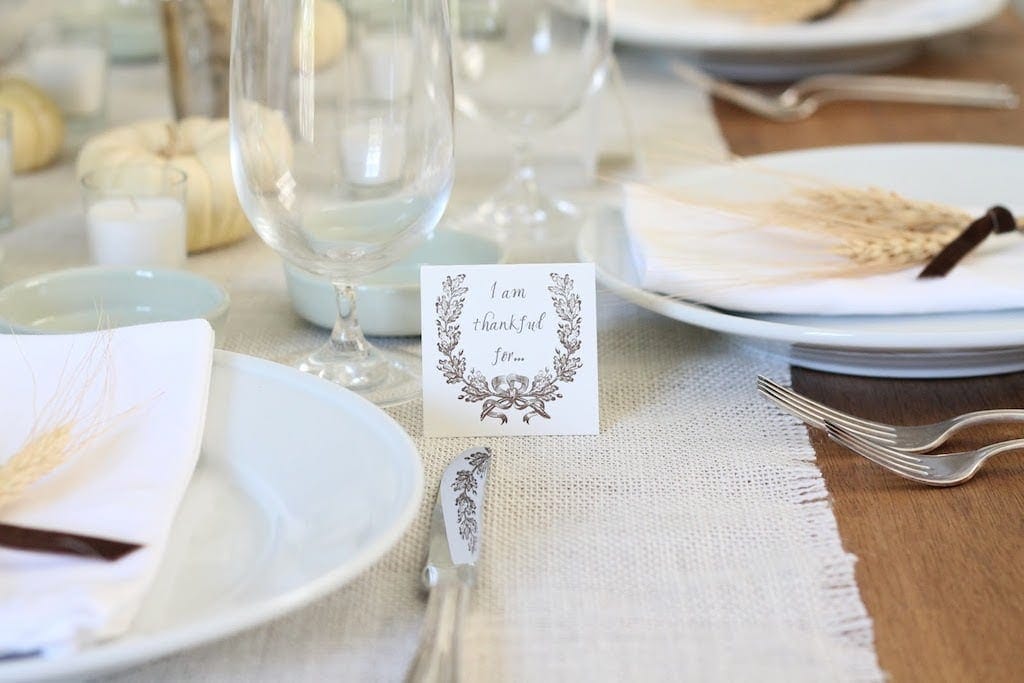 3. Determine how you are serving the meal. Will you be serving from a buffet or at the table? If you are serving at the table be sure to leave ample space for food. You can even do a trial run placing your platters & serving ware on the table the day before.
4. Next, consider the height & start building your "centerpiece." I prefer to keep my table designs low. Avoid anything that can be obtrusive. This allows for great eye contact & conversation, which is the reason everyone is gathering. This centerpiece is just below eye level but still feels special.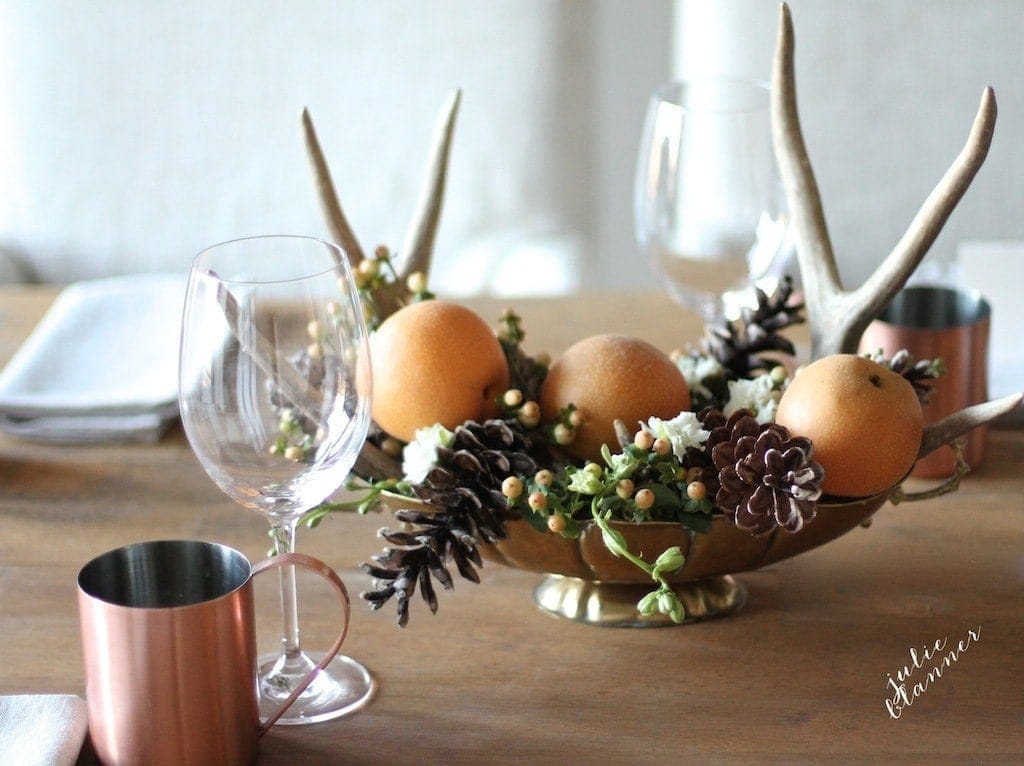 If you want height, consider something adaptable like stacking heirloom pumpkins during cocktails & streaming them down as the Thanksgiving dinner table decor as a runner when dinner is served. If you're serving dinner at the table, remove the top of the stem & you can even place platters on top of them.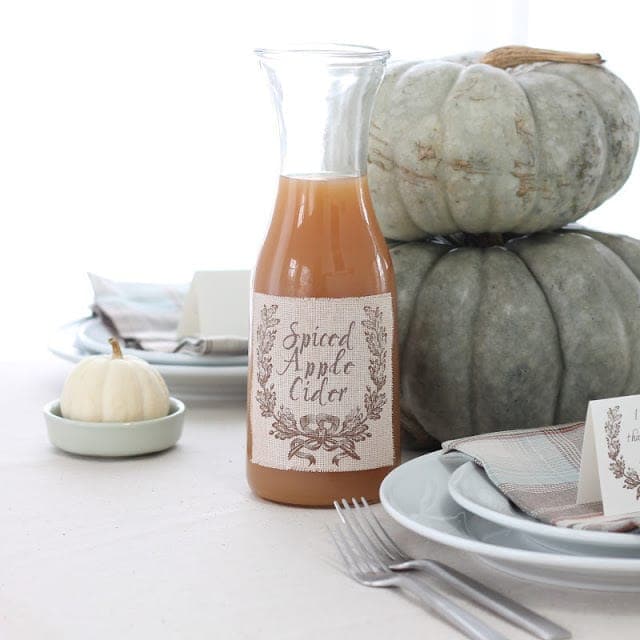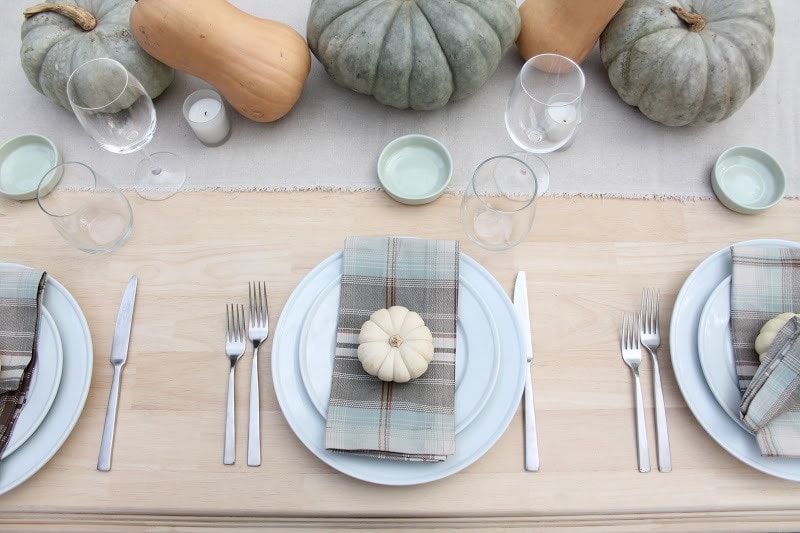 12 easy Thanksgiving table setting ideas & centerpiece tutorials: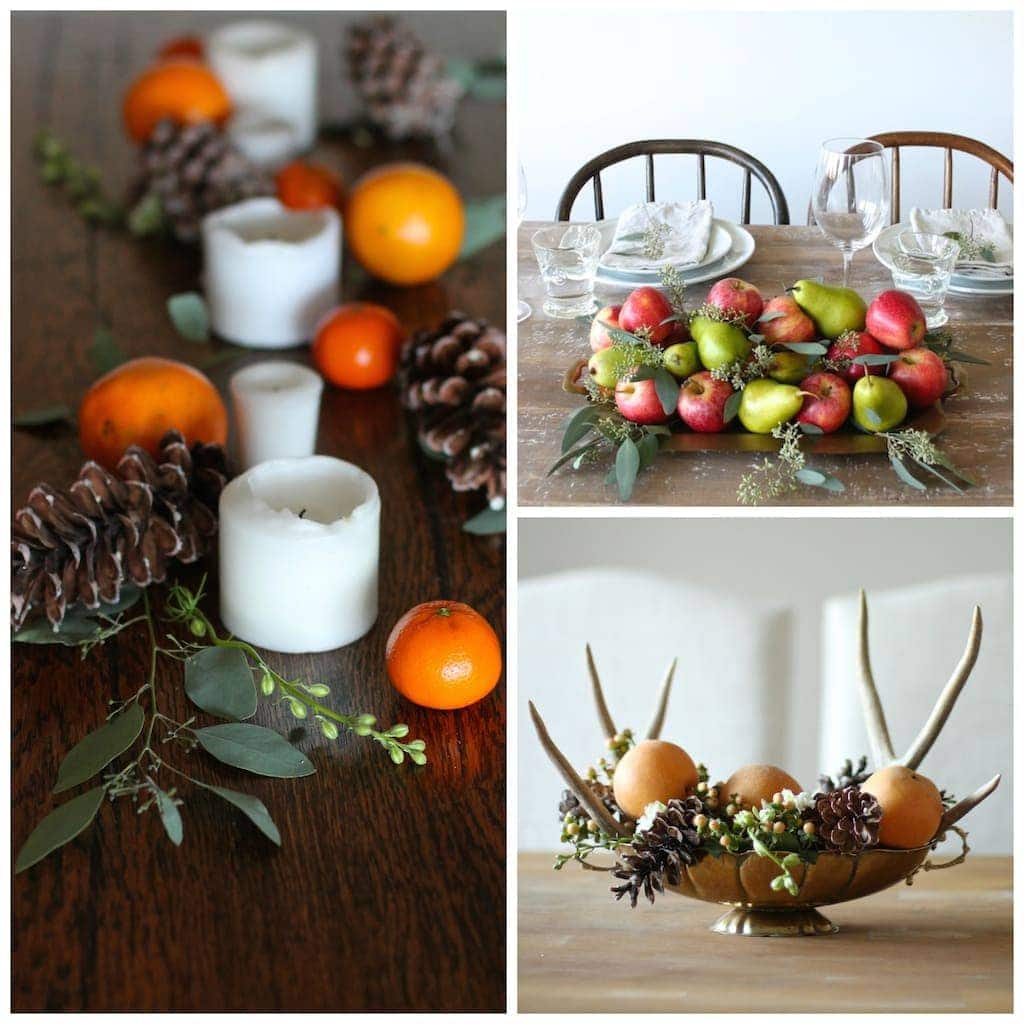 5. Set your place settings. I always set silverware & napkins for convenience, even when serving buffet style. When serving buffet style, place a charger or folded napkin at the place setting to define the space.
6. For easy hosting, pre-fill water goblets & leave a pitcher of water on the table. I also like to preset wine glasses & have bottles of both red & white wine uncorked for convenience. Salt & pepper is another must-have for my table settings.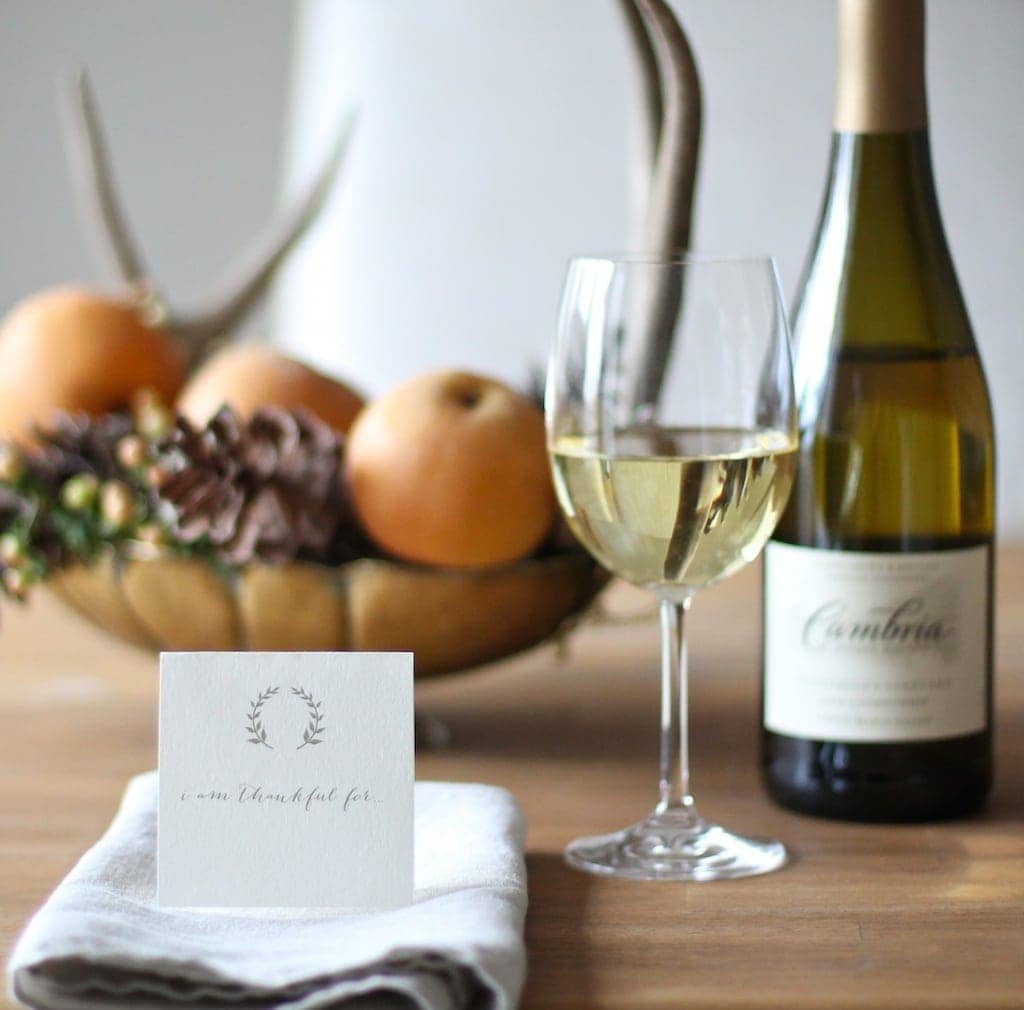 Place cards are also a great addition!

Let the Thanksgiving countdown begin!
instagram | newsletter | facebook | pinterest