Cinnamon Pound Cake
This incredible Cinnamon Pound Cake recipe is perfect for fall and winter. With a little glaze, this pound cake tastes like a cinnamon roll, without the mess.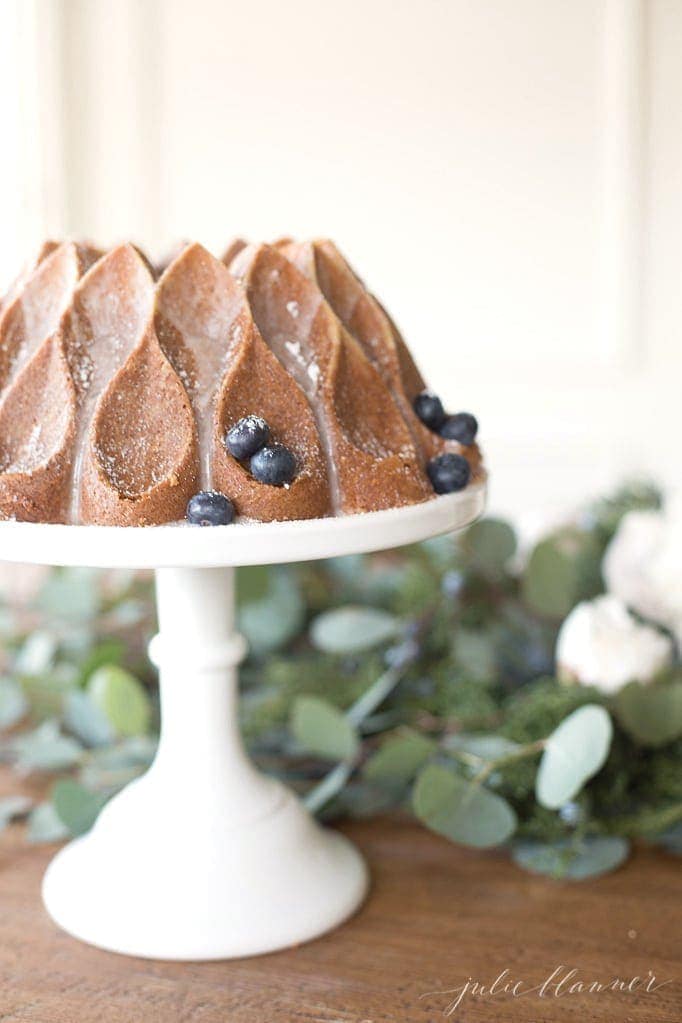 I love adapting my favorite recipes along with the seasons. I spiced up my favorite pound cake recipe into a cinnamon pound cake. I often like to make pound cake in a bundt for added beauty. They set well for an easy release in beautiful bundt pan.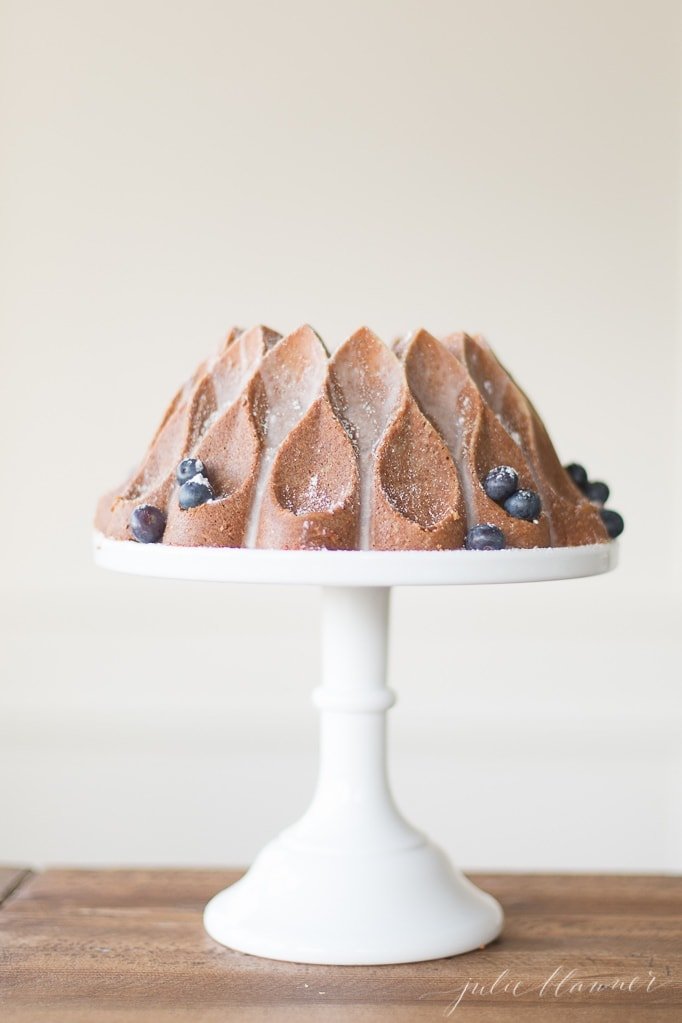 This is one of those recipes that will make your jaw drop if you overthink it – but remember few things: butter makes everything better and everything in moderation. This bundt cake easily serves 15.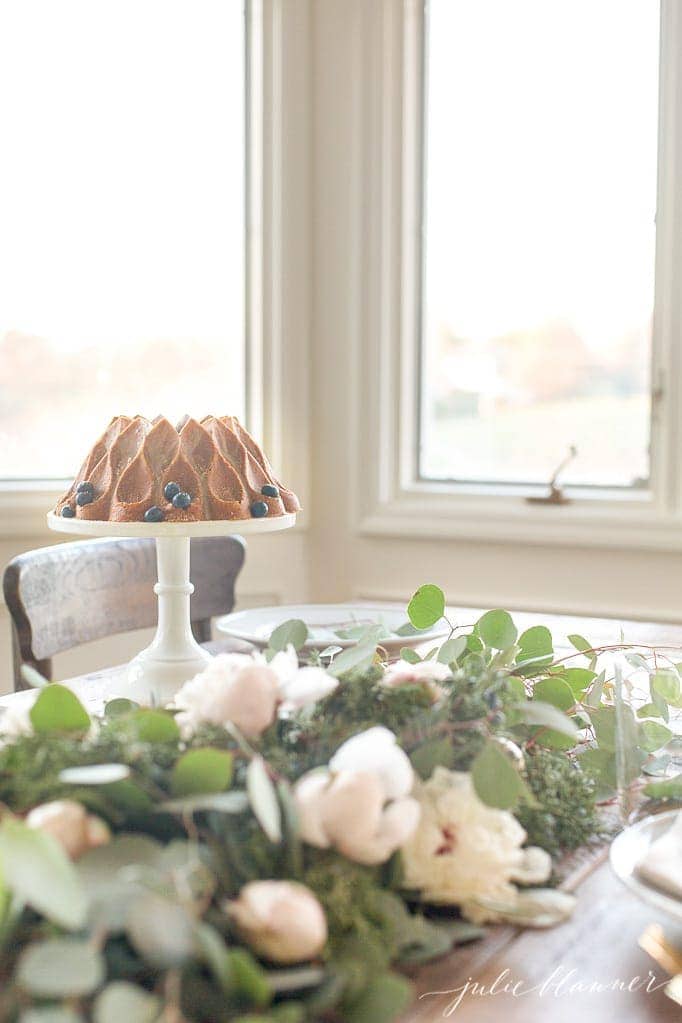 Depending on the baking dish you use, this makes two large loaf pans, a really large bundt or in this particular bundt, a bundt and a small loaf.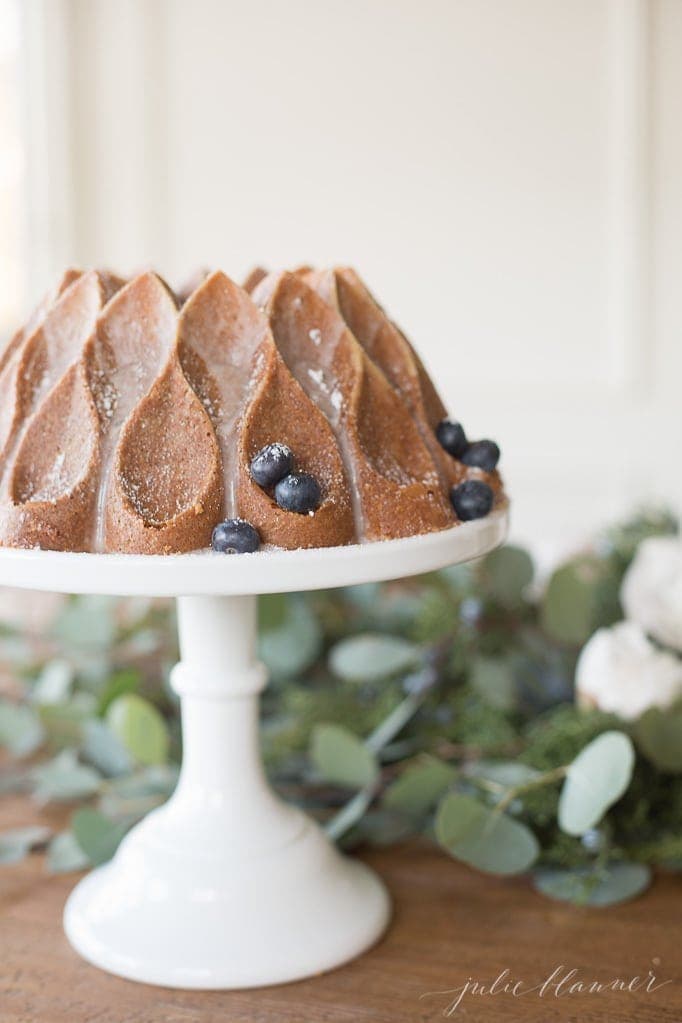 I added blueberries and dusted them with powdered sugar for a beautiful winter centerpiece that coordinates with this wintery table setting.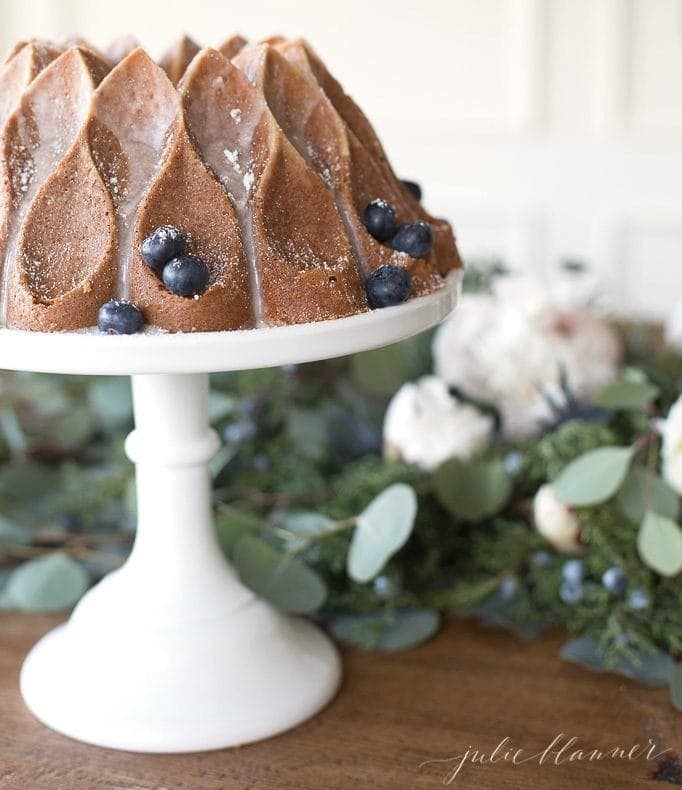 Ingredients
Glaze
Directions
Preheat oven to 300 degrees.
In a large mixing bowl, beat butter and sugar until light in color and creamy in texture, about 5 minutes.
Beat in eggs until just incorporated.
Gradually add in flour and milk, alternating the two on low speed.
Mix in vanilla and cinnamon.
Scoop mixture into a prepared* bundt pan up to 2/3 full to compensate for rise.
Bake 1 hour and 40 minutes. Allow to cool 10 minutes before turning onto a platter.
Glaze: Mix ingredients until smooth and drizzle over the top of the bundt.
Recipe Notes
How to prepare a bundt pan:
coat the pan thoroughly with butter or oil using a pastry brush or paper towel to ensure every crevice is covered.
sprinkle flour onto the pan and tap it in various directions until the pan has been covered. tap to remove any excess so it doesn't show on your cake.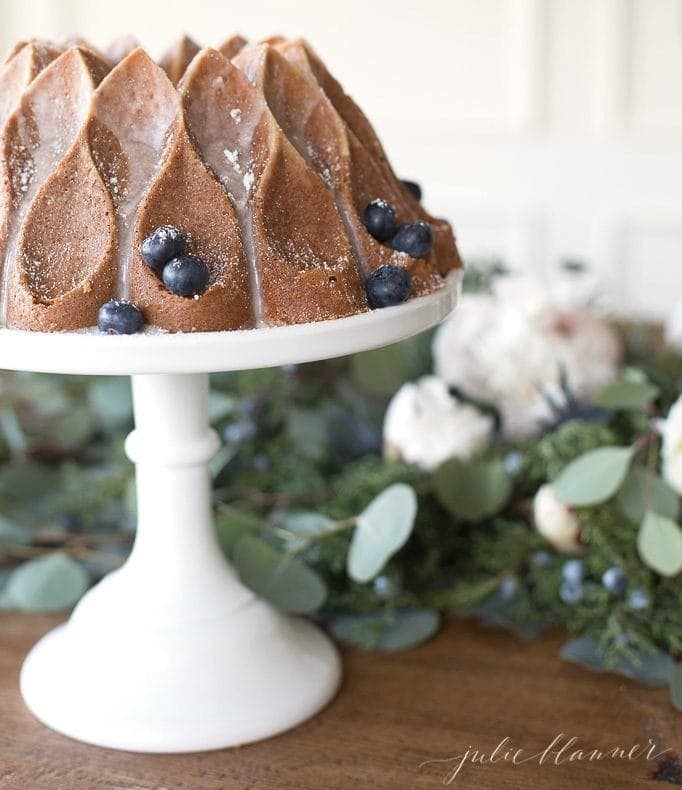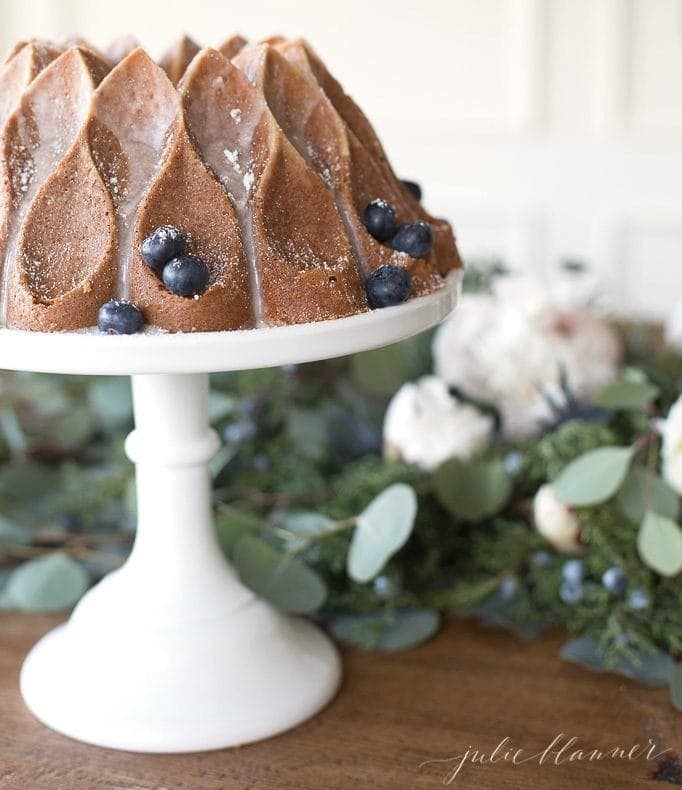 Loading nutrition data...
LET'S CONNECT!
instagram | newsletter | facebook | pinterest