This post is sponsored by FRESCHETTA®: Kitchen Fresh Pizza™
Pizza Night is a casual night in…where family and friends can spend time together without the stress.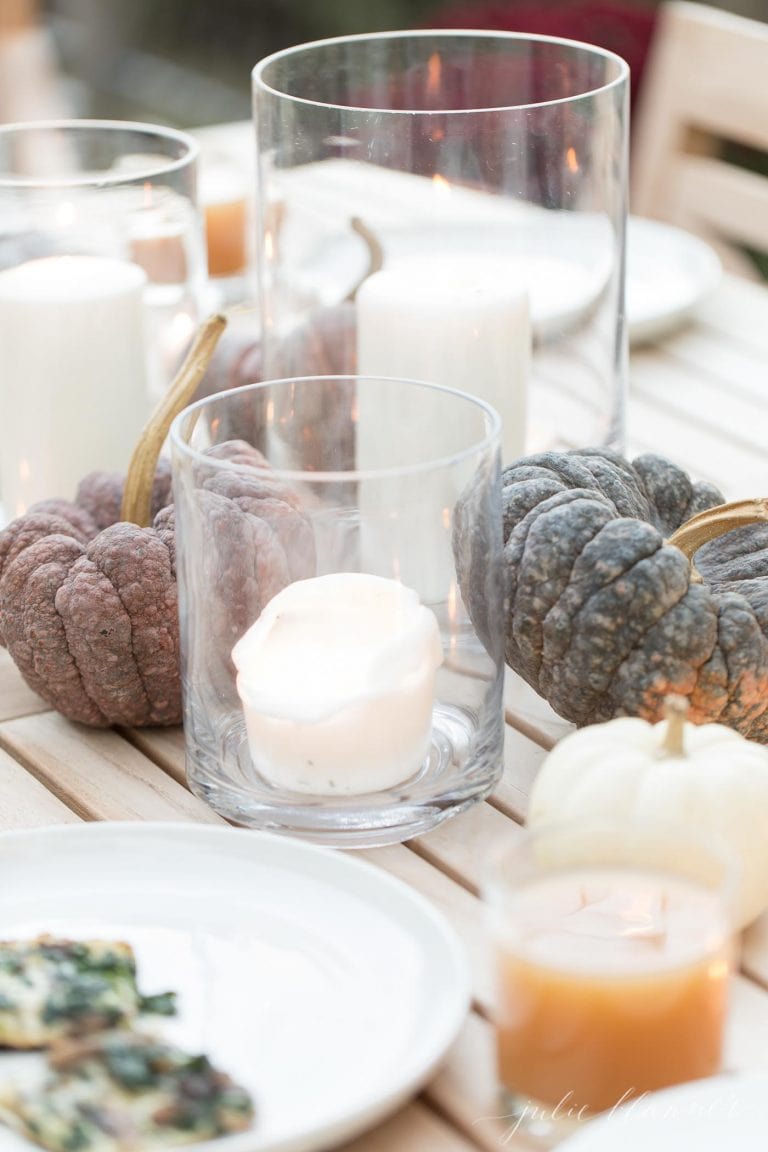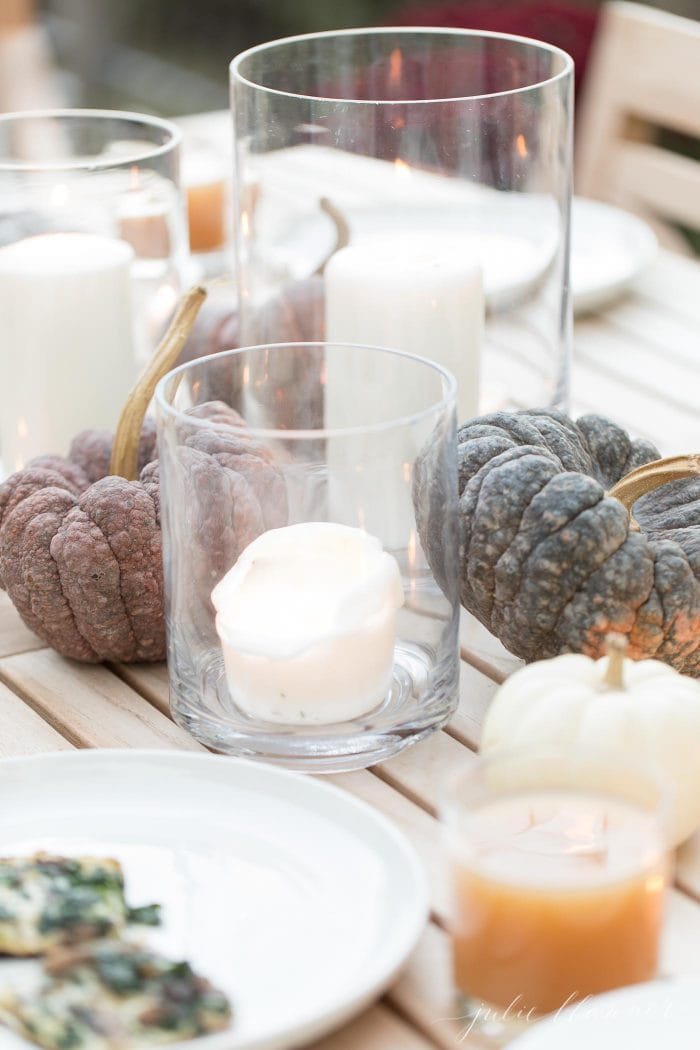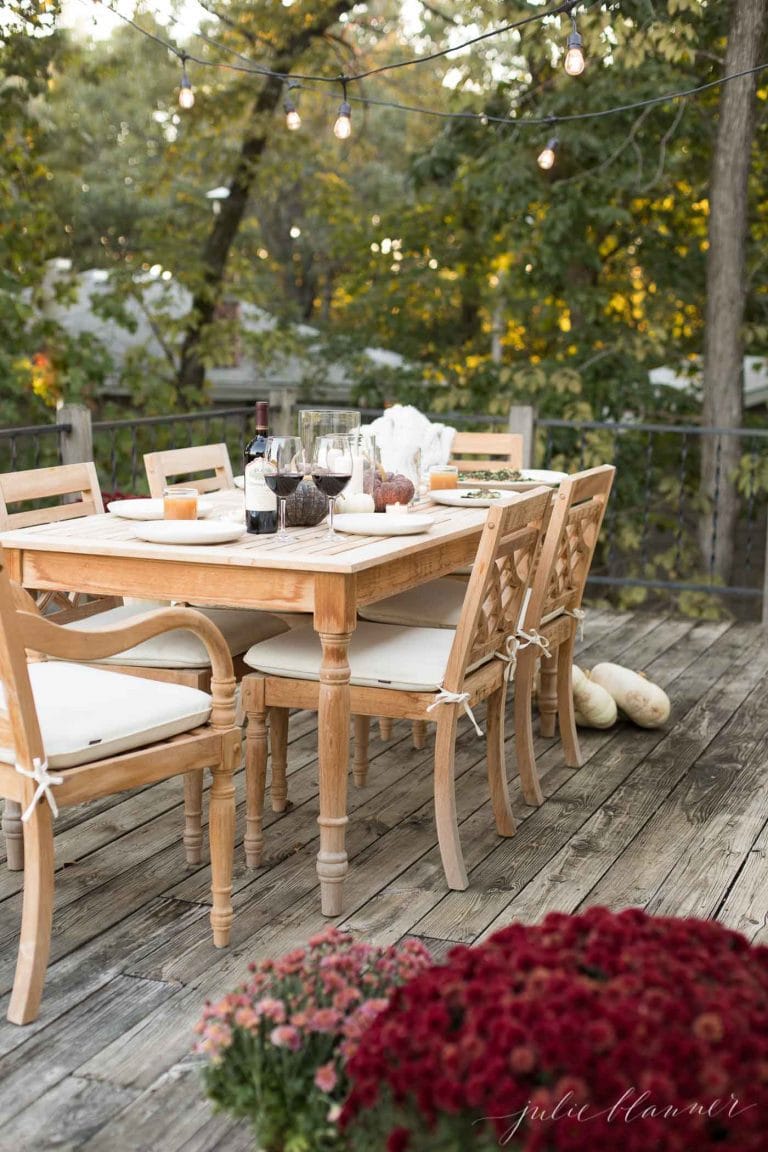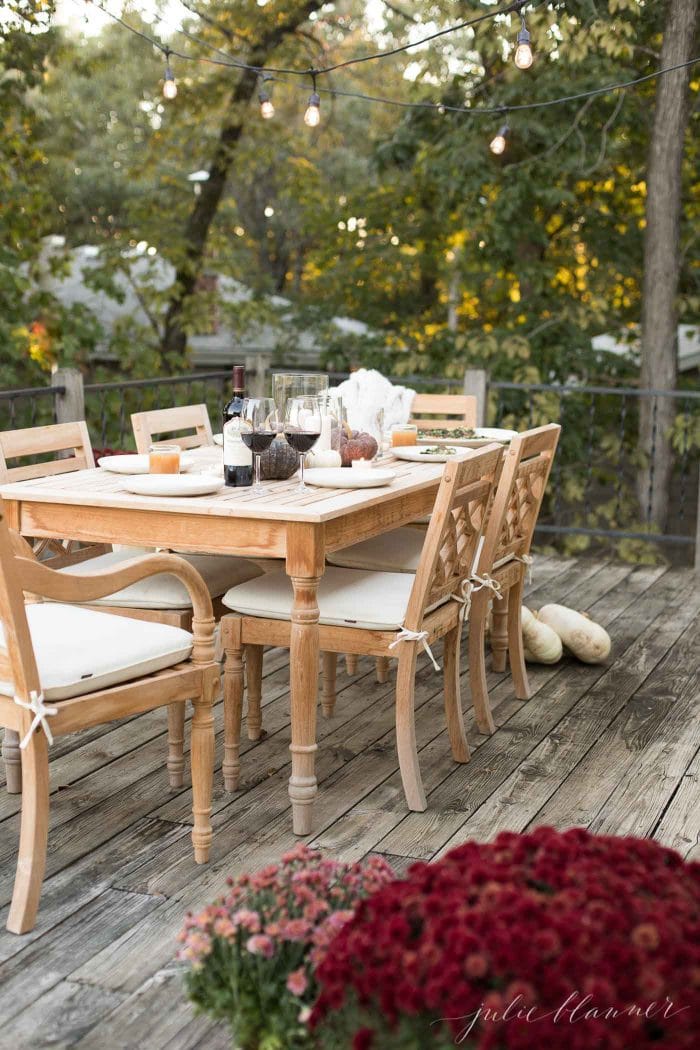 Pizza Night carves meal planning and preparation time out of my schedule and reallocates it to family time.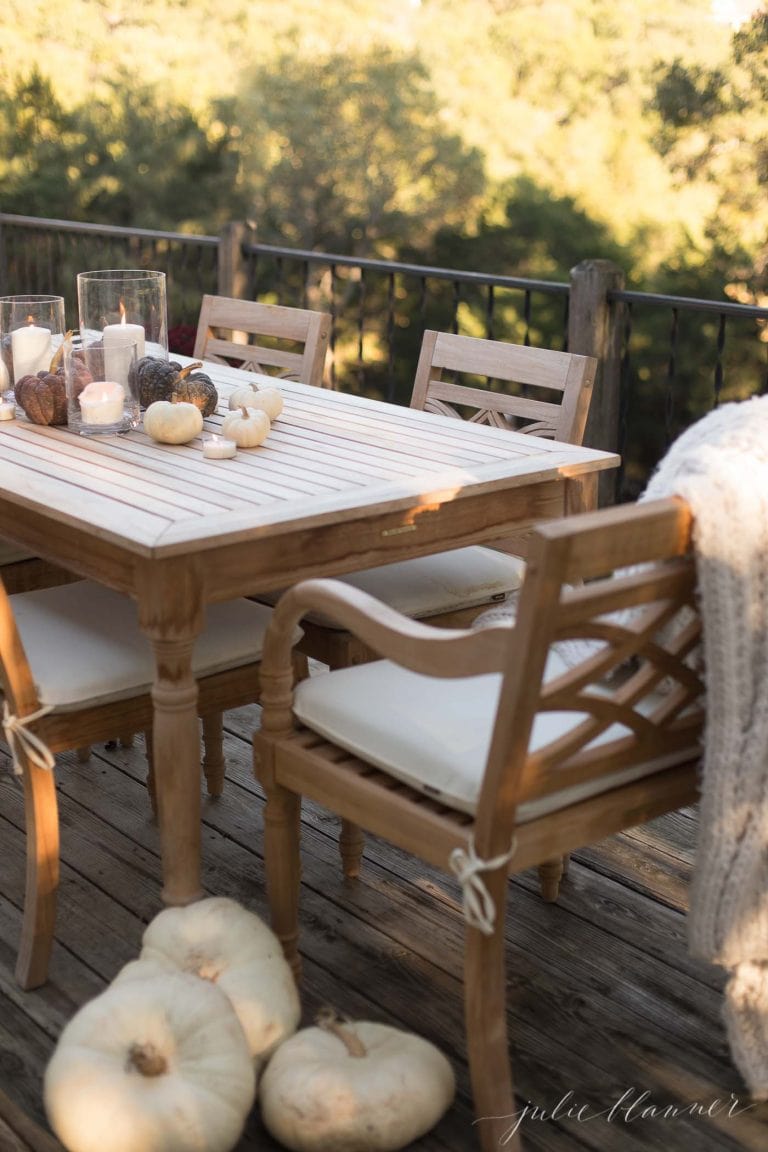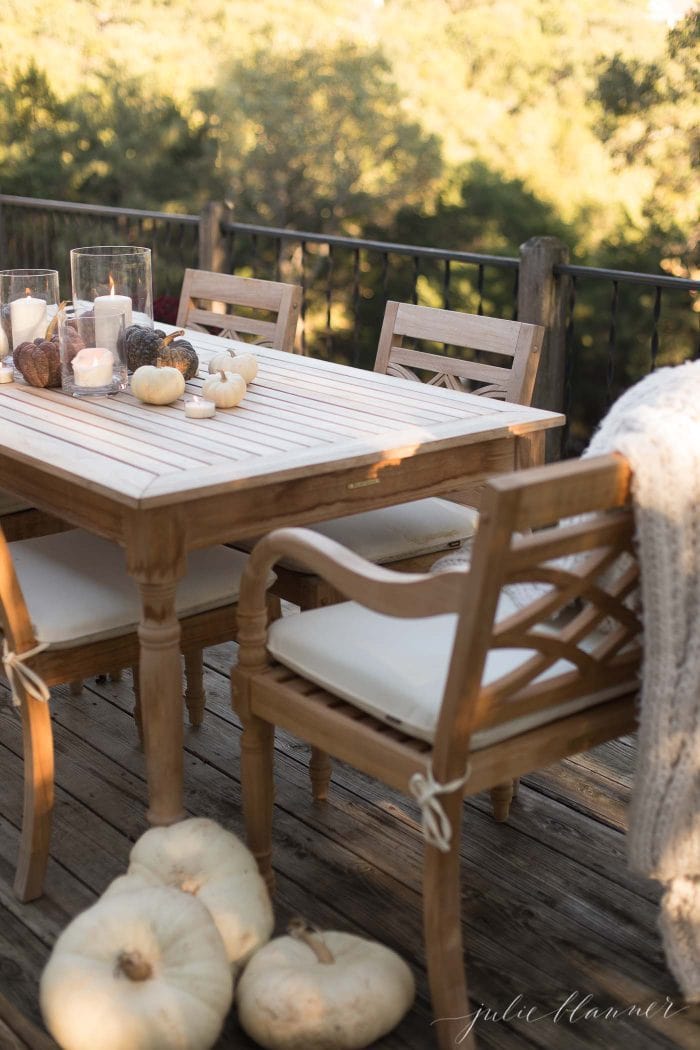 Growing up, we often enjoyed Friday night Pizza Night. We not only looked forward to pizza, but an effortless night where we spent time together. Now as a parent myself I not only look forward to a Friday night of playing fun games with the girls, but to the ease of a simple, delicious dinner after a long week.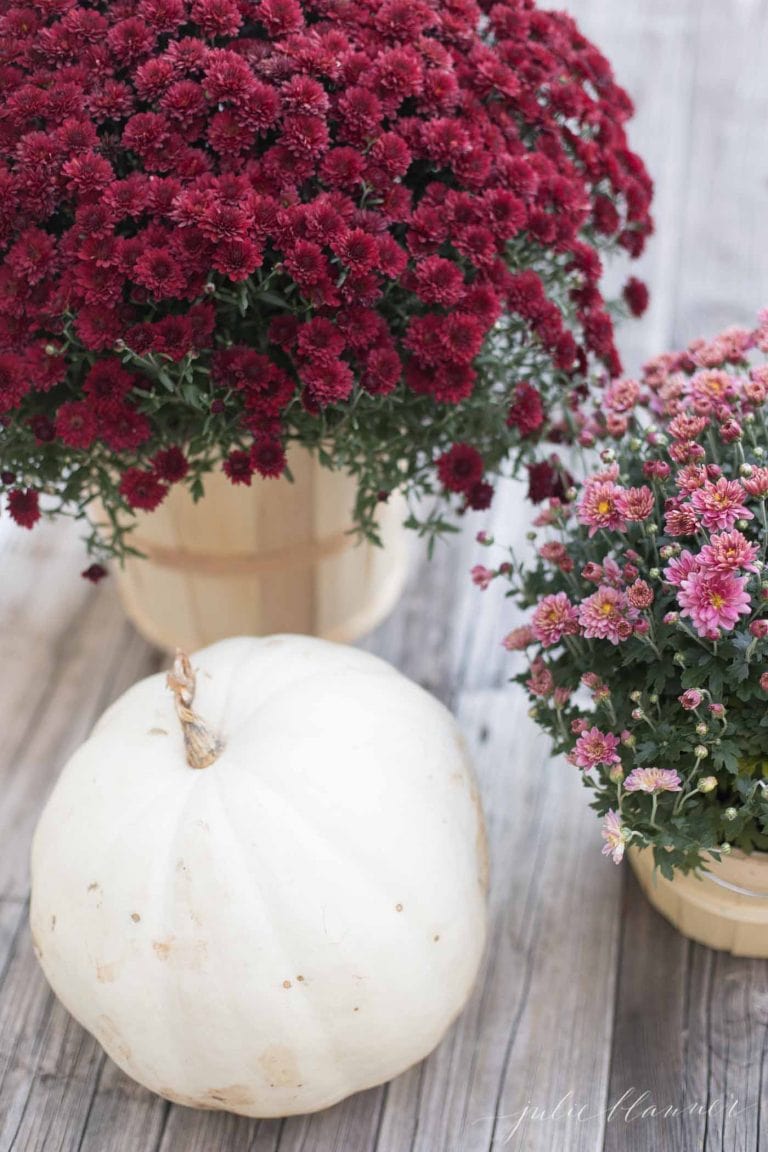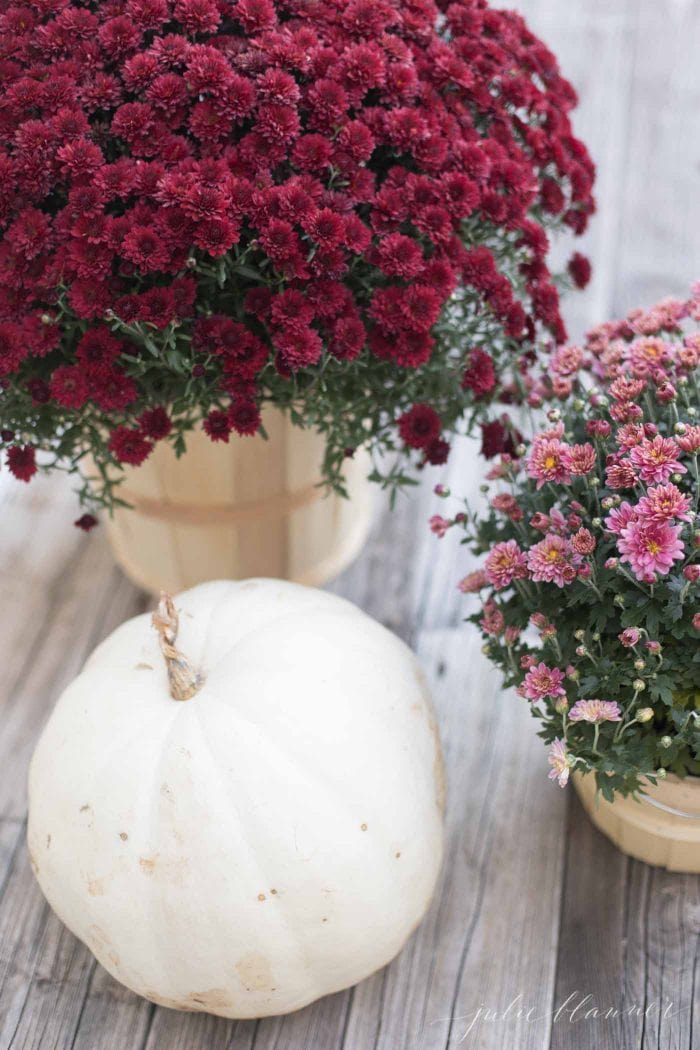 We purchased the lake cottage as a place we could get away and spend time together without distractions – we don't have a tv or internet! It's been so much fun throwing the weight of the world aside and getting back to the basics, like playing cards or watching the girls create a talent show.
How to Make Pizza Night Special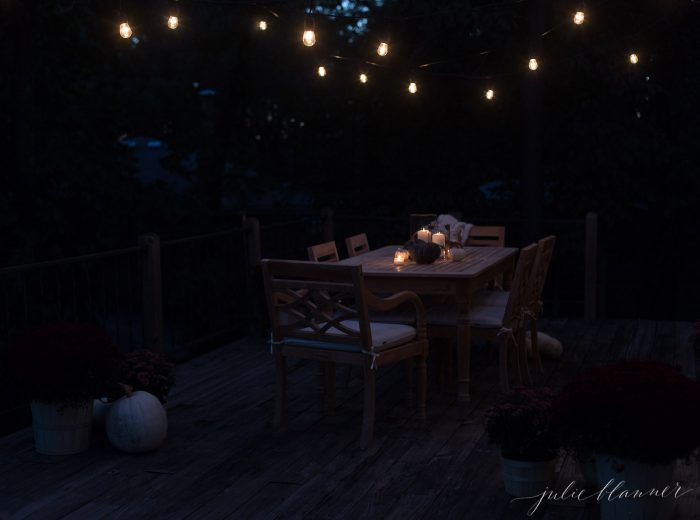 This time of year it's especially enjoyable with beautiful weather to spend time outdoors. I treated our deck like our own little bistro by adding bulb lights to enhance the ambiance. The simple addition of bulb lights make Pizza Night feel magical. We hung ours from the house and by attaching 2 poles to the deck railing to string them to.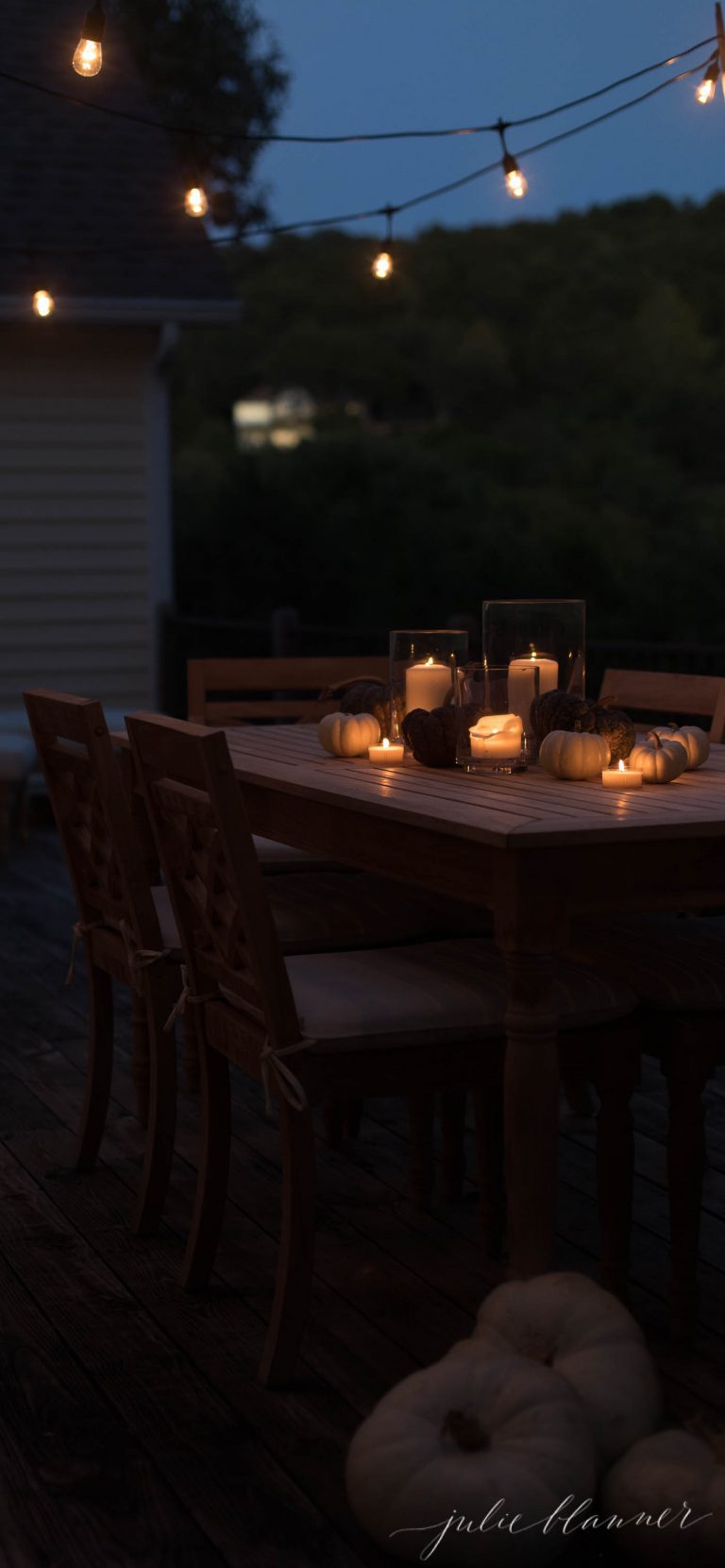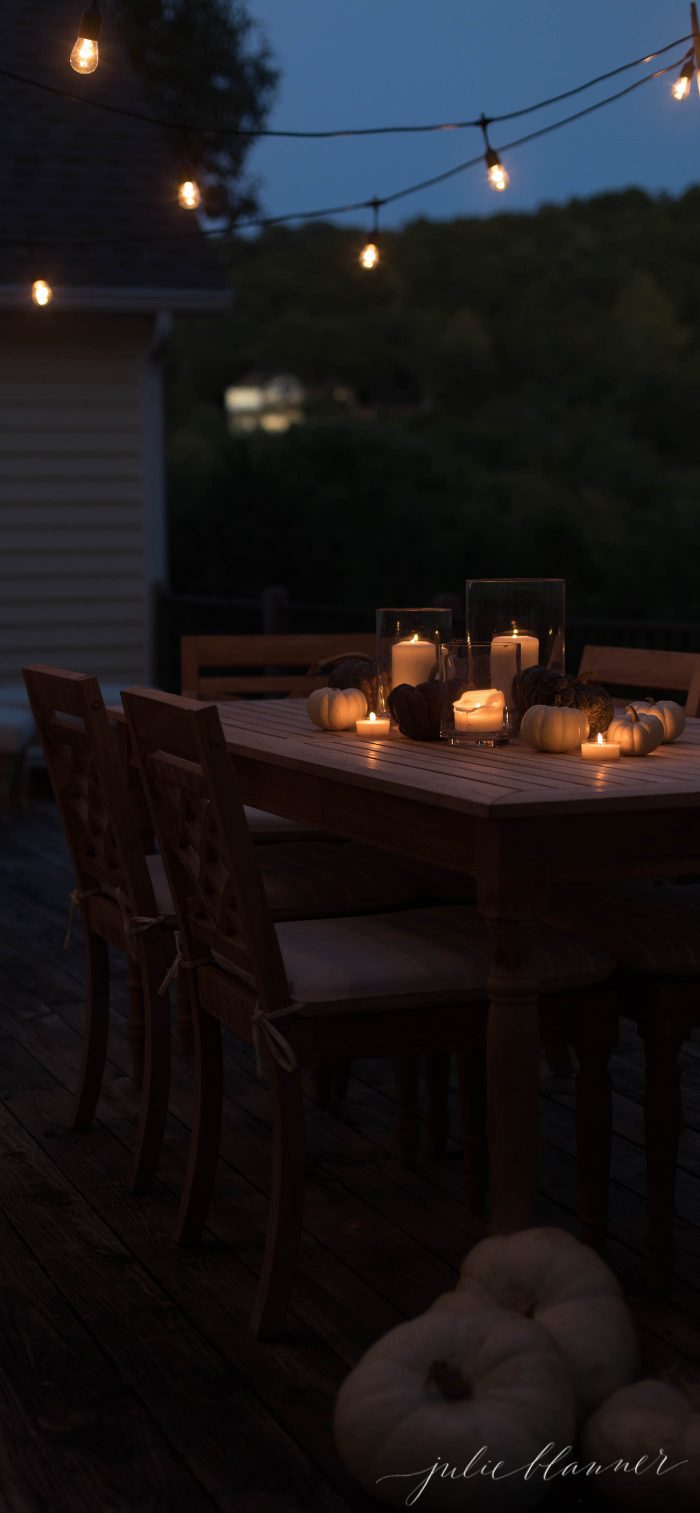 A simple centerpiece sets the mood and takes just a few minutes! We set the table as a family, adding pumpkins and candlelight to make our time together feel special. To recreate this simple centerpiece, place the largest candle in the middle and stagger the rest of the pumpkins and candles throughout the table, being mindful of where plates will go to leave plenty of room to dine.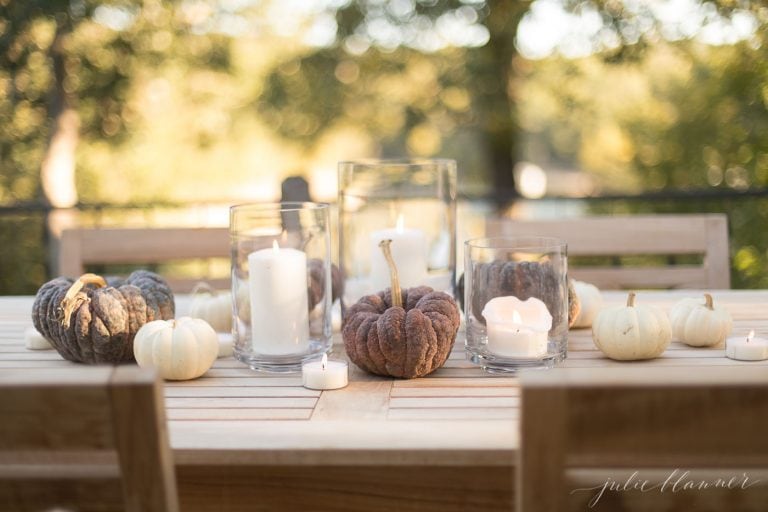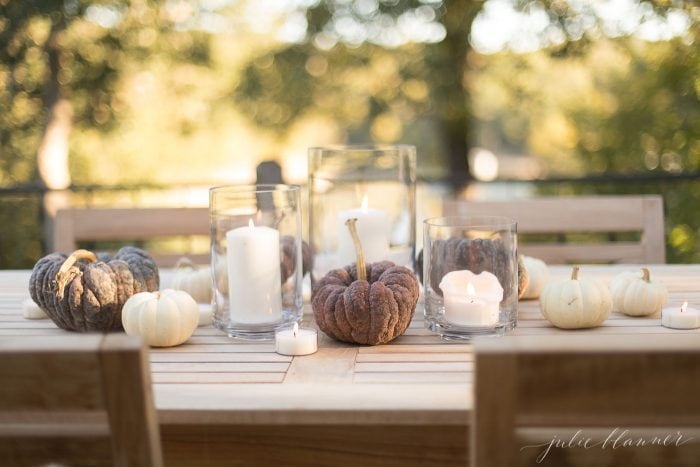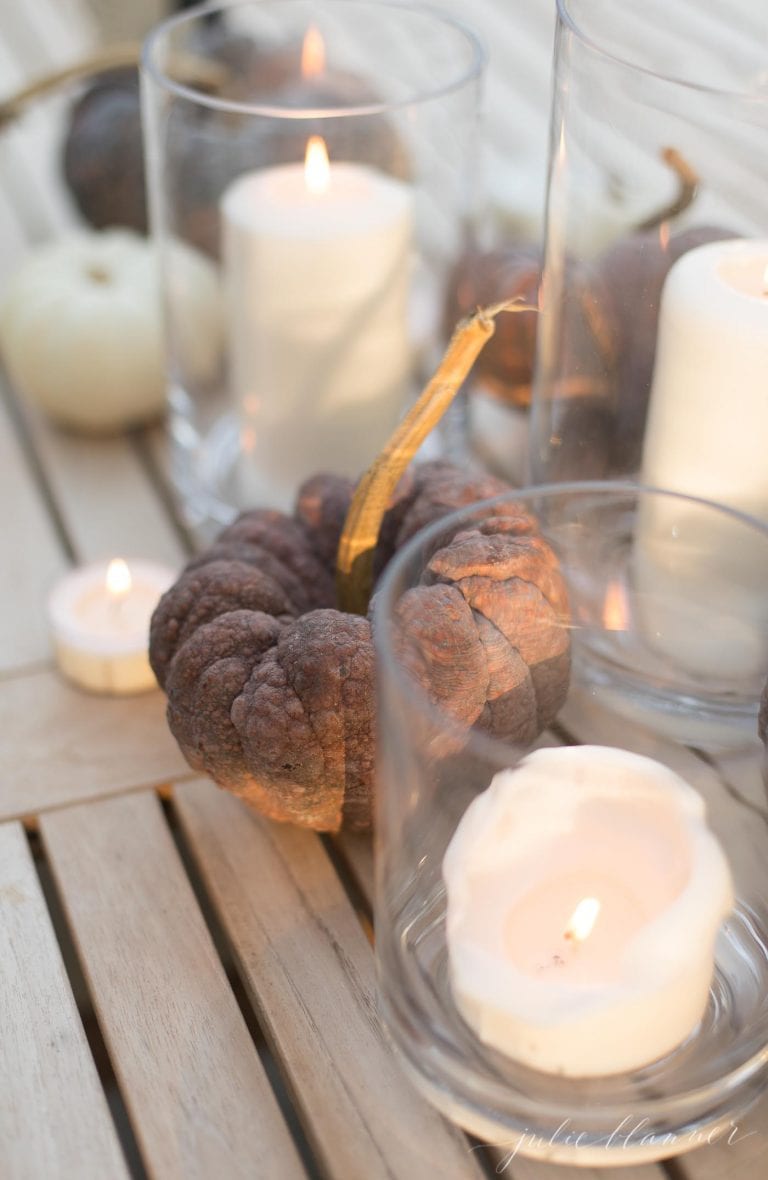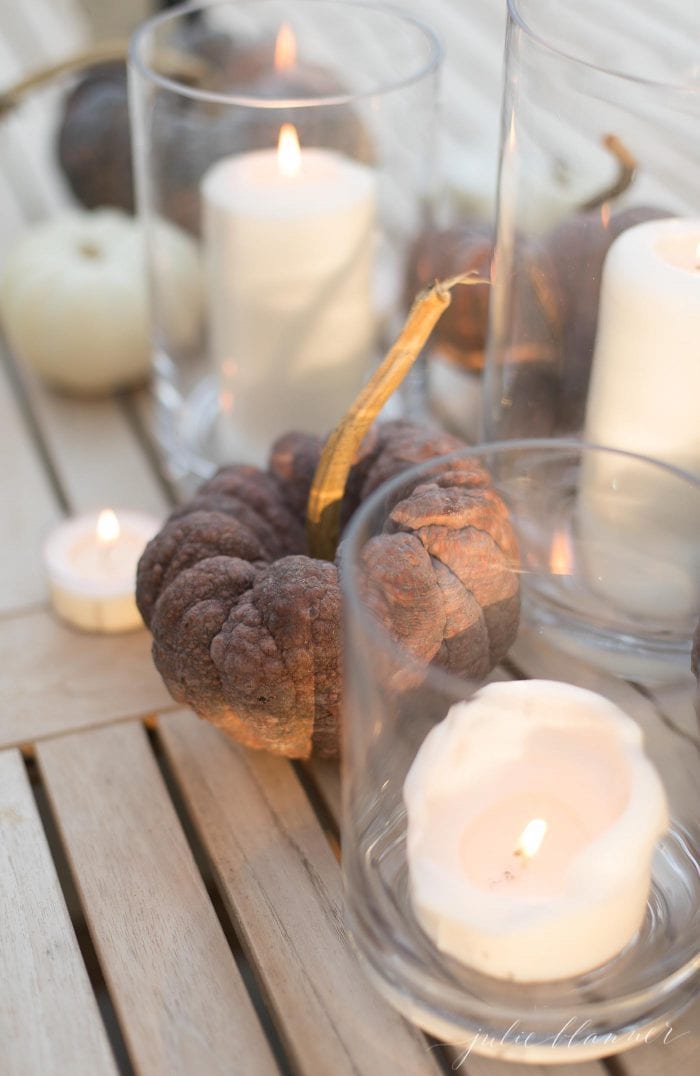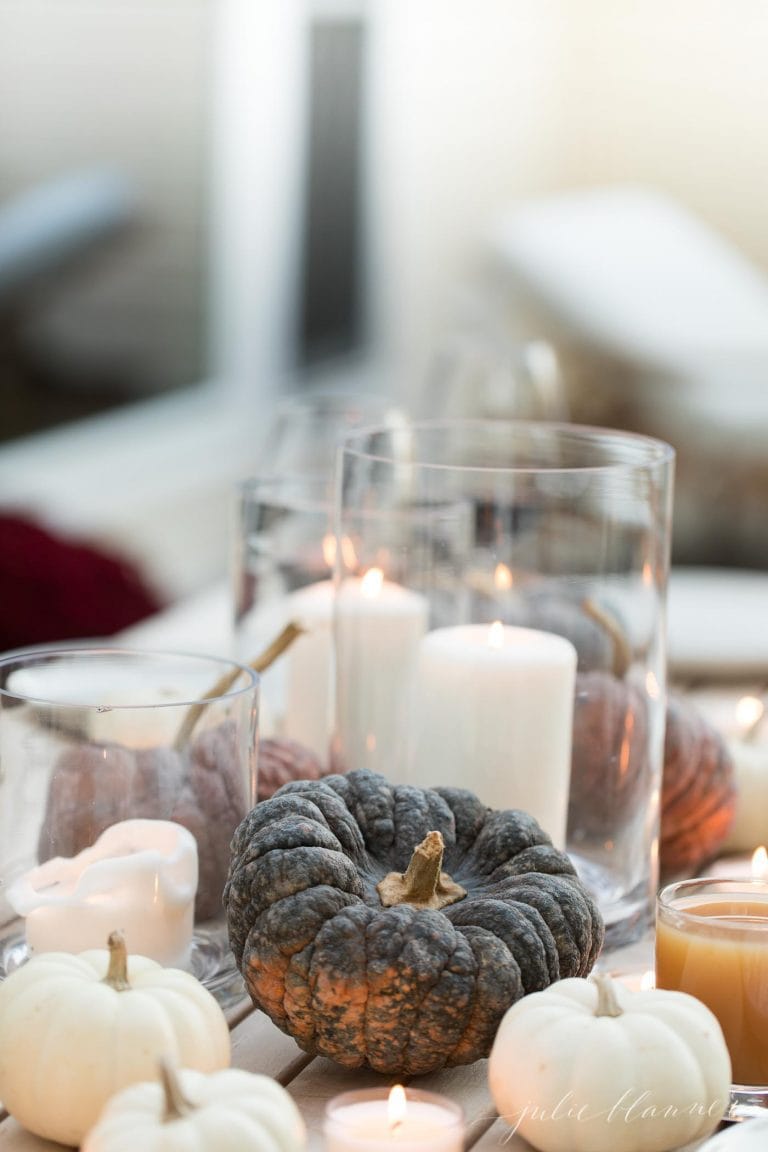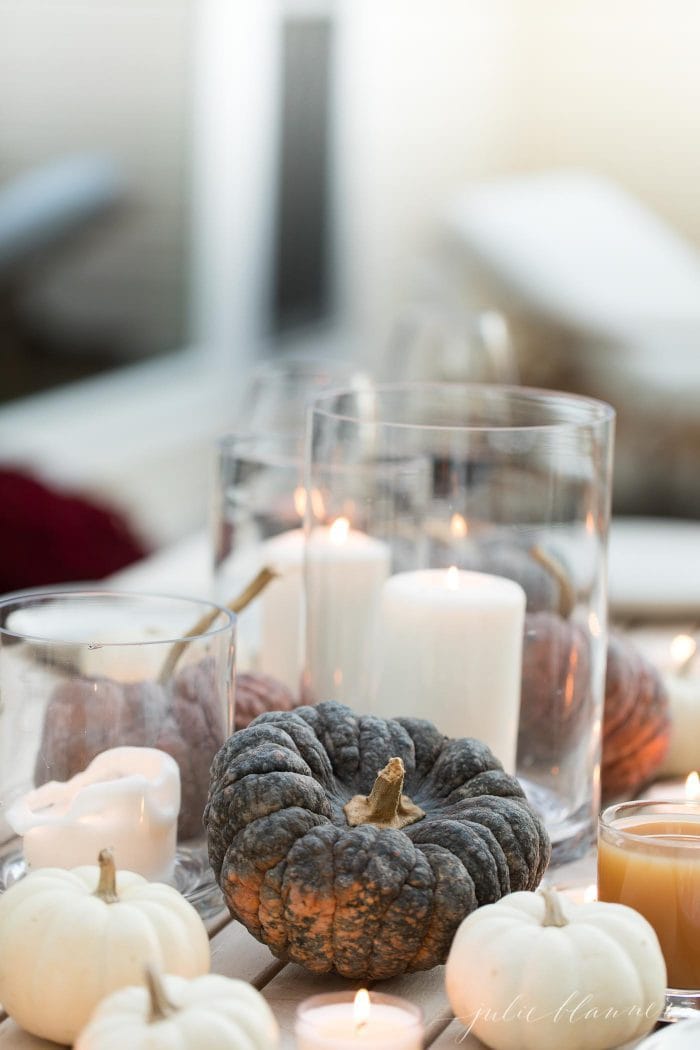 The Best Pizzas to Serve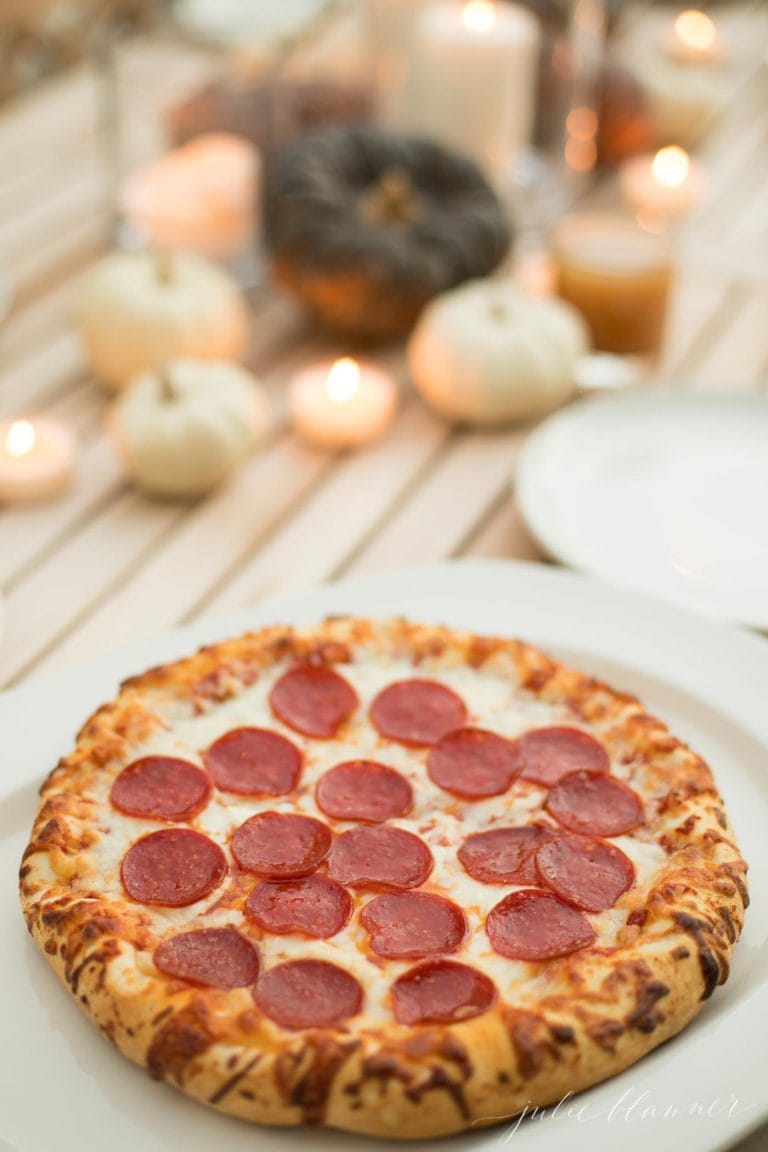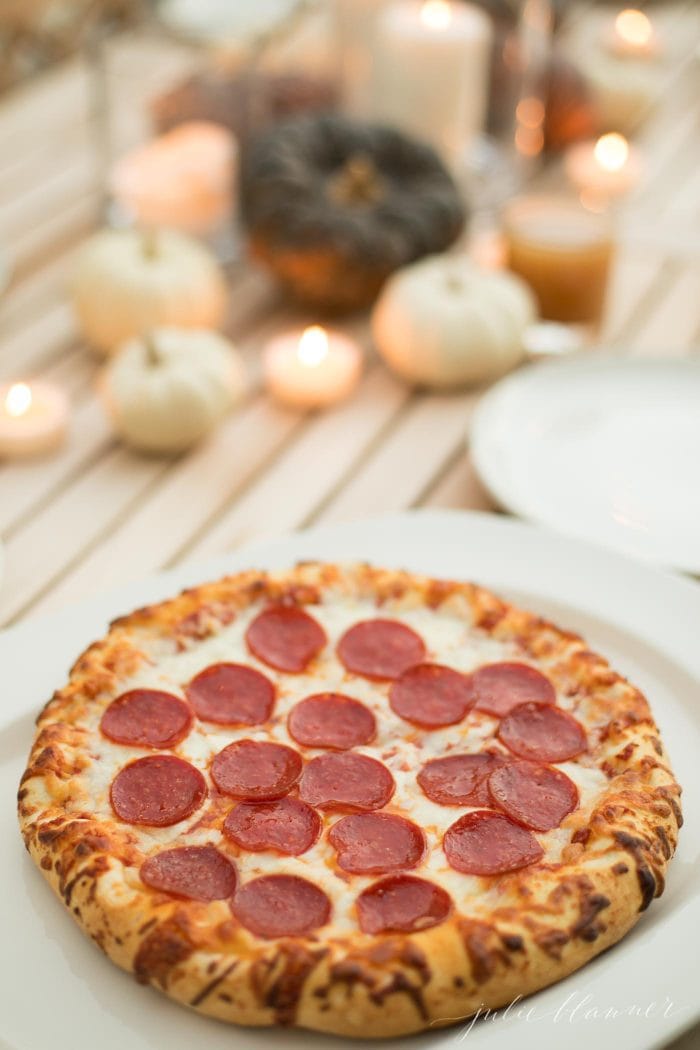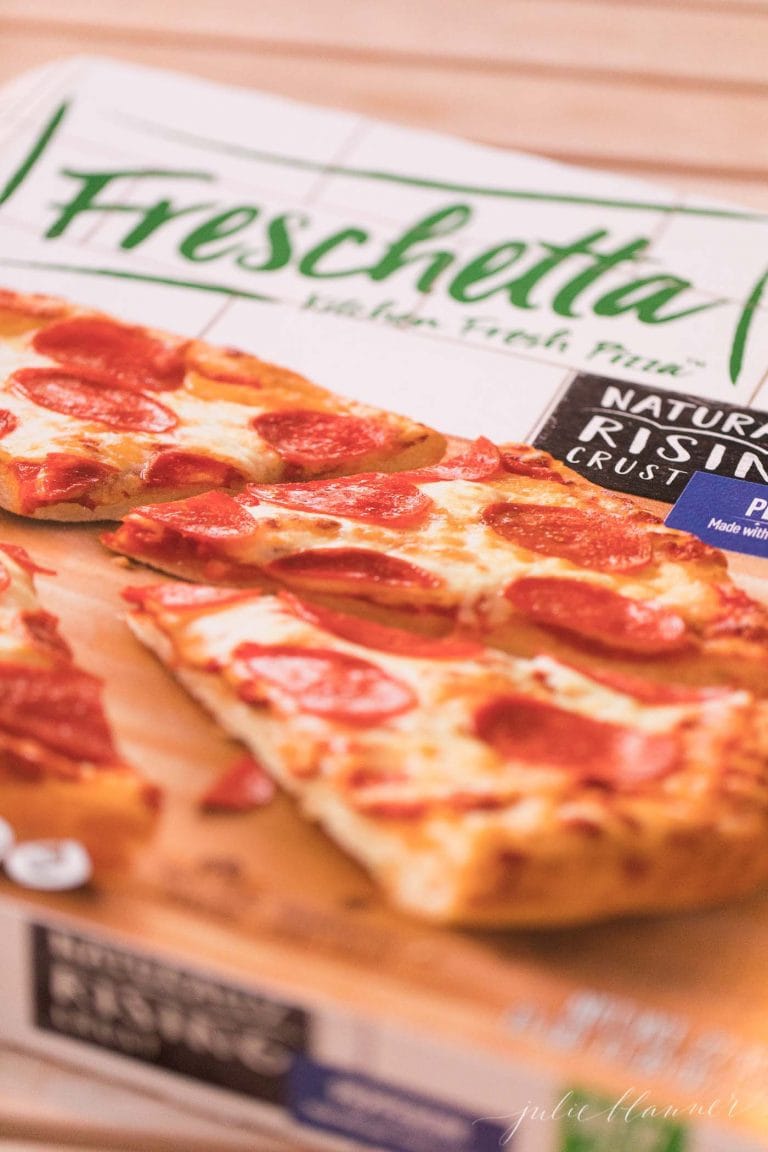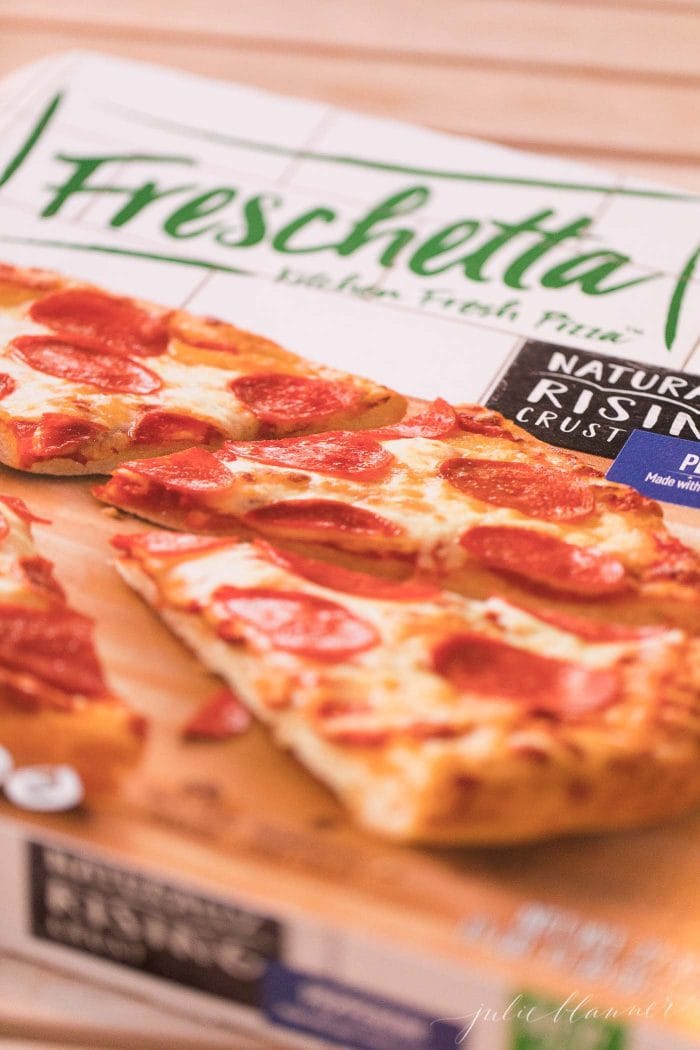 I love Freschetta made-from-scratch pizzas with preservative-free crusts! Naturally Rising Crust Pizza is our absolute favorite – the crust is brushed with garlic and cooks perfect every time. I feel good about serving it to our family.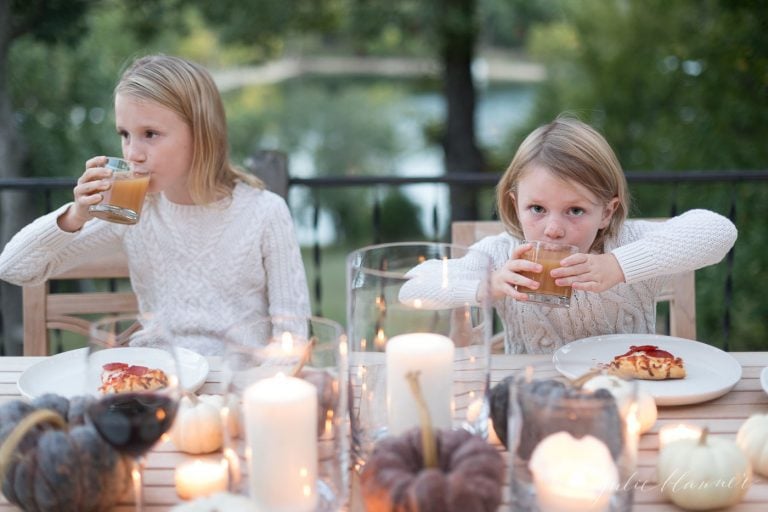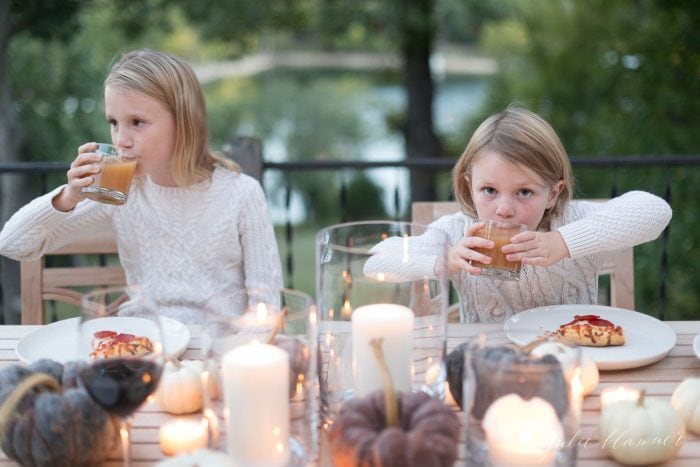 We also love Freschetta Brick Oven Pizza for it's crispy, fire baked golden brown crust, topped with 100% real cheese.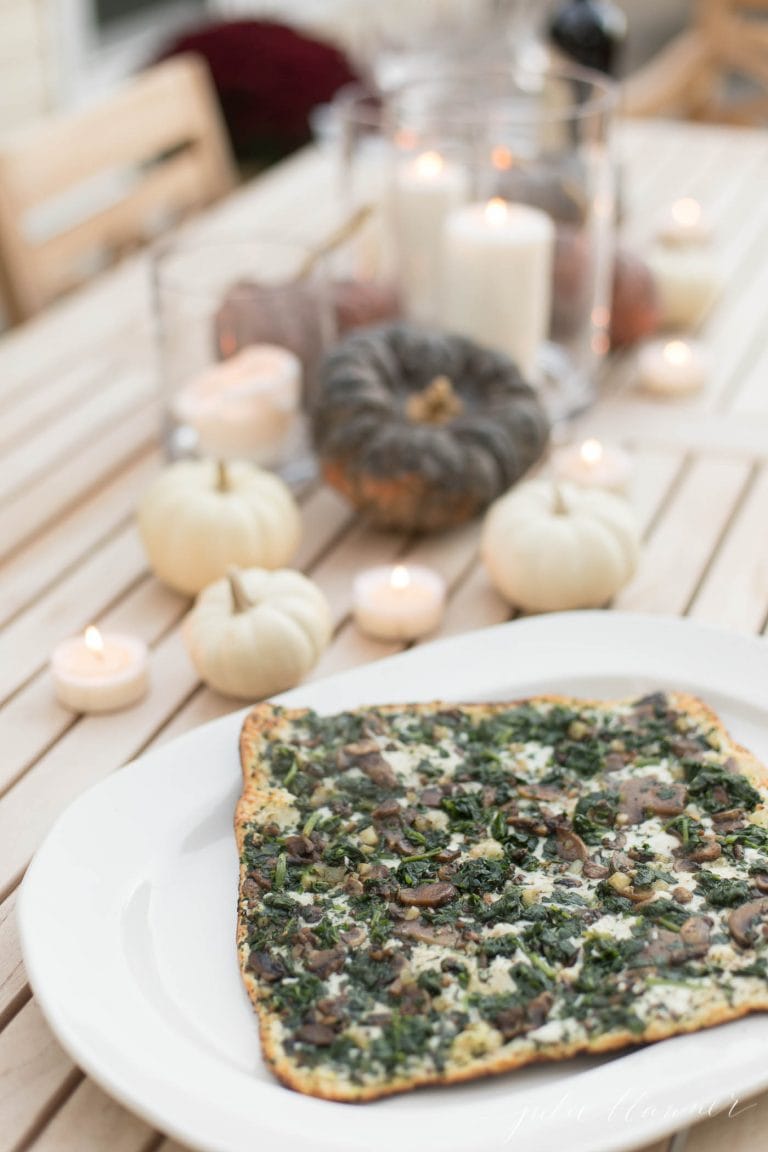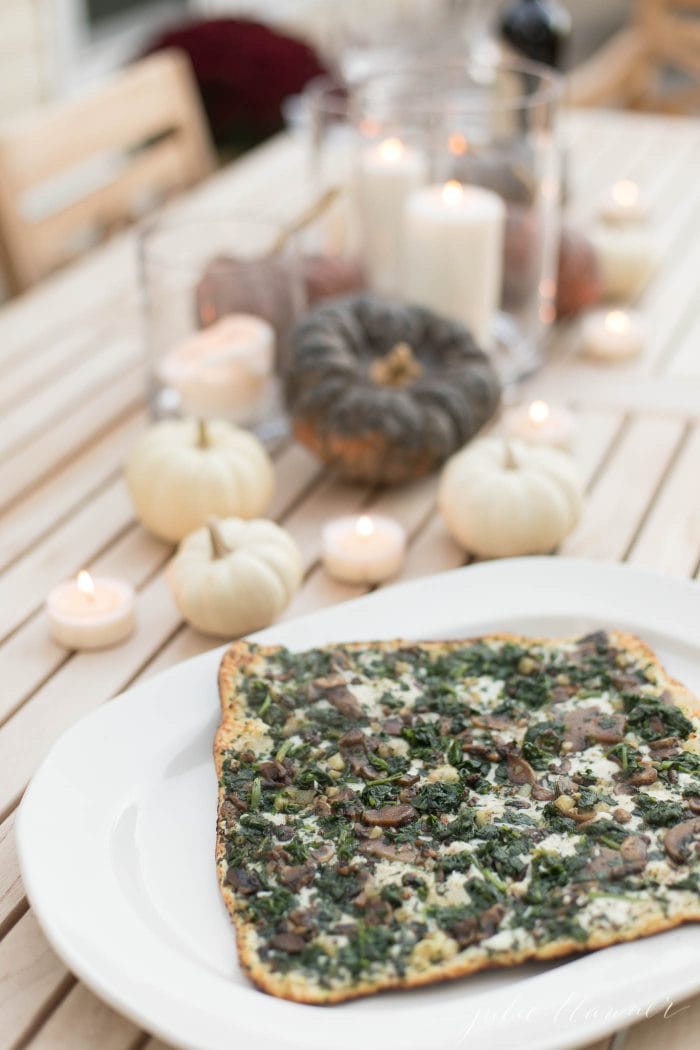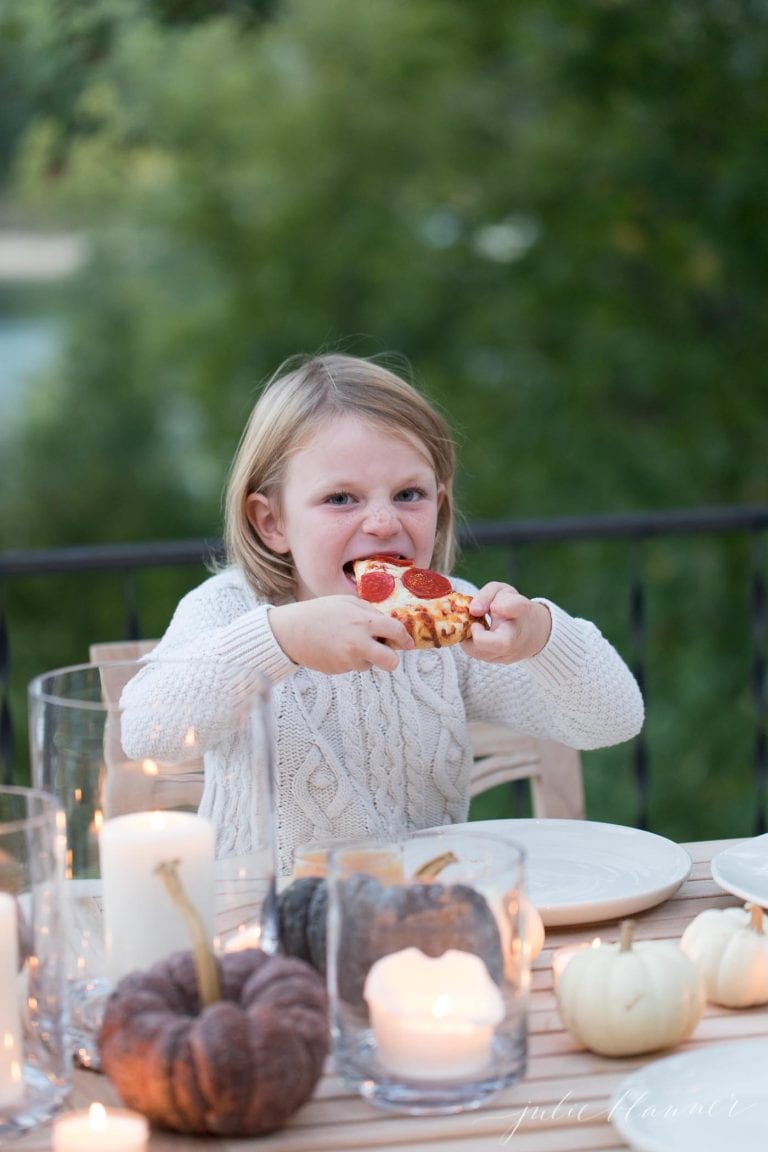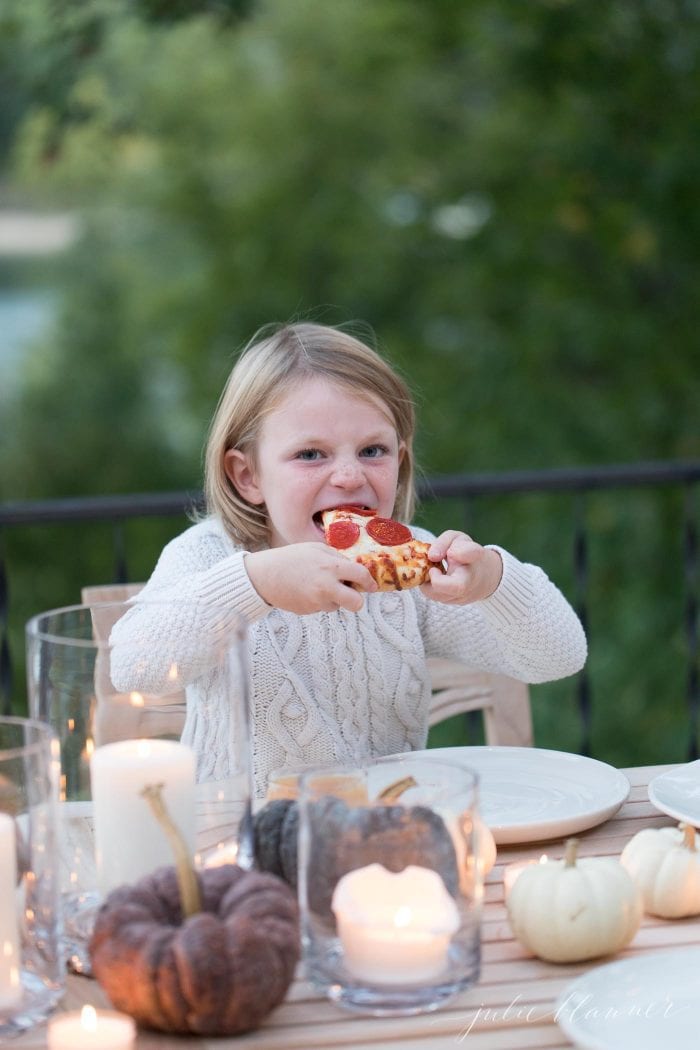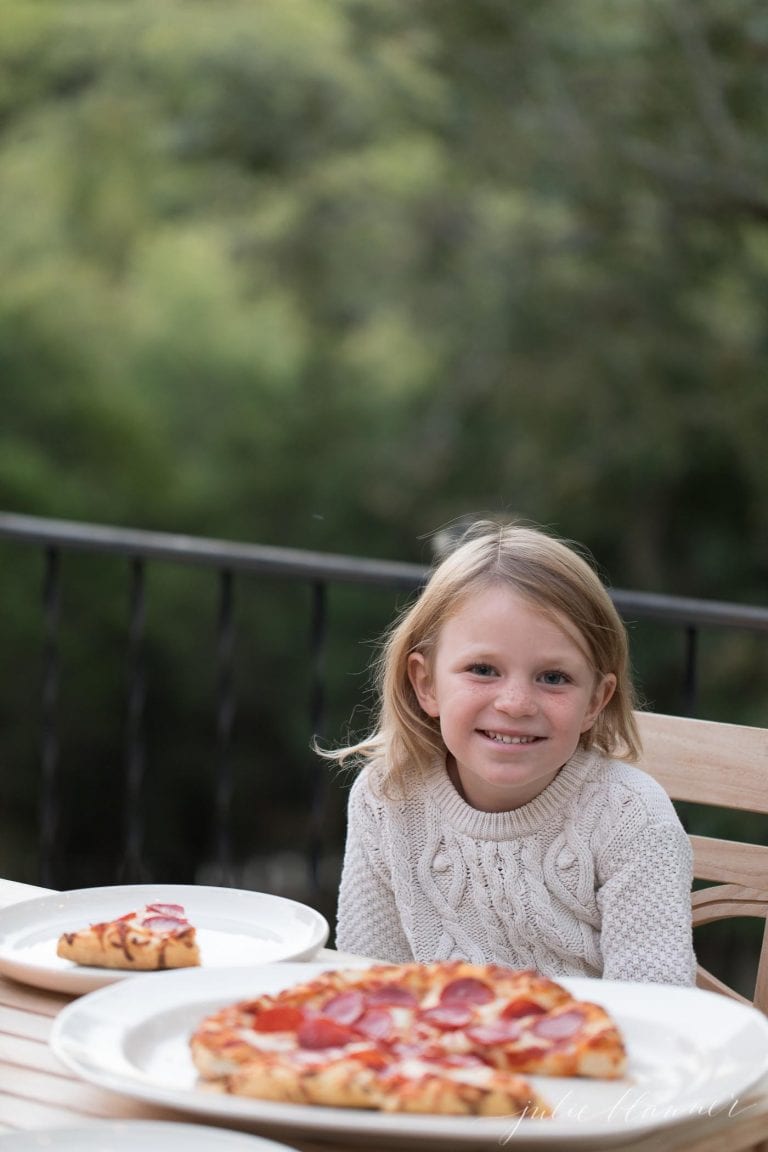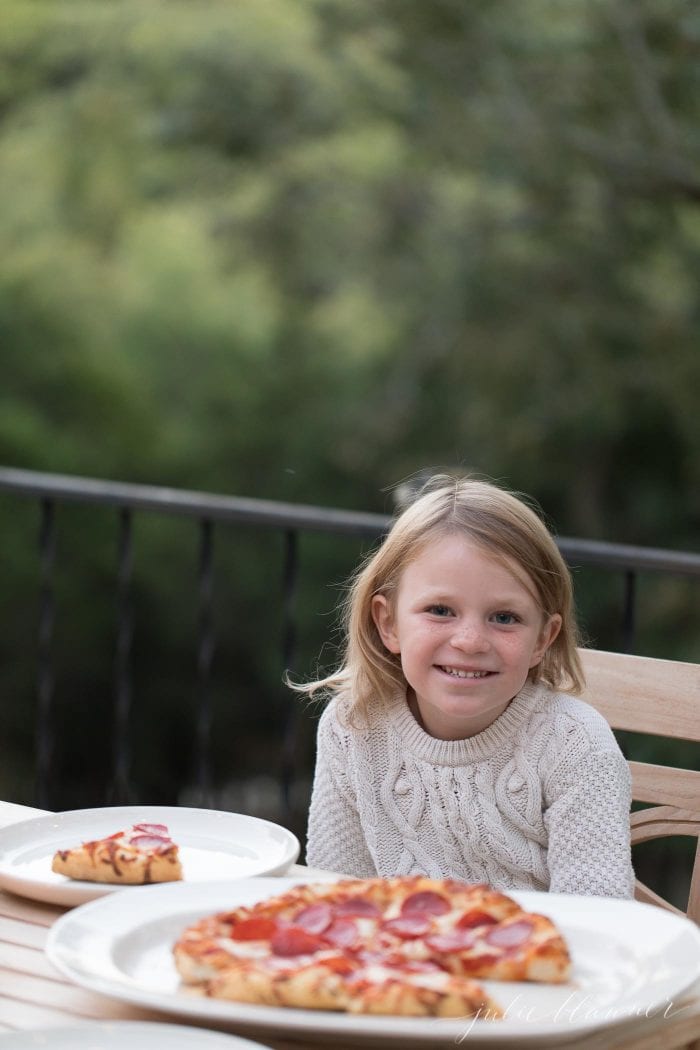 Pizza in the Oven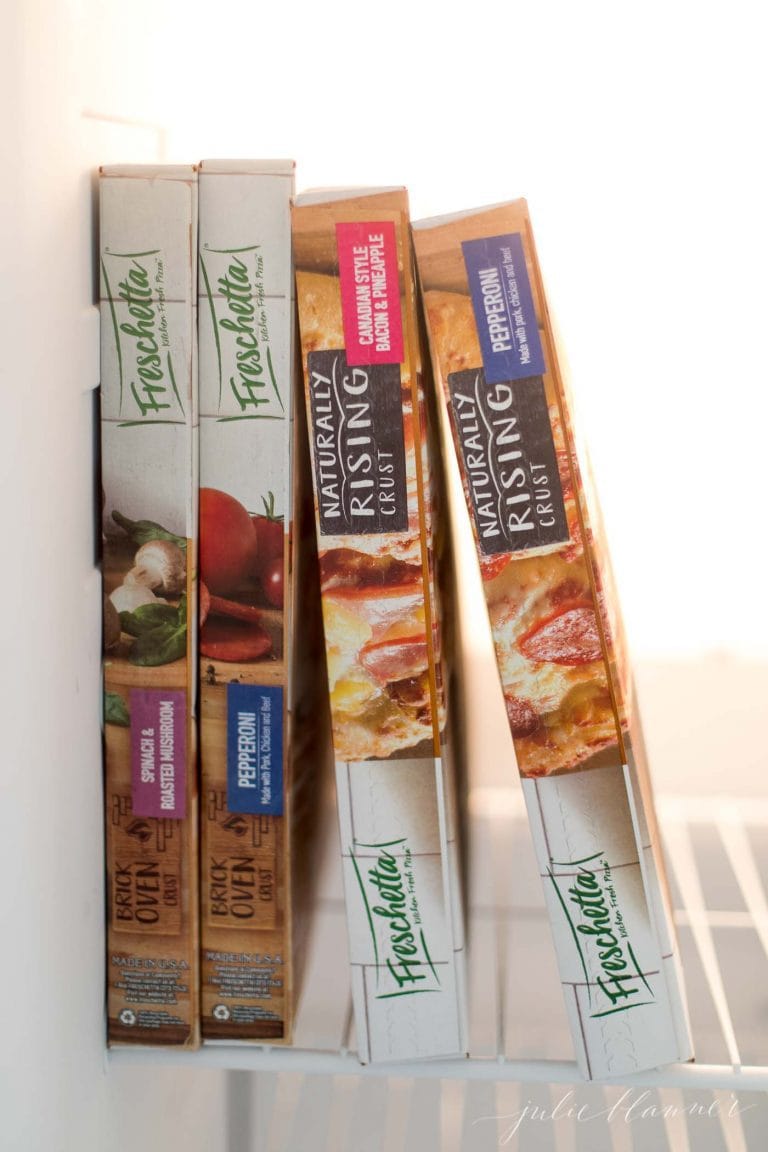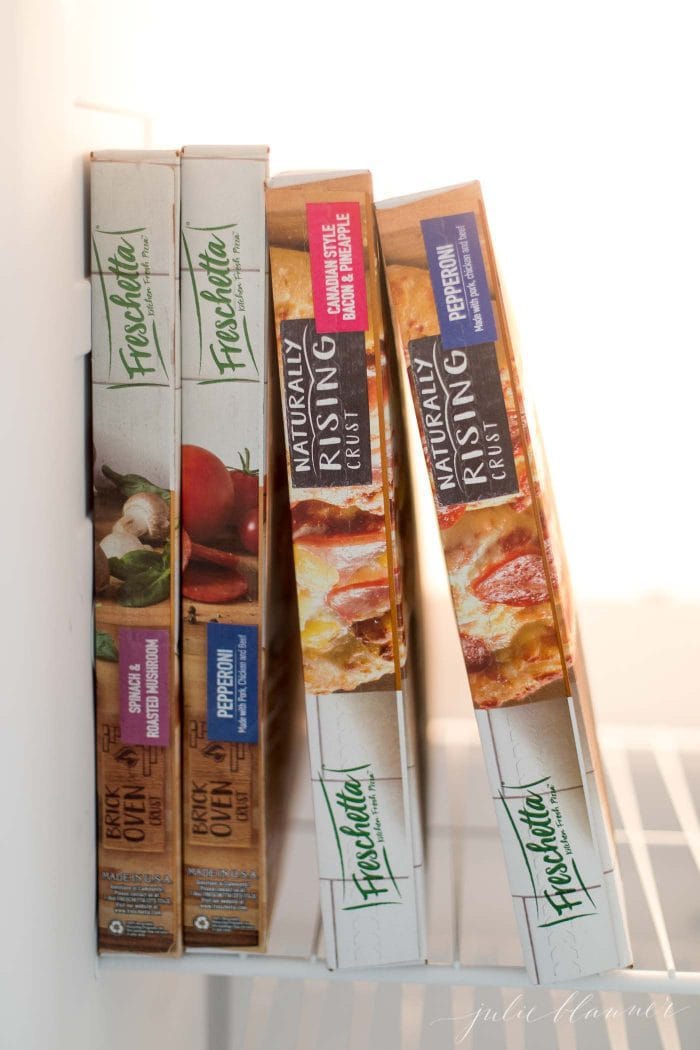 For the best results, place your pizza directly on the oven rack. It gives you the crispiest crust!
Pizza on the Grill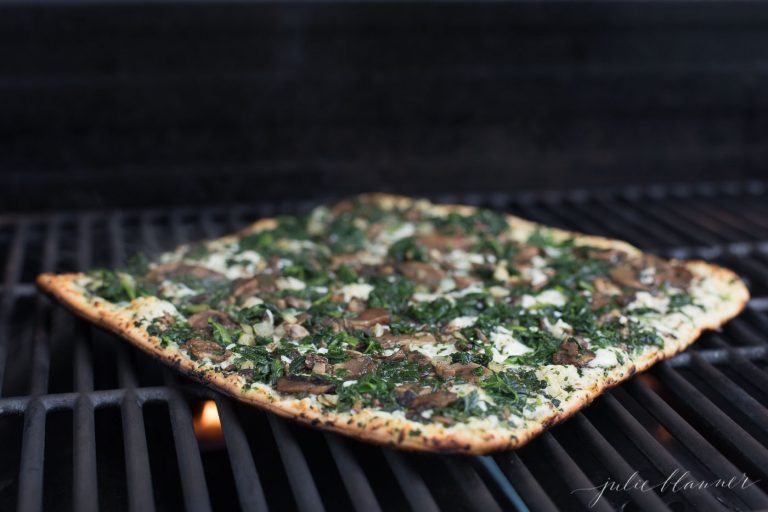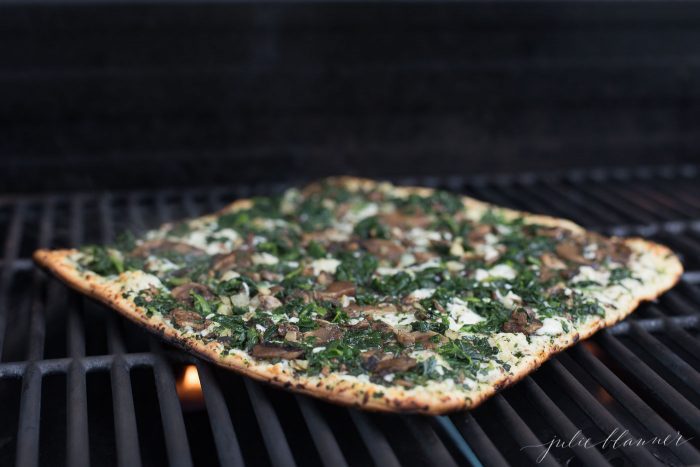 They're great on the oven – or on the grill! To grill your pizza, set the temperature of your grill to the temperature recommended on the box. Close the lid and check in 6-8 minutes. When the crust is crispy and toppings are melted, remove it from the grill and enjoy!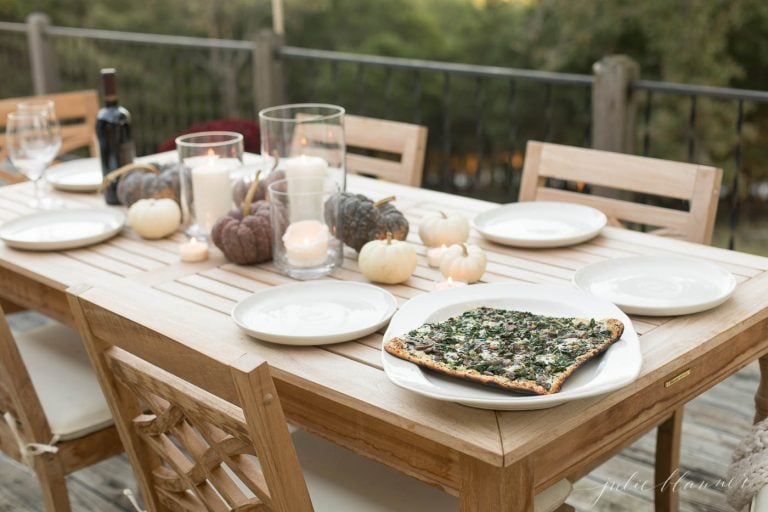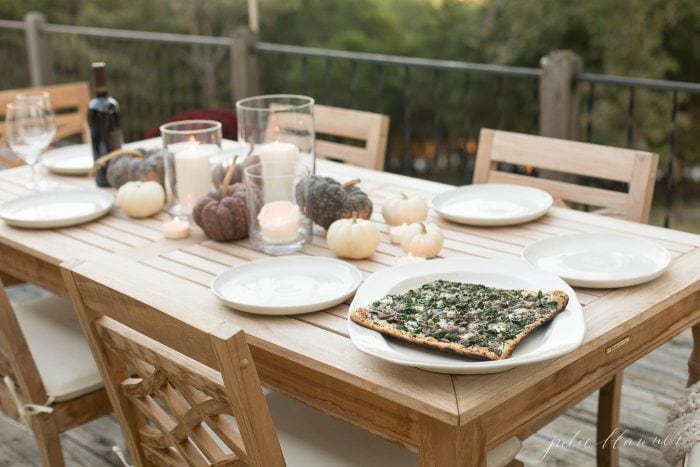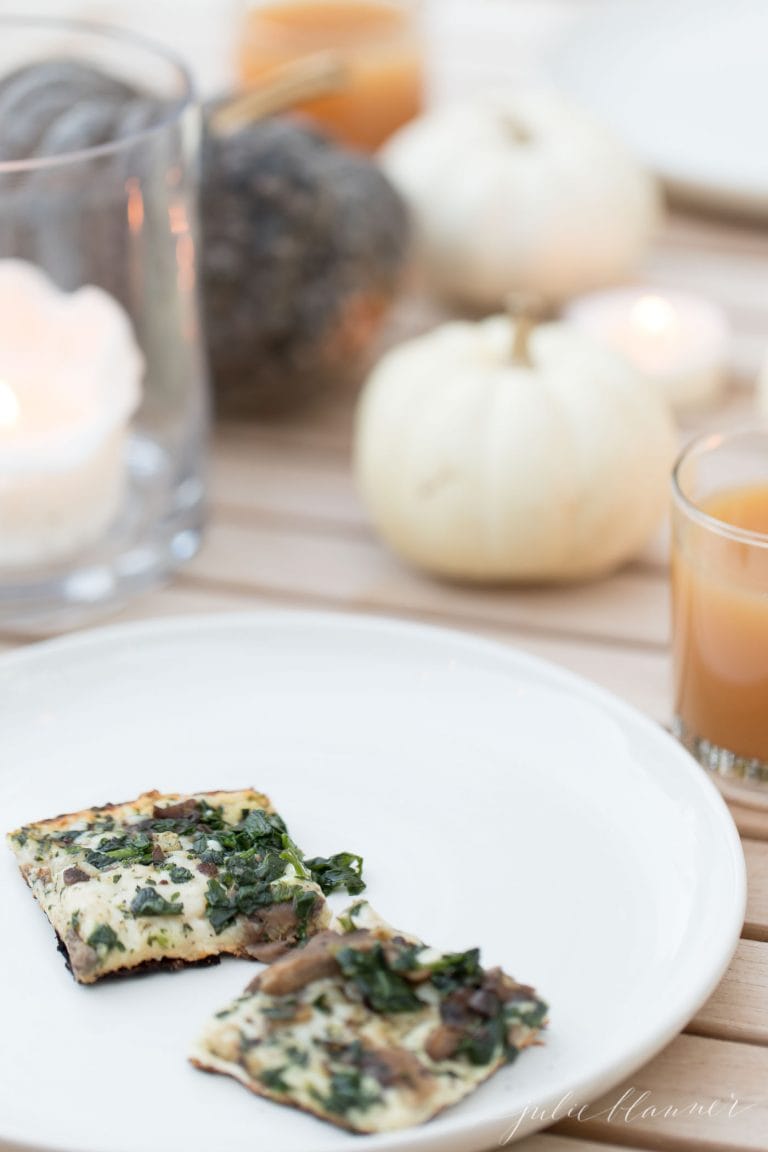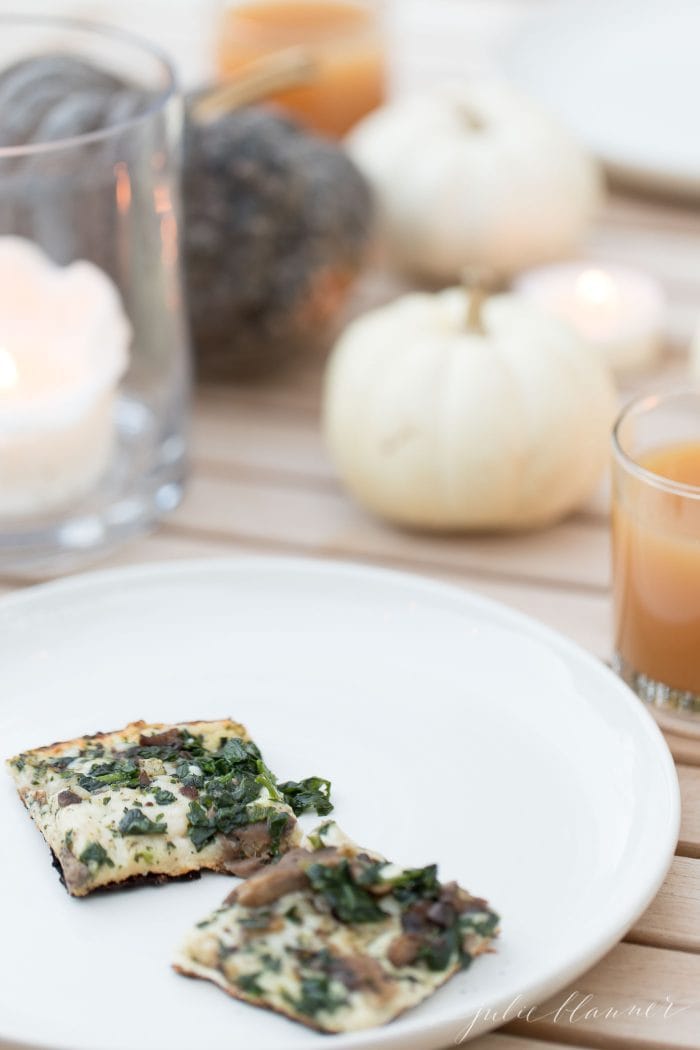 Drinks to Pair with Pizza Night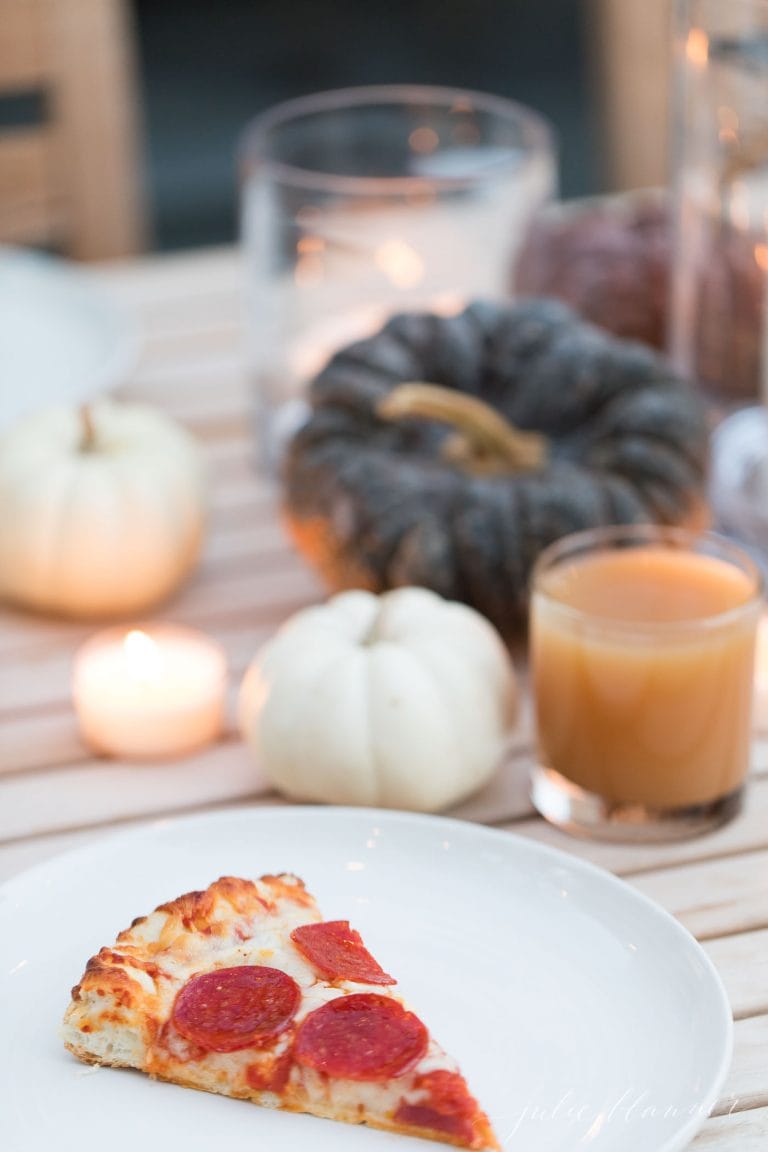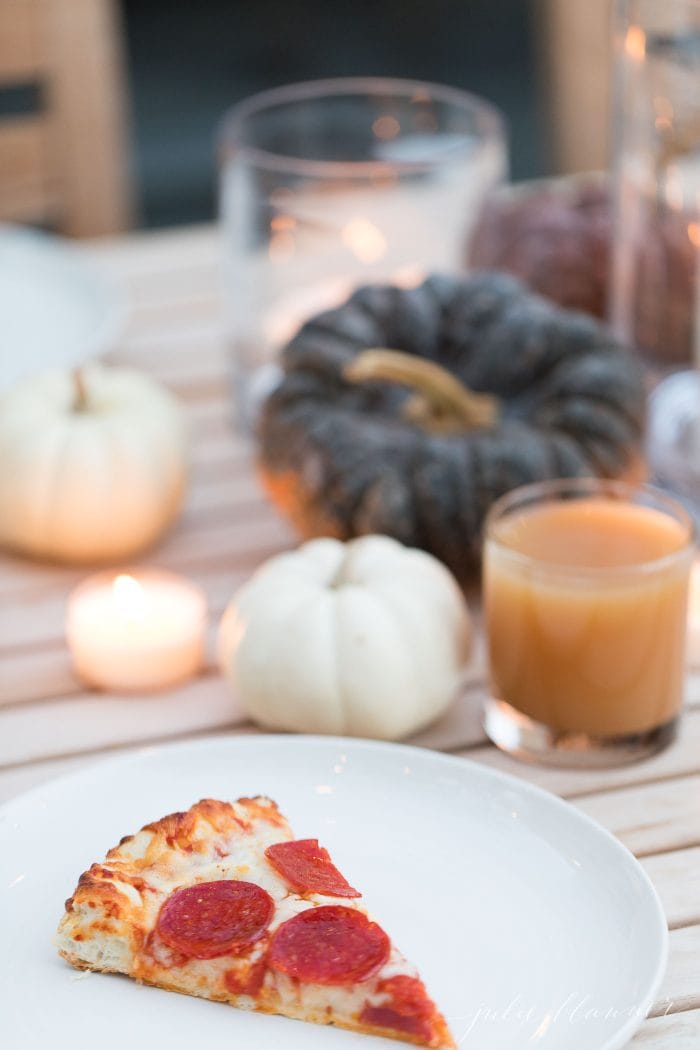 Chris and I enjoy pizza with wine, while the girls love it with mulled apple cider.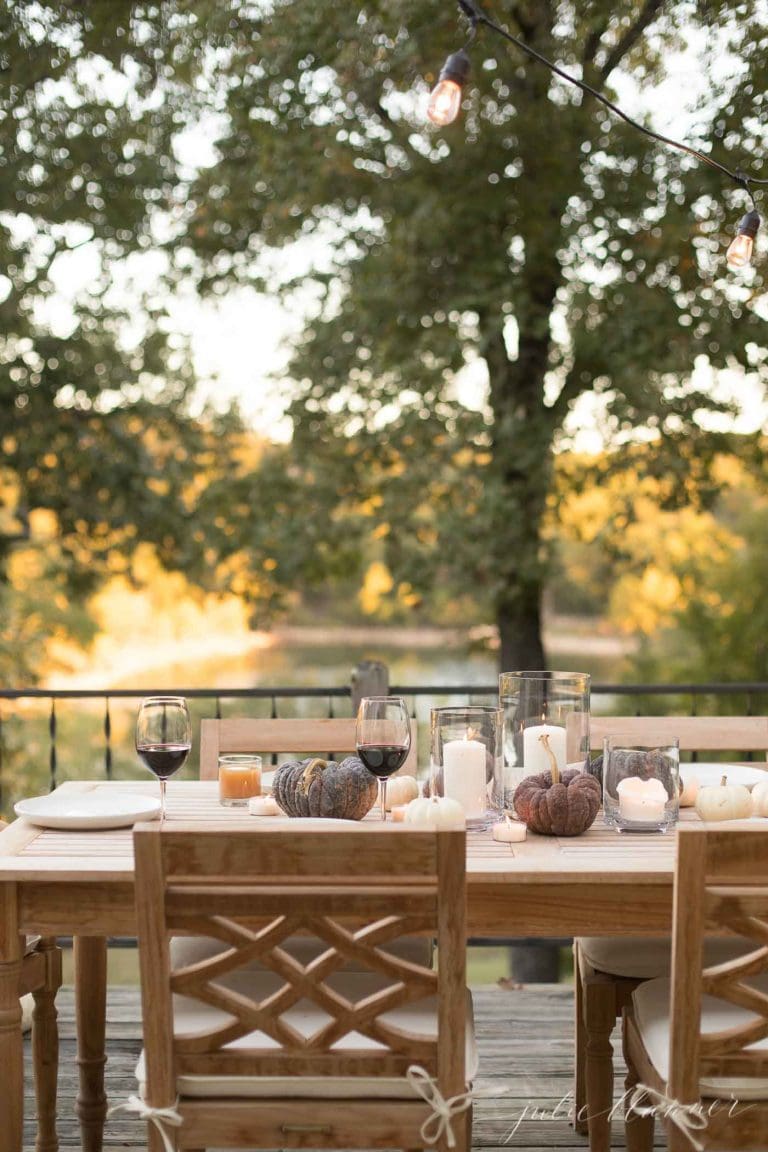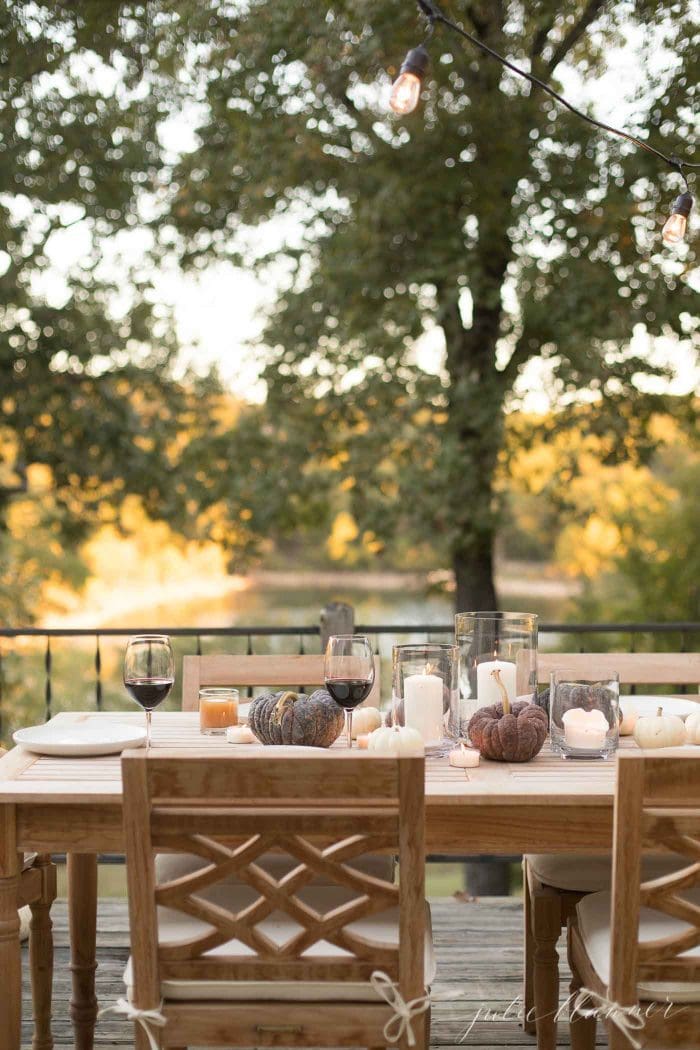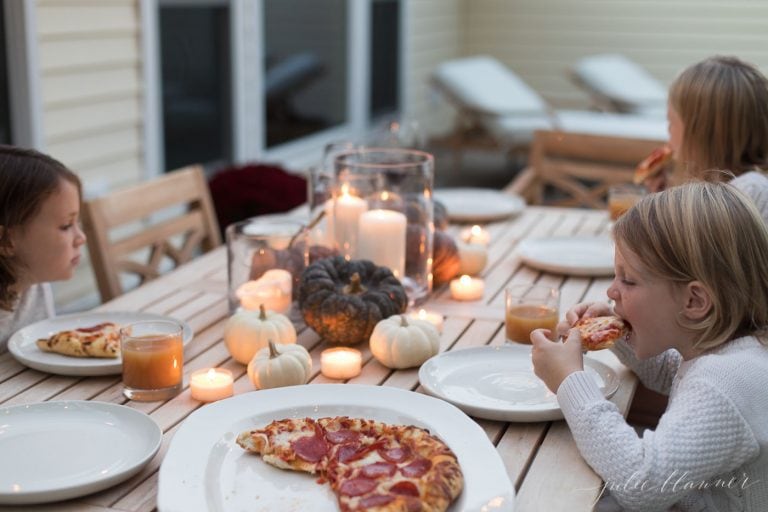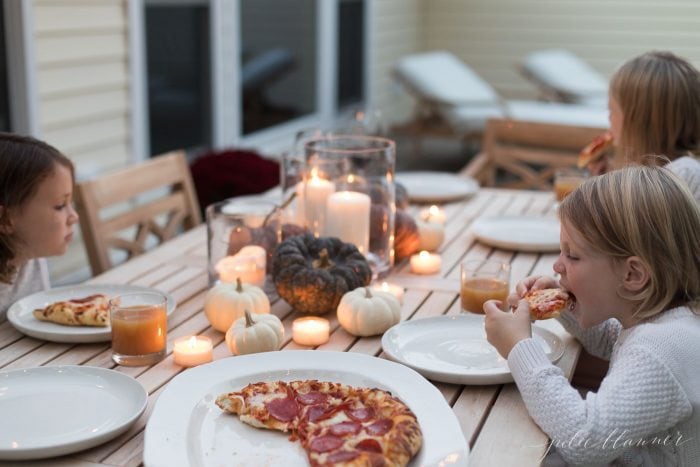 Games to Play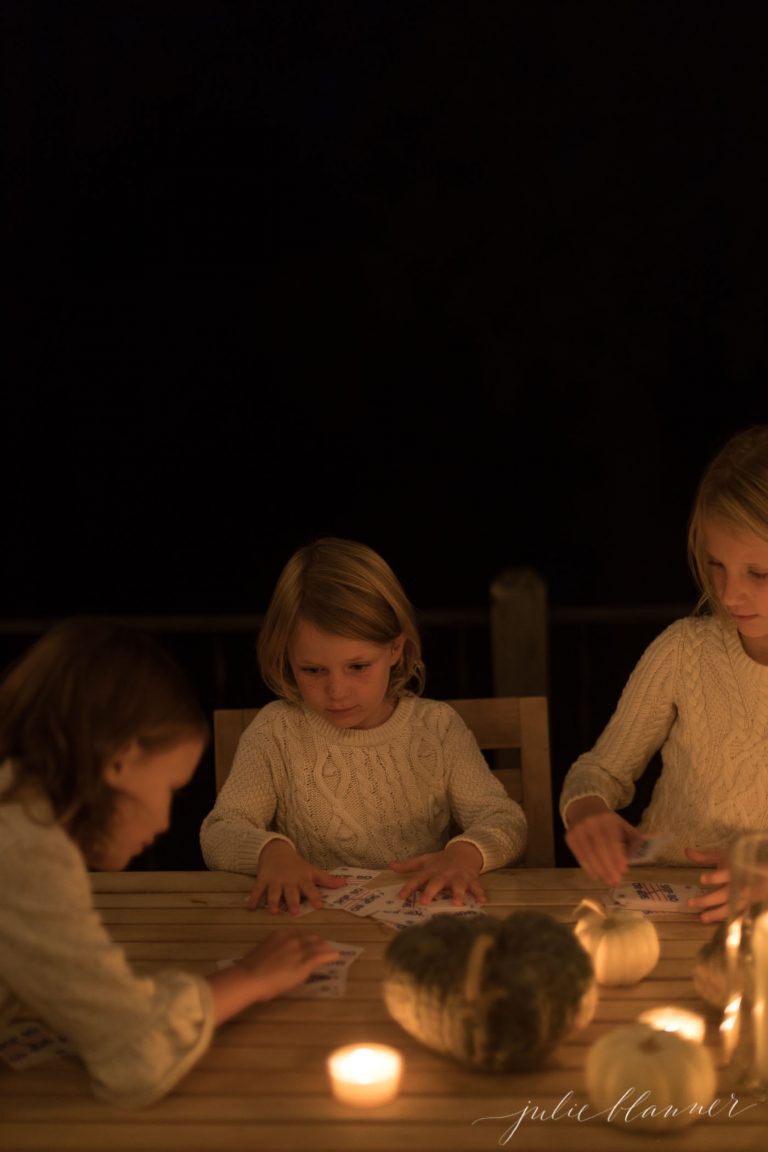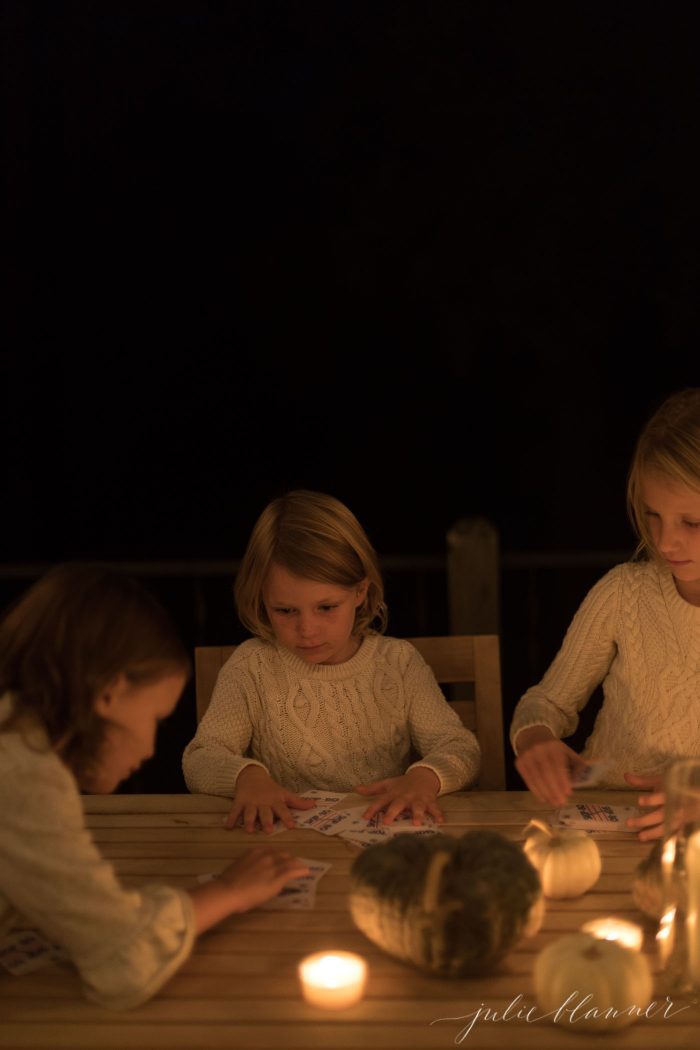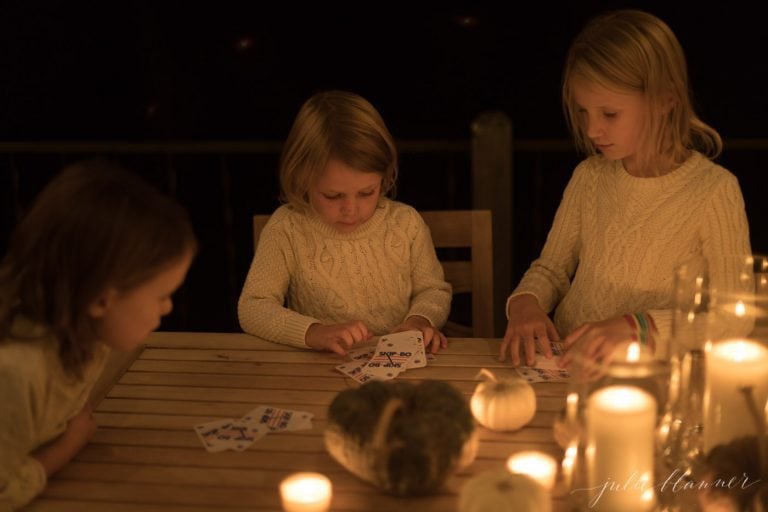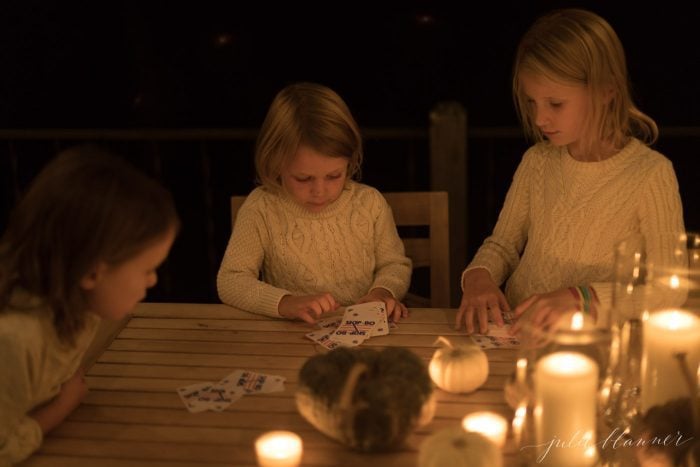 We love playing all the classic card games including Skipbo, Uno and Go Fish. They're all easy enough for even our youngest (5) to play. With dinner a breeze, I can even join in while it's in the oven!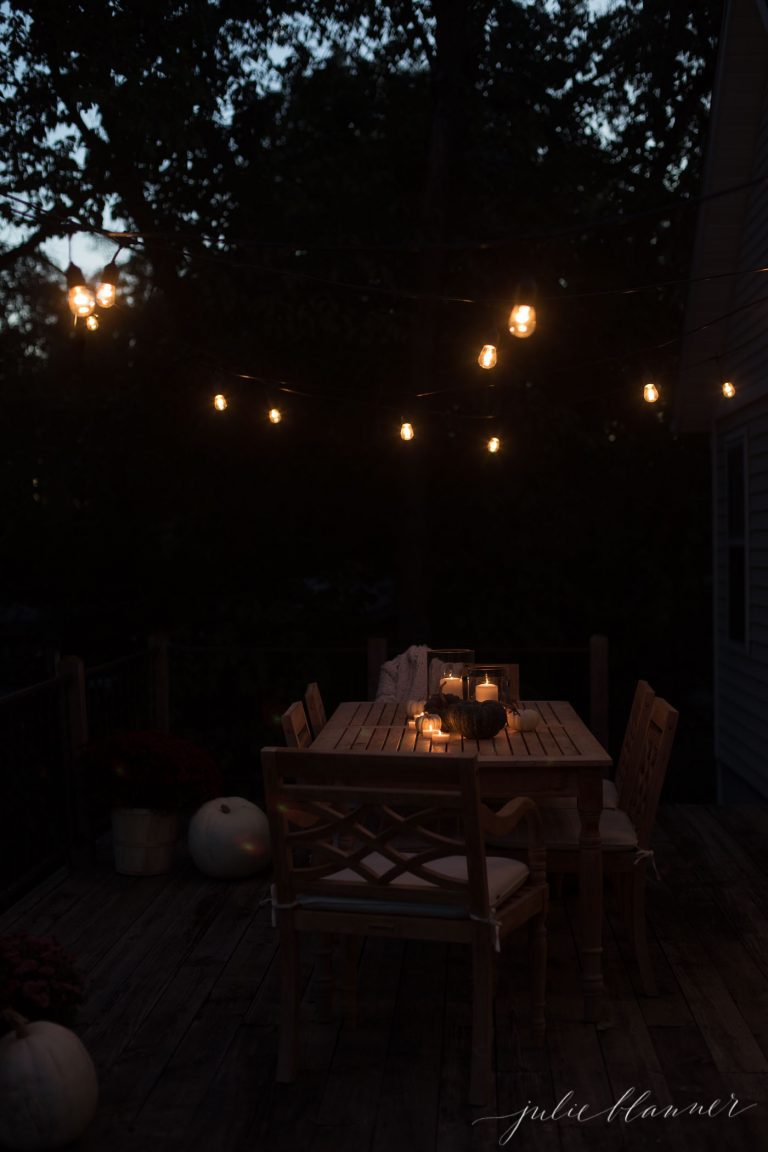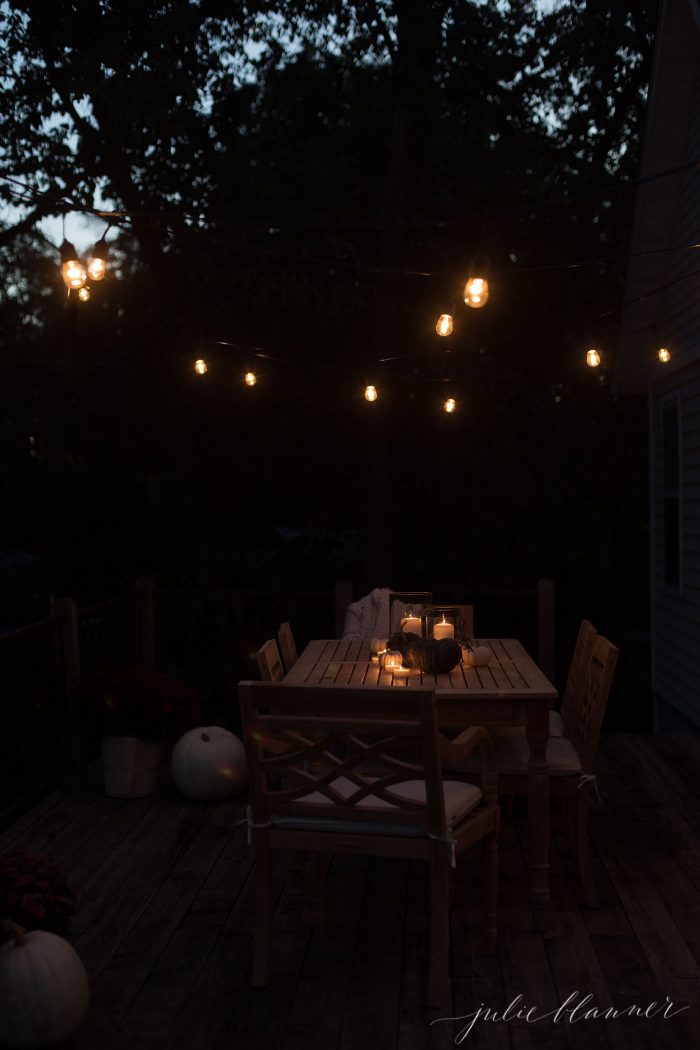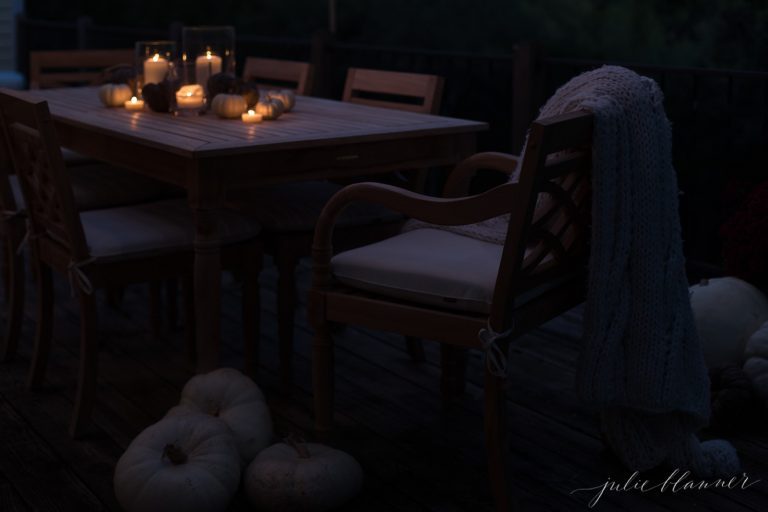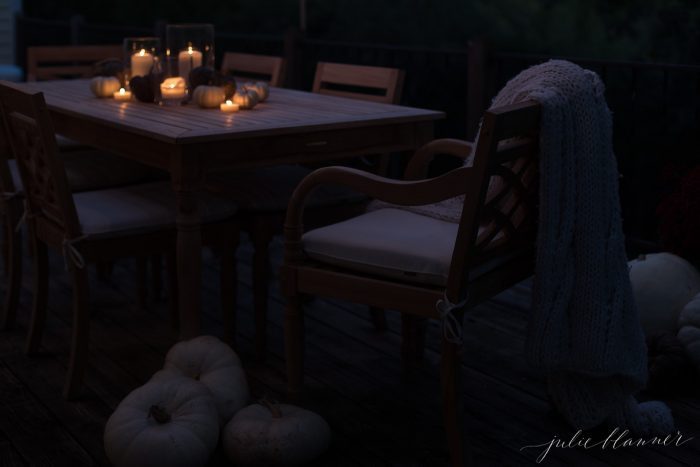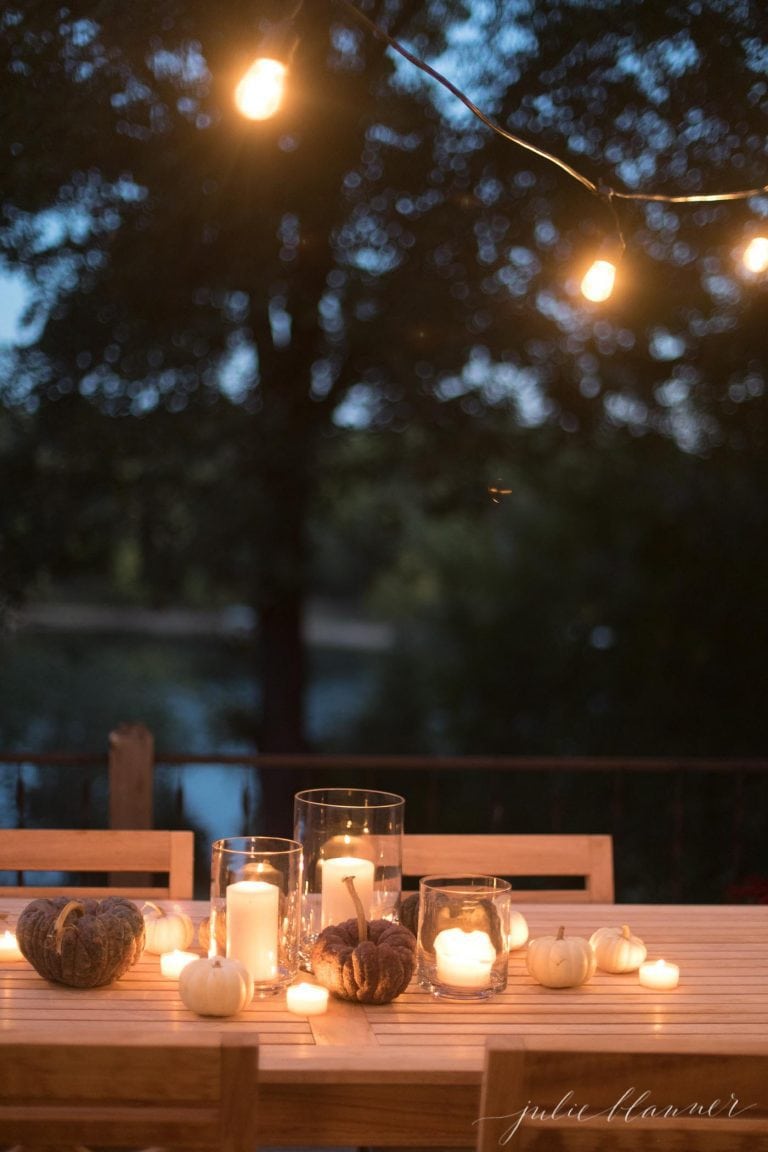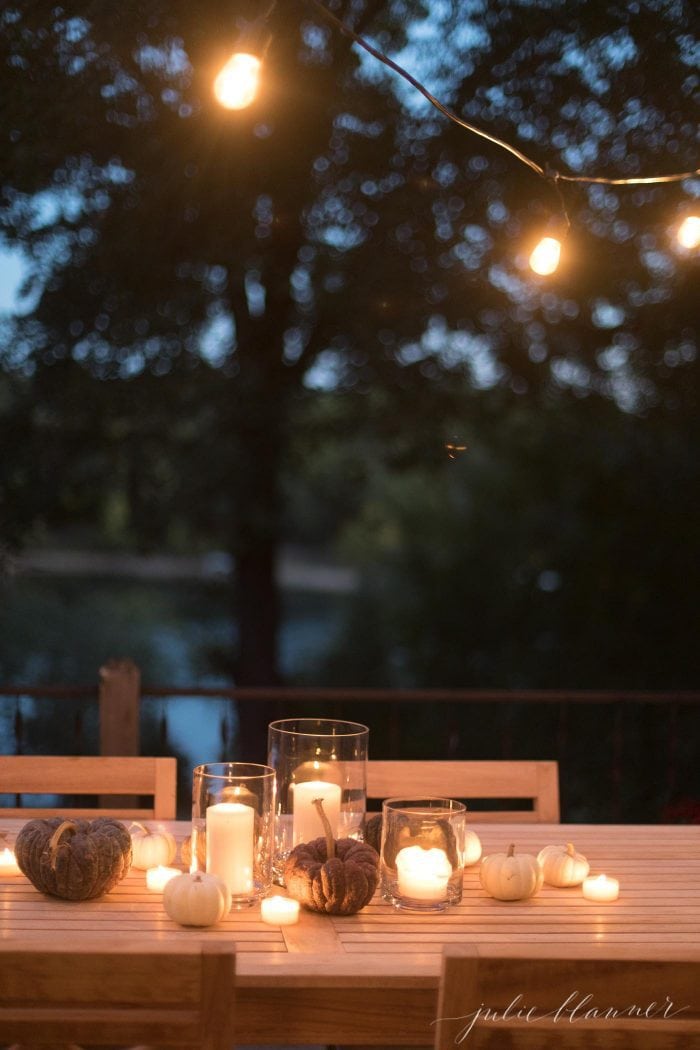 How do you celebrate #FreschettaFriday pizza night?