DIY Dried Corn Centerpiece
Last weekend, we went to the pumpkin patch. I picked up a couple of bunches of dried corn, not sure yet what I would do with them – I had so many ideas. I needed a centerpiece for our coffee table ottoman and kitchen table, so I started there. I love incorporating natural elements, especially for fall. It's so rustic & beautiful. The dried corn centerpiece adds a pop of fall color to our home.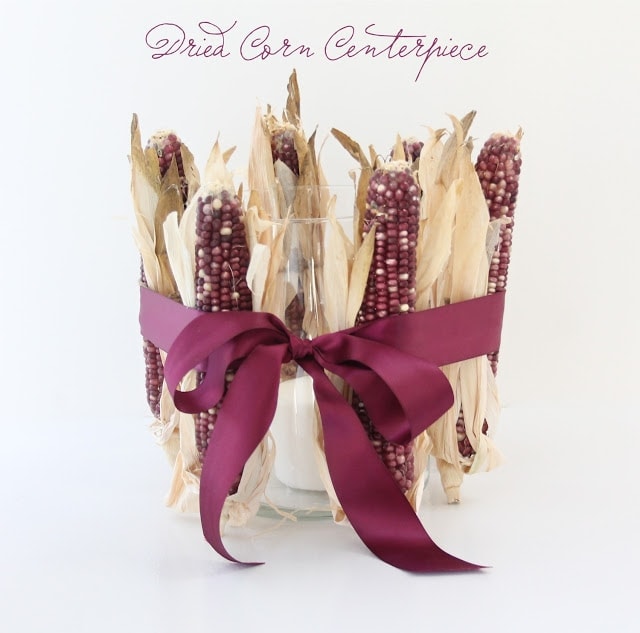 Choose a cylinder vase and dried corn. Other supplies: hot glue gun, scissors, twine/string, ribbon.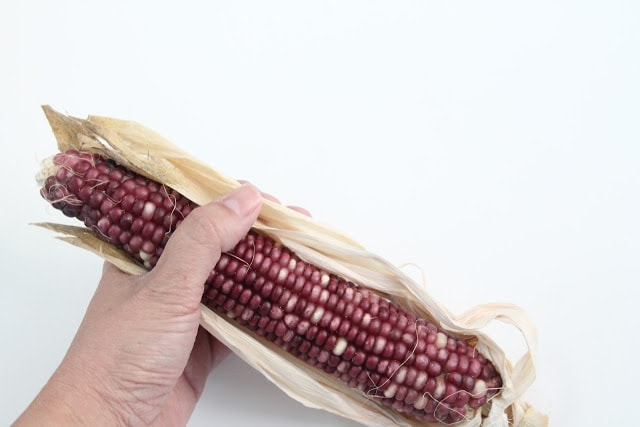 Pull shucks to the back of corn.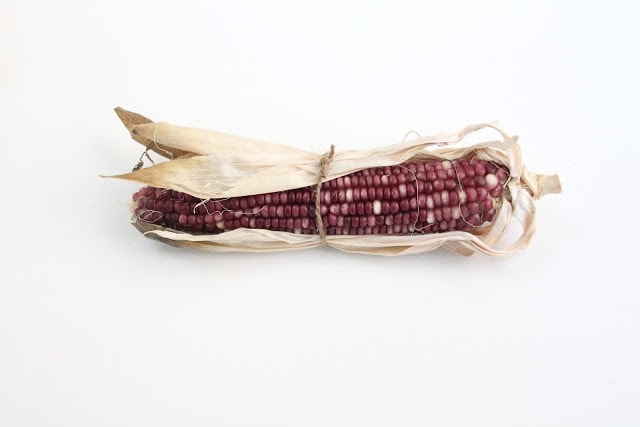 Secure them by tying with twine.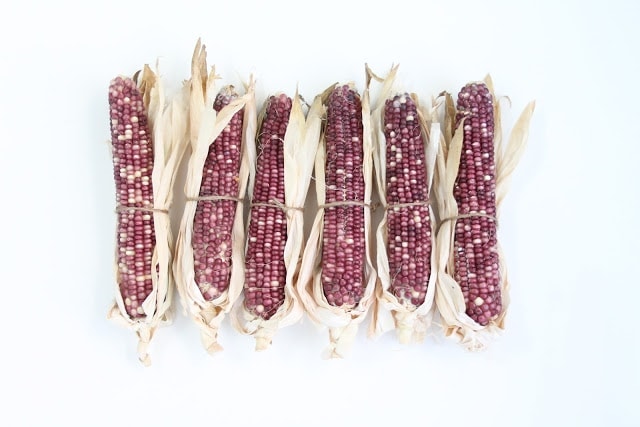 Isn't that a pretty little line up? Put a stripe of hot glue on the back of corn and adhere to your cylinder vase. Hold for a few seconds and continue with each. Secure by tying a piece of twine tightly around the corn to the vase. Add your ribbon if desired!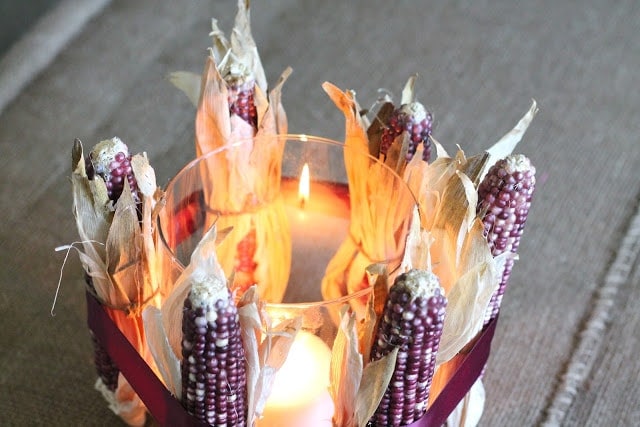 Time: 20 minutes
Cost: $6 + vase {I had one on hand, but it was originally purchased for just $4.50.}
Click here to PIN it for later: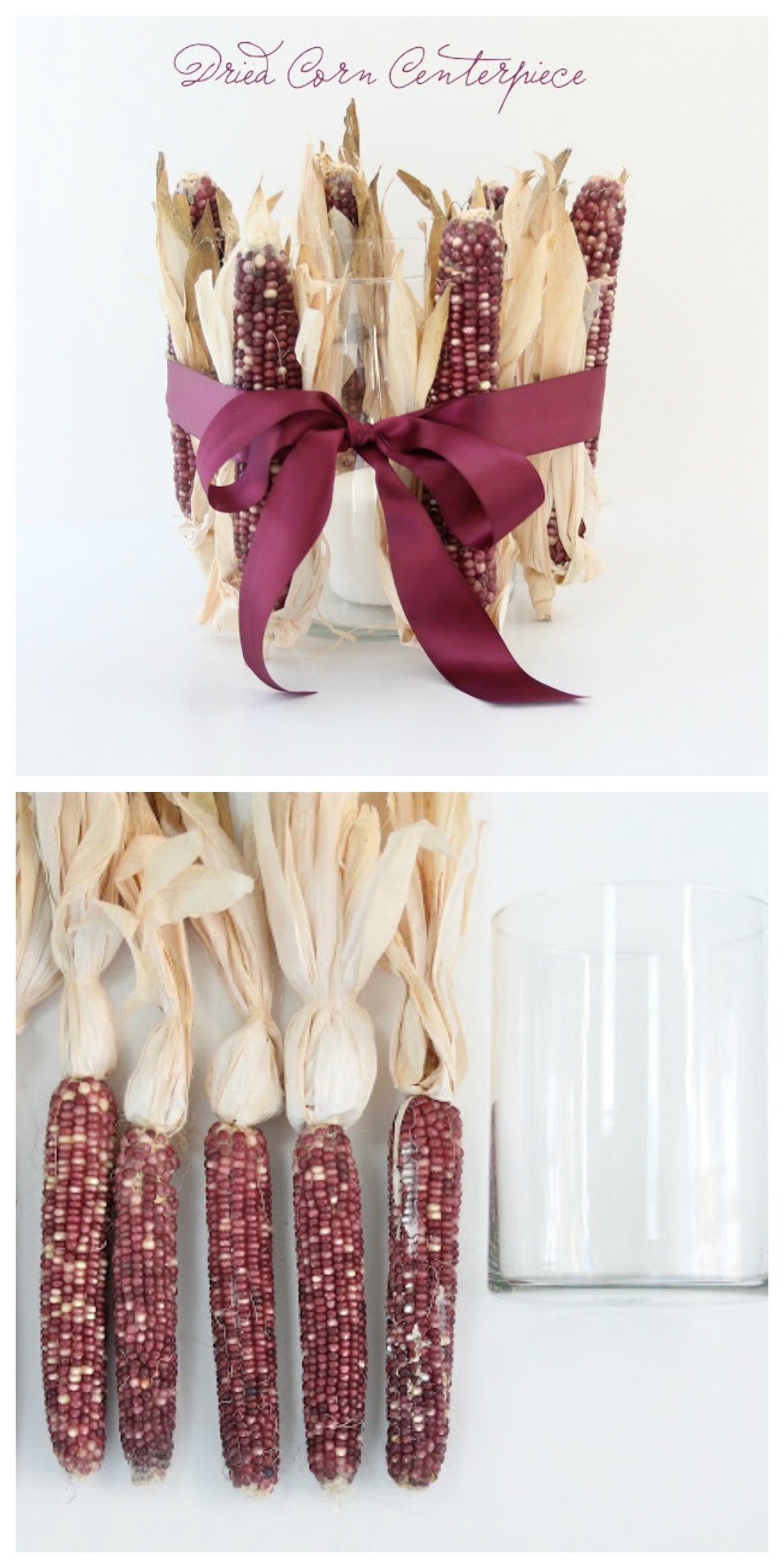 Julie