These amazing Thanksgiving Cocktails are sure to liven up your Thanksgiving gathering this year!
Easy fall cocktails like these are the best way to kick off your turkey day gathering. Make a memorable cocktail everyone will love with one of these 13 Thanksgiving drinks!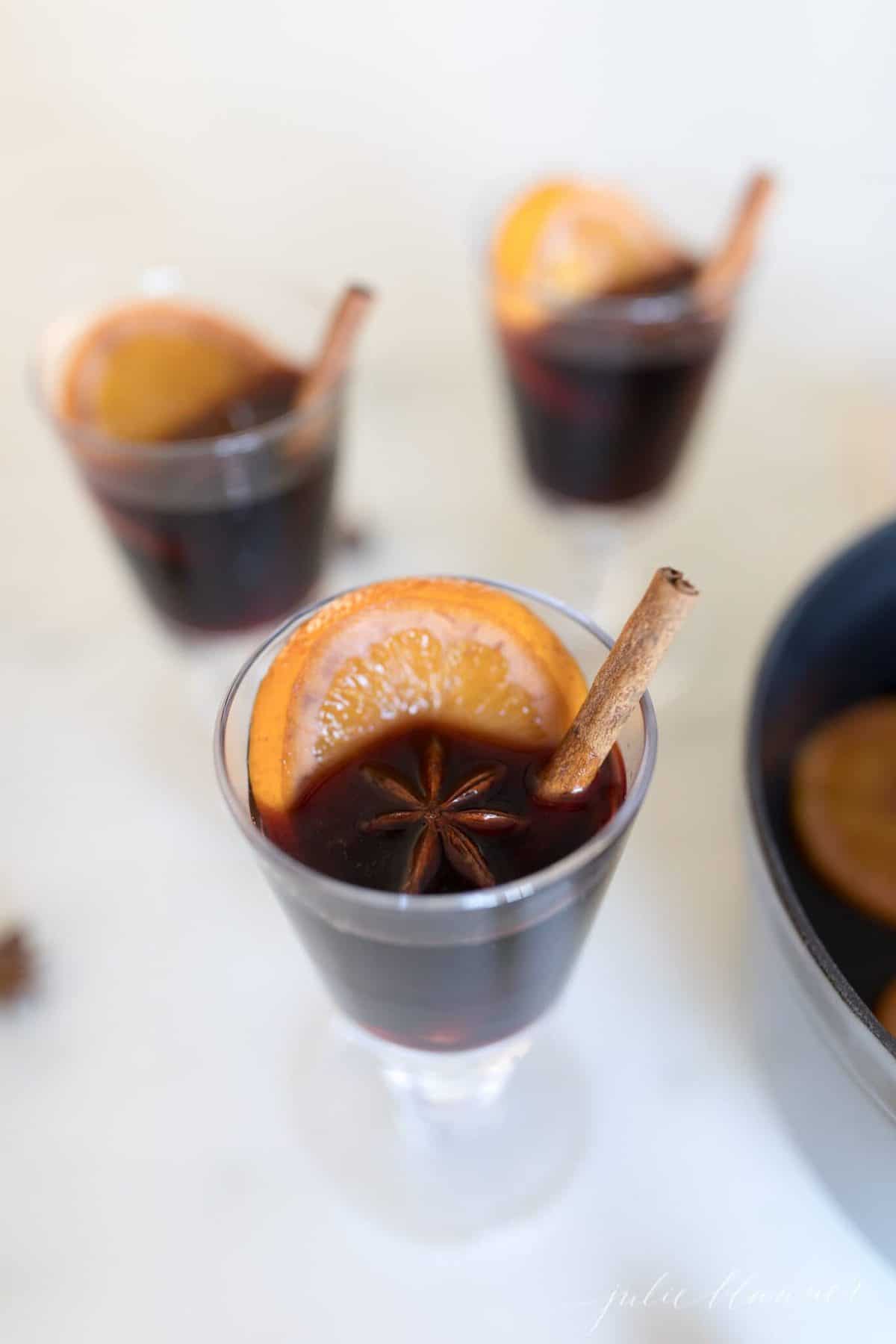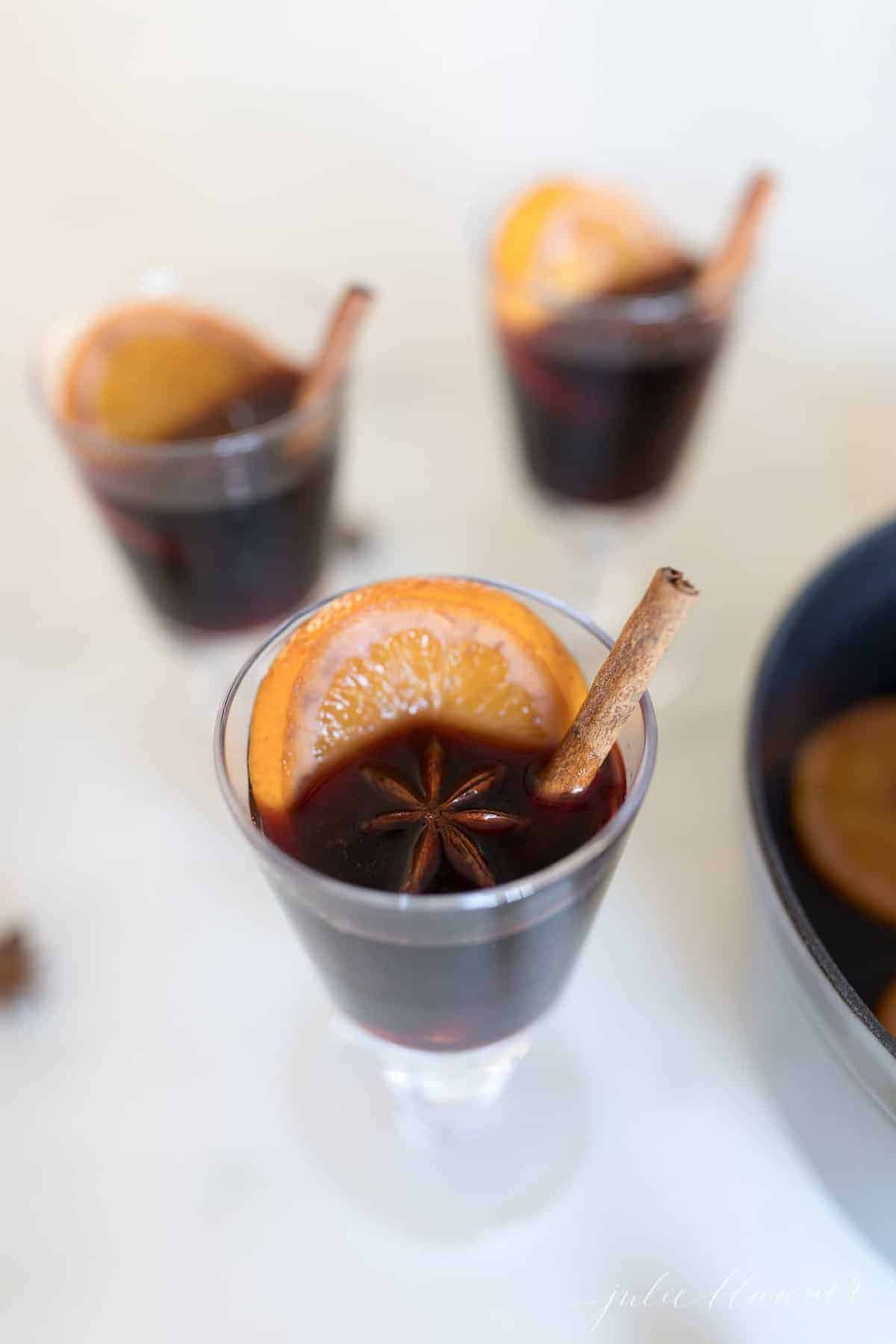 Things may look at little different this year, but whether you're hosting a Virtual Thanksgiving, Friendsgiving or traditional Thanksgiving, these libations with add warmth and fun!
From single servings to punch for a crew, I have Thanksgiving Cocktails for you! Bourbon, rum, tequila, sangria, the list goes on and on!
I have long loved cocktails and I love trying new things. I'm always thrilled to experiment, photograph and then share with you. No matter how you're celebrating this year, I know you'll find a Thanksgiving drink your family loves!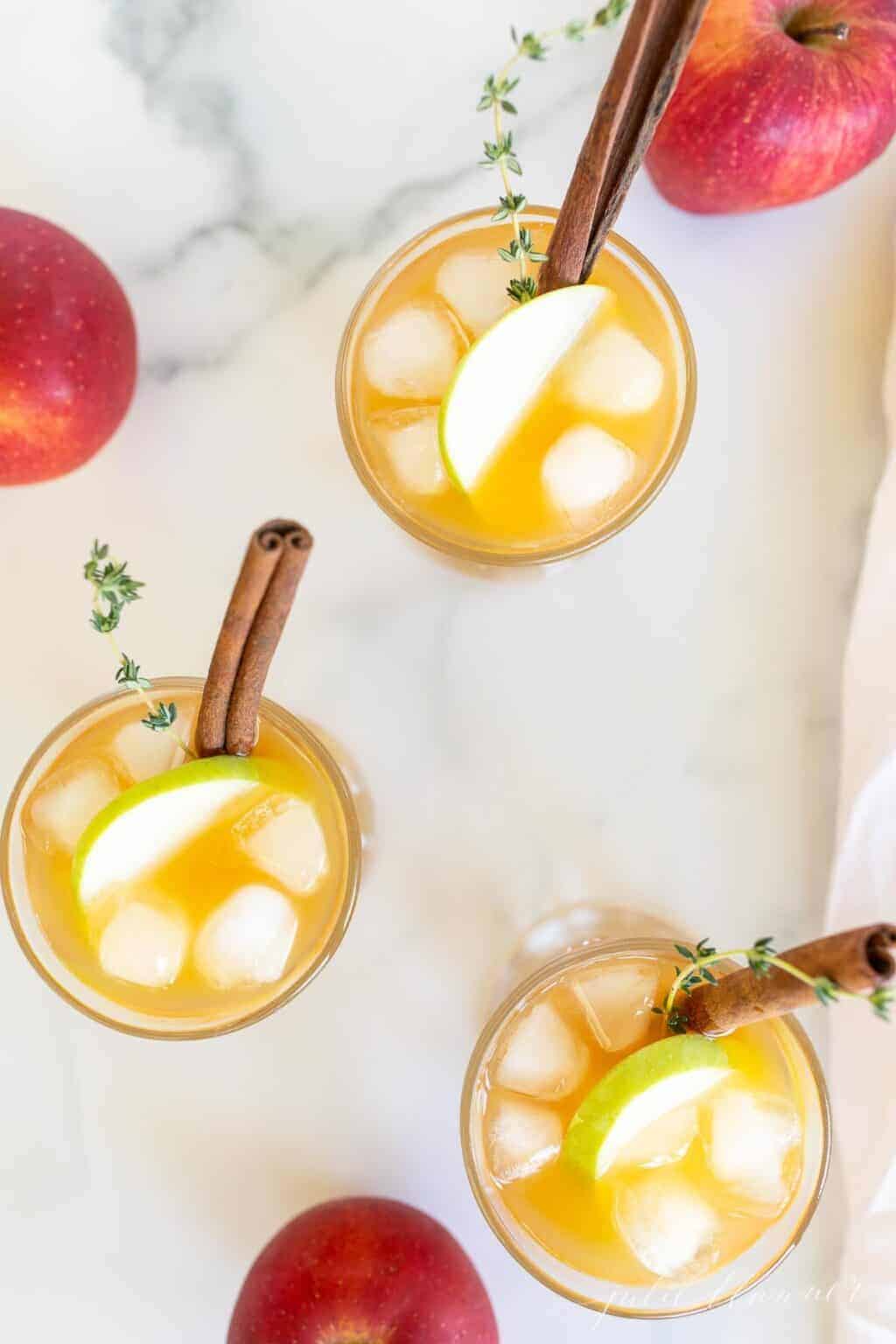 Love a seasonal cocktail as much as we do? Don't skip my FREE Christmas Cocktail round-up, filled with classics and fresh new favorites!
What alcohol goes with Thanksgiving?
You can choose a variety of alcohol to go alongside your Thanksgiving turkey! Wines (both red and white) are always appropriate, beer can be paired beautifully with poultry, and a Thanksgiving cocktail is always perfect.
The Best Thanksgiving Cocktail Recipes
A Cinnamon Toast is the ultimate fall cocktail that will warm you up on even the chilliest of evenings.
It's the perfect blend of Cinnamon Schnapps (a Cinnamon Liquor) and apple cider, garnished with an apple slice and cinnamon sticks!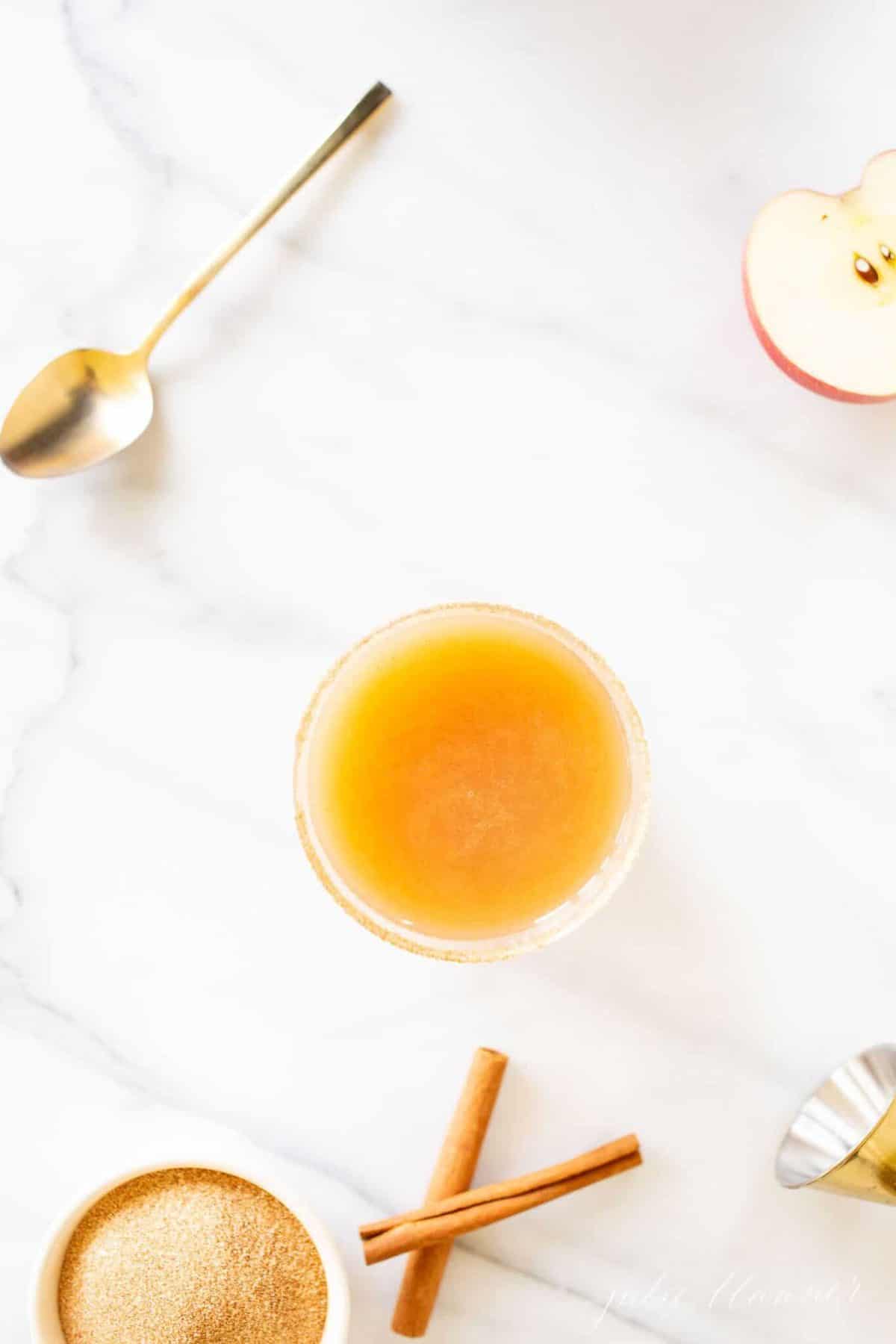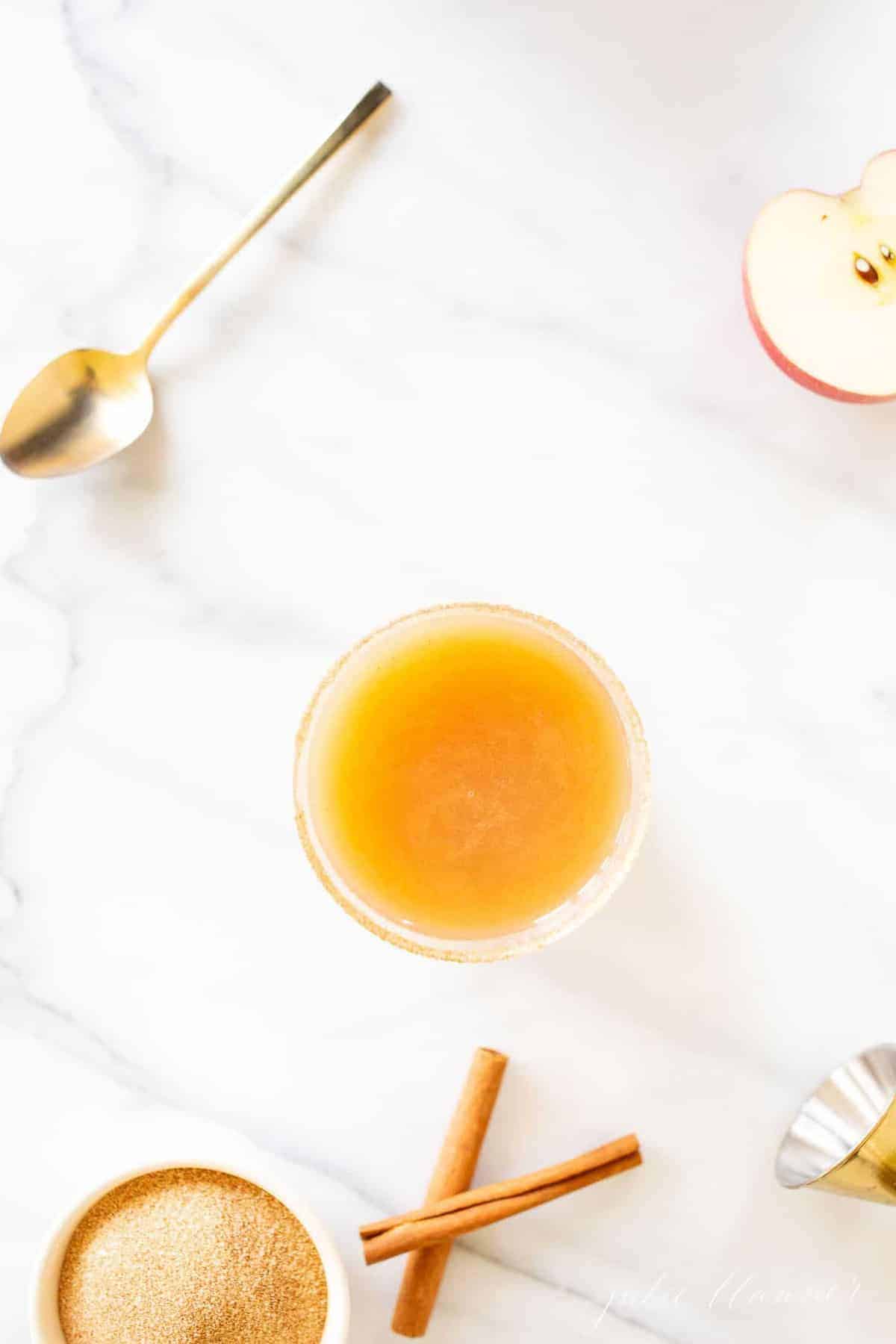 Apple Cider Cocktail is grown up cider with a fun fall twist! Serve it warm or on the rocks – it's completely up to you!
Apple Cider with spiced rum makes the perfect party drink. It can easily be prepared in advance to serve as an easy Thanksgiving cocktail.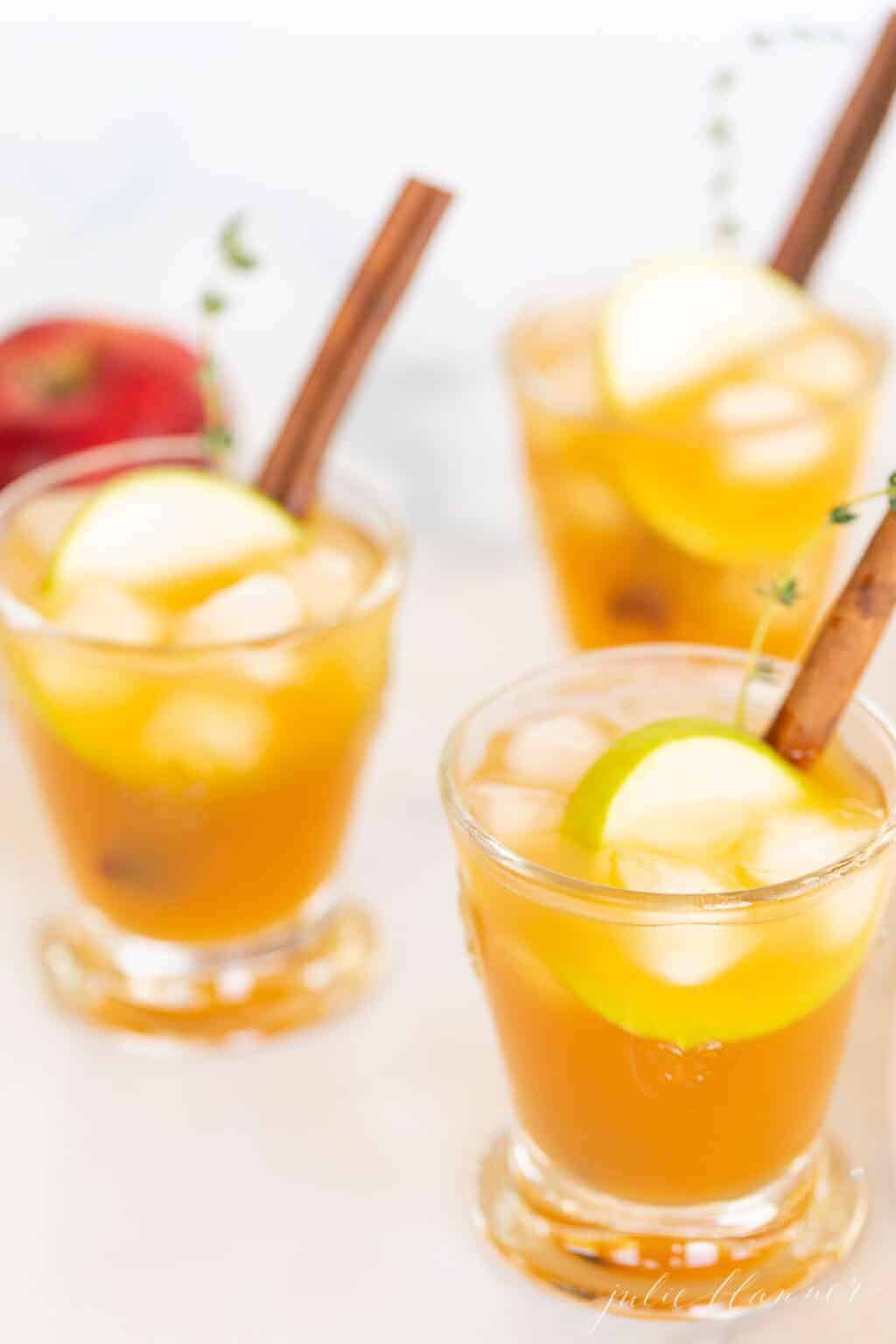 Serve homemade pear cider with your favorite liqueur – rum, bourbon, brandy or tequila! You can serve it warm or chilled for a memorable fall drink.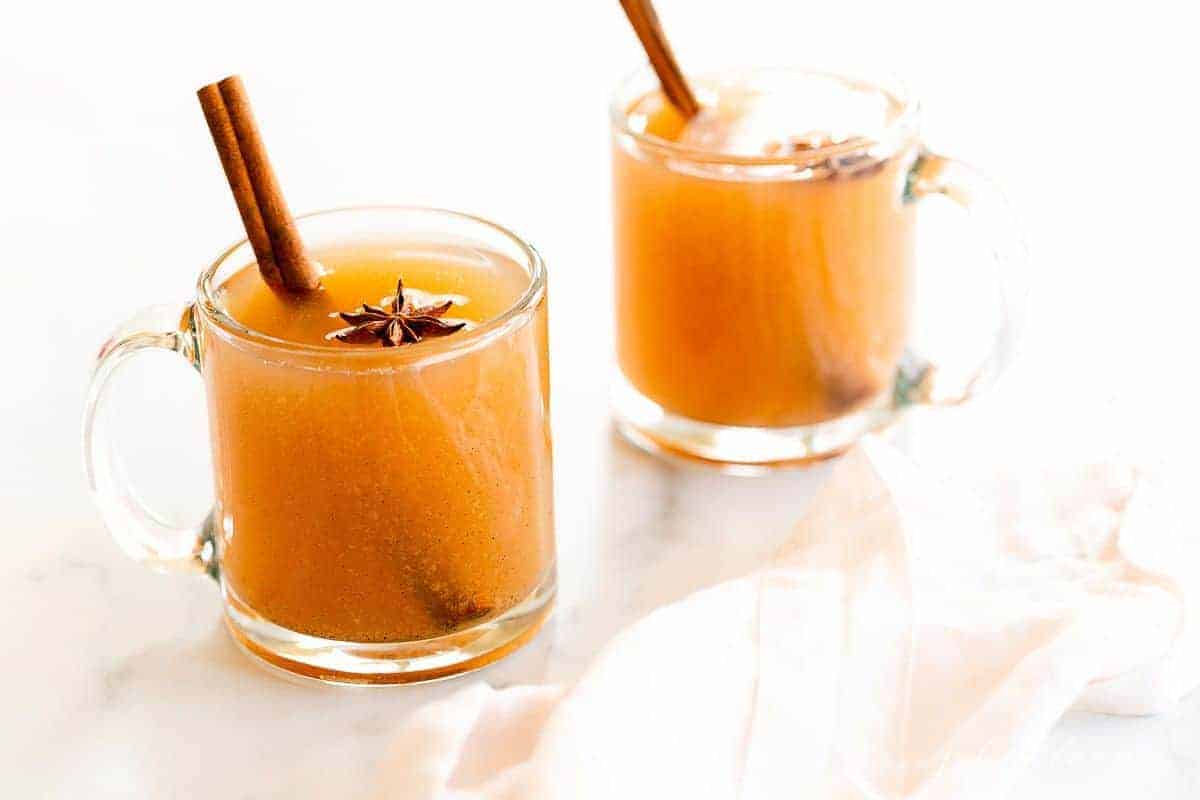 Mulled Wine is wine that simmers with Mulling Spices filling your home with an amazing aroma while adding a hint of warm spice.
It's quick and easy to make a large batch which is a good thing because it's a crowd pleaser!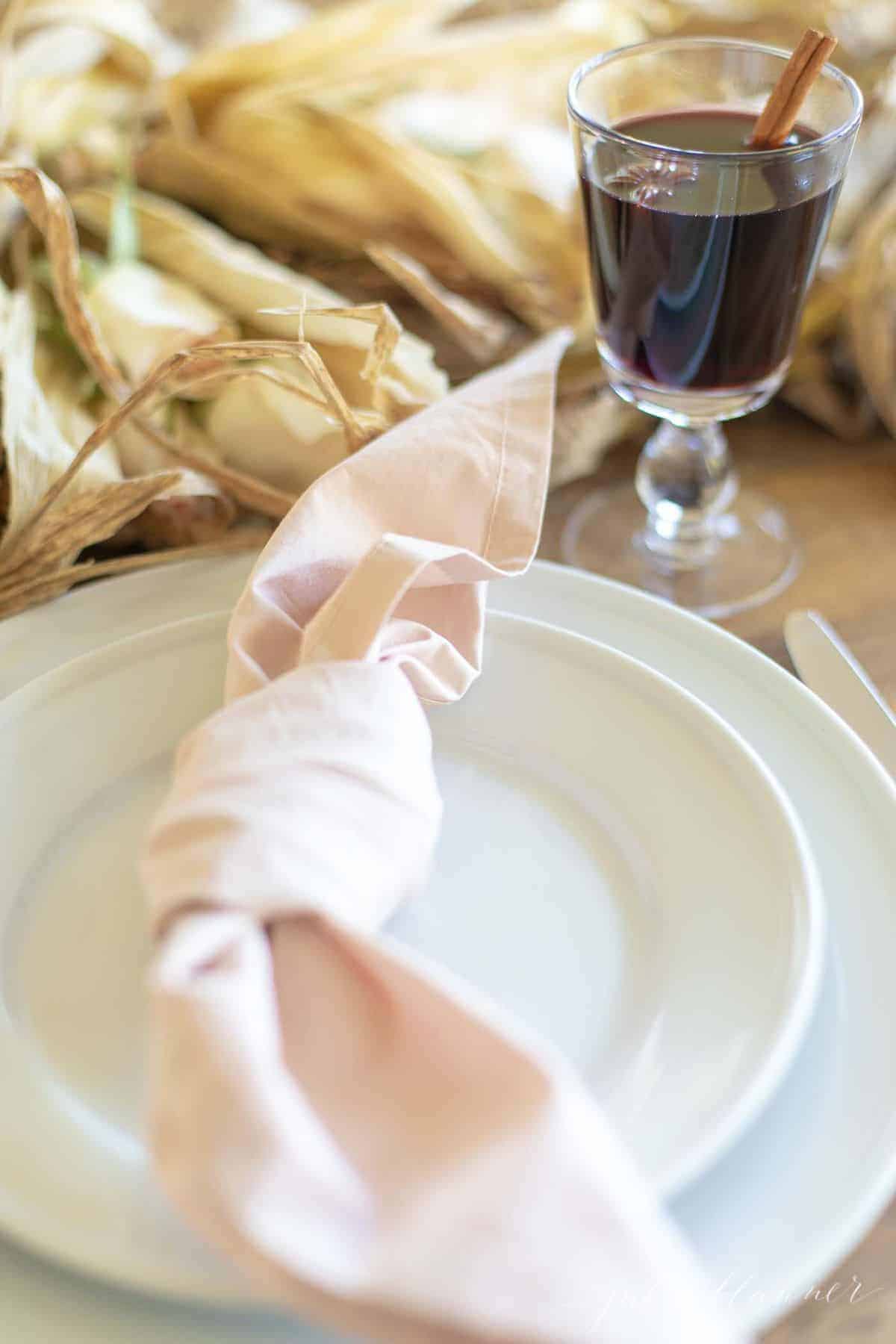 Add some fall flavor to your life with an Apple Cider Margarita! It's an easy four ingredient fall cocktail you can mix up in minutes for one or a pitcher for a crowd.
You'll get the deliciously fragrant warmth of apple cider, shaken with tequila, lime and simple syrup. This combination turns a classic margarita into your favorite fall sip!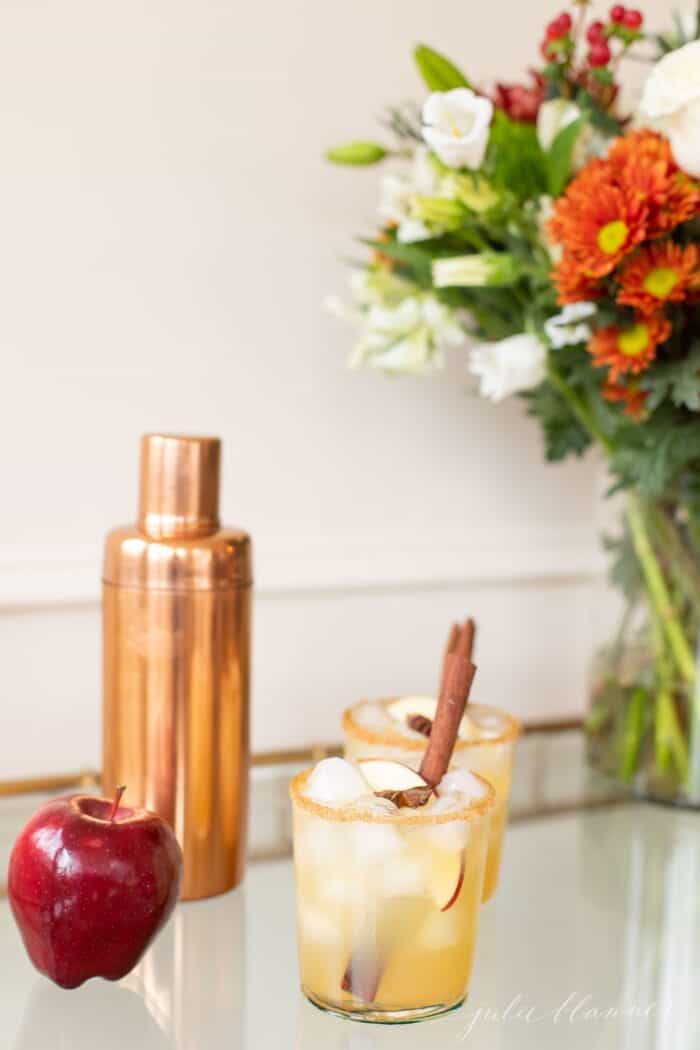 An Apple Cider Bourbon Slush is a grown up slushy that's easy to sip! Even my mom who would rarely drink would gravitate to this Thanksgiving cocktail! It's incredibly easy to make, too!
This Spiked Apple Cider with bourbon is an easy Thanksgiving cocktail recipe that will warm your spirits. It is the perfect hot apple cider cocktail for chilly nights and fall and winter festivities!
Learn how to make this easy-to-sip spiked cider recipe with a few simple tips and tricks along the way!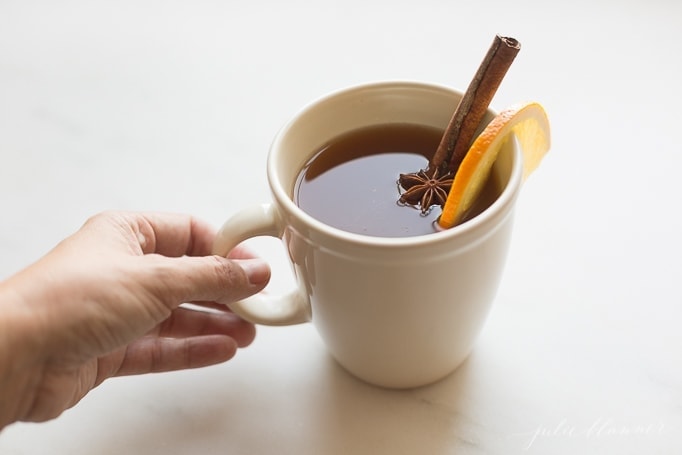 Warm up this fall with a Thanksgiving cocktail you'll never forget! An Old Fashioned made with apple butter is full of apple cinnamon flavor you're going to love.
It's easy to make and easy to sip!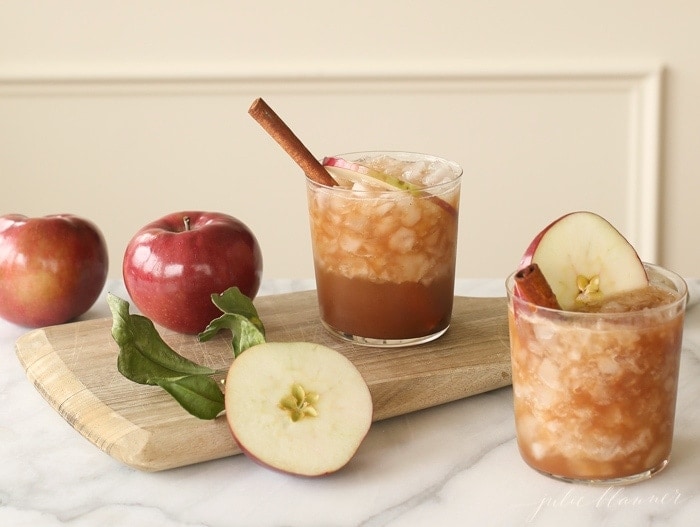 An Oatmeal Cookie cocktail is a delicious drink that tastes just like its namesake.
The Oatmeal cookie shot, a favorite of mine because of the delicious and distinct flavor, can be made to serve one or many with my easily adaptable recipe.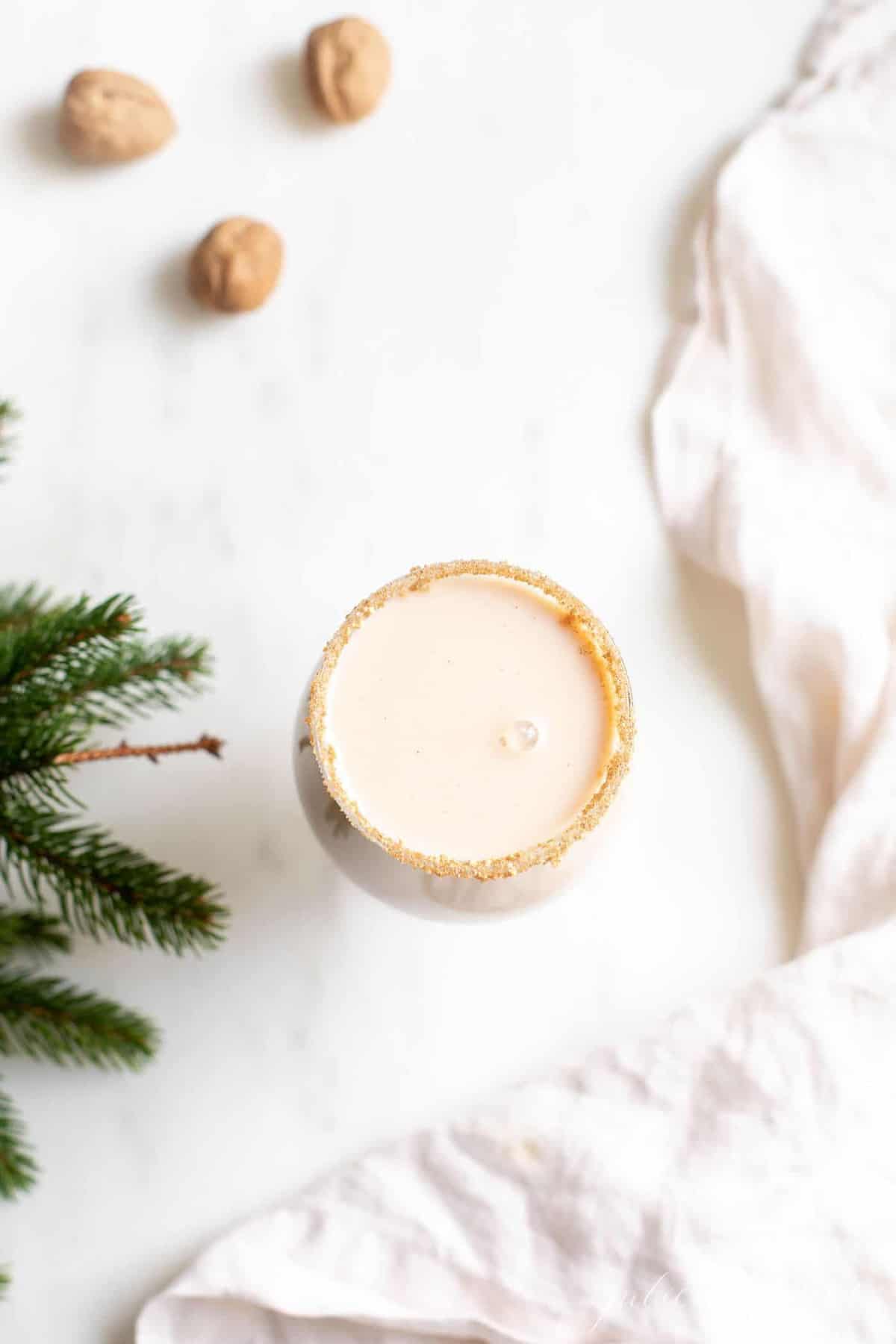 This Spanish Sangria is the ultimate Thanksgiving cocktail indulgence. Sangria punch serves beautifully for parties, and it's easy to create a non alcoholic sangria too!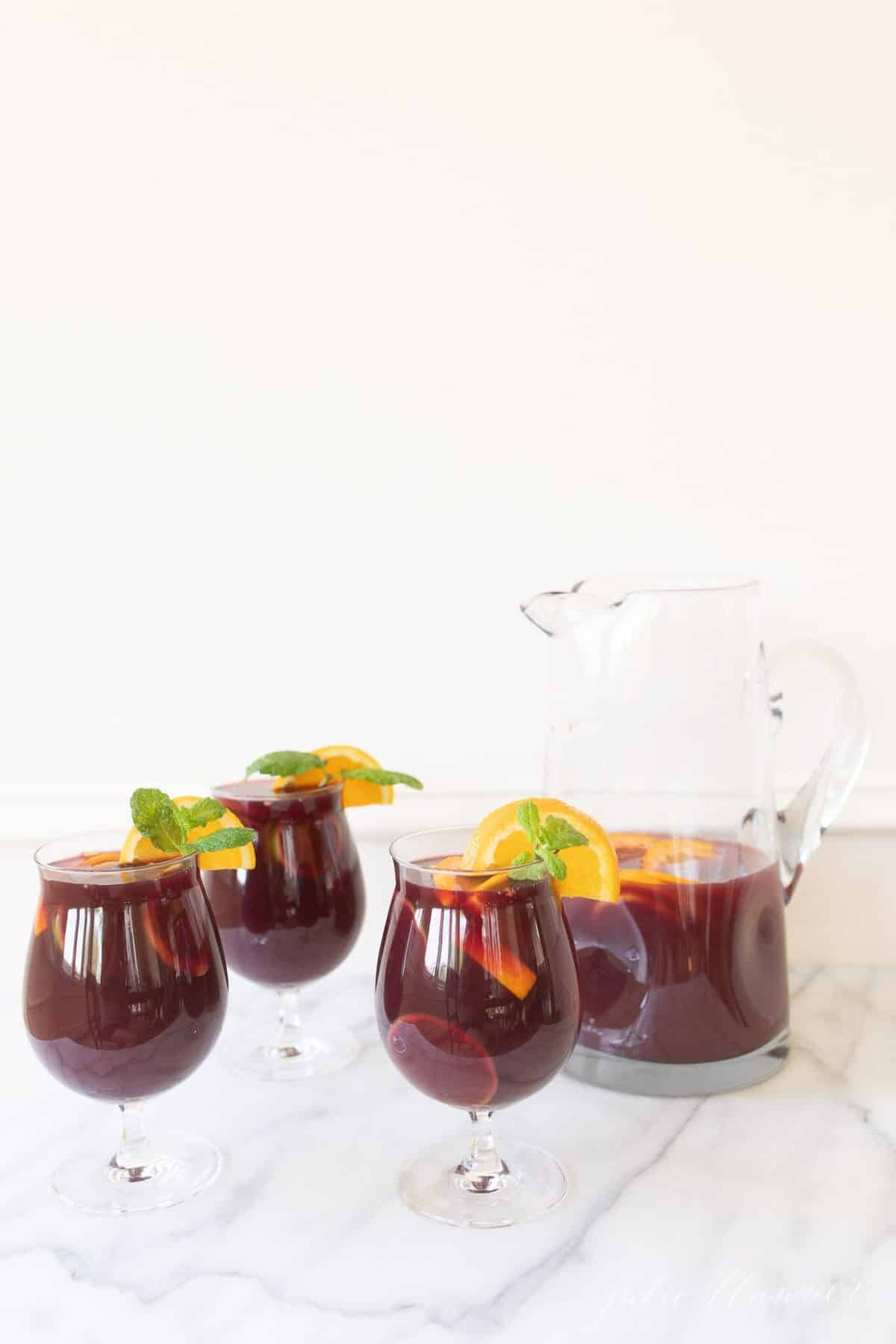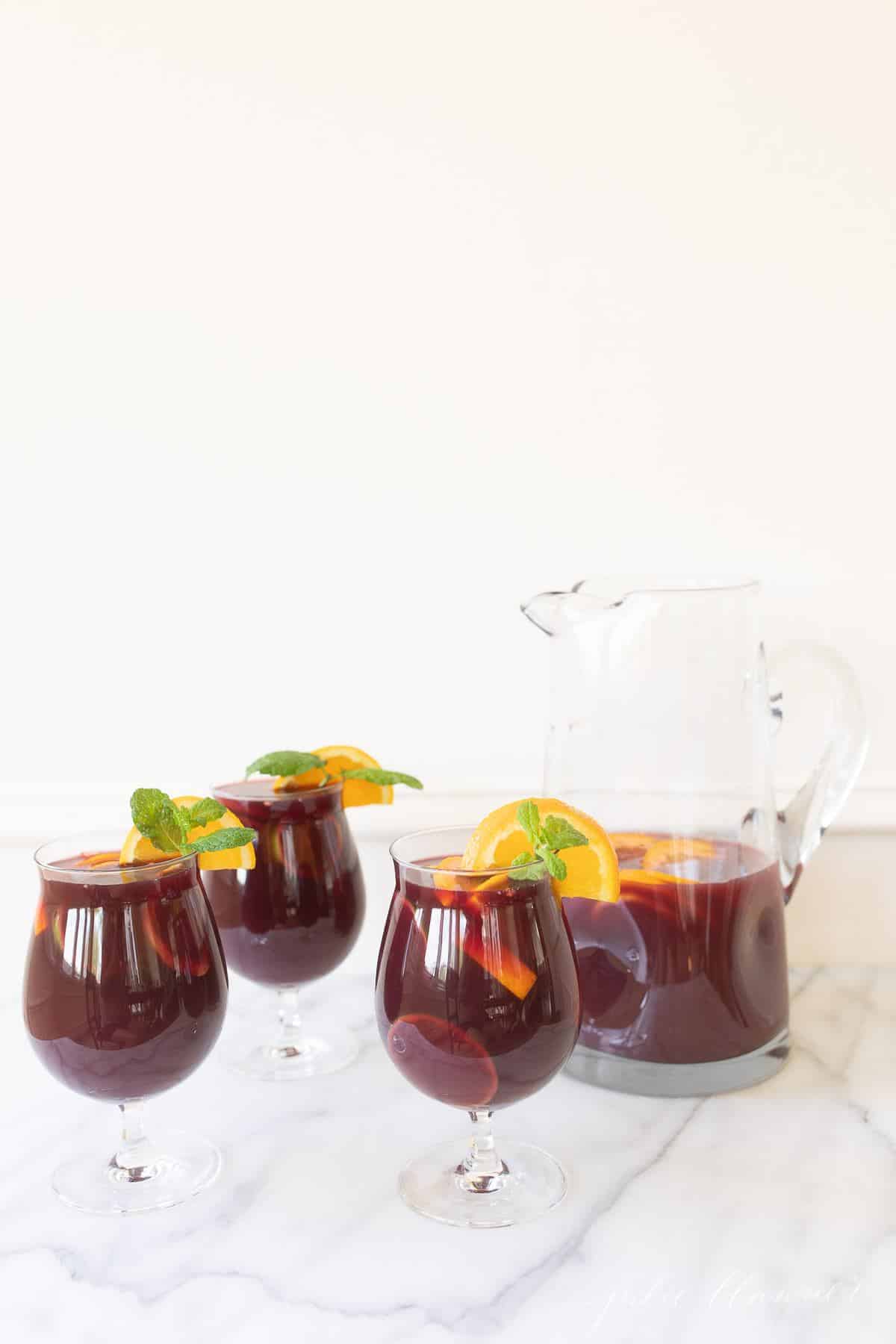 This Apple Cider Sangria recipe is the chilly weather cocktail you need in your life… it's the perfect combination of sweet cider, zesty ginger, and warm spices.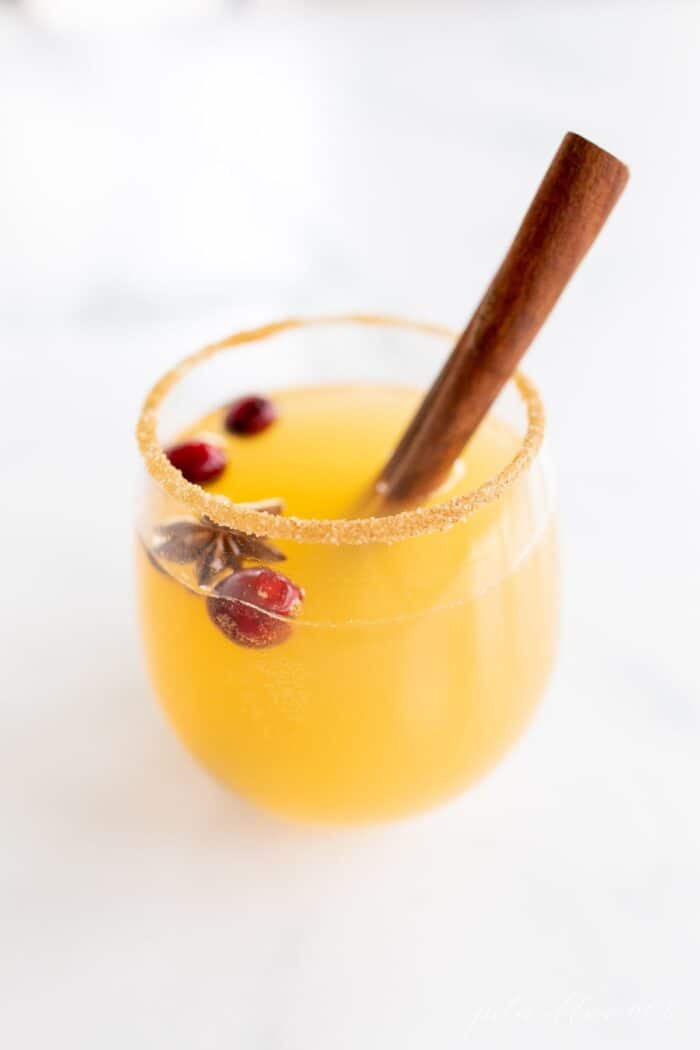 Non-Alcoholic Thanksgiving Drinks
An easy Non Alcoholic Mulled Wine recipe for the holidays is enjoyable for people of all ages. This alcohol free mulled wine recipe is created with sweet grape juice, fruit and spices that simmer into a hot Thanksgiving drink that warms you from the inside out.
It's a four ingredient mocktail you'll want to make time and time again throughout the holiday season.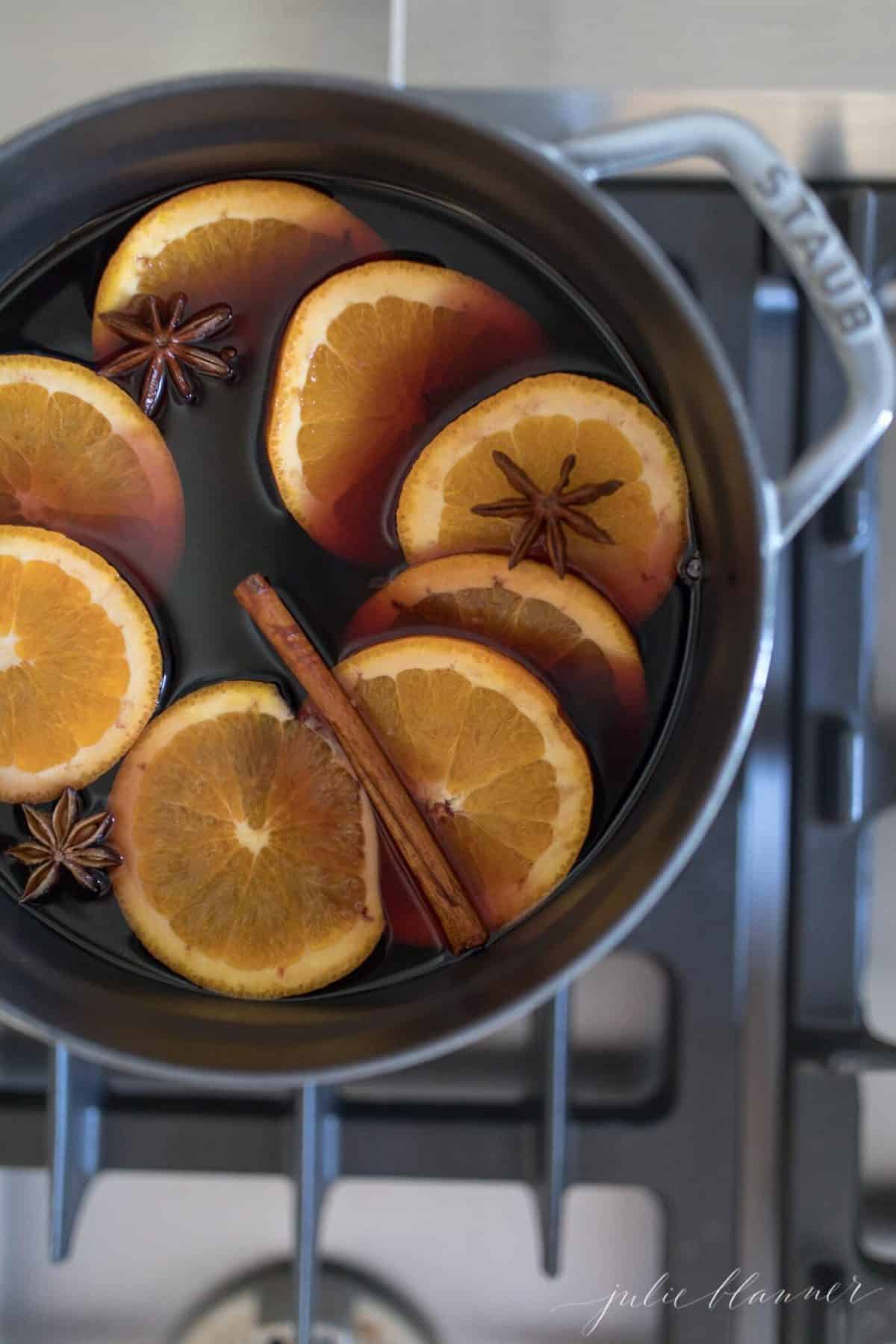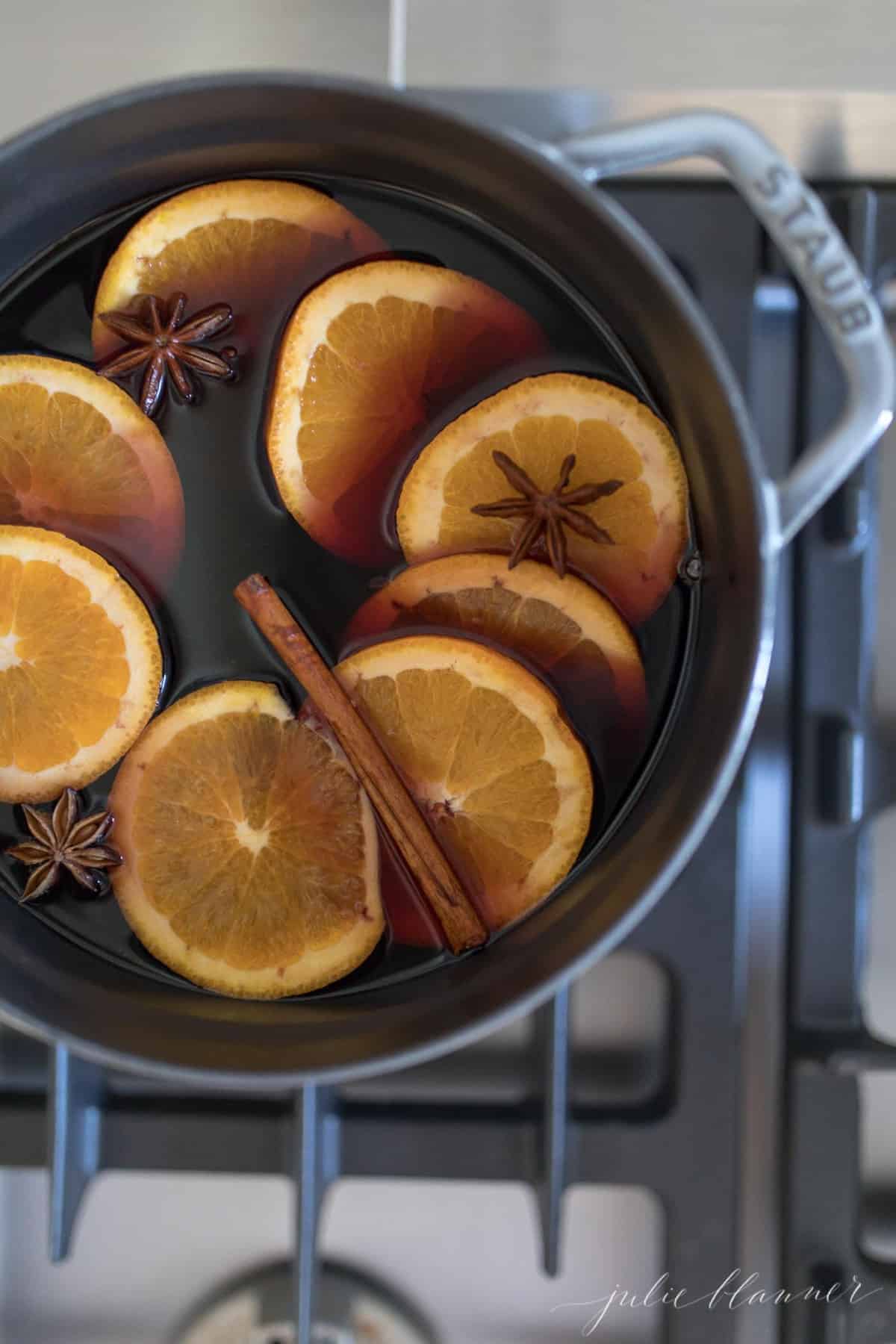 An iconic fall drink, homemade apple cider is the coziest gift of this brief season. Warm, perfectly spiced, fragrant and utterly delicious, making a batch of this apple cider recipe will be the best way to celebrate all things autumn!
This delicious Homemade Hot Chocolate recipe is so easy to make! Get the secret that makes this Homemade Hot Chocolate so rich and creamy!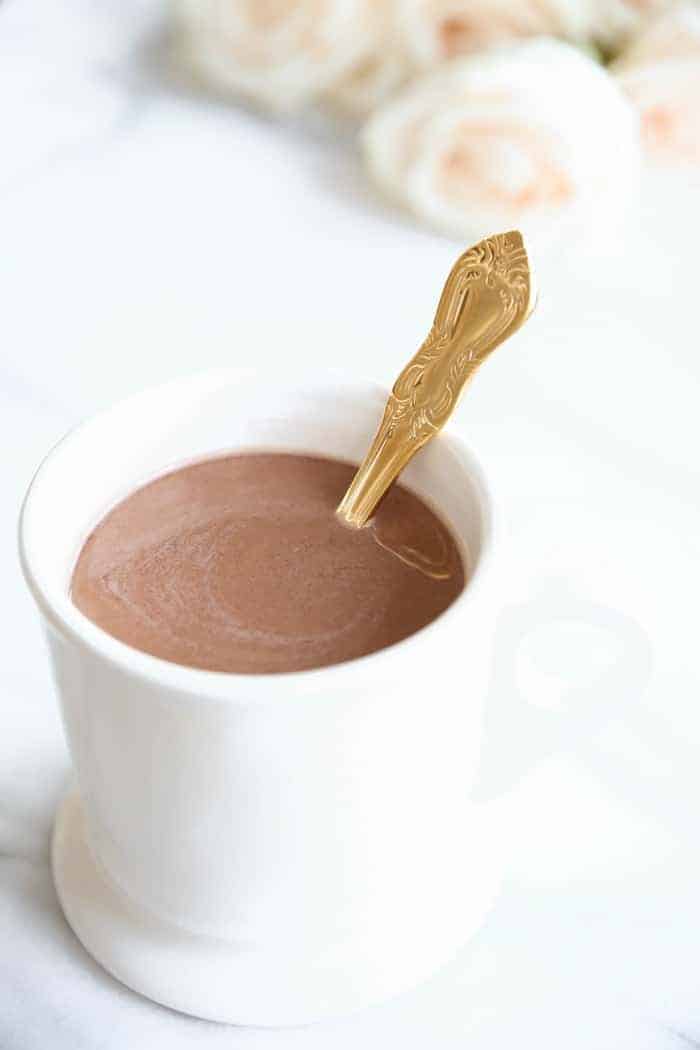 Pear cider is the fragrant, sweet fall companion to the ever-classic apple cider. This (non-alcoholic) homemade pear cider recipe is aromatic, cozy and brimming with delicious fall flavor!
This pear cider is the perfect Thanksgiving drink that everyone can enjoy!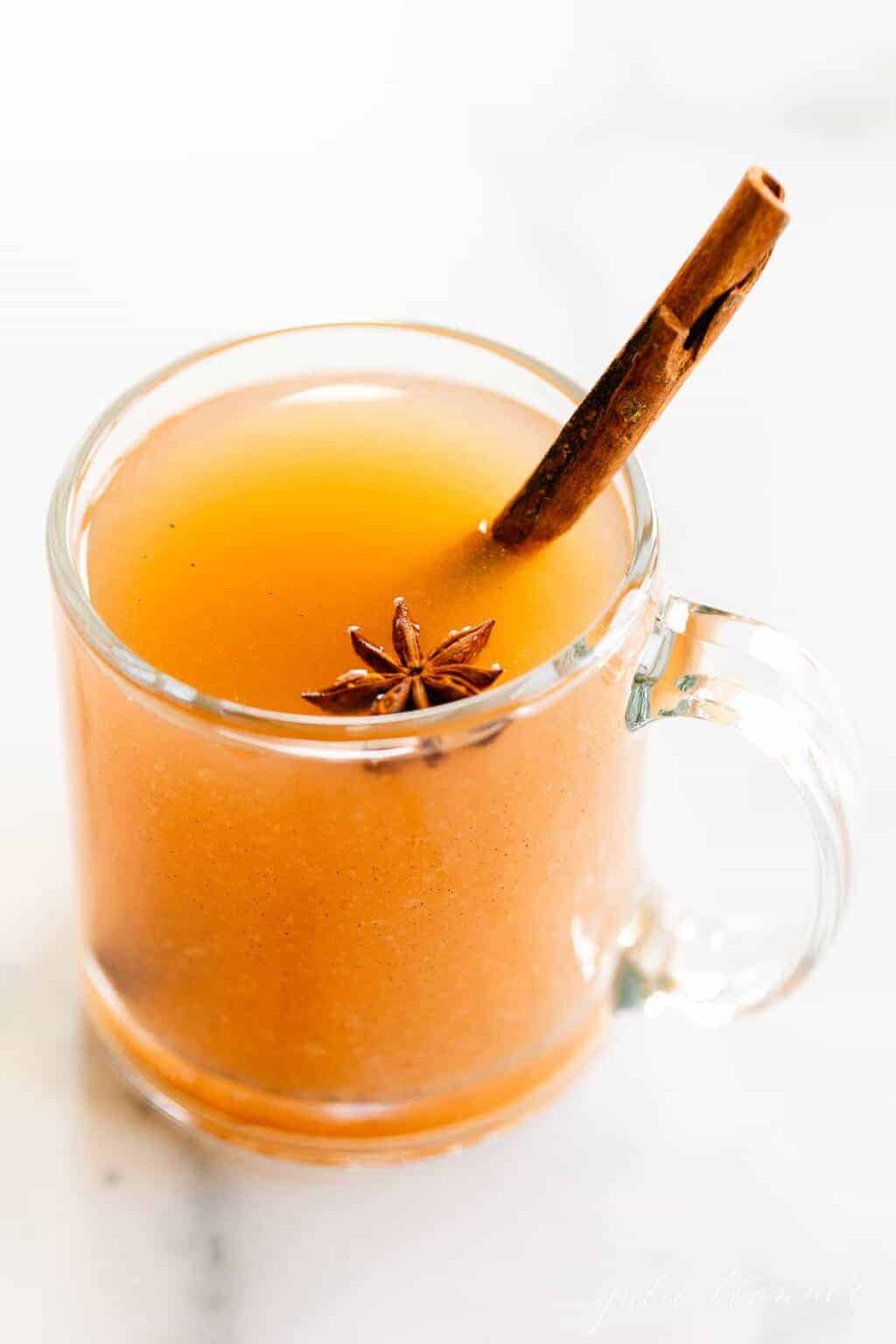 Cheers! I hope these Thanksgiving cocktails add warmth and fun to your festivities!
Join the club! You can find daily updates on Pinterest, Instagram, Facebook and see my latest YouTube videos here!