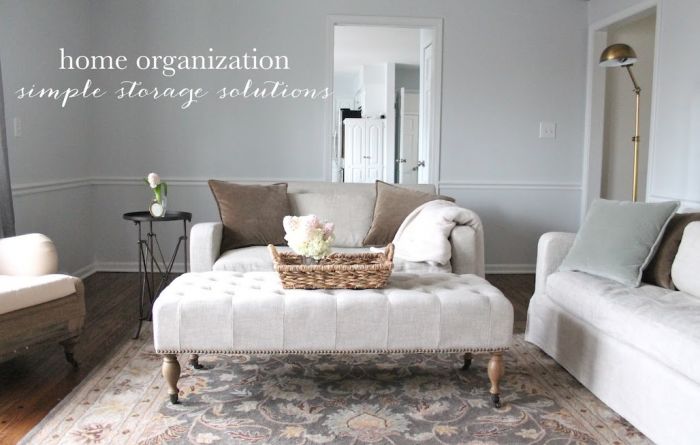 First of all, our home is anything but perfect, just ask anyone who stops by. It's often chaotic, filled with three little girls, my husband Chris, our dog Dusty, my random projects and myself. I am frequently asked "how do you stay organized?" Well, in so many ways. I have shared about it from room to room, but thought I'd share it all here today. And, let's be honest, it didn't hurt to be pregnant twice in the last two years either! Here are my home organization tips that can be done in a few minutes or a nap time.
Where to start? Mudroom? I need to take updated photos of this space to show you how it's used, but it varies from season to season, which is what makes it work so well. In the Spring/Summer, you'll find the baskets filled with baseball hats, sunscreen and bonnets. In Fall/Winter they're filled with hats & gloves. This serves as our main coat closet. Having a landing spot is SO important for me…it keeps the otherwise tossed aside items in an organized manner. The girls' shoes go in the basket below the bench. This room is also our laundry room, so there is a corner hamper and on a hidden hook in the mudroom side, a bag that holds our dry cleaning.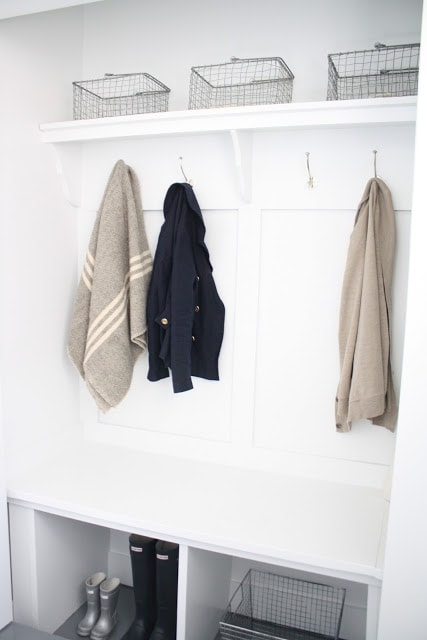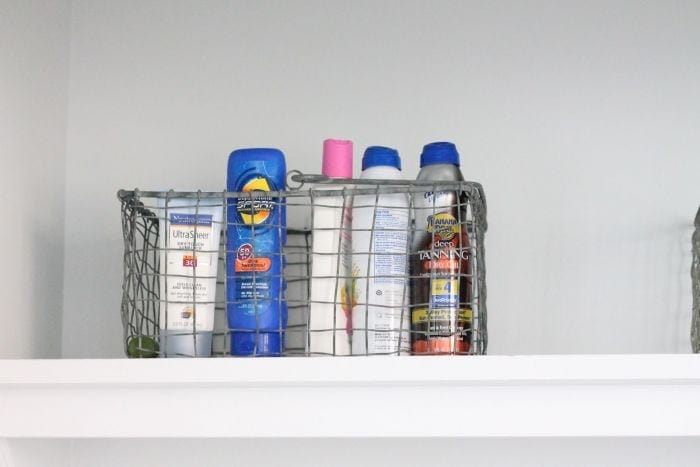 I've written several in-depth posts about kitchen organization that you'll want to read. I have lots of simple storage solutions.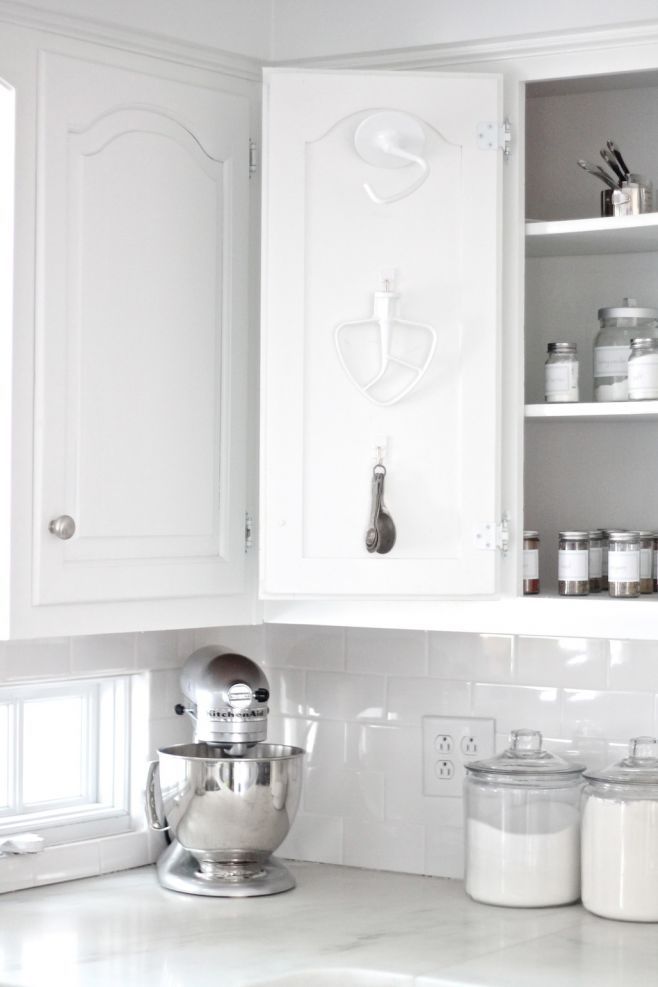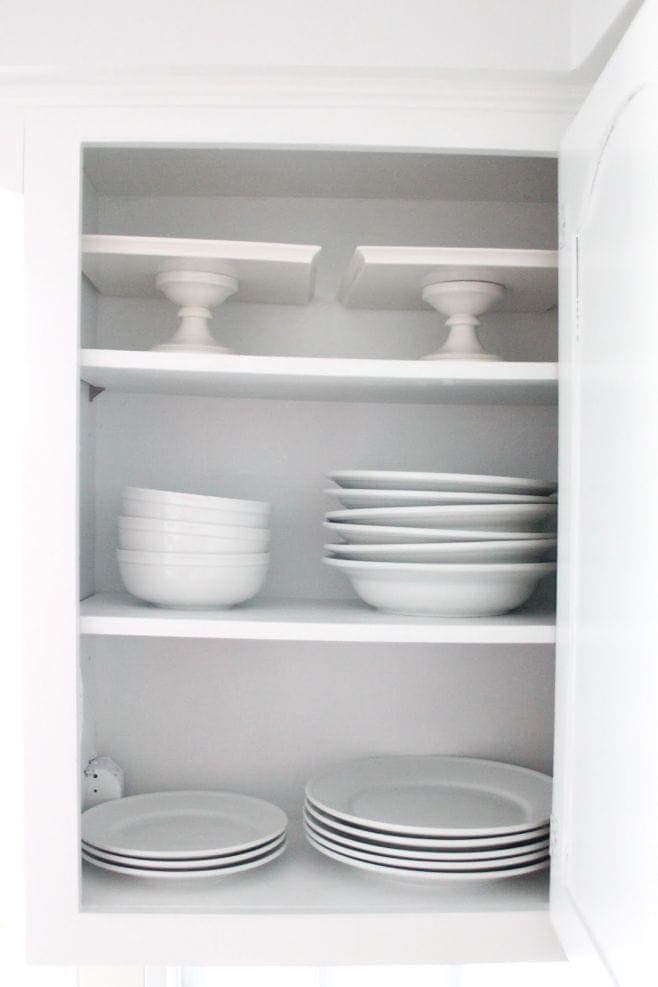 In our living room, the built in bookcases hold puzzles, games, and dvd's on one side and additional entertaining storage on the other. An oversized wicker basket keeps picking up toys simple for the girls and a basket on the coffee table/ottoman holds magazines.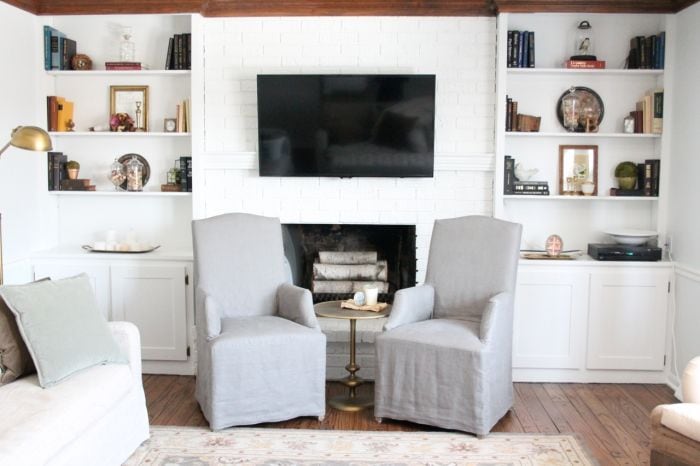 Adalyn likes to call the hearth room "the library" because the coffee table hosts the majority of her books. The end table is near the mudroom, so we use it to hold things like Isla's blankets, car/stroller toys, etc.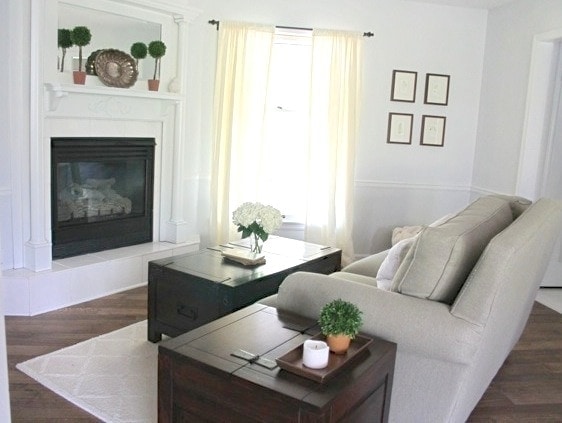 A family heirloom dresser holds our linen napkins, table cloths, candles, place card holders and other entertaining essentials. It also contains our favorite games like Rummikub, dominos, and Catchphrase for easy access after dinner.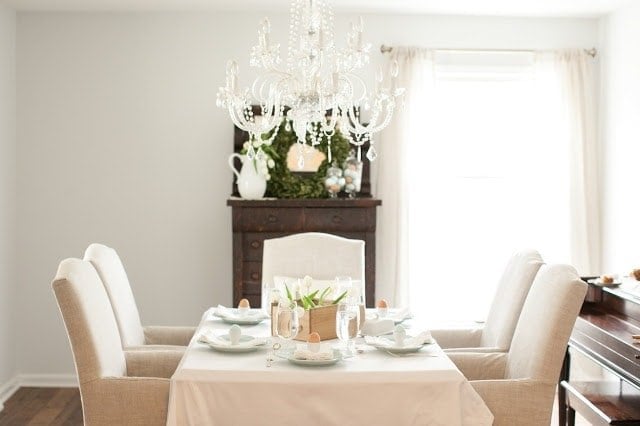 There's also a small coat closet that holds our off season coats & jackets, vacuum, & broom. Upstairs, we're fortunate to have 2 hall closets. One is filled with a few tools, cleaning supplies & travel essentials.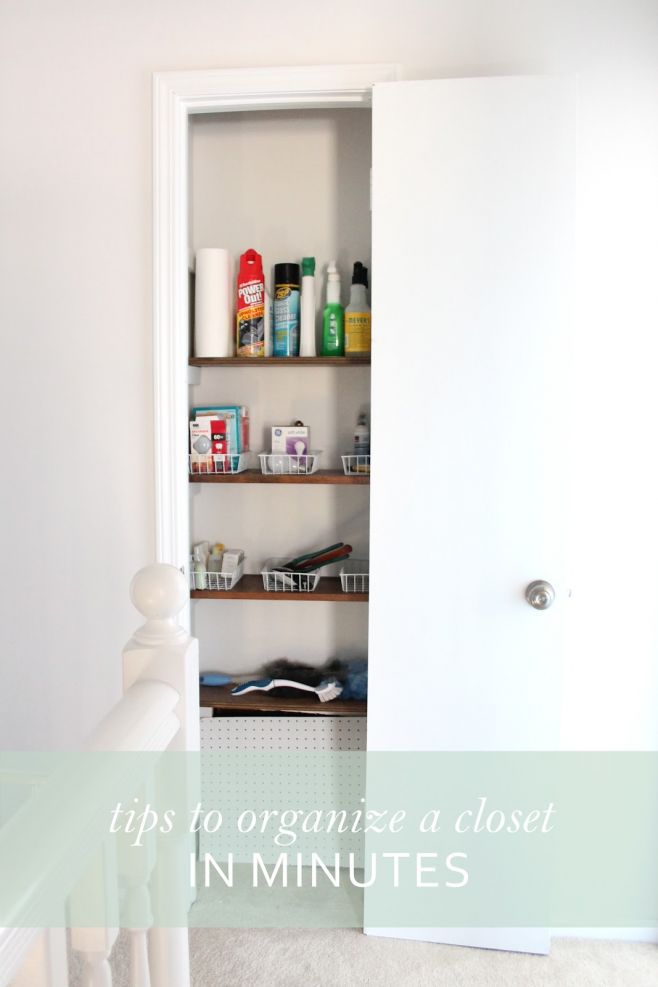 The other hall closet is used as our linen closet. Baskets help contain unsightly folds and loose items.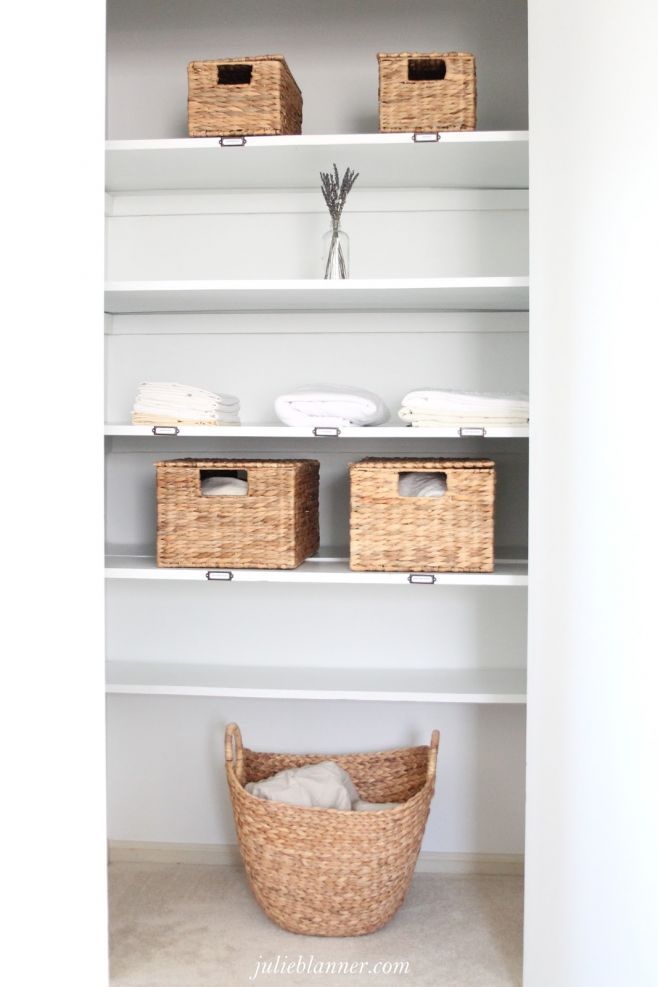 I've also created a dress up closet for Adalyn's room and include baskets in their rooms so that they can help clean up.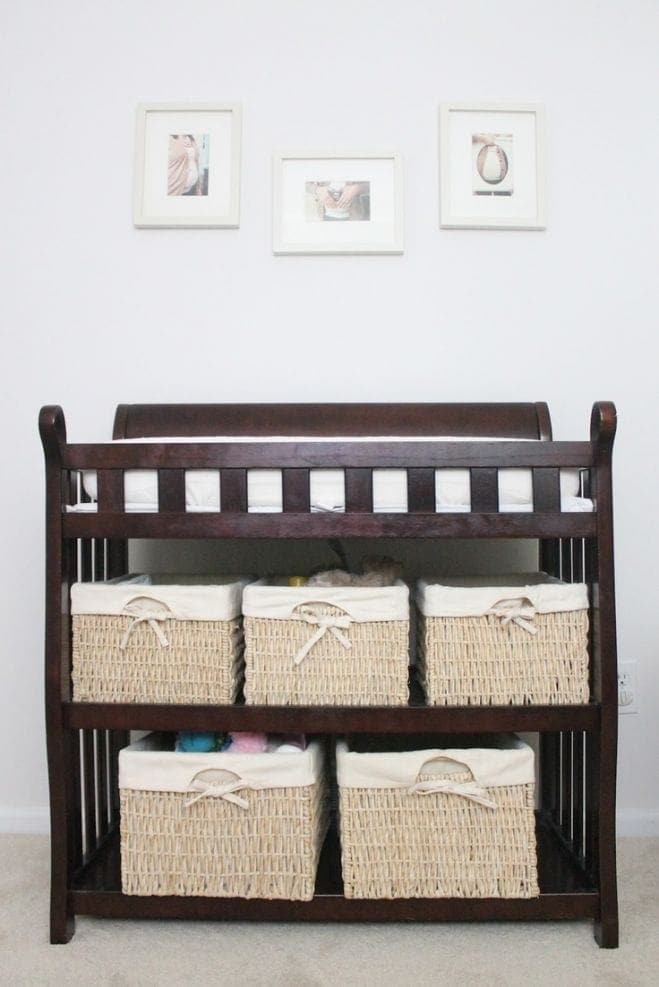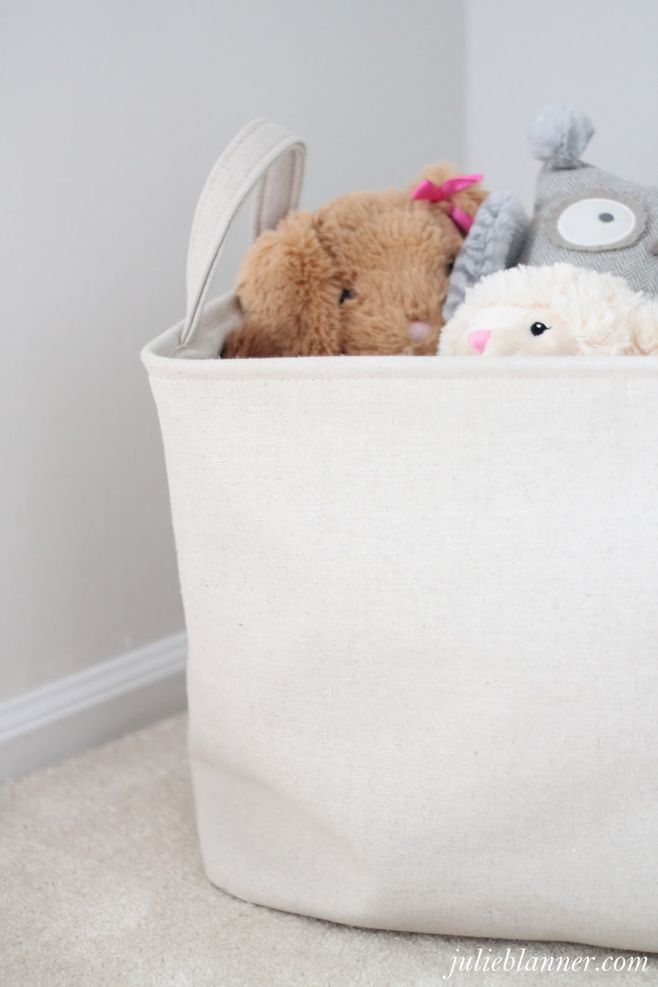 The other question I'm often asked is how do we keep our home so clean with "white" walls, carpet, etc. That's a great post for another day that Isla and I put to the test on Thanksgiving. Happy organizing!
For more everyday ideas, follow me on Bloglovin and Facebook, pin with me on Pinterest and go behind the scenes on Instagram.