Learn how to create the simplest potting bench with stock cabinetry, countertops and some charming shelving. We're also rounding up the best options for cute, affordable potting benches that you can add anywhere!
Let's get our gardening gloves on and get to work! We'll walk you through the process for adding this pretty potting bench to your garage or anywhere you're feeling inspired.
Or, if you'd prefer, choose from the cutest potting benches that can ship right to your front door. You're sure to feel inspired and ready to tackle spring and summer planting.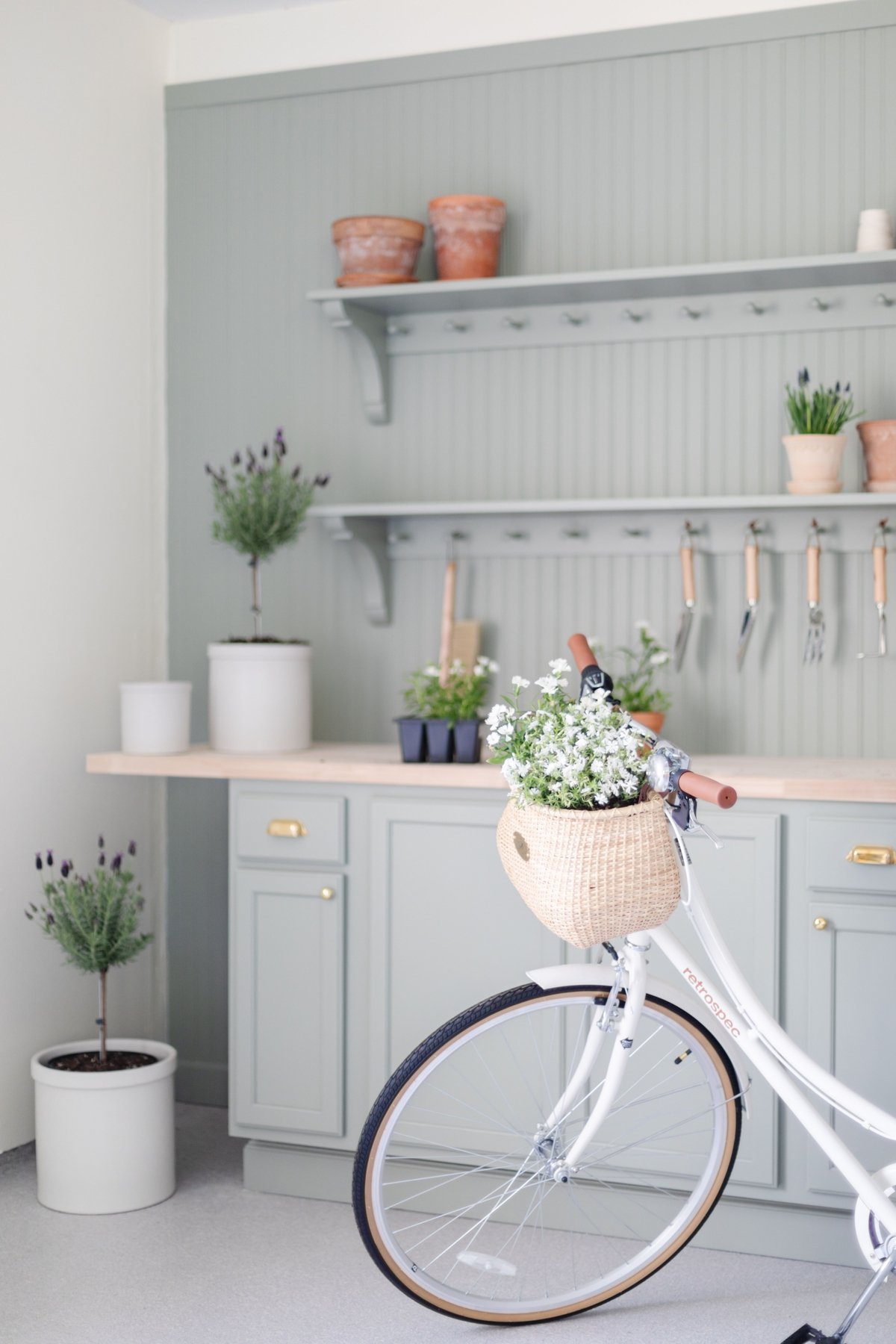 This is the time of the year where I am itching to get my hands in the dirt. I love my trips to the local garden centers and I find inspiration in all the blooms working their way up in our yard right now.
It's also time for spring cleaning, of course. That's how we decided that we should finally tackle an area of our garage that has been out of hand for years! We turned a cluttered, messy area into the potting bench of my dreams, and I'm so excited to share it with you today.
Don't skip some of my favorite gardening inspiration, like Lavender Tree, Limelight Hydrangea Trees, Catmint, and of course… The Best Gardening Tools.
Come along as we give you a simple step by step to discover how we created this DIY built-in potting bench. We're also sharing a few of our favorite pre-made freestanding potting benches so you can create this special little space anywhere you'd like!
Use the drop down Table of Contents menu to navigate this post, getting all the details and sources at your own pace. I'm so excited to share with you today!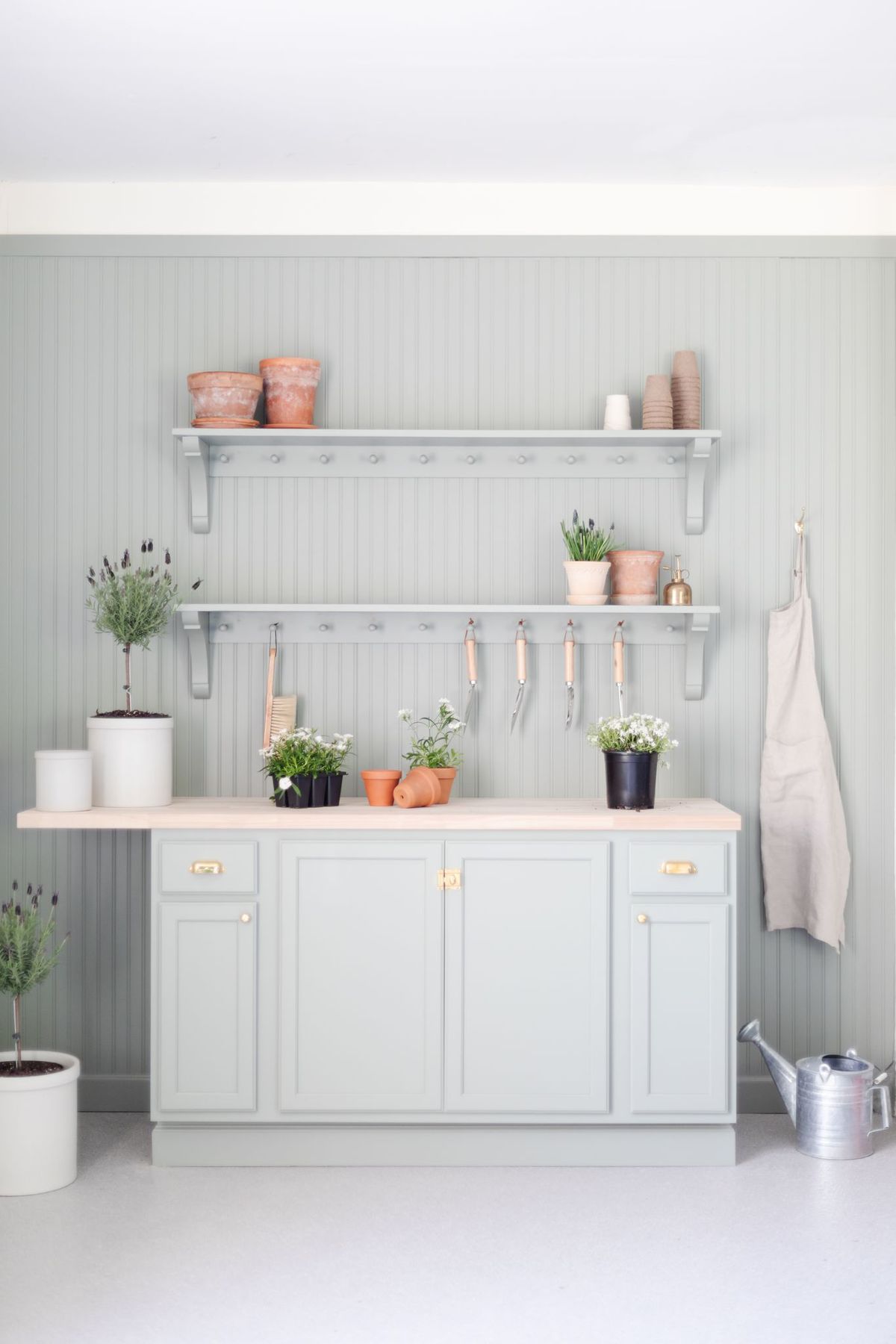 What is a Potting Bench?
What's the purpose of a potting bench? A potting bench (also called a potting table, rack or station) is a useful, dedicated place to get your hands dirty and keep soil messes contained to one place for gardening projects.
Many potting benches are made from water resistant materials and can be kept outside, anywhere you'd like to have access to your tools and gardening materials. You can also add a potting bench to an indoor space, too – like your garage!
In our case, we wanted an area dedicated to gardening tools, like pots, shovels, gloves and so much more. It's allowed us to have an organized area that is both functional and beautiful.
Even if you don't consider yourself a gardener, I think we can all enjoy the smallest projects like potting flowers for our front porch, or adding perennials for curb appeal.
In fact, it's inspired me to expand my gardens this year! I have so many exciting ideas and I can't wait to share them as we get started.
Our Custom Potting Bench
First, I'm going to show you the before shot of this little corner of our garage. We are so lucky to have the storage space to turn this area into something really special and customized.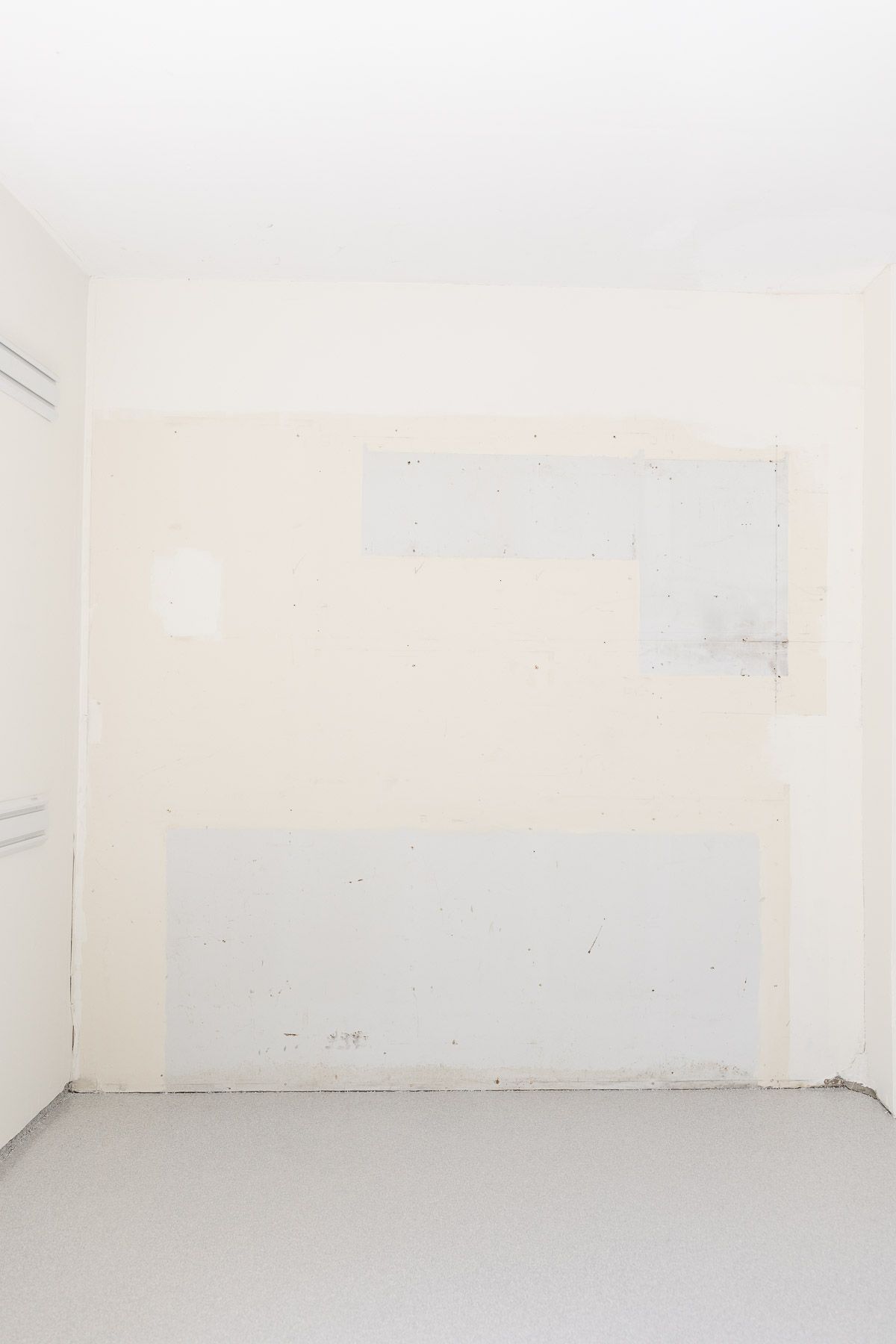 Actually, I'm not going to show you the true before… you'll have to head over to my Instagram for that! Here's the space after we cleared it out completely.
We are so lucky to have such a spacious garage, but we've certainly not taken much advantage of it up to this point. I'm excited to turn it into a space that we're proud of, every time we enter our home.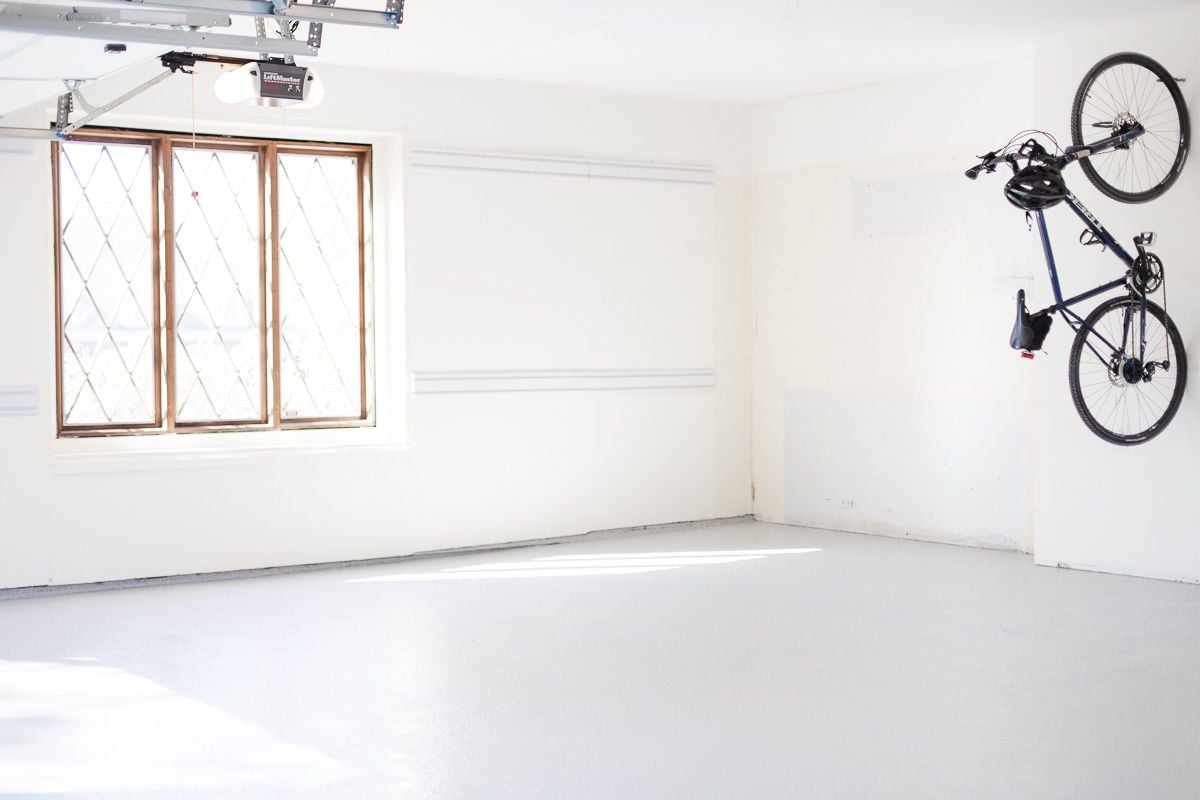 That little nook on the back wall was once full of clutter, tools and every mess you'd expect in a garage! Now, it's the potting bench of my dreams!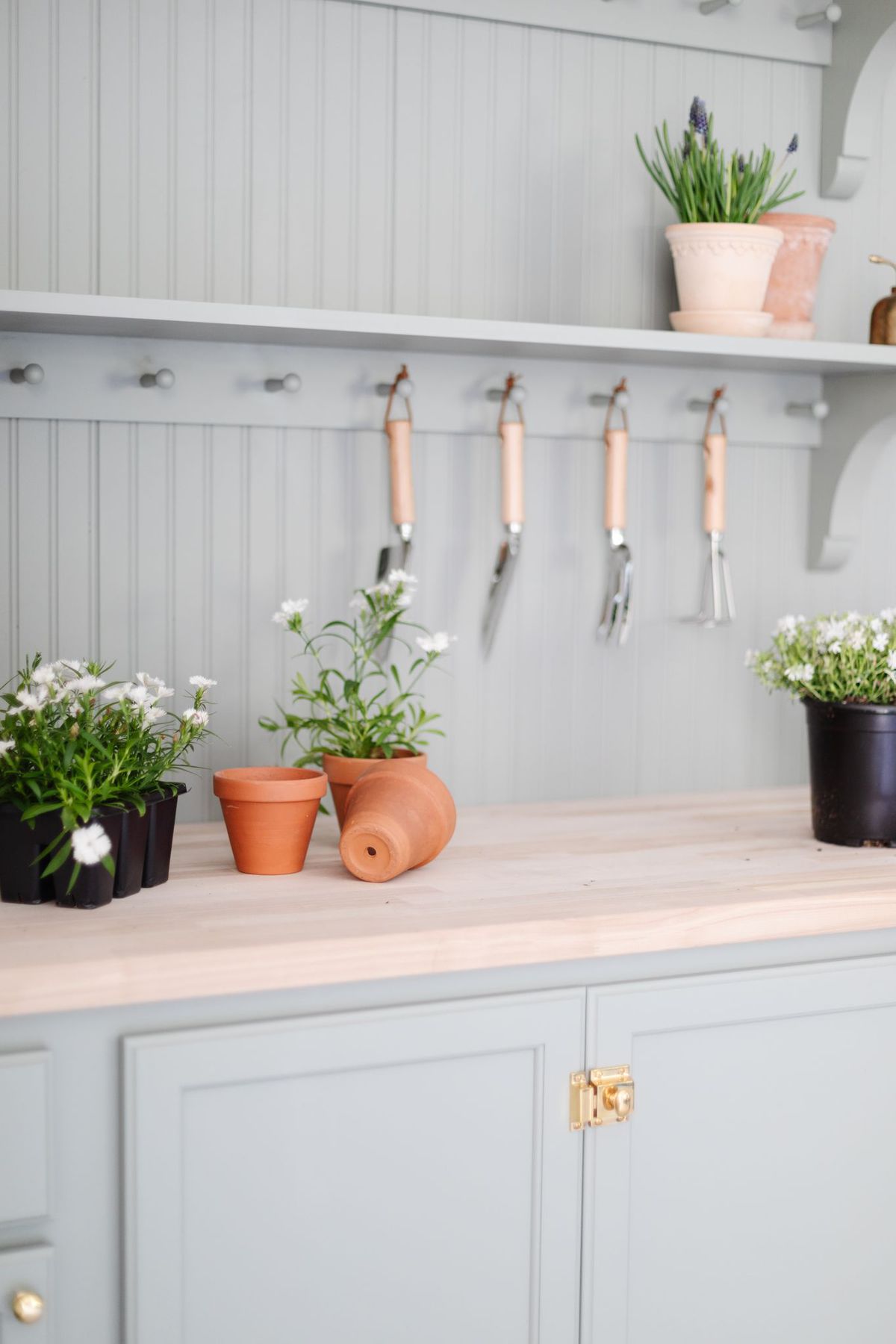 Custom Potting Bench Details
You'll find all the sources for our DIY potting bench area below. Here's a quick step by step for how we did it – let me know if you'd like to see a more detailed tutorial!
Measure your space. Once, twice, three times!
Add bead board to the wall before adding cabinets and shelving.
Choose stock cabinetry to fit.
Add a butcher block countertop. In our situation, the butcher block was longer than the cabinetry – but instead of cutting it, we left it to allow a little storage space underneath for our step ladder.
Add shelving. We used a peg rail shelf and painted it to match.
Paint everything in one cohesive color for a fresh, yet nostalgic look. We chose Sherwin Williams Evergreen Fog!
Upgrade the stock cabinetry with pretty hardware and hooks. Read more about my favorite brass hardware and brass hooks here.
Hop on over and read more about our Garage Floor Coating in this comprehensive guide!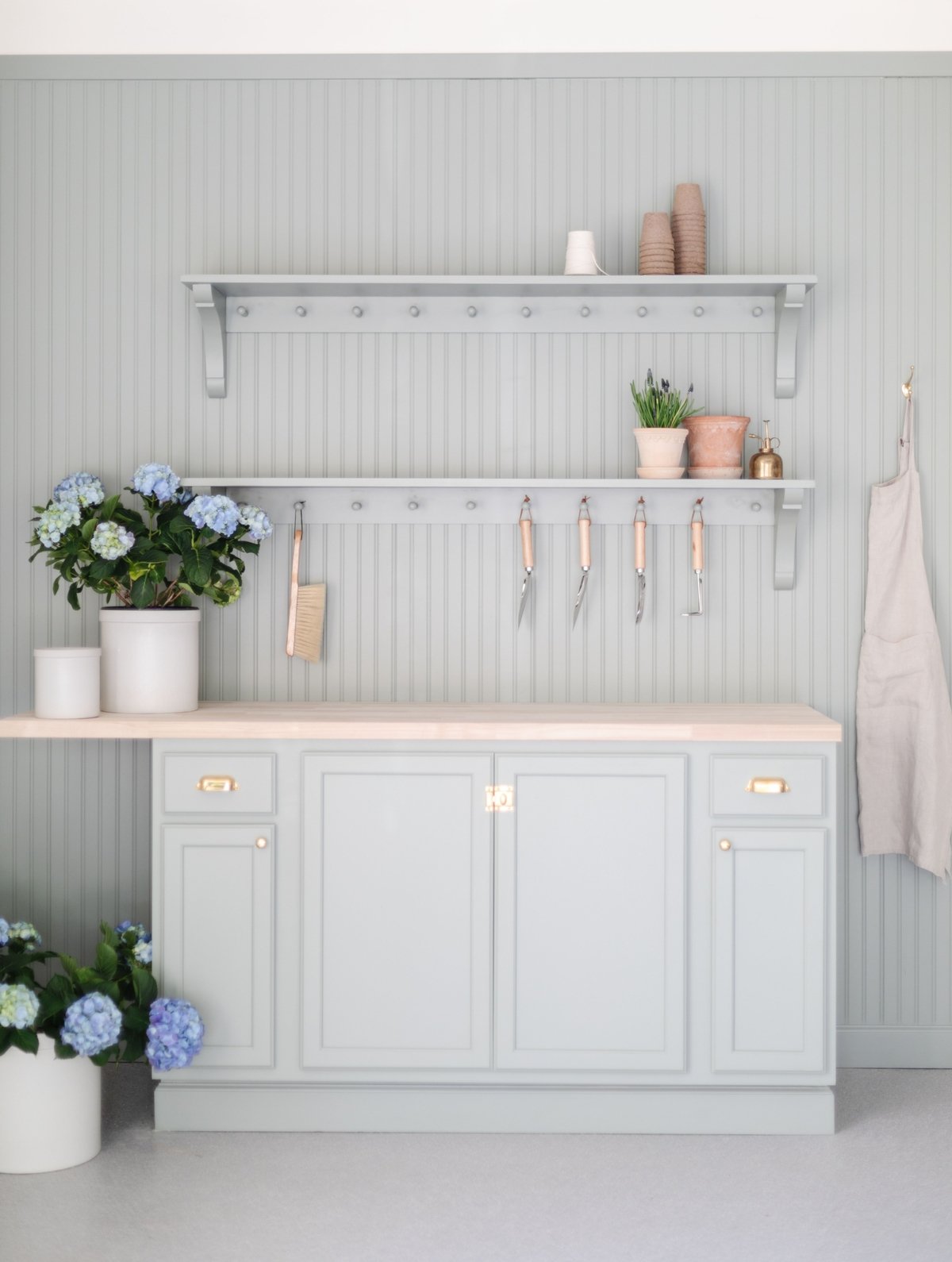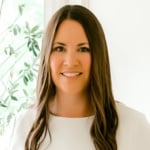 Tips
Customize your space to work for you! Use open shelving instead of cabinetry if that is more practical for your space and needs.
Below, you can see what we're storing in our drawers, just for a peek inside!
Keep in mind, these materials are for an indoor potting bench. Outdoor potting benches are linked at the end of this post.
Learn more about our garage mudroom to create a drop zone in your garage.
Come see how we have organized our garage storage here, too!
Use a mix of high and low. Here, we've combined the most inexpensive cabinet we could find with a more high end hardware choice.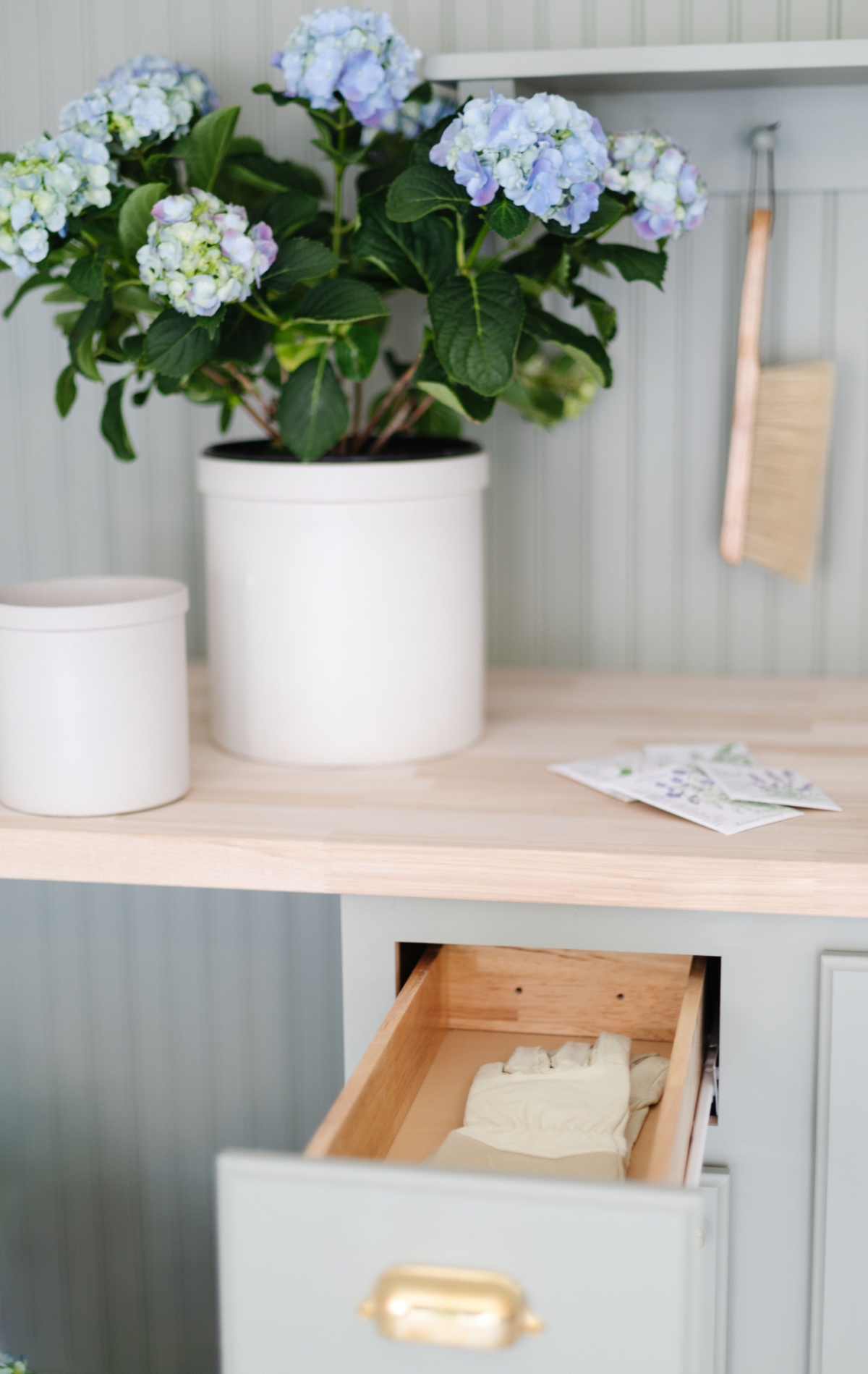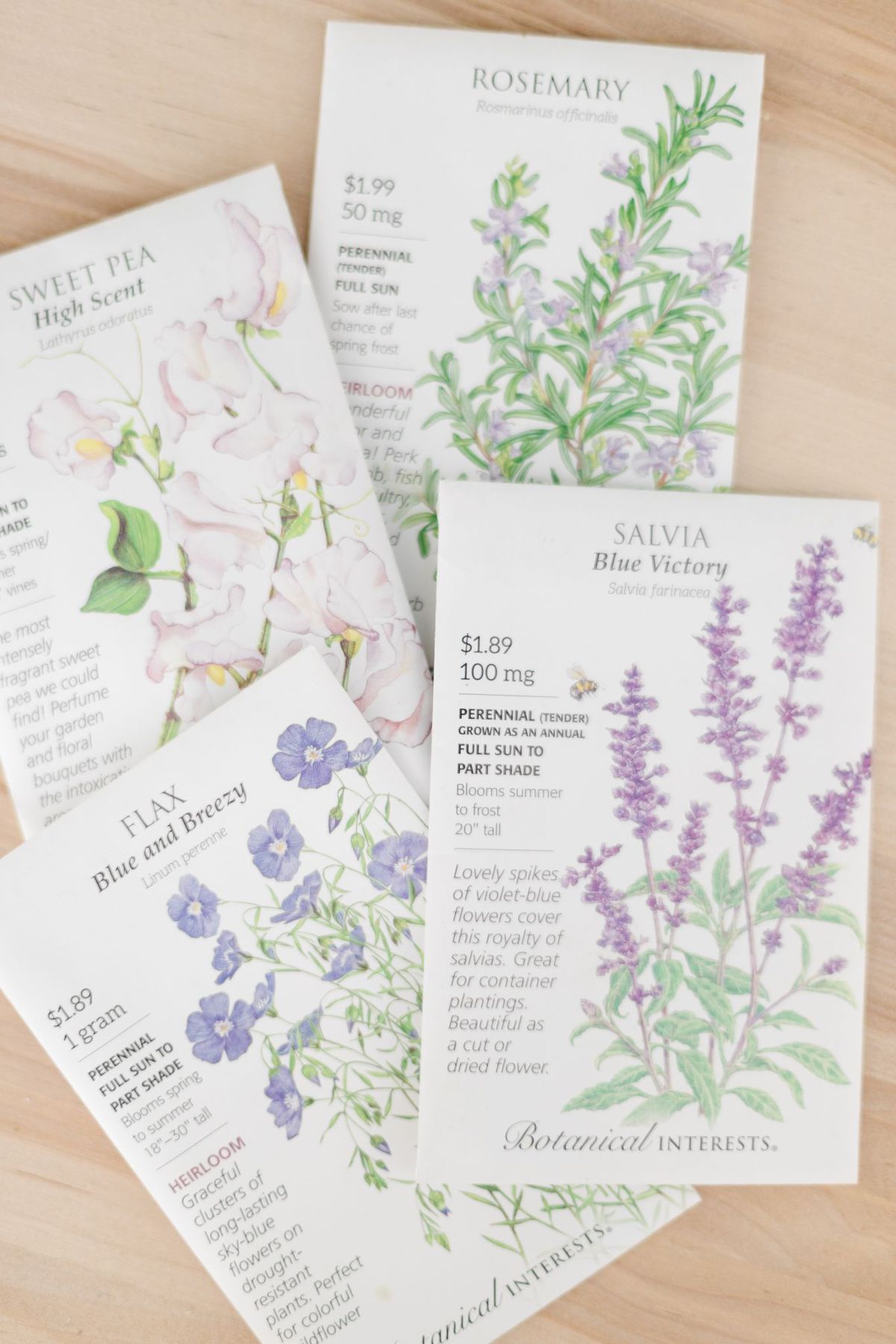 Frequently Asked Questions
Why do potting benches have sinks?
Some potting benches have dry sinks to help with watering and soil storage. You can easily remove these sinks to keep your messes contained.
What is a good height for a potting bench?
36 inches is ideal, which is the common height for kitchen and bathroom cabinetry as well (when a countertop is included, that is). You can make it work at anywhere between 32″ and 38″ and can even customize it to your height, of course!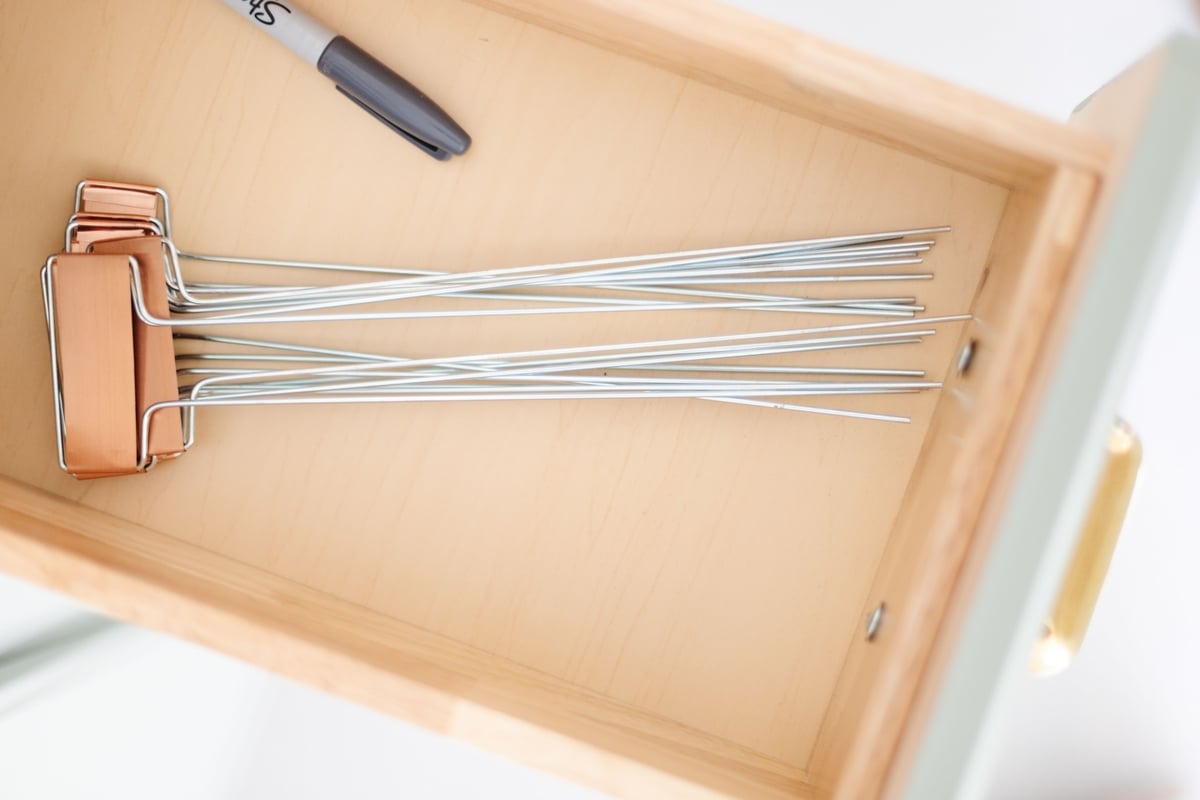 Project Budget
This project was an affordable undertaking, in comparison to other ideas that we could have added to this space. Here's the breakdown!
Cabinetry – $159
Countertop – $189
Two 50″ Peg Rail Shelves – $180 x 2
Brass Hardware and Hooks – $100.00
Bead Board + trim – $350
In total, we came in right around $800, not including the bead board. With the bead board, this project totals at $1,158.00. You could easily do it even cheaper – skip the bead board, order inexpensive hardware or premade hooks and shelves!
Our Potting Bench Sources
Here are the sources for our DIY potting bench. If you're looking for other items in these images, be sure to check out my Amazon store front, linked below!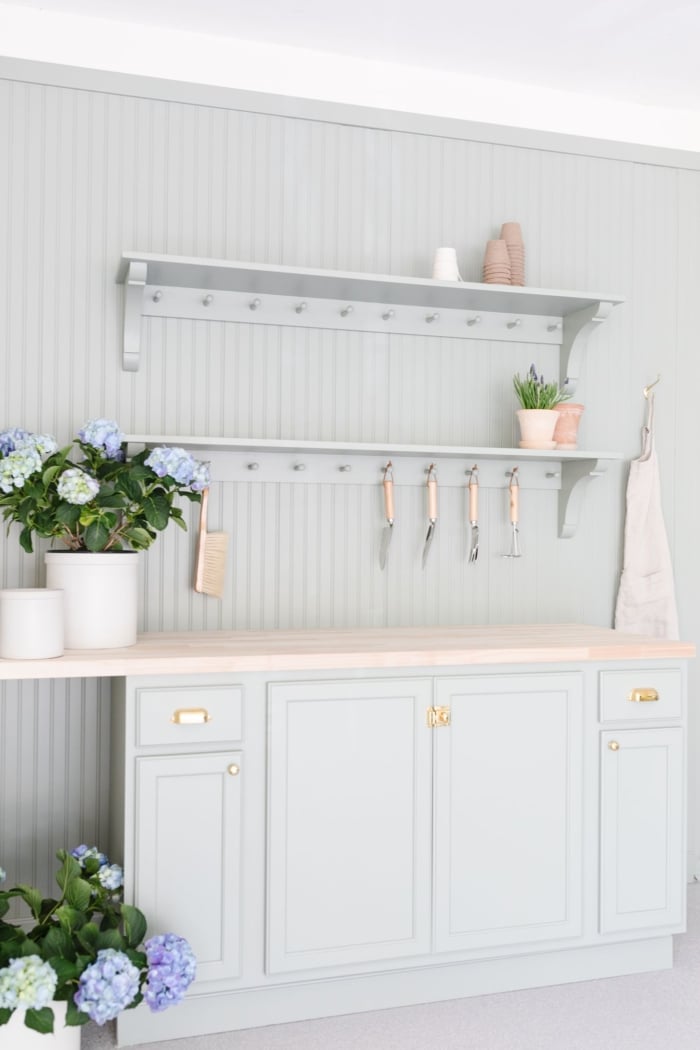 This comes in 96″ length.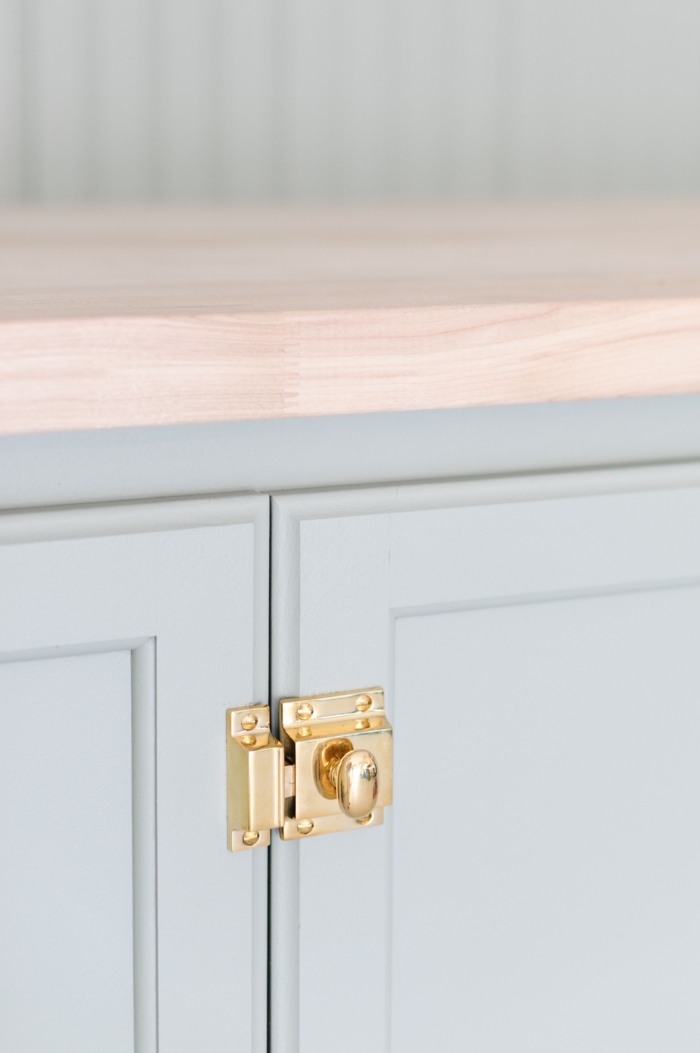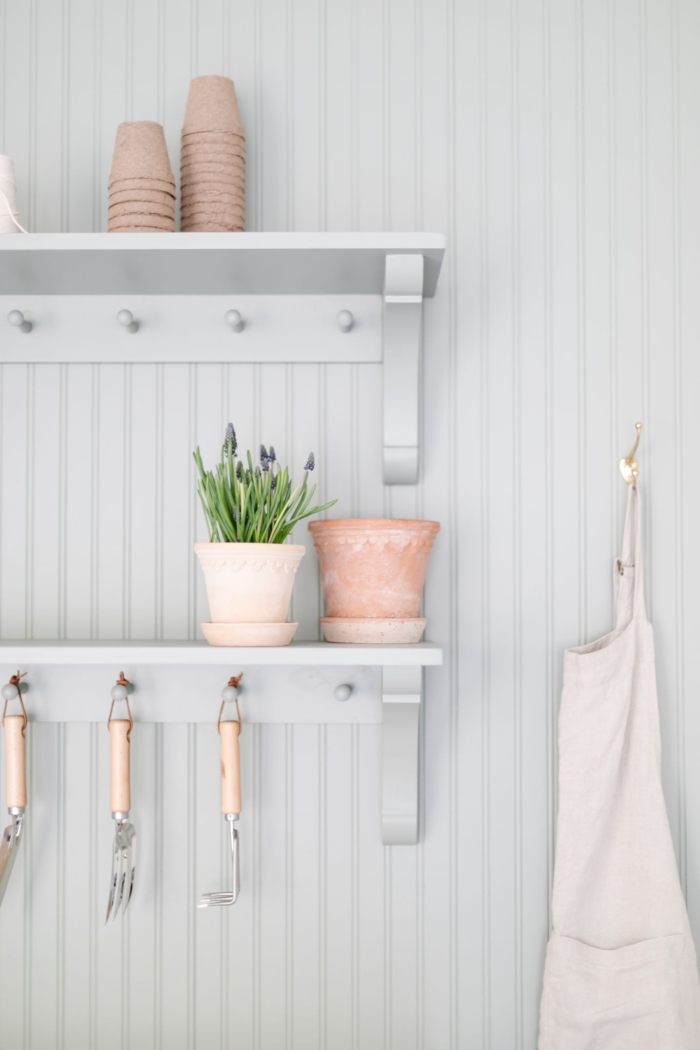 Ours is 50″ with a 10″ deep shelf.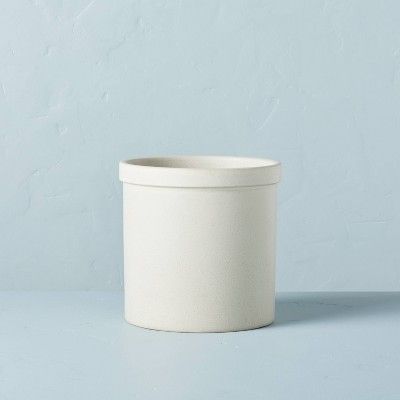 More Potting Bench Sources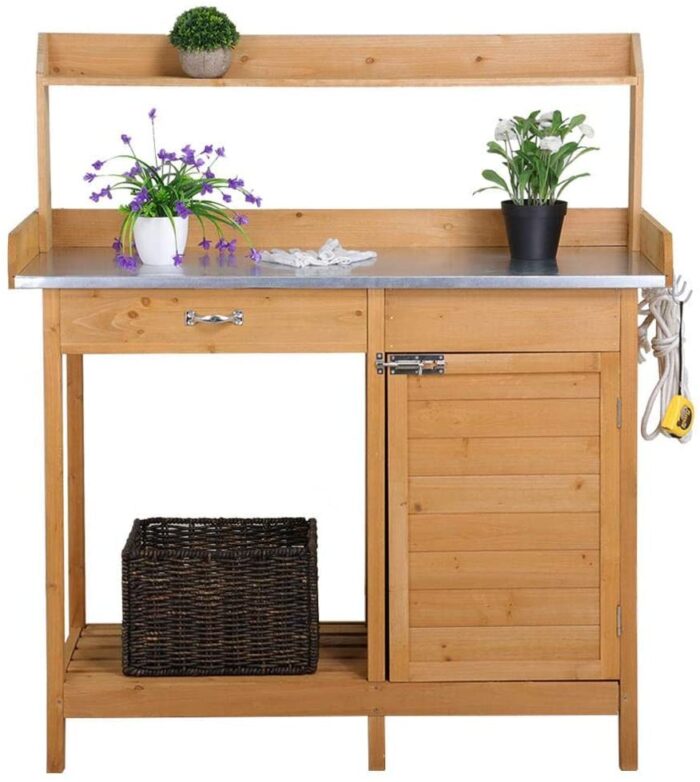 Just $165.99 (Amazon prices are always subject to change.)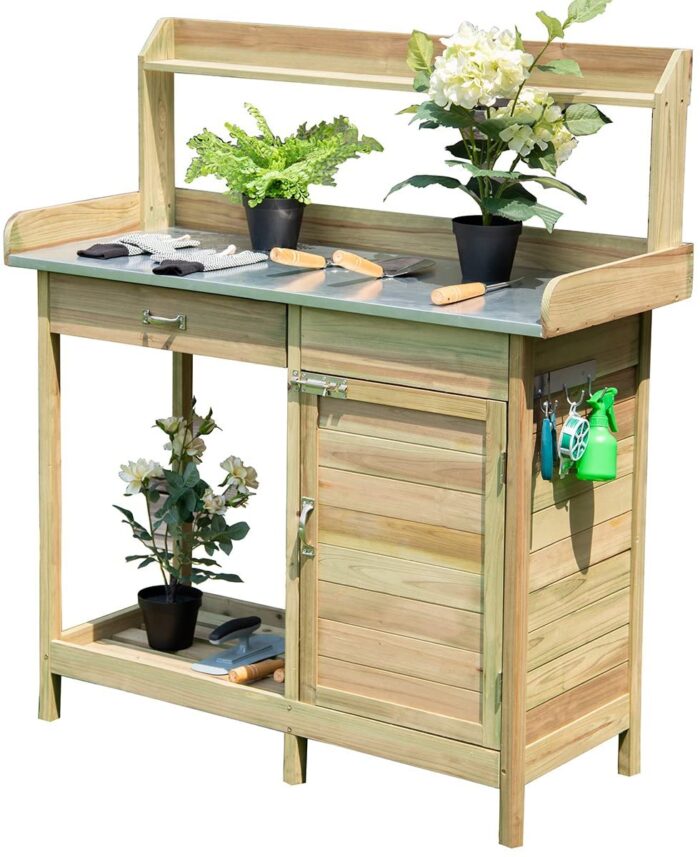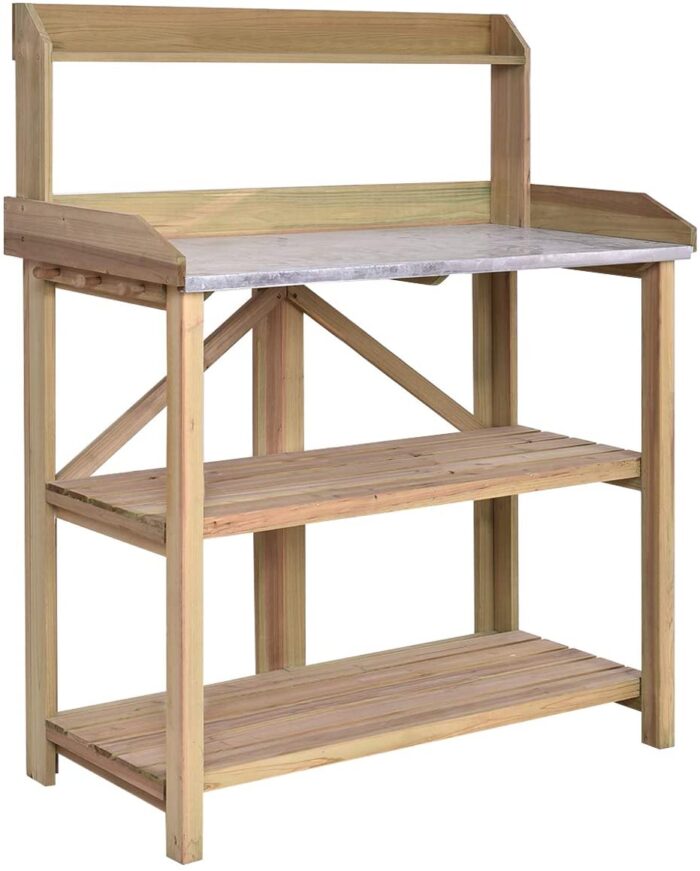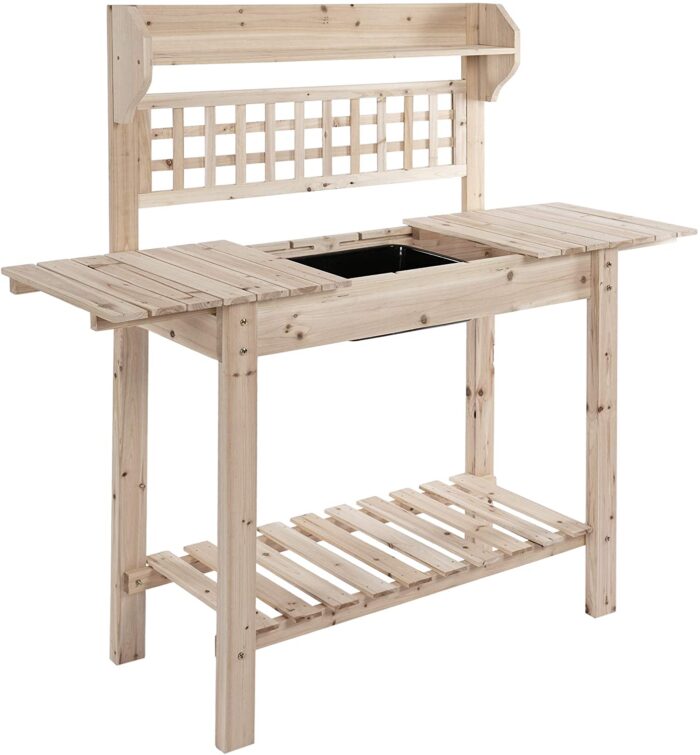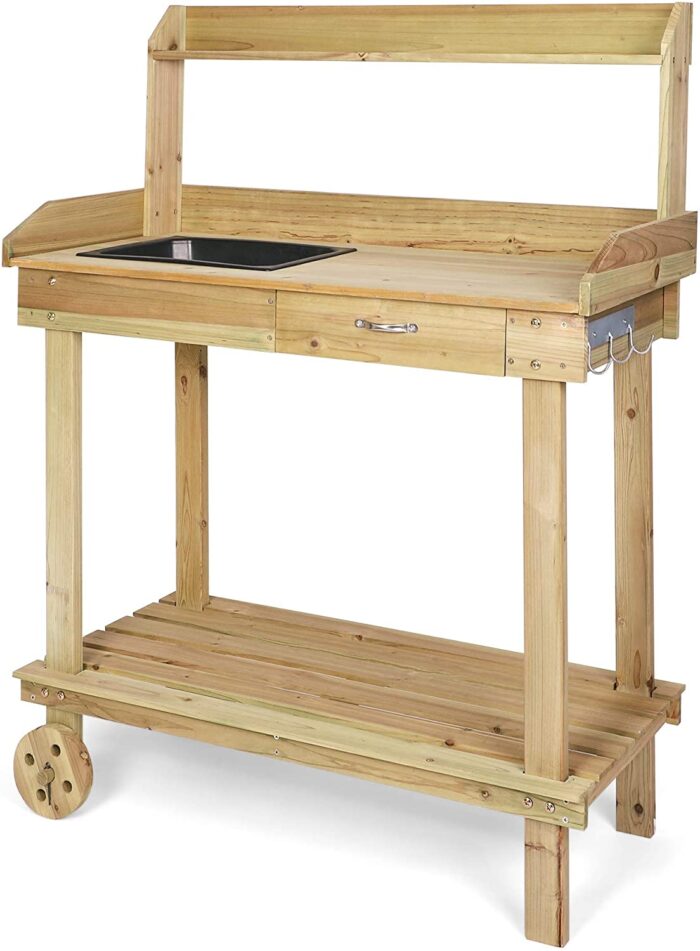 What are your thoughts? Are you anxious to start gardening this spring, just like I am? I'd love to hear from you!
Let's keep in touch! Receive exclusive content, including never-seen-before photos, our favorite home decor DIYs and more!