In the market for a new garage floor coating? Consider a polyaspartic floor coating to coat your concrete into a durable, beautiful surface that will withstand wear and tear with ease!
Your garage is an extension of your home and should be as functional and utilitarian as possible. Learn all about the different types of garage floor coating options for a long-term look you'll love.
You'll see why we chose this durable option that can be added to basement floors, too. It's so easy to maintain and can be vacuumed or mopped. Let's learn a little more about the choices!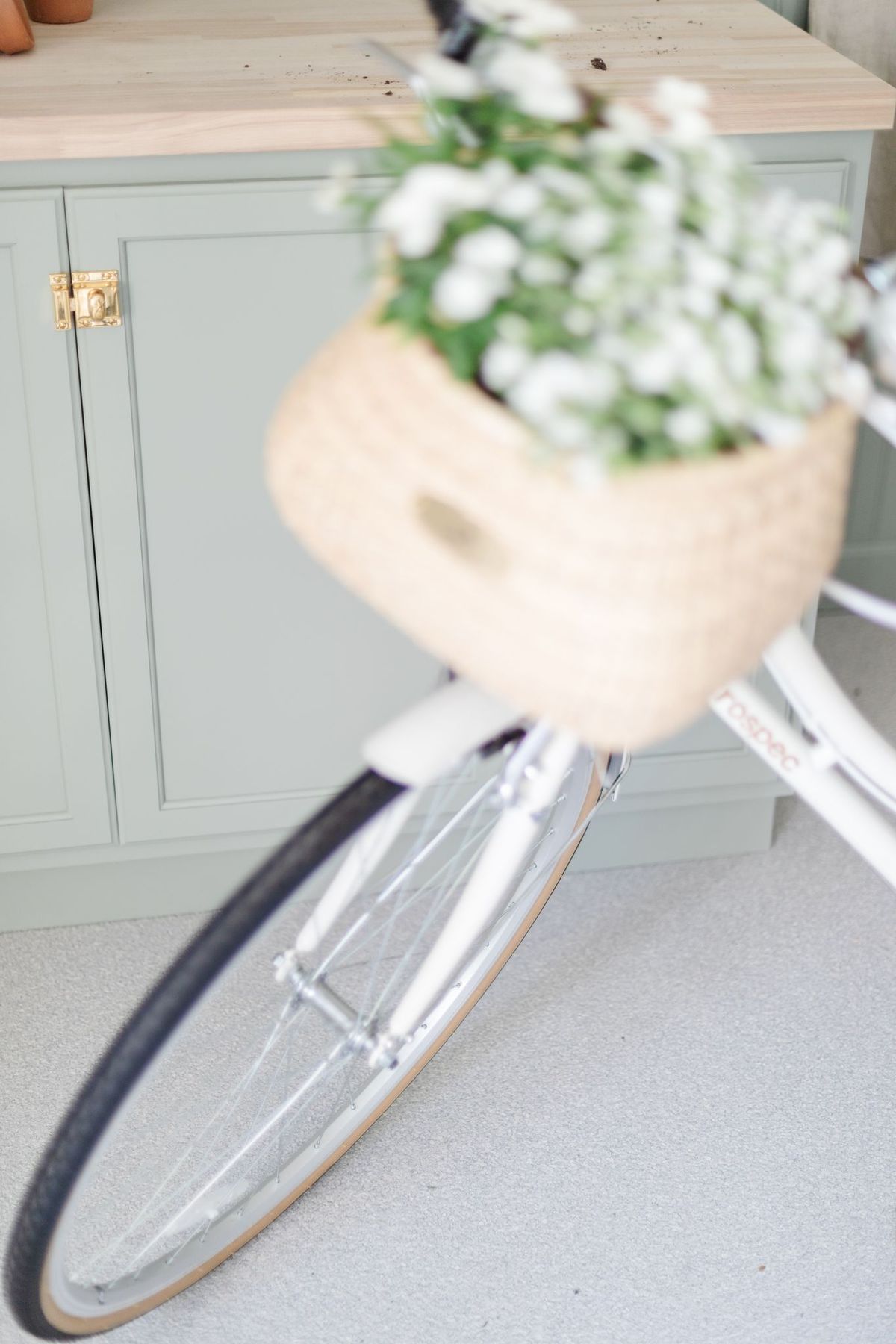 Garage floor coatings might not be the most exciting conversation, of course. But it's another one of those areas of utilitarian home design where I have received questions and wanted to give you a simple guide with answers!
When we decided it was time to tackle our garage, we knew we needed to start with the floor. We found a local company that was able to turn our cracked old concrete into a functional and yes… even pretty garage floor. I never thought I'd see the day!
One of the things we learned at our last home was that we didn't want to save the exterior makeover for last. So when we bought our St. Louis home, we immediately painted the exterior and made it a home we could be proud of!
However, the garage remained a cluttered disaster! I'm proud to say that's no longer the case after this little makeover.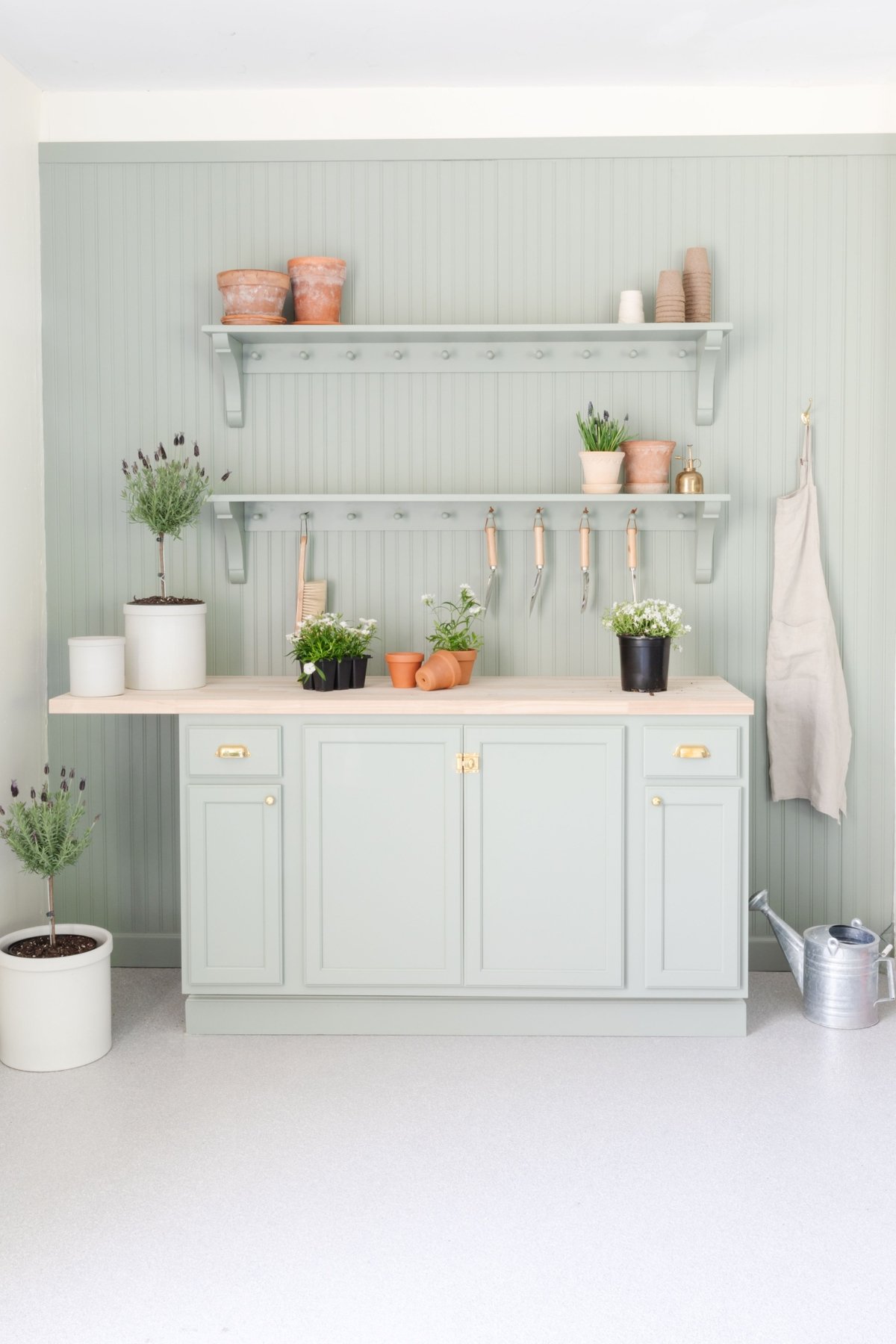 Garage Floor Coatings
Let's dive right in and learn a little about garage floor coatings.
One look at our old garage floor and you'd know why we needed to invest in a new coating. While the old floor did have an epoxy coating (installed by previous homeowners) it wasn't holding up well to wear and tear.
We had issues with the previous epoxy floor peeling and also with hot tire pickup, so we started researching our options.
We didn't want to go to the time and expense of replacing all the concrete – it just wasn't an option for us at this time. Enter garage floor coatings! These products were exactly the answer we were seeking, and they might fit your needs as well.
We studied the different options available to use for our garage floor and decided on a polyaspartic coating. We liked the faster dry time and longer life span and durability. However, that might not be the right choice for you – so we'll discuss the pros and cons of this option along with a classic epoxy flooring, too.
If you're going to tackle this project yourself, there are a myriad of choices. You can do it yourself with bright paint kits, layers of epoxy, and more. These products not only cover up damage and stains, but can help protect your floor from future issues, too!
Whether you're taking the leap with a DIY weekend project or hiring out a company to coat your garage floor professionally, here are the best options.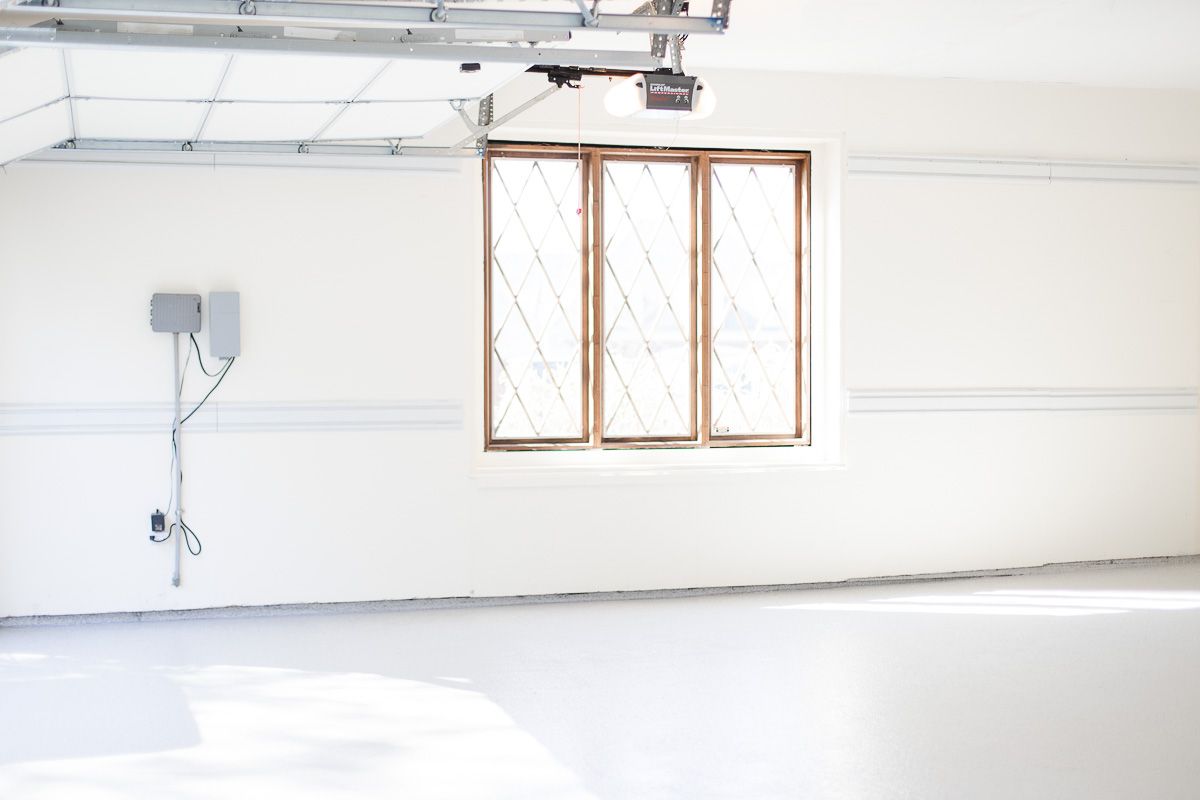 Epoxy Flooring
Long held as the most durable option around, epoxy does have benefits. (However, in my opinion, there's a new winner – details below on what we chose!)
Here are the pros and cons of this product.
Pros:
More Affordable
Durable (though not as durable as polyaspartic)
Customizable
Resists Chemicals and Water
Not as Slippery
Can be DIY
Cons:
Sensitive to Temperatures
Longer Drying Time
Susceptible to Fading
Can show Abrasion (Hot tire damage, etc)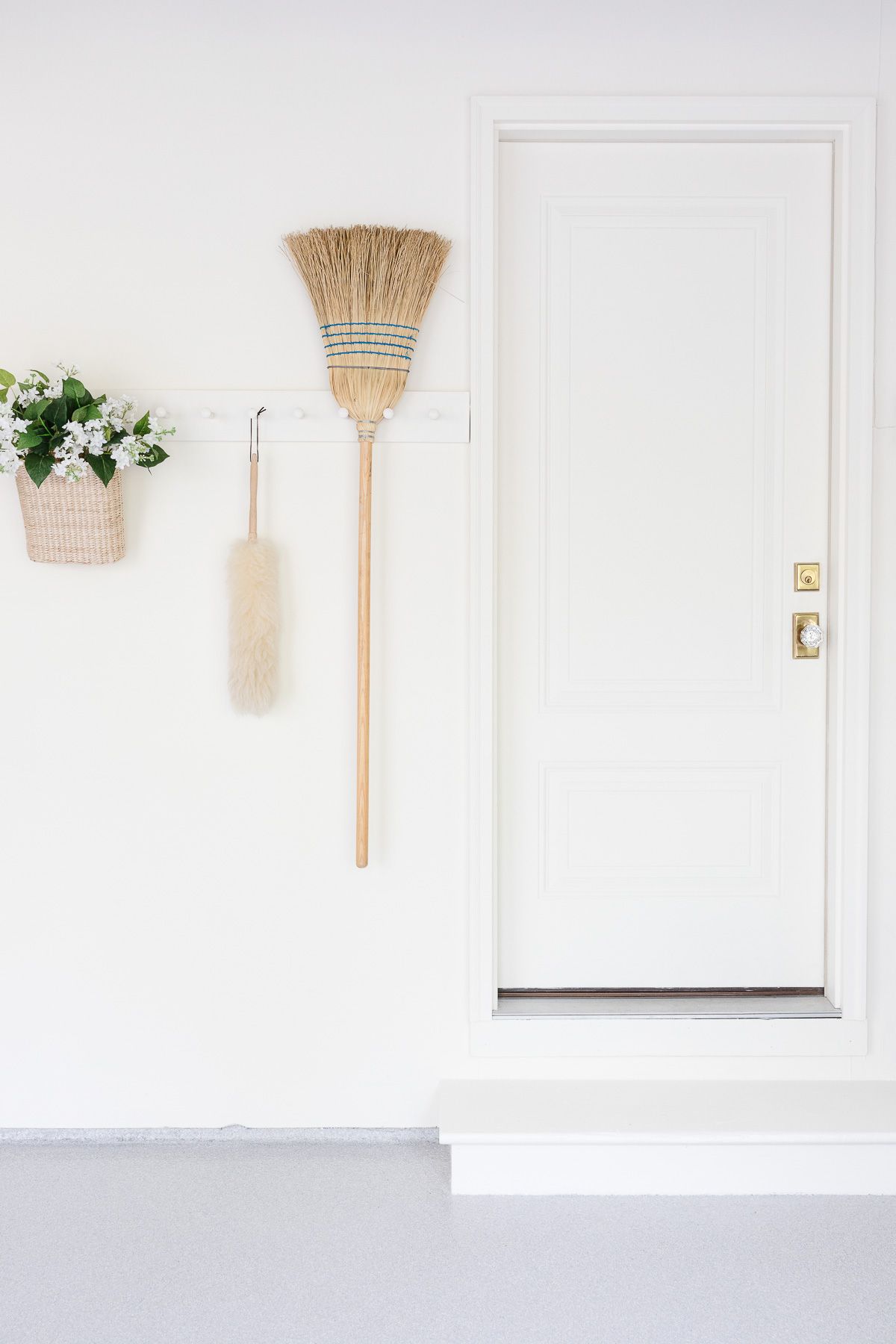 Polyurethane Floor Coating
Perhaps the most popular DIY option for garage floors, polyurethane does have benefits!
Long used in industrial settings, polyurethane coatings are flexible, and resistant to abrasion. Long lasting and shiny, these can help protect in a DIY setting.
Pros:
Very Affordable
Flexible
Resists Temperature Shifts
Scratch Resistant
Cons:
Requires Thin Layering
Does Not Cover Imperfections
Sensitive to Moisture
Longer Installation Time
Polyaspartic Floor Coating
We chose a polyaspartic floor coating to add a durable layer over our old existing garage slab floor. For us, the choice was easy!
Why? Because we had an epoxy coating and it wasn't holding up well over time. We wanted the most worry-free product available.
Pros:
Shorter Drying Time
Low VOC
Longer Lasting
No Fading
Customizable
Cons:
Higher Cost
Professional Installation is Preferable
Slippery (add chips for traction and color)
Weak Against Battery Acid (epoxy is better at this)
Moisture can be an issue over time (if your garage concrete traps moisture)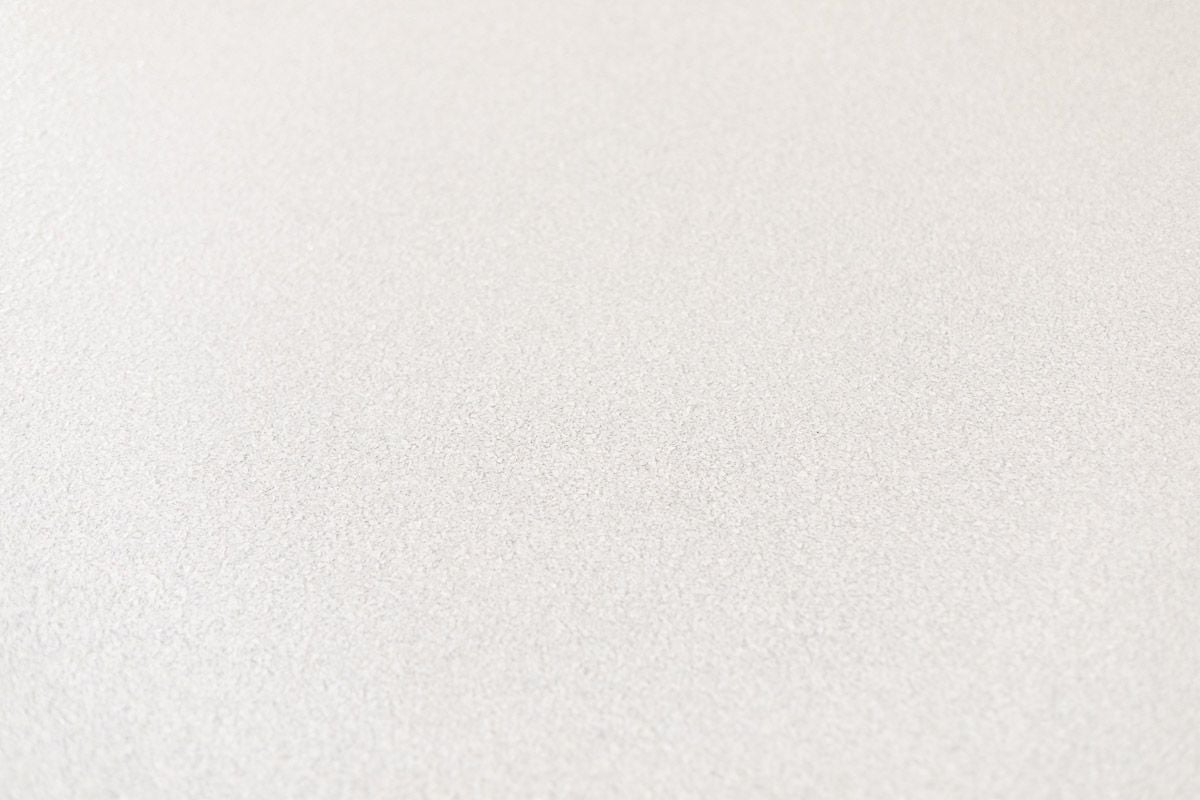 Our Polyaspartic Floor Coating Details
Our polyaspartic floor coating was installed by a local St. Louis company called Hello Garage.
We loved that we were able to customize the color. With the addition of color chips, we created the perfect neutral greige tone. Our color is comprised of the following Sherwin Williams paint colors (33% of each):
7022 (Alpaca)
7029 (Agreeable Gray)
7015 (Repose Gray)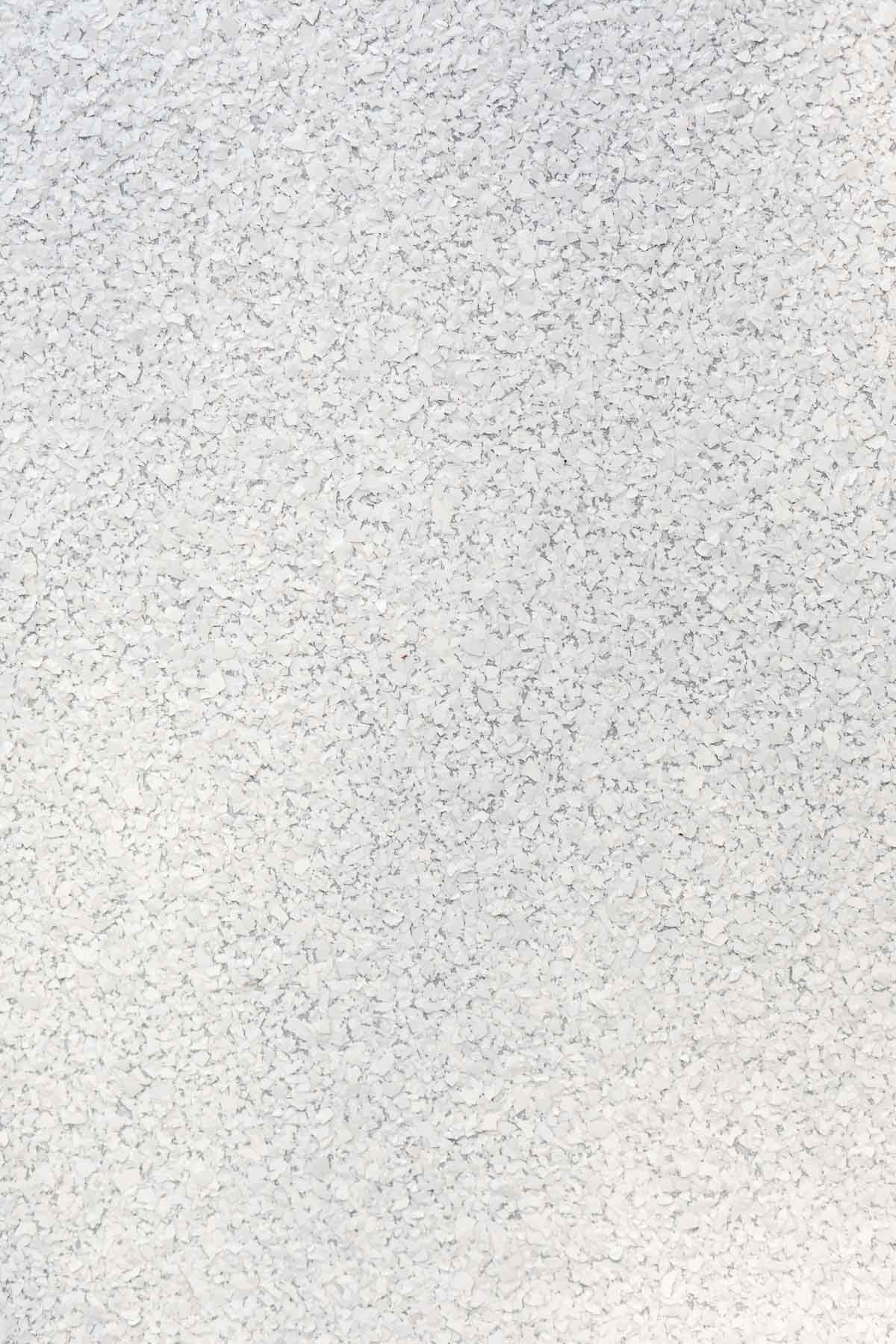 I love that in different lighting and times of the day, the floor can either read more beige or more gray.
While everyone's situation will be different (based on garage size, installation costs in your area, moisture level in concrete, any existing coatings, etc), you will likely spend at least $2,500 to coat a two car garage.
Frequently Asked Questions
How much does a polyaspartic garage floor coating cost?
Our new polyaspartic garage floor was approximately $6 a square foot.
How long does a polyaspartic floor last?
This type of flooring can last a long time. A good estimate might be 20 years, but our floors are covered by a lifetime warranty!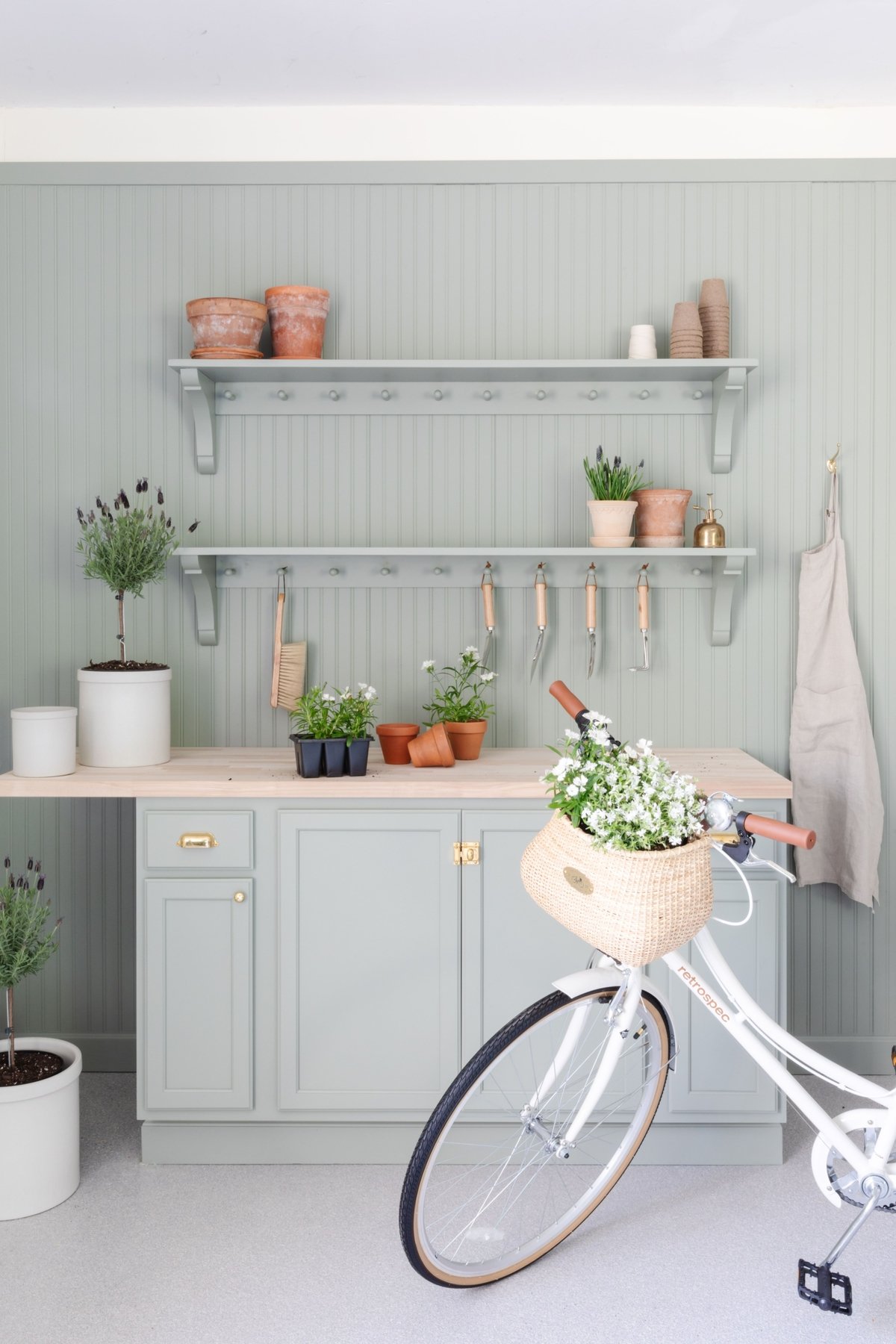 Let's keep in touch! Receive exclusive content, including never-seen-before photos, our favorite home decor DIYs and more!