As our kitchen slowly progresses, I look forward to sharing the bits and pieces with you! Our kitchen renovation stalled months ago and I have been gradually unpacking and organizing the kitchen along the way.
Rather than waiting to reveal the kitchen, I'm excited to share along the way. Pots and pans storage was at the top of my list. Something convenient, functional, but that didn't consume a lot of space.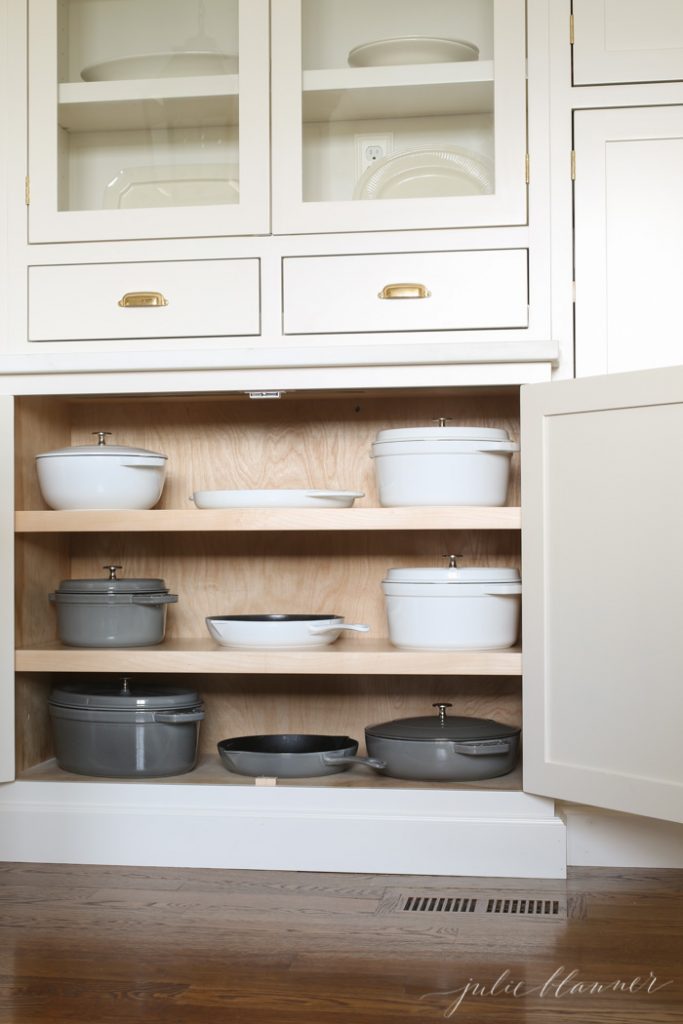 We kept some of the original kitchen footprint with our new cabinetry, but since we replaced our wall ovens and gas top with a much larger 43.5″ range, we lost a little storage for our pots and pans.
If you love the look of our classic cream kitchen, don't skip this post about our Inset Cabinets! You can find our cream cabinet color and details about our Danby Marble countertops, too!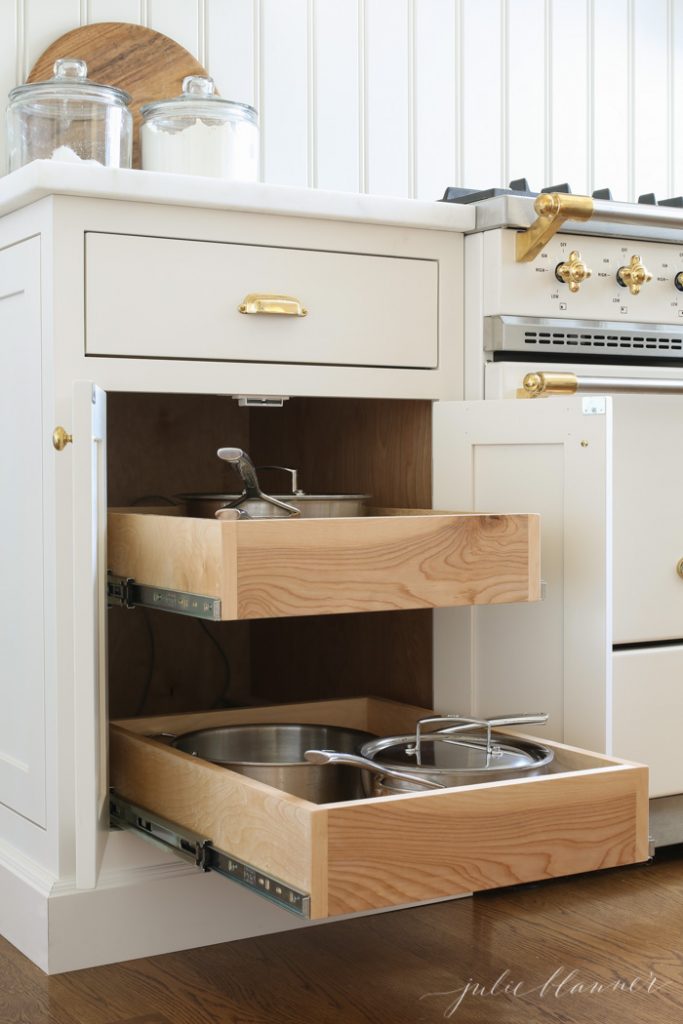 One of the best perks of a renovation is that it forces you to go through your cabinets and eliminate anything you're not using. The other my friend Jen warned me about – you want to fill your pretty cabinets with pretty things. Fortunately, I already had a healthy stash of pots and pans, but the old, tired, non-stick pans had to go since I primarily use my stainless.
To accommodate the smaller cabinet size, we had pullouts installed. You lose a little space when using pullouts, but gain a lot of function. A quick pull and the pots and pans are easily accessible – it's also nice to be able to see them in less than desirable lighting.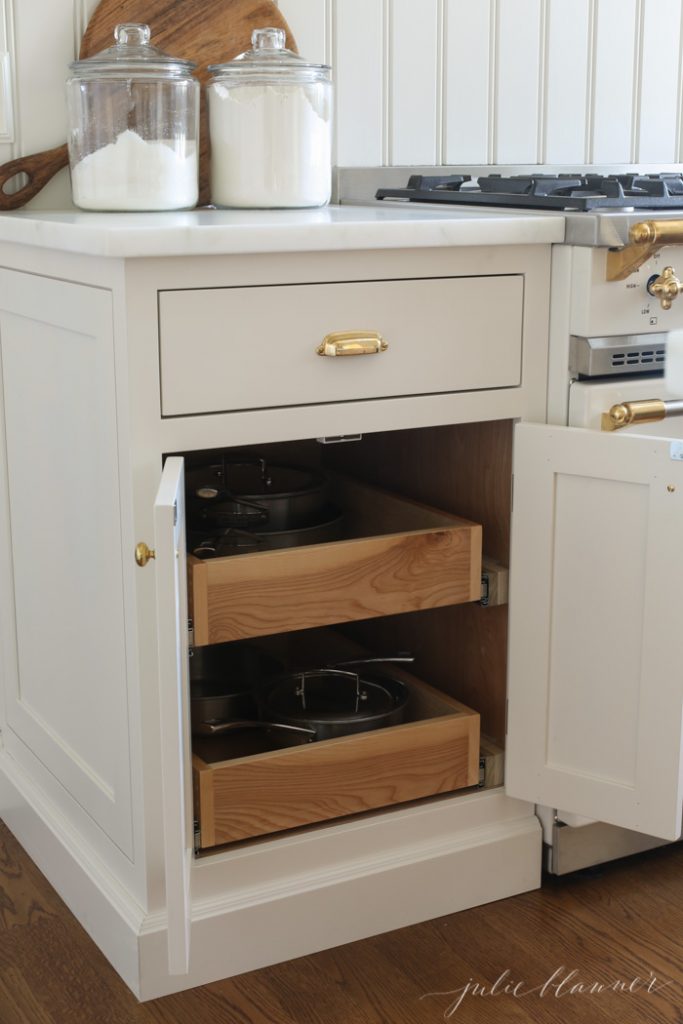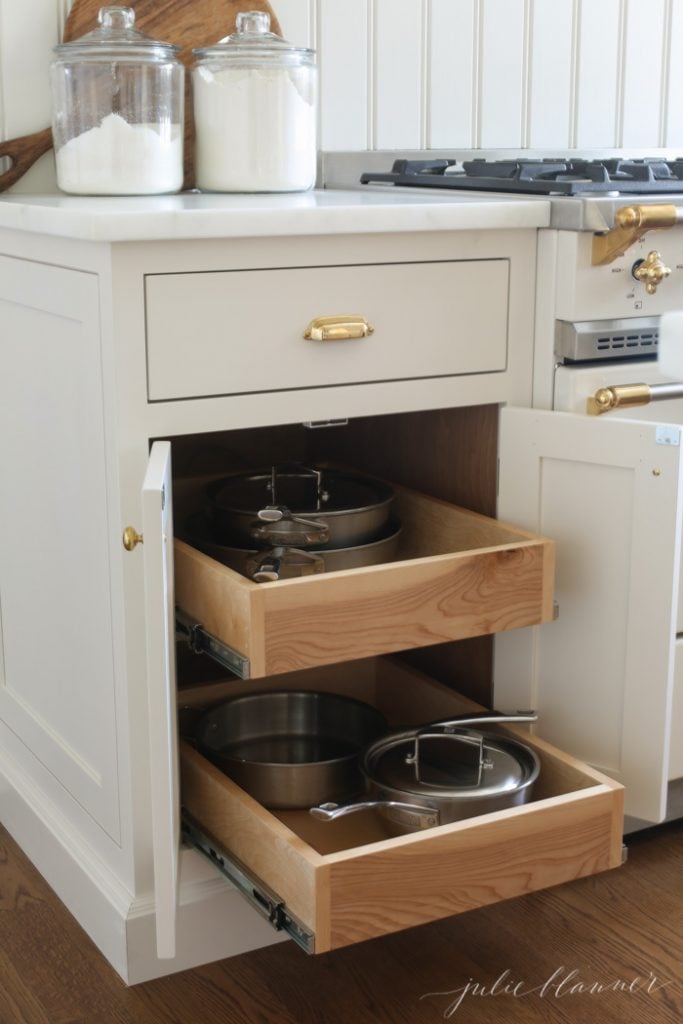 We also had our narrow pantry wall bumped out in the middle to add a little interest and accommodate my cast iron collection. It's functional, beautiful and near the oven/range for convenience. I'm happy they have a home now. They were once stacked to the max in the larger, but overcrowded cabinet our pullouts are in, which is undesirable given their weight.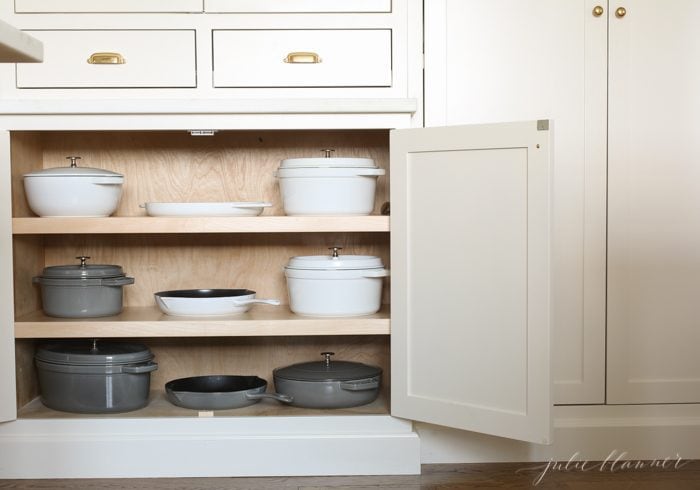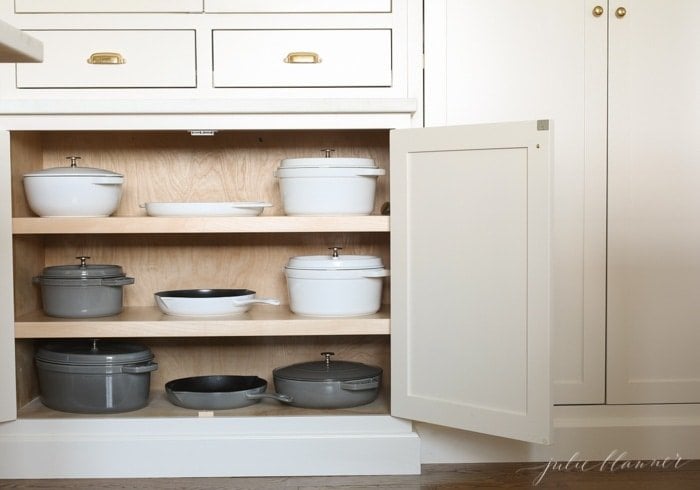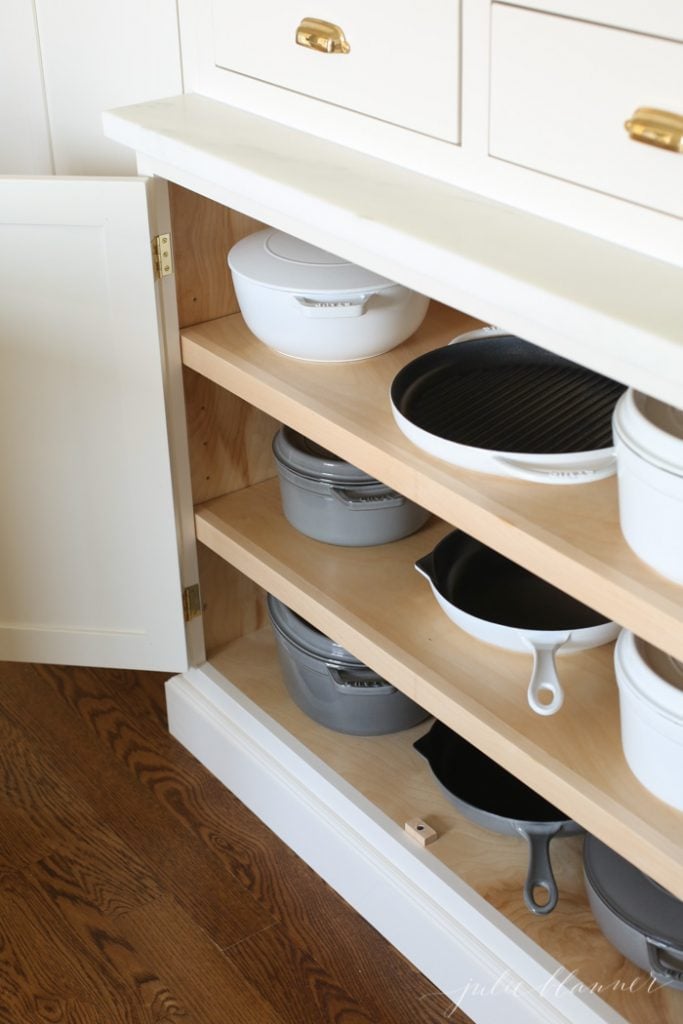 Shop our kitchen:
[show_shopthepost_widget id="2797826″]
I hope you enjoyed this snippet of our pots and pans storage – I look forward to sharing more in the next week and debut our kitchen decorated for fall next Tuesday!