Making the Most of a Small Kitchen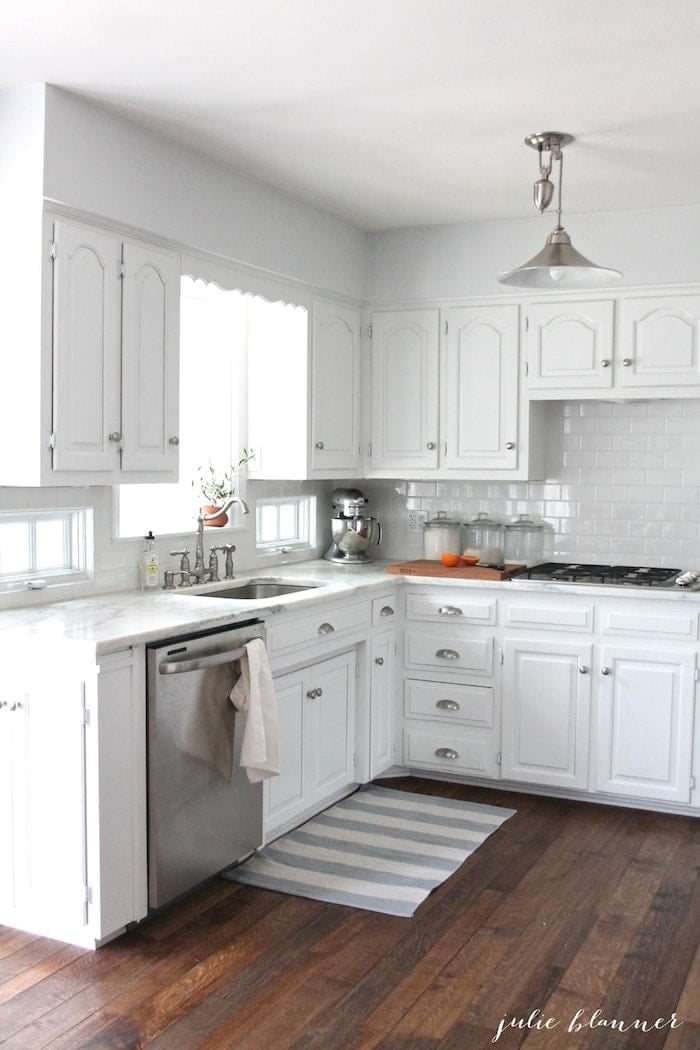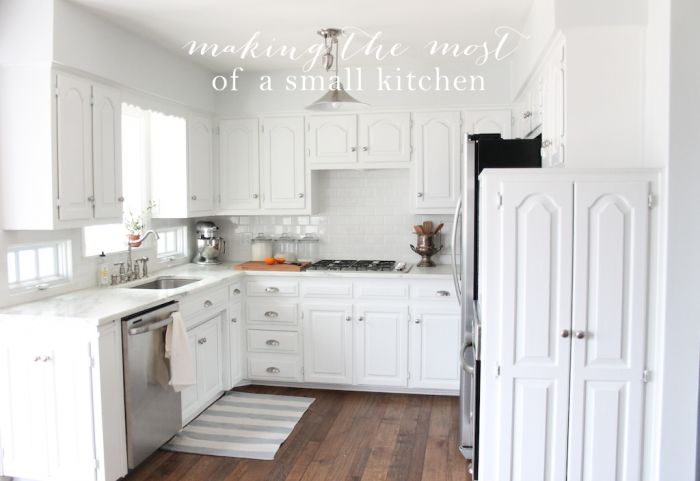 It's hard to believe, but in our new home, we have so much storage that I'm actually contemplating removing cabinets. Just months ago, that seemed like a distant dream. In our last home, we had minimal countertop & cabinet space. My grandmother always said "waste not want not", & with a few easy alterations, we didn't. We made the most of our small kitchen, even finding extra cabinet space! Today, I'm sharing all of those tips & tricks, many of which can be done in just a few minutes.
Rethink your needs. We did not need a convection oven. Replacing it would have been too expensive & I use the microwave to soften butter in a pinch. It was hardly worth the coveted countertop space. Same with the toaster. The solution? Create an appliance cabinet to hide appliances without compromising countertops. Read more about the appliance garage here.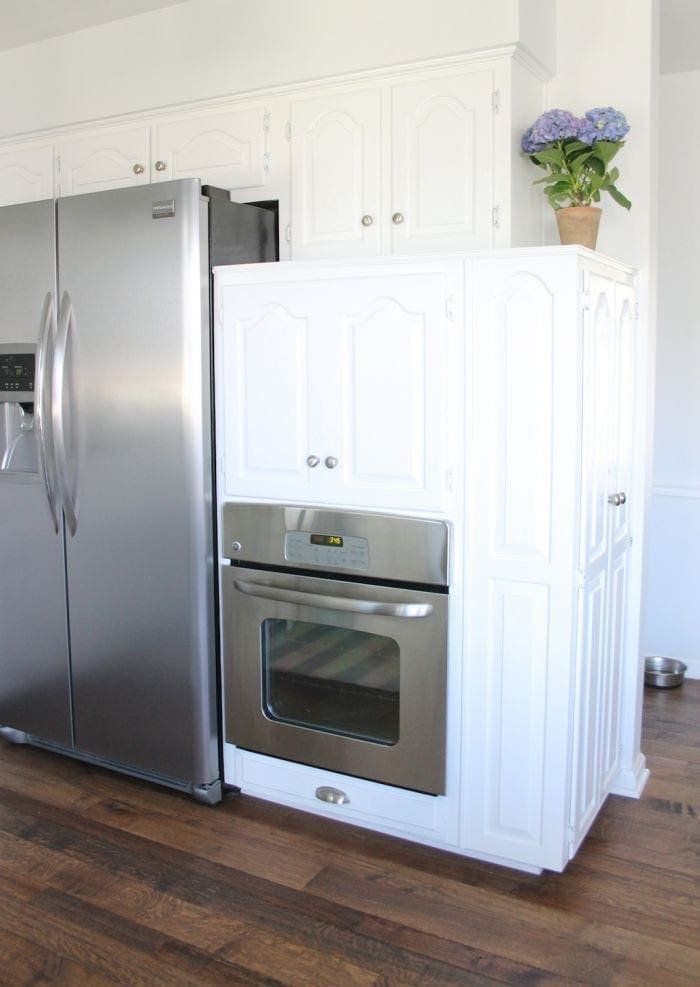 Another particularly happy feature that I am desperately missing in our new home is a trash chute! Does your kitchen share a wall with the garage? If so, it's a candidate for this life saver. In three years, we never had to take out the kitchen trash. Jealous? Well, you can laugh at us now.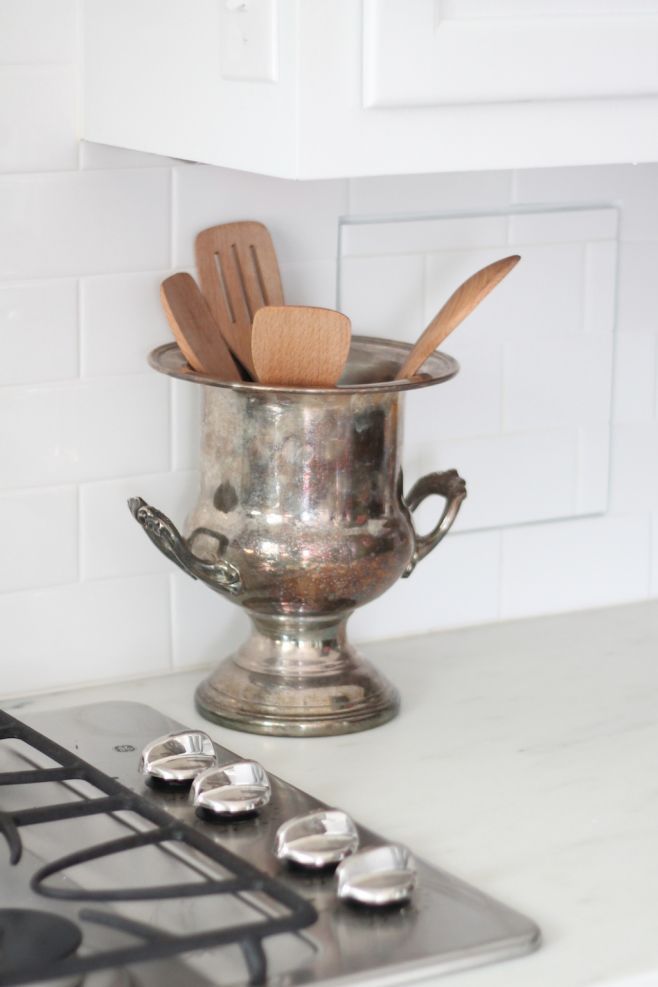 Of course one of the best things you can do in a small kitchen is assess your cabinet space. Determine what you need & what hasn't been used in years. Here are my tips for organizing your cabinets.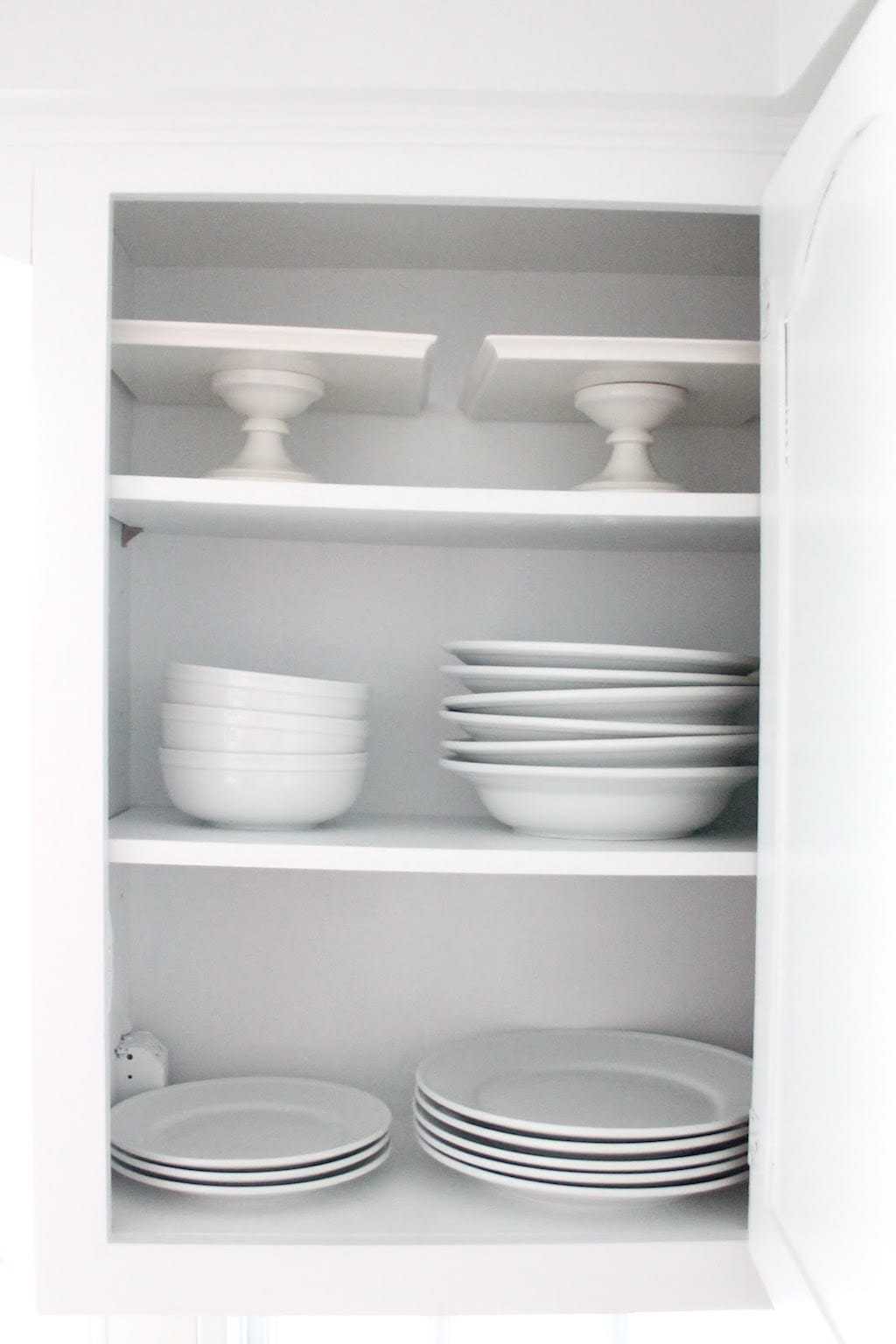 Oh, and that pesky under the kitchen sink area? I have a solution for that too!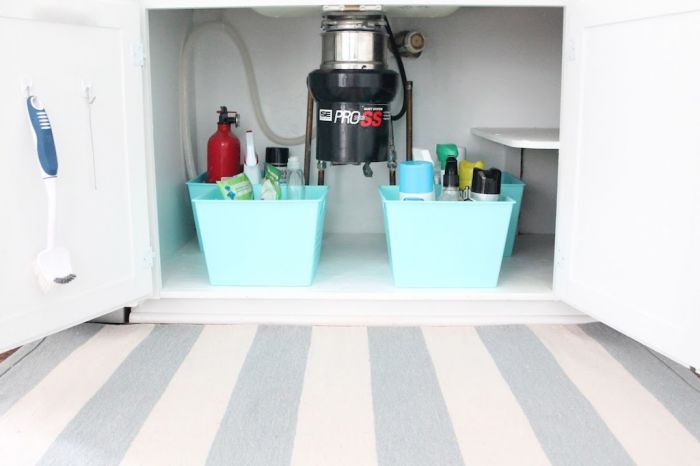 Don't forget to add storage to your cabinet doors as well.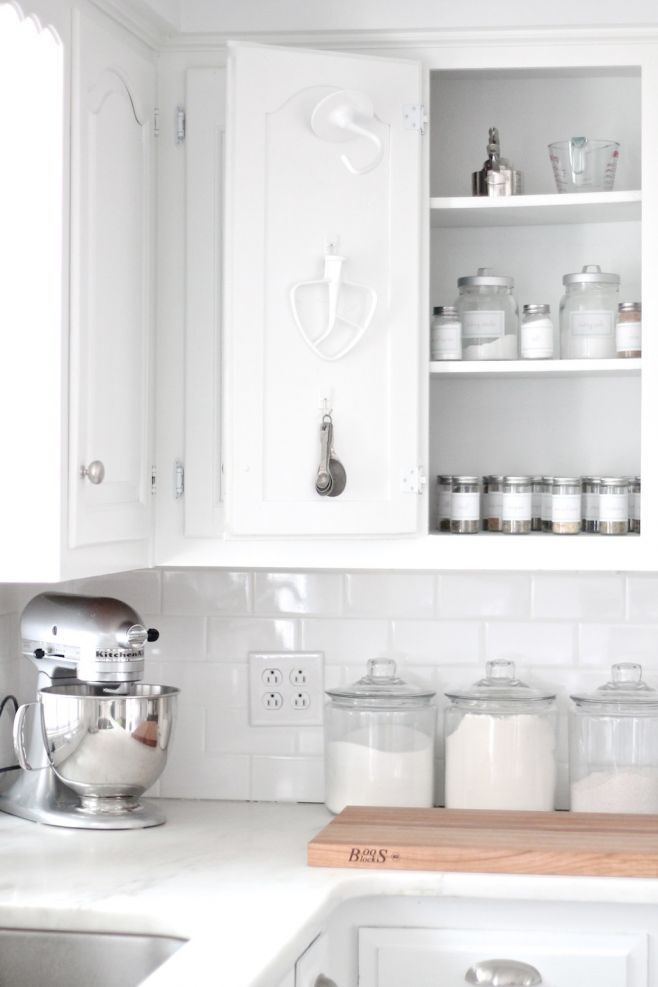 Still want more kitchen organization tips? I have a few additional here.
Pin it for later: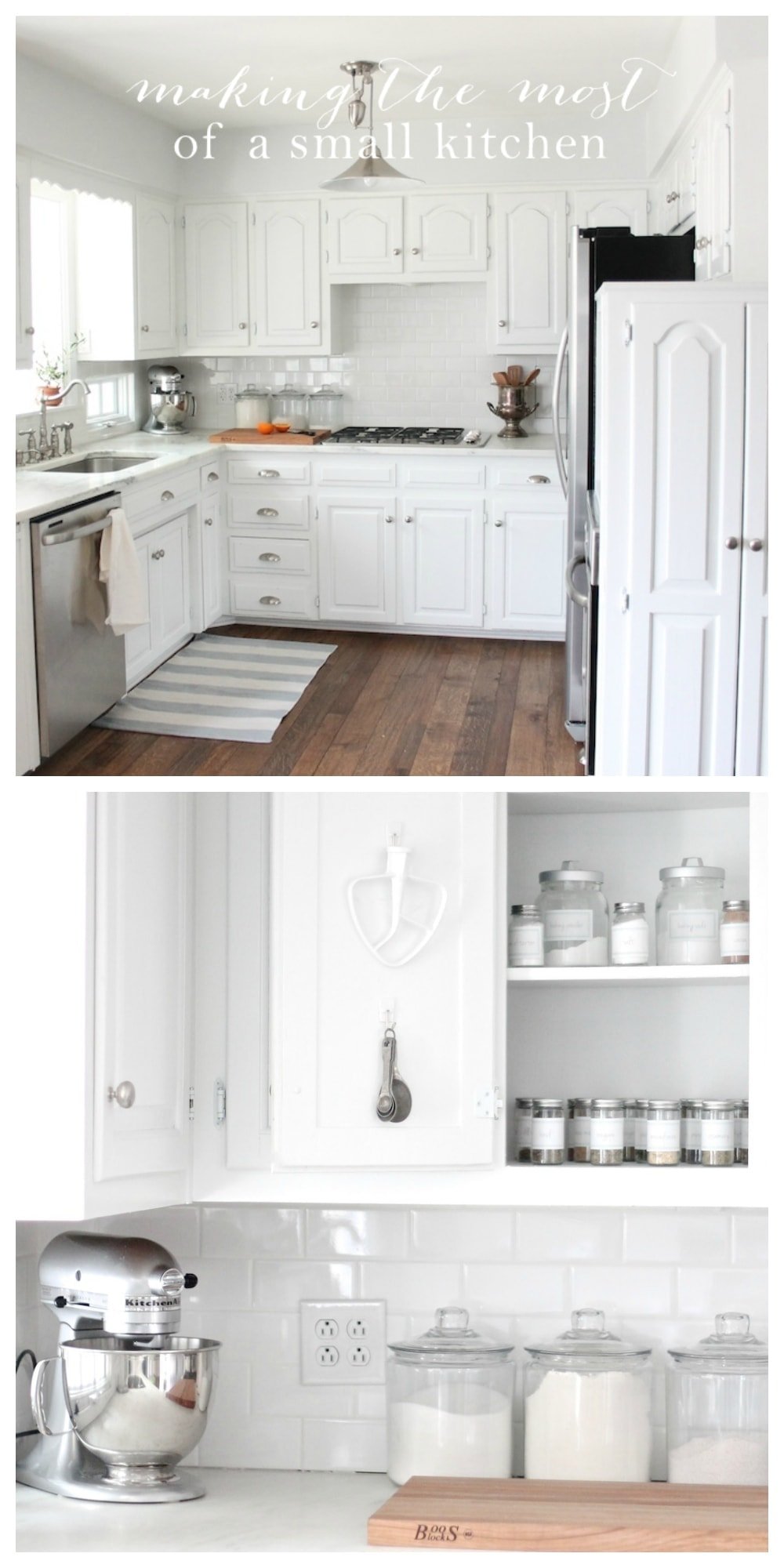 What are your favorite ideas for adding space to a small kitchen?
LET'S CONNECT!
instagram | newsletter | facebook | pinterest