You've chosen the perfect paint color – now what? It turns out that your next decision is just as important. Choosing the right paint sheen is essential for both the design and function of a space.
Here's everything you need to know about getting it just right.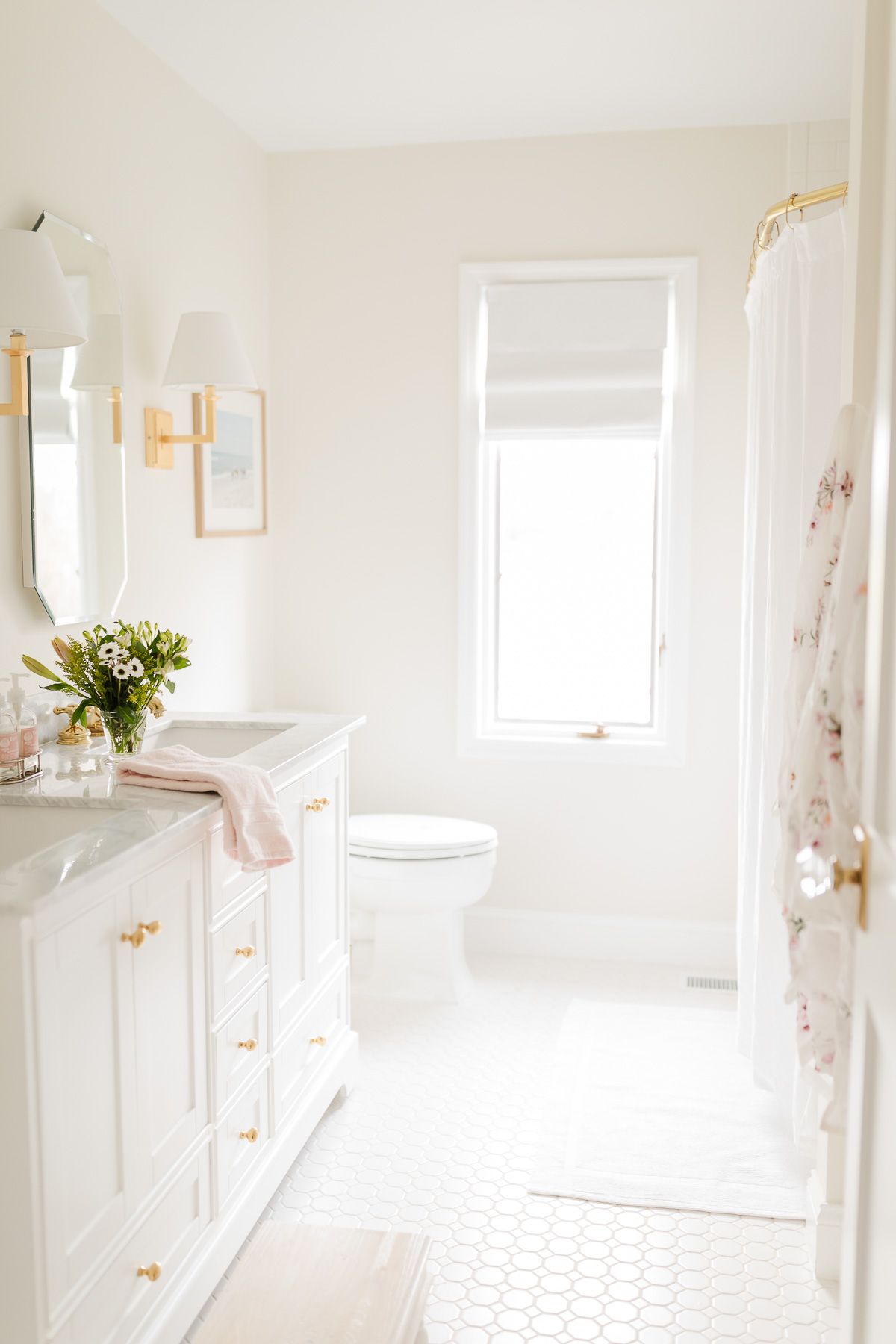 Sheen refers to how much shine or luster a paint has. In other words, it's how much light reflects off the paint's surface. There are varying degrees of finishes, from flat to high gloss and everything in between.
You may be wondering why sheen matters. Is it just for looks? Well, there is a design element to it for sure. Paint is one of the most visual elements in any room, and how it looks can make or break the entire space.
However, paint performs important functions too, such as protecting your walls, making them easy to clean, and hiding imperfections. So it should come as no surprise that different paint finishes do different jobs, some better than others.
Choosing the wrong paint finish can be a costly mistake. It can mean having to repaint to get it right – that's time and money. Keep reading to learn all there is to know about paint finishes, so you can make the right choice for your space.
You may also want to check out my tips for Choosing the Best Ceiling Paint, plus don't forget to get my Printable Paint Color Chart to keep your home's colors organized!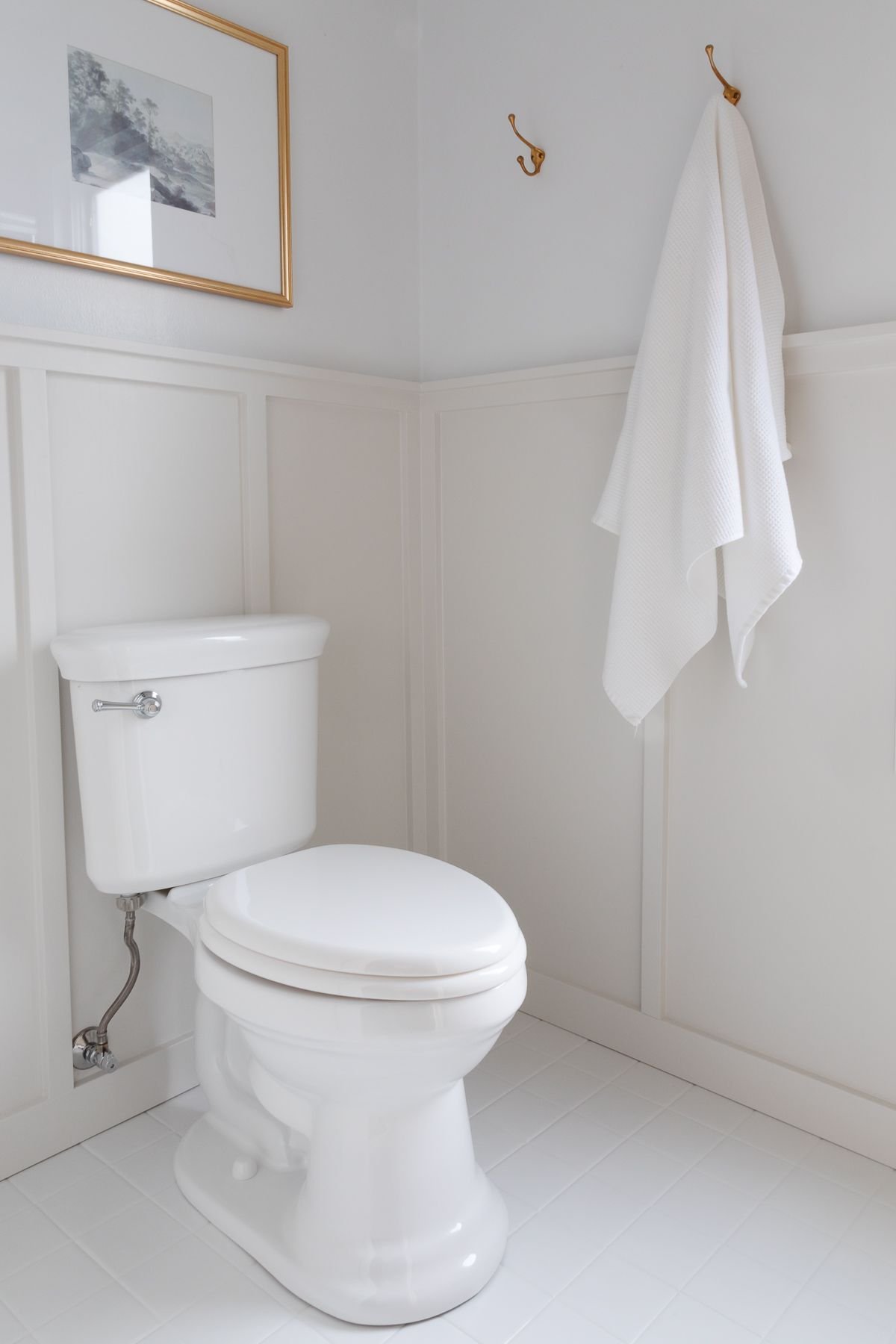 Common Paint Sheens in Order
The paint industry has strict standards for determining sheen, involving the ratio of resins to pigment and how much light reflects off the surface from varying angles. For our purposes, it's enough to know that across the industry there are common paint sheens that are almost universally used.
There are four common categories of paint sheens, which are gloss, semi-gloss, low-luster, and flat. The low-luster category includes satin and eggshell finishes, and the flat category includes flat enamel and flat. Is that about as clear as mud? Or in this case, as clear as thick paint?
The most common paint sheens, from shiniest to dullest, are gloss, semi-gloss, satin, eggshell, flat enamel, and flat.
It's important to note that not all companies use the same terminology. For instance, some may use the terms "flat" and "matte" interchangeably. Some companies don't offer all six, and instead offer only one low luster paint under the combined label "eggshell/satin" or something similar.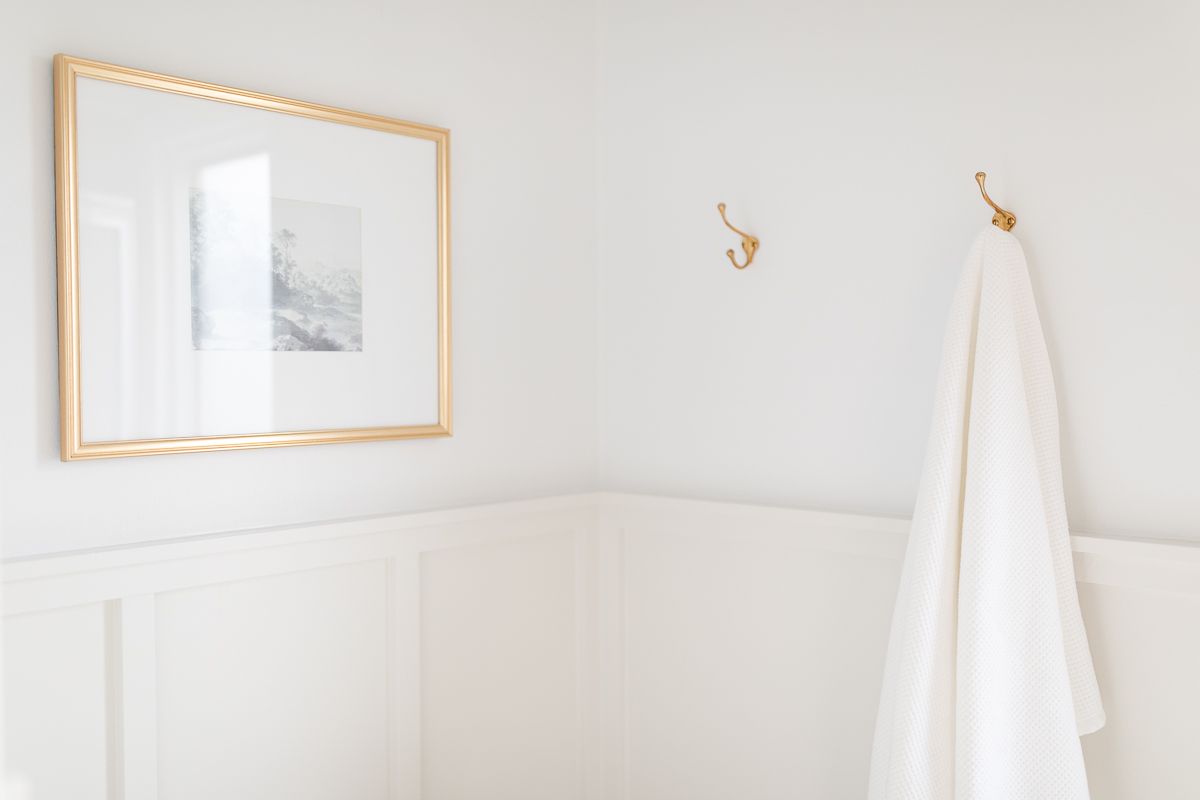 Paint Sheens Explained
Here's a brief description of each one, so we're all on the same page before we get into the design aspects of where and how to use them:
Gloss (a.k.a. high-gloss) – Like its name suggests, gloss finish doesn't hold anything back. It offers maximum shine in a strong, durable finish.
Semi-gloss – This is a beautiful mid-gloss finish that gives the perfect touch of shine without being over the top.
Satin – A smooth, low-gloss finish, satin paint is the most popular all around choice because of its versatility.
Eggshell – Imagine the surface of an eggshell and you'll pretty much have the right finish in your mind. It is mostly matte with only the slightest sheen, more of a soft glow than an actual shine. It is durable and cleanable.
Flat enamel – This is completely matte with no shine. However, it has been formulated to dry with a thin film over its surface, making it more durable than plain flat finish.
Flat finish – Sometimes called "matte finish" or simply "wall paint," it has no shine whatsoever, making it appear flat or dull. It has what can feel like a chalky finish.
The finish of a paint is independent of its color, but it can affect how we perceive color. For example, a dark color will appear even darker with a high gloss finish than it would with a matte finish.
Light colors appear brighter and more saturated when they have a high-gloss sheen, compared to when they are matte.
Sheen can change how we see the depth of a color, making it appear brighter or richer in certain lights. If you'd like a better idea of how sheen affects color, pick up a couple of sheen samples at your local paint store, one in a light color and one in dark.
View the strips from straight on, then from different angles, and watch how the light reflecting from the surface changes how you see the colors. It's fascinating!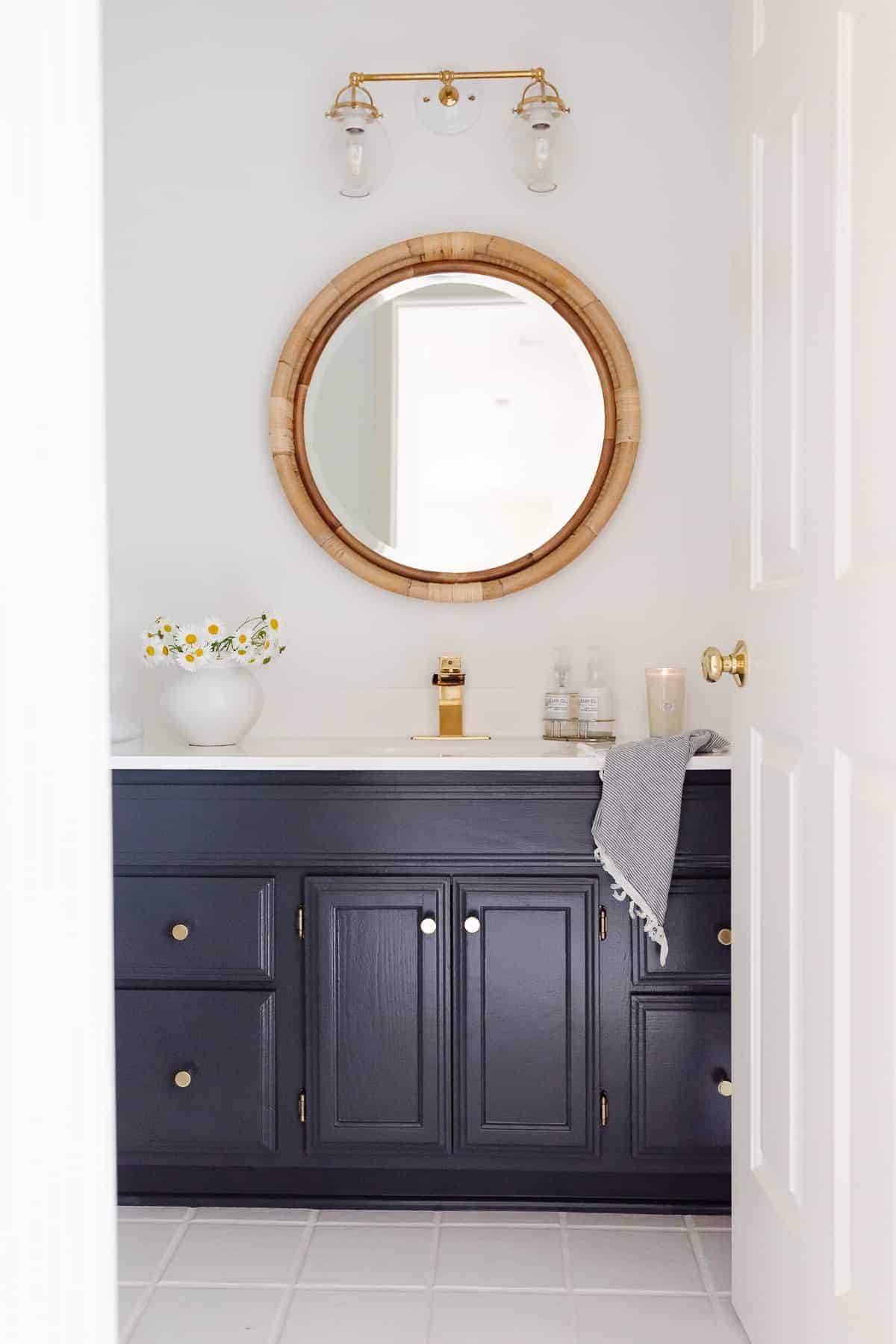 Where to Use Different Paint Sheens
Technically, you can paint any type of paint anywhere you want in your home. However, there are some basic guidelines to follow that may help you in choosing which paint sheen to use where.
Gloss (a.k.a. high gloss)
High gloss paints aren't typically used in home interiors, simply because they are SO reflective. However, high-gloss cabinets have begun making a few select appearances, and can be effective if you're going for a dramatic look. Gloss paint can also look great on furniture in very traditional or modern applications.
Perhaps try gloss paint on a small piece of accent furniture first. If you like it, remember to use it in moderation. It makes an impact because it stands out. If everything in your home were shiny and glossy, the look would be overpowering.
Note that glossy paint will show every flaw or imperfection that you are painting over. The light will reflect off of them and exaggerate them. The key is preparation to make everything as smooth and clean as possible before painting. If you're still concerned about showing flaws, it would be best to go with a lower sheen.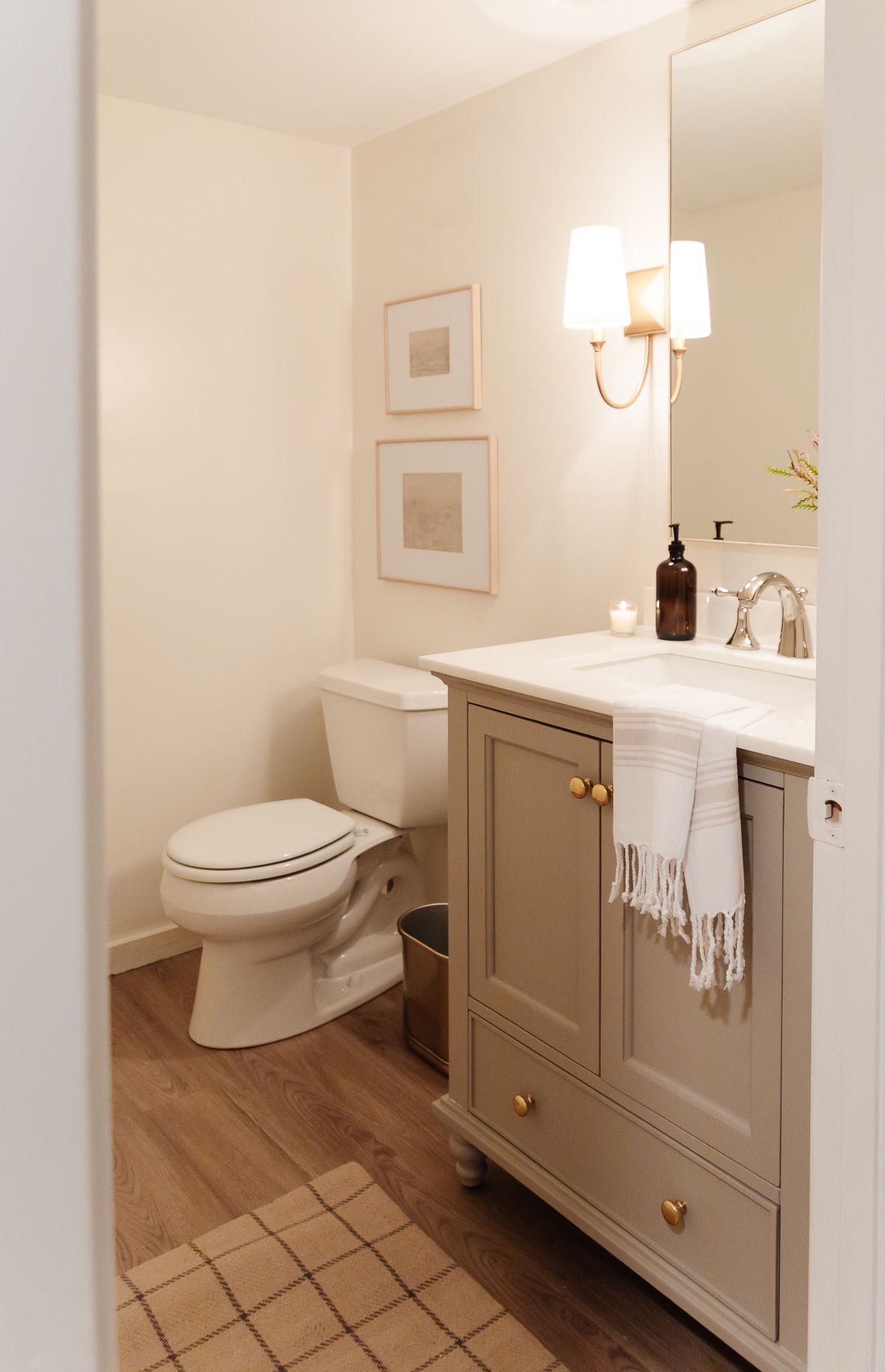 Semi-gloss
Semi-gloss paint is most typically used for trim, doors, and cabinets. It has a strong, durable finish that is easy to clean. The touch of shine can really make trim work stand out, especially when up against walls in a lower sheen. It has just the right amount of shine to make it appear bright without being over the top.
Like gloss, semi-gloss requires attention to detail before painting. Flaws and imperfections will show through, especially when the light reflects off of them, so it's important to make sure your surface is as smooth as possible before painting.
Satin
The finish of satin paint is smooth and has just the perfect touch of luster. It is the most popular sheen, because it is so versatile all around. It can be used on trim, doors, and cabinets, but it is also low luster enough to be used on walls and even ceilings.
Satin paint has a durable finish and is easy to keep clean, so it's a good choice for high-traffic areas, especially those that will need to be cleaned often. For example, it's great in kids' bedrooms, kitchens (where grease may splatter), dining areas, bathrooms, and hallways.
Since it has only a touch of sheen, it can also be carried onto ceilings when needed. This makes it a convenient choice, especially in spaces where you'll be using the same color on the walls and ceiling – no cutting in required!
One thing to watch out for with satin sheens, however, is that they can start to show brush and roller marks if you're not careful during painting.
Like its name implies, eggshell finish is a low-luster paint with just the slightest hint of sheen, like an actual eggshell. Similar to satin, it can be used on walls and ceilings.
Eggshell finish isn't a good option for trim and doors, however, because they require higher sheen for better cleanability.
Eggshell is a great choice for walls and ceilings with heavy texture or with flaws and imperfections. Because it is low luster, it will camouflage inconsistencies and help make walls appear more smooth. It is an ideal choice for family homes and would be great in living areas such as family rooms, hallways, and bedrooms.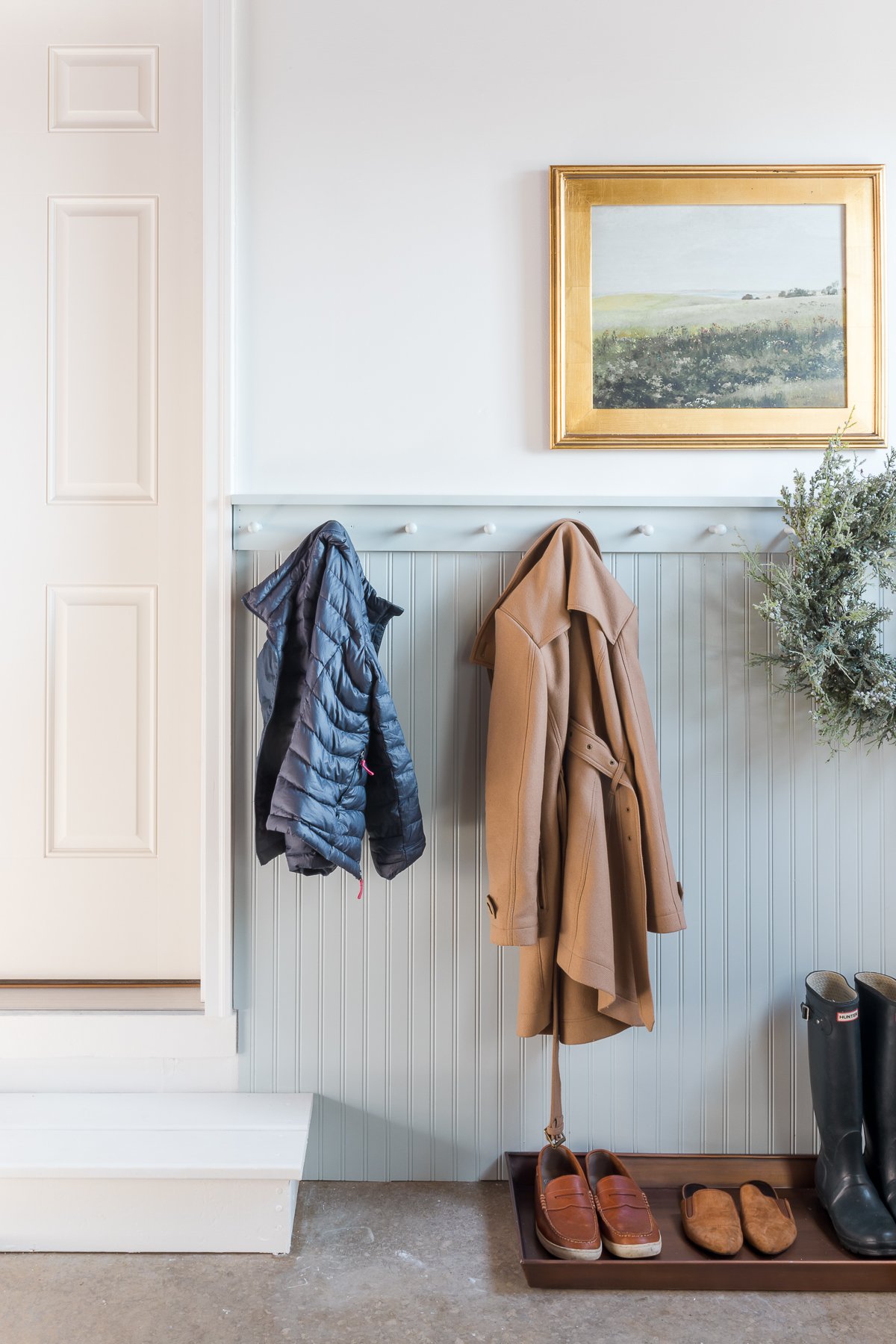 Flat Enamel
This is a no-luster paint sheen. It is completely flat, with no shine at all. It hides flaws well, so it's great on textured or damaged walls.
Because it has a thin film over its surface for added durability, it doesn't have the chalky feeling of plain flat paint. It can also be cleaned a bit more easily, so it can be used on walls in low-traffic areas, such as guest bedrooms and powder bathrooms. It's also a great choice for creating a rustic look on walls and furniture.
Flat
Flat paint is the final no-shine sheen. Like flat enamel, it is completely flat, with no gloss at all. It can have a chalky finish when dried, so it's pretty difficult to keep clean. In other words, this is probably not the paint to put behind your kitchen range or in your kids' playroom.
When a surface does need to be cleaned, the best approach may be to scrub it lightly then retouch the paint, since anything more than a light scrubbing can wear off the paint. So make sure if you use flat paint that you keep a little extra on hand for touch ups!
Despite everything, regular flat paint can be used on walls, especially if your main goal is to disguise flaws. It is also perfect for ceilings!
Tips for Choosing the Right Paint Sheen
The amount of gloss in your paint really comes down to what you're trying to accomplish with your paint.
As a general rule, the higher the sheen, the more durable and easy to clean it will be. However, high sheens also show more imperfections. On the flip side, lower sheens are harder to clean (and can even wear off with light scrubbing), but they hide flaws well. Keep this in mind as you choose the right finish for your specific space.
Also, remember that you are not locked into the same paint sheens all over your home. You can choose different sheens to suit the design and function of each space. For example, you may choose satin finish for your kids' bedrooms but eggshell for your own. Do what works for you!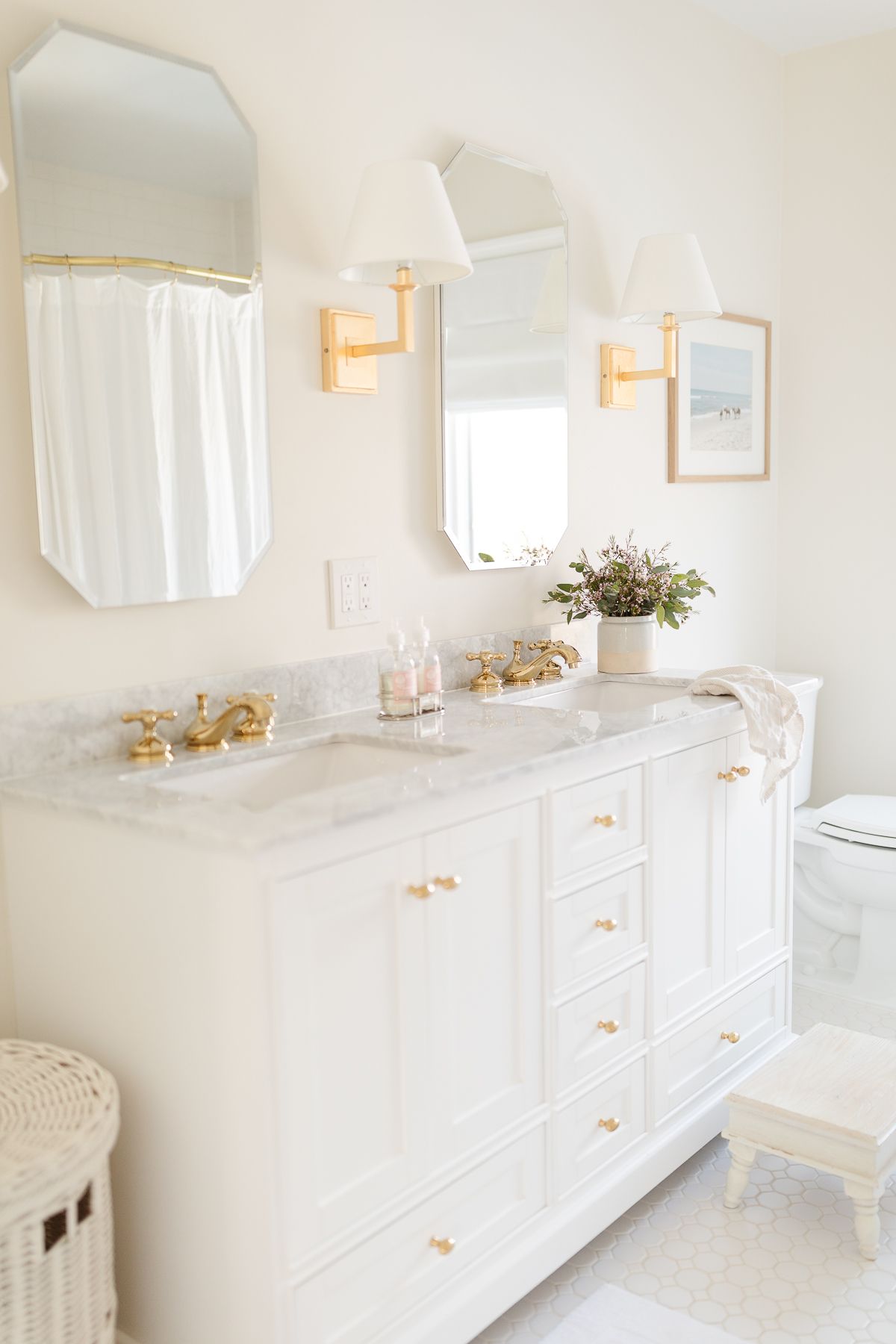 Fun Paint Sheen Variations
Monochrome – Have you seen the growing trend to paint an entire space – walls, trim, door, and ceiling – the same color? It's an interesting look! If you want to try it and use just one paint sheen on everything, consider using a satin finish.
It's not too dull for trim or too glossy for a ceiling – it will work everywhere! Or if you want to use different sheens, try pairing gloss or semi-gloss trim against flat or eggshell walls. As the light reflects off of the surfaces throughout the day, just the variation of sheens can make it look like an entirely different color!
See an example of this style in Sherwin Williams Evergreen Fog.
Patterns – Instead of using contrasting colors, try using different sheens to create a fun pattern or design on your walls. Imagine large scale stripes, diamonds, chevron, freehand designs, etc. all painted in one color but with two or more different sheens.
To achieve the look, choose one color and purchase it in flat and satin or eggshell and semi-gloss. The effect would be subtle and stunning!
What are the different paint sheens?
The six most common paint sheens – in order from the lowest to highest luster – are flat, flat enamel, eggshell, satin, semi-gloss, and gloss. Different paint brands may use different terminology, but the basics are usually the same.
What is the most popular paint sheen?
Satin is the most popular overall sheen, because it is so versatile in how it can be used. It goes on smooth and can be used on trim, doors, cabinets, walls, and even ceilings.
Which is shinier, eggshell or satin?
Satin paint has a slightly shinier sheen than eggshell. Some paint brands, however, combine these two sheens into one and call it "eggshell/satin."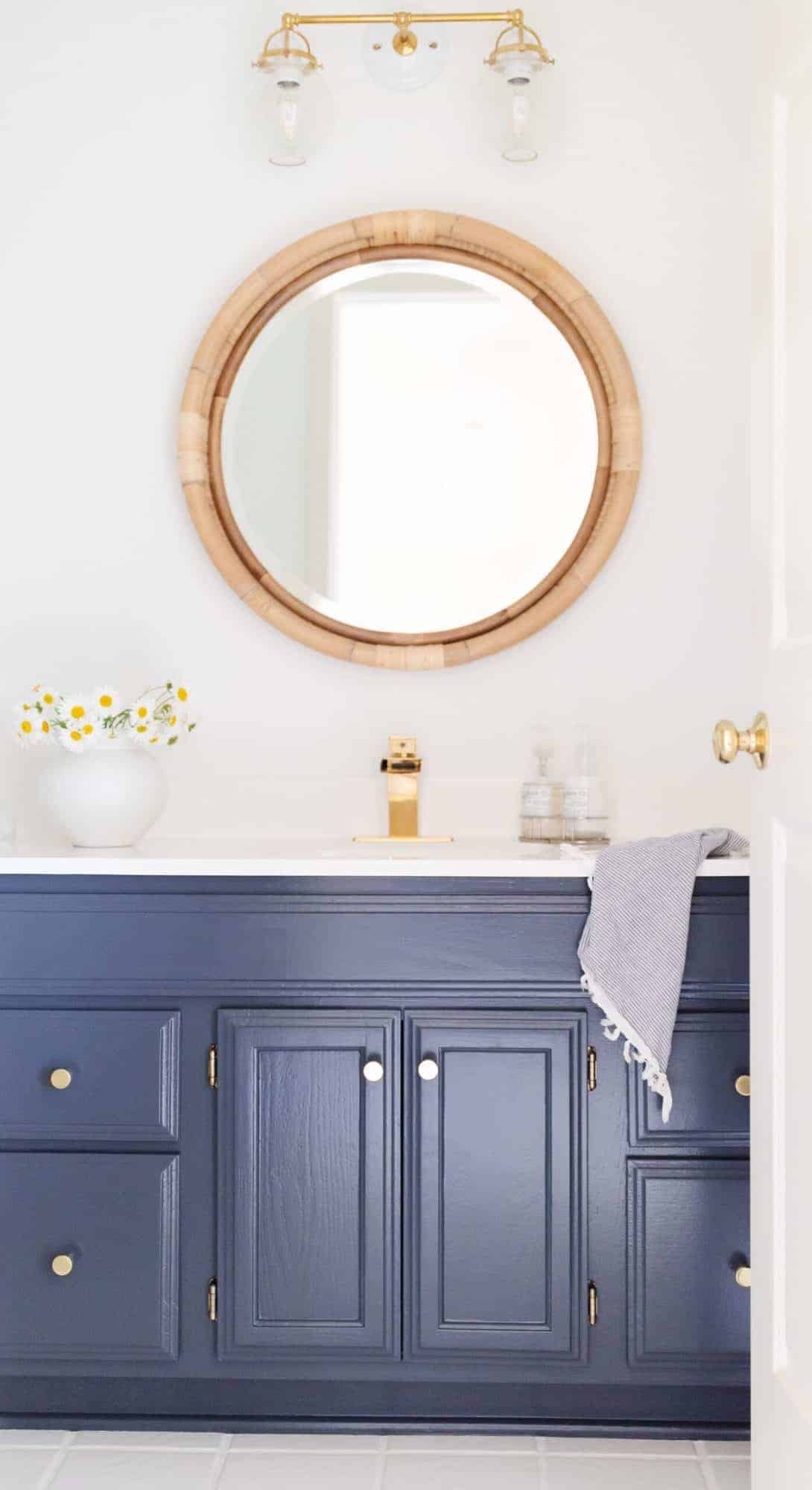 Let's stay in touch! Join our newsletter for access to exclusive content, never-before-seen photos, your questions answered, and our favorite projects. You'll receive the best design secrets delivered directly to your inbox! Sign up here!