What is LRV (Light Reflectance Value) and why does it matter? Learn the ins and outs of this painting terminology to help you make the perfect paint choices for your home!
You might have noticed the term LRV in articles about specific paint colors, on paint fan decks, and more. What does that LRV number mean, and can it help you make better paint choices?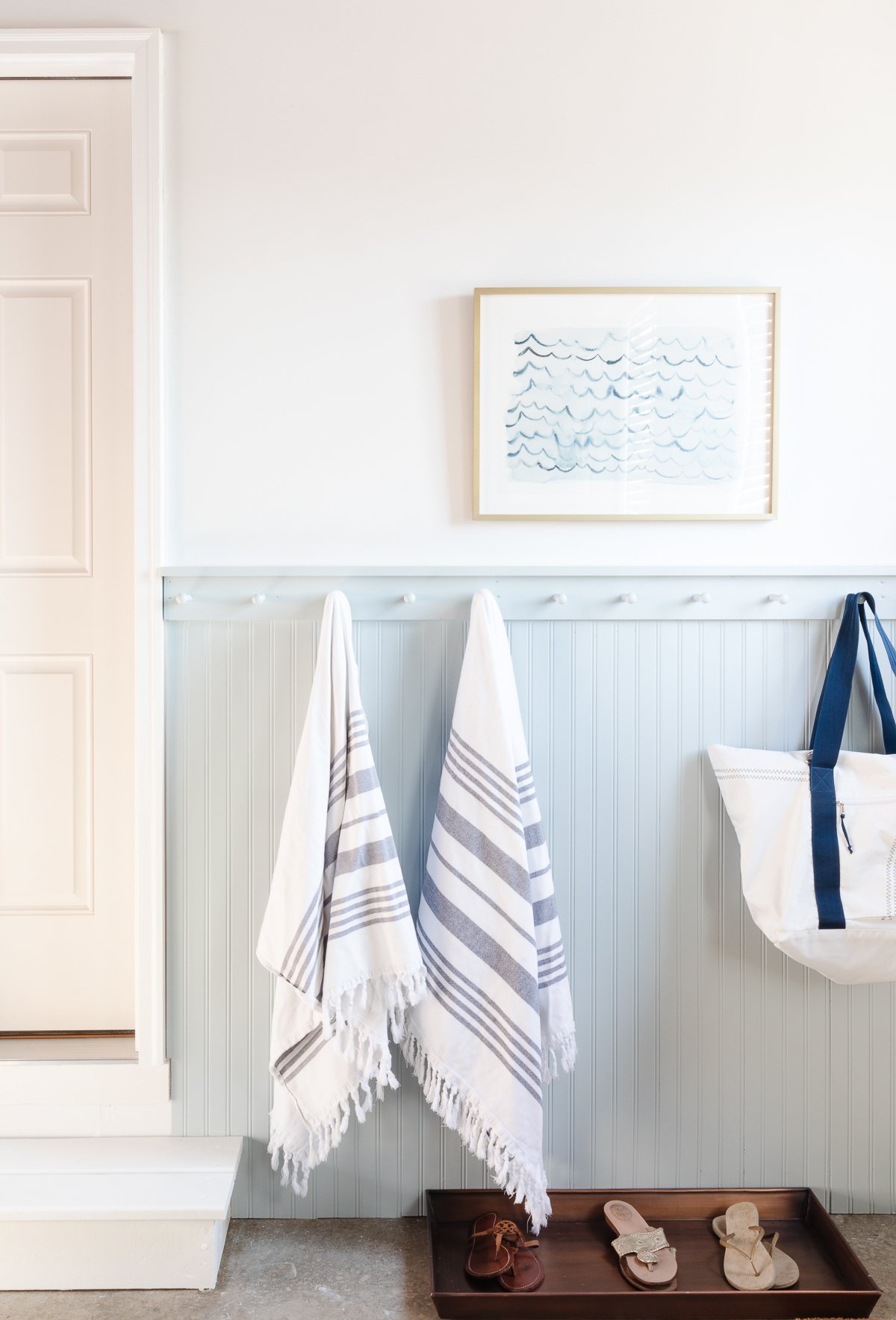 If there's one thing I've learned a lot about in my years of sharing home remodeling projects, paint decisions and tutorials, it's LRV.
In fact, I'm sure you've noticed this term as you've searched for insight into paint colors and more. In fact, if you've chosen a paint color in recent years you might have seen an LRV number and wondered what it meant or why it was there!
Today, we're going to take a deeper look into this term. You'll learn how it can help you make paint decisions, where it came from, and why it matters in your home. I love chatting paint with you – don't miss my favorite Warm Whites, Blue Gray Paint Colors and Greige Paint Colors!
This post is organized into categories. Use the table of contents drop down menu to jump directly to the products you're interested in viewing!
What does LRV Stand for?
LRV is an acronym for a measuring system of a paint color… Light Reflectance Value. It simply measures the percentage of light that is reflected from a surface.
Color consultants, architects, and all types of designers use LRV information throughout their planning process.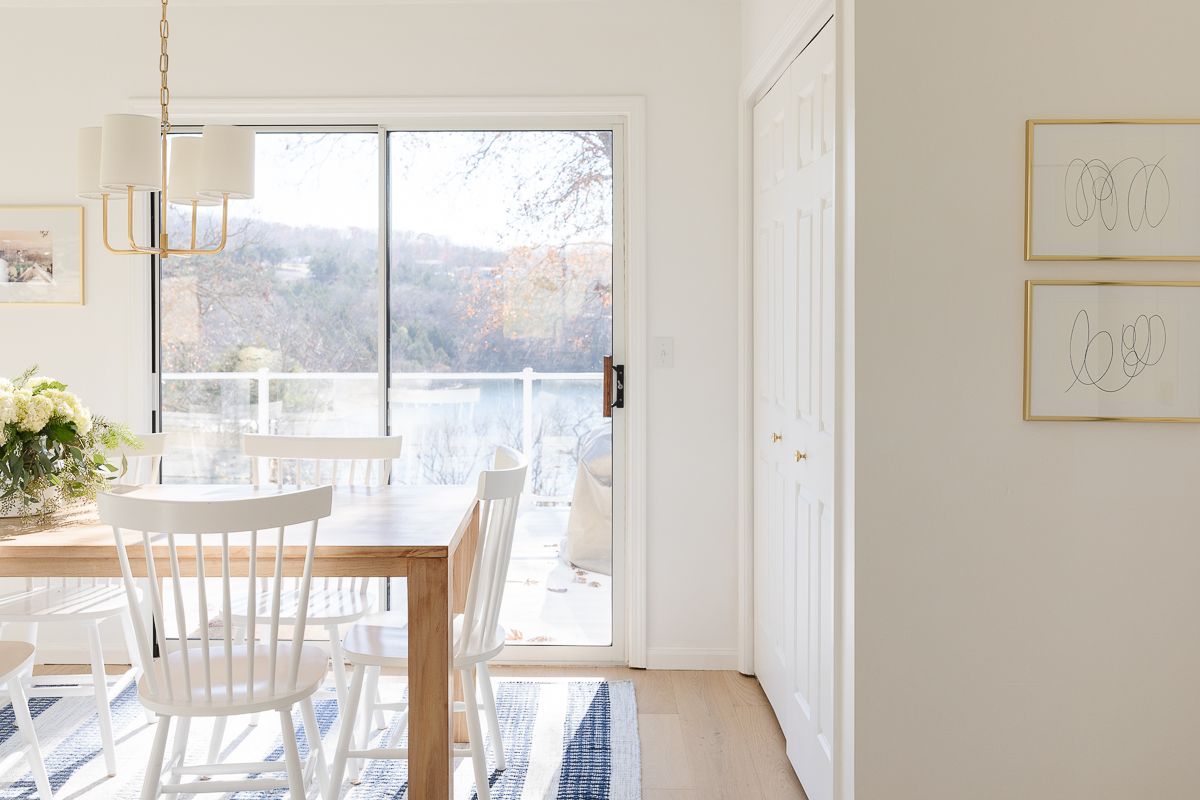 What is LRV?
Simply put, LRV is a measurement system that is commonly used by design professionals and helps to show the light and bright level of a color.
The higher the number, the more light that paint color reflects. This means that the more "white" a paint color is, the higher the number will be on a scale of 0-100. A
For example, the LRV of Smoke from Benjamin Moore (shown on the beadboard in this post) is somewhere in the middle of the charts, coming in at 56. A zero would mean that a color literally absorbs all light in the room, whereas a 100 would mean it reflects all the light.
In the real life spectrum of paint colors, the darkest and lightest colors available don't quite reach the ends of that scale.
To see the opposite ends of the LRV spectrum, Hale Navy (a very dark navy color, shown on the vanity below) has an LRV of 8. Benjamin Moore Chantilly Lace (shown on the walls of our lake cottage) has an LRV of 92. The deepest black colors will hit around a 5, and the brightest whites into the 90s.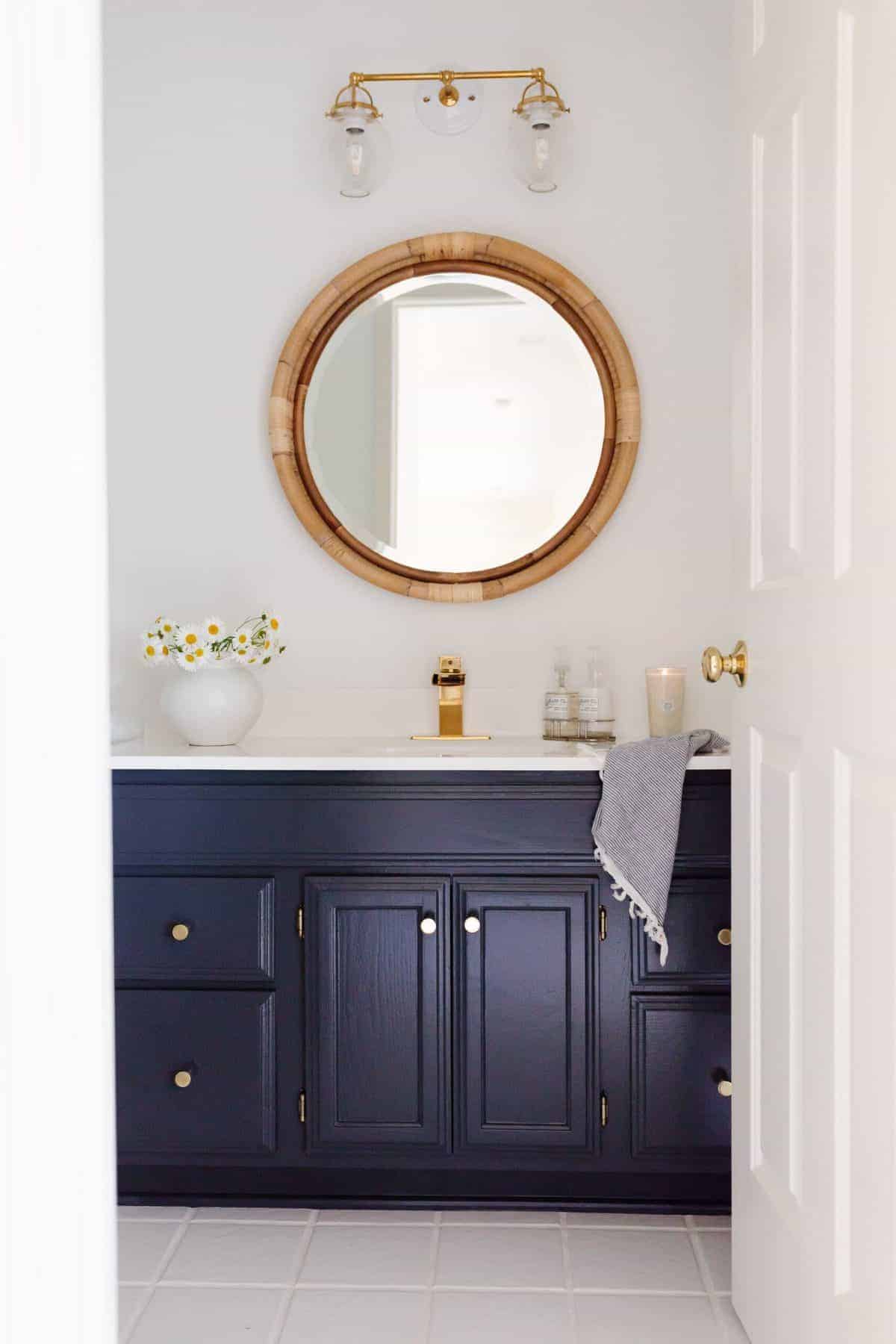 LRV Tips
Samples – Pay attention to the LRV number on each sample, because as you try different shades, you'll begin to recognize a pattern in the colors that feel good in your home.
Choosing a color with a higher LRV can be a challenge. Shades of white will have a high light reflective value, picking up the colors around them. Depending on your light sources and the direction your home faces, this can change the way the color feels.
Browsing paint samples at the store? Often, the LRV is listed on the back of color samples or the back of a fan deck of paint.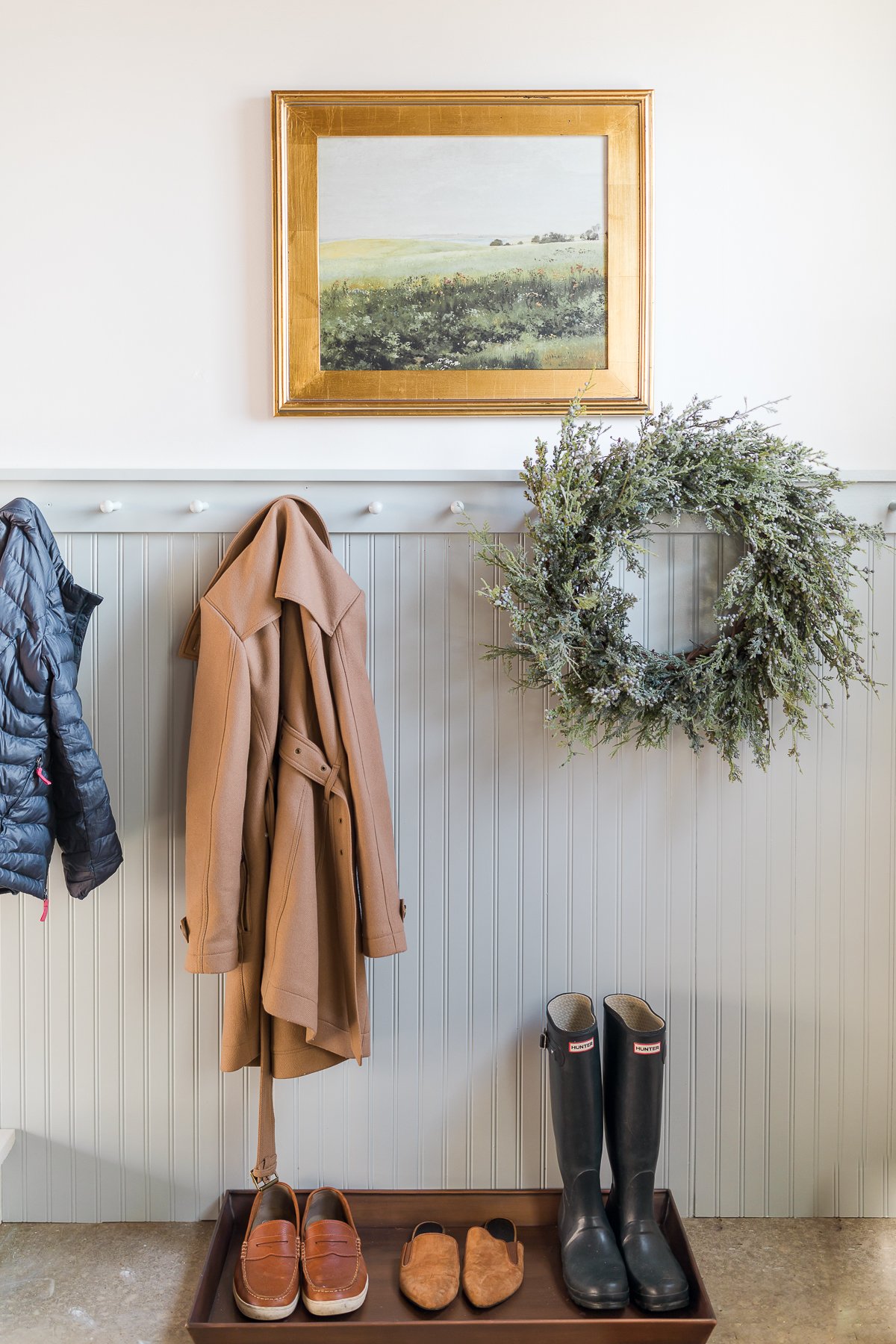 Why does LRV Matter?
The LRV of a paint color can help you determine exactly how much light can be bounced around your home!
In commercial spaces, this term can also be useful. Especially in larger buildings, the more light that is reflected from the walls can mean less overhead and task lighting, and even less heating bills in the winter.
In terms of sustainability, a higher LRV can help create a lighting plan that helps to bounce daylight deeper into a building's rooms. In fact, that means a lighter, brighter color can actually save energy, saving you money in the long term!
Frequently Asked Questions
Where do you find the LRV of a paint color?
This varies widely between brands.
Farrow and Ball – Contact customer service.
Sherwin Williams – Generally listed on the back of each color on the paint fan decks, or click "details" on an individual color listed on their website.
Valspar – Valspar lists colors on the fan paint deck.
Benjamin Moore – Search for the specific color on the BM website and it's listed there, and it's also listed in the index of your paint color fan deck.
What is the perfect LRV?
The answer to this question varies widely for everyone! Many paint professionals and decorators consider a perfect LRV for residential interiors to fall somewhere in the middle of the range – meaning 50s.
However, a light and bright background in interiors is very popular in today's homes. That means a much higher LRV, often in the 80s or 90s!
What is a good LRV for a north facing room?
For a north-facing room, try to go for a slightly higher LRV simply because of the light source that can tend to feel a little darker overall.
Go To Paint Colors with a High LRV
You can find a complete list of thoroughly reviewed paint colors here and paint tutorials and tips here! Recently, we painted out Dutch door in a pretty soft blue – one of our favorite Coastal Blues.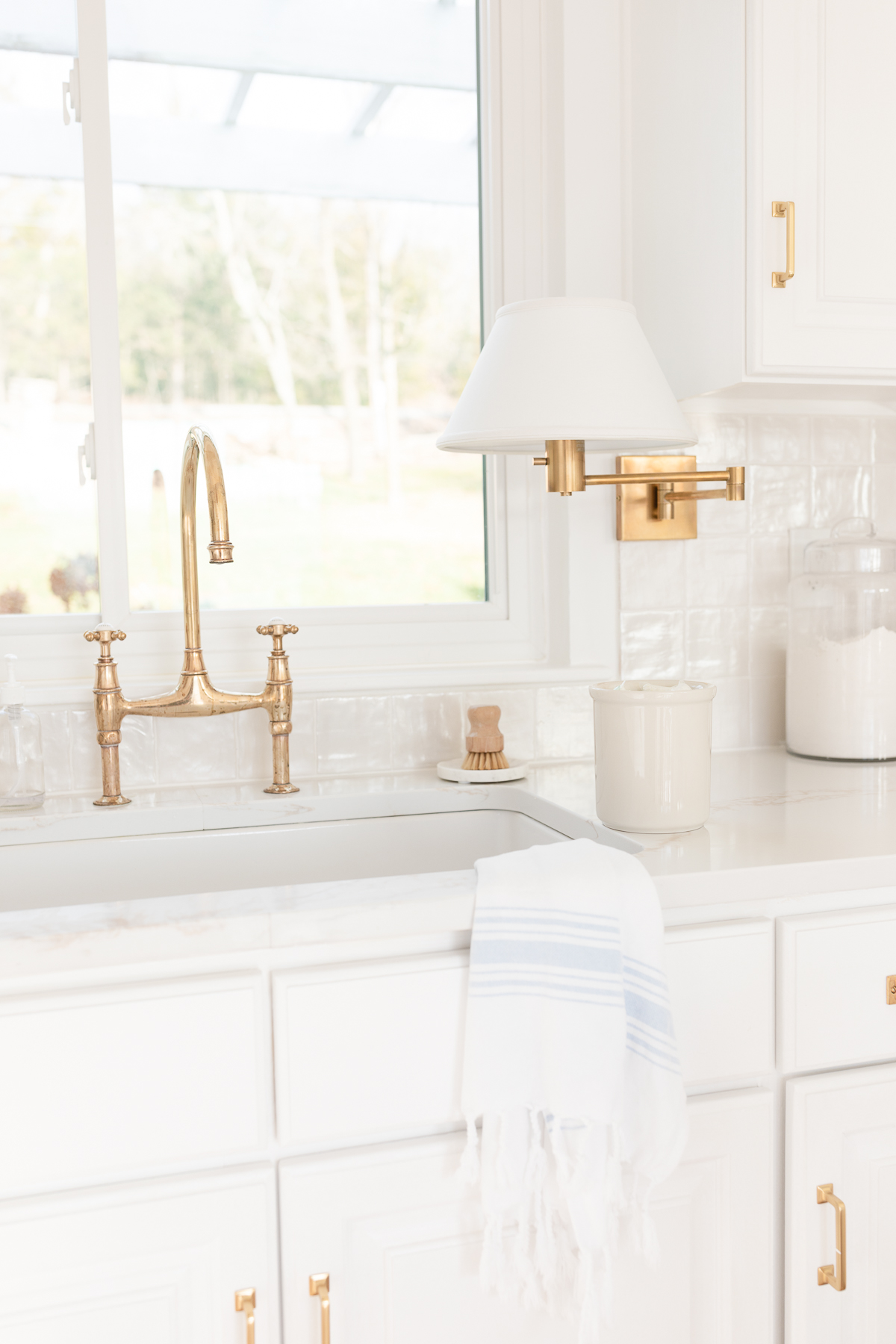 I'd love to hear from you! Are you familiar with light reflective value? Is it a tool you've used when choosing paint in the past? Chime in with any tips in the comments!