Learn how to choose paint samples and where to buy them! Paint samples don't have to be complicated. In fact, there are so many ways to get them – from Samplize peel and stick paint samples, to traditional paint swatches that you roll or brush on in small sections.
Get all the best tips before you head to the paint store and get overwhelmed with indecision! This is a complete guide to paint samples to save you time and money.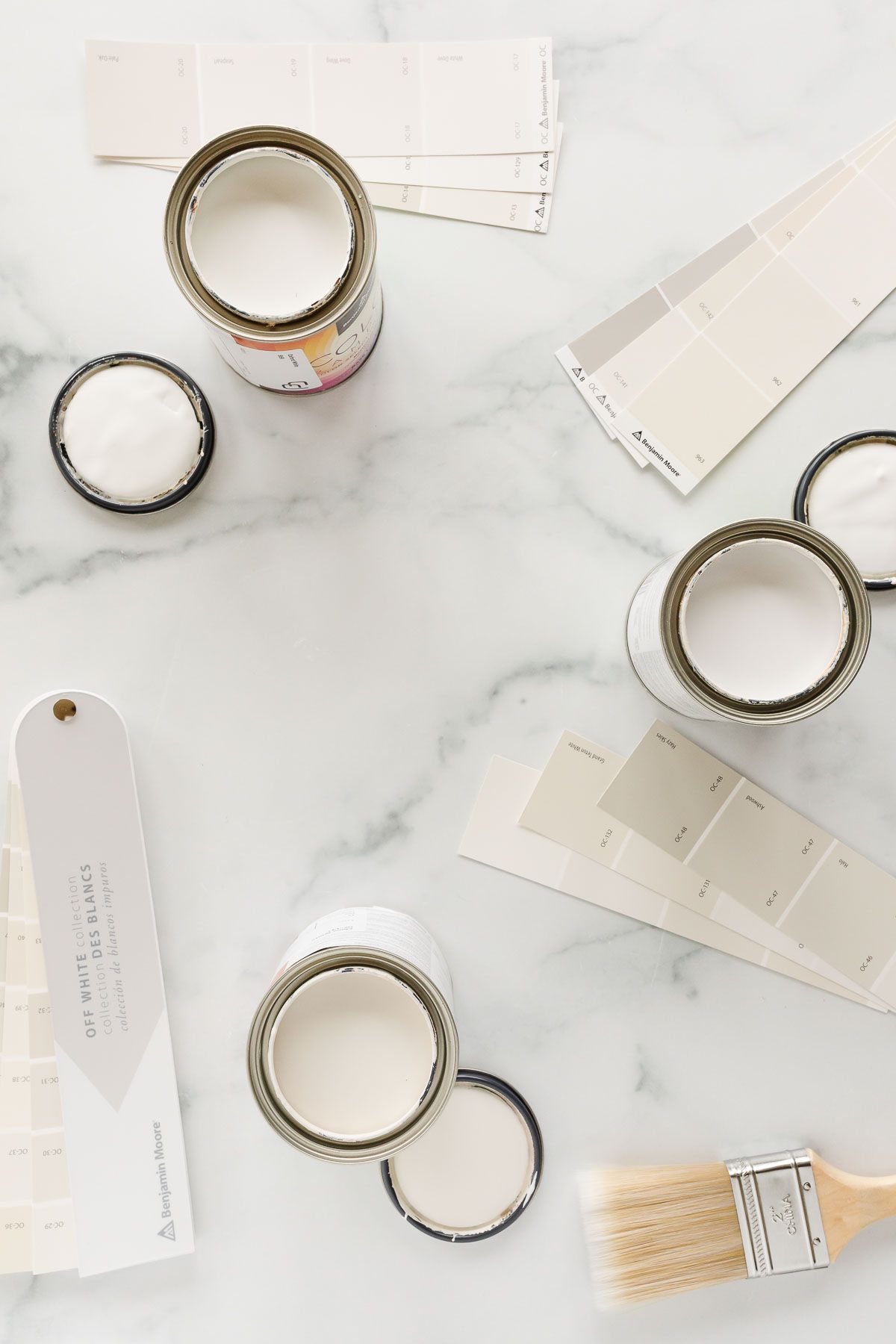 Welcome to another handy little paint guide! I'm so hopeful that this series of paint guides will help you navigate paint choices for your homes. If I know anything after years of paint color dilemmas, it's that paint isn't easy… that's for sure.
In fact, that's why I've created these resources for our favorite paint colors, tips and tricks. When I share our own personal mistakes and successes, I hope it means that you can feel more confident in your own decisions!
Today, we're tackling the world of samples. You'll learn about the different options for how to sample paint colors on your own walls, trim and furniture. I'm also sharing my favorite tips for where and how to use the different types of samples – and where NOT to!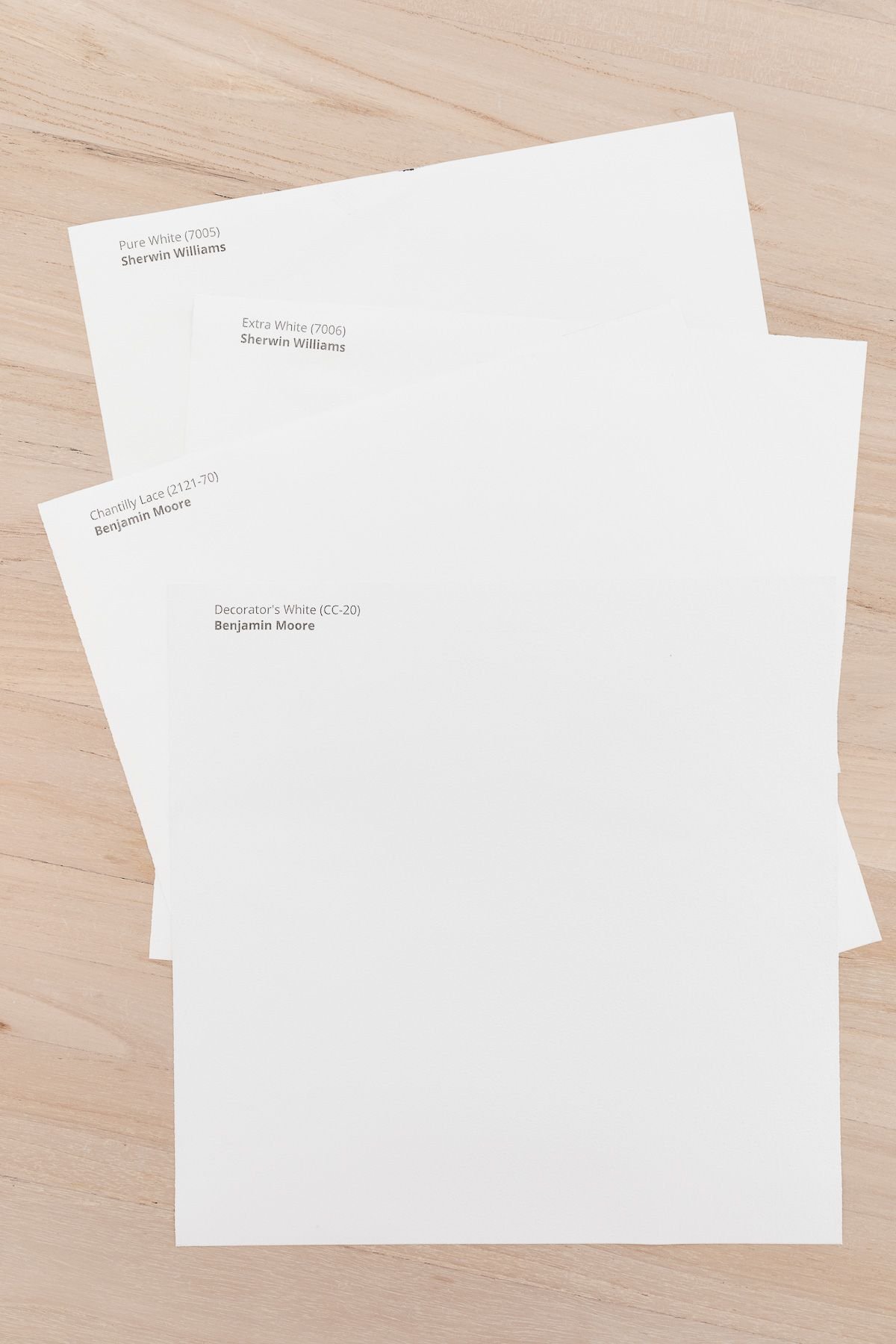 This post is organized into categories. Use the table of contents drop down menu to jump directly to the products you're interested in viewing!
Not so long ago, these little samples were harder to come by. The best we could do was pick up the tiny printed paper swatches at the paint store and tape them to the walls, hoping for the best. Thankfully times have changed for the better!
Different Types of Paint Samples
For many years, you had to buy an entire quart of paint (or… gasp! an entire gallon) to get a true sample. Thankfully, that's no longer the case.
Many paint stores and hardware stores now carry tiny eight ounce sample cans of paint. While these small samples are not made with the exact formula of a larger can, they are quite accurate in color to give you an excellent idea of what a larger scaled project would look like.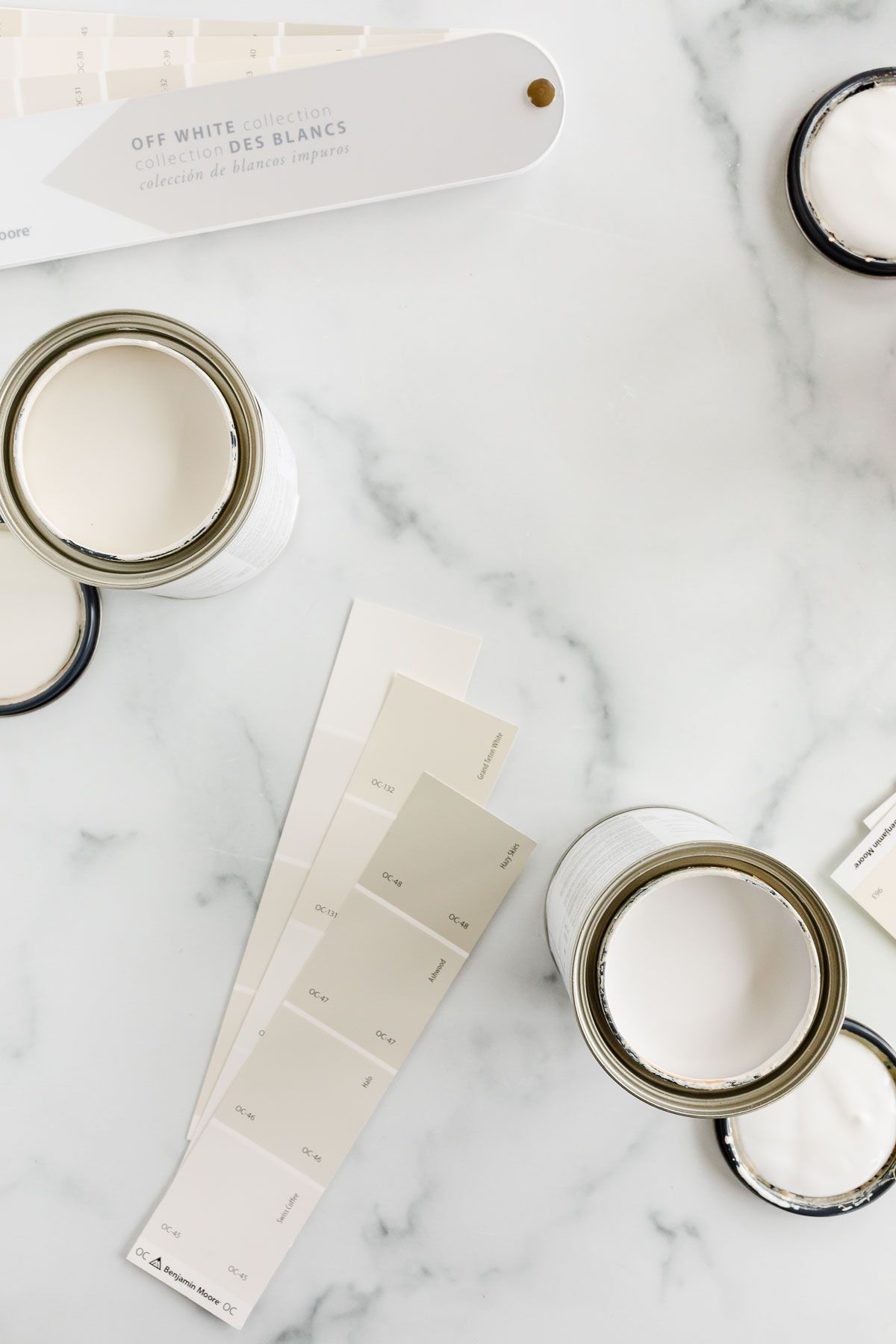 There are several ways to capture the authentic color of a paint on your walls, to try it out and make sure it works for you. Try one of the following:
Traditional color chips – These are small printed square or rectangular cards that you can tape to your walls to try and get a good idea of color. Positive: they are free! Negative: they aren't completely accurate (printing instead of real painting) and they're very small.
Buy a tiny sample can. While these are affordable and quite accurate, they can be messy and leave brush strokes on your walls or cabinets while you sample.
Paint on a piece of foam core. Don't want to paint directly on fresh drywall or furniture? Try painting your sample onto a square of foam. Avoid cardboard as it's extra absorbent and might not show a true final color.
Peel and Stick – Several brands have created peel and stick samples that are the most accurate representation of color, like Samplize.
What is Samplize?
Samplize is a company that produces peel and stick paint samples, made from real paint colors!
Major paint companies like Sherwin Williams, Benjamin Moore and Farrow and Ball all work with Samplize to create colors that are true to life!
The best part about Samplize is that these samples can be removed and moved to different parts of your house. This is so important for studying a color in various lighting situations and with your furniture and trim colors.
The other thing I love about Samplize peel and stick paint samples is that you eliminate the added brush strokes that can happen when you directly paint your samples onto the wall. This is especially important with cabinetry and trim, where brush strokes are more obvious and harder to hide!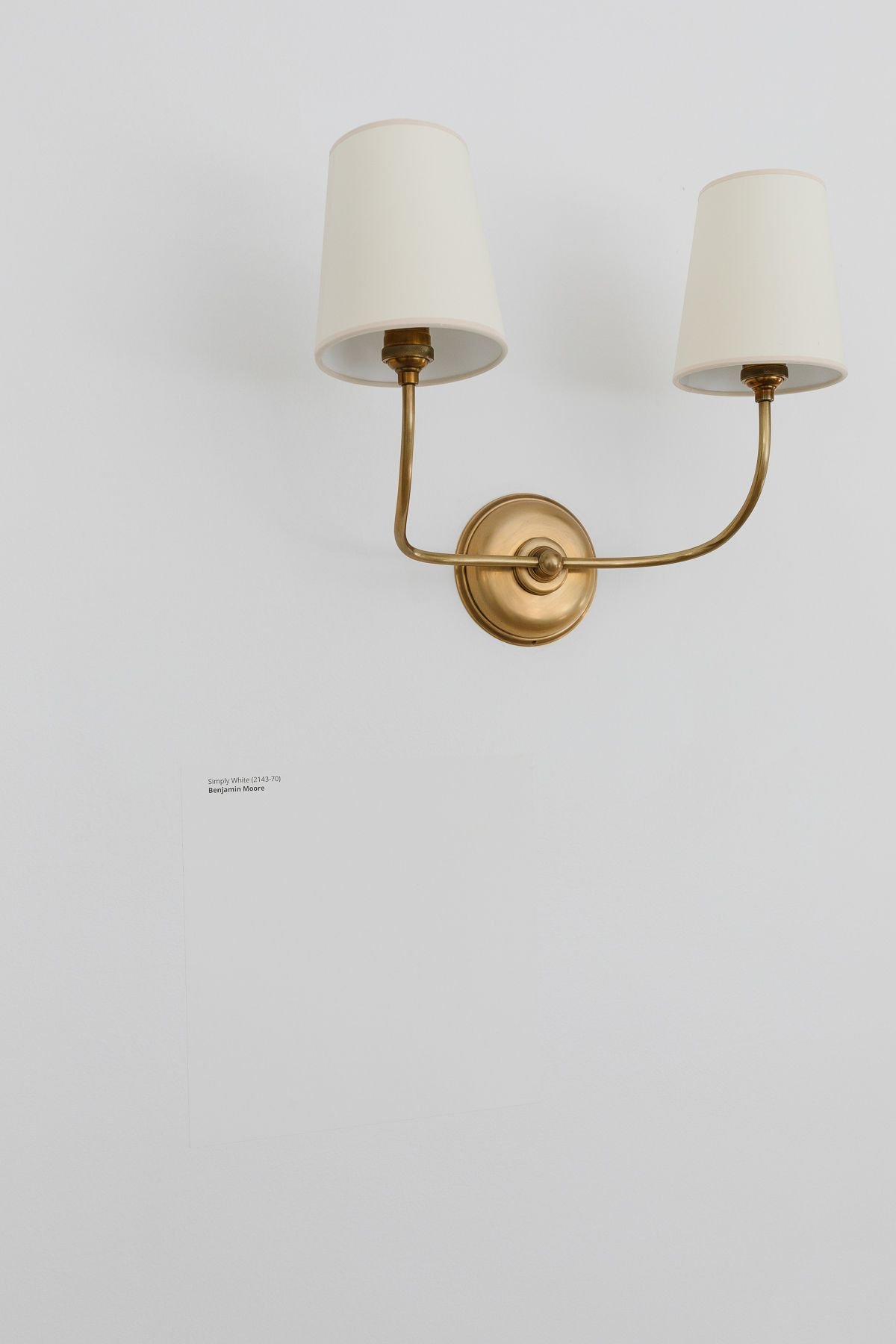 Benefits of Samplize Over Traditional Paint Samples
Large Sticker Size – The samples are 9″x14.75″.
Accurate Color – two coats of the exact paint provided by the brand. For that reason, the color is exactly the same as the final painted result. That is the primary advantage over traditional paint swatches which are merely dyed to mimic the color.
Affordable – Currently priced at $5.95, these are re-usable samples that can save you a lot of money over the span of your painting projects.
Real Paint – Instead of a printed, dyed paint swatch like the paper ones you'll find in the stores, these samples are painted with the actual paint from the manufacturer.
No Damage, No Mess – The stickers won't damage your walls.
Flat rate, Overnight Shipping – $5 shipping sends your package overnight!
In my opinion, the biggest problem with Samplize is that only one sheen is offered. As we all know, paint sheens can really make a difference!
Tips
Starting with the free card stock swatches is fine – it will begin the process of elimination.
Paint colors will always darken as they dry.
The bigger, the better! Especially for exterior paint, try a large sample section to get a good idea of the overall color.
Painting your own samples onto a piece of foam can be helpful if sheen is important to you. Sheen does affect final color!
If you're painting your own samples onto a piece of foam core, ensure that you use two coats for an accurate color.
Painting directly on the wall can make repainting more difficult, so keep that in mind!
Be sure to look at your paint samples on different walls, and throughout the day for different lighting. This is incredibly important! In the two photos below, you can see the difference in these colors from daytime natural light, to LED light bulbs at dusk.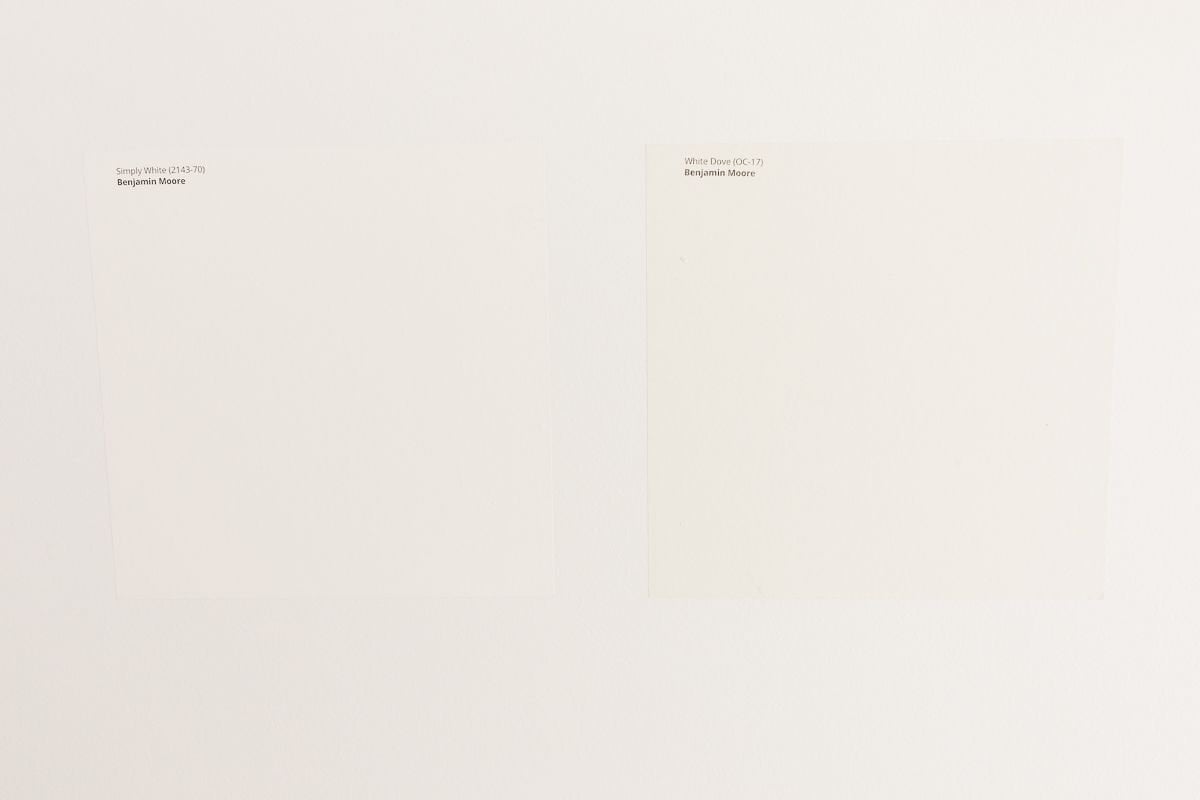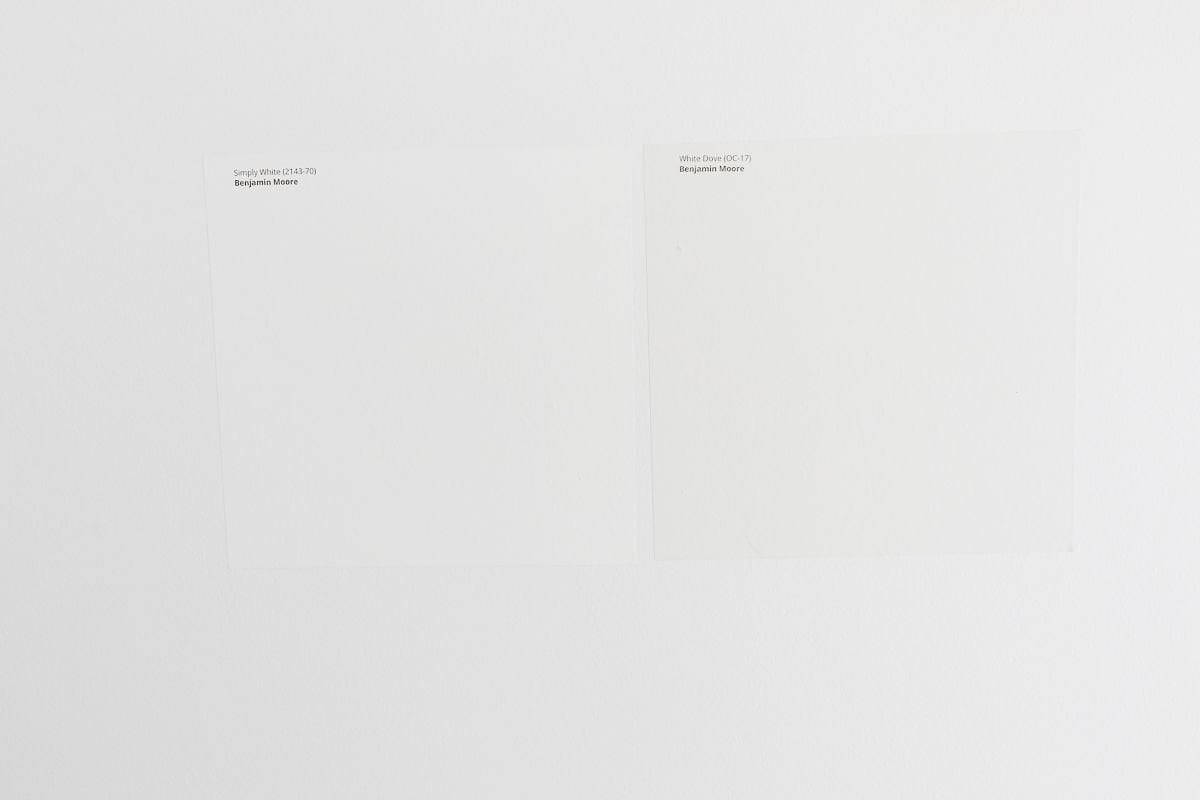 Paint samples are actually not the *exact* paint you'd purchase as a quart, gallon or five gallon bucket. Manufacturers produce thinned out paint for these samples, with less solids… although the pigments are surprisingly accurate.
Paint Sample Sources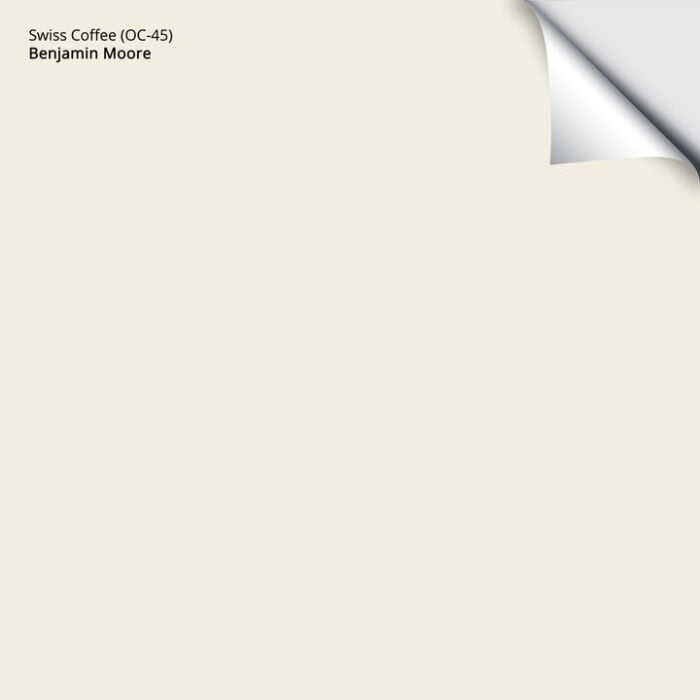 Samplize Paint Samples
9″x14.75″ Peel-and-Stick Paint Samples, $5.95 each.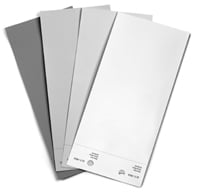 Larger 4″x8″ Swatch
Benjamin Moore offers these larger printed samples you can tape to the wall for just $1.99.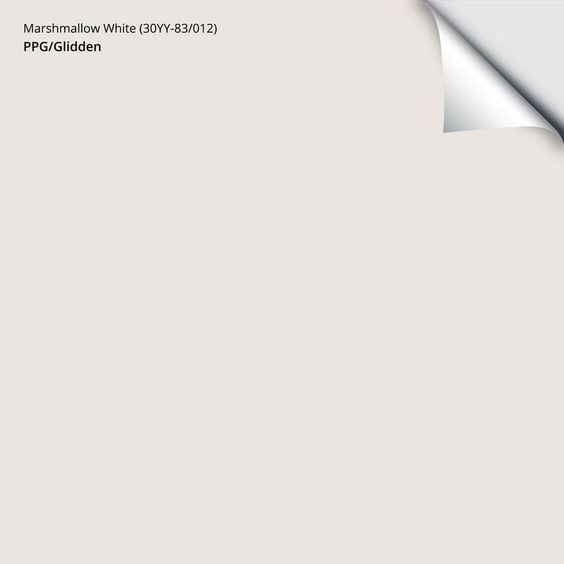 are also available (via Samplize) with paint from your favorite hardware stores. Check out the PPG/Glidden Samplize options here.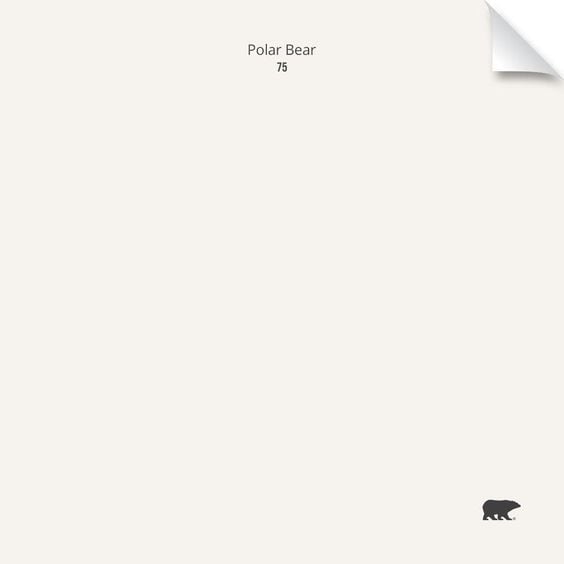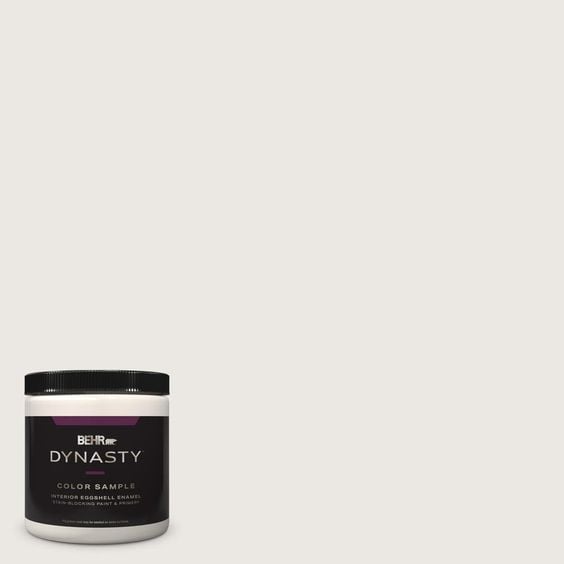 These are the traditional tiny containers of paint that can be ordered online in many colors.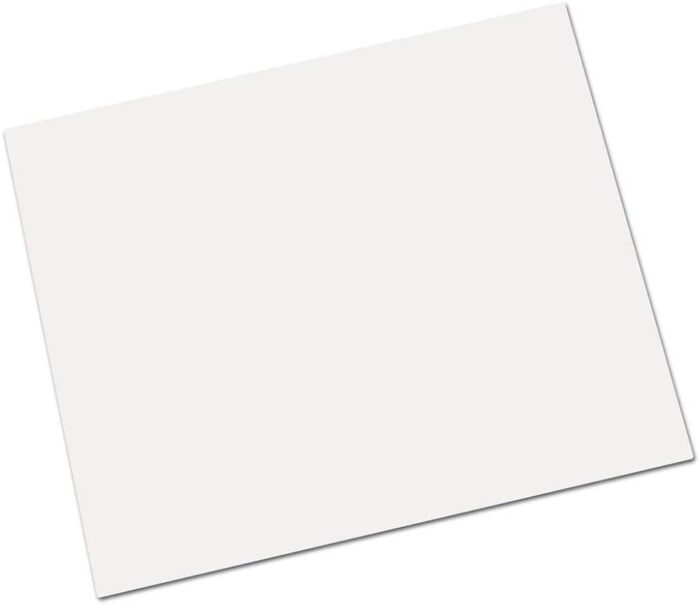 Paint a Sheet of Foam Core
These are the best way to make your own samples if you can't order the peel and stick samples and don't want to paint directly on a surface.
Don't forget your foam brushes or a foam roller kit if you're going to paint your own samples onto a sheet of foam!
Frequently Asked Questions
Are Samplize paint samples good?
They've been incredibly helpful to us when it comes to moving them around in various places, trying them in different lighting and against windows and trim.
The ones we've ordered have been extremely accurate in color, as well!
Are paint samples worth it?
Are they ever! Getting and comparing paint samples is one of the most important tips for finding a paint color you're going to love for years to come. Don't skip this valuable step, as it's part of the process in landing the perfect shade for your home!
Does paint get lighter or darker as it dries?
Typically, paint colors will darken a little as they dry. So don't panic if the wet color on the wall isn't quite matching your paint sample – eventually, the darker shade will be true to life!
Are paint samples free?
The traditional card stock samples and swatches are free at your local paint and hardware stores. However, you'll need to pay for the tiny eight ounce samples cans if you have one mixed up, and you need to pay for the peel and stick samples, too.
I'd love to hear from you! Are you sampling any beautiful new paint colors right now? I hope these tips are helpful for your upcoming projects! Recently, we painted out Dutch door in a pretty soft blue – one of our favorite Coastal Blues.