Painting baseboards invites a fresh and clean look into a room. Learn what the best paint for baseboards is and how to paint them to make sure your baseboard project turns out stunning!
If walls are the canvas in a room, then the baseboard is the frame that sets off the canvas. Properly and beautifully painted baseboards complete the finished look of a room.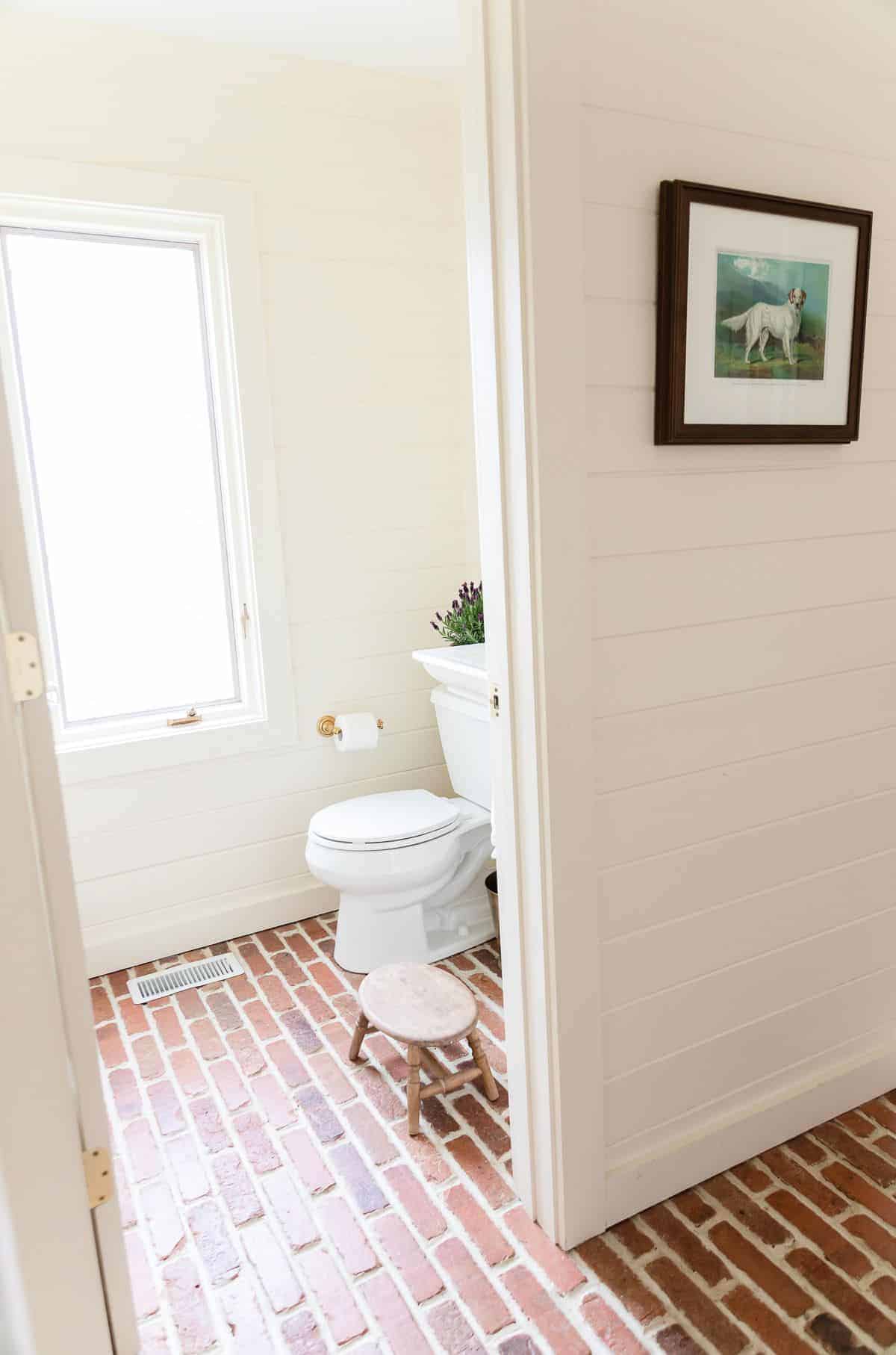 Baseboards have a few practical jobs, like providing a smooth transition where the floor and wall come together, and protecting the sheetrock from moisture and dents.
Visually, baseboards have a pretty big job as well because they provide a border for the room – to give it a clean and finished look.
Painting baseboards adds beauty and style to a practical element in homes. So whether you choose to paint your trim white, paint the walls and trim the same color, or paint your trim a bold color, painting baseboards will make a huge impact in your spaces.
Best Paint for Baseboards
Let's face it – baseboards are one of the most abused elements in our home. They're bumped by vacuums, kicked by shoes, hit by toys, topped with spills, and coated with dust, just to name a few.
You can give baseboards the best chance of maintaining their beauty by using the best paint for baseboards.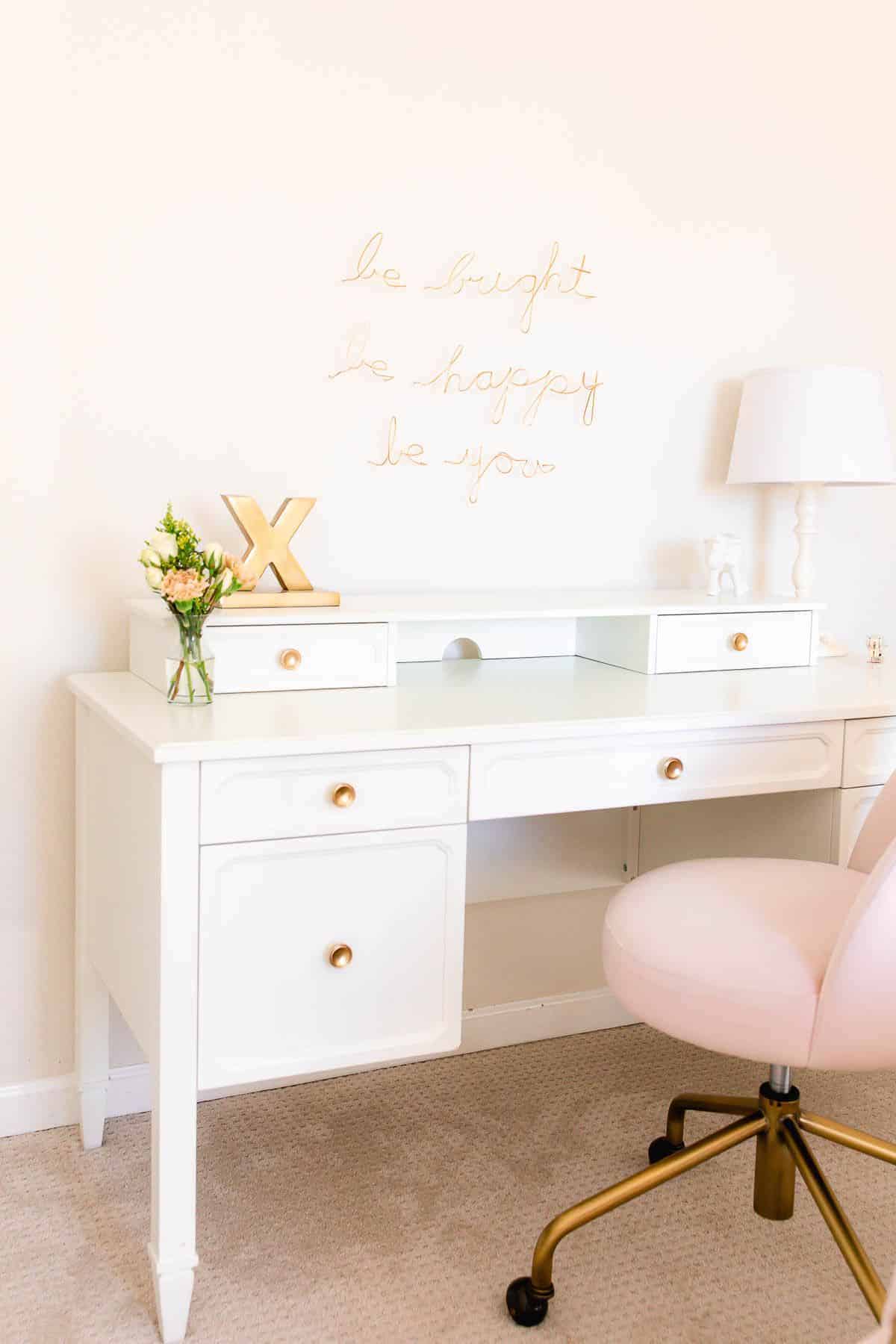 You need to choose a high quality durable oil- or water-based paint. Don't skimp on baseboard paint. It needs to be strong enough to withstand bumps and countless cleanings.
Read my Best Paint for Trim post for detailed information about choosing trim paint.
I love to use Sherwin Williams Pro-Classic. It's durable enough that I even use it on my furniture projects. And it adheres to the surface and forms a smooth, hard layer that is resistant to chipping and peeling.
The Pro-Classic comes in satin, gloss, semi-gloss, and high gloss finishes. I have found that the semi-gloss has the perfect sheen and is extremely durable for baseboards and trim. However, any of those finishes would work on your baseboards, depending on the look you're trying to achieve.
Ultimately, whatever brand you choose to use, make sure that it is high quality and designed to withstand the abuse that baseboards receive.
How to Paint Baseboards
Painting baseboards is similar to painting furniture and any other trim project.
Gather your supplies beforehand and make sure you plan on time for prep work, because prepping will make the whole project go more smoothly.
Supplies
Sand Paper (80, 100, 120 grit) or Liquid Deglosser, recommended
All Purpose Cleaner and Cleaning Rag
Spackling or Wood Filler
Caulk
Painters Tape, any size
2″ Angled Brush, plus a larger size brush if your baseboard is wide
Primer
Paint Tray
High Quality Trim Paint, oil- or water-based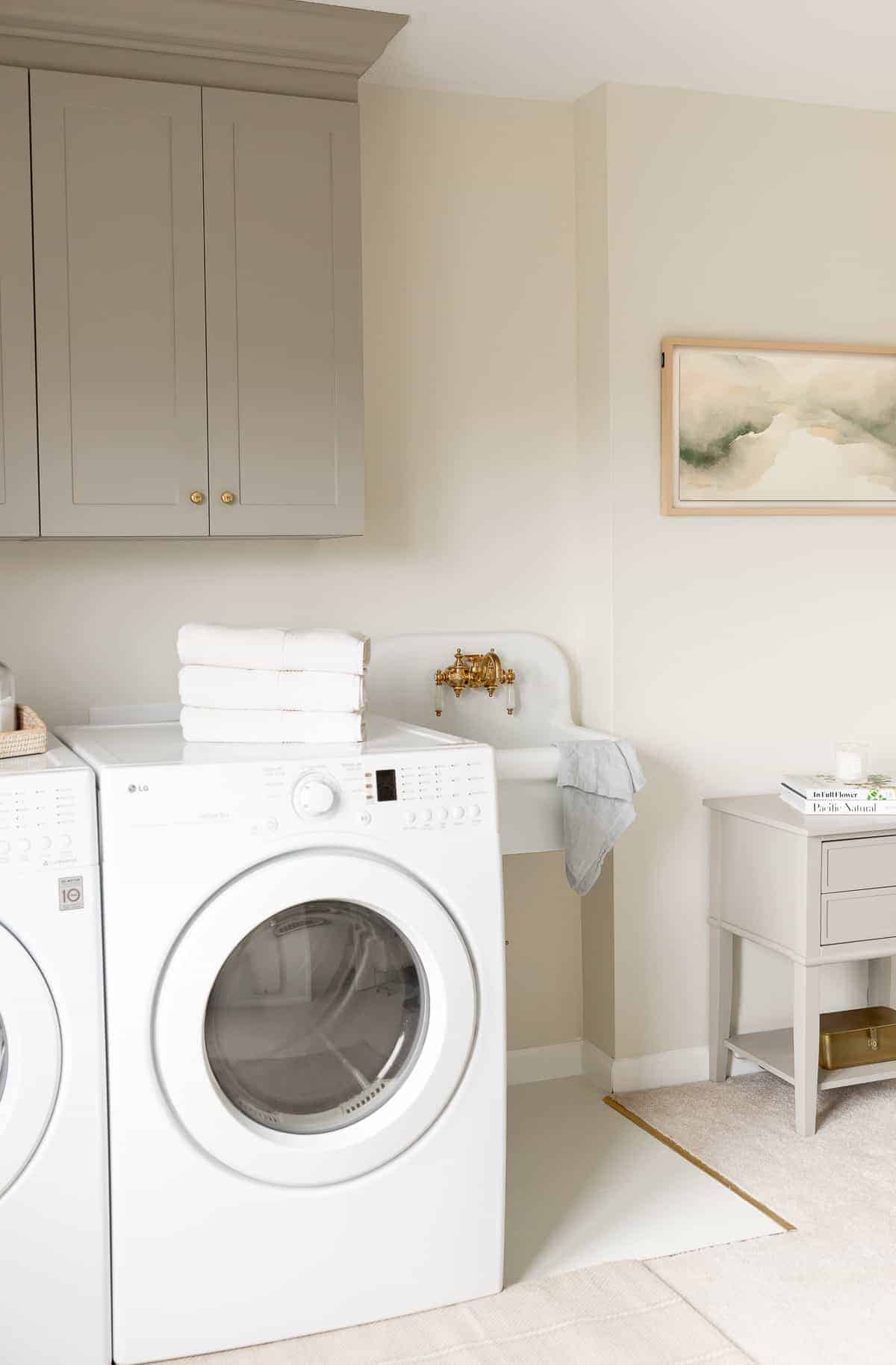 Steps
Sand or Degloss (if painting over stained baseboard) – Use sandpaper to remove some of the old stain and to create a rough surface. Or, spread deglosser on baseboard, wait a few minutes and wipe off deglosser. This will also roughen up the surface. Read about using a liquid deglosser on this post.
Clean trim (If you're repainting baseboard, you can start on this step.) – Using a clean cloth and all-purpose cleaner, clean the trim, making sure to get all the dust and oils wiped up. Then dry using a clean cloth or let air dry.
Fill Holes – Using your fingers or a small spackle knife, fill any holes with wood filler or lightweight spackling. Let dry completely, then sand using 120 grit sandpaper. Wipe off the dust caused by sanding.
Caulk – Next, use a paintable caulk to fill any cracks in the baseboard or any seams between the baseboard and walls. Run a small bead of caulk, then smooth it out with your finger or a damp cloth. Let caulk dry completely.
Painters Tape – Tape along the wall and the floor, getting the tape as close to the baseboard as possible, even slightly under the baseboard if there is a gap. To be extra safe, place newspaper or cardboard along the outside of the tape to protect your floor from drips.
Prime – If you're painting over dark wood trim, I recommend using a stain-blocking primer such as Kilz or Zinzer. Prime the entire surface smoothly and let dry. However, there is no need to prime if you're repainting white baseboards with another coat of white.
Paint – Using a high-quality semi-gloss trim paint, paint with long strokes in the direction of the wood grain. Avoid getting too much paint on the brush because that can make the paint drip and become uneven. If you have tall, flat baseboards, you can use a 3-4″ roller for the flat surfaces, but you will still need a brush for the top and corners of the baseboards as well as any ornate curves.
Sand Imperfections – Once paint is dry, check for any imperfections, such as drips. If needed, sand lightly with 80 grit sandpaper and wipe clean from dust.
Apply Second Coat – If painting over stained wood, you may need a second coat. Paint in the same manner as the first coat. Remove any painters tape before the paint has fully dried, to keep paint from tearing.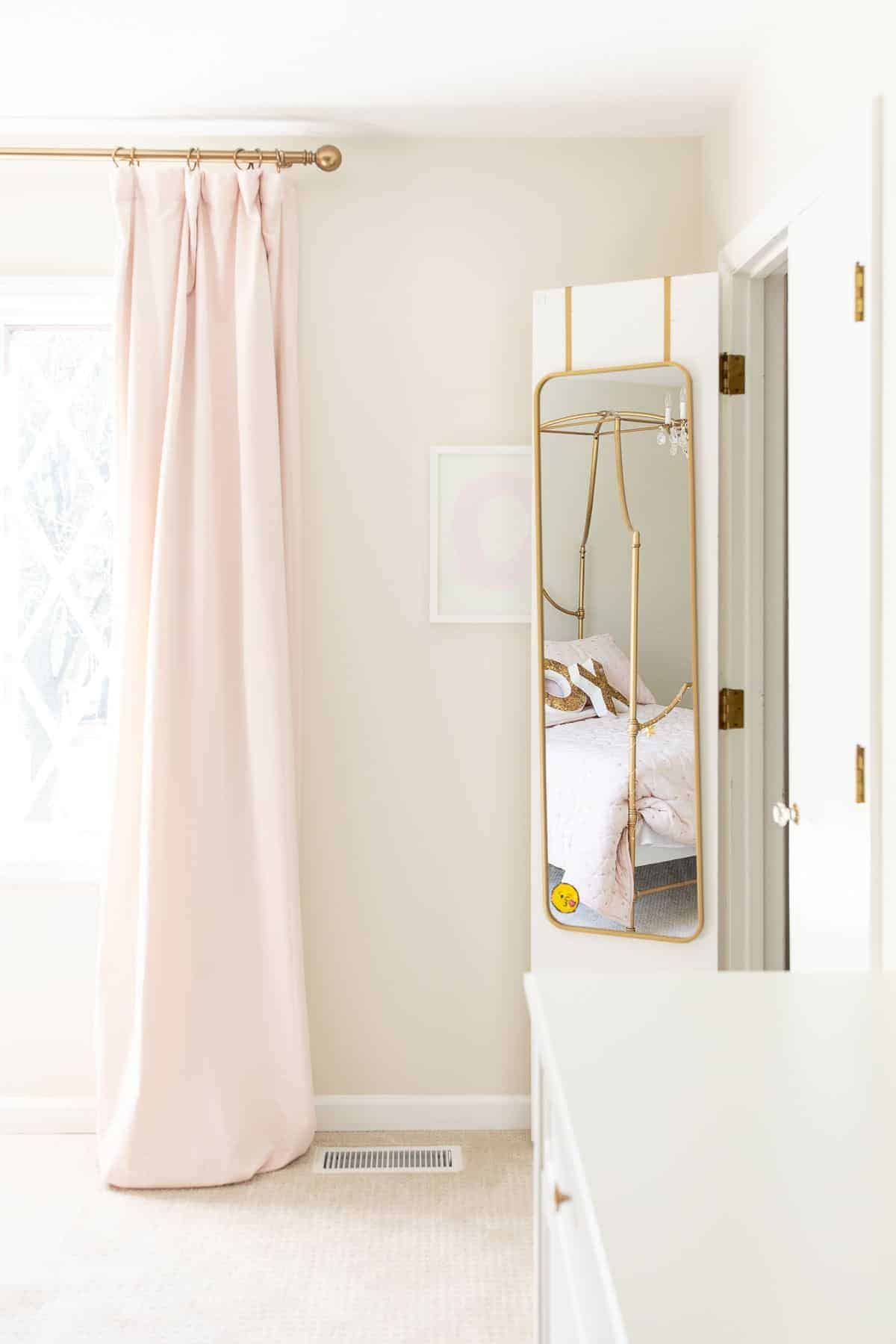 Painting Baseboards with Carpet
Painting baseboard next to carpet is a bit trickier, but still very doable. Gather the same supplies as as mentioned above, plus the addition of two 1′ or larger trowels or cereal boxes pulled apart at the seams and laid flat.
Carpet fibers tend to stand up and get in the way of the painting process, as well as pop up and get into freshly painted baseboard. Follow the steps above for cleaning and prepping your baseboards, then follow these steps.
Steps
Press the trowel or the edge of a cereal box under the baseboard, keeping the carpet underneath. This provides a clean edge to paint the baseboard.
When a section has been painted, use your second trowel or opened cereal box to press down another section of carpet. Paint that section while the first section dries a bit.
Move the first trowel/cardboard to a new section and paint. Repeat process, alternating between the trowels/cardboard until baseboard has been painted. Tip – keep paper towels nearby to occasionally wipe off excess paint from trowel.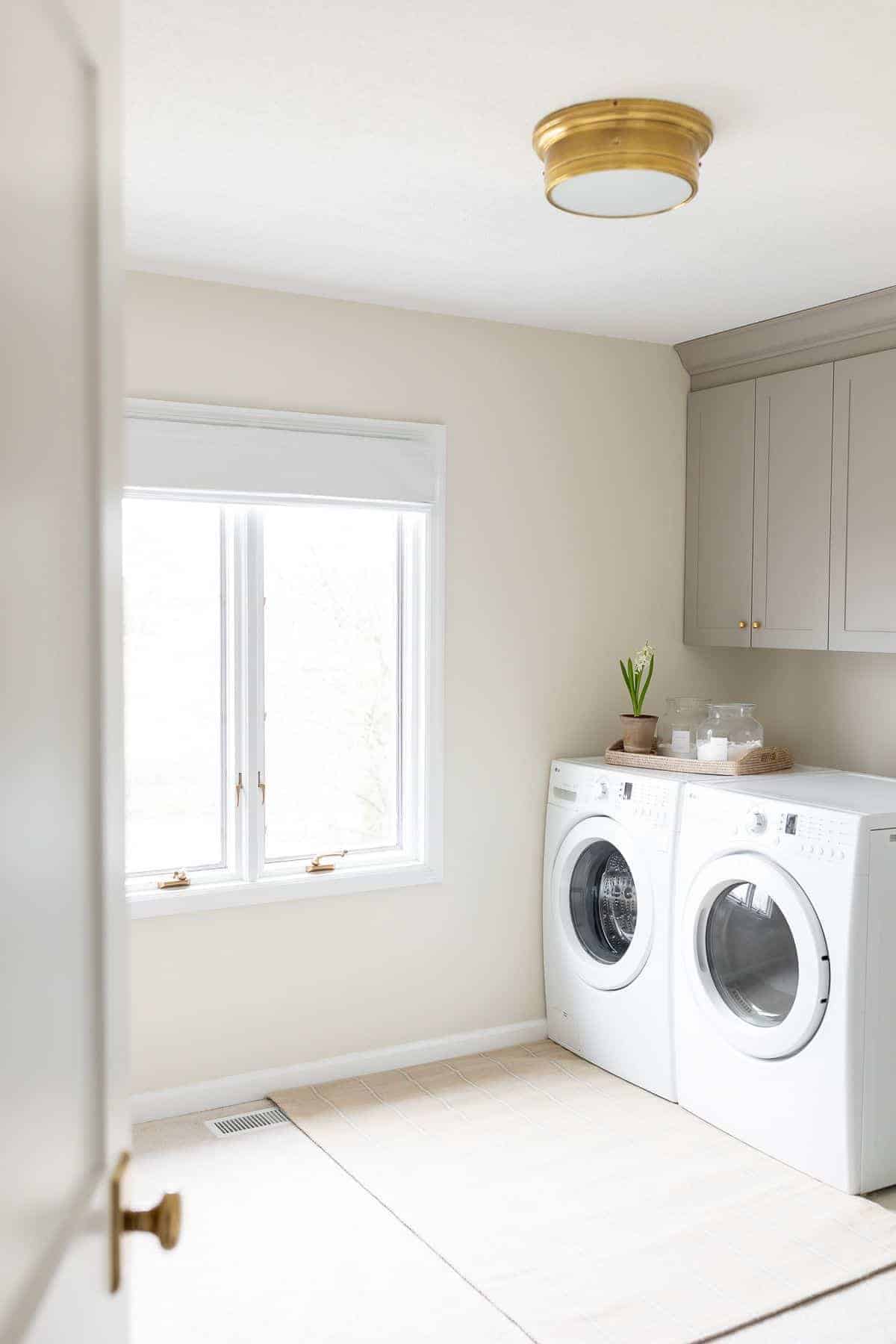 What kind of paint do you use on baseboards?
My personal favorite, based on years of experience, is Sherwin Williams Pro-Classic. It covers beautifully and is very durable.
What is the easiest way to paint baseboards?
The easiest way to paint baseboards is to do it before the baseboards are in place. Then you just have to touch up a few nail holes once they're installed.

However, it's not usually convenient to remove the baseboards once they're installed. So, the easiest way to paint them is to tape off your boards, then paint either using a brush exclusively, or a small roller for flat surfaces combined with a brush for corners.
Do I need to sand baseboards before painting?
You need to sand or use a liquid deglosser if painting over stained wood with a sealed finish because you need to provide a rough surface for the paint to adhere to.

You don't need to sand if you're painting over already painted baseboards. If you're painting new baseboards, you'll need to sand if the boards are rough. Otherwise, you can start with primer, then paint.