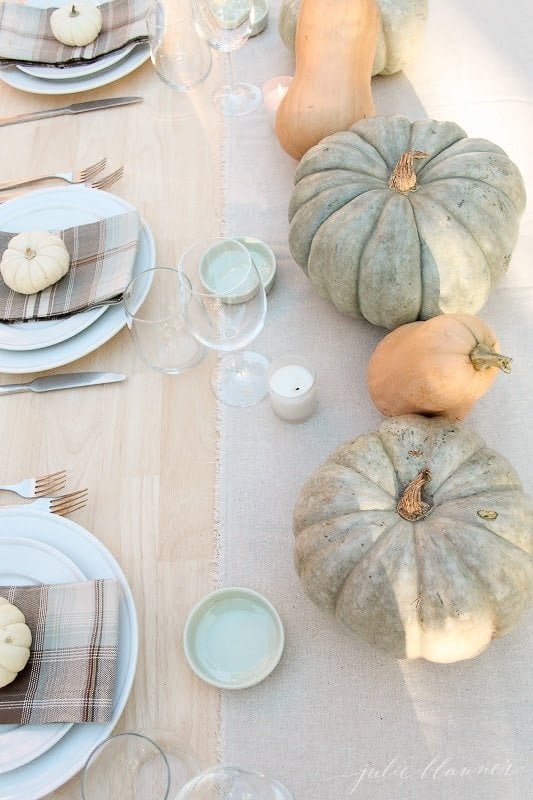 In a couple weeks, I am sharing Thanksgiving table ideas on KC Live. I started playing around my design ideas. While today's will not be the tablescape you'll see on the show, I still thought you'd enjoy seeing it.
I was inspired by beautiful plaid napkins I found at Pottery Barn and drawn to their soft fall colors and I love integrating a pattern somewhere in my table whether it be linen or china.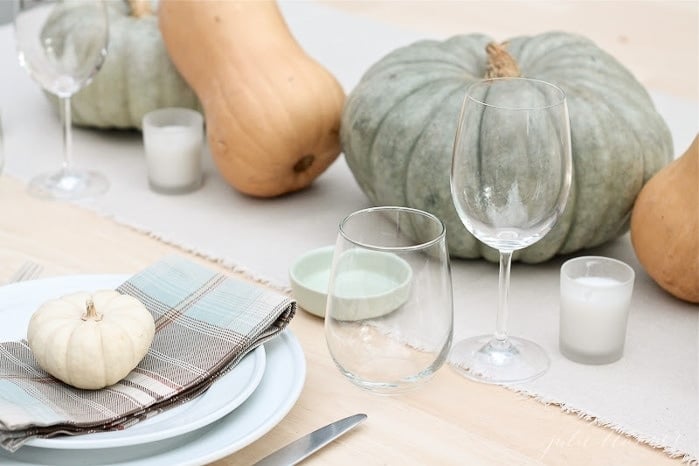 As always, when building a tablescape, I draw from items I already have. My clients planned to dispose of the beautiful blue/grey pumpkins from their wedding last weekend. You know I'd never let that happen. They coordinated perfectly with the napkins, so I couldn't resist incorporating them.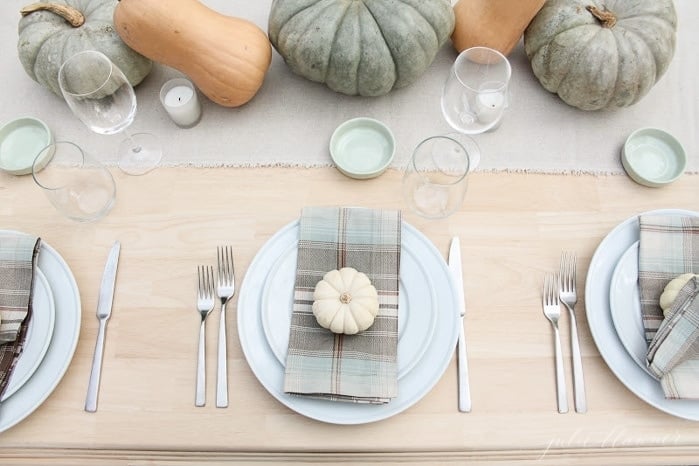 I used a few yards of osnaburg, completely uncut. I love the rough edge for Fall. It's my go-to fabric for everything.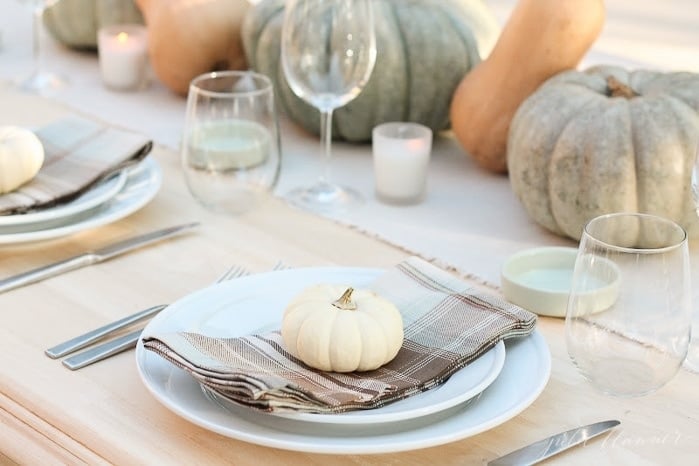 Those cute little sauce dishes were a Pottery Barn clearance steal at just $1 each! They'll be perfect for the trio of flavored butters I have planned for Thanksgiving.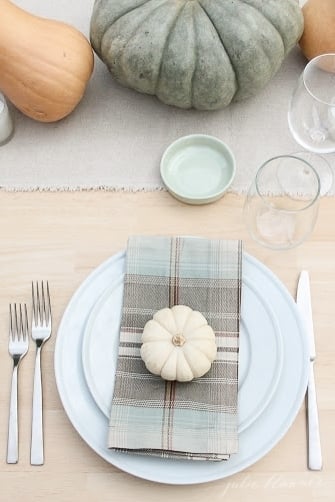 I used a couple frosted glass votives for candlelight to keep the soft look. Oh, and those little white ghost pumpkins have made another appearance! I always enjoy putting something at each place setting.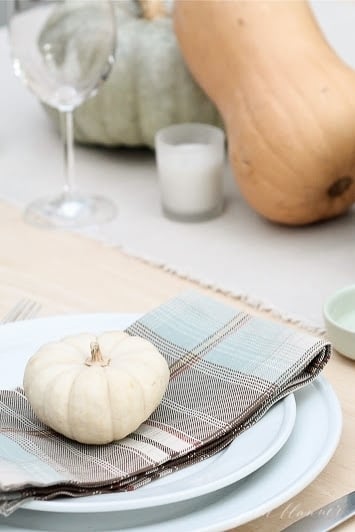 Can you believe this table took me a mere 10 minutes to create?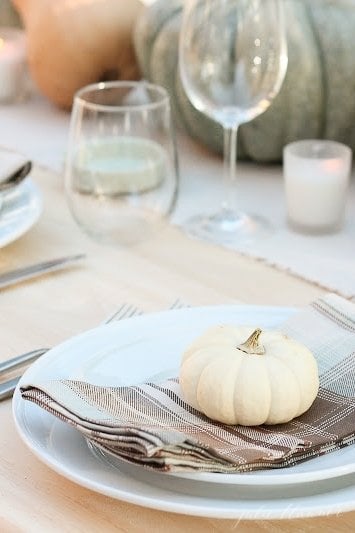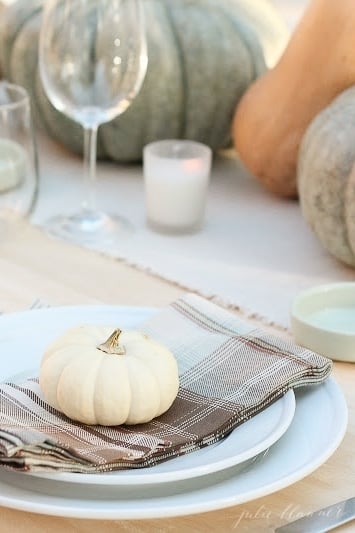 Are you hosting Thanksgiving? What are your Thanksgiving decor plans?
As seen on House Beautiful.