If you're feeling the chill in the air and getting excited to transform your front porch for fall, you're not alone. I have found the prettiest, most realistic fall wreaths – colorful and neutral to create a warm and welcoming porch.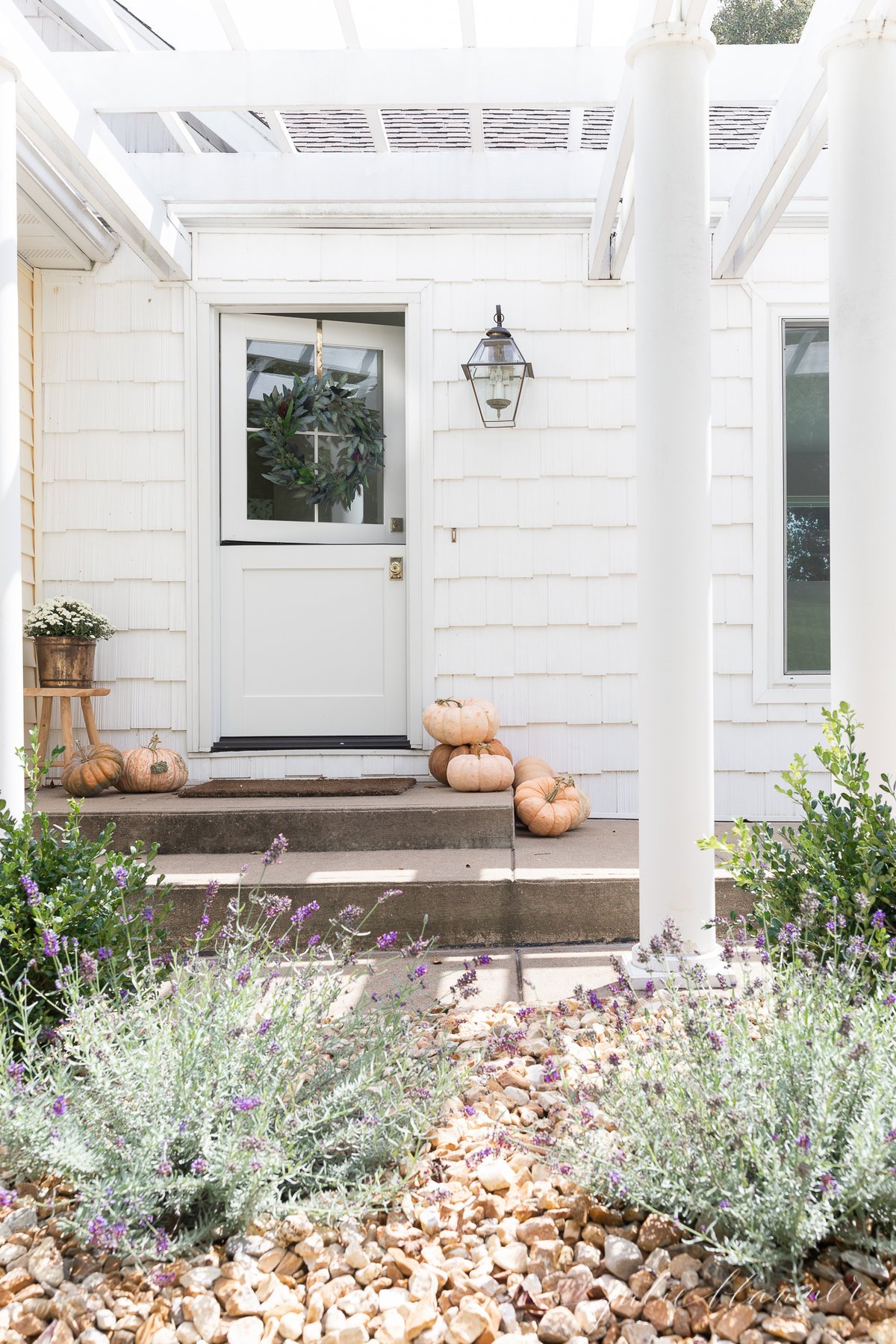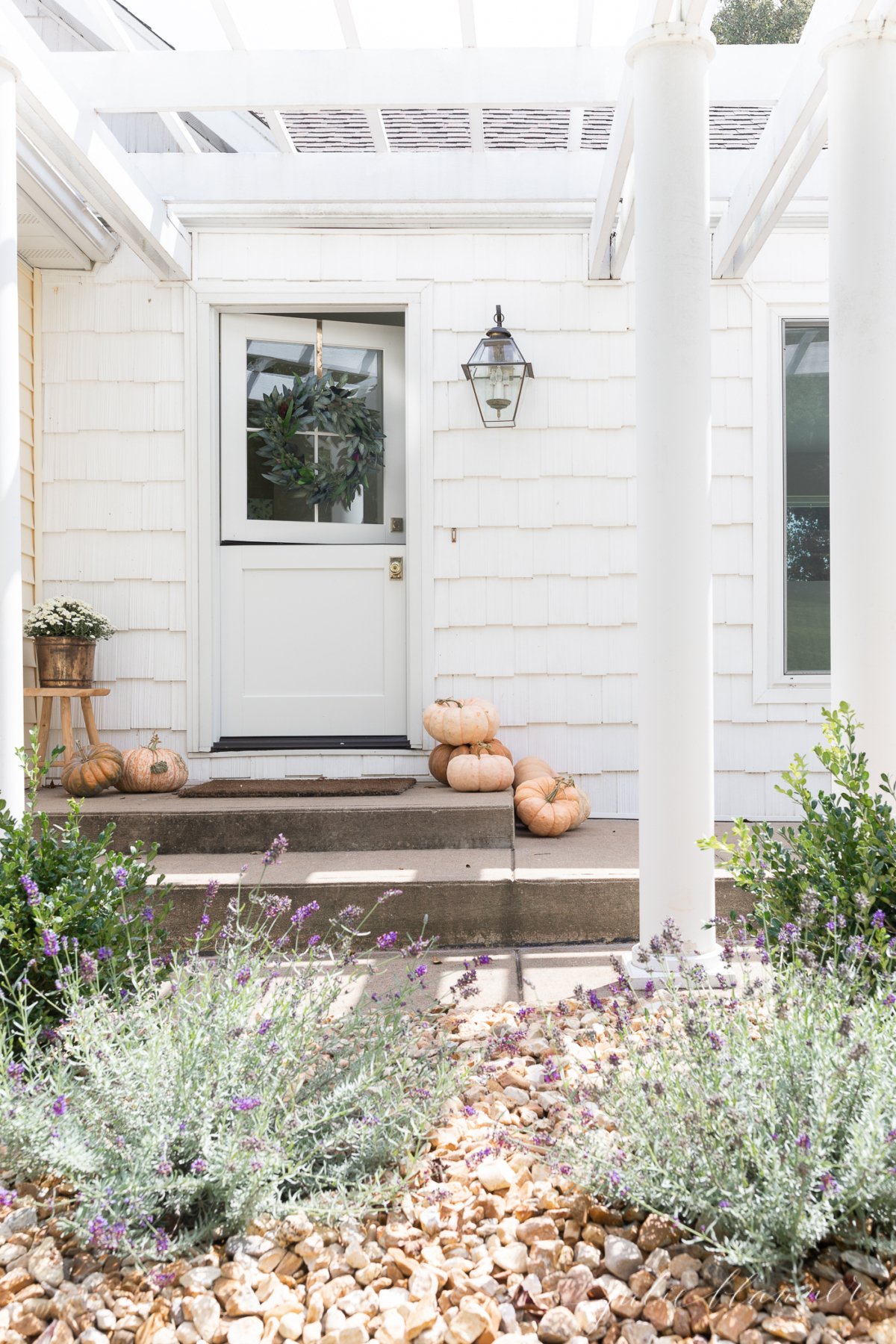 The leaves are just starting to turn and temperatures are dropping. It's officially time to deck your door.
After receiving a positive response for my Year Round Front Door Wreaths and Spring Wreaths selections, I combed through all of your favorite shopping sources including Amazon, Target, Pottery Barn, Williams Sonoma and curated the prettiest wreaths to adorn your door for fall to make shopping them effortless for you.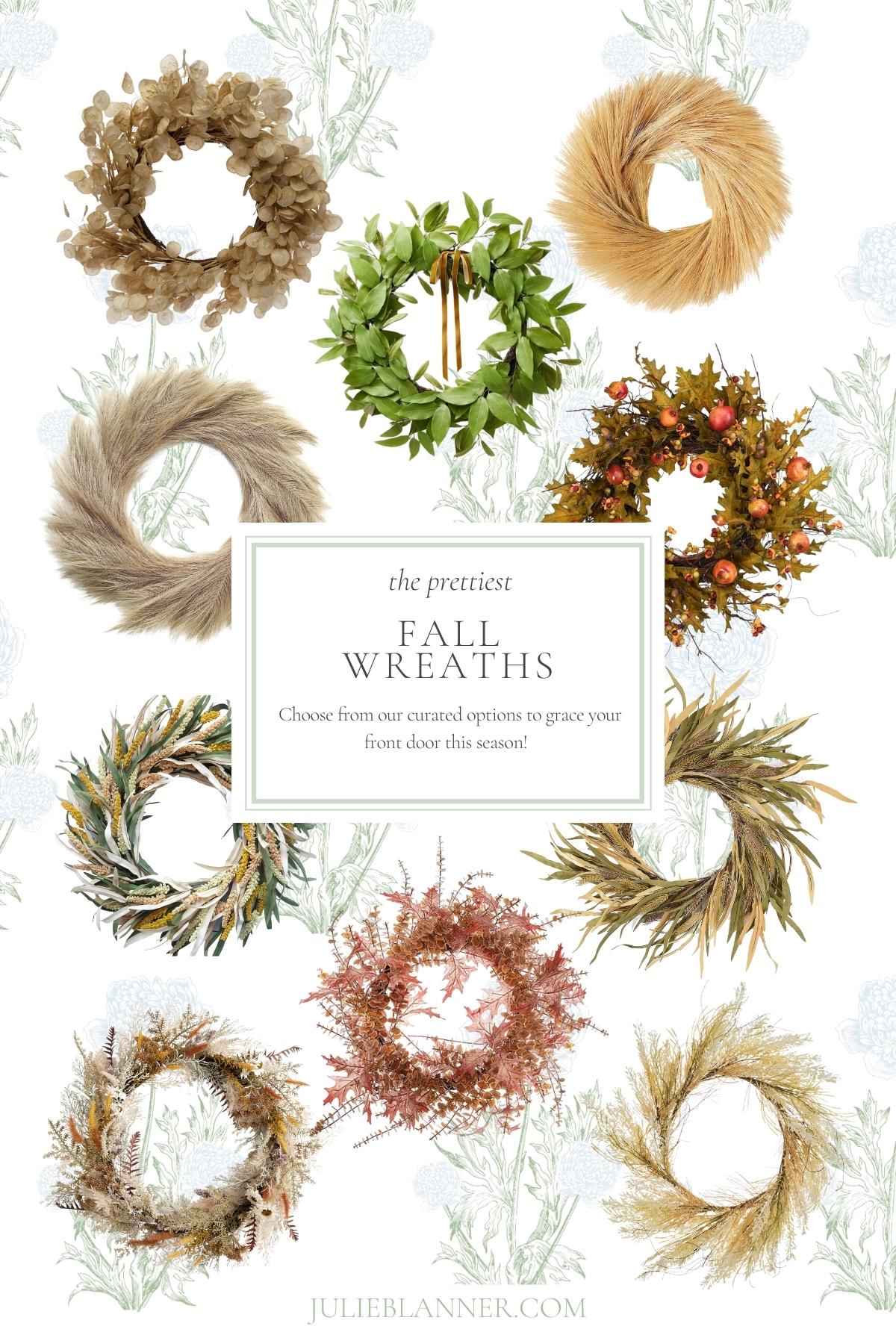 What to Look for
Authenticity
When shopping for a faux wreath, select one that looks as close to the real material as possible in both color and texture. Pick up a leaf from your yard, corn husk, piece of real eucalyptus or wheat for comparison.
Longevity
Fresh and dried wreaths are among my favorites, but can be challenging. Are they protected? If not, consider using this method to preserve a wreath. Fresh and dried wreaths are best displayed indoors or in covered spaces where they are not exposed to the elements.
The lifespan of a fresh wreath is longer in moderate temperatures.
If you prefer the same wreath all year, I recommend a boxwood or eucalyptus wreath. They're season-less and can be updated by adding a ribbon, fruit, floral or dried picks – even pinecones.
Color
Select a wreath with any color you see and love in Autumn. I embrace the softer side of fall, with faded shades and neutrals. Bolder colors including reds, oranges and yellows are beautiful, too!
Size
A 24″ wreath is ideal for most doors. It doesn't appear too small or overwhelm.
A 20″ wreath is typically too small for an exterior door. 20″ is an ideal size for windows, mantels and cabinets.
For large doors, or to create maximum impact, use a 30″ wreath.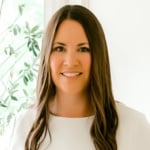 Expert Tip
Add a Bumper – A bumper prevents a wreath hanger from moving, which can scrape your door as it opens and closes.
Fall Wreaths
These Amazon fall wreaths ship quick.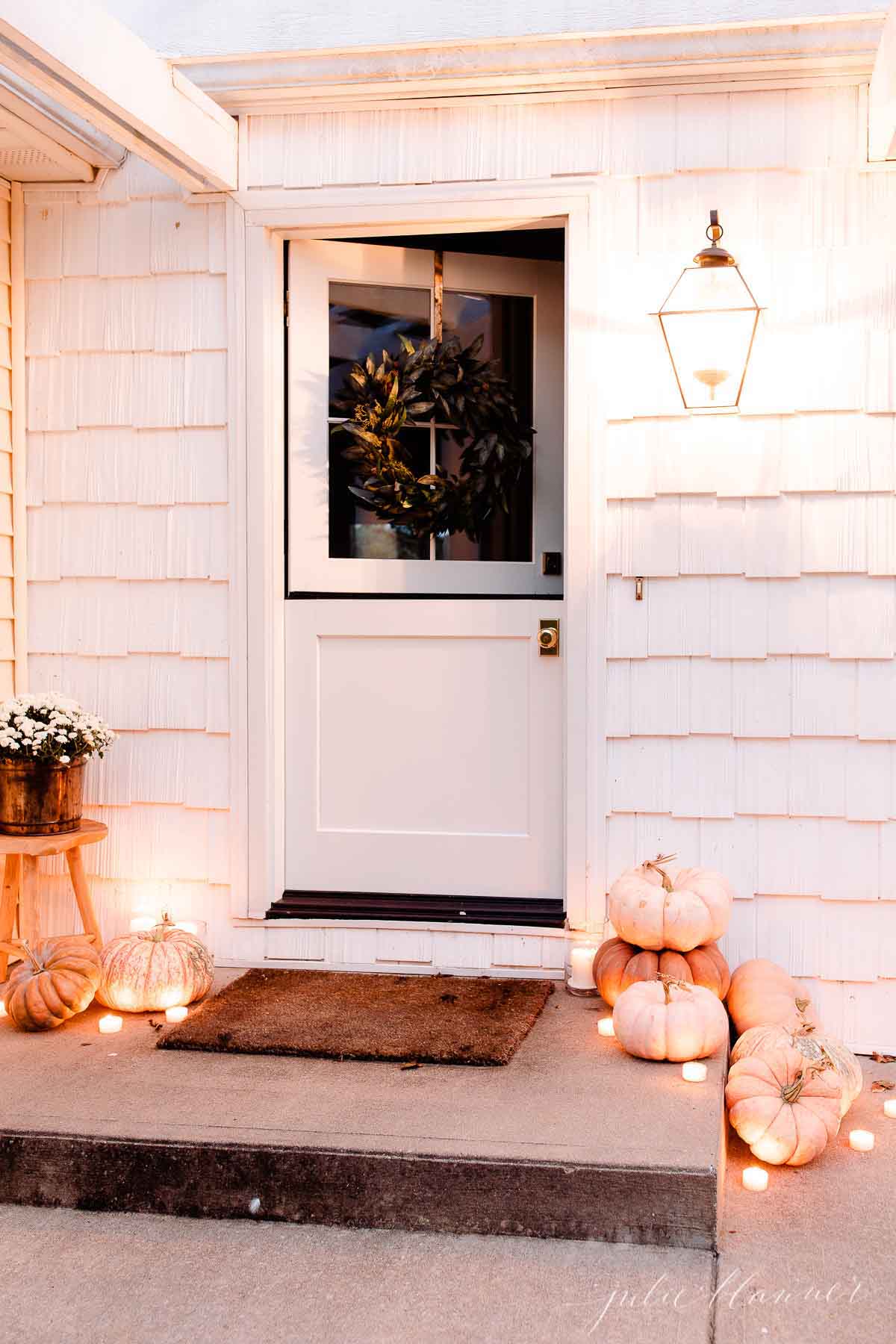 Fall
Learn how to make a beautiful wheat sheaf for fall, in just minutes! A wheat sheaf is a classic and timeless addition for anywhere in your home – think front door, dining room table centerpiece, and so much more.