Find the best flower vases for every occasion in this complete guide! Soon, you'll be creating effortless flower arrangements for your home, and the entertaining possibilities are endless.
Find the prettiest vases that will give you an option for every type of bloom and every room in your home. No matter the occasion, you'll be prepared with all these gorgeous options!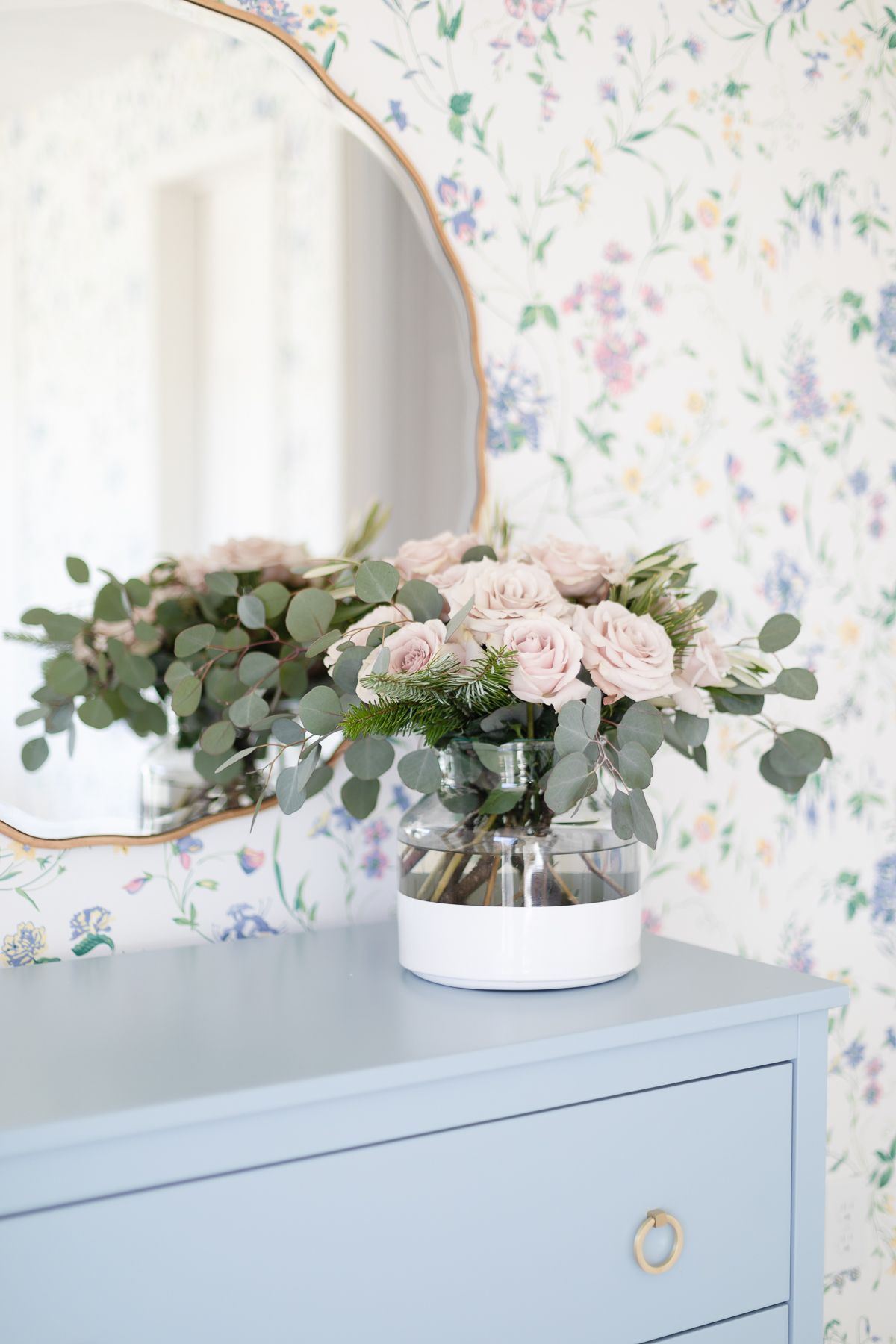 I love arranging flowers to disperse throughout our home to enjoy daily as decor, when entertaining, or having overnight guests. I also really love a great vase that makes arranging flowers almost effortless.
Upon request, I'm sharing a few of my favorite vase ideas with you today! While I have a few standard glass vases that I turn to time and time again, I also love a more special, upgraded flower vase that can feel like a true showpiece in any area of our home.
Today, we'll share a few of our favorites, ranging from the most basic glass vases to higher end options to upgrade any floral arrangement.
Rather than filling your cabinets with florist vases in undesirable or dated shapes, fill them with a few classics you can turn to for an easy last-minute flower arrangement.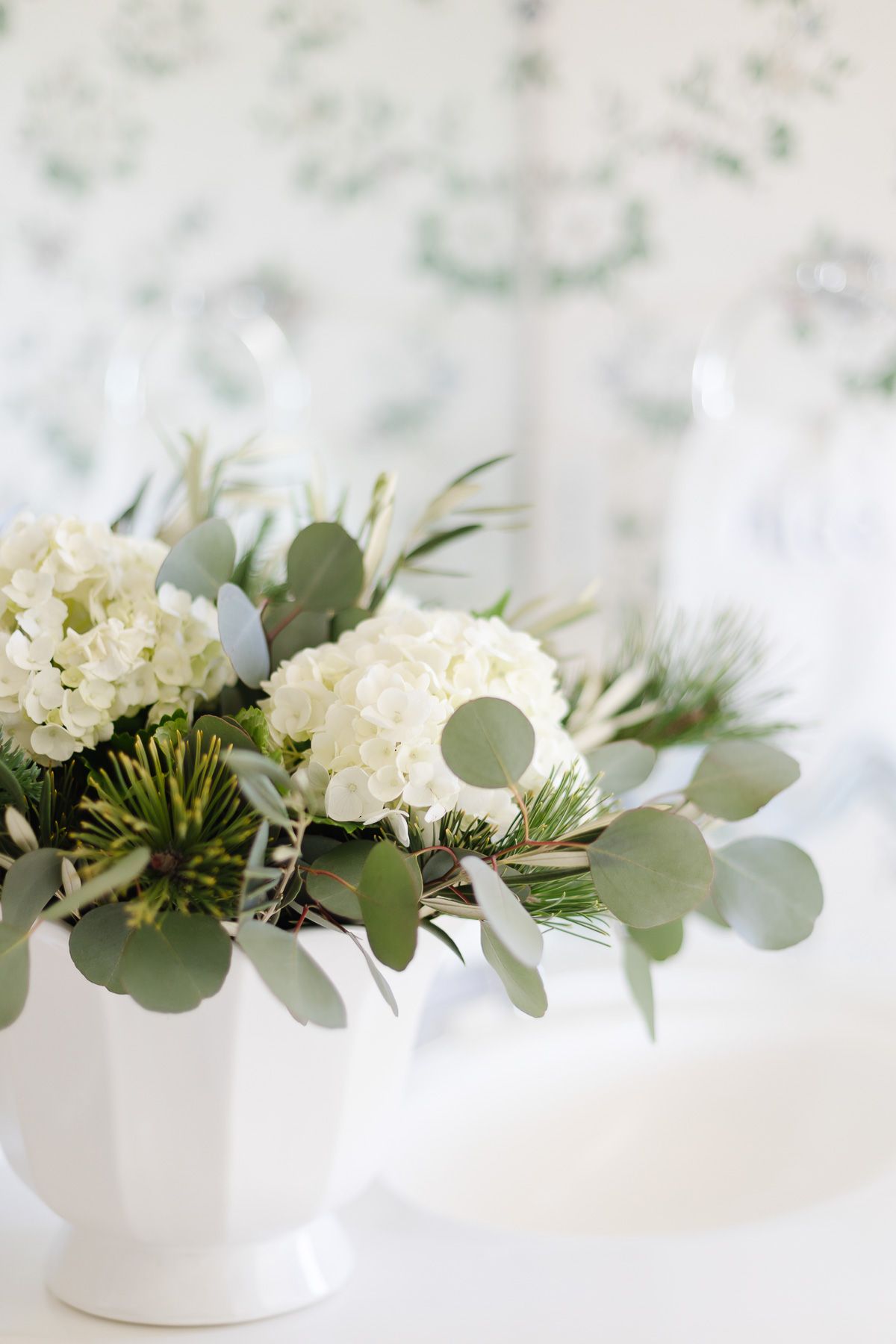 The Best Vases for Every Occasion
Some flower vases are easier to arrange in than others – I'm breaking down my favorites including glass vases, rattan vases, pottery and ceramic pieces, and more!
We're sharing the best tips and tricks for which flowers work best in which type of vases, too. No more confusion about where to begin and which vase to use next time you treat yourself to flowers!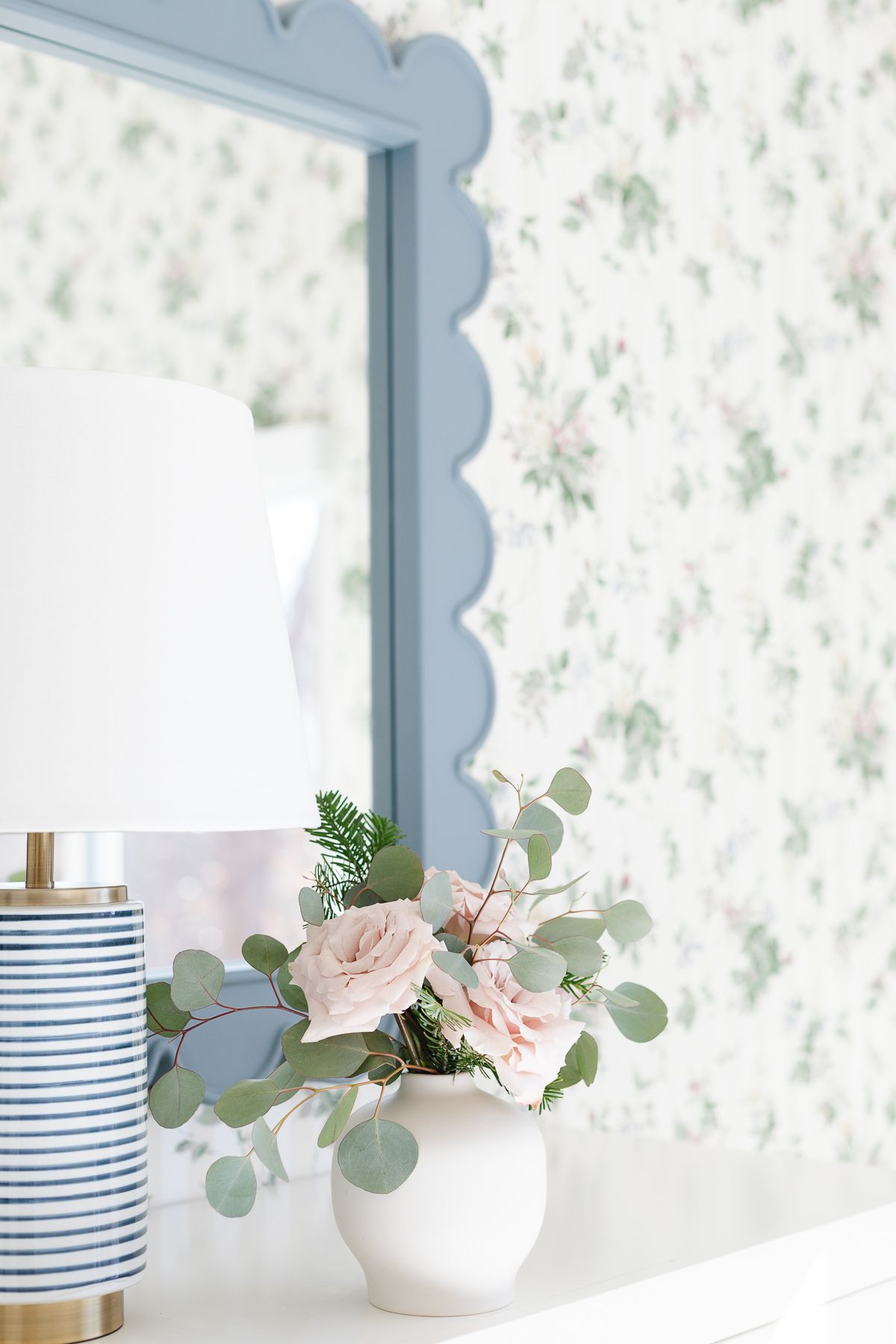 Tips
A cylinder glass vase is timeless and classic and is the most versatile for a large flower arrangement without requiring an excessive amount of stems. It's just so easy to work with.
Footed vases are always a favorite for a dramatic look (without the effort). Elevate your blooms, even when they don't have long stems!
Bud vases may be my favorite. Just a bloom or two in a bud vase can bring a room to life – these are especially perfect in bathrooms.
For faux flowers, avoid glass vases. The plastic stems on faux blooms tend to be a give away that they aren't real – so use a ceramic or porcelain piece, instead!
When shopping the links below, be sure to note the size! It can be difficult to depict scale when shopping online. I've ordered vases that were much bigger or smaller than I intended, so be sure to double check.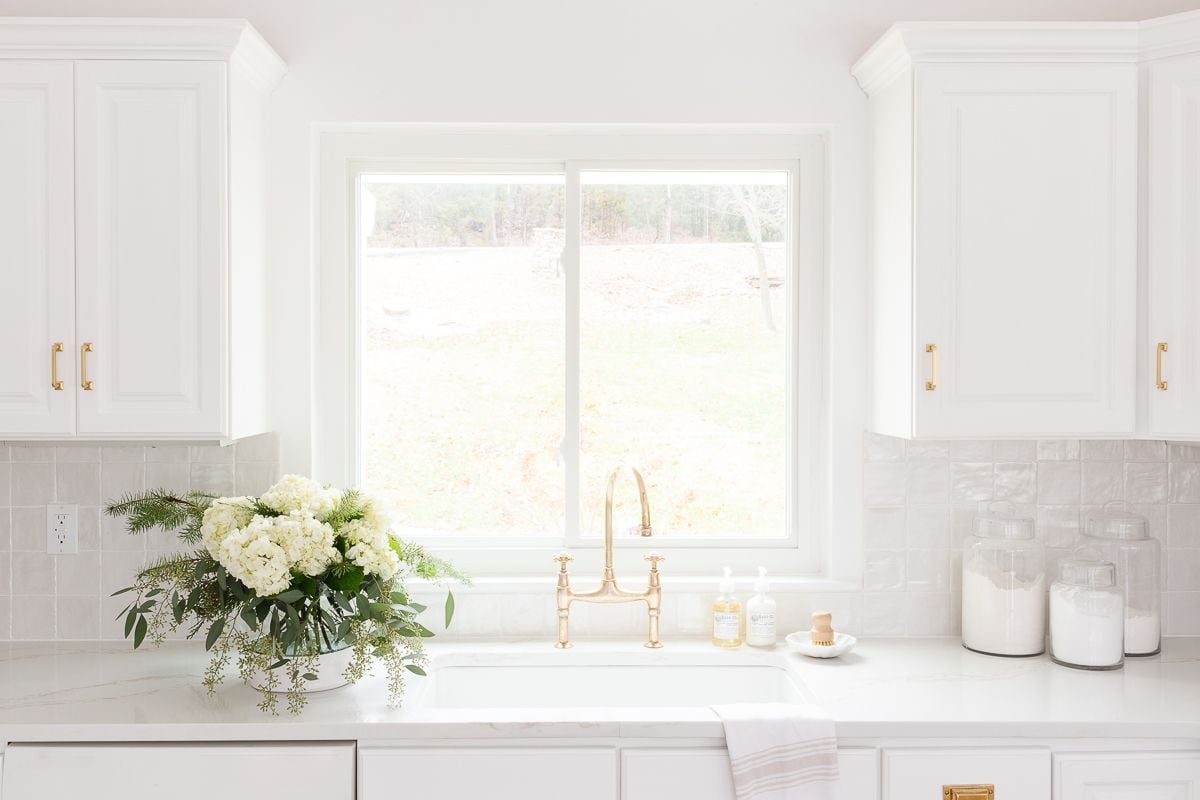 Frequently Asked Questions
What type of vase is best for flowers?
As long as a vessel holds water, it can be a vase! However, if you're looking for the easiest type of vase to arrange flowers in, you'll want to choose something with a traditional hourglass shape. Look for an option that is wide at the bottom, narrowing at the center and then a little flare towards the top.
Can you put too many flowers in a vase?
Ideally, you want to give your blooms space to breathe. Don't stuff too many stems into an opening where they are too smashed together, as this can cause bacteria to grow faster. It can also damage the stems, which can cause the flowers to wilt much quicker.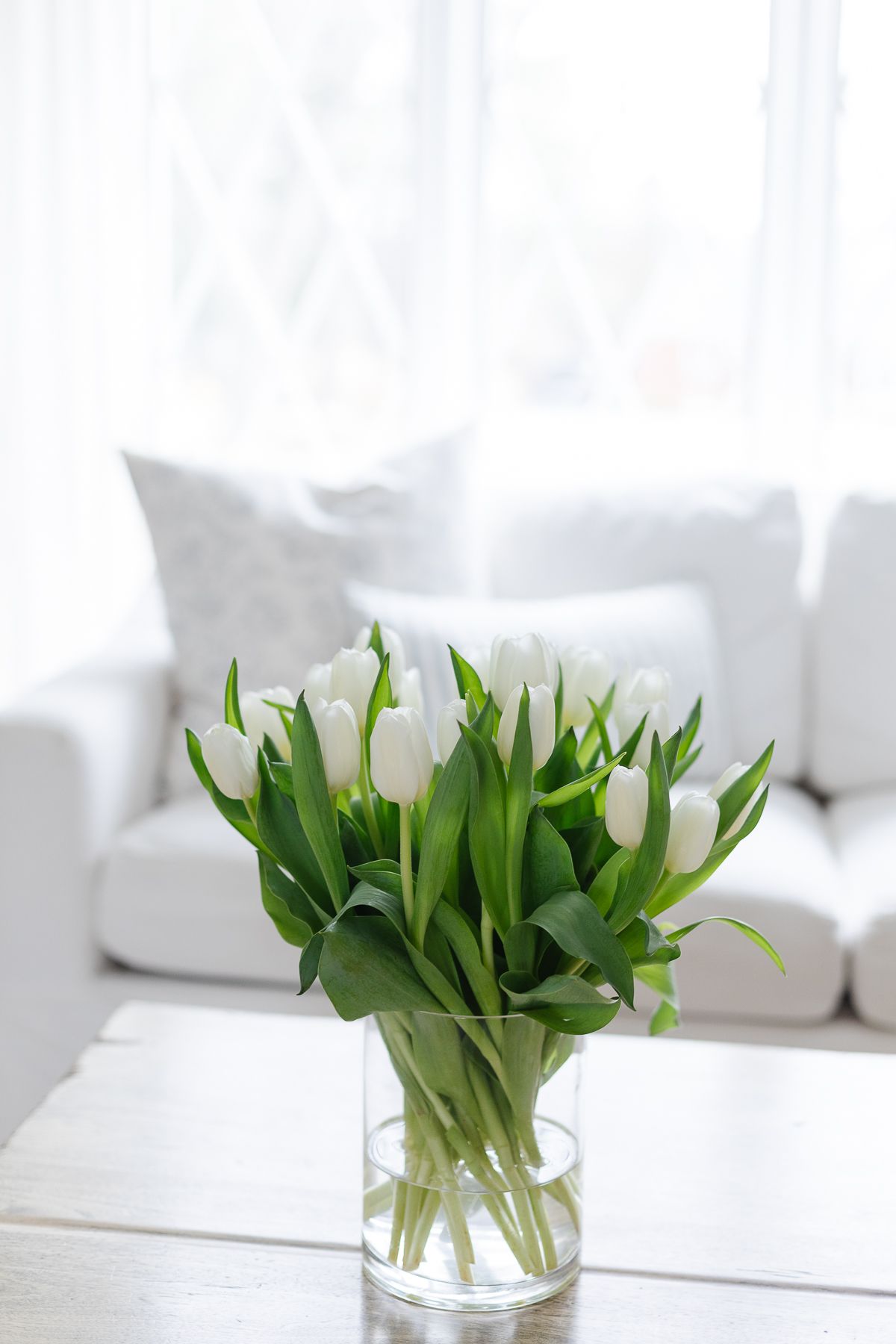 How to Choose the Correct Flower Vase
It doesn't have to be complicated. If all else fails, choose a cylinder – they are always the easiest to work with. You'll want to consider the height and shape of your blooms before choosing a vase, but here are a few general guidelines.
Tulip Vases – I like to use a cylinder here. For tulips, the key is to use a wider opening to allow enough space for the pretty foliage, with a deep enough shape to support the weight of the stems.
Hydrangea Vases – Choose a vase with a wide enough opening that so that these fluffy blooms can rest at a wider angle than the vase itself.
Peony Vases – Peonies can have widely varying stem lengths, so be careful to choose a vase that's an appropriate height. Like hydrangeas, allow the fluffy blooms to rest past the edge of your vase so the shape of your design is proportionate.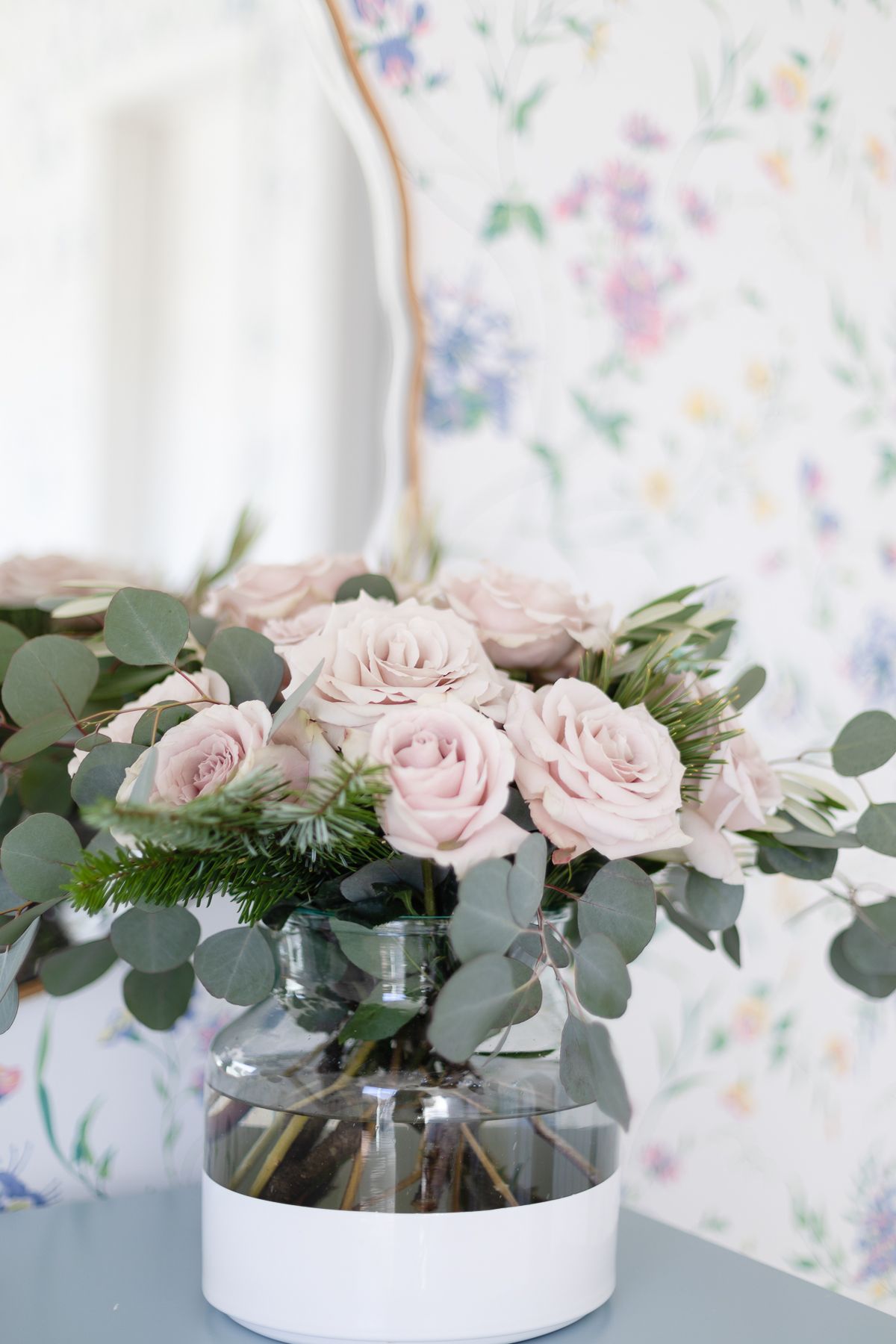 ---
Shop Ceramic + Porcelain Flower Vases
---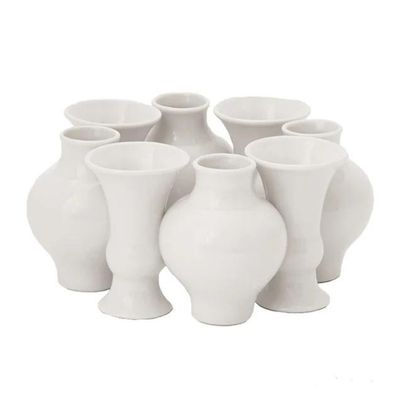 Bud Wreath Vase
I love this for a coffee table or dining room centerpiece – what a statement!
---
Shop Glass Flower Vases
---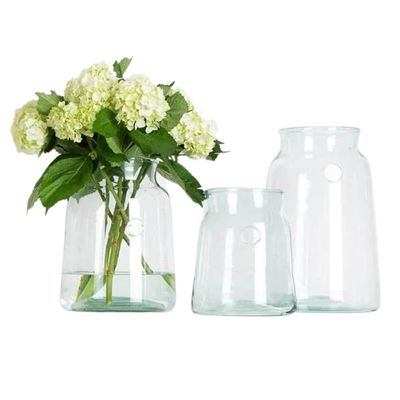 Catalina Everyday Vases
These are the prettiest vases and the best shape for easy arranging – especially if you love big peonies and hydrangeas like I do!