A Flower Vase for Every Occasion
A flower vase for every occasion to create effortless flower arrangements for your home, entertaining, and parties.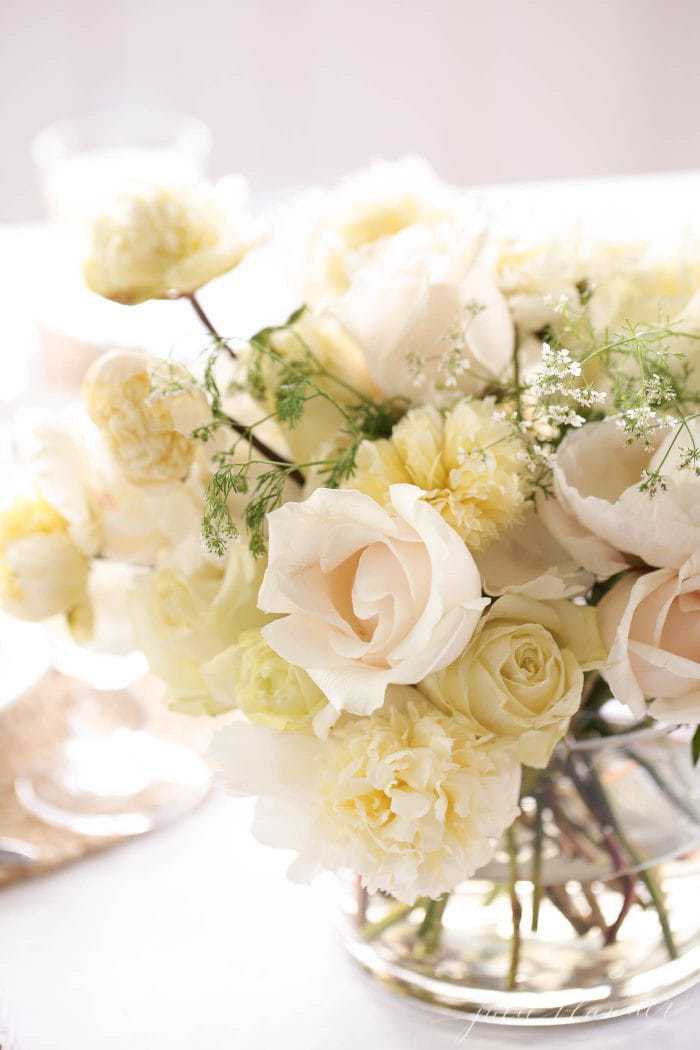 I love arranging flowers to disperse throughout our home to enjoy daily as decor, when entertaining, or having overnight guests. I also really love a great vase that makes arranging flowers almost effortless.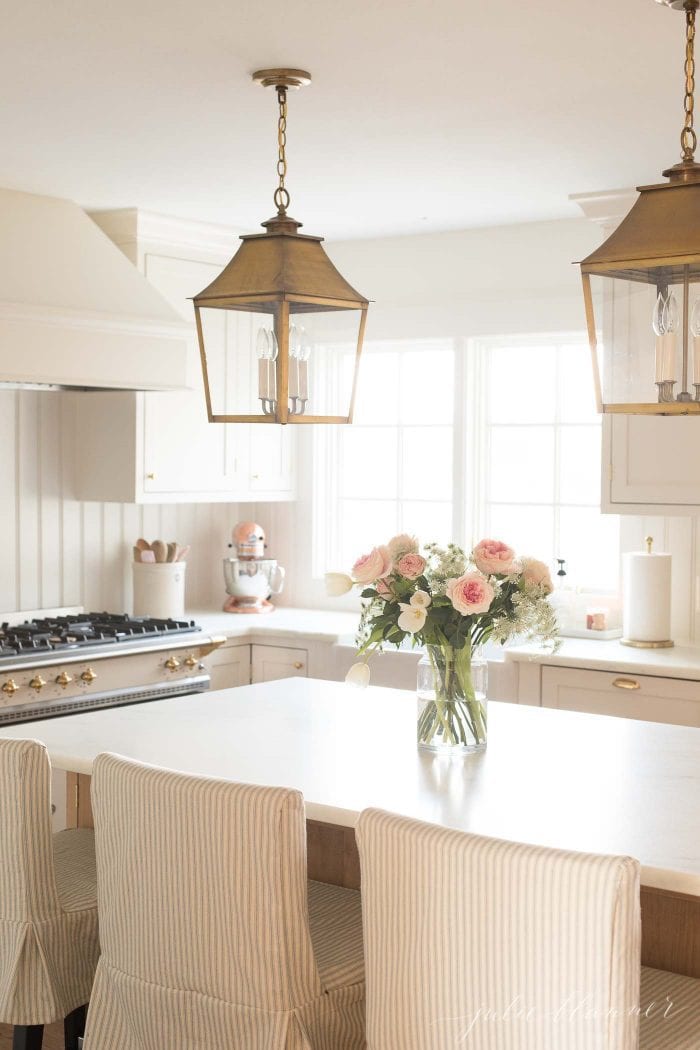 This post uses affiliate links.
Upon request, I'm sharing a few of my favorite vase ideas with you today! To be honest, I rarely invest in an expensive vase and sometimes even turn to something unconventional to use as a flower vase, but these standards are perfect for everyday flower arrangements.
Most of the vases I use are really inexpensive, coming in between $3-10! Rather than filling your cabinets with florist vases in undesirable or dated shapes, fill them with a few classics you can turn to for an easy last-minute flower arrangement.
What flower vase to use?
Some flower vases are easier to arrange in than others – I'm breaking down my favorites including a cylinder vase, small cylinder vase, bud vase, hurricane and more!
Cylinder Vase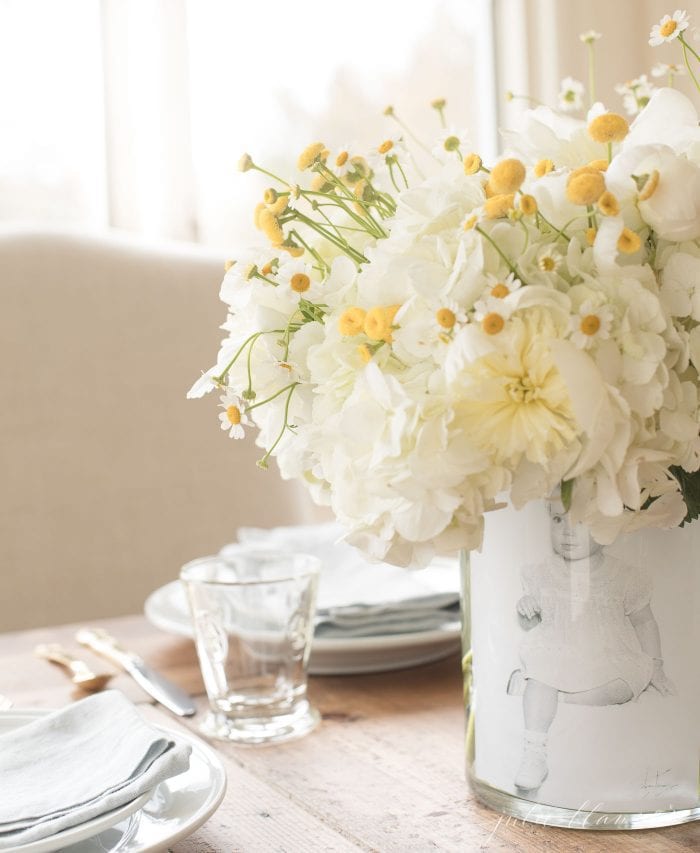 A cylinder glass vase is timeless and classic and is the most versatile for a large flower arrangement without requiring an excessive amount of stems. It's easy to work with. This vase is just $4.99 in stores at Target.
You can find tutorials using a cylinder glass flower vase here:
Small Cylinder Vase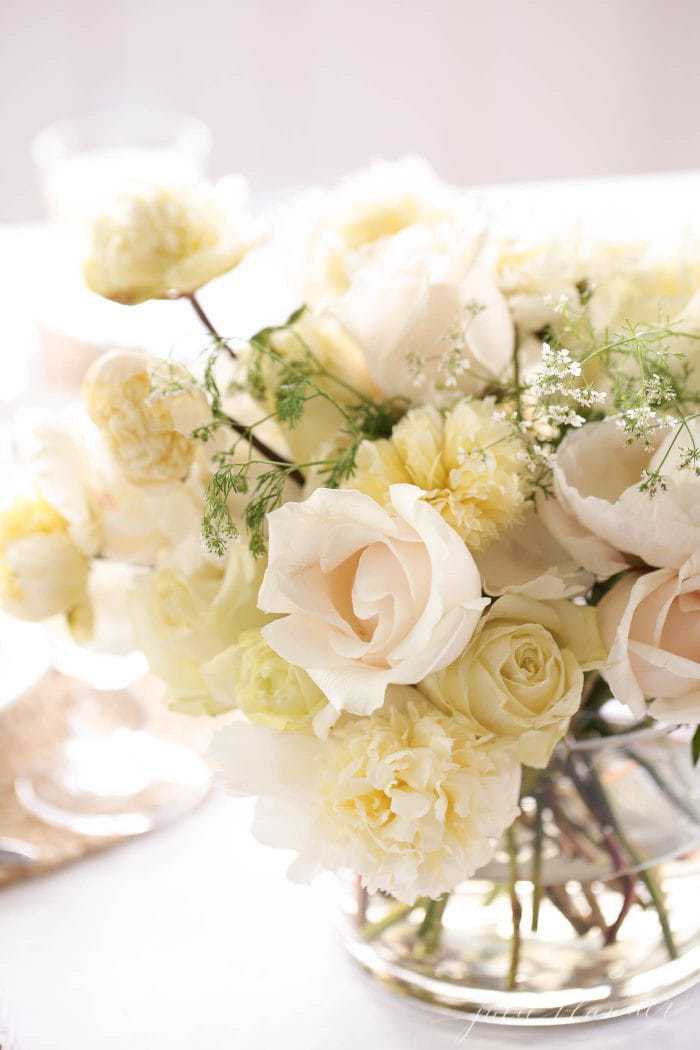 A short cylinder glass vase is also timeless, classic and easy to arrange in, but requires more flowers to fill it out. You can learn how to create a flower arrangement in a short cylinder vase here.
Hurricane Vase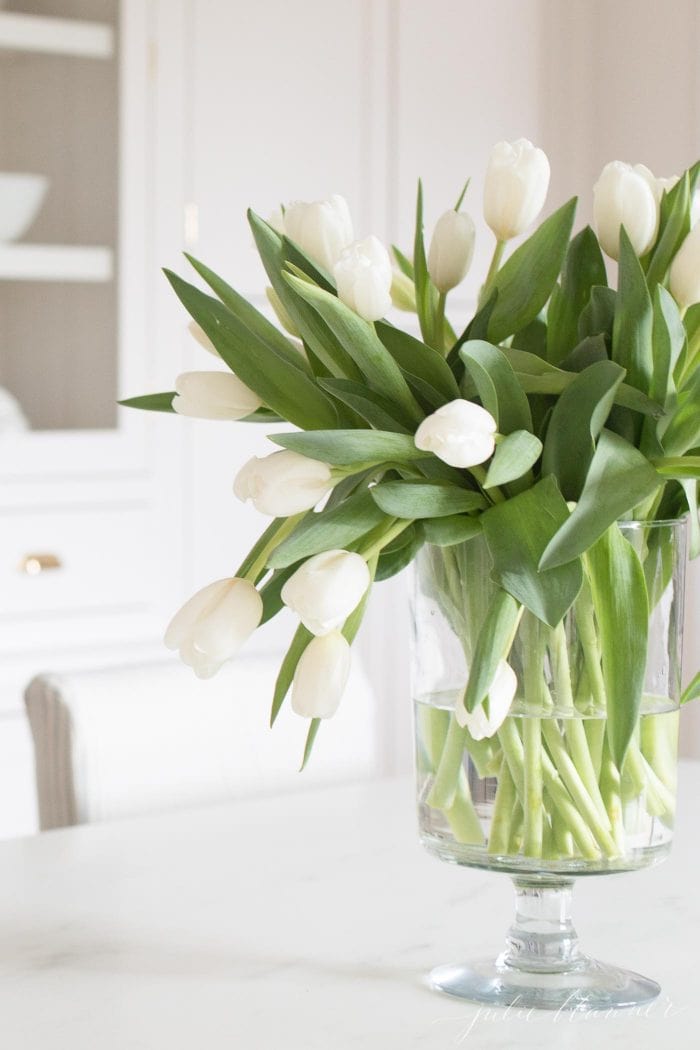 Footed vases are always a favorite for a dramatic look {without the effort}. You can learn how to arrange flowers in a pedestal vase with these easy tutorials:
Bud Vase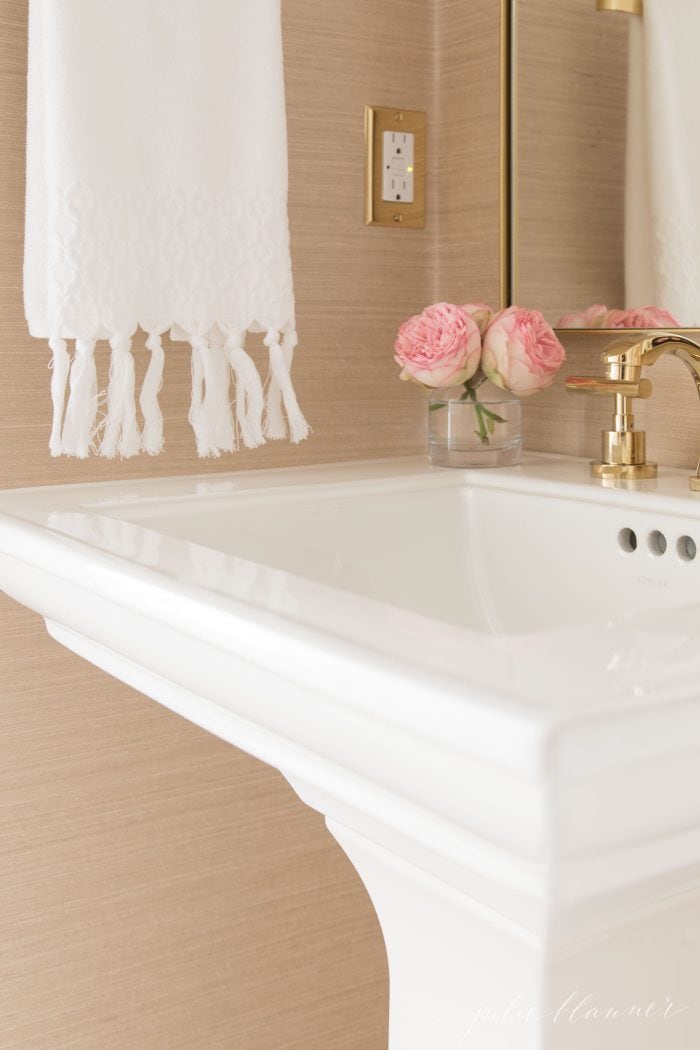 Bud vases may be my favorite. Just a bloom or two in a bud vase can bring a room to life. These are a few of my favorites: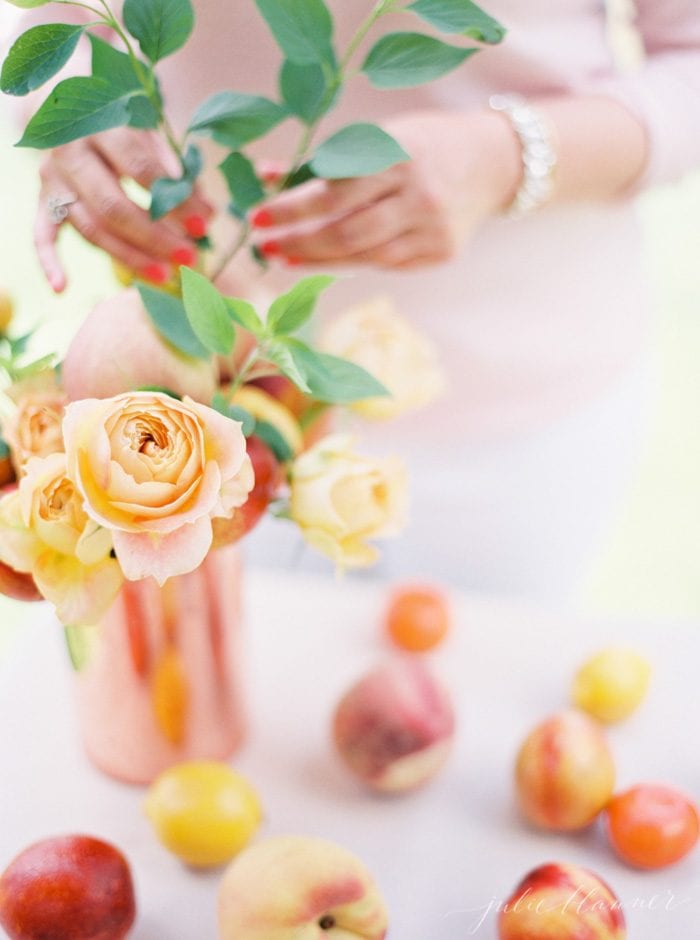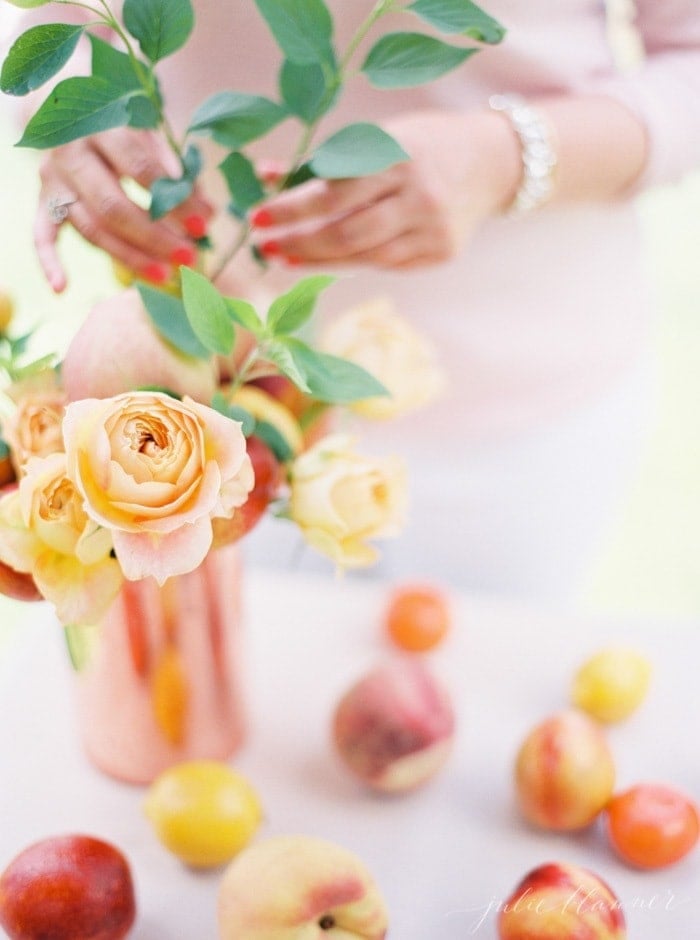 As I mentioned before, anything is a vase as long as it can hold water. Here are a few untraditional flower vase ideas: