10 Ways to Make an Old Home Feel New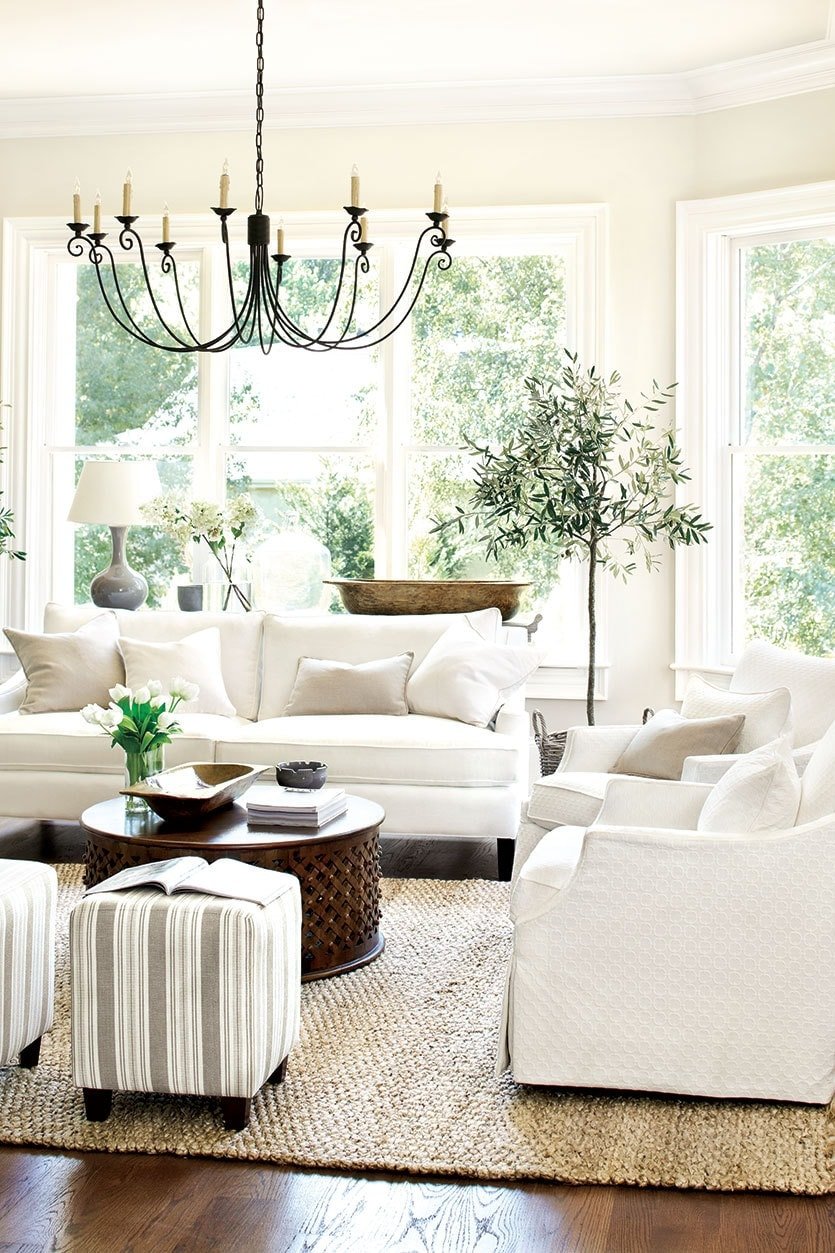 In my ideal world, I would have a picture perfect new home with all of the old home charm. Apparently, a knock down is not in our budget, nor are the high quality building materials that I would want to use! The solution? Finding ways to make an old home feel new.
One of the most important elements in our search was neighborhood. I passed up my picture perfect Colonial loaded with details for an enchanting neighborhood. So far, I don't regret it! Okay, I'm still mourning the loss of 2 levels of hardwoods & the floor plan, but the neighbors welcoming us with friendly smiles, cake bites & fireworks on the green have compensated for it! This home is actually a few years newer, just showed signs of heavy wear. Here are a few of my favorite ways to give new life to an old home:
Clean or Replace Carpets
Make the space feel fresh with like new carpet.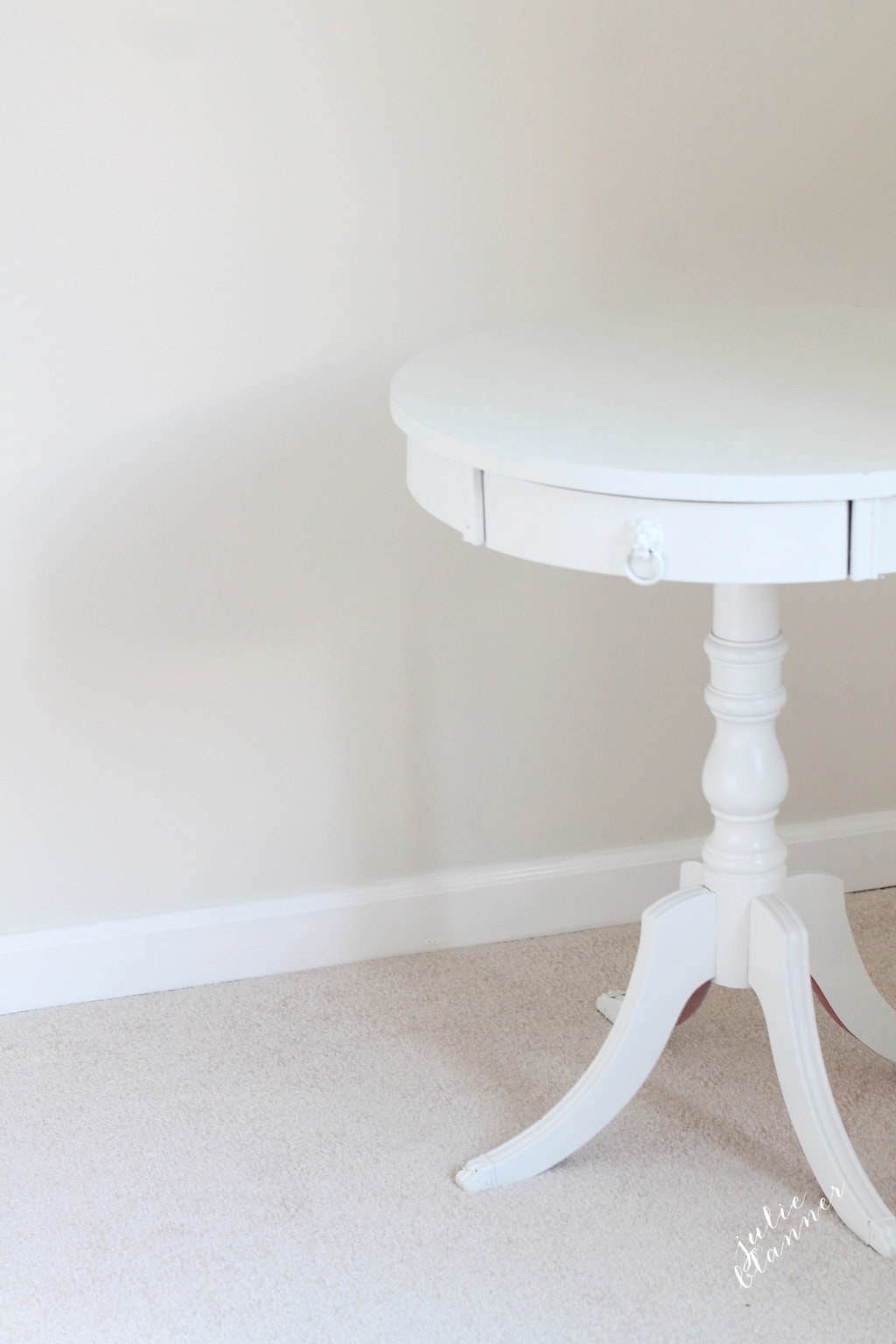 Make it Cohesive
A lot can be lost through the years – an update here & an update there can leave the home in a state of mis-matched chaos. Determine whether you want room by room finishes to be the same throughout the house. It will feel polished, thus giving it new life.
Update Outlets, Light Switches & Plates
This is something we have found in all 3 of our older homes to make a significant difference. Some may have yellowed, been painted over, various shapes & styles through the years. Update your house by switching all of the light switches & plates. We completed our entire house for under $100 & 1 minor shock. Note: if you're not experienced in doing this, hire a licensed electrician or find a great online video source & watch a few tutorials. It's relatively simple, yet tedious work. We also updated yellowed alarms, thermostats & smoke detectors.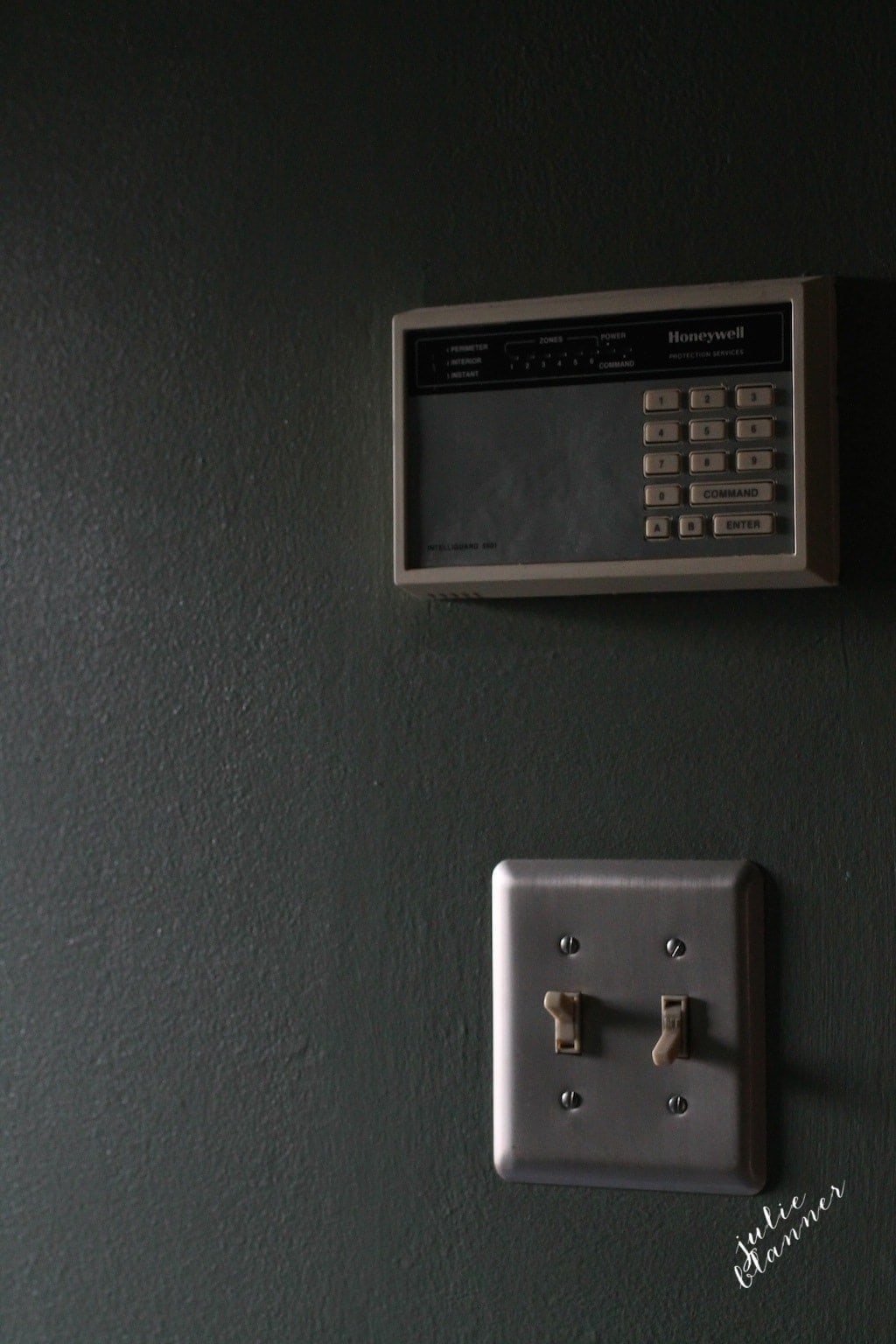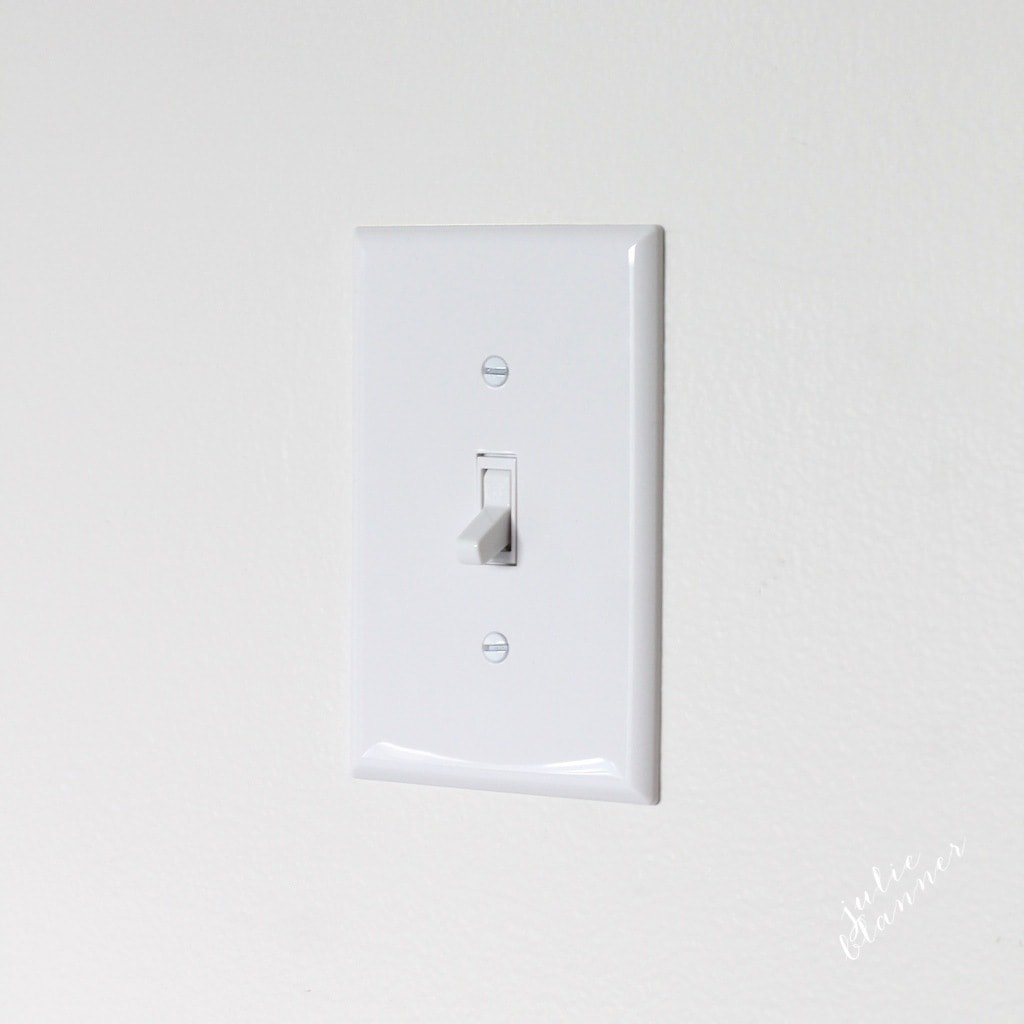 Repair Walls
When we purchased our home, it was apparent that years of poor quality DIY patching had taken place. We had our painter fix the blemishes & fill all 240 nail holes. Yes, 240. Now when the light shines on them, it looks like new drywall!
Add Light
See my post about 7 ways to add light to your home – there are several tips & tricks to add light to your home beyond new fixtures.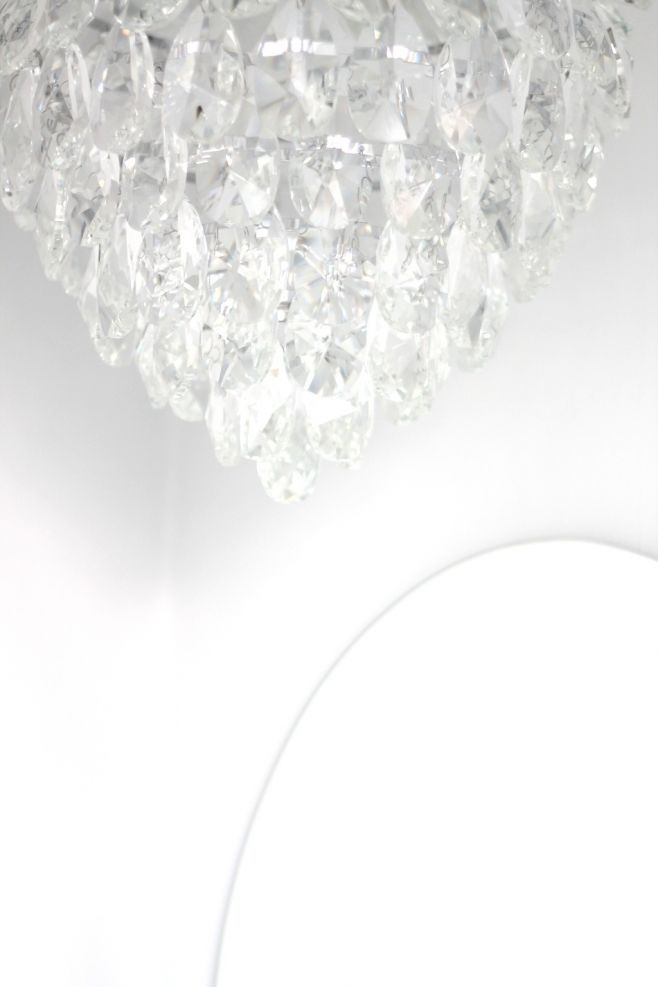 Paint
If I would have mentioned this first, you would have moved onto another blog, but it's true. A current & cohesive paint palette brings the home into the present.
Remove Dated Fixtures
Updating lights & hardware are easy ways to make your home feel like new.
New Doors
If you really want to go all out, replace your doors with shaker or 6 panel doors. A front door can add a lot of curb appeal.
Refinish Hardwoods
Choose an appropriate stain & give your hardwoods new life! I remember being astonished at how inexpensive it was to do the living room in our previous home.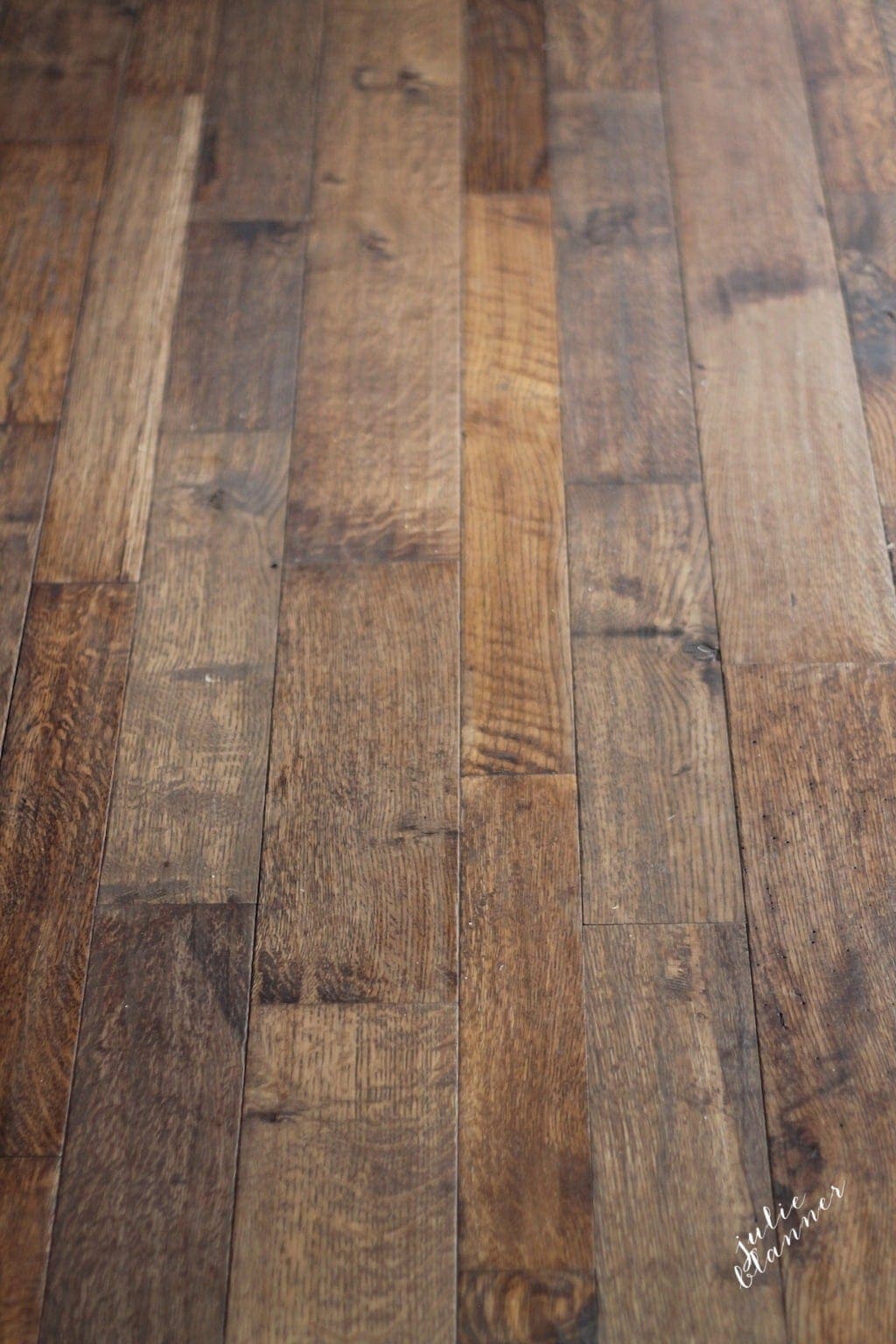 Do you prefer an older home or a new home?

first image credit: Ballard Designs}