If you are looking for an elegant way to light up a space with lower ceilings, flush mount lanterns could be just what you need!
Timeless, classic and beautiful brass lanterns age gracefully and add character to any space. These lanterns make beautiful entryway or hall lights.
Today, we'll share the source for our beautiful brass flush mount lanterns, and a curated guide to some amazing options at every price point, too!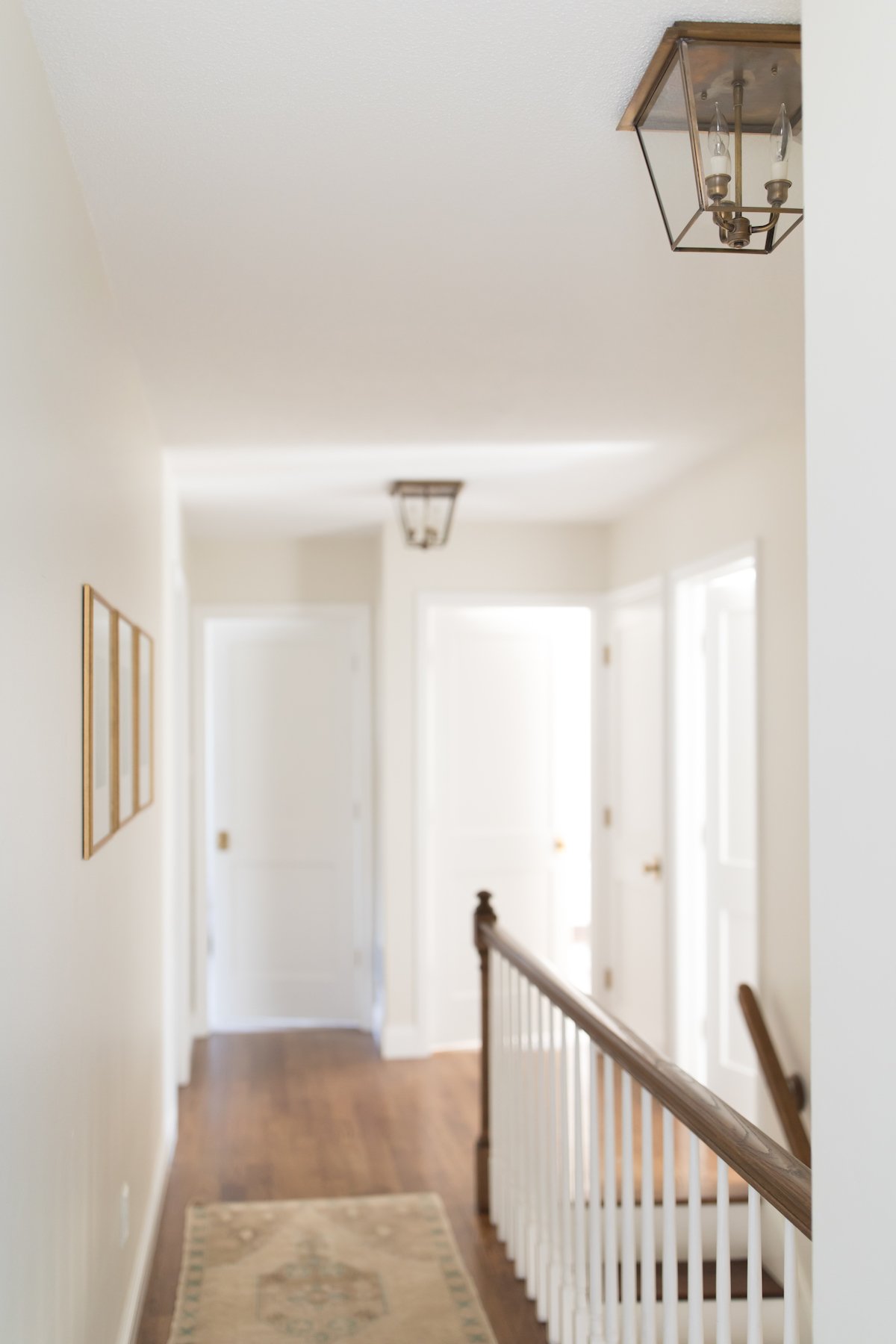 Updating your lighting can do wonders to a space and can make it go from dated to classic and elegant in the flick of a switch!
We've chatted about the importance of lighting a lot around here. Be sure to check out my lighting design tips, our light bulb guide and my other favorite brass lighting.
When we sought to update our long hallway in the second level of our St. Louis home, we knew we wanted something elegant and timeless. However, the ceilings in our 70s-era home are low.
Eight foot ceilings don't leave you much space for dramatic or large-scaled fixtures!
So, we chose a hand-rubbed antique brass lantern that would sit flush to the ceiling. While they don't take up much space, they give the hallway exactly the elegance we were after!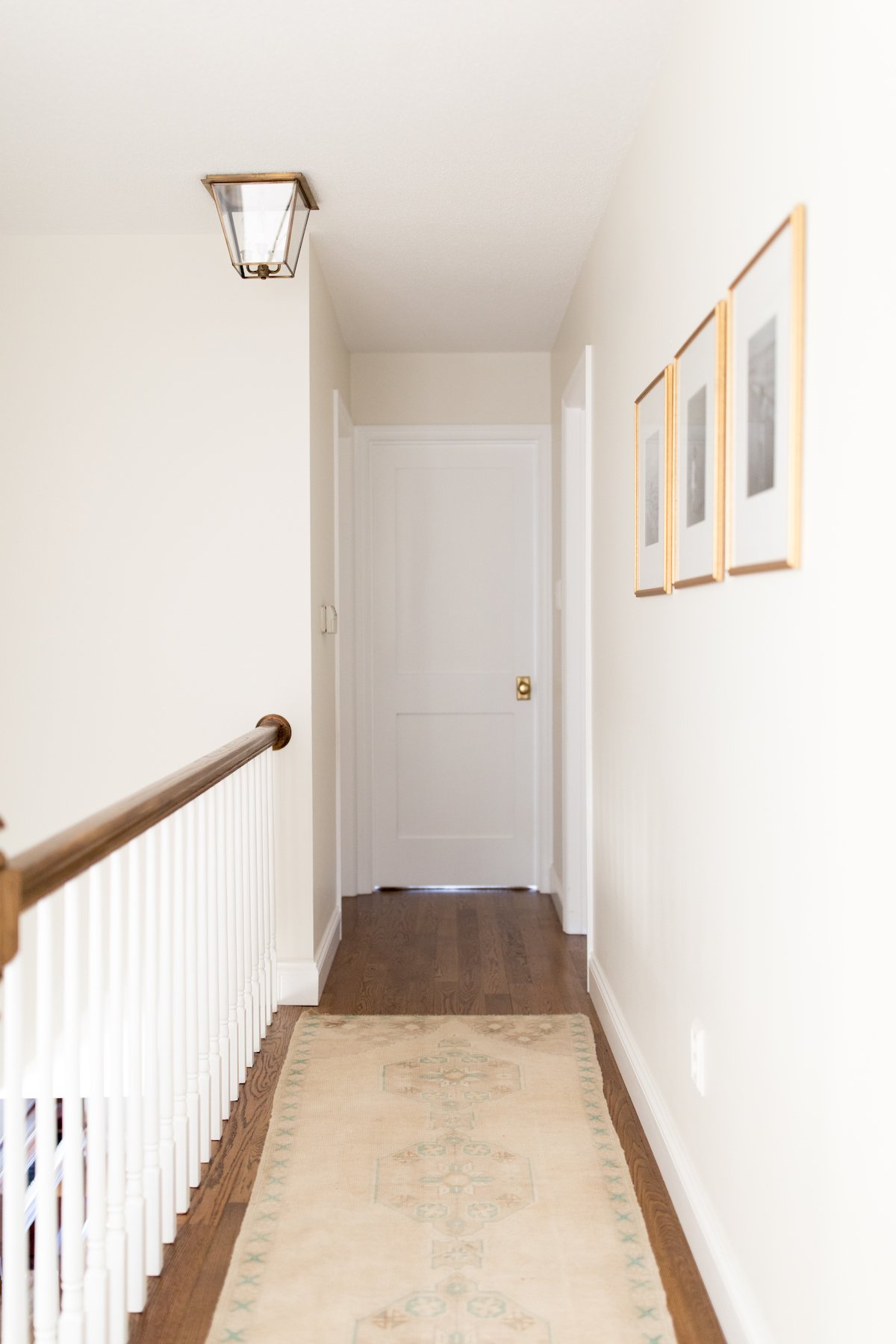 Flush Mount Lanterns
Much like our brass lanter pendant lights in the kitchen, these little lanterns made an incredible impact.
I cannot tell you how good it feels to cross projects off the list, but I'm even more elated that completing this project means we're down to just one more boob light.
When my girlfriends first came over to see our new home, one mentioned that I had a lot of boob lights. You know, those pleasantly plump round lights with the awkward metal accent in the center… the ones that builders and flippers alike love to use because they're just $10?
Well, we had several of those, and another one bites the dust. Well, two! Once Alicia mentioned it to me, that's all I could think about each time I glanced at one of the lights.
My apologies if you have some as well and can't eliminate the imagery from your mind. See below for the before image if you need confirmation.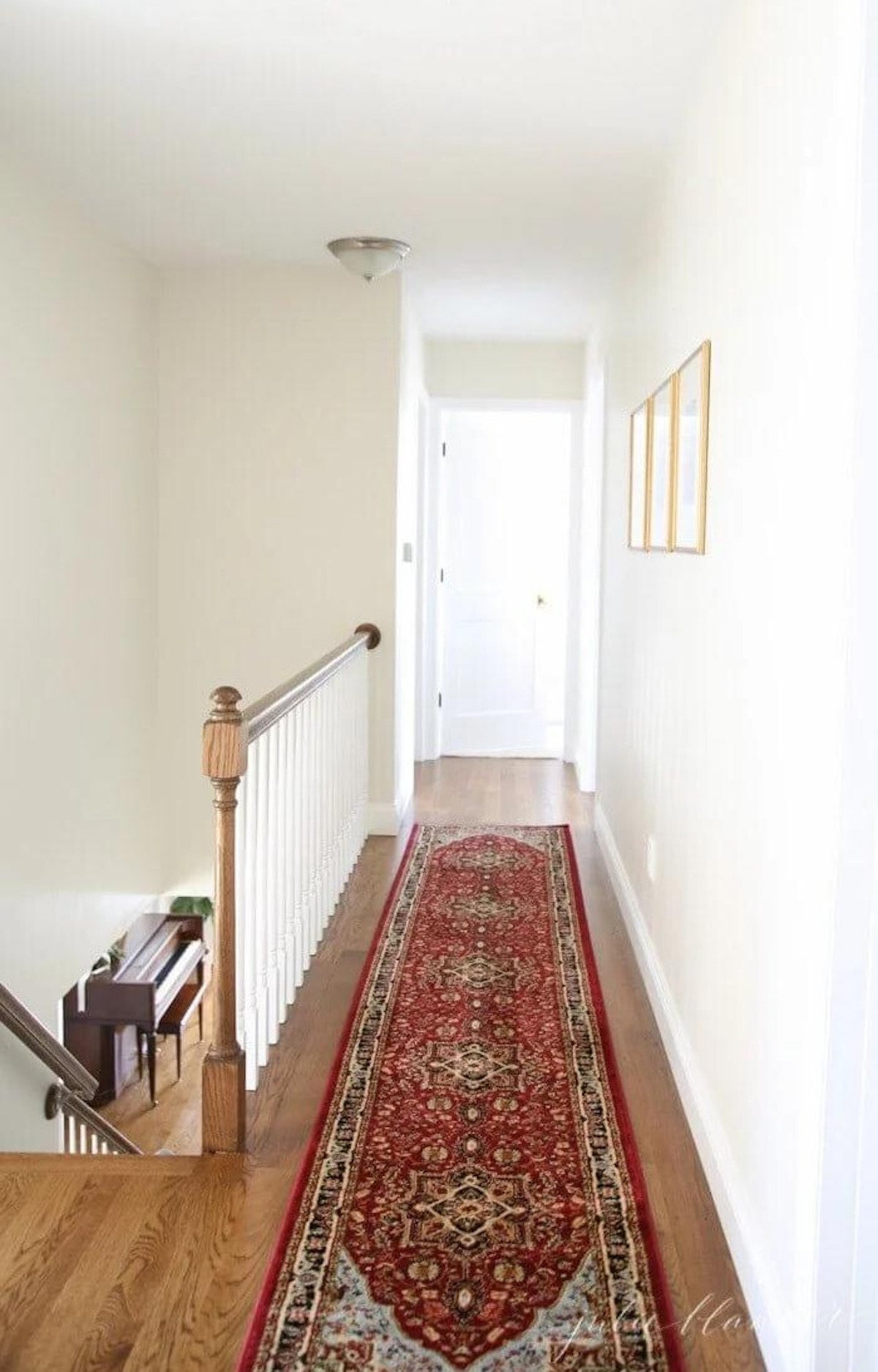 Why We Love these Lanterns
Lanterns are often associated with exterior lighting. I love the shape and style of them so set about hunting down an interior version.
Why? They are understated and elegant, and honestly, brass is always a good idea!
The structure isn't bulky and they don't overcrowd the space… and I love that they come with three lights inside them rather than one.
One of the main reasons I opted for lanterns in this space is the amount of light they give off. Because the sides are glass they really help to brighten the space.
They are subtle and don't take over the small space and add a timeless air of elegance.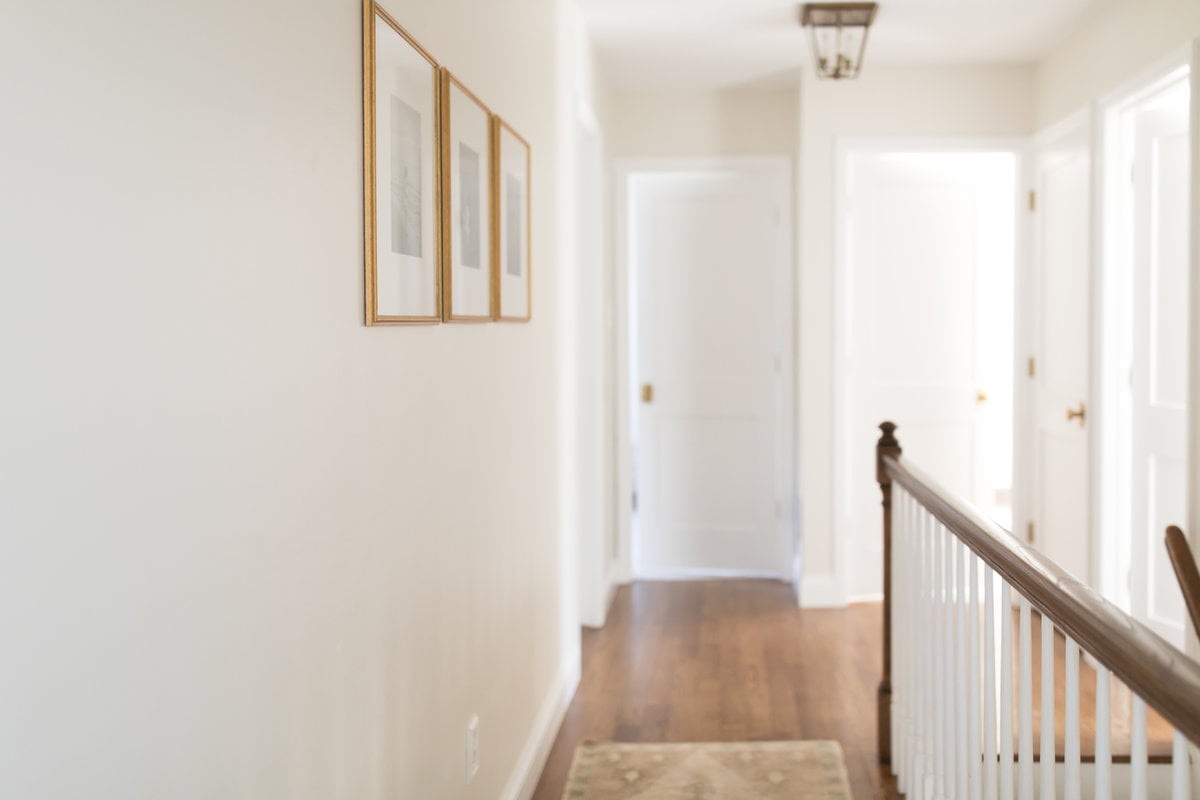 Save Your Favorites
Save your favorite recipes, tutorials and guides!
Frequently Asked Questions
How big should a flush mount be?
Consider the size of your space as you're shopping for flush mount light fixtures. You can buy flush mount lanterns that are as small as 8 inches diameter, up to larger than 24 inches across.
What kinds of flush mount light styles are there?
You can choose from a true flush mount (No hanging space between the ceiling and the fixture itself) and a semi-flush mount. Semi-flush will often give you a slight drop, up to approximately 8″, but not enough to be considered a pendant light.
There are also directional flush mount ceiling lights, which can be angled to put a more direct focus of lighting in your space.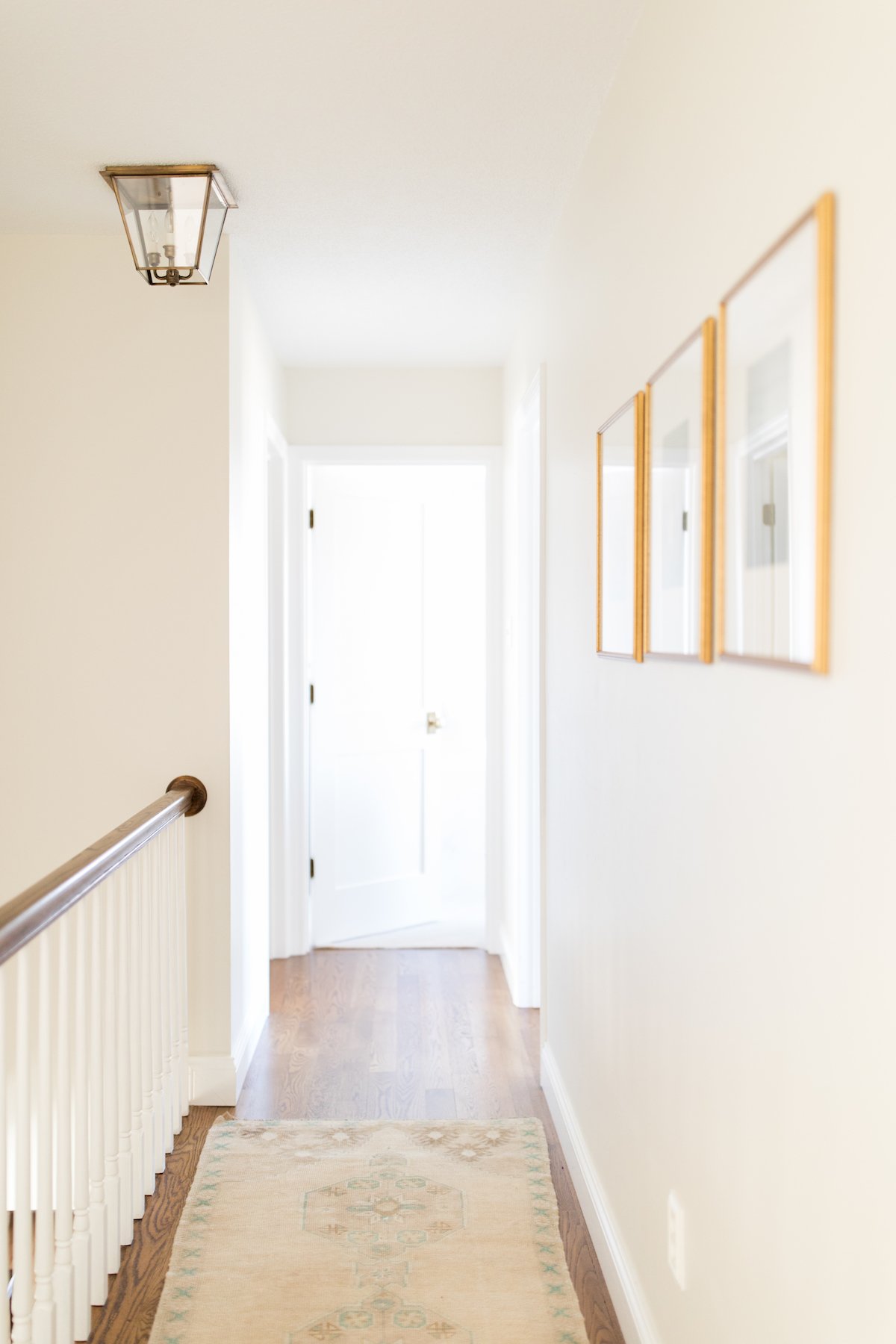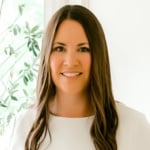 Tips
If you are hanging flush mount lanterns in a hallway (or any limited space with lower ceilings) here are a few tips.
Hallways tend to be narrow, so lighting needs to be ceiling mounted rather than wall mounted to give you as much space as possible.
Hallways can often be quite claustrophobic with little natural light, so you need it to be brightly lit. These brass mini lanterns are perfect because the sides are glass.
If you have high hallway ceilings you can opt into a larger statement pendant lantern or even a semi-flush lantern, but for standard or lower ceilings avoid a low hanging fixture.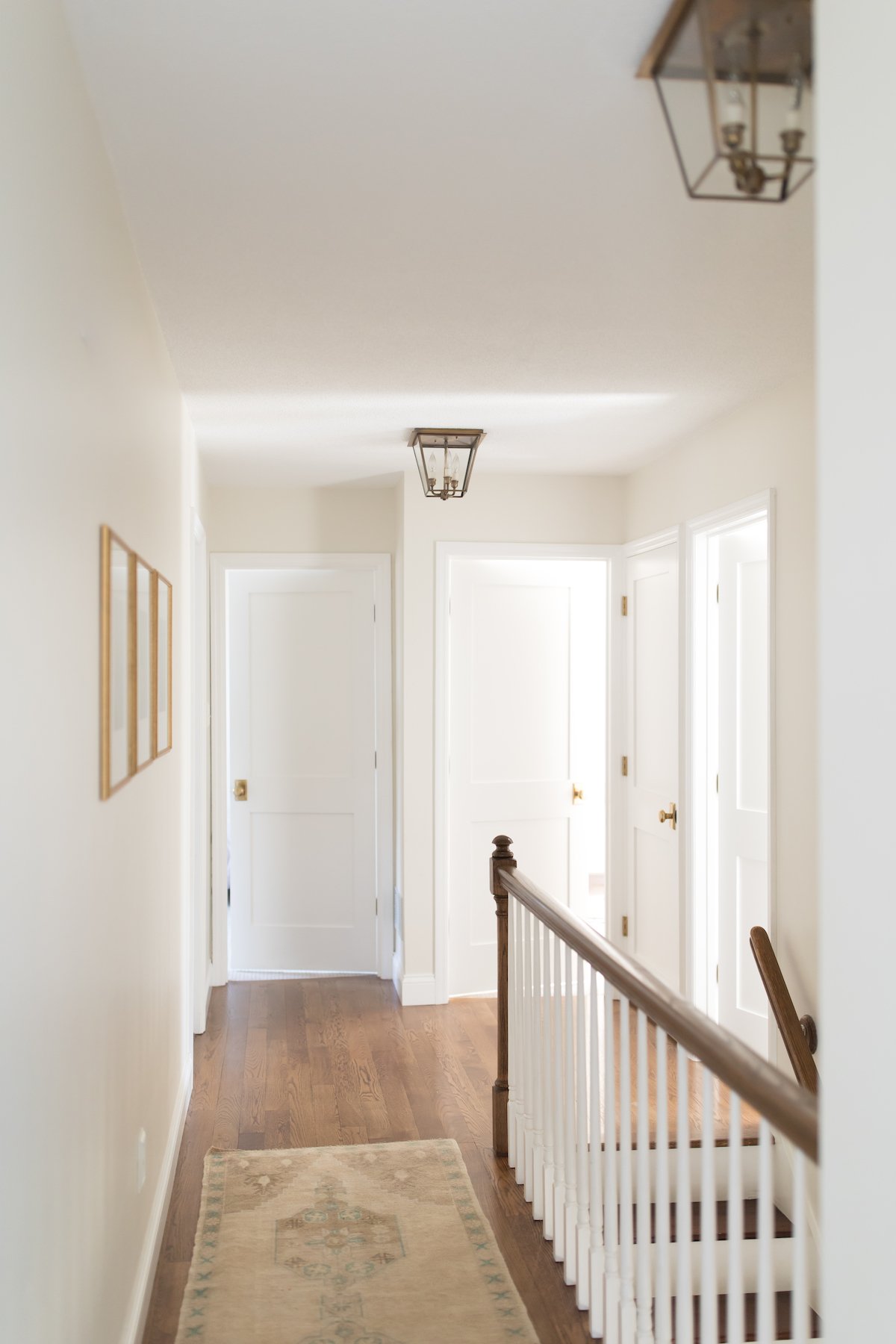 Love the look of brass as much as we do? Check out this Rub 'n Buff tutorial to turn any home accessories into the perfect antiqued brass, like these Gilded Frames!
You can also learn all about my favorite Brass Polish, too.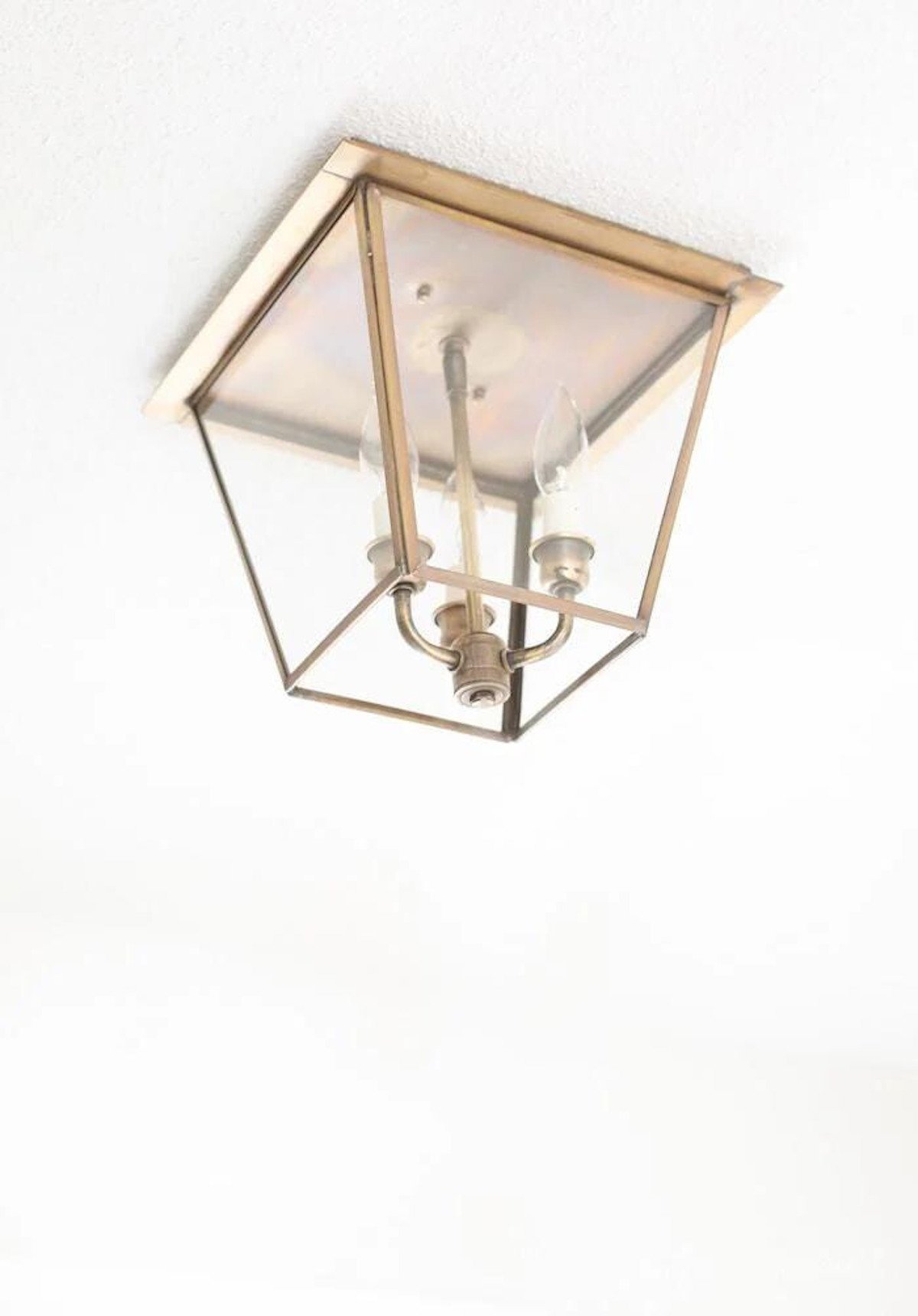 The brass lanterns are simple, understated and offer just the right amount of light to complete the hall. Now if those popcorn ceilings could just magically disappear as well!
Sources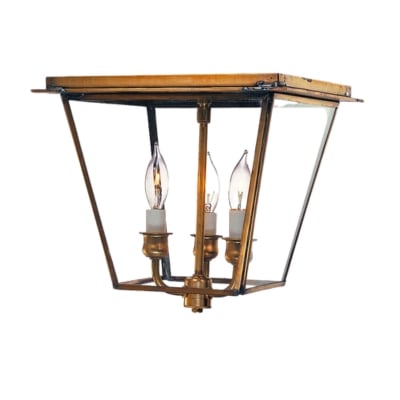 Our Brass Flush Mount Lanterns
These are hand-rubbed antique brass for an aged, sophisticated look.
More Lighting Inspiration
Design Guides, Decor & Tips