All the details about Sherwin Williams Everyday White including spaces it can be used in, how it looks in various light, colors to pair it with and more!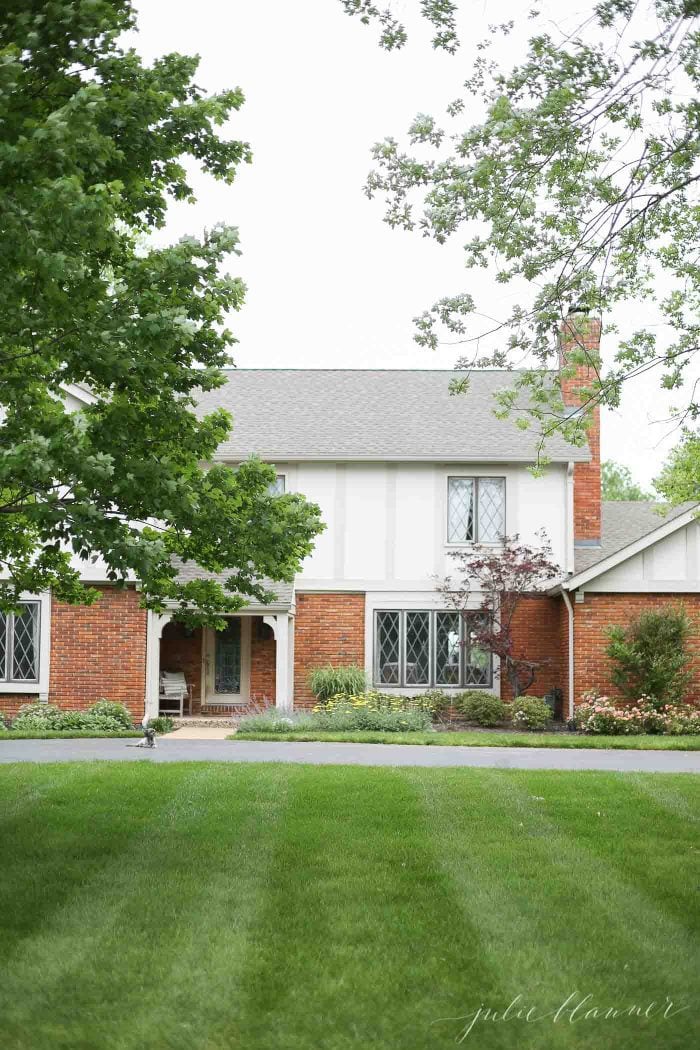 Choosing a paint color is a big decision that takes a lot of consideration. Whether it's a room or entire home, you only want to do it once.
I don't take paint color decisions lightly, but fortunately for you, you can! I am taking the guesswork out of selecting paint colors detailing pros, cons, features, styles, where to use it, colors to pair, sheens and more so all you have to do is sample to confirm.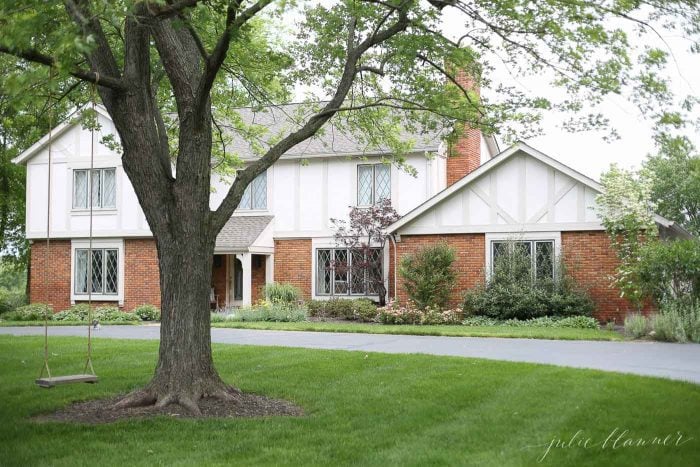 When selecting paint colors for the exterior of our home, we sampled a lot of colors, viewing them morning, noon, day and night to see which offered the best appearance 24 hours a day.
As we were closer to the right color swatches, we started to paint larger swatches onto our home to confirm. 4 years later, I highly recommend it. It's an all around great go to!
I love chatting paint with you – don't miss my favorite Warm Whites and Greige Paint Colors!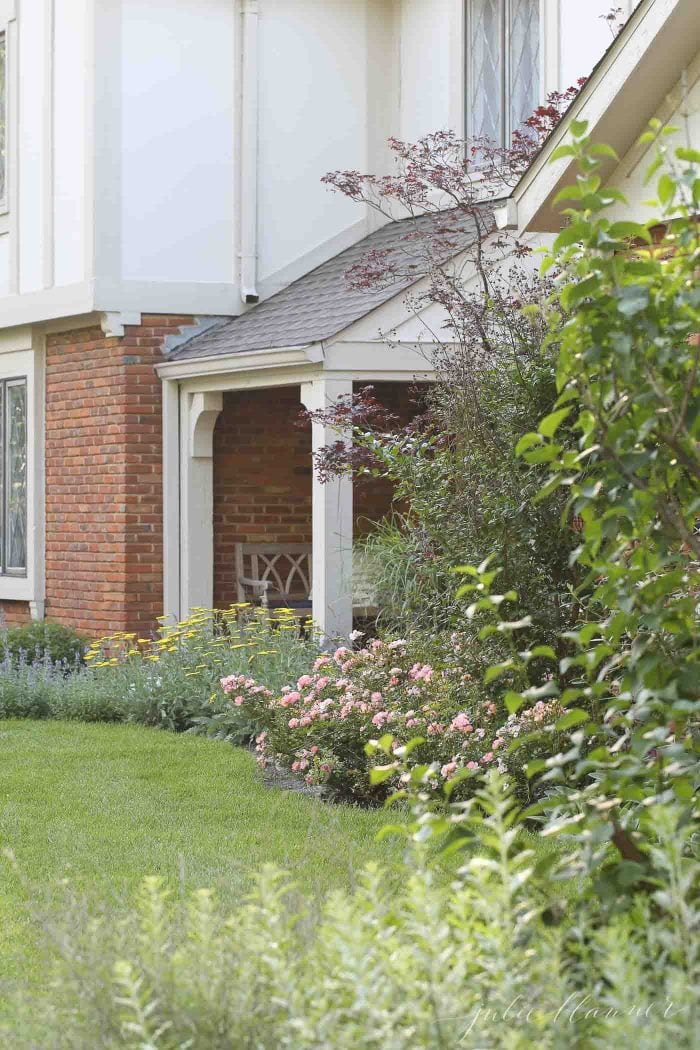 Sherwin Williams Everyday White won because it is a soft cream that makes a pretty backdrop. It works well with landscaping (helped us tone down the brick without painting it), and made our home feel up-to-date.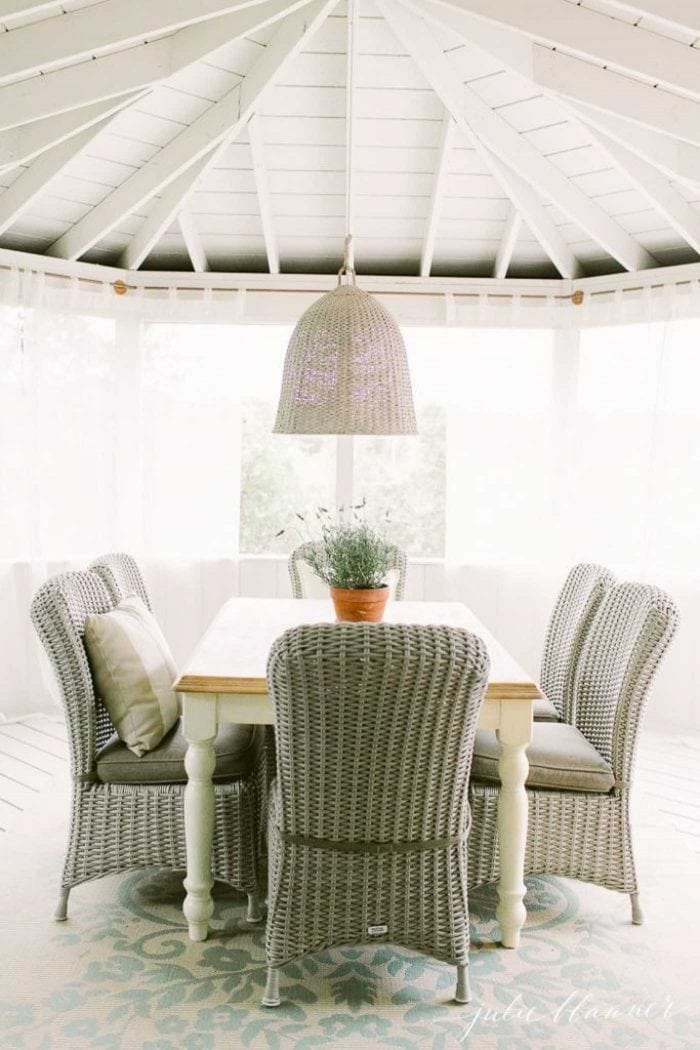 It would be pretty on an entire exterior, wouldn't it? I love it for both traditional and modern homes. More details about this warm white paint color…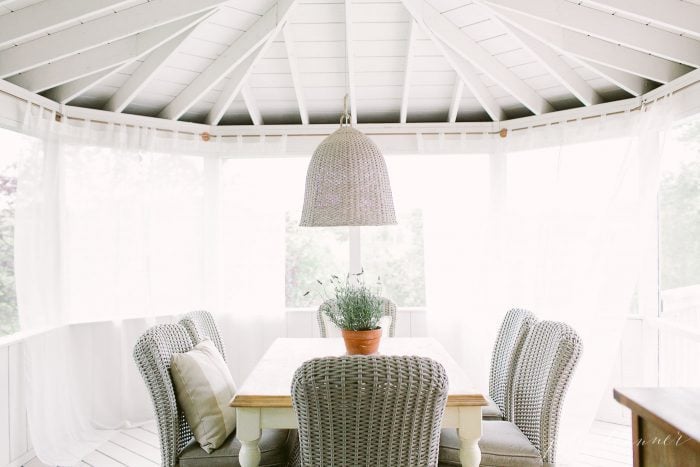 Spaces Sherwin Williams Everyday White is the best fit for:
exterior
deck
patio
suitable for North, South, East or West facing interior rooms that don't receive an abundance of light
How Sherwin Williams Everyday White feels:
day – soft and light
evening – soft and neutral
Sherwin Williams Everyday White Undertones:
a touch of beige
hint of cream
Styles Sherwin Williams Everyday White Fits:
Paint Color to Pair Sherwin Williams Everyday White With:
Sherwin Williams Realist Beige offers a really nice contrast.
What Trim Color to Use with Everyday White:
Untinted white or tone on tone (same color, just use a higher sheen for trim).
It is Similar to:
Simple White and Gauzy White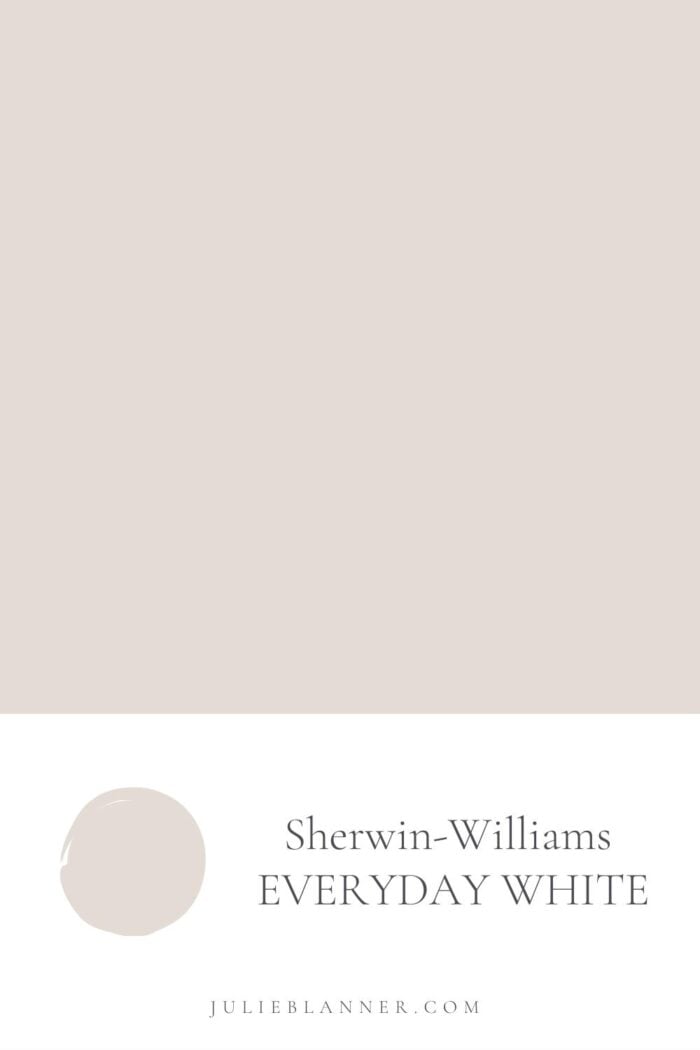 What is the LRV of Everyday White?
You may be asking What is LRV? LRV is an acronym for Light Reflectance Value.
It measures the percentage of amount light a paint color reflects, which is something I look for in all of my interior paint colors in particular to prevent our home from feeling dark.
It has a LRV of 72 (100 being the highest, black being 0).
More Details for Everyday White SW 6077:
R:

228

G:

220

B:

212

Hex Value:

#e4dcd4
A few tips to see if it's the right paint color for you:
Get a sample.
Try it on two walls in the room or exterior that face different directions.
Look at it various times during the day to see how it reads in various lighting situations.
Test it with your trim color.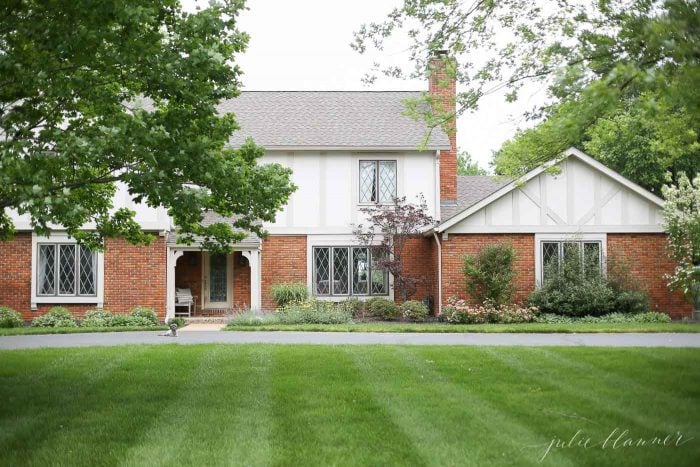 Painting indoors? You can learn all about choosing ceiling paint and trim paint here! You will also find detailed information about using this color in tile paint and furniture paint.
You can find all of our paint colors here and keep track of all of yours here. If you use any of them, please return to share your thoughts!