If you've ever wondered if you can paint without without sanding, I have the solution for you!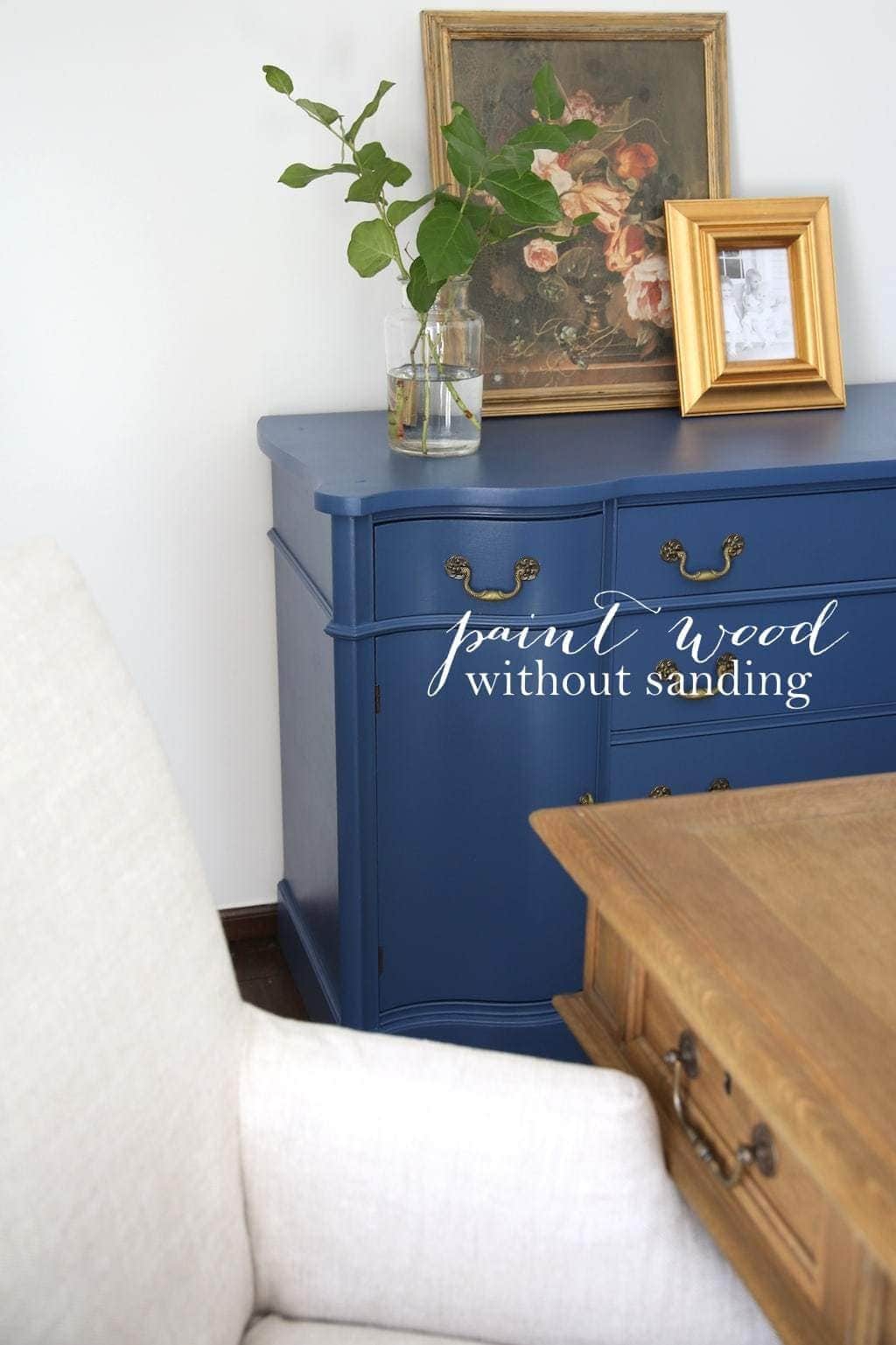 I was frequently receiving questions – can wood be painted without sanding, can cabinets be painted without sanding, can trim be painted without sanding? The answer is YES!
A few years ago, I discovered deglosser. It's a life changing product that has likely been around for years, but I just never noticed it nestled in on the shelf at the hardware store. We're always painting something – furniture, trim, etc.
To get paint to adhere to wood, you usually have to sand to get it to grip, especially with anything that's varnished.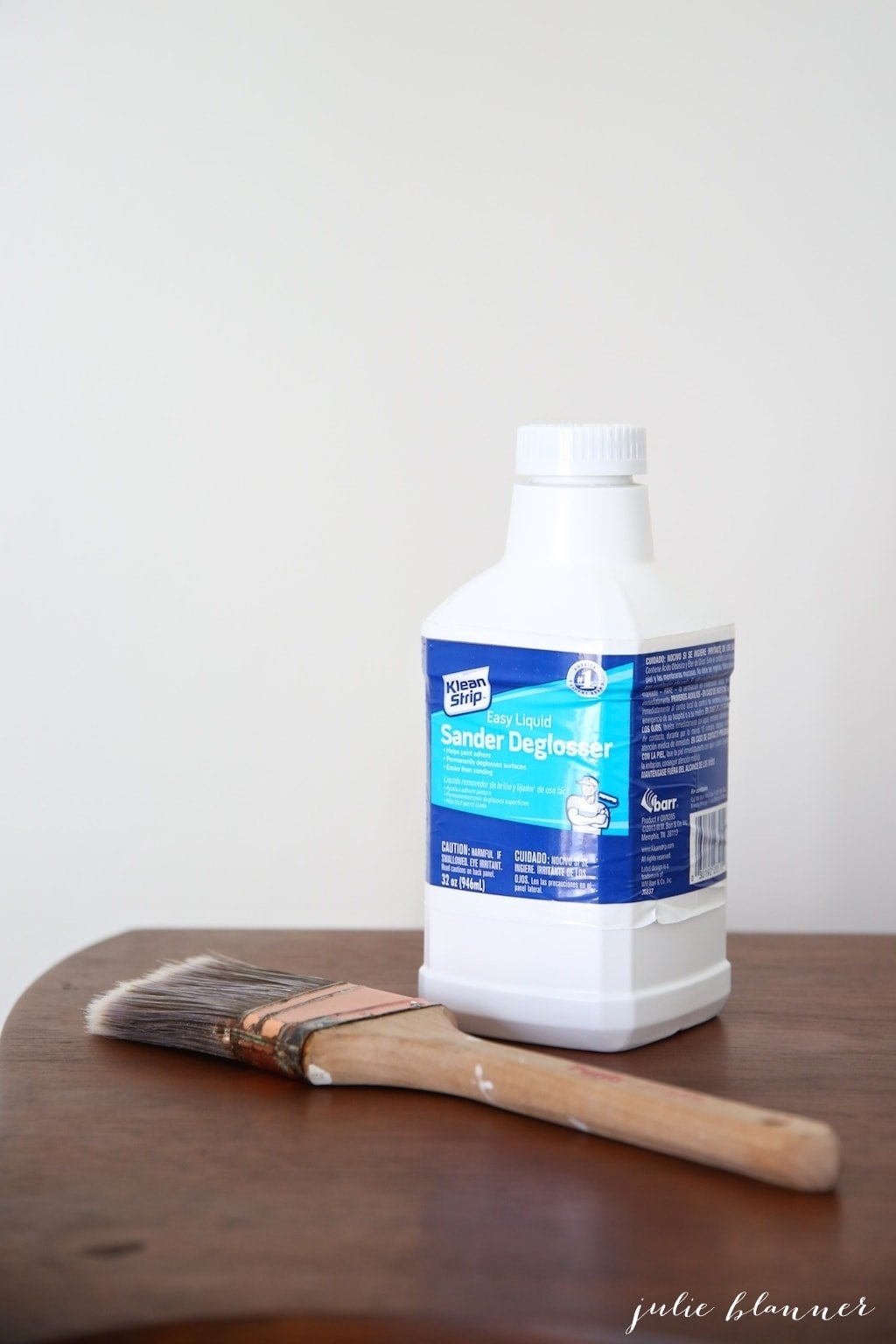 You can paint without sanding by using a liquid sander deglosser! It removes the finish, giving it a rough texture without the effort. You can save yourself a lot of time and purchase it here.
How to paint without sanding:
Using the deglosser, apply with a paint brush.
Allow it to penetrate the wood for 15 minutes.
Wipe it off with a cloth. Then you're ready to prime and paint!
It's the easiest sanding shortcut and I've found it to be very effective!
This was a glossy varnished buffet and you can see how dull it is after the deglosser.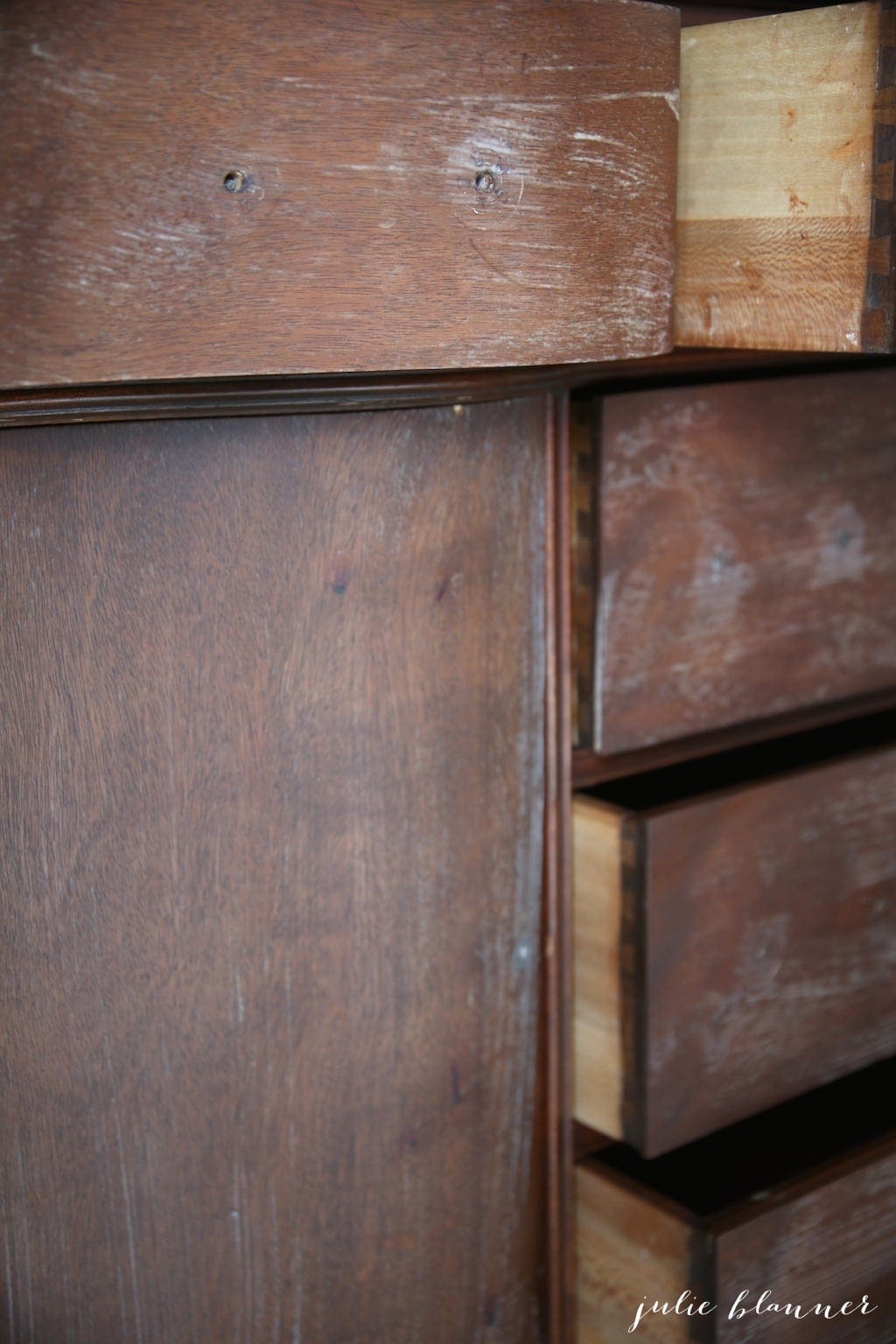 How to see if painting without sanding works for your piece:
Apply it as described above
Prime and paint a small area and allow the paint to dry.
With your fingernail or coin, do a scratch test to ensure that the paint adhered to the wood properly.
Learn how to paint without sanding in the video below:

It hasn't failed me yet!
You can laugh, but with the exception of this piece, I'm in anti-painting furniture mode right now! I am in the process of stripping paint from a few pieces in hopes they'll forgive me for what I've done. What's your preference wood or painted pieces?
You may have seen my pin how to paint without sanding on Pinterest…you can pin it here to save this idea for later!
More Paint Projects and Tips You'll Love
You may also like my favorite paint colors.
Let's connect!
instagram | newsletter | facebook | pinterest
Note: This was originally posted February 2015.