Quick Painting Tip – No Sanding Necessary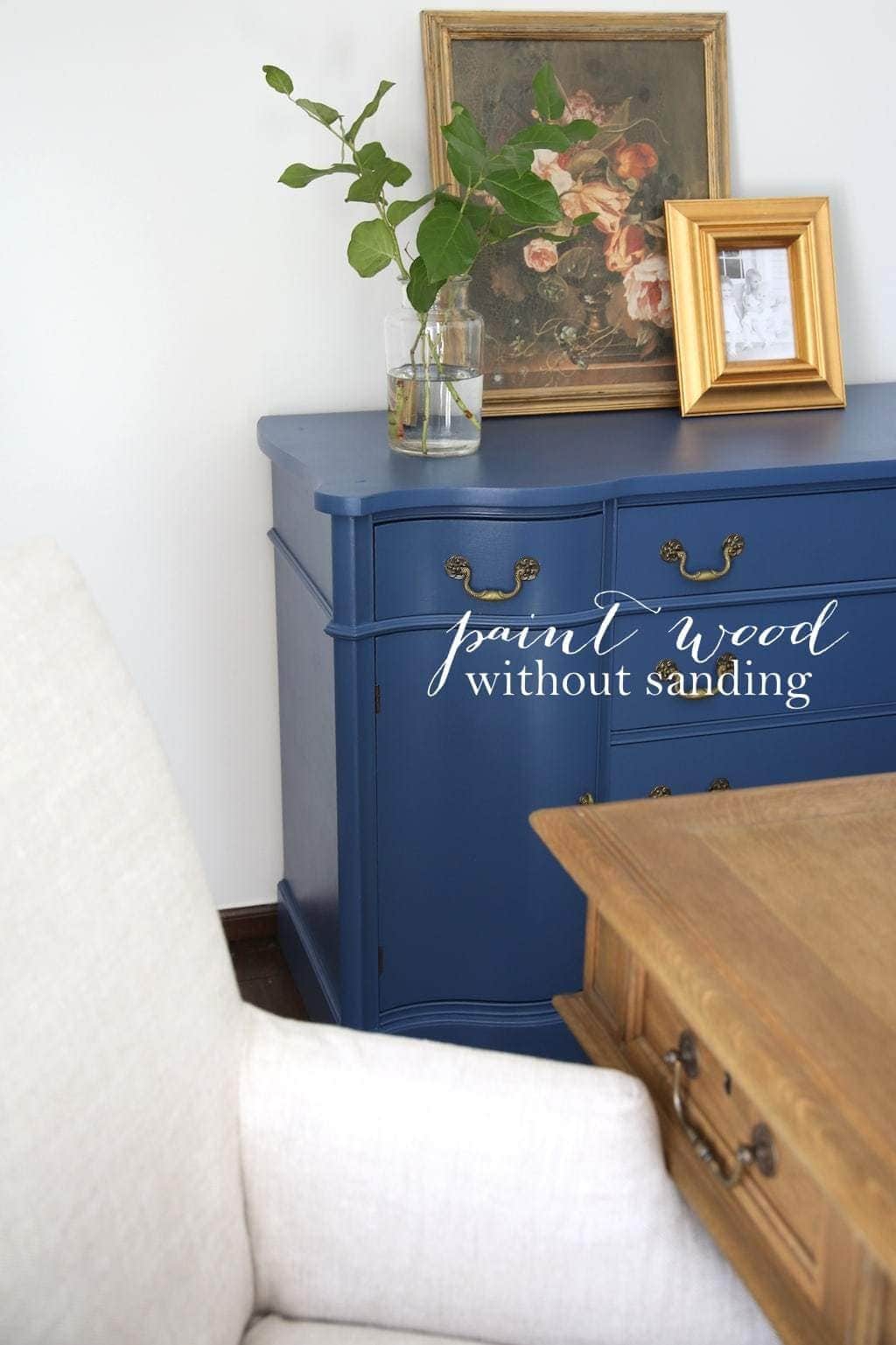 A few years ago, I discovered deglosser. It's a life changing product that has likely been around for years, but I just never noticed it nestled in on the shelf at the hardware store. We're always painting something – furniture, trim, etc. To get paint to adhere to wood, you usually have to sand to get it to grip, especially with anything that's varnished. You can paint without sanding by using a liquid sander deglosser! It removes the finish, giving it a rough texture without the effort. You can save yourself a lot of time and purchase it here.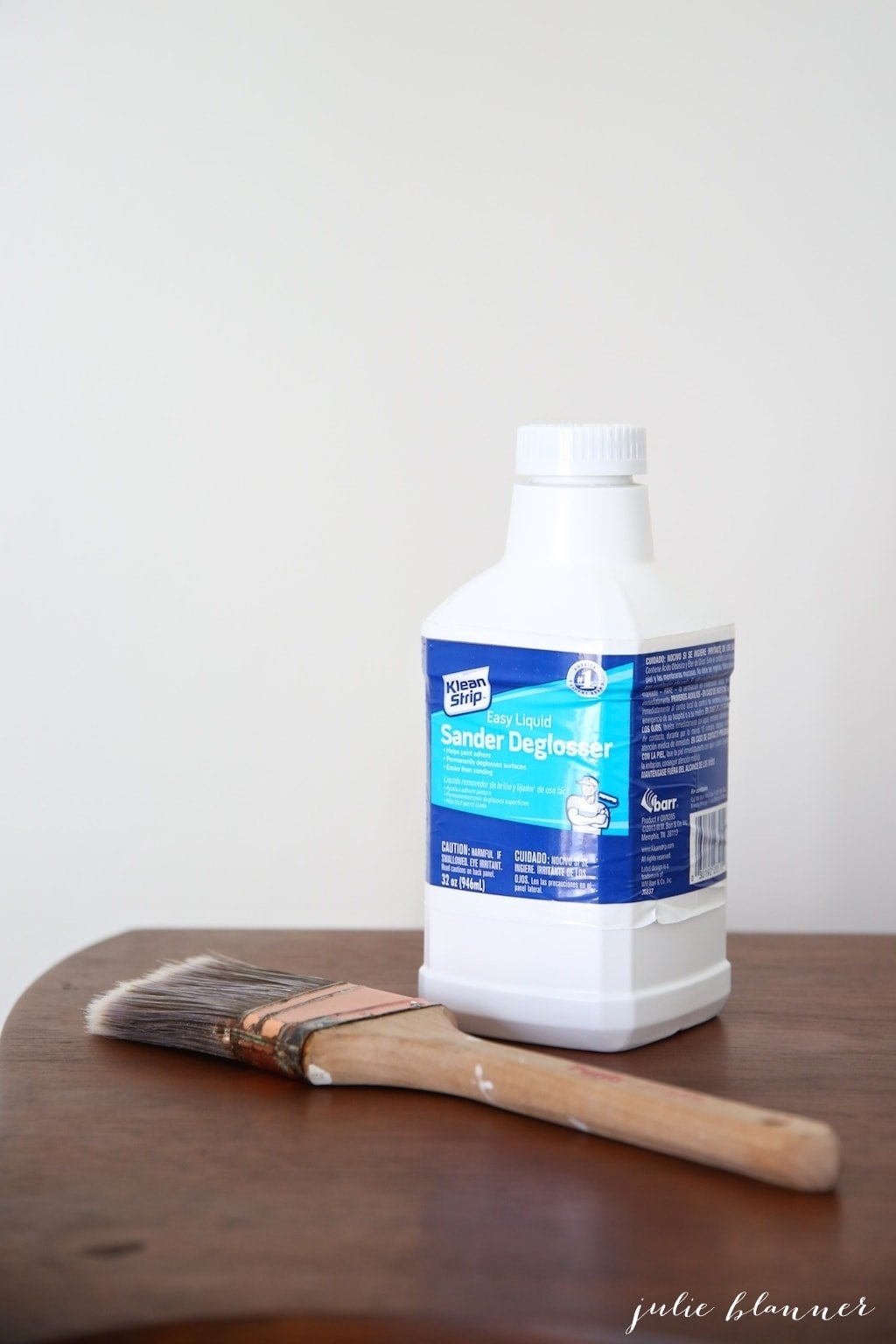 To apply, you just use a paint brush & allow it to penetrate the wood for 15 minutes before wiping off with a cloth. Then you're ready to prime & paint! It's an easy shortcut. This was a glossy varnished buffet…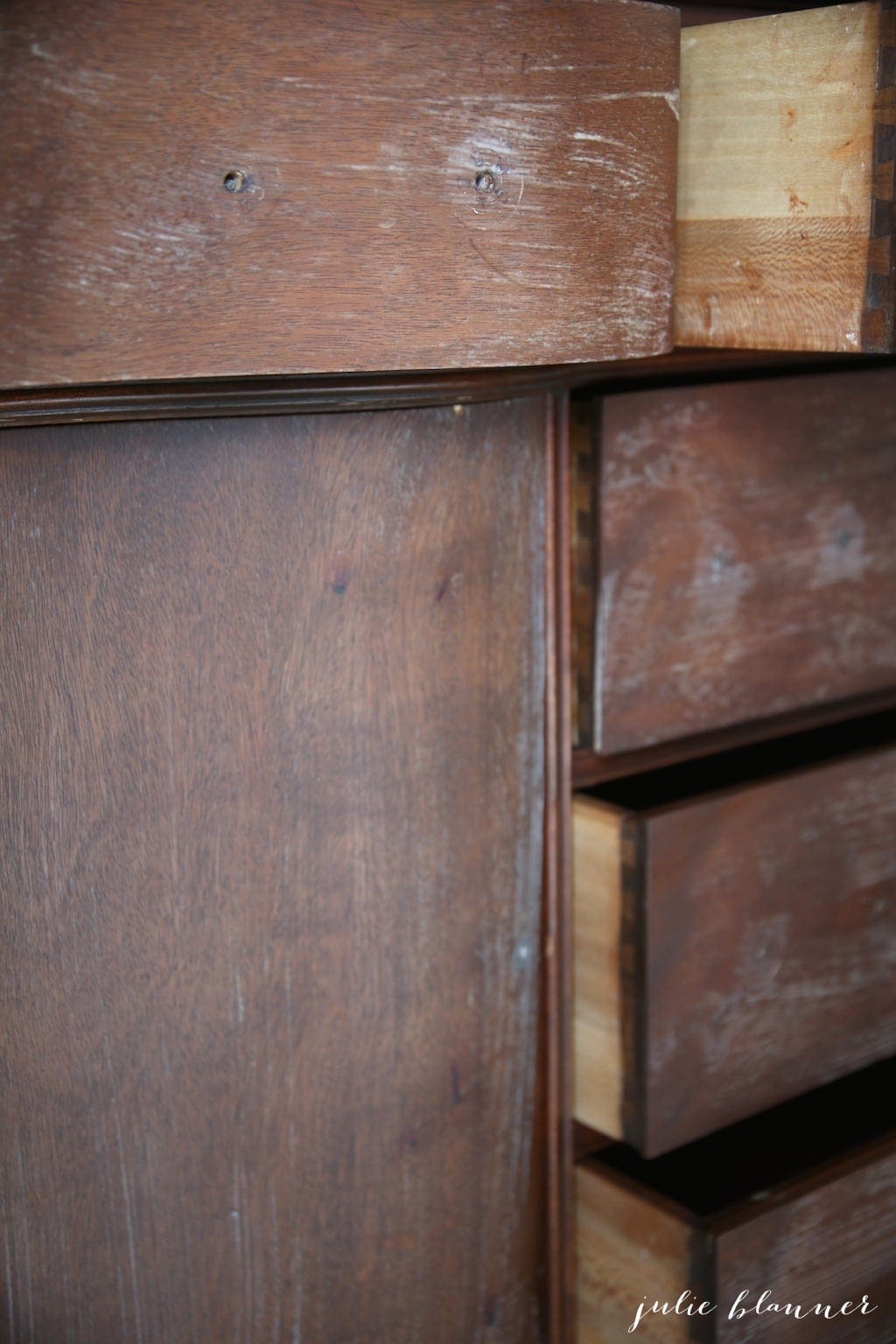 To test if this is a good product for your needs, simply apply it, prime & paint a small area & allow the paint to dry. With your fingernail or coin, do a scratch test to ensure that the paint adhered to the wood properly. It hasn't failed me yet!
You can laugh, but with the exception of this piece, I'm in anti-painting furniture mode right now! I am in the process of stripping paint from a few pieces in hopes they'll forgive me for what I've done. What's your preference wood or painted pieces?
You may also like my favorite paint colors.
Let's connect!
instagram | newsletter | facebook | pinterest