Adorable Spring Printable Cards to send well wishes and a little sunshine on rainy days!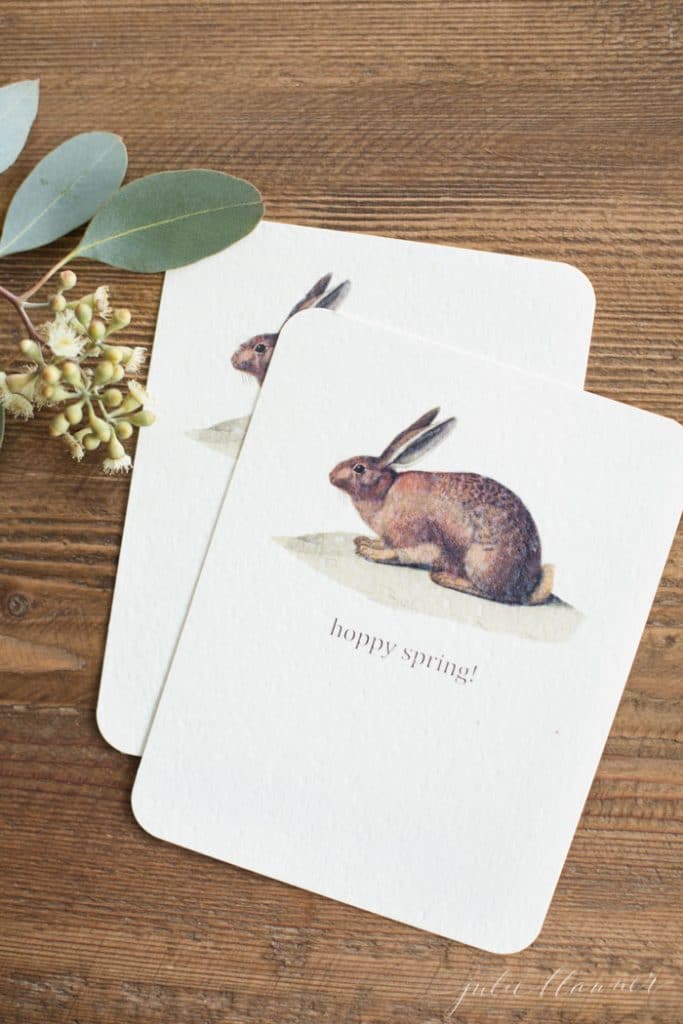 I'm excited to share some pretty free printable cards with you. Sometimes I find sending Christmas cards to be a bit daunting during the busiest season of the year.
Last year I got caught up in the hustle and bustle and failed to send them. This year I barely scraped by and sent New Year's cards, but I often find that an unexpected "hello" is welcomed with a smile.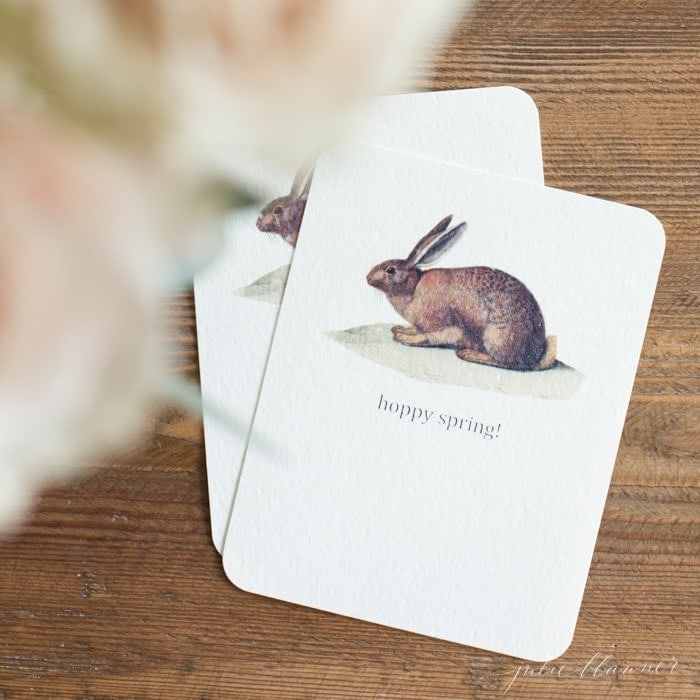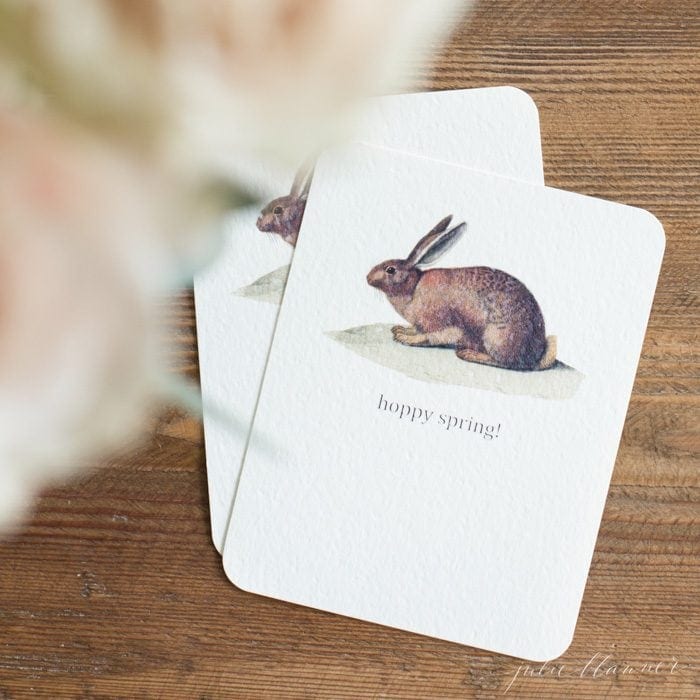 As a child, I remember running to the mailbox in hopes of receiving a card. Times have changed, but I'm still that little girl looking for mail each afternoon. The simplest of notes bring me so much joy, so I designed a free spring printable card for you to send family and friends.
These free spring printable cards are simple and sweet and so easy to make. Simply insert the card stock of your choice into the printer, print and cut. I went a little fancy this time and borrowed my sister's corner punch, but it's completely unnecessary.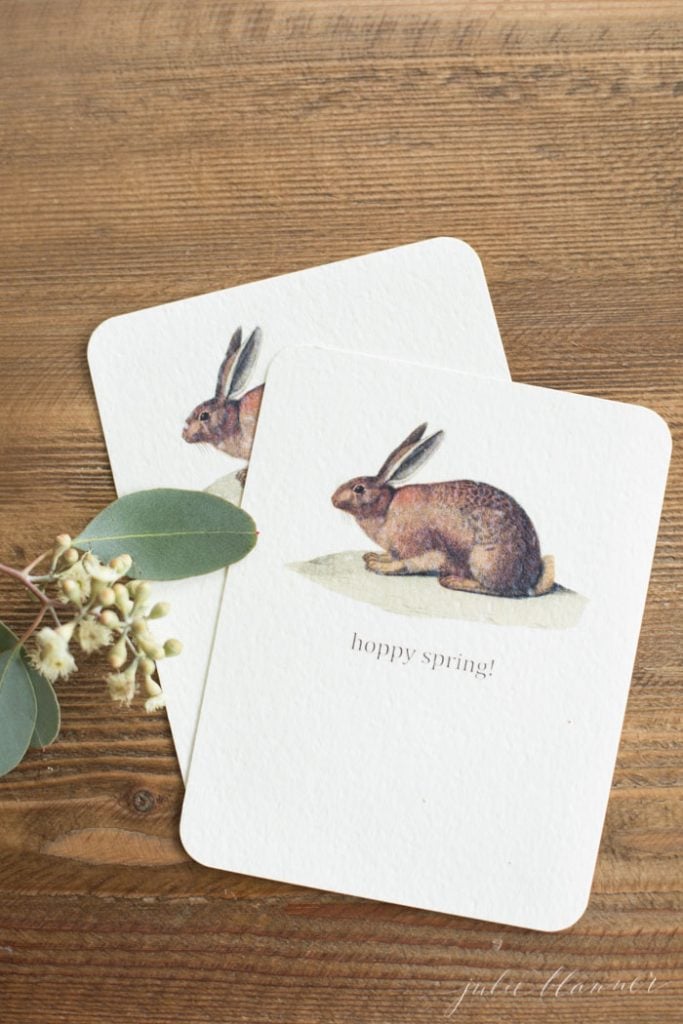 Do you still love a handwritten note?
You can get my free printable cards here, enjoy!