Strawberry Shortcake | Summer Dessert Recipe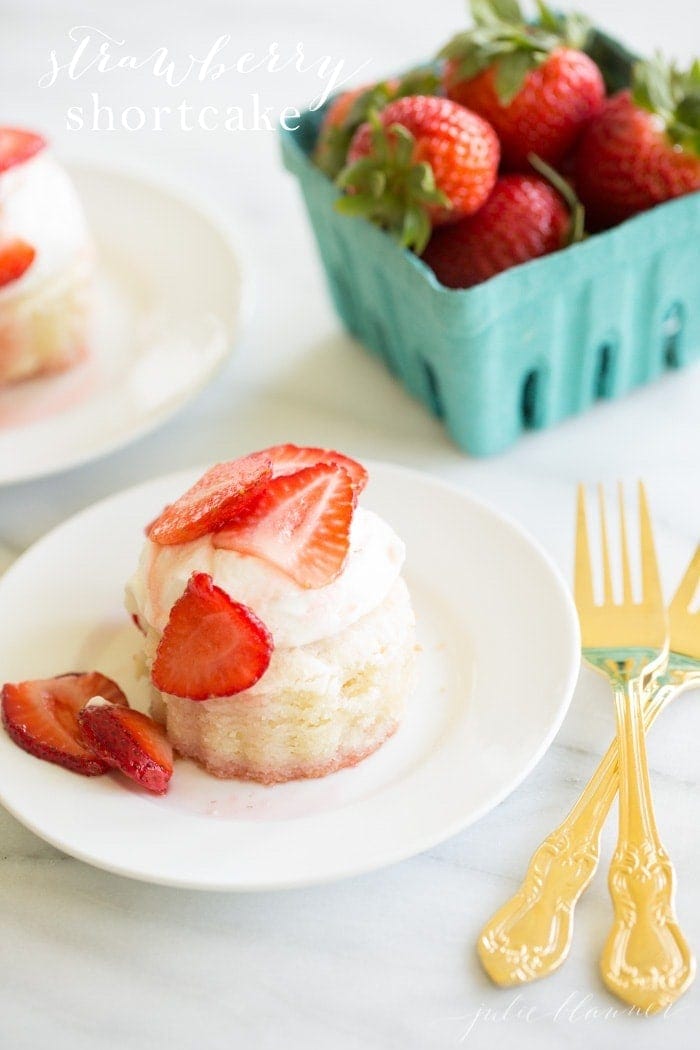 I remember sitting outside on our front porch on beautiful summer afternoons with friends as a young child snacking on strawberries dipped in bowl of sugar. Not much has changed as sugar covered strawberries are still one of my favorite indulgences. Bonus it they're served with whipped cream. While one of my mom's favorite desserts was strawberry shortcake, I could do without the shortcake, until recently. I'm not sure why I would want to miss out on all the fun. Shortcakes are the perfect compliment to fresh strawberries and go together like PB&J. Yeah, they're good on their own, but together, they make a fabulous strawberry shortcake.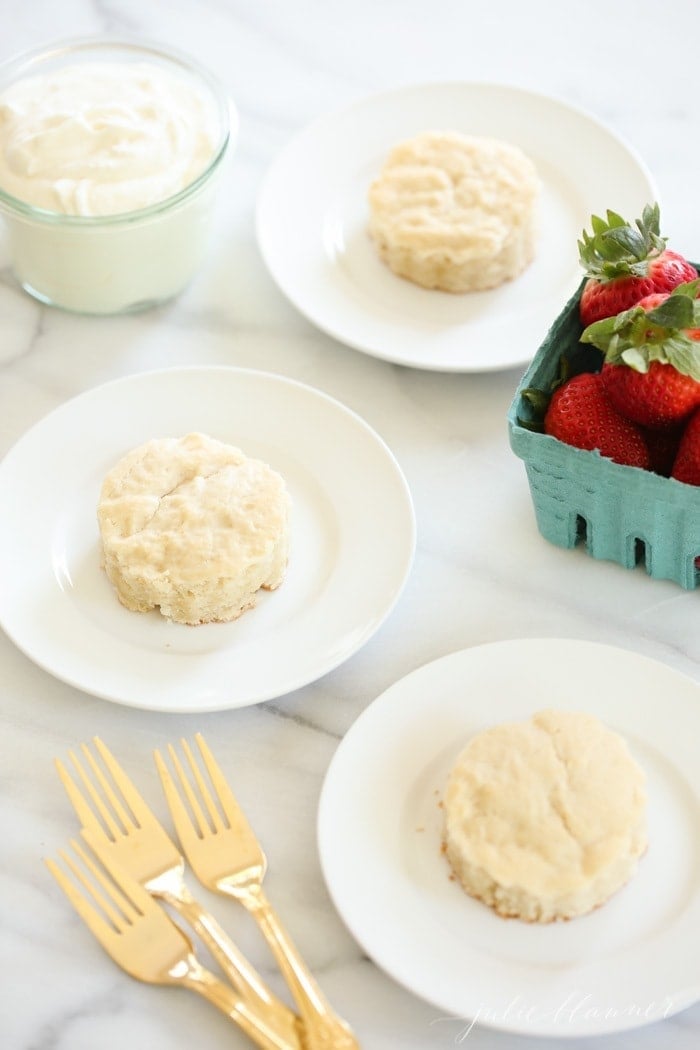 Want to know a secret? This strawberry shortcake recipe doesn't include shortening. Instead, it's made with heavy cream. I dare you not to taste the "batter". Top it with a dollop of whipped cream and sugar covered strawberries and you have the quintessential summer dessert.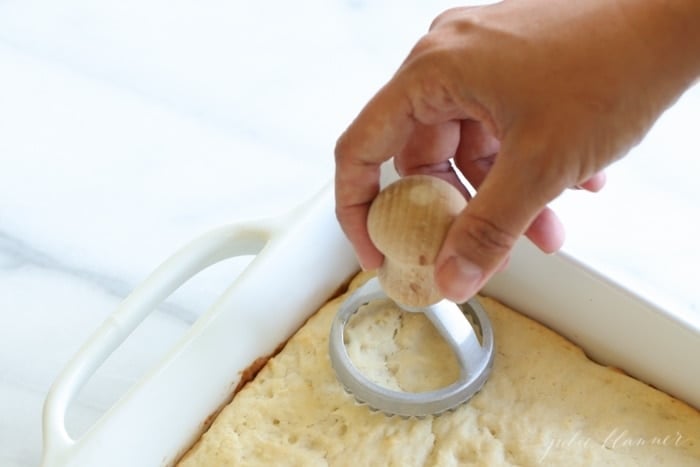 Making homemade strawberry shortcake is quick and easy. Cut your shortcakes to shape with a cookie cutter…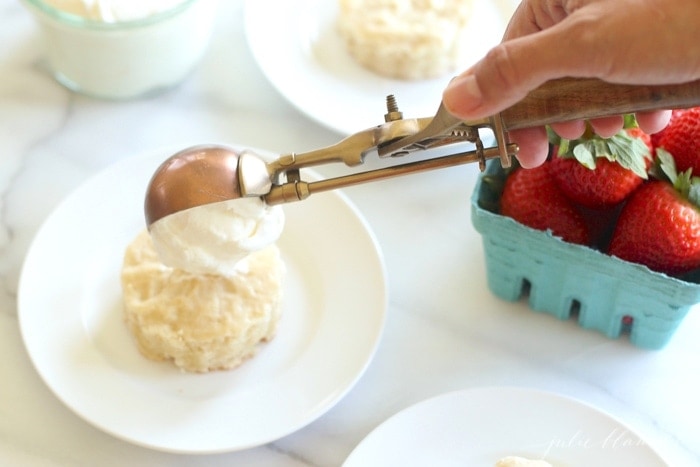 Add a scoop of whipped cream…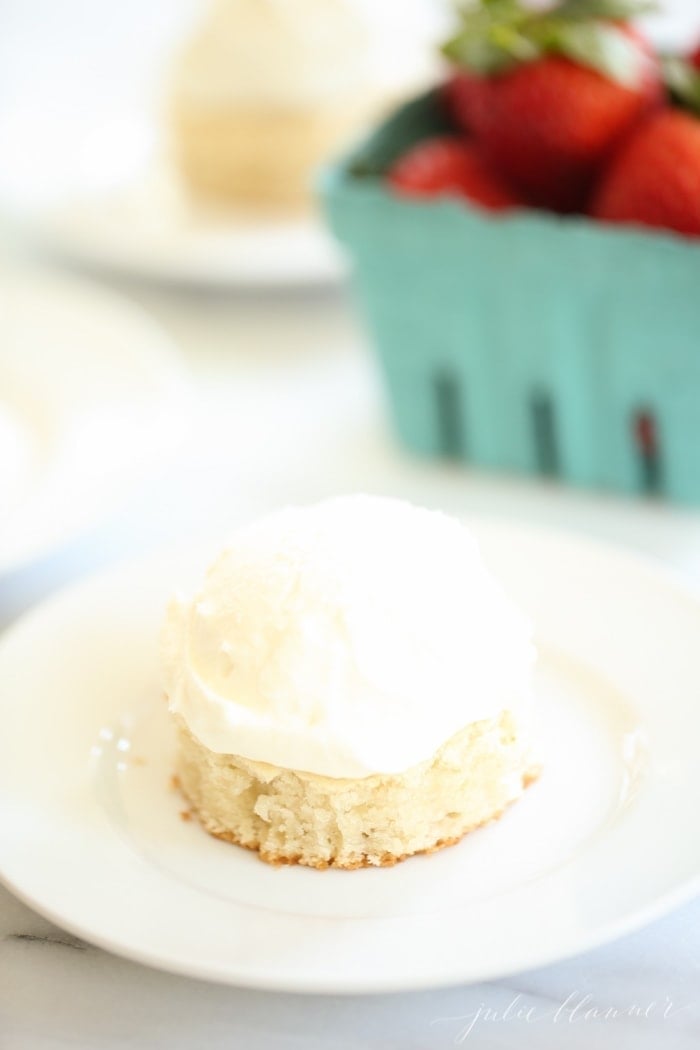 and top with fresh strawberries tossed in sugar!
Directions
Preheat oven to 400 degrees.
Combine strawberries and ⅔ c sugar and refrigerate until ready to serve.
Combine flour, baking powder, baking soda, sugar and salt.
Using a mixer, blend in heavy cream and vanilla until combined and no longer crumbly. Bake in an 8x8 dish 22 minutes and allow to cool.
Meanwhile, beat heavy cream until fully whipped. Gradually add in powdered sugar.
Using a cookie cutter, cut shortcakes, top with a scoop of whipped cream and glazed strawberries.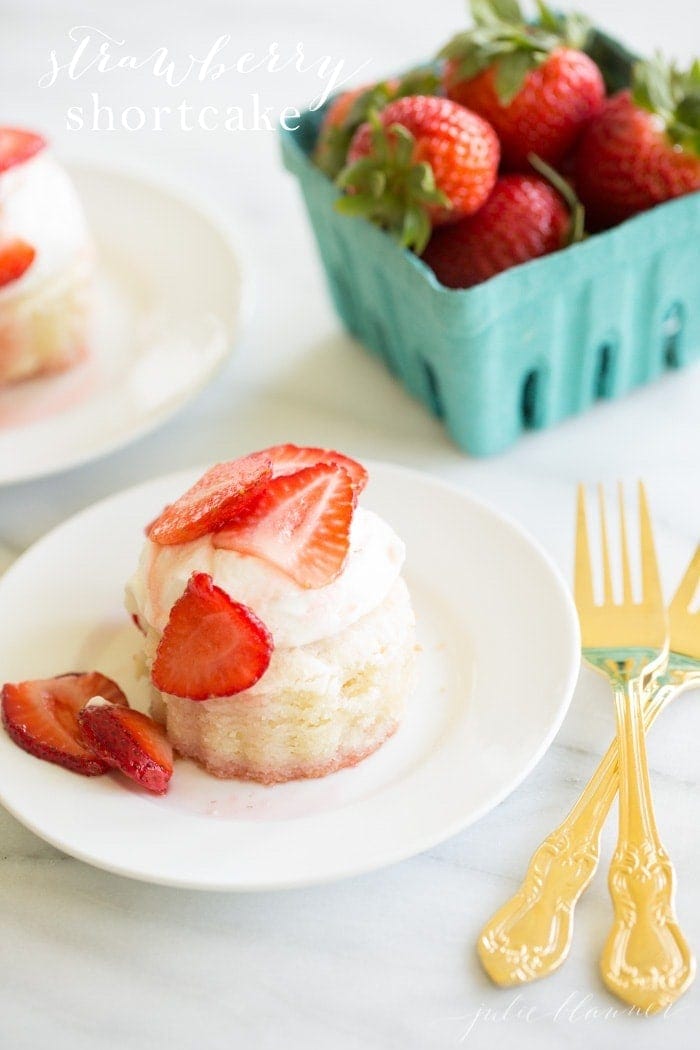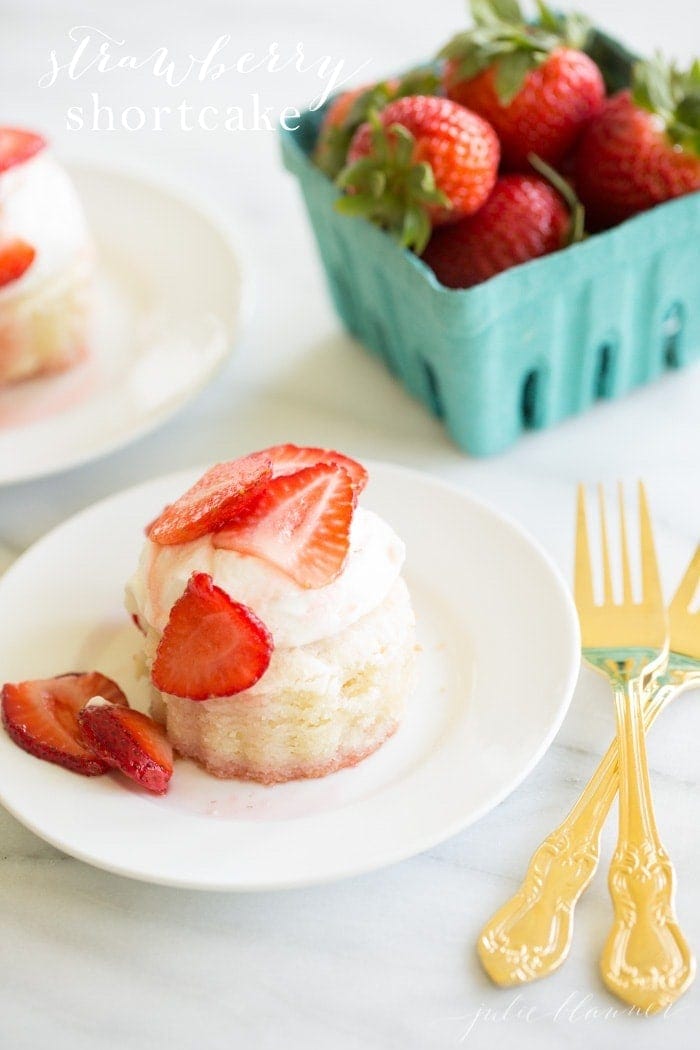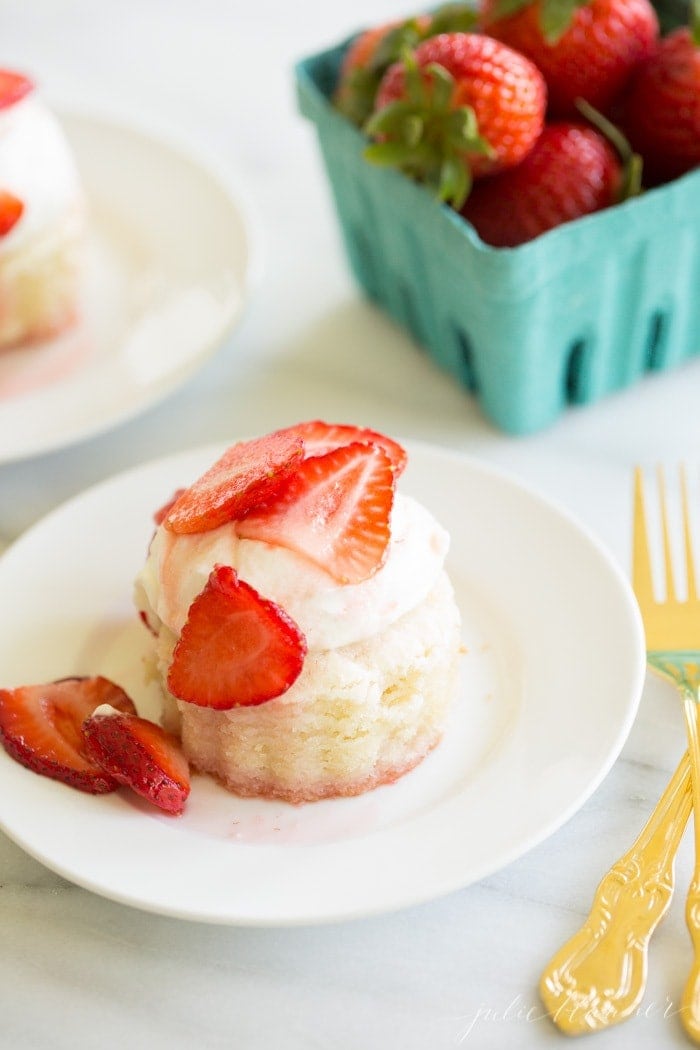 Strawberry shortcake also makes a great dessert for picnic or gifting – I pack mine in a Weck jar and band a spoon on top! It's so simple and pretty.