Firehouse Green Beans with Bacon
Firehouse Green Beans are an easy, last-minute side dish for holidays with the best blend of garlic, parmesan and bacon that will have green bean haters begging for the recipe!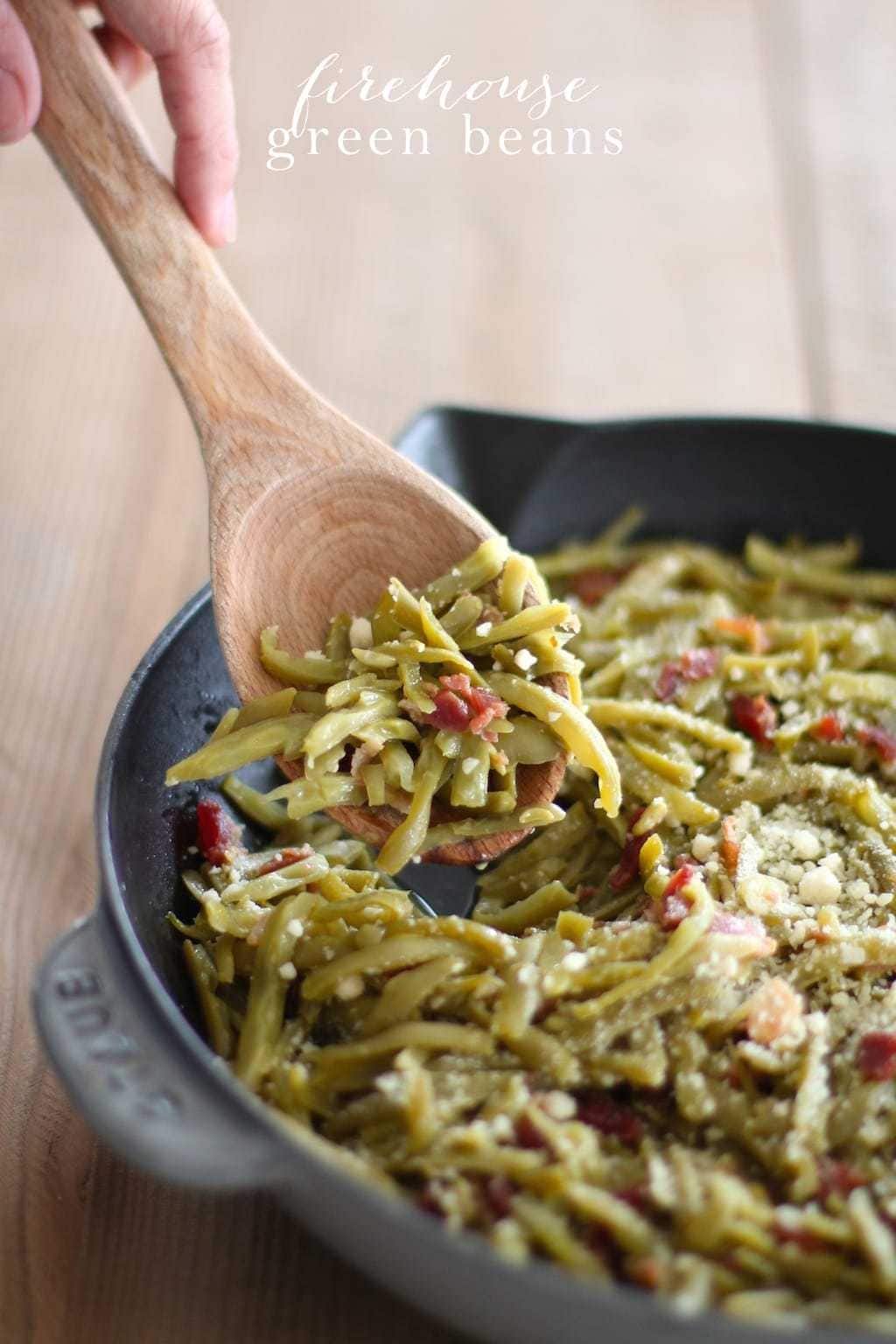 I've always prided myself on sharing recipes that I make for my family and friends, photographed just minutes before we devour them, rather than styled photos on a "set." Honestly, I love the beautifully styled images that bloggers take of their dishes, but I try to share the authenticity with you – sometimes that results in shaky photographs because someone is tugging on my leg or the natural light is fading.
I have never shared some of my favorite Thanksgiving recipes with you for this reason! The hustle of preparing for guests and fading light have left me without photos of my favorite side dishes.
Yesterday, much to Chris' delight, we had a Thanksgiving practice run so that I could make & photograph these dishes. A turkey-less Thanksgiving! I've never been a huge fan of turkey anyway. I'm going to kick it off with Firehouse Green Beans.
I call them that because years ago, my family traveled out of town on Thanksgiving and I joined a friend's family. One family member, a fireman, prepared the best green beans I'd ever had. He said they were a staple at his firehouse, I immediately knew why! They were the first green beans I liked! They're incredibly quick and easy to make.
Learn how to make Firehouse Green Beans in this video: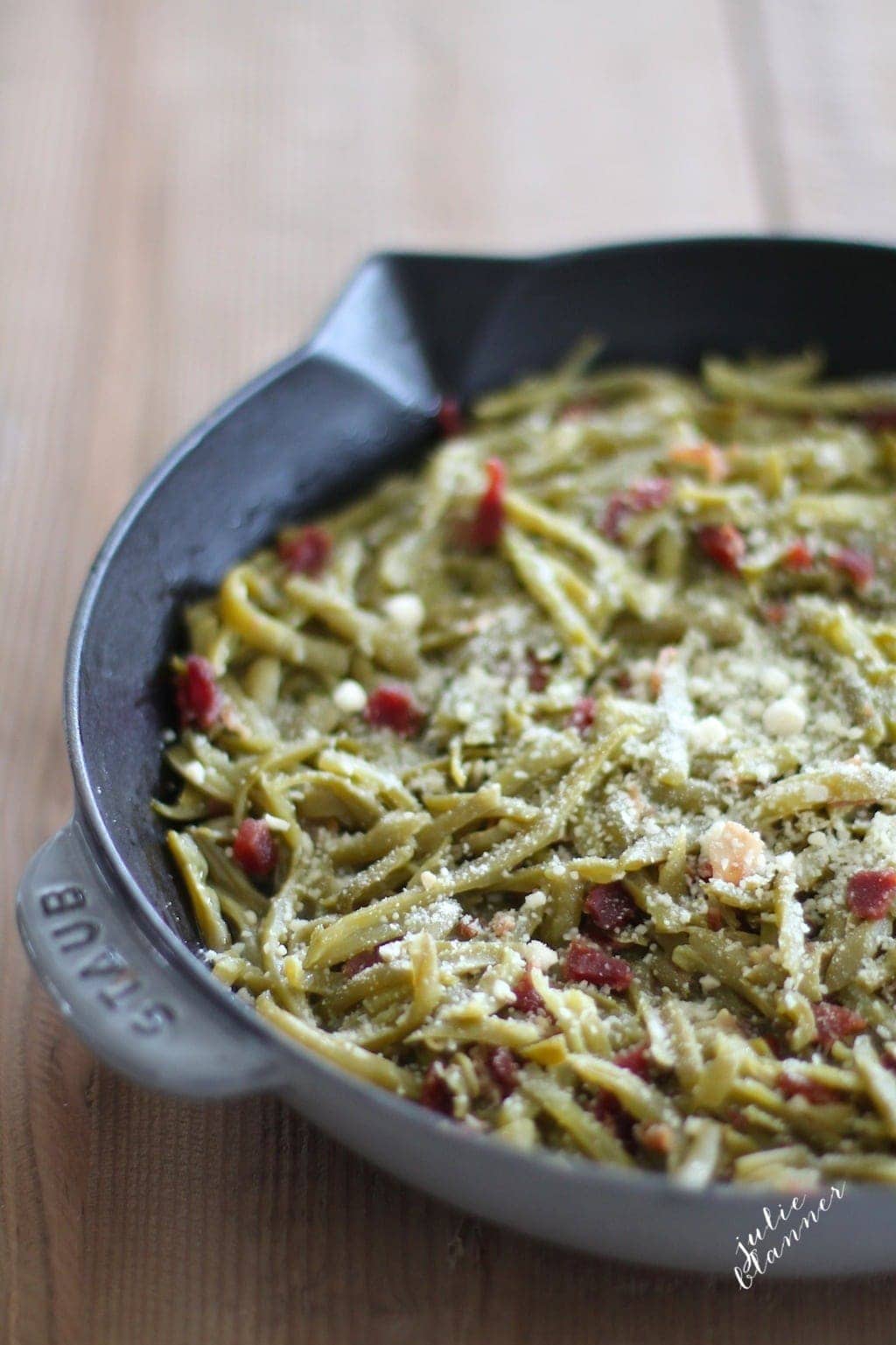 I usually prefer fresh green beans, but I've tried these fresh, whole canned and french cut and french cut is by far the best. They allow the flavors of butter, garlic and shallot to seep in. Mmmmm!
This recipe is full of cheats and it's so delicious, no one will know! It's also one of the few occasions I use grated parmesan. You're going to love this 10 minute side dish!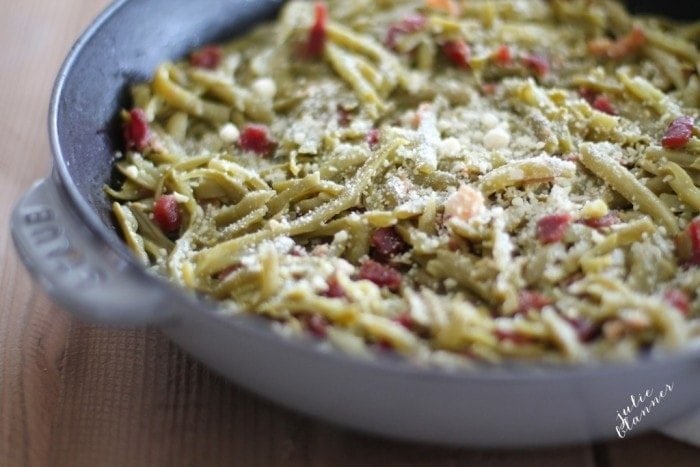 Firehouse Green Beans with Bacon recipe:
Ingredients
3 Tbsp butter
1 Tbsp minced garlic
1/2 shallot, minced
1/2 package real bacon pieces
2 cans french cut green beans, strained
1/2 c parmesan
Directions
On medium low heat, add butter, garlic, shallot & bacon to pan. Cook for 5 minutes, stirring occasionally.
Add green beans, increase heat to medium, stirring frequently until hot.
Garnish with parmesan & serve.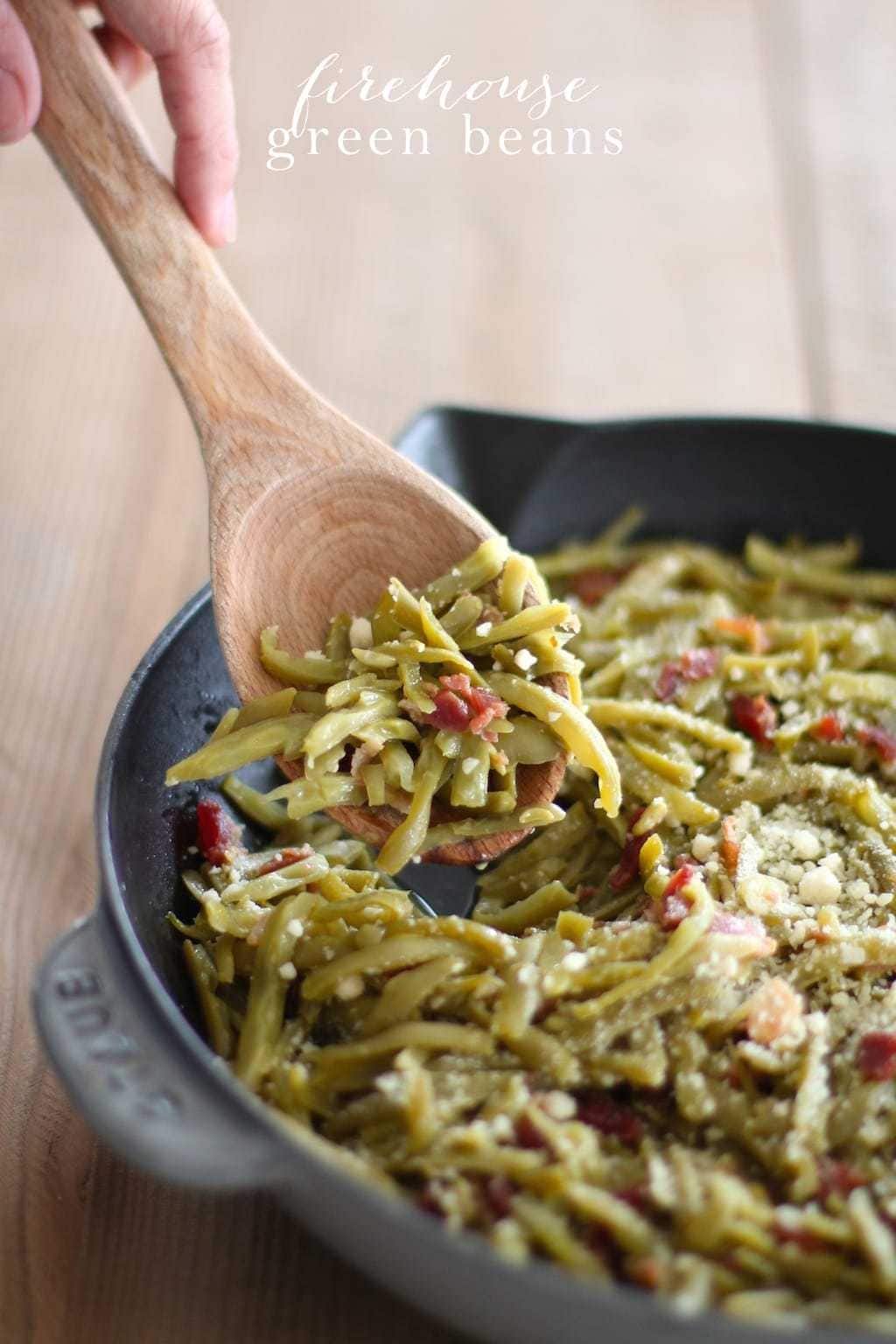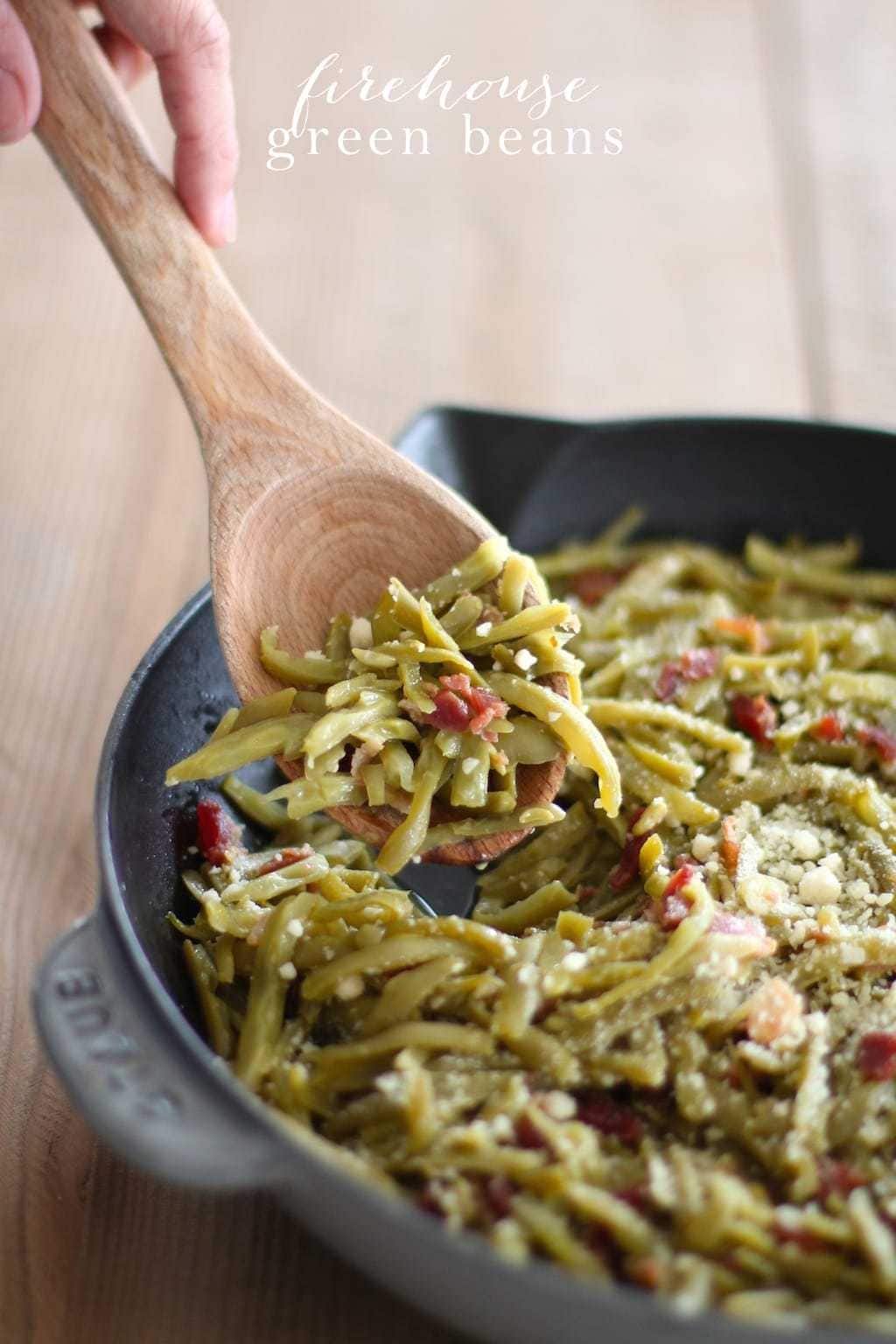 Loading nutrition data...
What's your favorite Thanksgiving dish? A few of our other faves are Baked Brie, Sweet Potato Casserole, Cheesy Corn Bake and Caramel Pecan Pie.
LET'S CONNECT!
instagram | newsletter | facebook | pinterest