The Best Deviled Eggs Recipe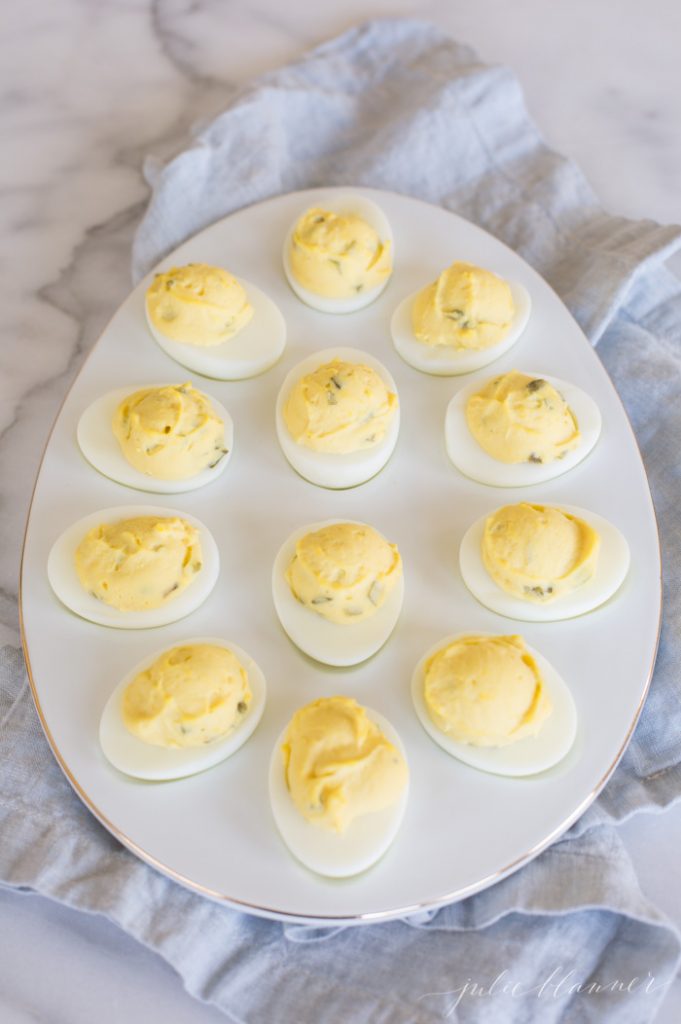 My mom was known for her deviled eggs, but since I only make things that I love, I've never shared them with you. According to Chris, friends and family, my mom and sister make the best deviled eggs and I deprive him of his beloved deviled eggs. So I invited my sister to make them for you today and share mom's recipe. When she sent me the ingredients, I laughed. She's very specific. I always thought I was the picky one! But I assure you that they're really easy, she even makes them by heart. I had her measure for you today and hope you enjoy them as much as our friends and neighbors do.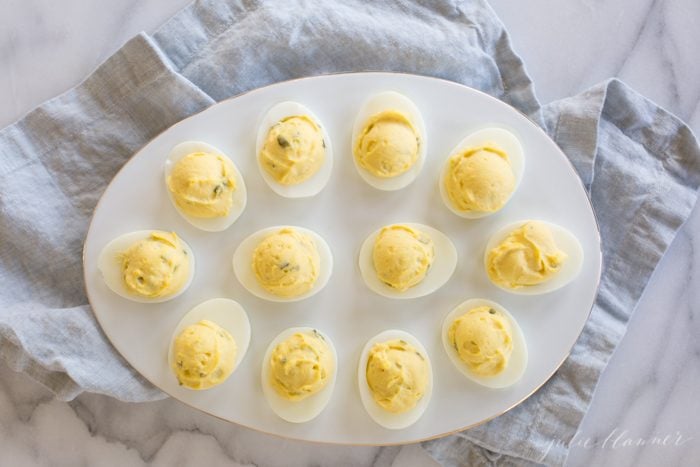 Tips to make the best deviled eggs…
First, you want to start with refrigerated ingredients.
Boil older eggs so that they're easy to peel.
Use Miracle Whip, not mayonnaise. There's a difference.
Don't just buy any pickles – use sweet gherkins for added crunch and finely chop. The smaller they are, the better.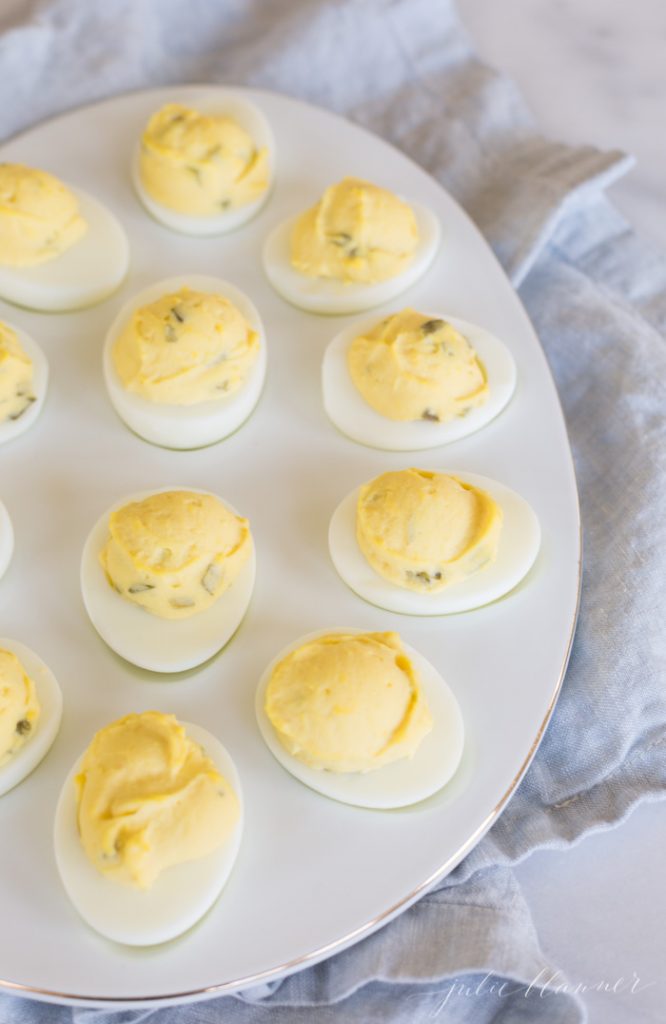 Intrigued? Well, I was. I never knew all the "science" that went into their deviled eggs, it's no wonder they're frequently requested.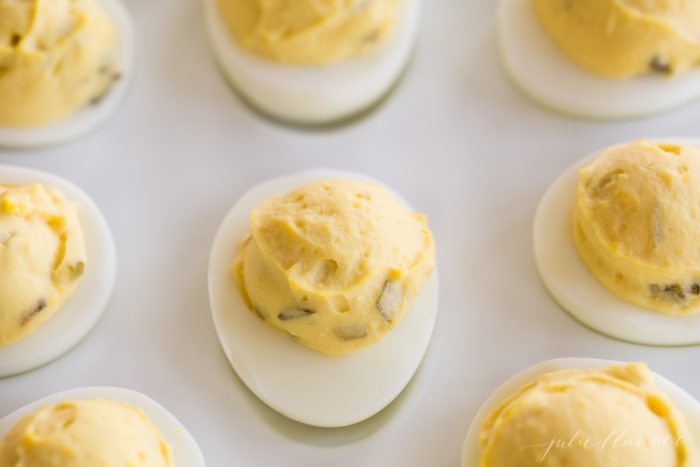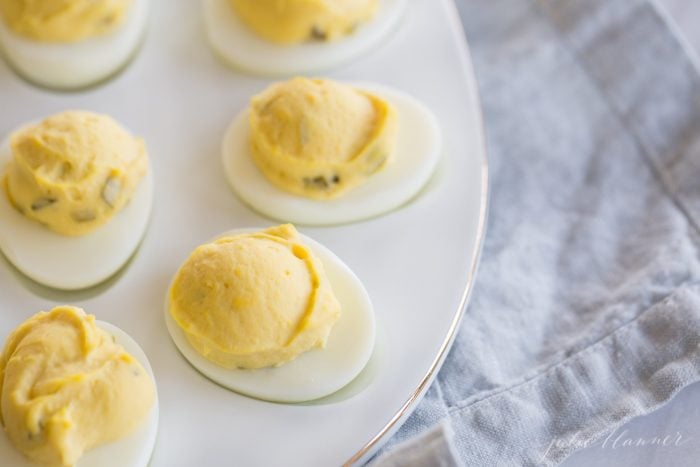 While deviled eggs are an Easter favorite, our friends and family enjoy them year round and I know yours will too!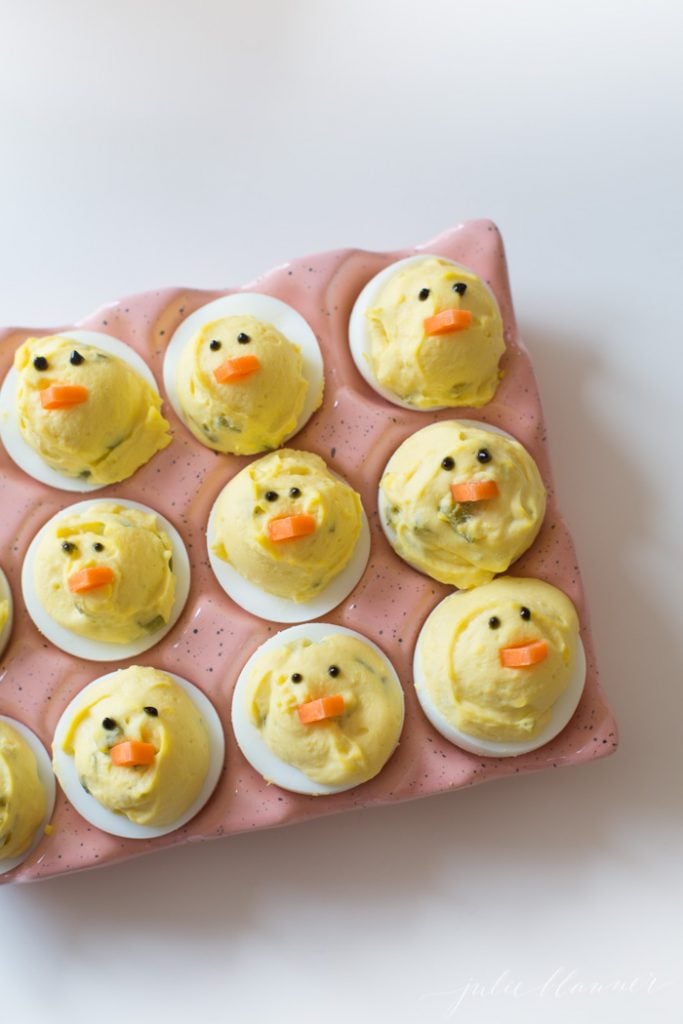 24
adjust servings
Ingredients
18 eggs
1/2 c Miracle Whip
3/4 tsp mustard
1/4 c + 3 Tbsp pickle juice
1/3 c heaping finely chopped Vlasic Sweet Gherkins
Instructions
Place chilled eggs in a large pot of water and bring to a boil over high heat. Once boiling, reduce to medium-high and boil 11 minutes.
Dump hot water, place pot in sink and fill with cold water and allow to sit until cool. Peel and rinse, slice in half lengthwise and place 24 halves on a platter.
Place yolks in mixing bowl and beat with a whisk. Add Miracle Whip, mustard and pickle juice. Blend until fluffy. Add chopped pickles and lightly blend.
Fill egg halves with mixture using a small cookie scoop. Optional: dust with paprika to garnish.
Recipe Notes
Use chilled ingredients
Use Miracle Whip, not mayo
Use sweet gherkins
Reserve extra boiled egg whites for picky eaters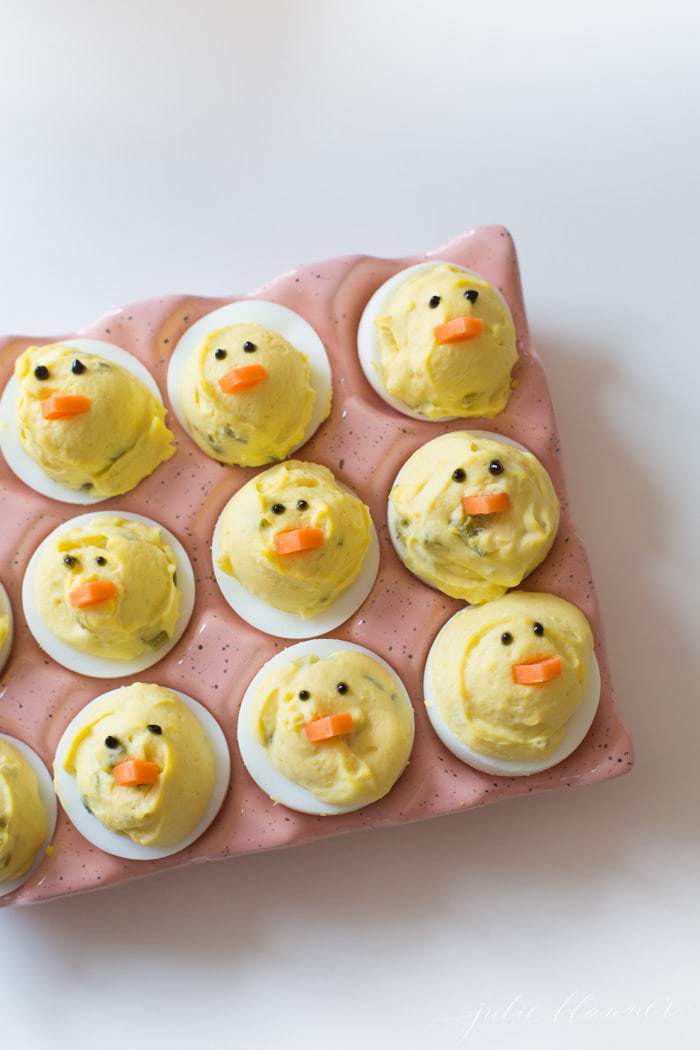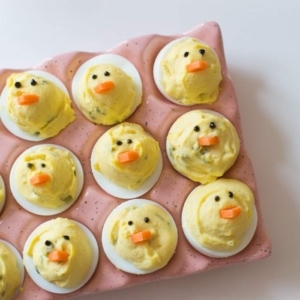 LET'S CONNECT!
instagram | newsletter | facebook | pinterest