A Flower Basket makes a beautiful gift or centerpiece. Filled with yellow tulips this easy flower arrangement makes a gorgeous spring statement.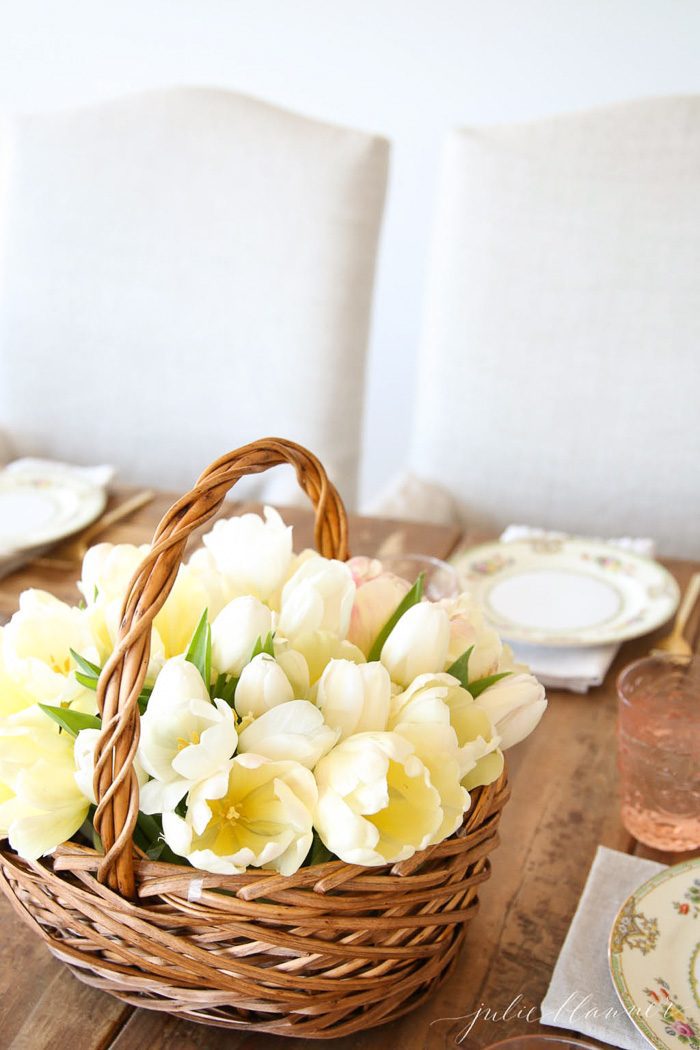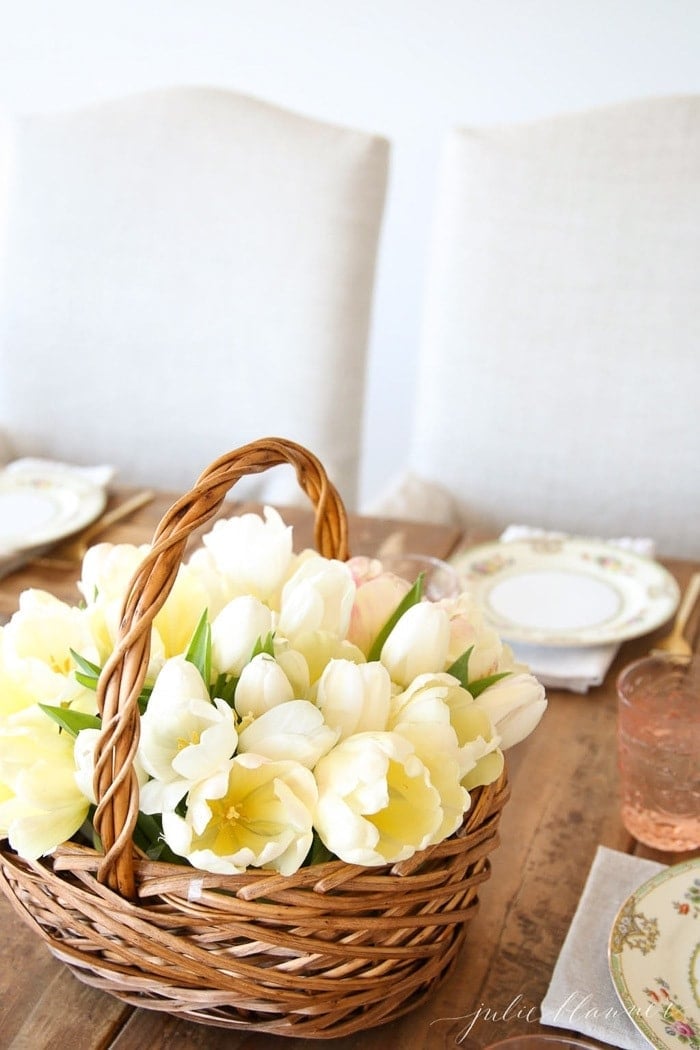 I love working with tulips – they're accessible, easy to work with and only get more beautiful with time. They're so effortless and remind me of my mother's garden.
You can find them year round at stores like Trader Joe's, Whole Foods, your local grocer and of course, florist. You can learn more about where to buy flowers here. Tulips are especially plentiful at grocery stores across the nation in spring.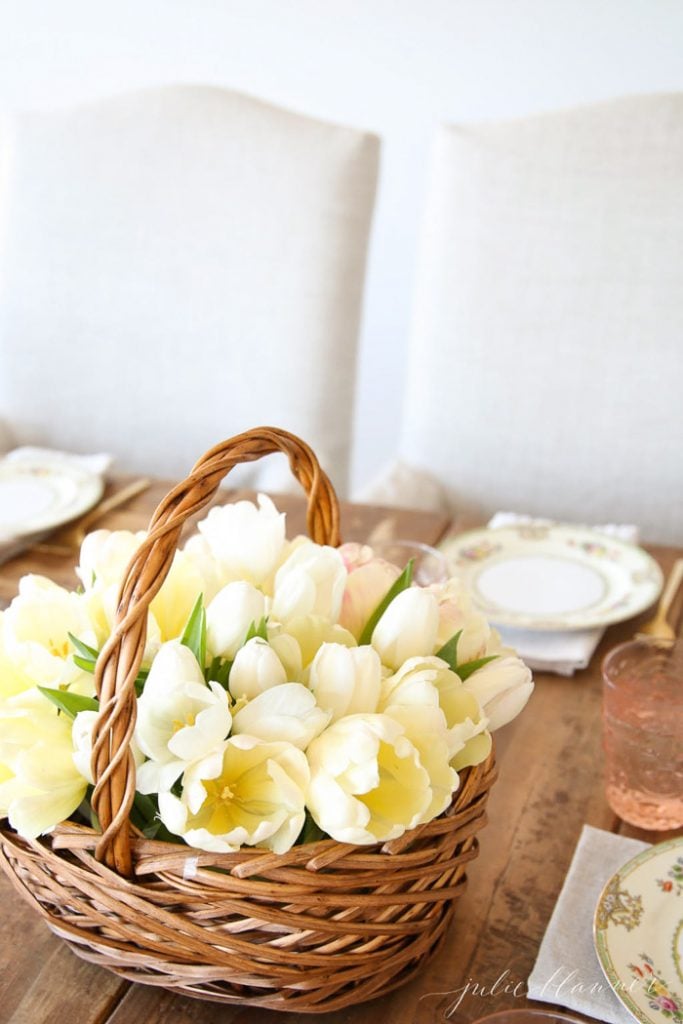 Spring always brings plenty of opportunities to entertain – showers, brunch, Easter and Mother's Day are just a few of my favorite occasions. This Flower Basket of yellow tulips also make the perfect birthday flowers! In addition, this flower basket of yellow tulips would make the sweetest get well gift!
They're a beautiful addition for any special occasion.
You'll want to pin this easy flower basket tutorial for later!

Yellow Tulips
The meaning of tulips is endless love. Yellow Tulips used to signify hopeless love but it has evolved through the years. Yellow Tulips are known to evoke "cheerfulness". They are also known for hope. Yellow has become synonymous with friendship.
They are available in a range of hues from soft yellow to bright yellow. Yellow Tulips are also available in a number of varieties.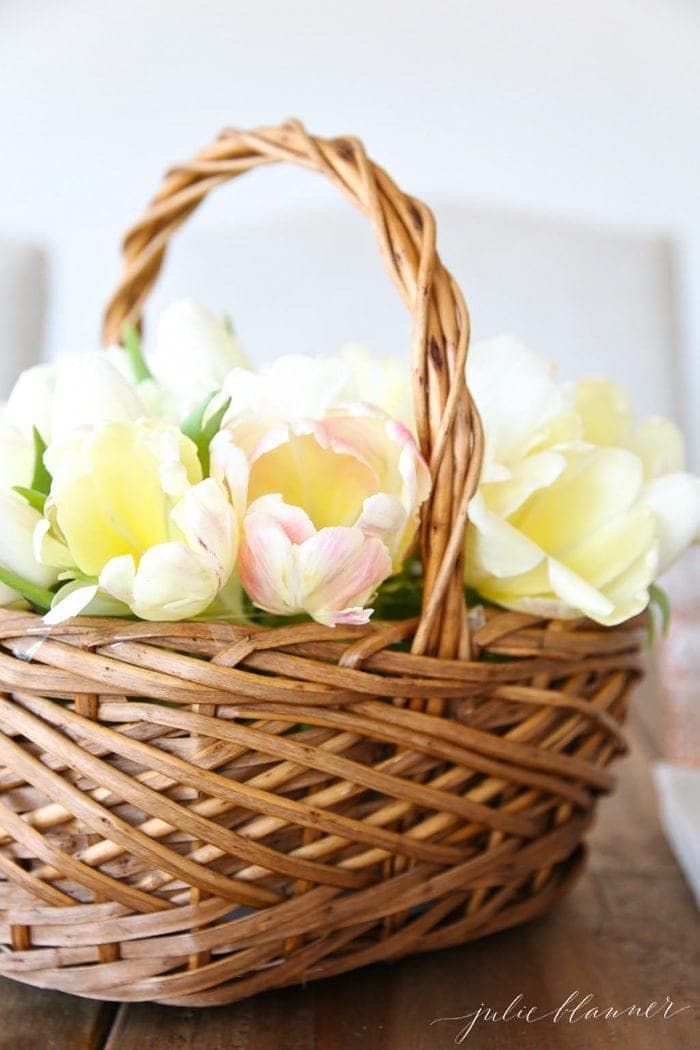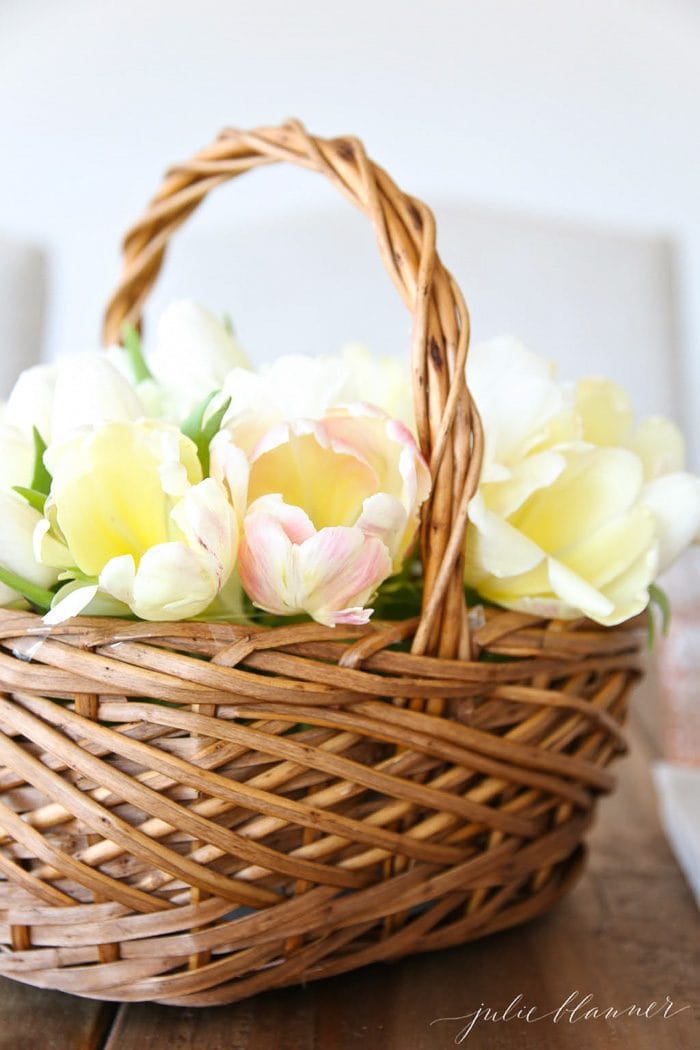 Did you know that I have an array of flower arranging tutorials? I break each of them down with step-by-step photos, tips, and often video! You can find them all in my flowers category here!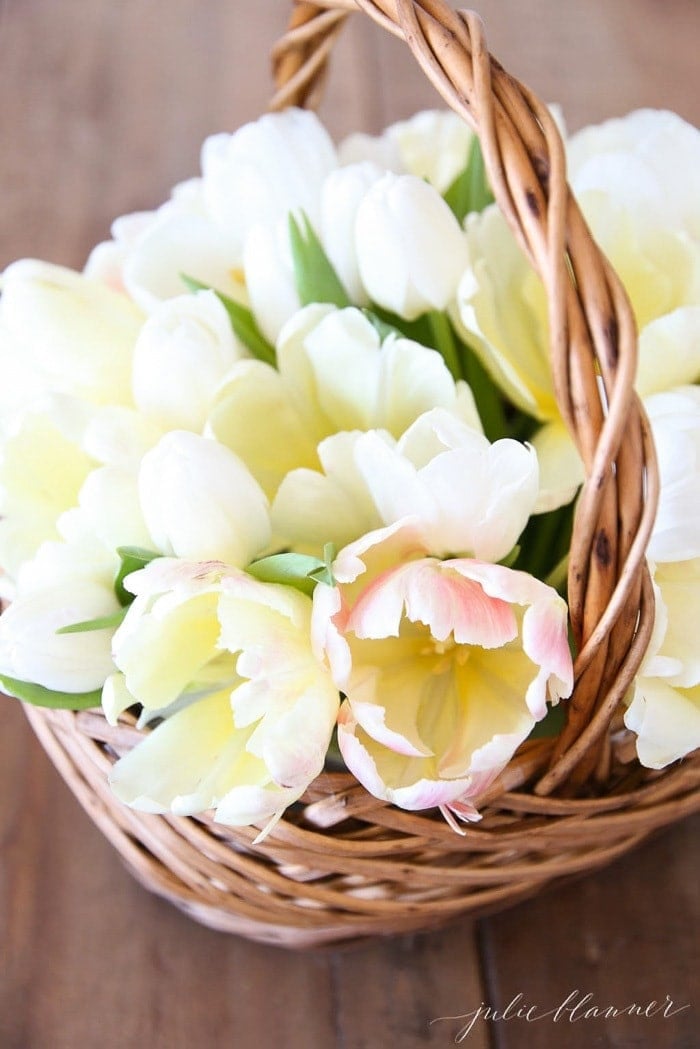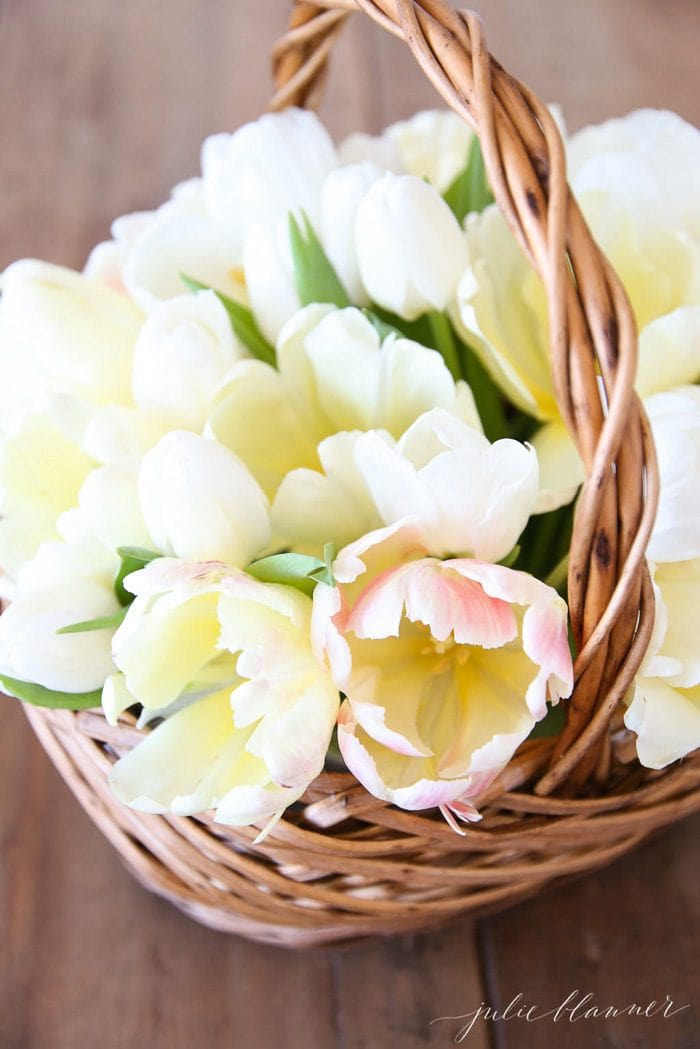 Some of my favorite flower arrangements to date include: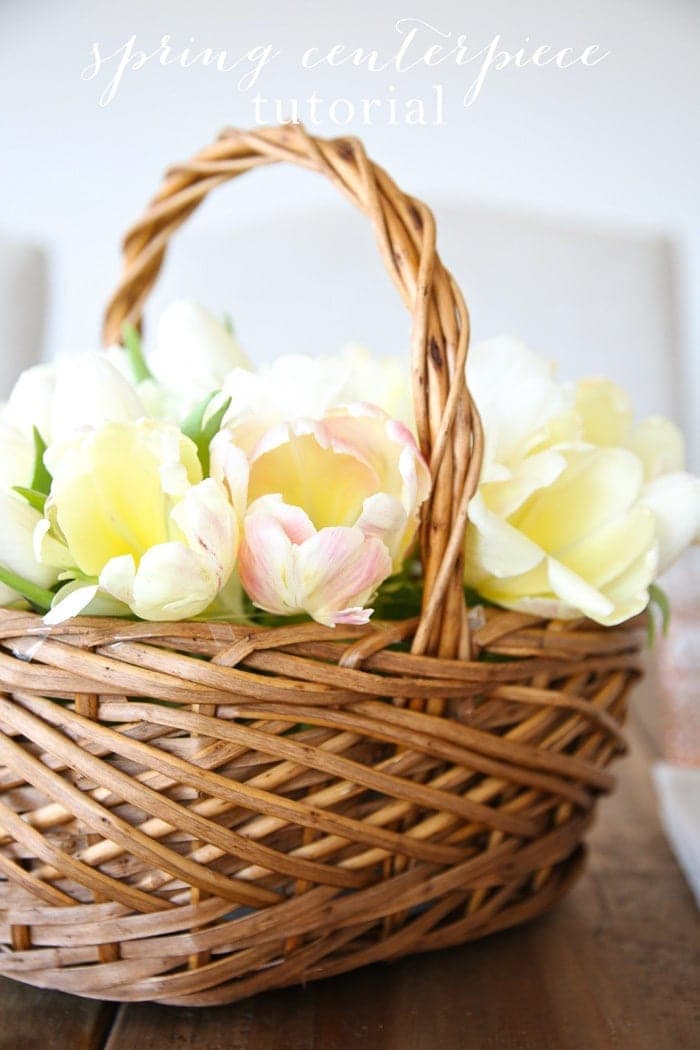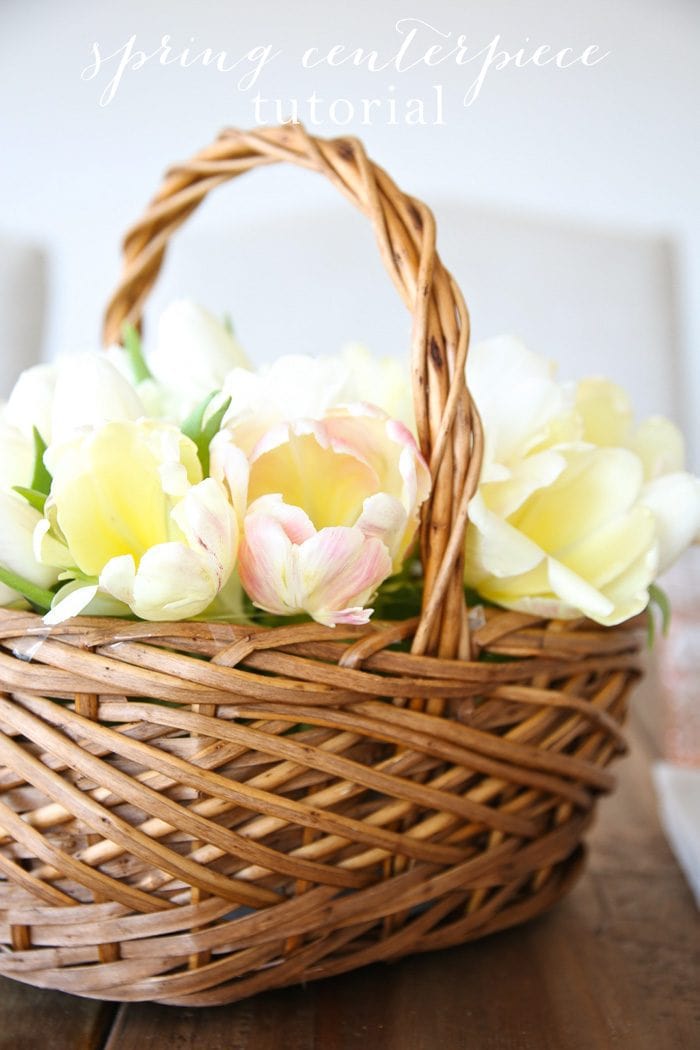 Flower Basket Ingredients
a small to medium basket
a shallow dish
3 dozen yellow tulips
scissors or floral shears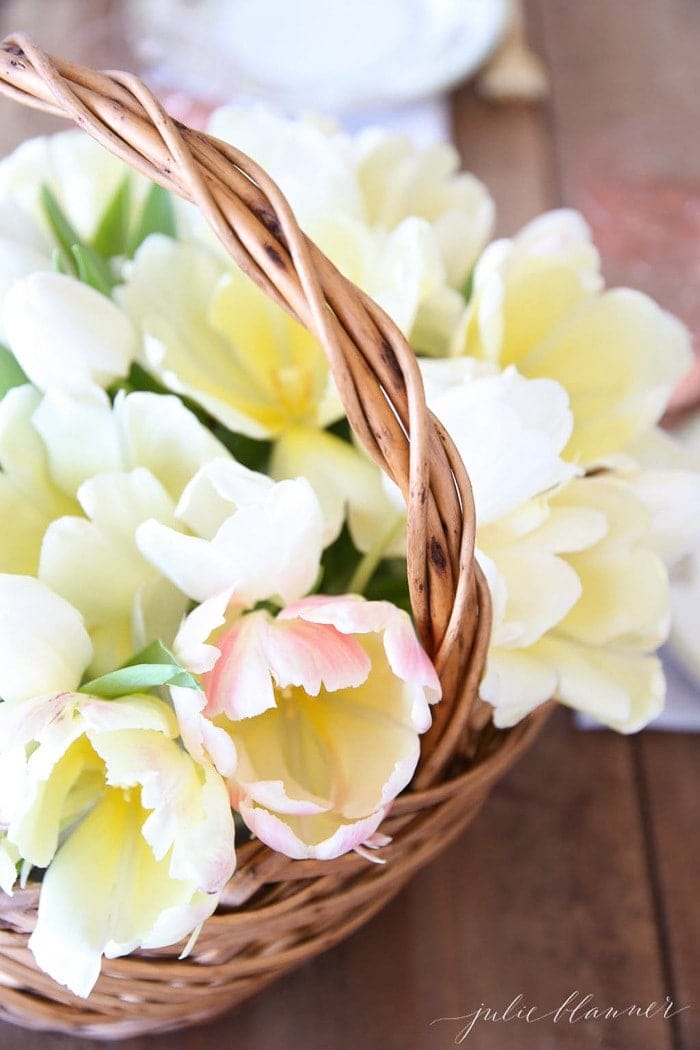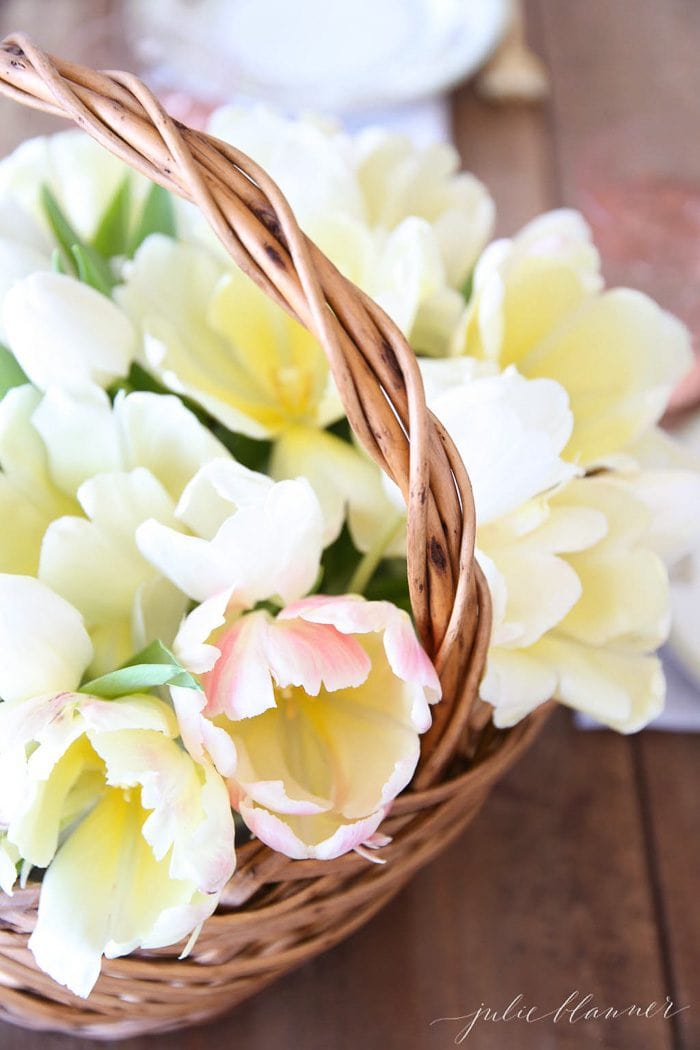 How to Make a Flower Basket
See how easy it is to make a flower basket? I'd love to see yours!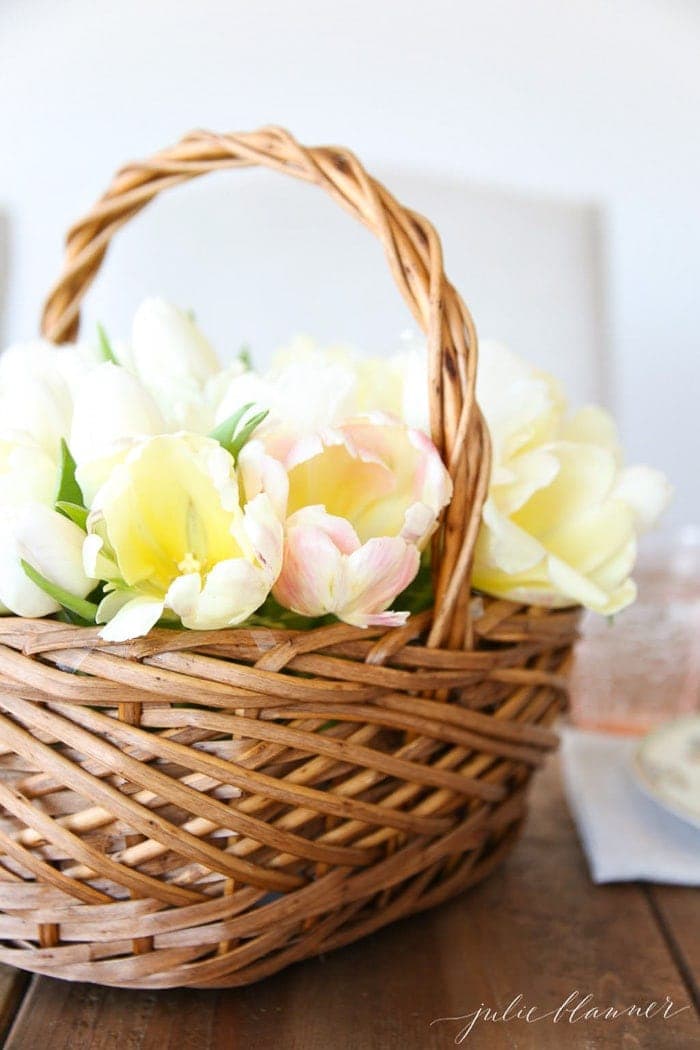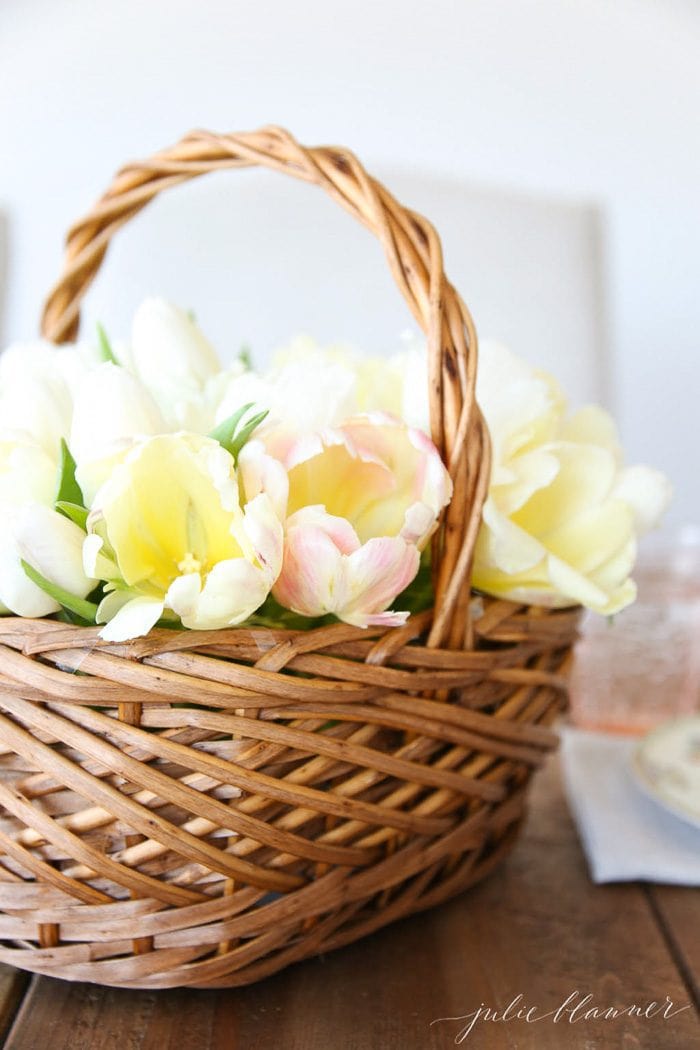 Let's connect! Go behind the scenes with me on Instagram and tag me if you recreate this basket of blooms! Follow along on Pinterest and subscribe to my newsletter here!
Julie