25 Easy Homemade Ice Cream Recipes
There's nothing sweeter, creamier or more delicious than homemade ice cream. ESPECIALLY when it's a no churn ice cream recipe that requires no work at all – I promise you'll never want a store bought version again! Learn how to make ice cream at home without an ice cream maker.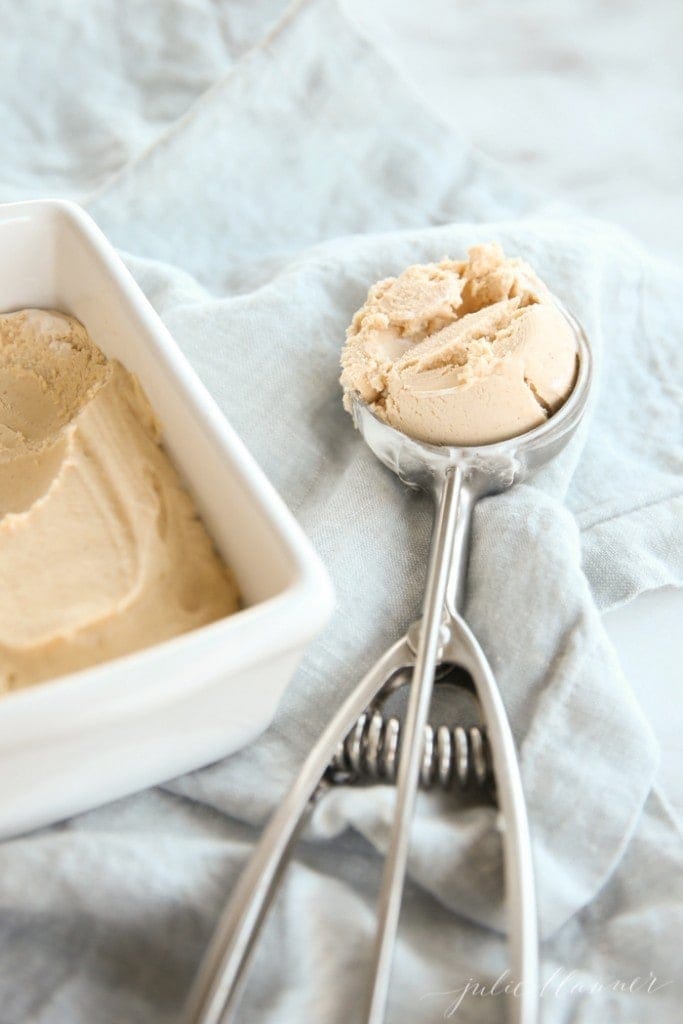 What better way is there to beat the summer heat than to whip up creamy and delicious homemade ice cream?
It's clear that I have an addiction, and it's a dangerous one. Hint: it's ICE CREAM. So if you're like me and trying to watch your calories this summer, my apologies, but these recipes are worth indulging.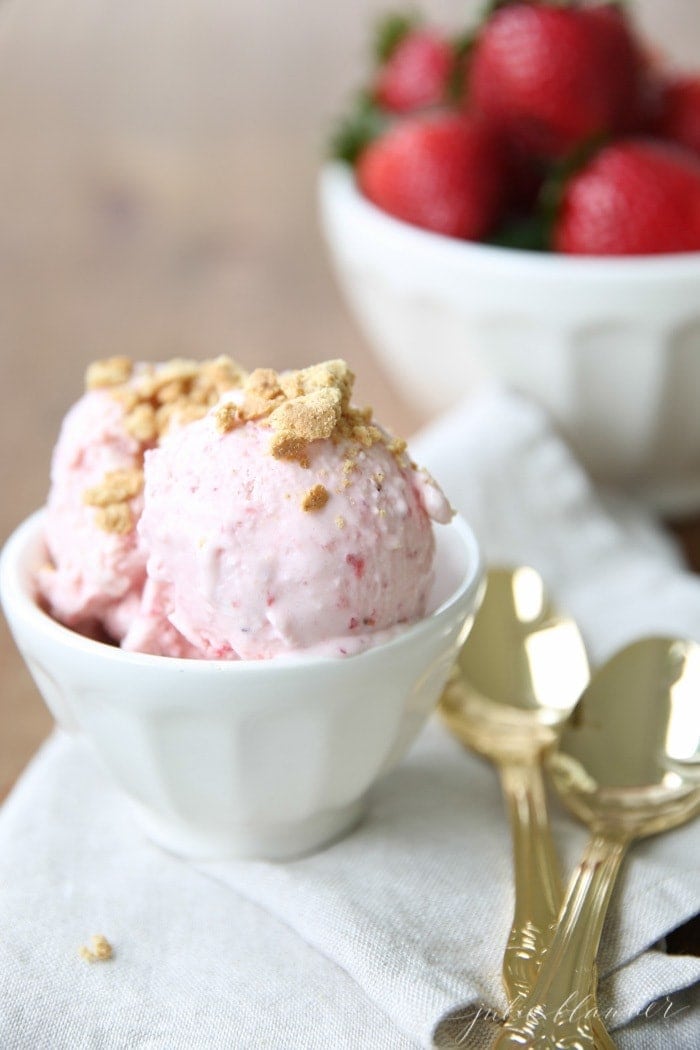 Today I am sharing ALL of the sweetest no churn recipes that are so easy, you'll find it difficult to not try a new one each week.
BONUS: You'll also find links to our family's very favorite SNOW ice cream recipes – because ice cream knows no season, my friends!
I have many fond memories of the hours spent making mom's homemade vanilla in an old fashioned ice cream machine. It's so good, but also so time consuming.
I knew there had to be an easier way – one that didn't include hours of churning and salt and ice!
The Secret of NOT Churning
Luckily, I discovered the secrets to making this creamy cold concoction without churning years ago… and it's made homemade ice cream simpler than ever before.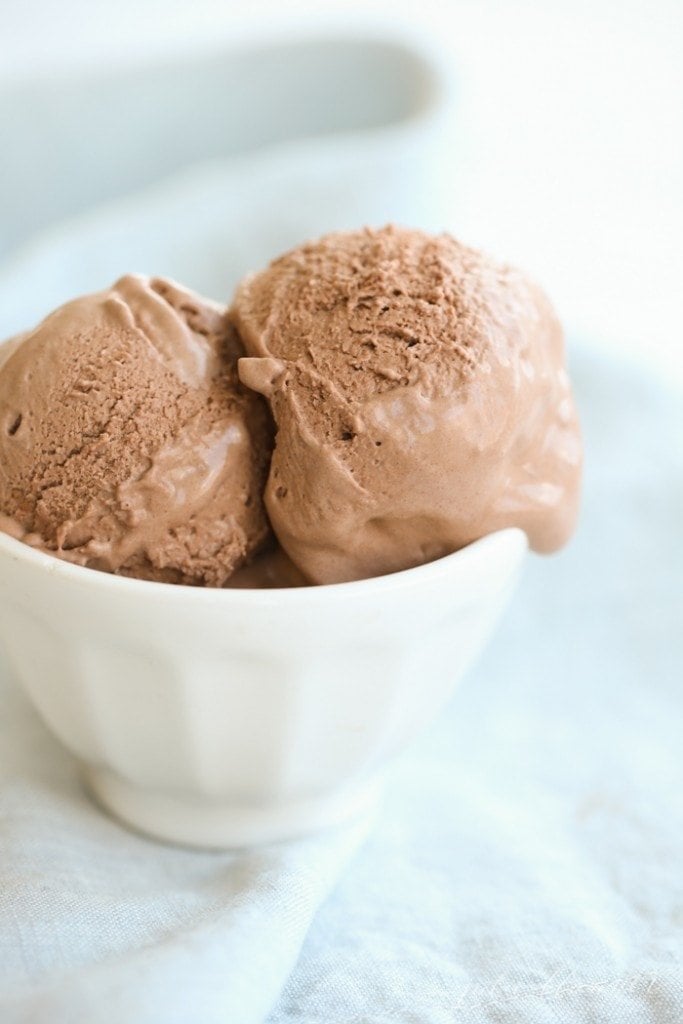 Summer entertaining and evenings spent at cookouts and barbecues are the perfect times to experiment with all these new ice cream flavors.
Whether your family members are fans of traditional vanilla or chocolate ice cream, or they love to try new things, there's a recipe for everyone here! (Peanut butter ice cream, anyone?)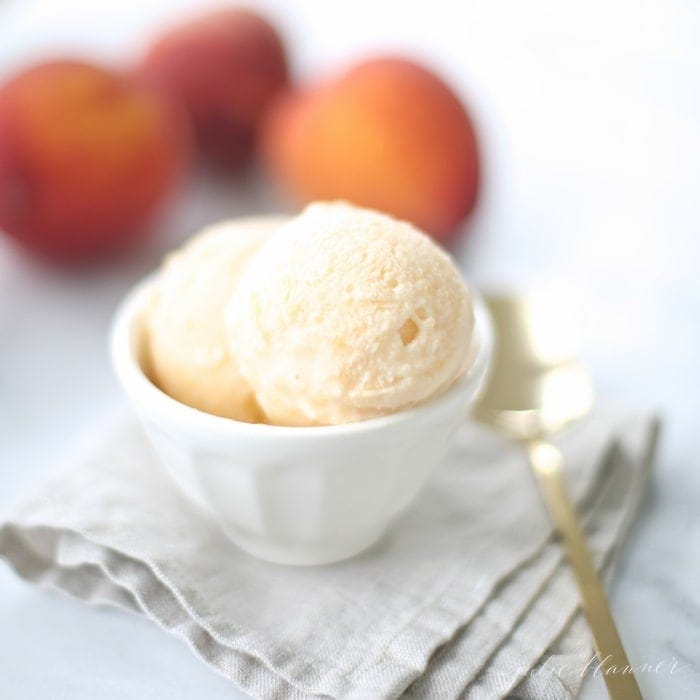 No Churn Ice Cream Recipe Ingredients
The basis for all of the recipes on this list include the following items:
Heavy Whipping Cream – Also known as heavy cream, it gives the ice cream a creamy texture and body.
Sweetened Condensed Milk – Thicker than milk because all the water is removed. It acts as the sweetener for no churn ice cream.
YES… that's it! Many of the recipes will also include a little vanilla extract, but it's totally personal preference. From there, you can see that each recipe is individually unique with delicious additions.
How to Make Homemade Ice Cream
Whip – In a mixing bowl, whip heavy cream until stiff peaks form.
Blend – Fold in sweetened condensed milk (and any additions) until just combined. Don't over beat.
Freeze – Pour into loaf pan. Freeze until solid.
Enjoy!
Yes, you can make it homemade and without a machine.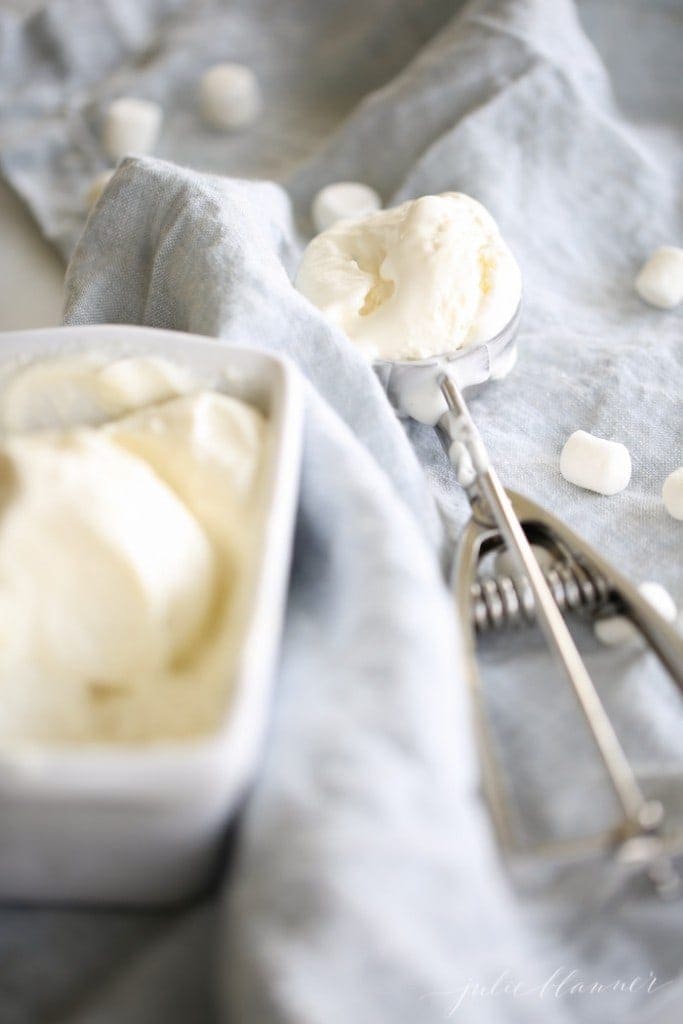 Homemade Ice Cream Flavors
The basic principle behind all of these recipes is the same! We combine sweetened condensed milk with thick, rich heavy whipping cream.
This condensed milk mixture will serve as the basis of every recipe combination you'd like to create. From this incredibly simple ice cream base, the flavors and additions are completely up to you!
---
As you can see, changing the flavor of your homemade ice cream is as easy as gently folding in your favorite candy, extract, juice and more.
---
What's your favorite flavor? I'll take all of the above, please.
The BEST Homemade Ice Cream Recipes
All the best flavors of ice cream that you can make at home - no churning required! That's right, every recipe is made without an ice cream maker and without churning.
There are 15 recipes (+3 snow ice cream recipes) on this list, so you'll find something for every season and every craving.