The best no churn Chocolate Ice Cream recipe, made in minutes!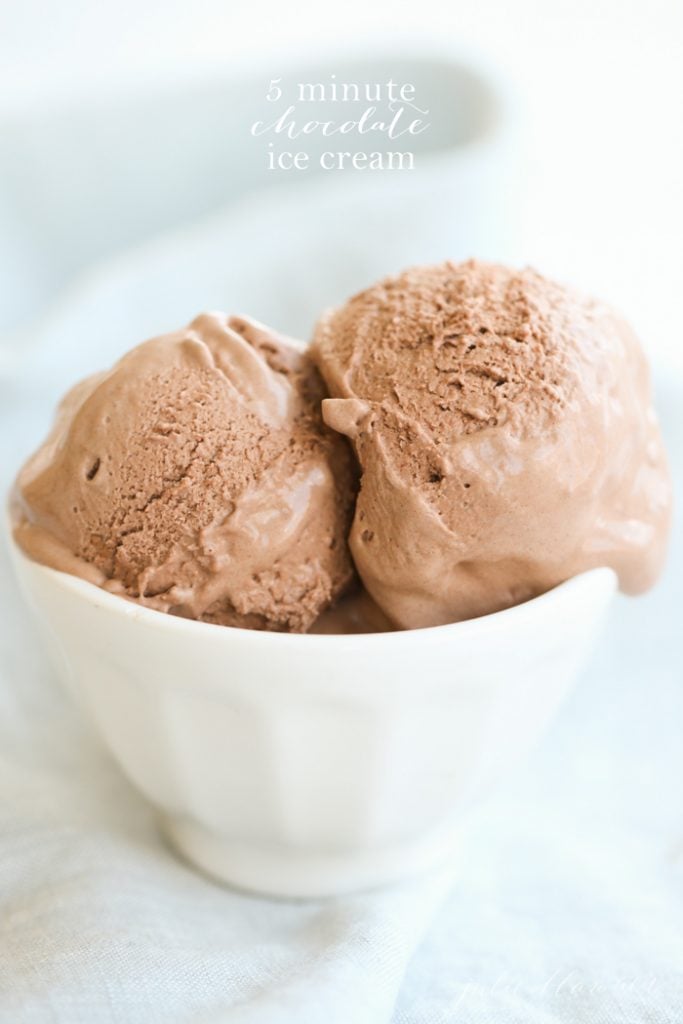 I want to start by apologizing. Over the weekend, the girls requested chocolate ice cream. I wondered what would happen if I added cocoa powder to my 2 ingredient vanilla ice cream recipe and was worried it would be too granulated or flat. I couldn't have been more wrong. Once I took a bit of the creamy chocolate ice cream mixture, I knew I had to share it with you. So if you're like me and trying to watch your calories as summer quickly approaches, my apologies, but this chocolate ice cream recipe is worth indulging.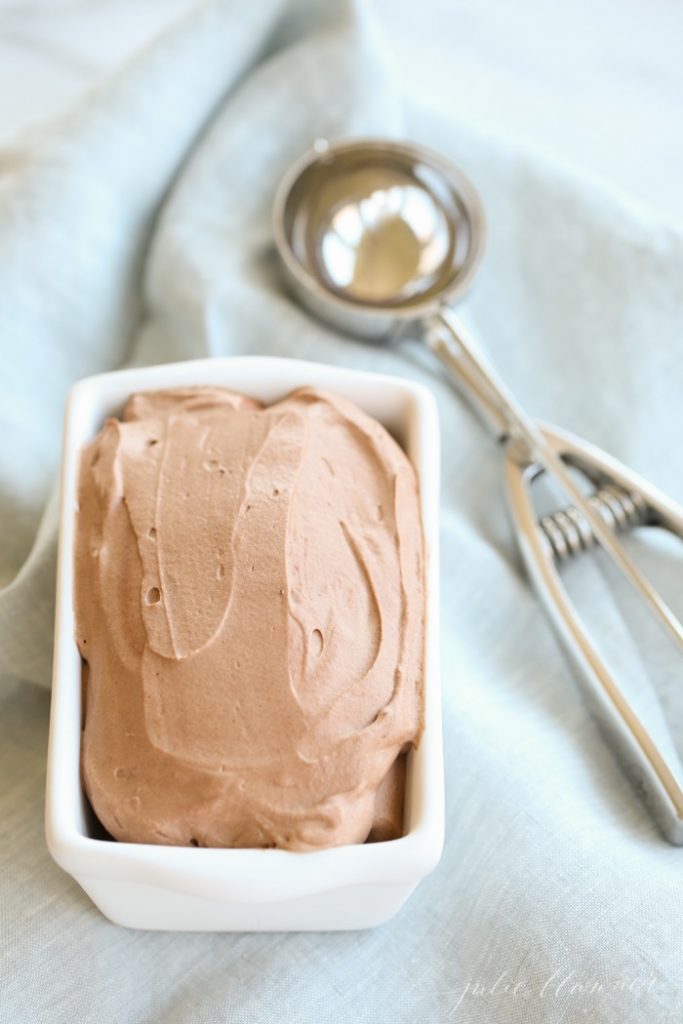 I honestly can't in good faith ever buy ice cream again. It just doesn't compare and is the same cost and just 5 minutes of "effort". After I returned home last night, I found myself standing at the freezer with a spoon eating it directly out of the loaf pan, convincing myself "just one more bite."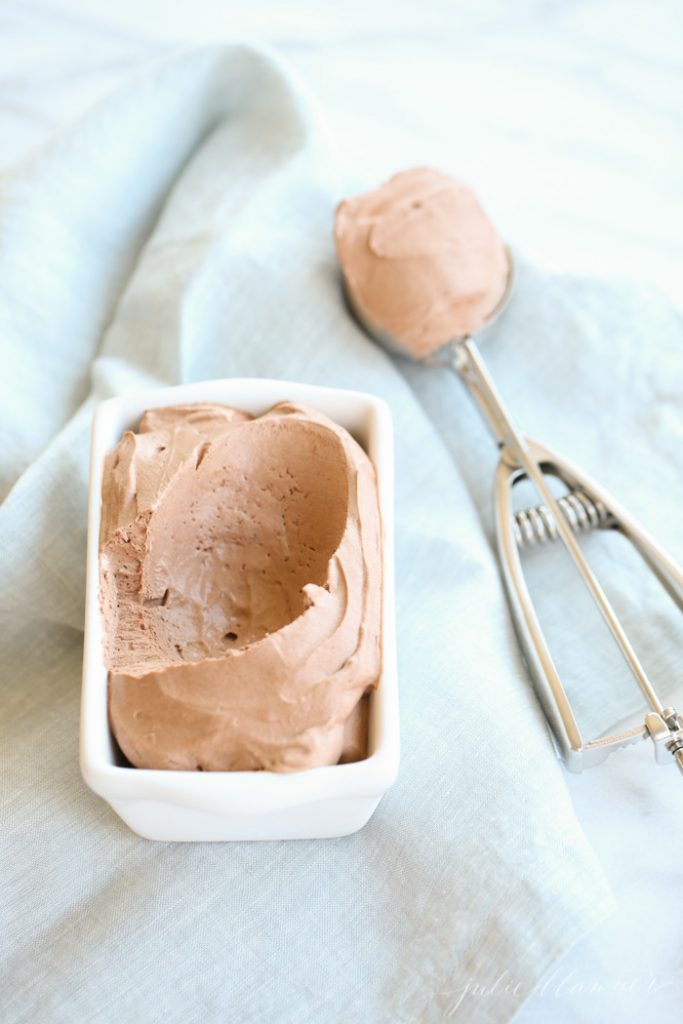 A friend of mine mentioned she doesn't care for ice cream that uses sweetened condensed milk. I almost want to do a blind taste test, because unless you make it yourself, you'd never know! This homemade chocolate ice cream with sweetened condensed milk tastes better than any store bought chocolate ice cream I've had!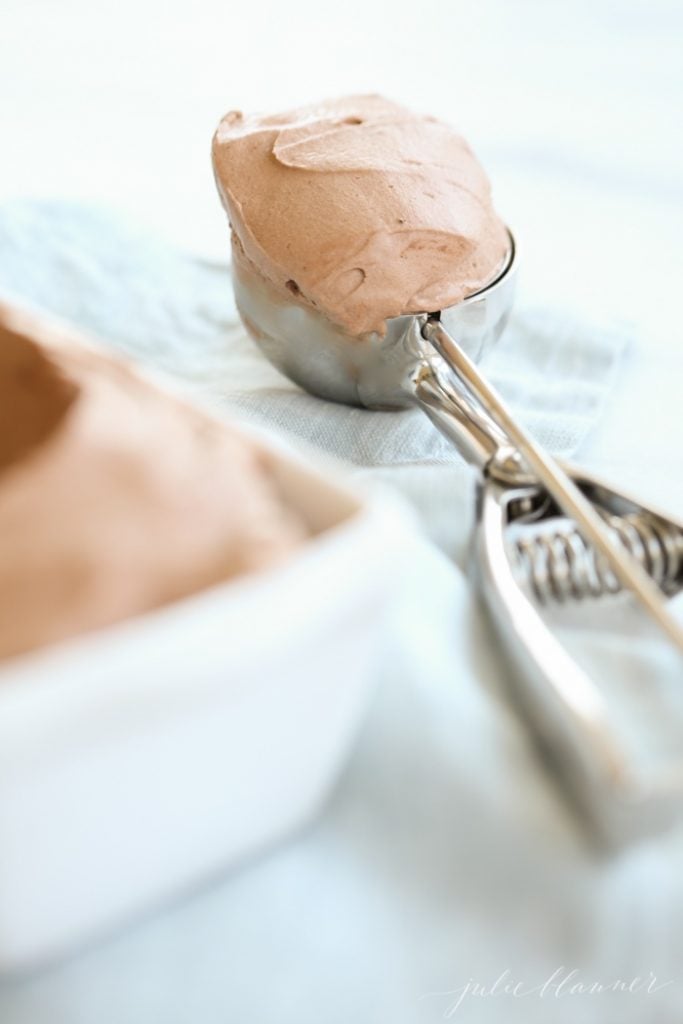 Last week proved to be long and challenging and the girls were more than patient with me. They deserved their favorite reward – chocolate ice cream topped with sprinkles. It's even more satisfying now that I can make it for them. I love the process of making things for those you love, which is one of the many reasons I love baking and cooking. I'm sure your family and friends will love this creamy chocolate ice cream recipe, too. If you do, I'd love to hear!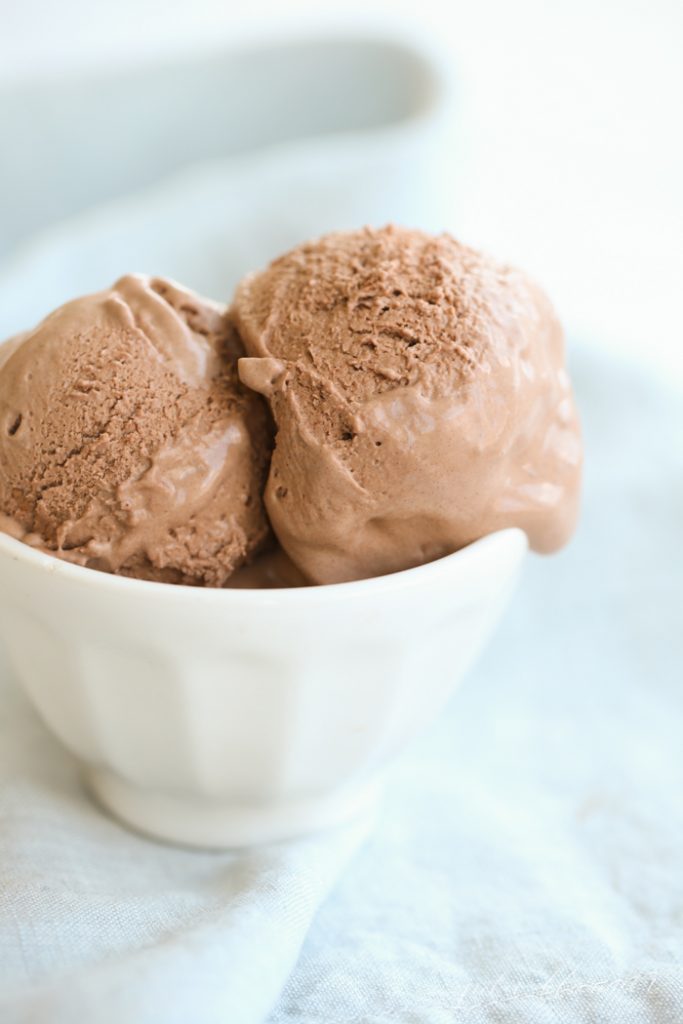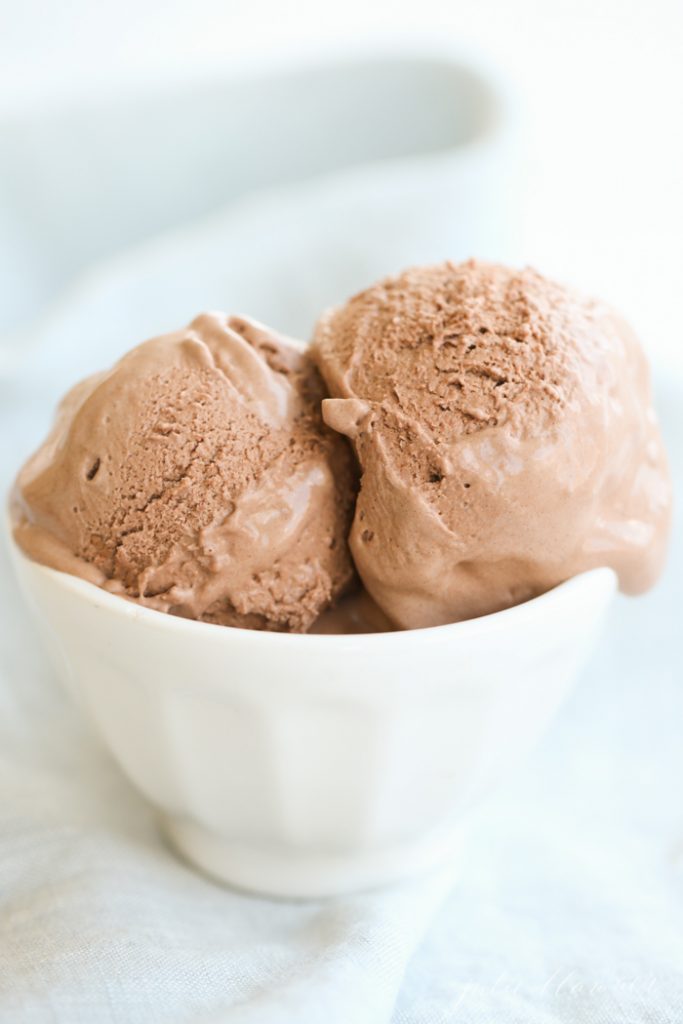 Seriously, this is the creamiest recipe ever…I'd share, IF there was a drop left.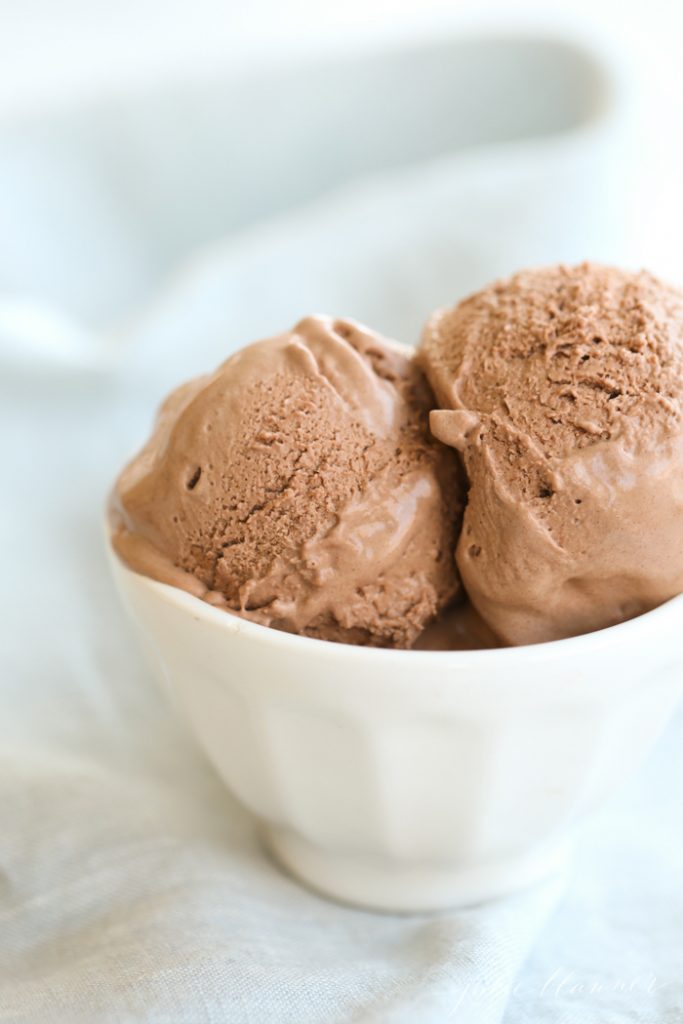 How to make Chocolate Ice Cream: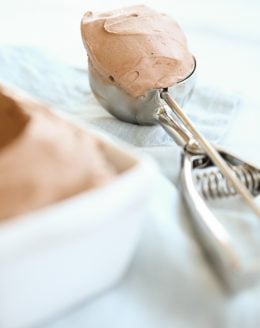 3 Ingredient Creamy Chocolate Ice Cream Recipe
Ingredients
2

c

heavy cream

1

can sweetened condensed milk

1/2

c

unsweetened cocoa powder
Instructions
In a mixing bowl, whip heavy cream until stiff peaks form.

Blend in sweetened condensed milk and cocoa powder.

Pour into loaf pan and freeze until solid.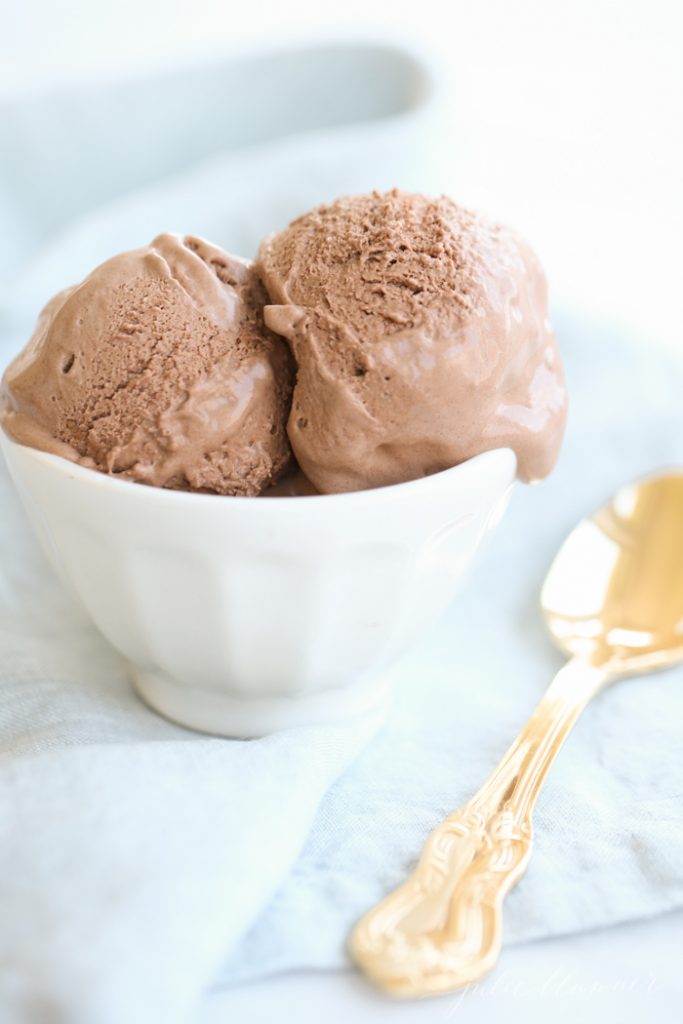 Don't worry, I'll be sharing some of my favorite healthy recipes soon as well. You can shop my kitchen/this post here.