I rephotographed an old favorite after making it again last week – homemade peach ice cream. It's one of the best summertime treats and I couldn't resist bringing your attention to it once again.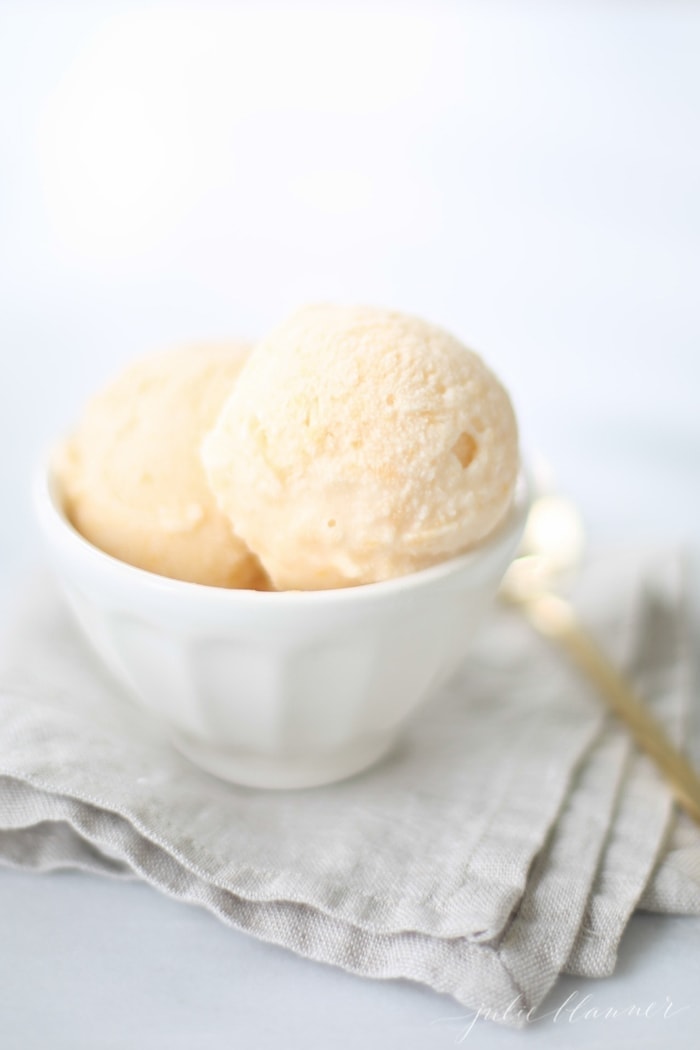 Summertime, to me, is my mom's homemade ice cream! She would sit in the driveway or poolside and watch us play while the ice cream maker churned away, throwing salt in when needed. With Memorial Day weekend ahead and my new KitchenAid ice cream maker attachment, I couldn't resist whipping up some peach ice cream. I've always enjoyed such a treat, but after visiting friends,
Jenny Steffens
, in Concord, Massachusetts last year and having it at Bedford Farms, I was really craving it!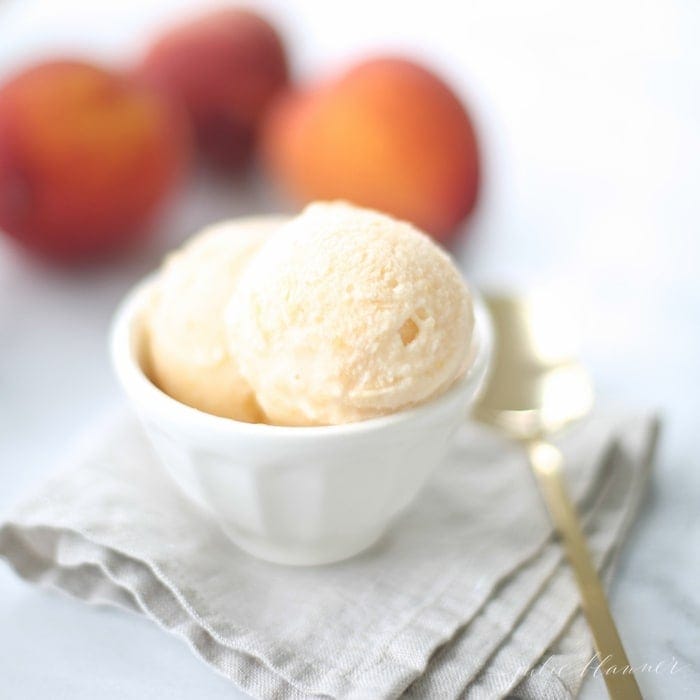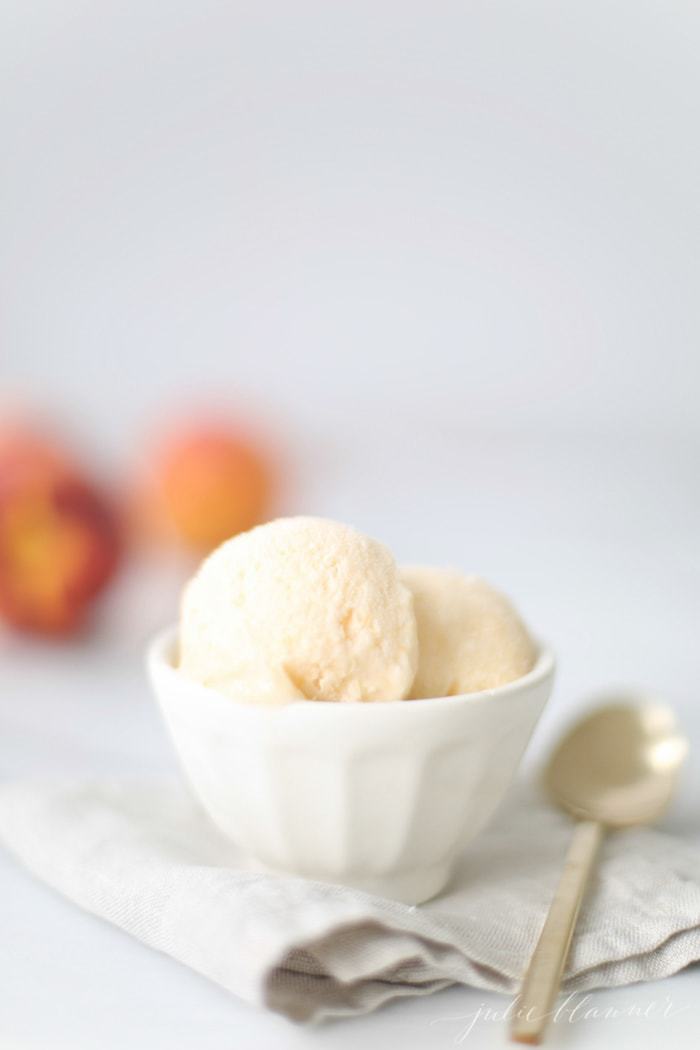 Feel free to garnish with cinnamon or brown sugar. For a unique twist, replace sugar in the recipe with brown sugar.
I like my ice cream a little lighter, which is why this recipe doesn't use eggs, but if you like a really rich ice cream, swap 2 cups of the half and half for heavy cream!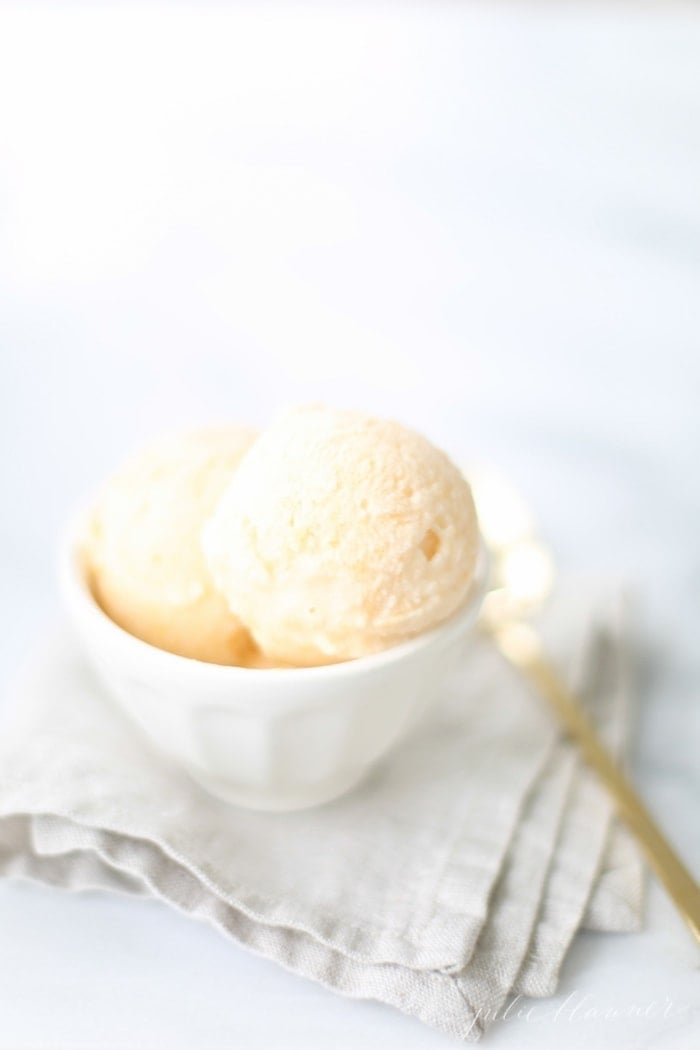 Yields 2 quarts ice cream
Hands on time: 10 minutes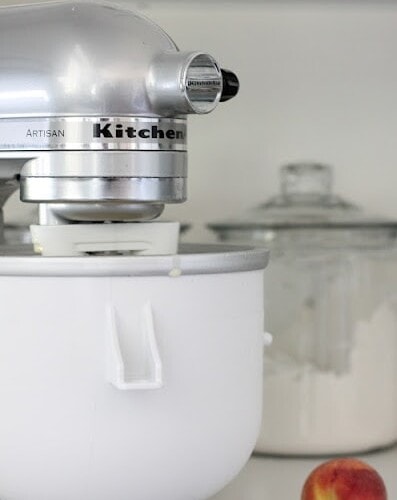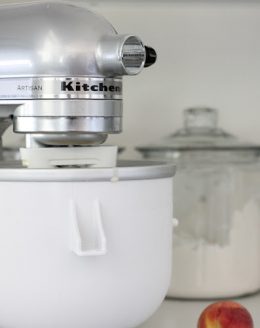 Homemade Peach Ice Cream Recipe
Ingredients
5

peaches

3/4

c

sugar

1

can evaporated milk

1

can sweetened condensed milk

3

c

half and half

1

c

heavy cream
Instructions
Remove skin, pit peaches puree in food processor.

Blend sugar, evaporated milk, sweetened condensed milk, half and half and heavy cream. Add peach puree.

Chill mixture in the freezer for about 15 minutes and add to chilled ice cream bowl attachment . Churn 25 minutes OR freeze until firm in the freezer, about 6 hours.