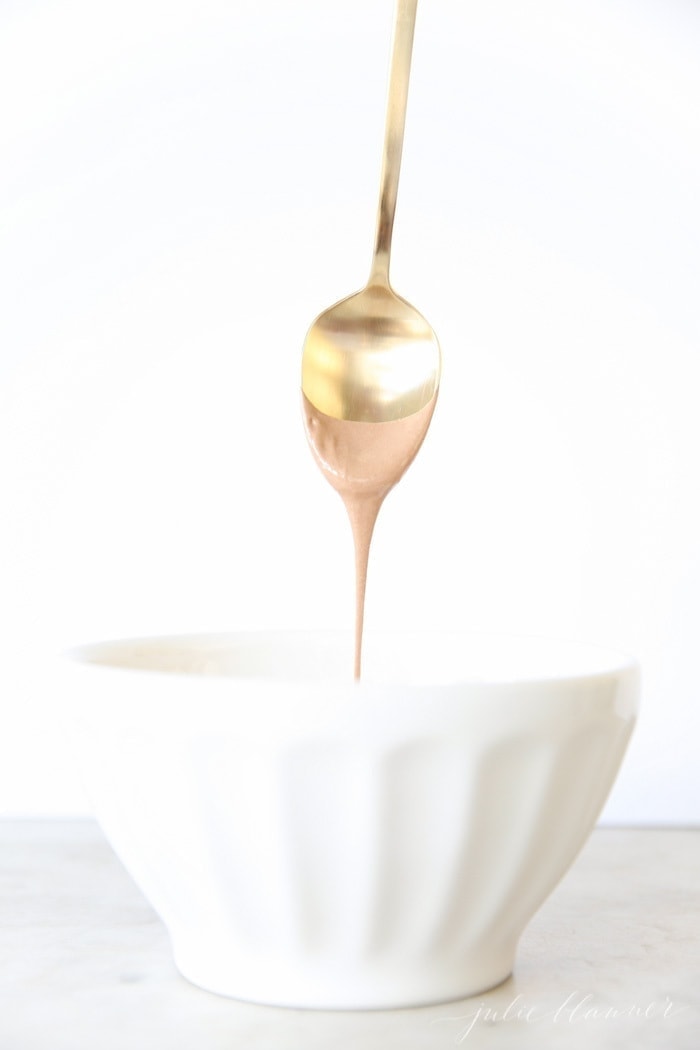 One of the greatest perks of living in St. Louis is living near Ted Drewes Frozen Custard. Well, relatively. It's an hour round trip drive, but it's absolutely worth it! It's also one of the greatest downfalls because it's only an hour round trip drive. One of my friends introduced me to Ted Drewes chocolate sauce back in high school. Since it's the one constant in my order there. It turns out their secret chocolate sauce is really not a secret at all. It's just 2 ingredients that make magic when blended together.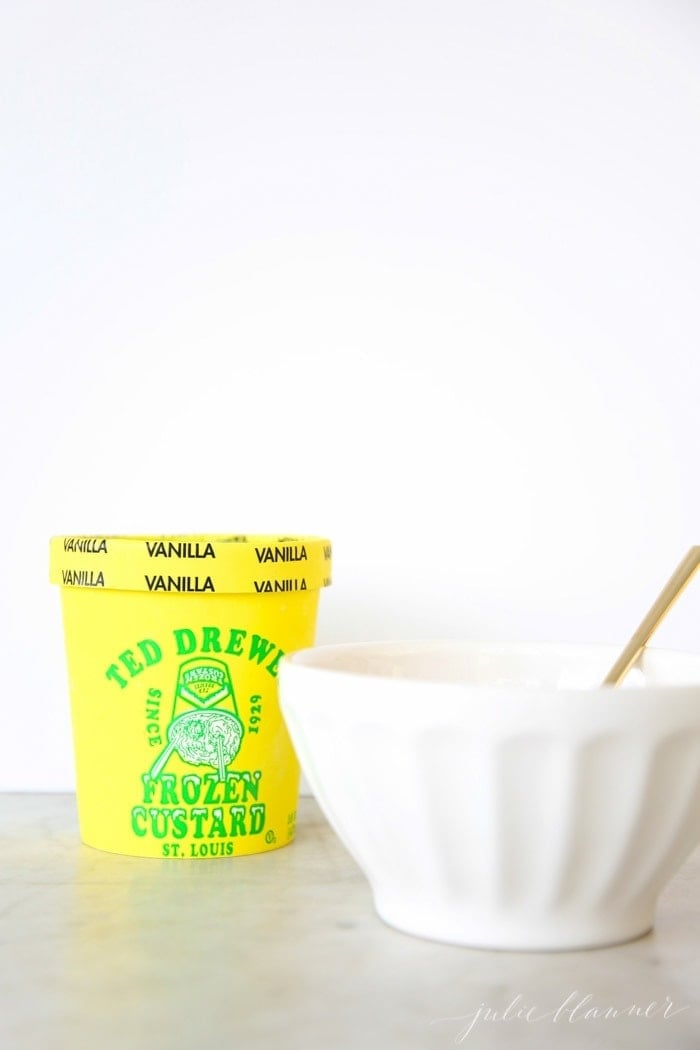 For years I wondered what in the world this sauce could be. Unlike chocolate syrup or fudge, it finds it's way into each and every bite. I even have Chris addicted to it! I had my sister pick up some to go for Isla's birthday party and noticed something familiar about the consistency. A lightbulb went off and an experiment began. An experiment Chris couldn't begin to understand. I had chocolate mixtures in various bowls in the kitchen in attempt to find the perfect match. Clearly, by today's post, I did!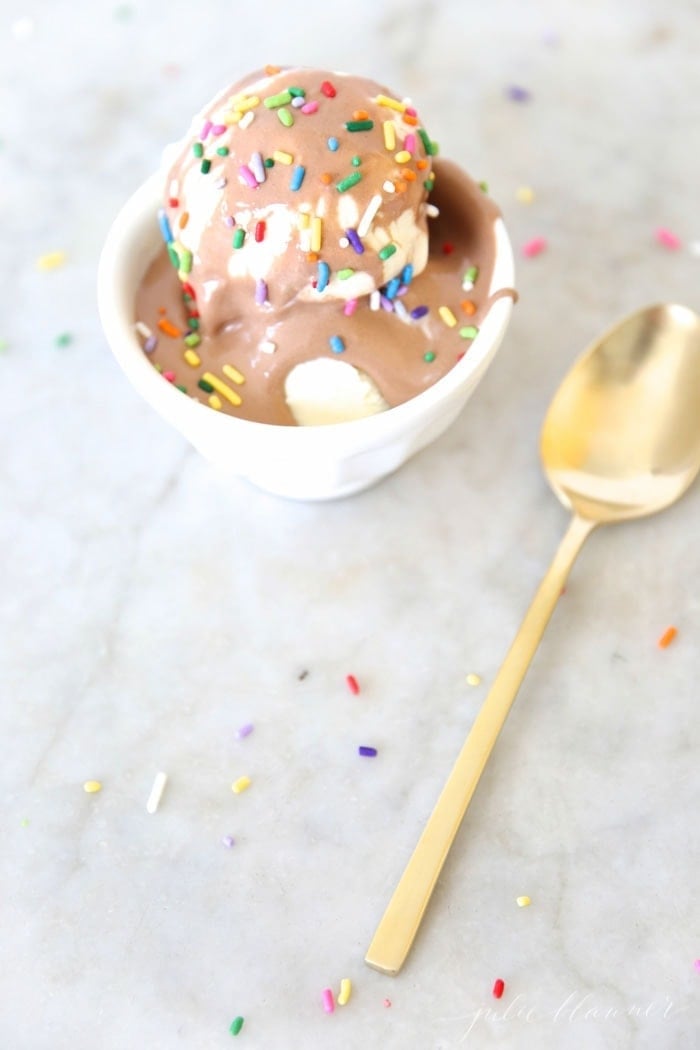 The secret is blending…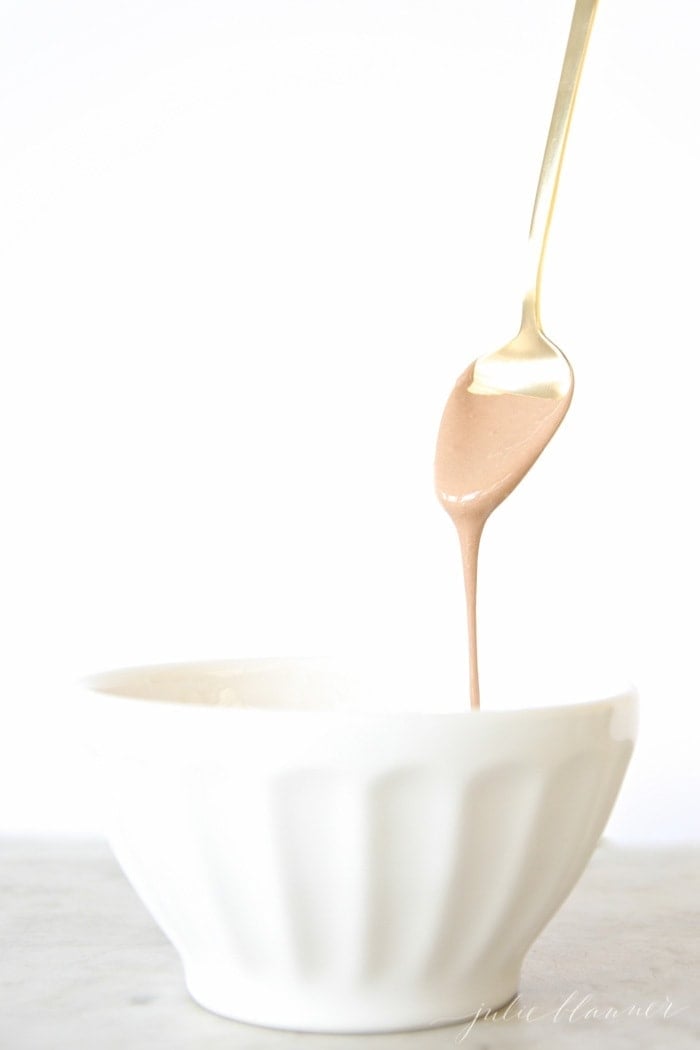 marshmallow fluff + fudge! Separate they're alright, but together, they're incredible!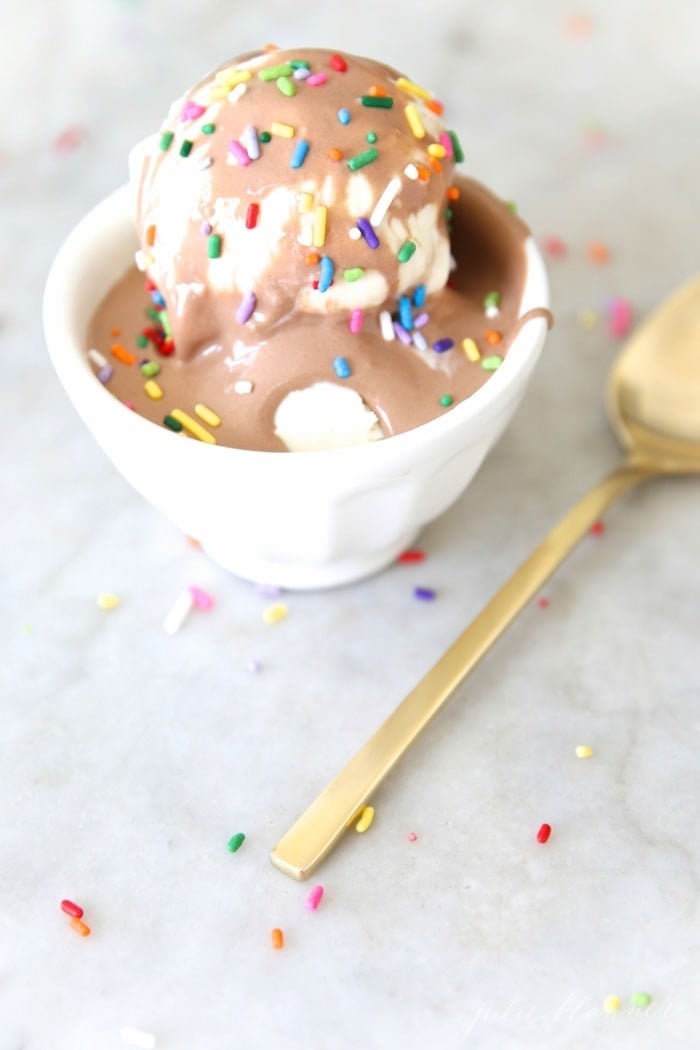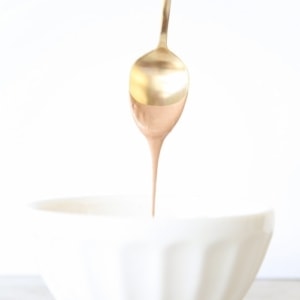 Ingredients
7

oz

marshmallow fluff

12

oz

fudge sauce
Instructions
Combine ingredients until smooth.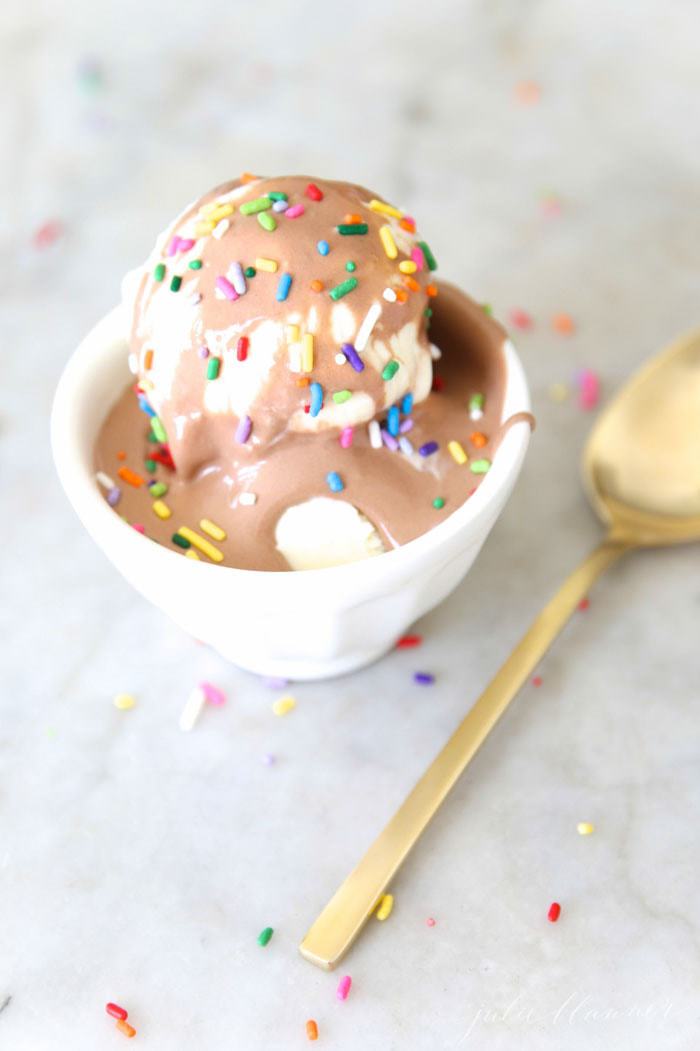 I hope you enjoy this little twist as much as we do. Have a great weekend, friends!