Bubble Gum Ice Cream
Bubble Gum Ice Cream recipe with just 4 ingredients in 5 minutes hands on time and 0 special "tools" – the stuff childhood dreams are made of.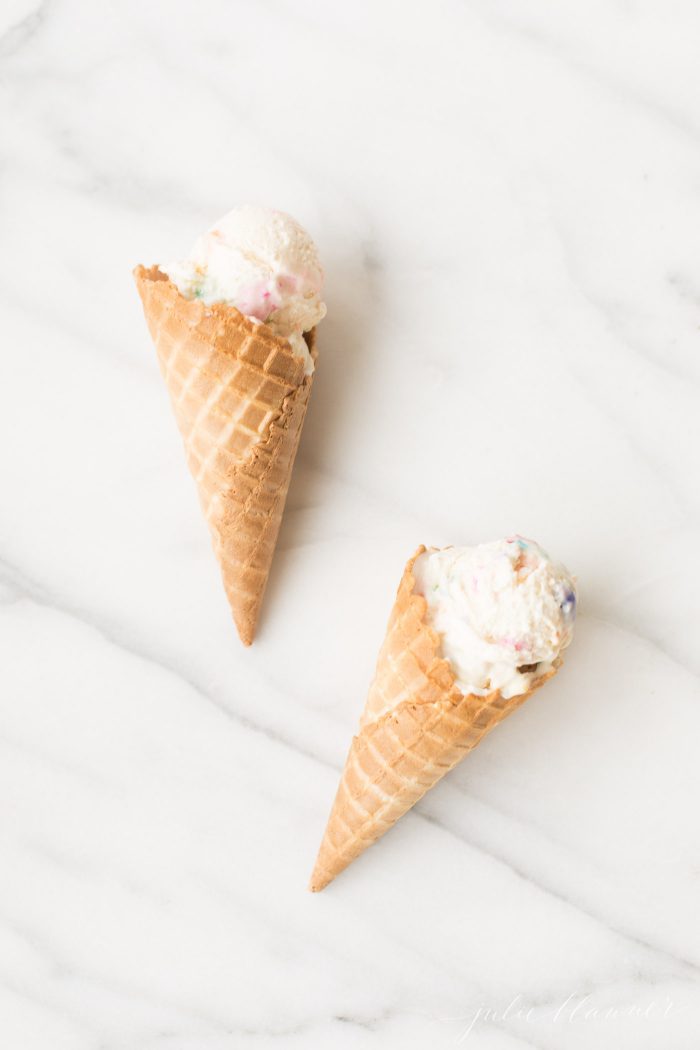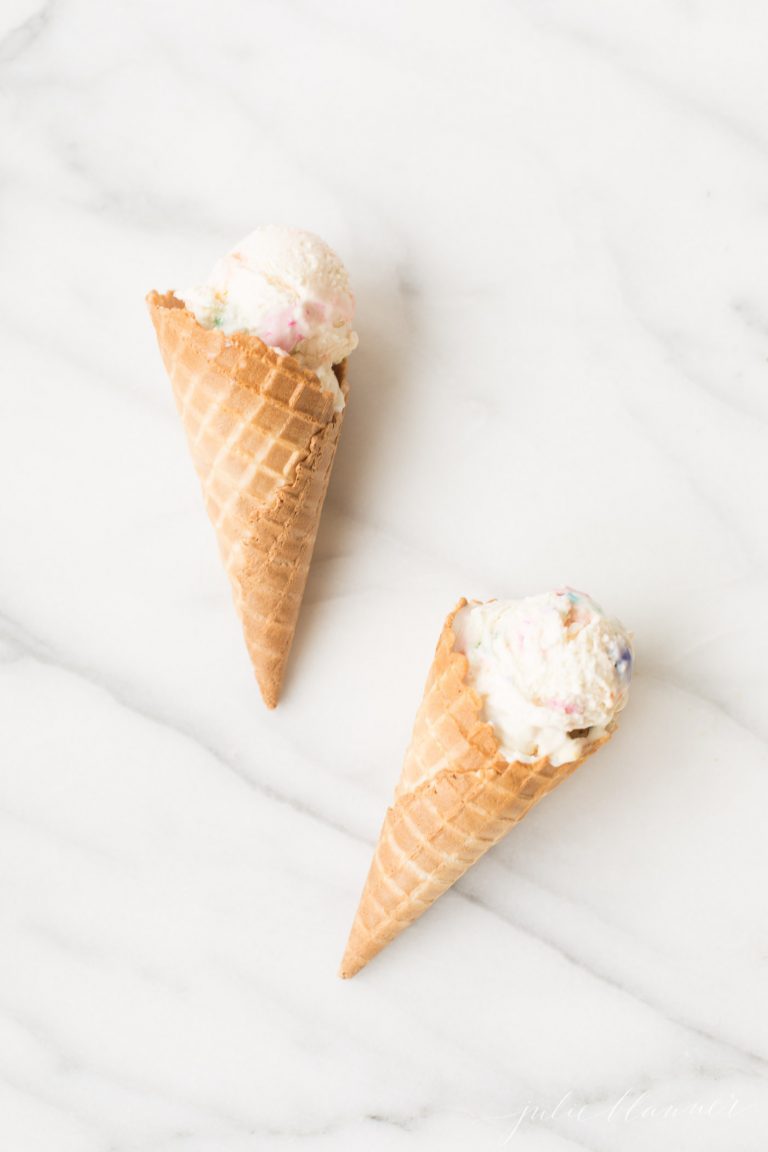 Each special occasion in my sister's and I's childhood was celebrated with a trip to the ice cream shop where we inevitably both chose Bubble Gum Ice Cream in a waffle or sugar cone. It was such a special treat!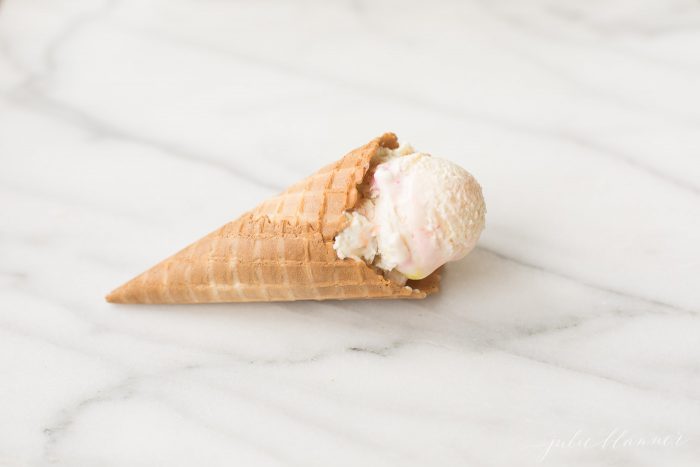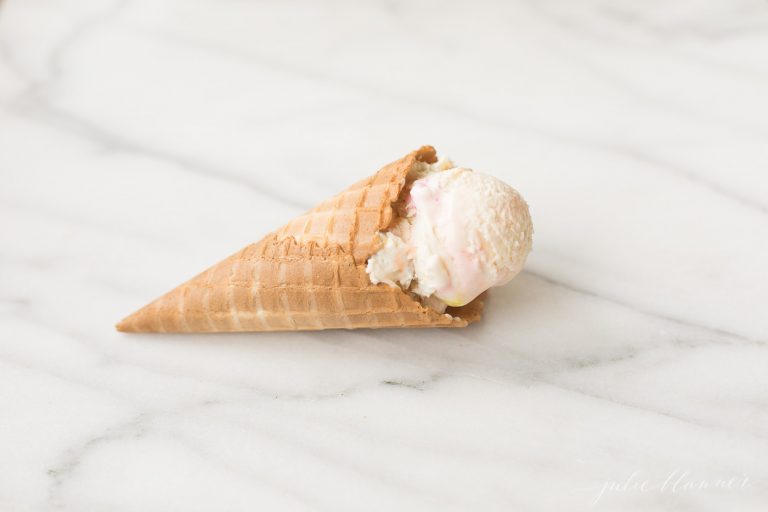 Bubble Gum Ice Cream is essentially 2 special treats in one, ice cream and coveted bubble gum, which we were rarely granted as children being daughters of a dental hygienist.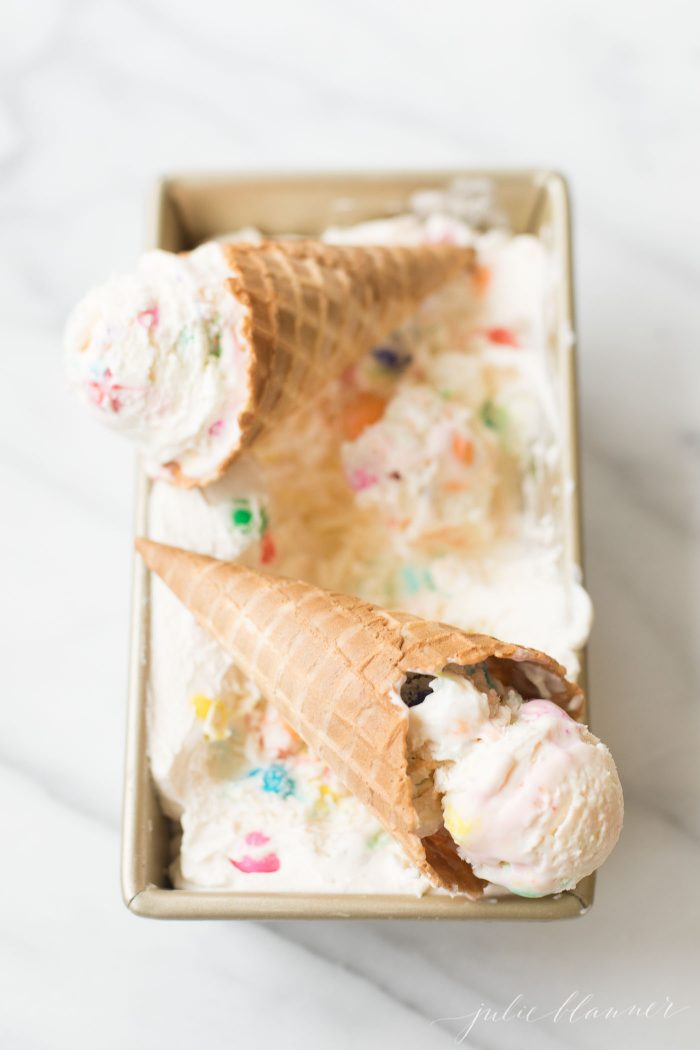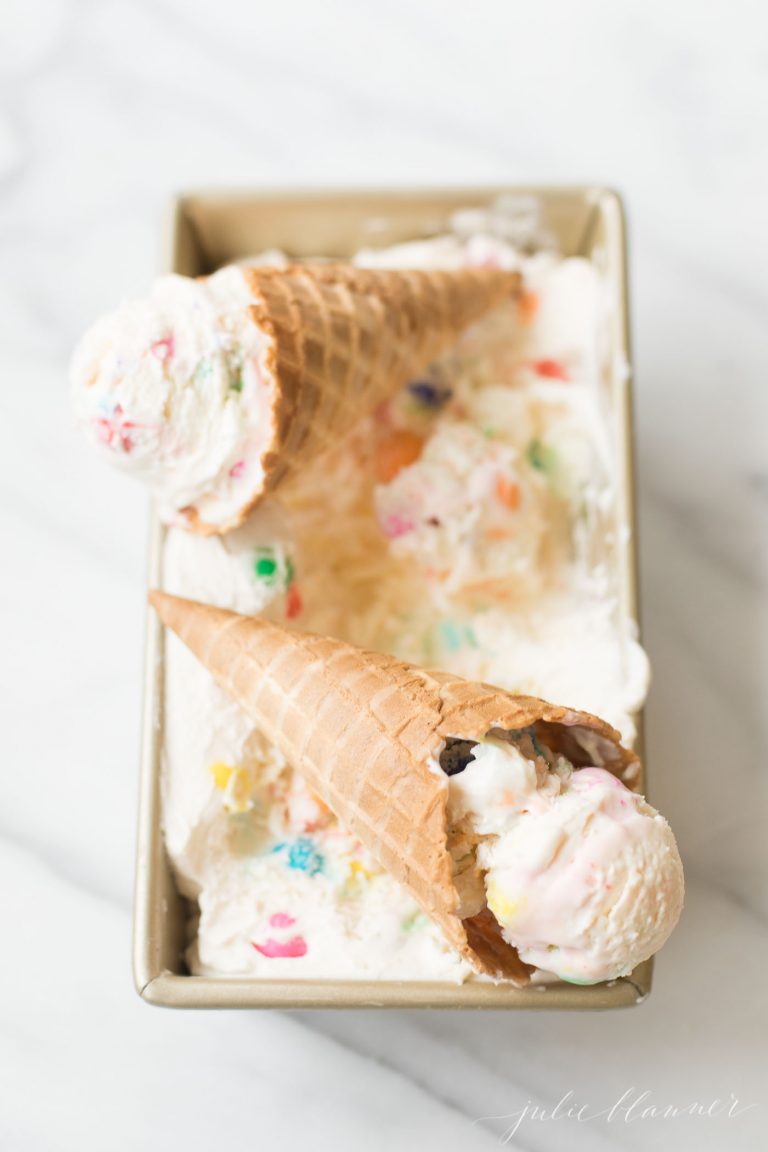 I remember anxiously watching as they scooped and preparing a napkin at the table for the bubble gum to save until the end. It's a super sweet ice cream that pairs well with a waffle cone. The girls had been begging to make it so Saturday morning, I put my tiny taste testers to work to perfect the recipe.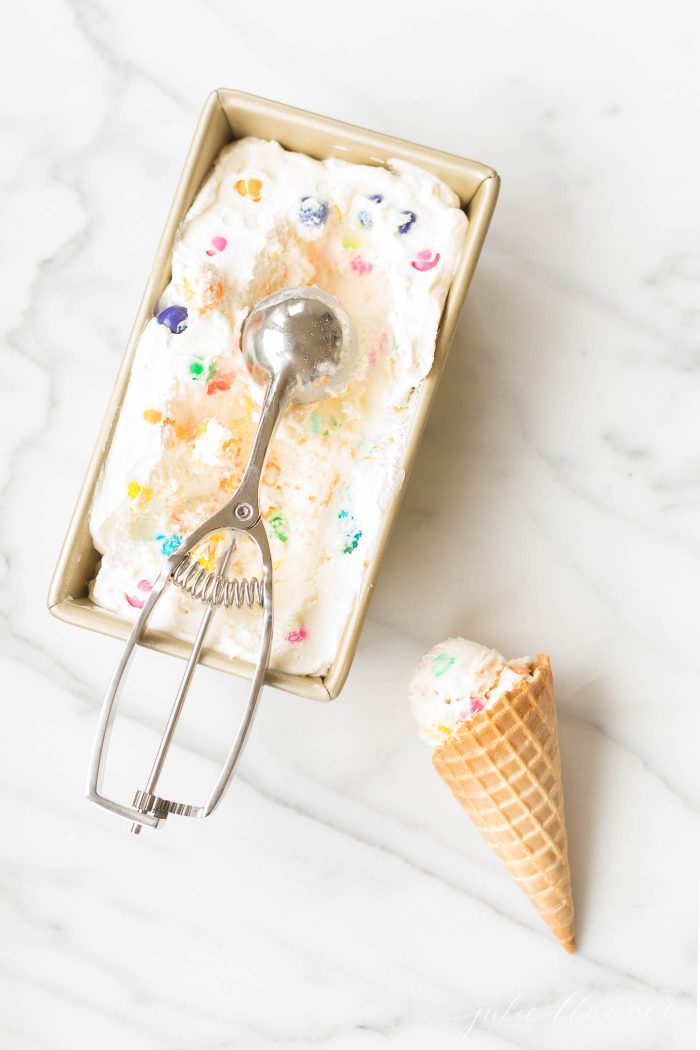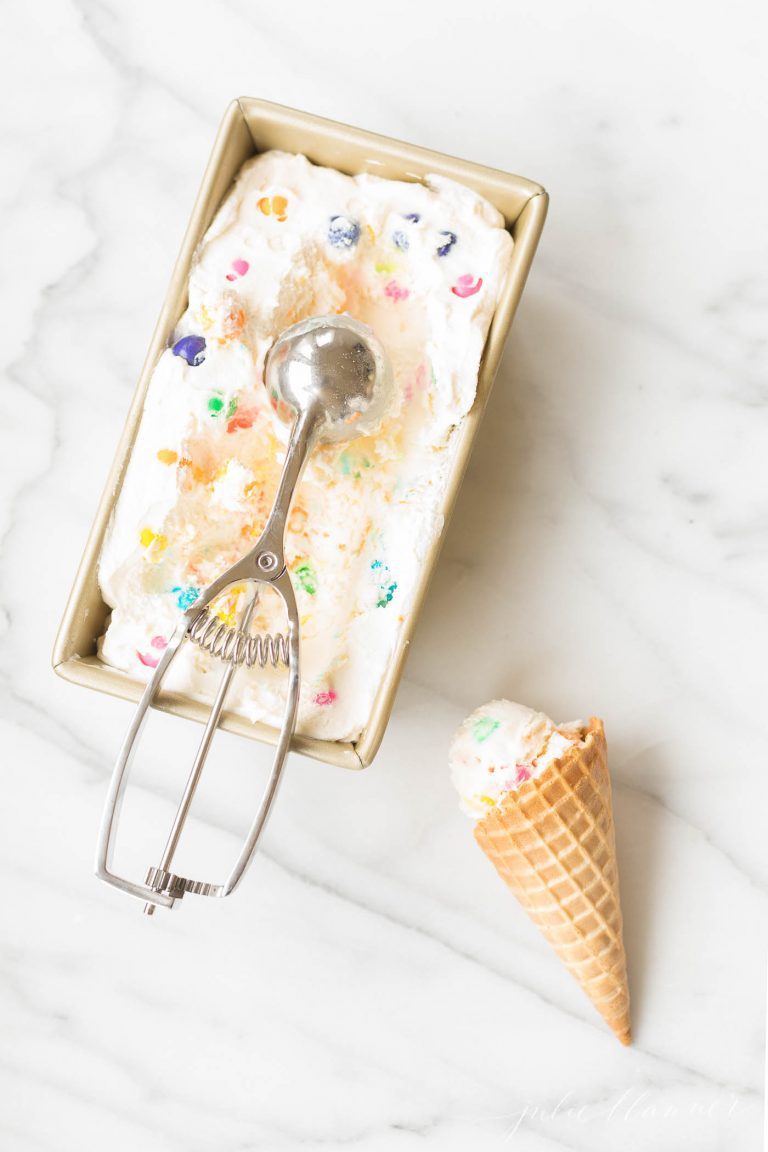 To be honest, as an adult I prefer creamy Peanut Butter Ice Cream or Classic Chocolate Ice Cream, but in the eyes of a child, there's still nothing better than Bubble Gum Ice Cream! The hardest part was waiting a couple hours for it to freeze, even though we made it at 9am!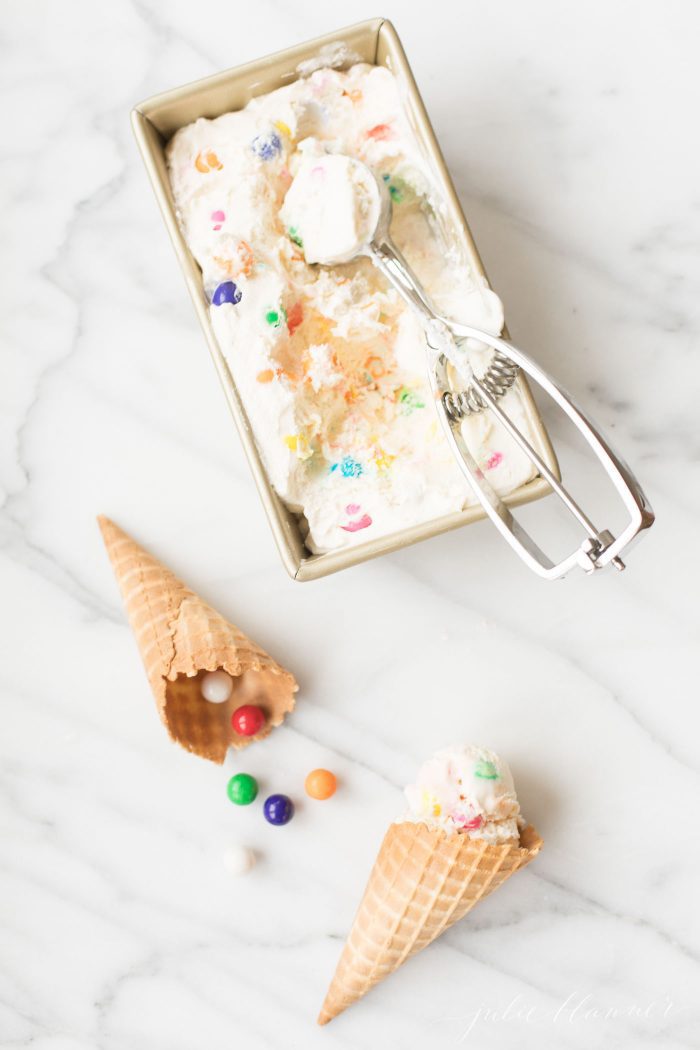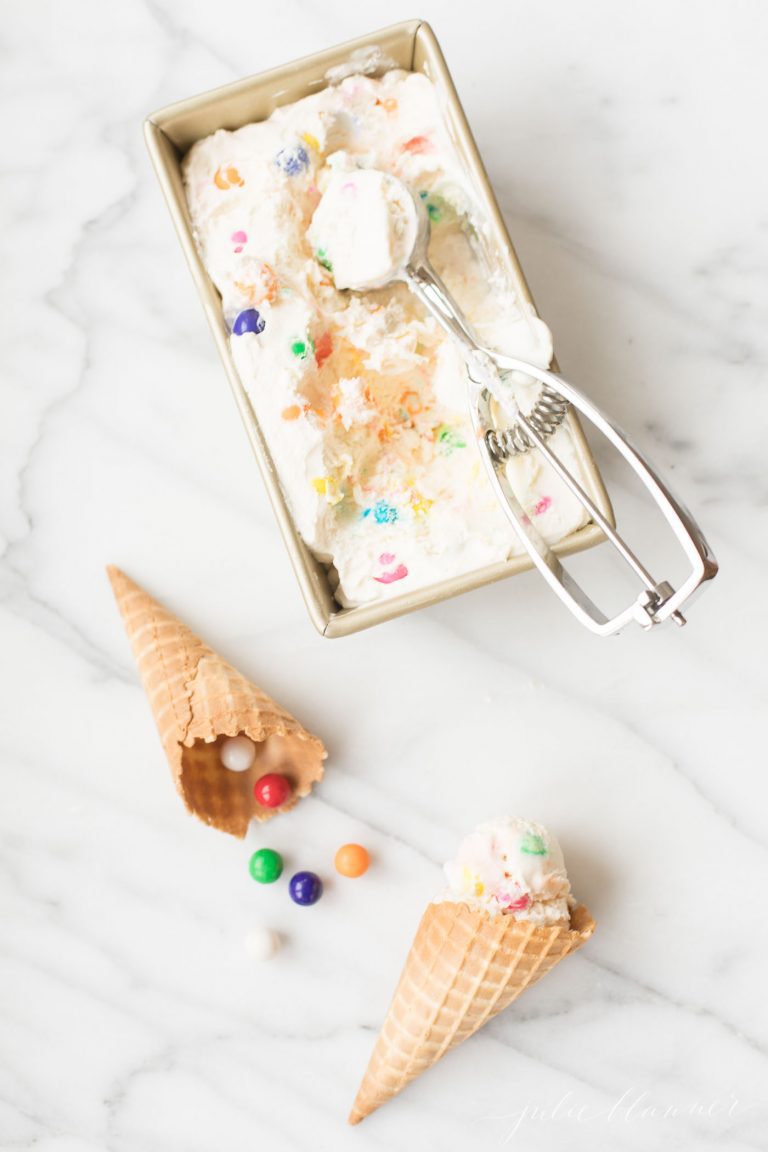 You can make bubble gum ice cream pink with the addition of food coloring, but the girls were just as happy seeing little rainbow swirls from the gum balls. I purchased the gum balls and bubble gum flavor from Amazon to save a trip to Hobby Lobby, but it is available there as well. In winter, I'm all about the convenience of home delivery!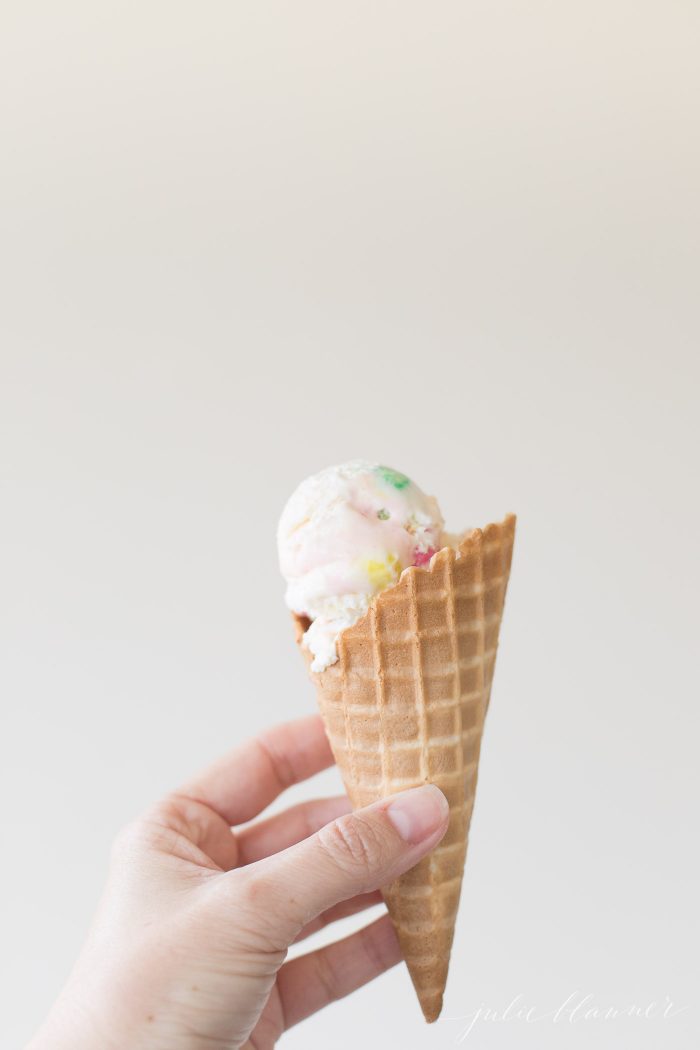 You can see how easy it is here!
Loading nutrition data...


LET'S CONNECT!

instagram | newsletter | facebook | pinterest