Learn how to create an ice cream float bar that adults and kids alike will enjoy! It's the perfect ice cream bar for summer entertaining and showers!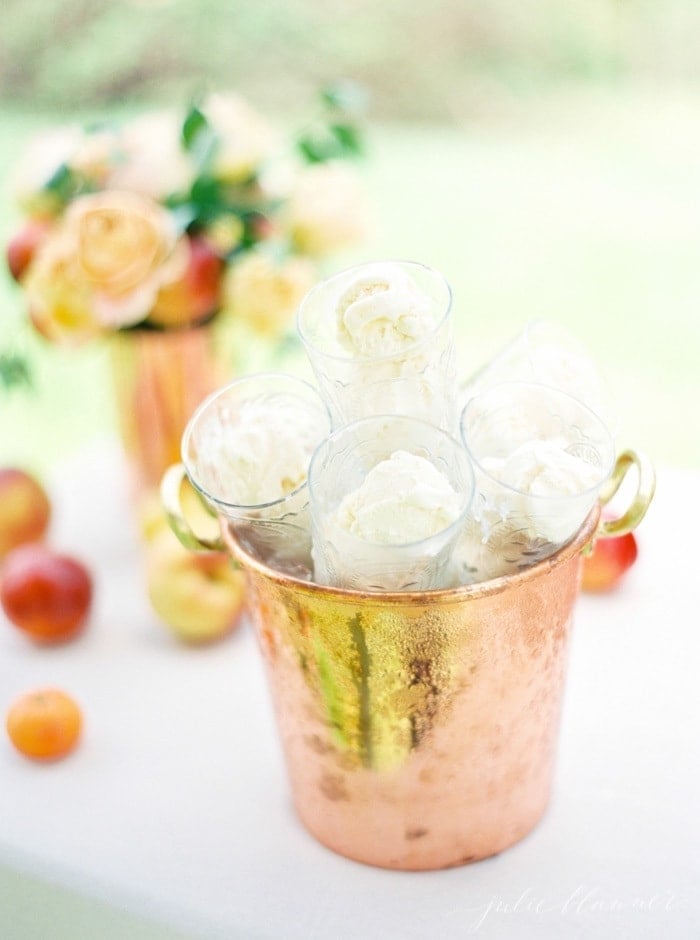 Ice Cream Float Bar
One of my go-to dessert for summer entertaining is actually an event in itself! An ice cream float bar! I first created one for a graduation client years ago – it left everyone talking about it! It's a twist on the childhood favorite, making your own concoctions with sparkling juices and flavored sodas.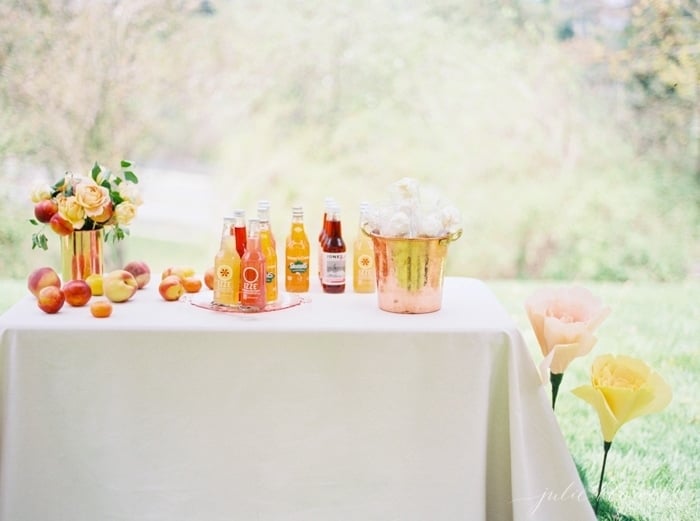 An Easy Drink Station for Parties
Of course, an ice cream float bar could be tricky on a hot summer day, but you know I have solutions for that. No one is going to rain on my parade party. I also shared how to make giant paper flowers and create a peachy keen summer centerpiece, all photographed by the fabulous Elizabeth Ngundue.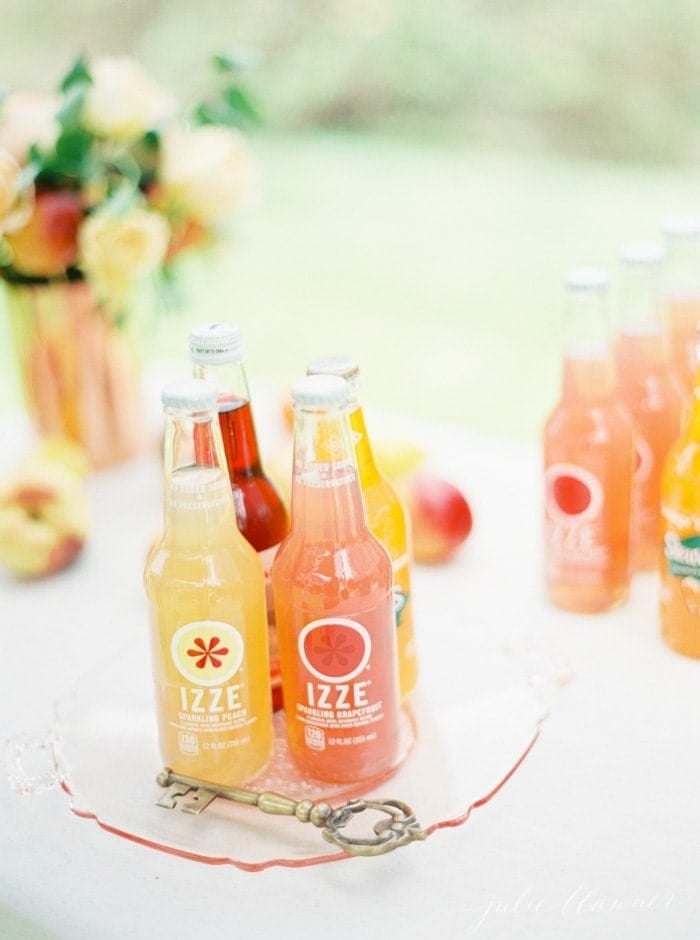 Supplies Needed For an Ice Cream Float Bar
The perfect ice cream float bar just needs a few essentials:
Izze bottles, in an array of flavors (peach, grapefruit, blueberry, cheery, etc..)
Vanilla ice cream
Tall glasses (use plastic if you're worried about people dropping them)
A bucket with ice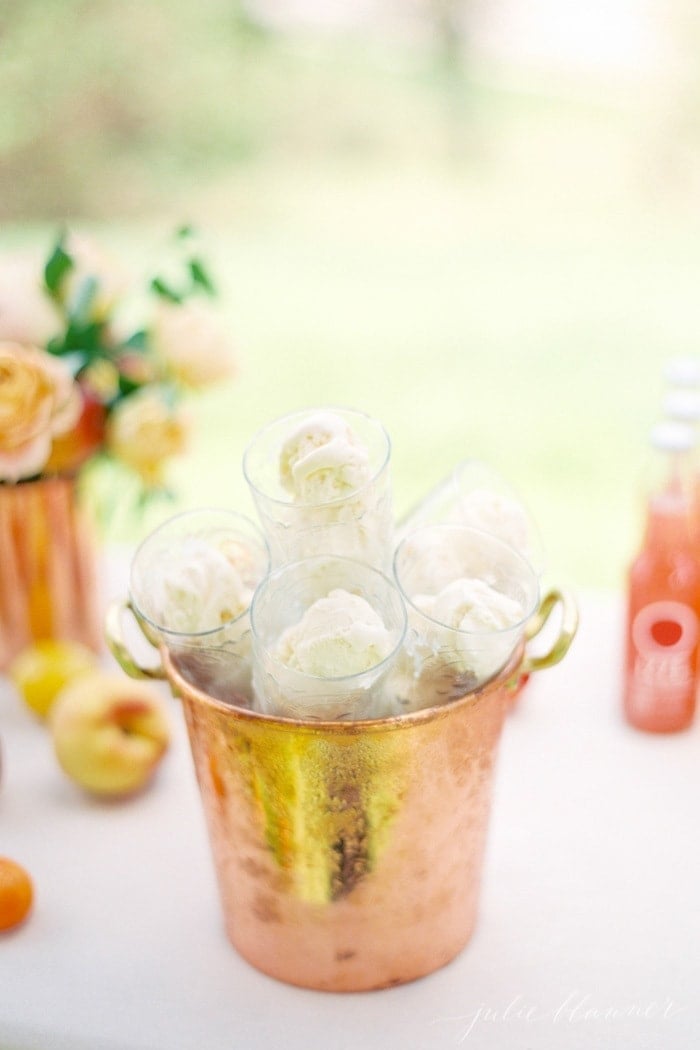 How To Set Up a Drink Station
Setting up a drink station takes just a few minutes, and makes for a beautiful focal point with any party decorations. Just set up your folding table in the perfect spot, and cover with a tablecloth. Then arrange the drink bottles in lines according to flavor, and place the straw in a cup or place them on the table.
Prepare the glasses with 2 scoops of ice cream, and place them in the bucket of ice. You might need a couple of buckets, depending on the size of the party.
Lastly, decorate the table with matching decorations, and cute instruction signs to tell people what to do!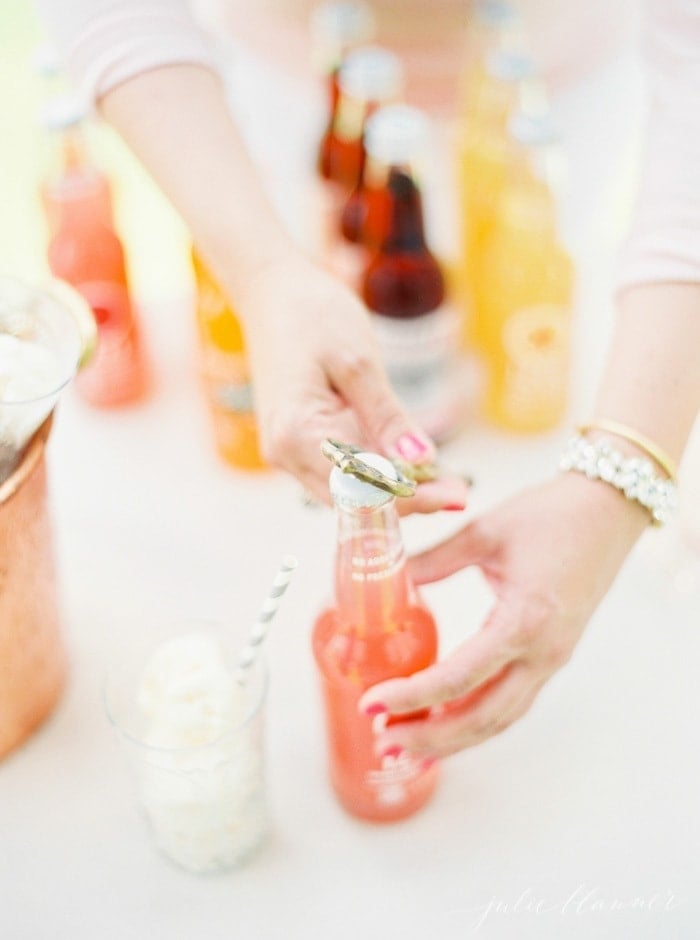 What's the Difference Between an Ice Cream Float and Ice Cream Soda?
You might see the terms "ice cream soda" and "ice cream float" thrown around as interchangeable titles for the same drink, but that's actually wrong. Ic cream soda and ice cream floats are actually two different things.
An ice cream soda uses seltzer or soda water, and the ice cream and syrups are used to sweeten the soda water for a delightfully sweet treat. An ice cream float is what we call ice cream topped with your favorite soda, such as root beer, orange soda, or any Izzy flavor.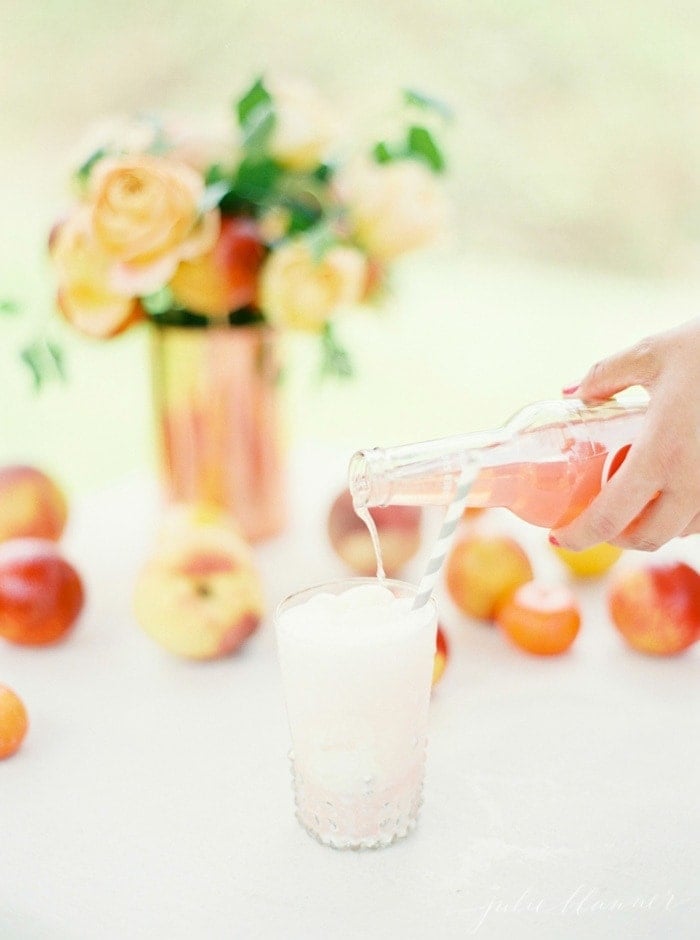 Need More Easy Party Drink Ideas?
Easily keep the drinks flowing with a few of my favorite ways to keep guests hydrated. Pick your favorites, or try them all for your next party!
How to Build an Italian Soda Bar
Easy Entertaining Drink Station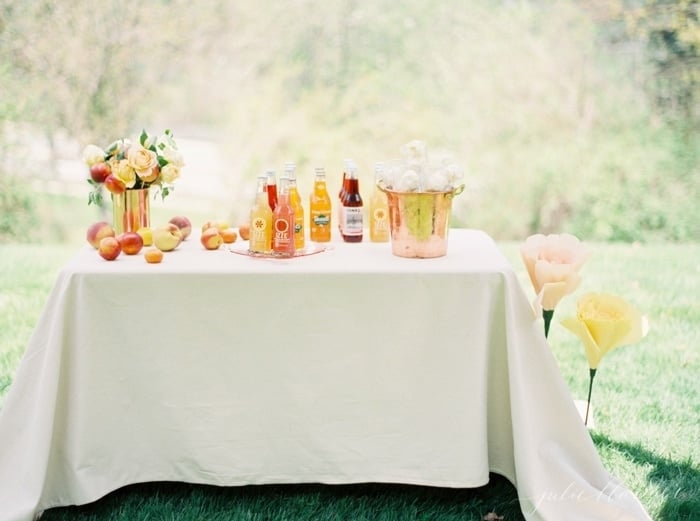 An Ice Cream Float to Remember
My favorite combination is homemade vanilla ice cream with sparkling peach juice – it's summer perfection. Leave a comment and let me know what your favorite combination, or which ones to steer clear of!
Cheers to a beautiful day!