This charming free printable Easter word search is the cutest addition to your Easter table decor! Keep your guests entertained while you finish up in the kitchen.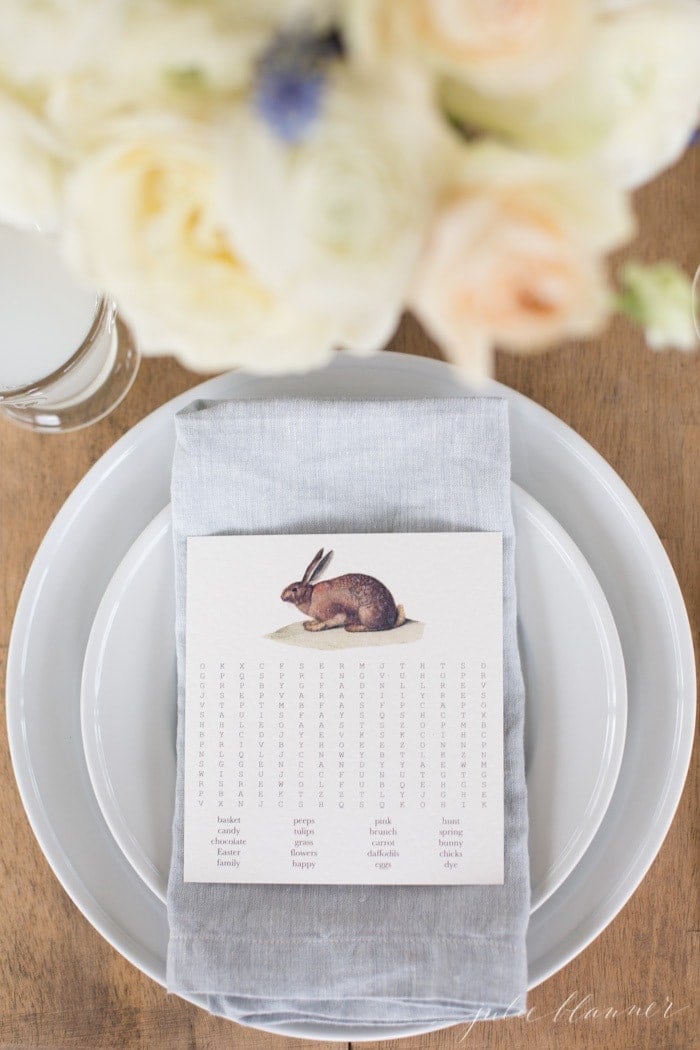 I'm so excited that spring is here. Well, at least I think. We've been fortunate to have had a mild winter, but the last few weeks I've been a little confused on how to dress – it's 30 degrees one day and 80 the next.
Still, I'll take those glimpses of sunshine anytime. Whether spring is here or not, I'm elated that you are!
In partnership with my friends and colleagues, I'm sharing a free printable Easter word search to keep your family entertained while you put the last minute touches on Easter brunch or dinner.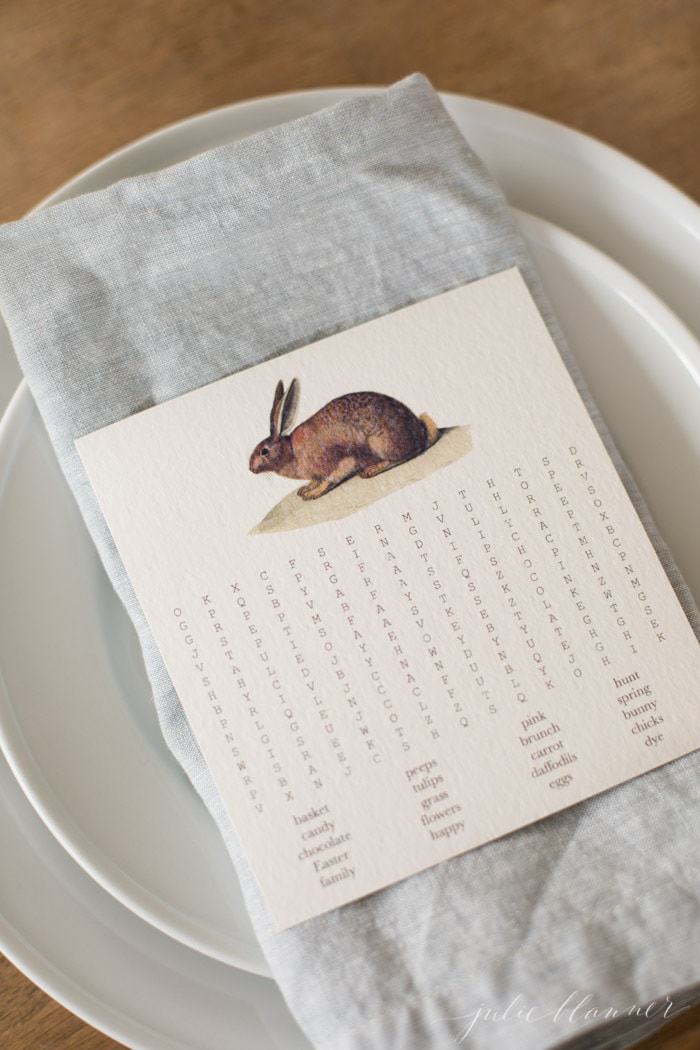 I have always loved activities for the table like Thankful for cards at Thanksgiving or playing dominos after a family get together. All too often it feels guests arrive, eat, and spend time on their phones.
I love just relaxing with friends and family and enjoying each other's company. I have found that games like this printable Easter word search keep everyone engaged and it adds a special touch to a pretty table setting.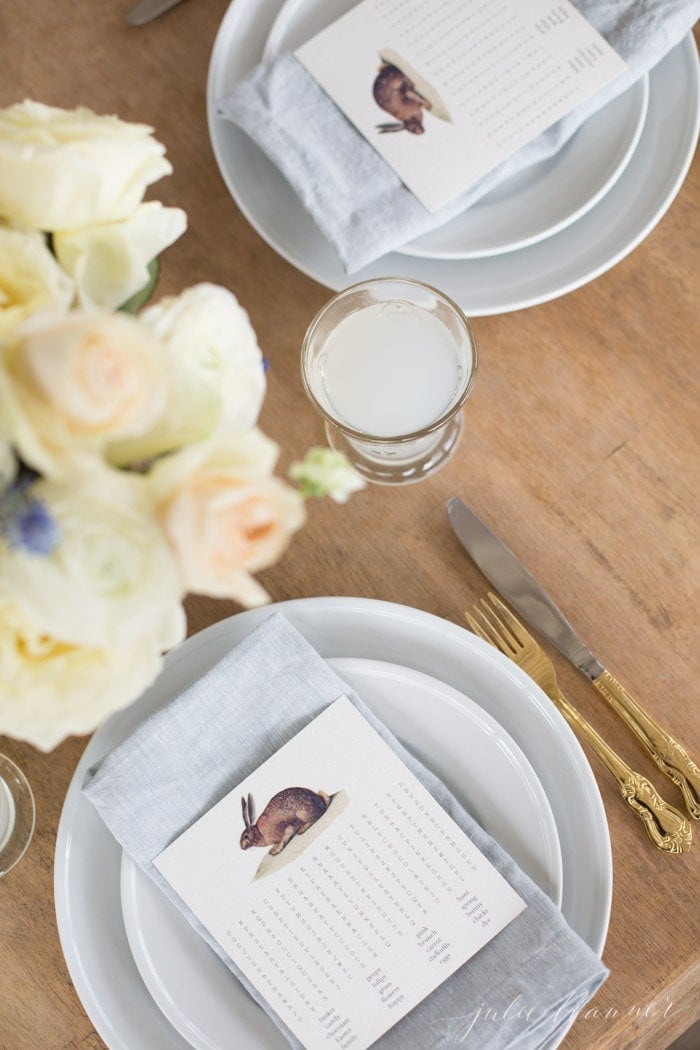 You can download my Easter word search here and if you need the answers, ask a 7 year old. She found them all!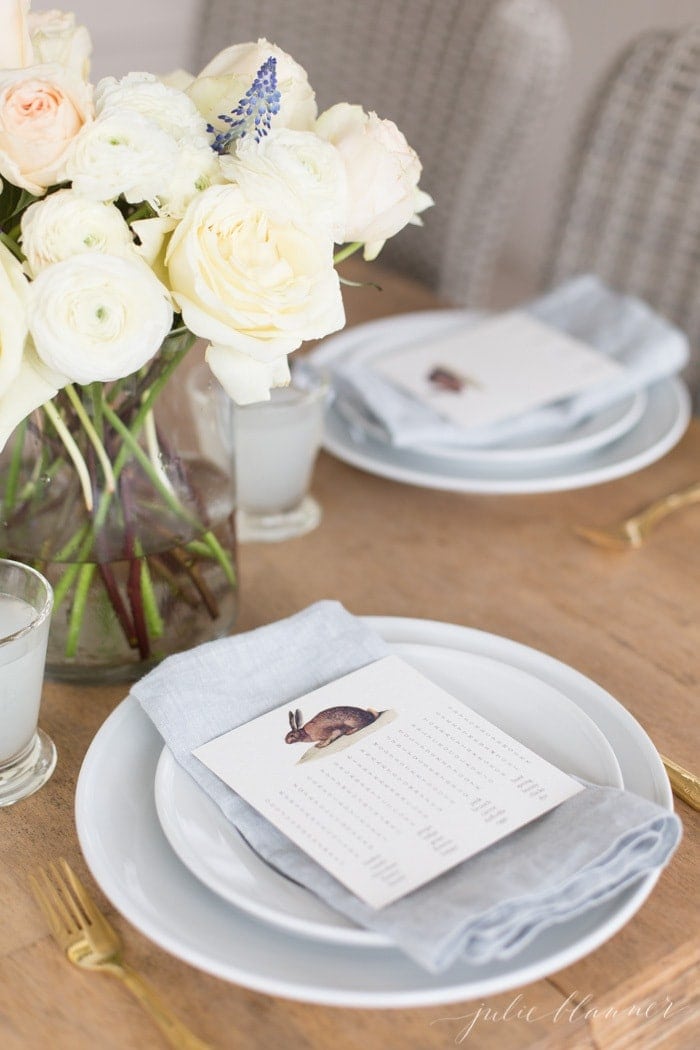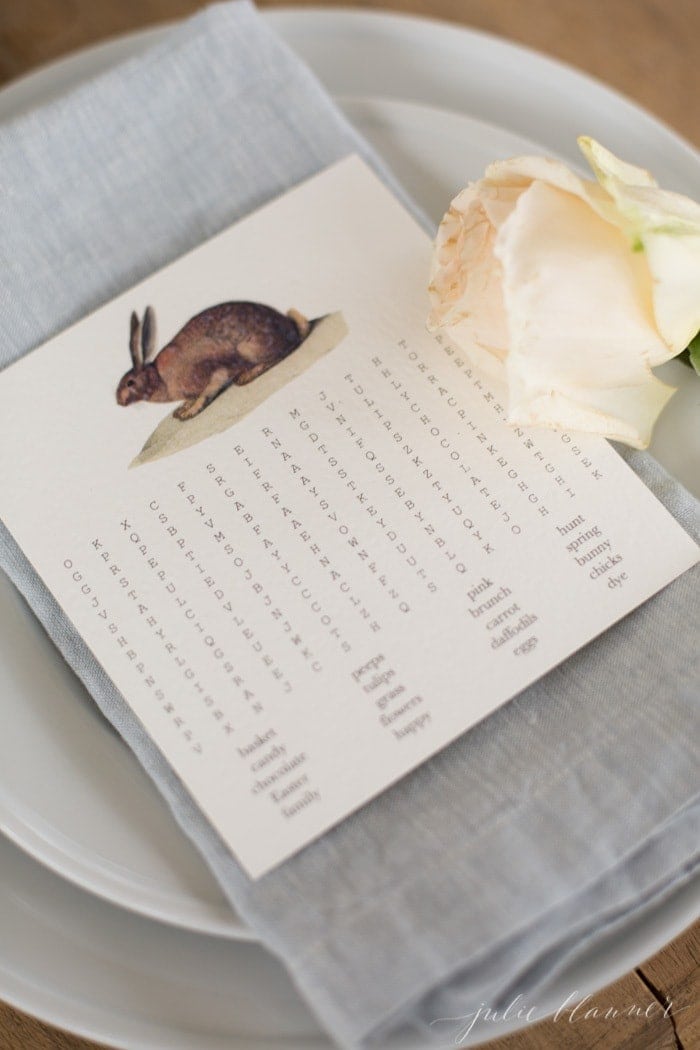 Join the club! You can find daily updates on Pinterest, Instagram, Facebook and see my latest YouTube videos here!
More Easter Inspiration