String lights add instant charm and ambiance to any of your outdoor spaces. Hang them over an outdoor dining space and you'll feel like you're dining out at a charming restaurant on vacation!
This is a complete guide! We're taking a comprehensive look at the different options – including styles and power sources. You'll also learn the easiest shortcut methods for how to hang string lights in your outdoor spaces. (No DIY projects required!)
There's a sparkling option to fit every need, style and budget. Keep reading to get all the ins and outs of these magical outdoor lights!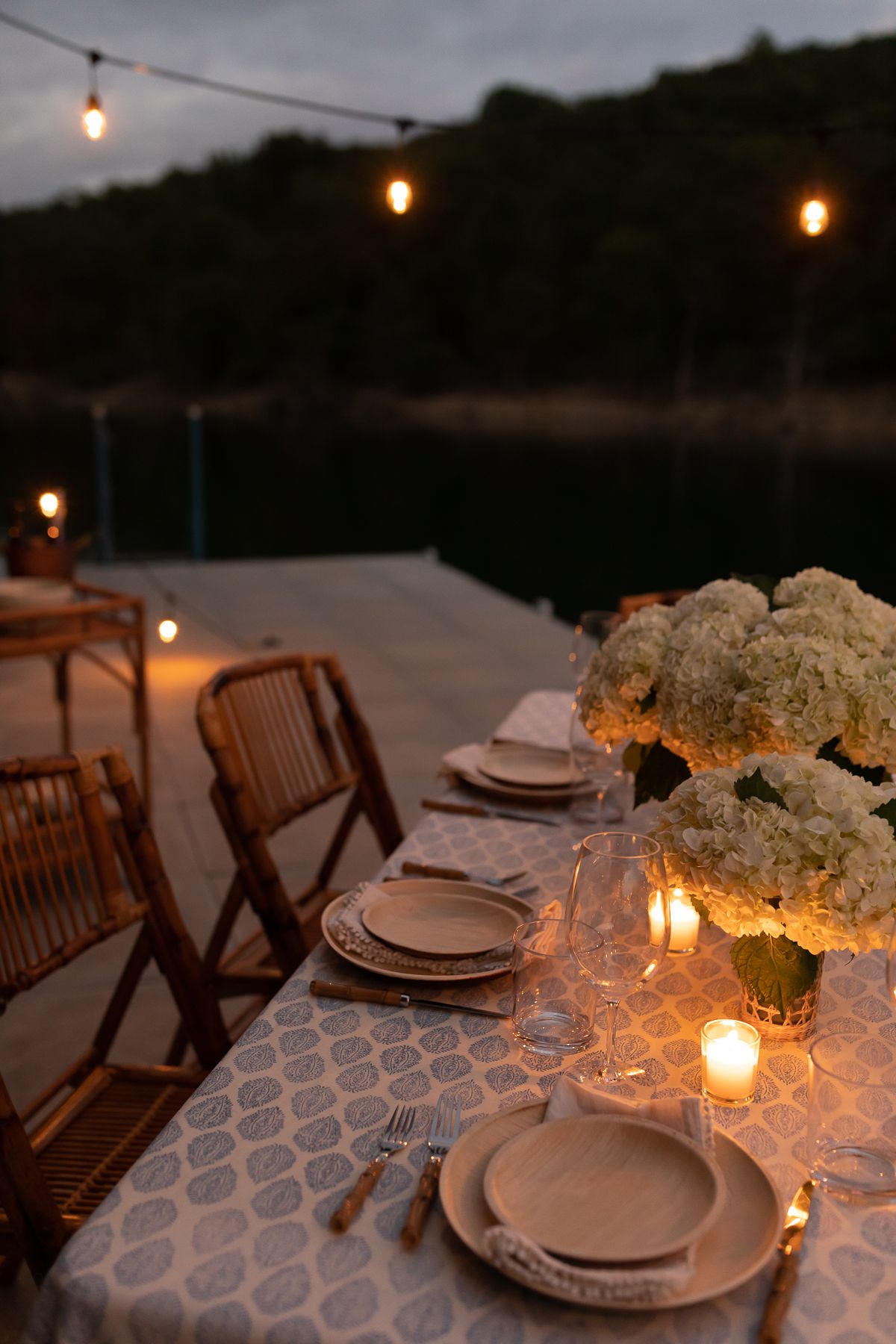 I love a little magic in our outdoor spaces, especially as the sun sets. There's just something about the sparkle that brings any patio space to life!
It's easy to create the backyard of your dreams. String lights can even be a welcome addition to side yards and porches – there's nowhere they can't create a new level of charm.
Whether your home is old, new or somewhere in between, these pretty little lights are an affordable way to add form and function to your outdoor spaces.
Today we're going to chat about the different types of outdoor string lights, where to buy them, and how to hang them the *easy way*. You're going to be stringing those gorgeous patio lights in no time!
Use the drop down Table of Contents menu to navigate this post with ease. Don't forget to pin and save it for later, too!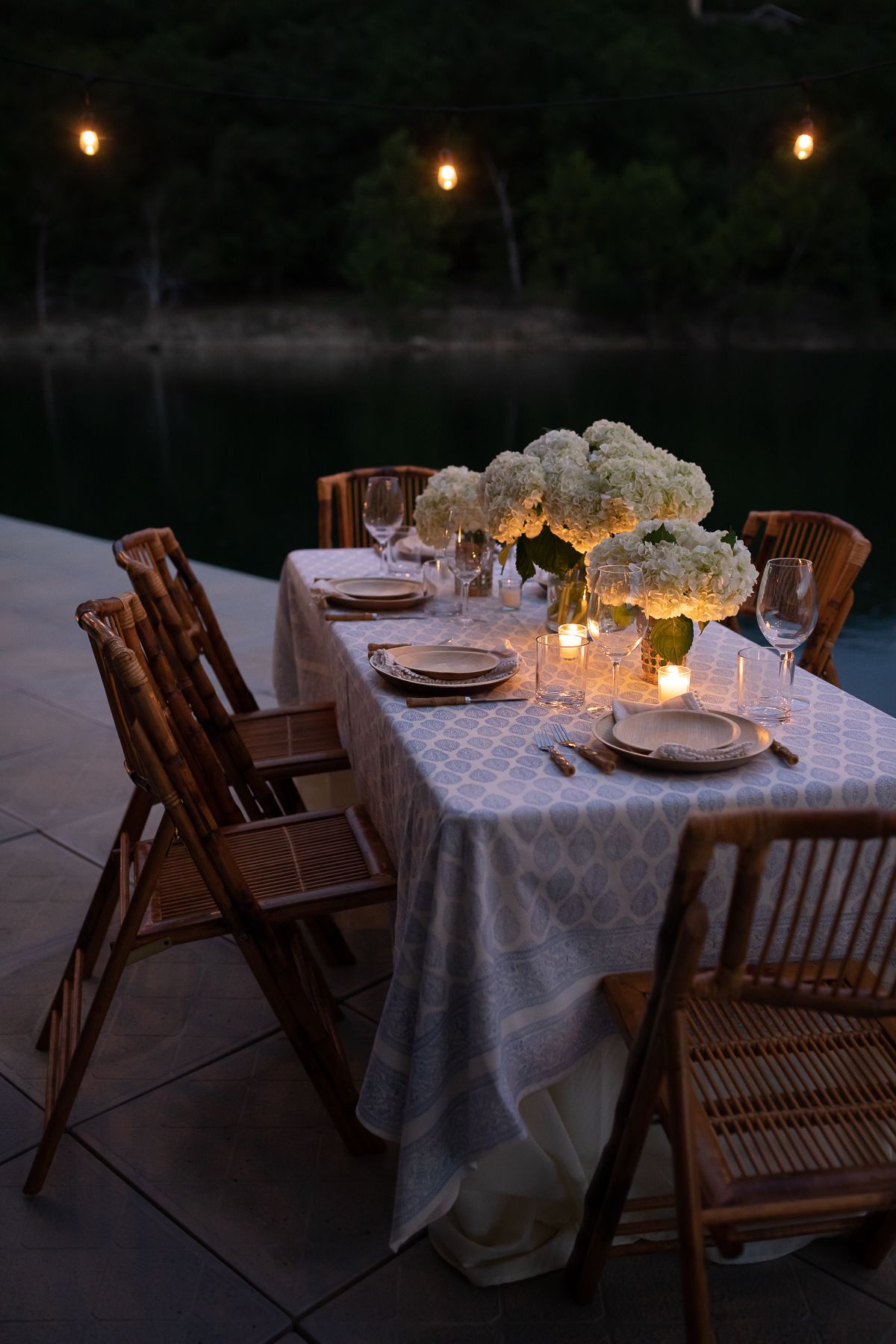 Outdoor String Lights
With so many affordable options, you're sure to find exactly what you're searching for!
There are options for any style or any hanging situation. Invest in LED for a longer term lighting plan, or consider solar powered for areas of your yard without electrical hook ups.
Types of String Lights
There are four main types to know about! There's something for everyone and every space.
LED – These will use less electricity and don't get quite as hot as traditional incandescent bulbs. LED bulbs tend to last much longer (up to 10 years, in fact) and can also be made with shatterproof plastic because they don't get as hot.
Incandescent – Inexpensive, but can become hot with use. They don't last nearly as long as LED and are generally made of glass for that reason.
Solar Powered – These are excellent for an area of your home where you don't have an electrical outlet or don't want to deal with an extension cord. The bulbs are surprisingly bright after the attached solar panel absorbs heat all day. They'll generally run for around 6-8 hours with a full sun charge.
Battery Operated – These string lights require batteries but are another good option when no outlets are available. They are available in both traditional battery packs as well as USB charging style.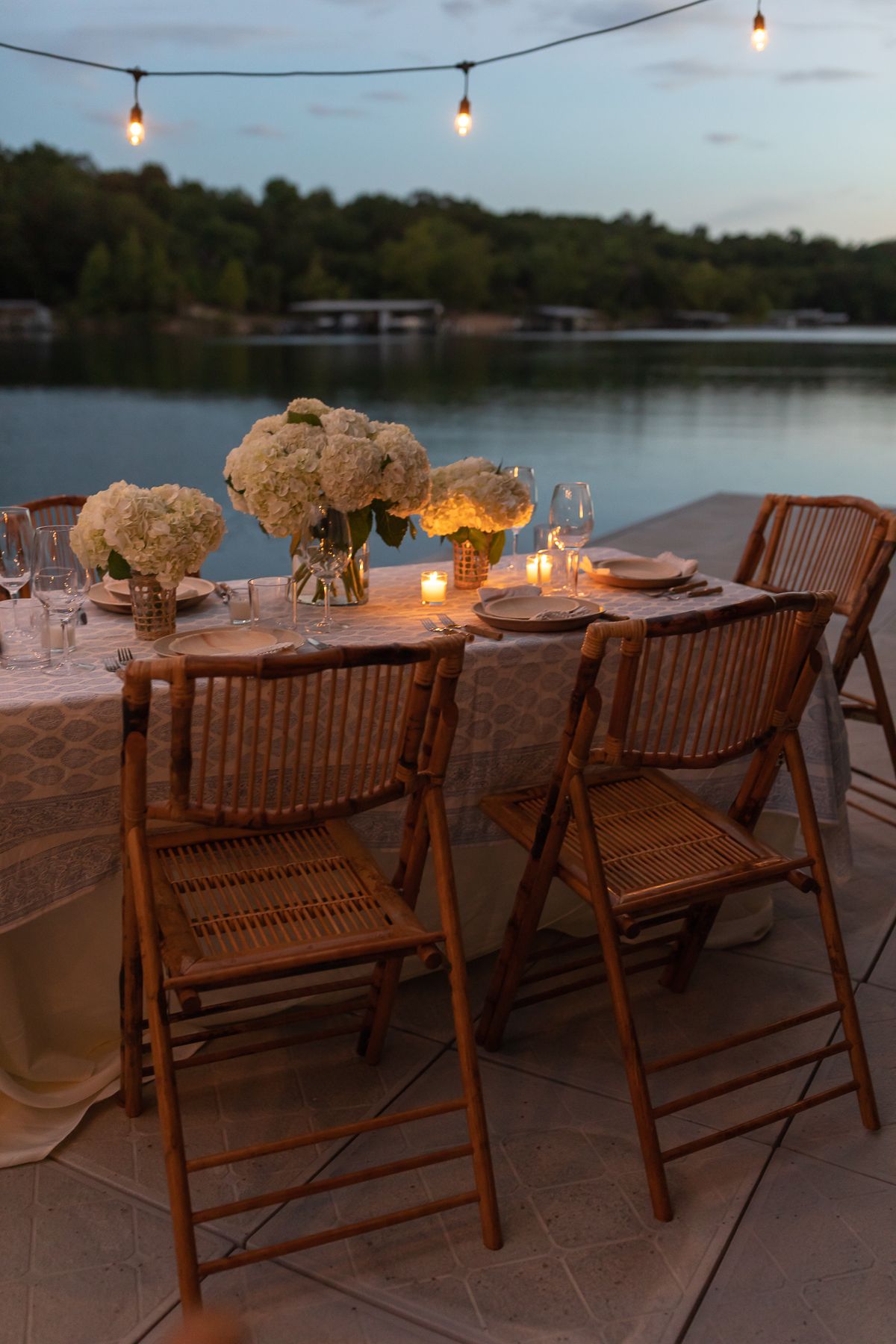 Bulb Styles
Globe – Globe string lights are the most traditional, with a round shape that adds instant cafe style charm to any space.
Edison – Modeled after Thomas Edison's original bulb, these have a vintage appearance with a warm glow. However, the technology is newer now and you can find this vintage style in a more modern LED bulb for the best of both worlds.
Lantern – These are small lanterns that are created over each individual bulb, and can be made of paper or various types of heat and moisture safe plastics. They are created to look like traditional lantern shapes or they can be purchased in a wide variety of festive and themed styles.
Fairy Lights – Tiny bulbs on a traditional wire, these are magical outdoors when draped over trees, on top of bushes, or on fence lines.
Rope – These are tiny bulbs that are encased in a tube like cover. They can work well for fence lines and even umbrellas.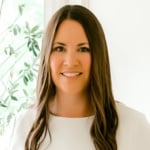 Tips
Weather resistance is very important – double check to ensure that your lights are rated for outdoor use.
If you're investing in LED string lights, choose warm white for a cozy glow. Learn more about our favorite light bulbs here.
Outdoor string lights are generally sold in lengths of approximately 10, 25, 35, 50, and 100 feet.
Some come with built-in dimmers, which can help create a more romantic glow.
Some also come equipped with a remote, which is a super handy way to operate them!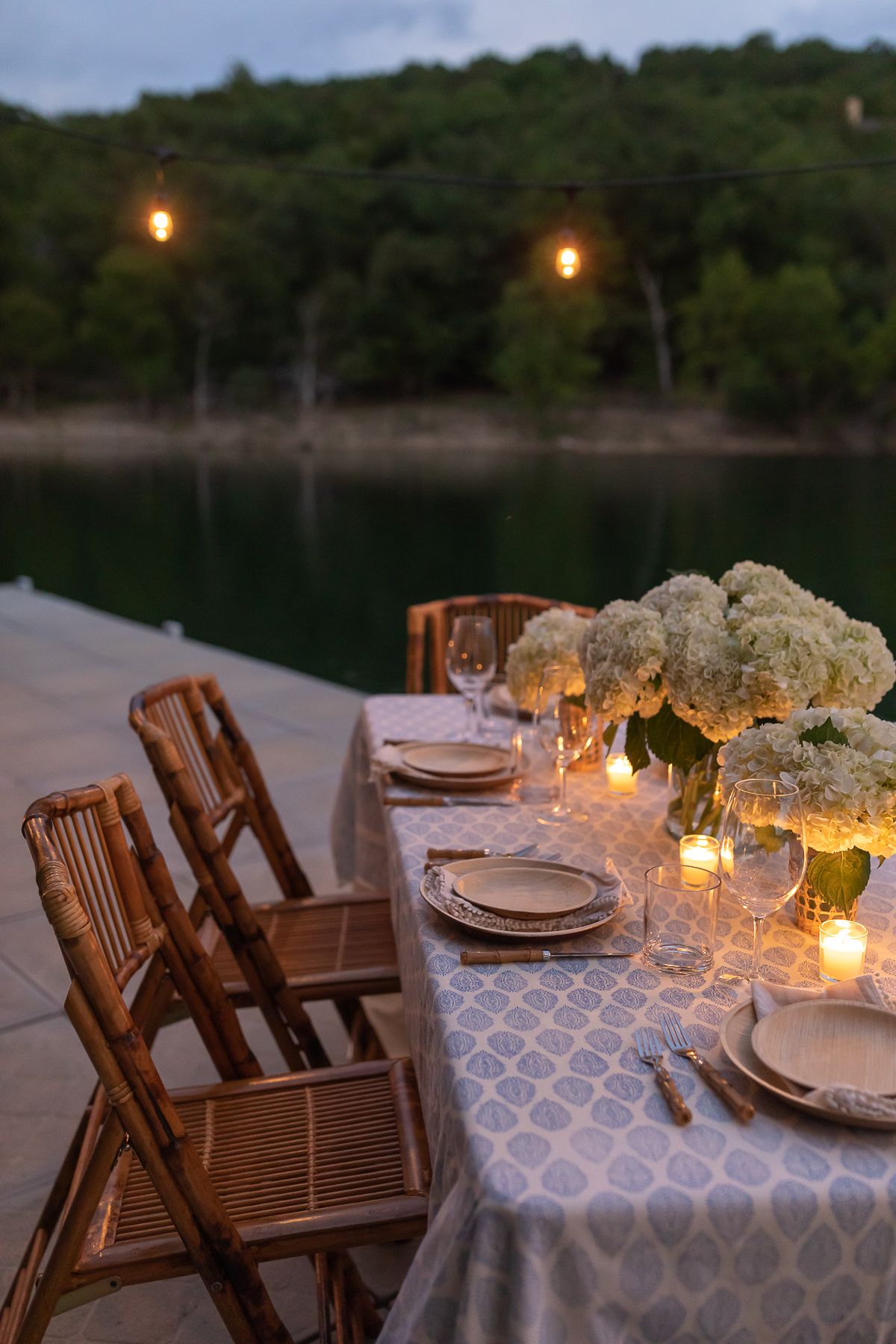 Frequently Asked Questions
How do you hang string lights in a backyard without trees?
Use tall light poles! There are poles now made specifically for this purpose. Stick the base into the dirt and you're good to go. Or, many retailers are making poles that attach to your outdoor dining table to add a little ambiance.
What's the difference between fairy lights and string lights?
Fairy lights are smaller bulbs, so they are much dimmer. They tend to be used more for decoration, and less as a true light source in an outdoor application.
Do string lights use a lot of electricity?
Not much, actually. In fact, it's estimated that a string of 25 C9 bulbs (the chunky traditional outdoor string lights) would cost less than $20 in electricity to use frequently throughout the summer season.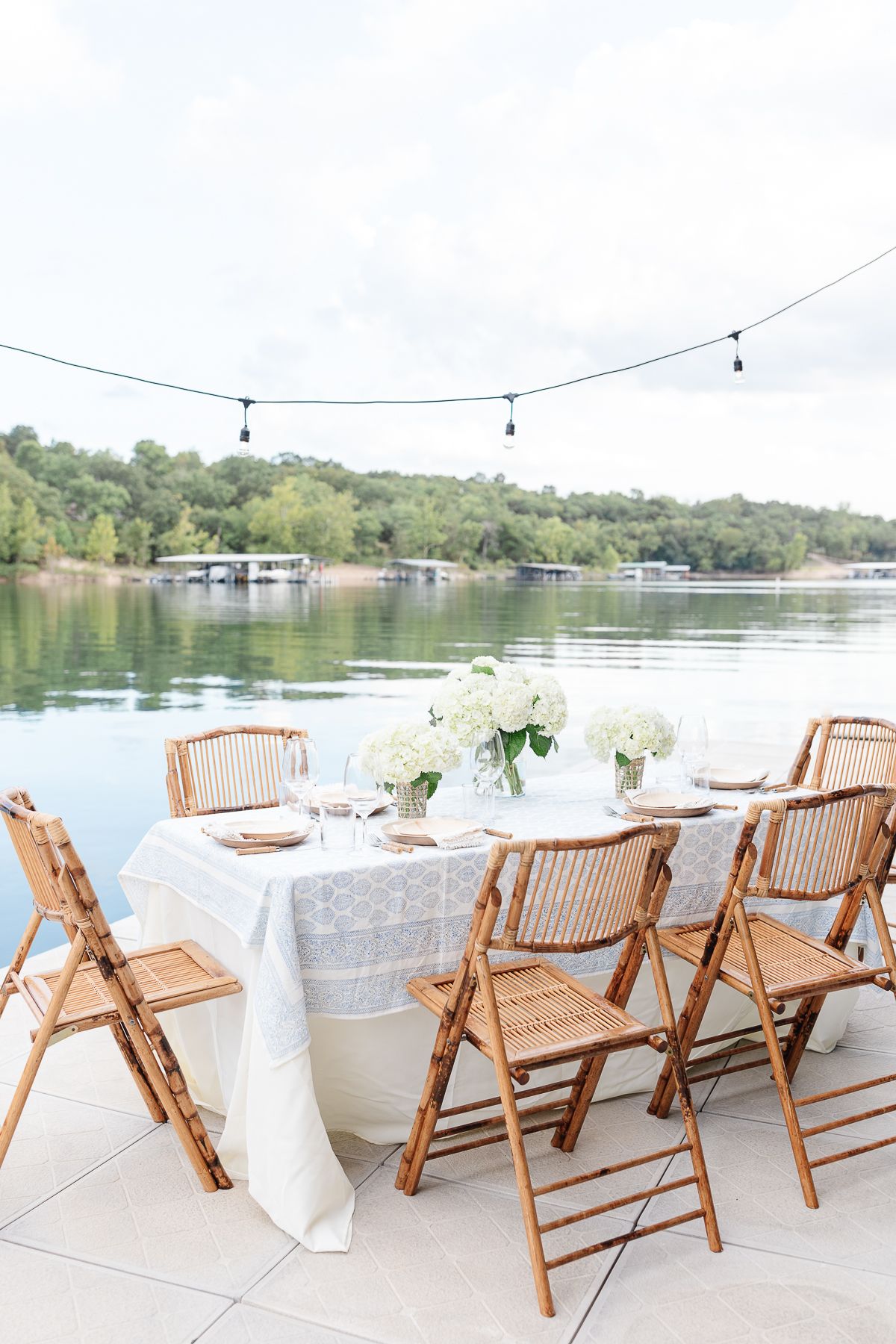 How to Hang String Lights
There are so many incredible DIY approaches to this project. If you're up for it, check out this comprehensive guide to hanging string lights with six different DIY methods: How to Hang Outdoor String Lights Anywhere in a Backyard.
We like to take the easy way out whenever possible, around here! In the source section below, you'll find our favorite outdoor string lights along with the best options for hanging them with zero DIY skills.
These string light poles make it so easy- no drilling, electrical work or ladders required!
Sources for String Lights
Sources for Poles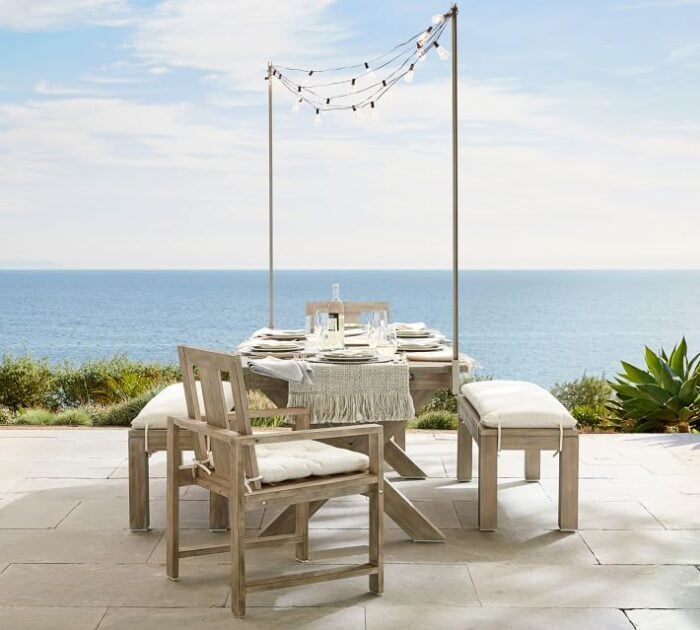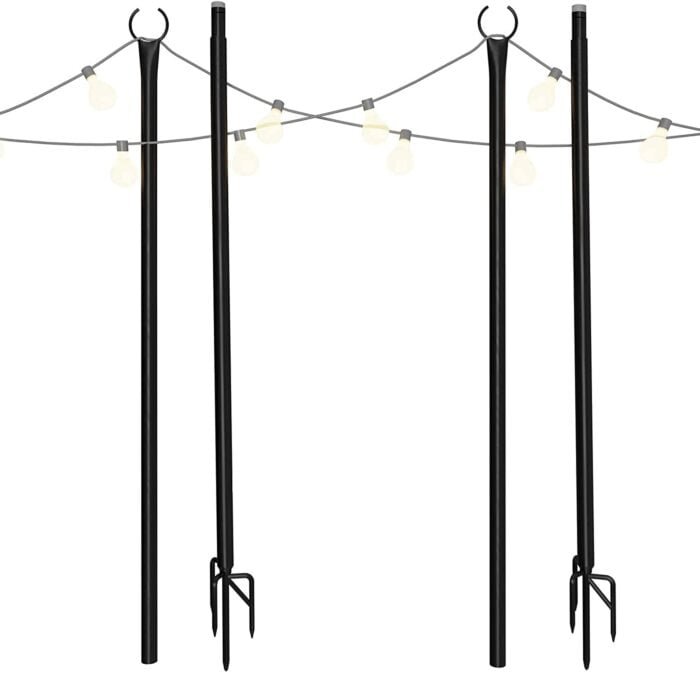 1 for $79.99 or a 2 pack for $119.99
Let's keep in touch! Receive exclusive content, including never-seen-before photos, our favorite home decor DIYs and more!
More Lighting Inspiration
Design Guides, Decor & Tips
Design Guides, Decor & Tips