Decorating with fall branches and fall floral stems will create the natural, relaxed autumn vibes you're craving. It's a beautiful way to infuse seasonal elements into your fall home decor.
Today, we've gathered the prettiest fall branches around, and we're sharing them with you in this easy shopping guide.
Save yourself all the searching, and start here – we've made it so simple to find the prettiest fall branches and stems for your home!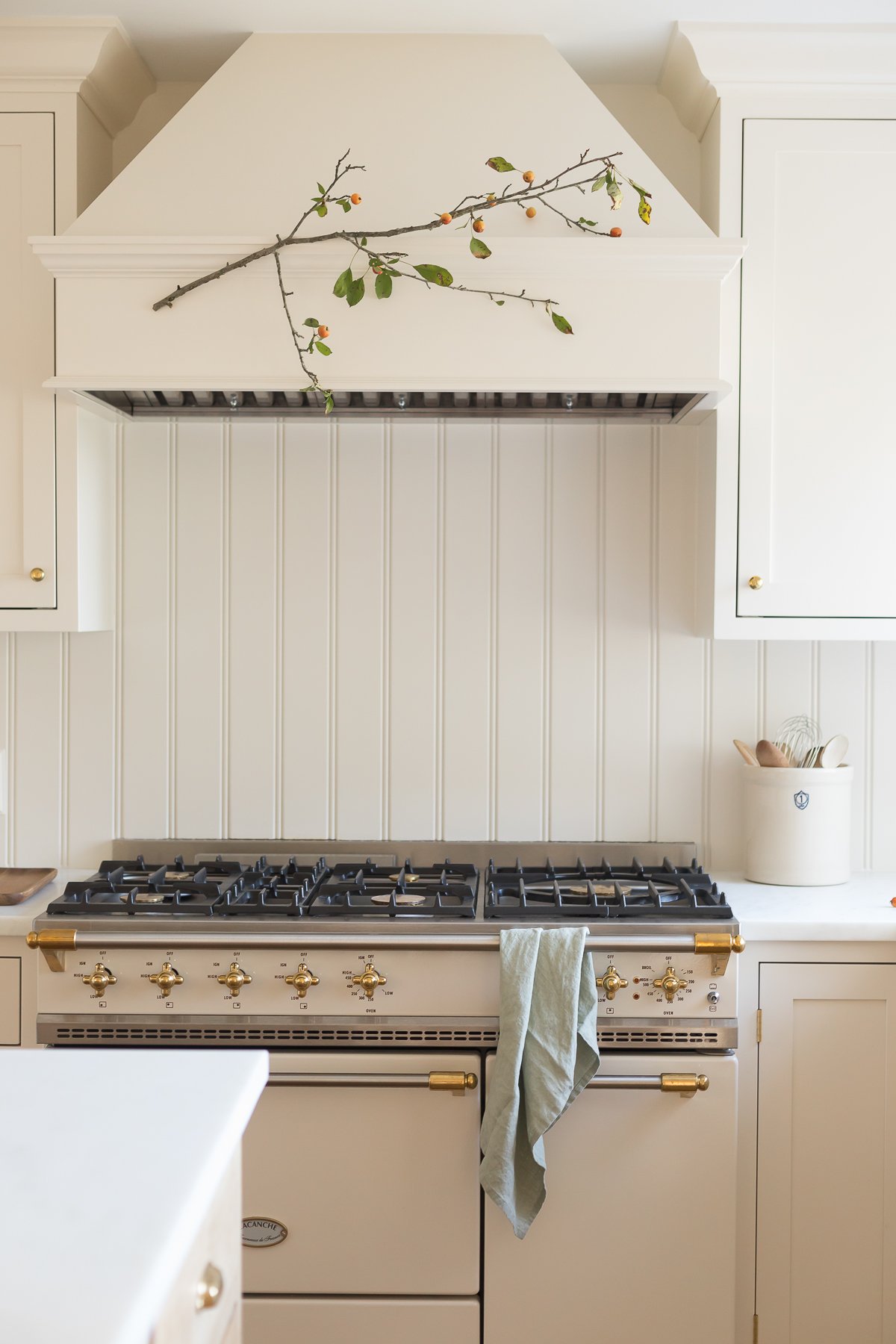 'Tis the season to do a little fall decorating, integrating the colors of fall into our home in an organic, subtle way. I most often do this decorating with branches and twigs!
Fresh branches are an easy (and free!) way to bring an organic, gathered fall feeling to any room in your home.
The sky is the limit when it comes to their colors, too – just look outside your window and notice the variety of colors, from standard brown bark to white birch bark, and of course the myriad colors of foliage and berries as the fall season progresses.
However, fresh isn't always best! We don't always have beautiful and long-lasting stems available to us. So today, we've found the prettiest faux options on the internet!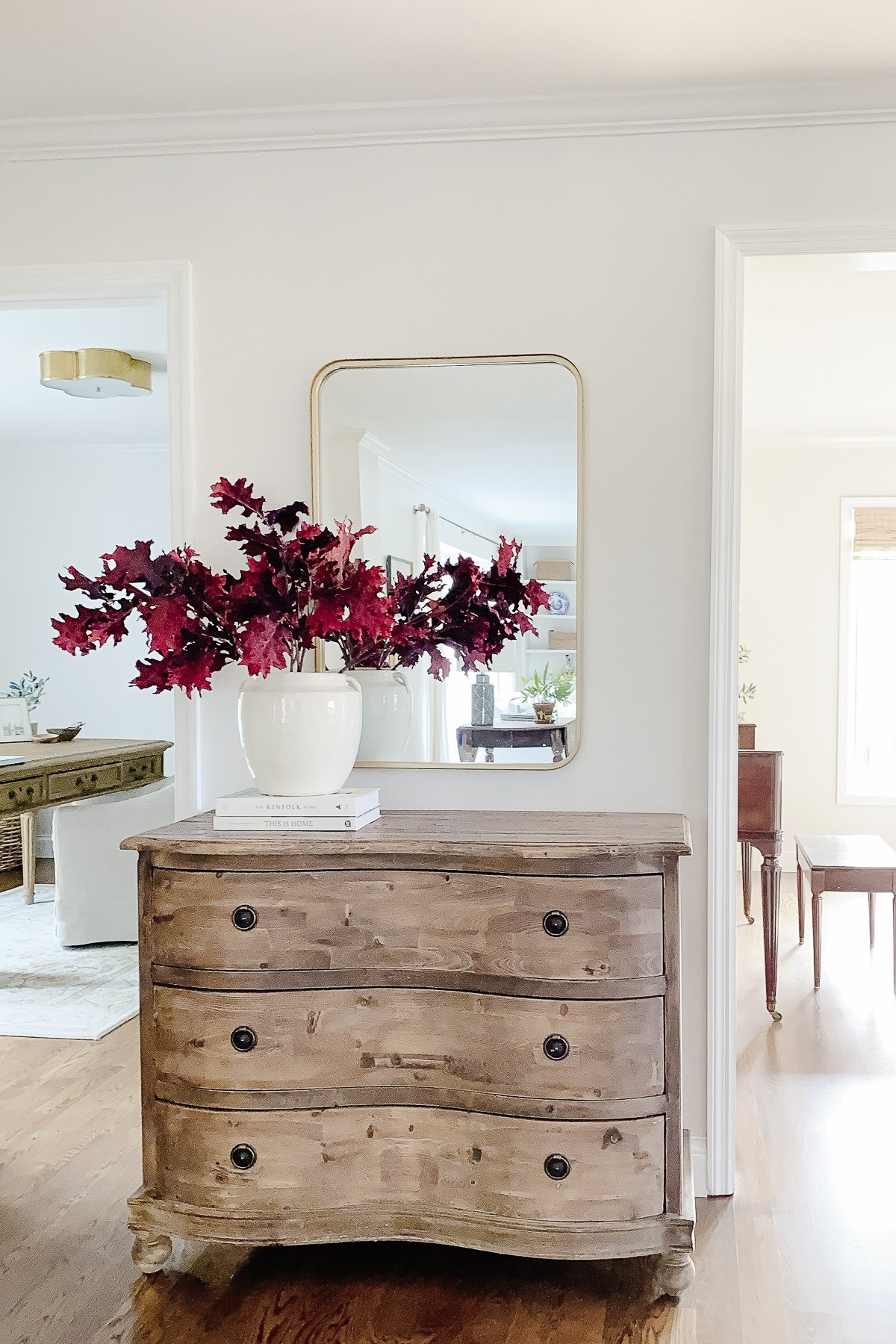 Fall Branches and Fall Floral Stems
The easiest way to decorate for a holiday or season is to bring the outdoors in. It instantly brings a room to life while incorporating the colors of the season, and there's no better for this than the fall.
So if you've ever thought of incorporating branches into your decor, but weren't sure where to start, I'm sharing how I enjoy using them in our home, as well as some sources for you to purchase your own beautiful branches! .
With Labor Day behind us and school in session, I am excited to infuse our home with hints of autumn. I tend to keep our home decor to a minimum, striving instead to blend function and design, but I almost always have fresh flowers or branches because they bring me an abundance of joy.
Looking for the best fall foliage ideas? Check out my incredible roundup of 20 of the BEST Fall Centerpieces.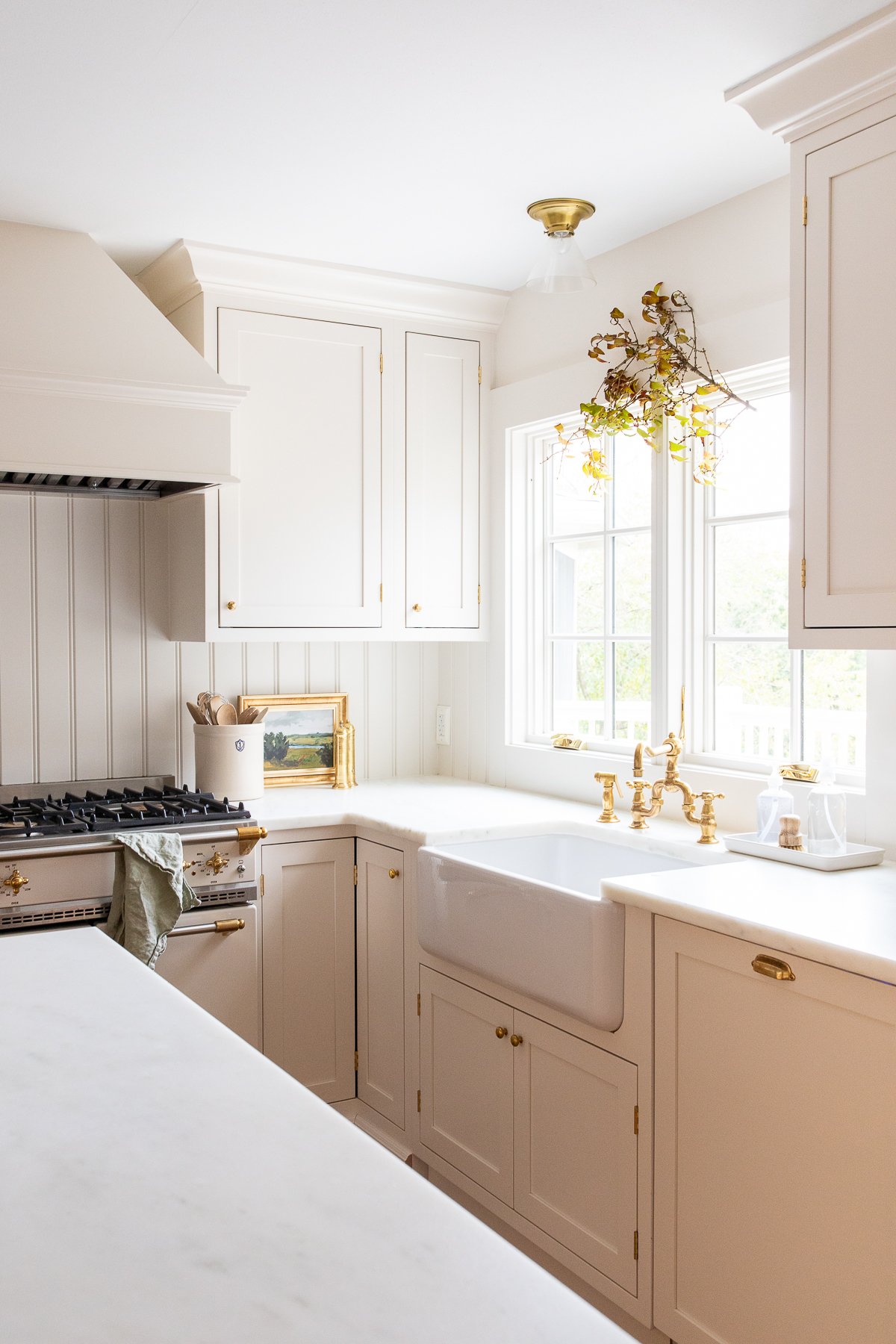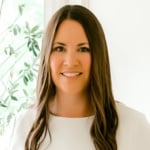 Tips
Compare – Compare the faux stems you're considering to images of a fresh bloom to find the most authentic fall branches.
Use One Type of Stem in a Container – Simplicity gives you more beautiful results!
Hide the Stems – Arrange in pottery (over clear glass vases) to conceal the stems. While the top of fall branches and stems appear quite real, the stems can give them away!
Bend Stems – Bend stems (don't cut them) to achieve the height you want without sacrificing the length for future use.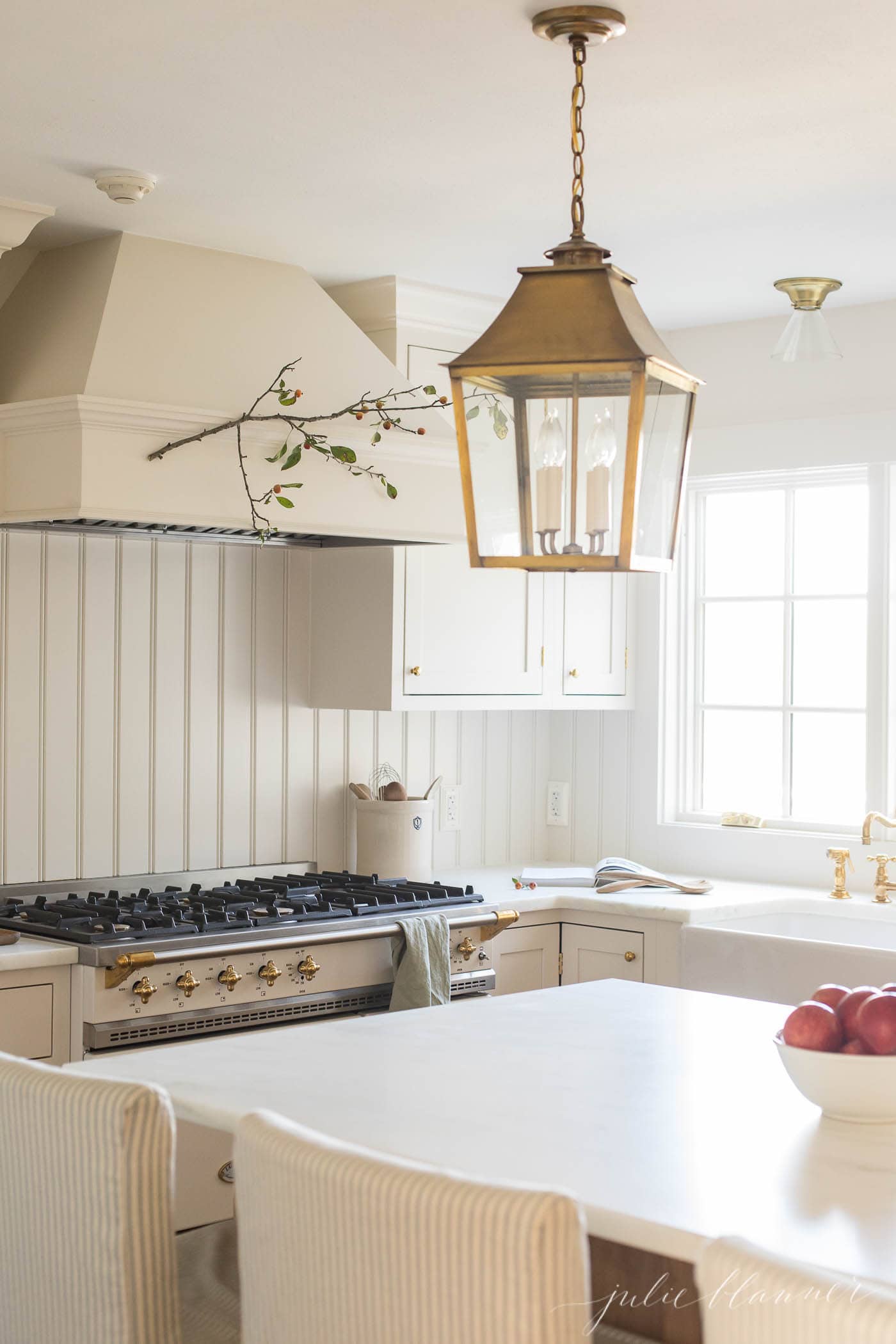 Where to Use Them
Smaller branches or twigs are also the perfect addition to any tray in a tiny bud vase. They add color and texture this bar tray, but would look equally at home on a bedroom nightstand.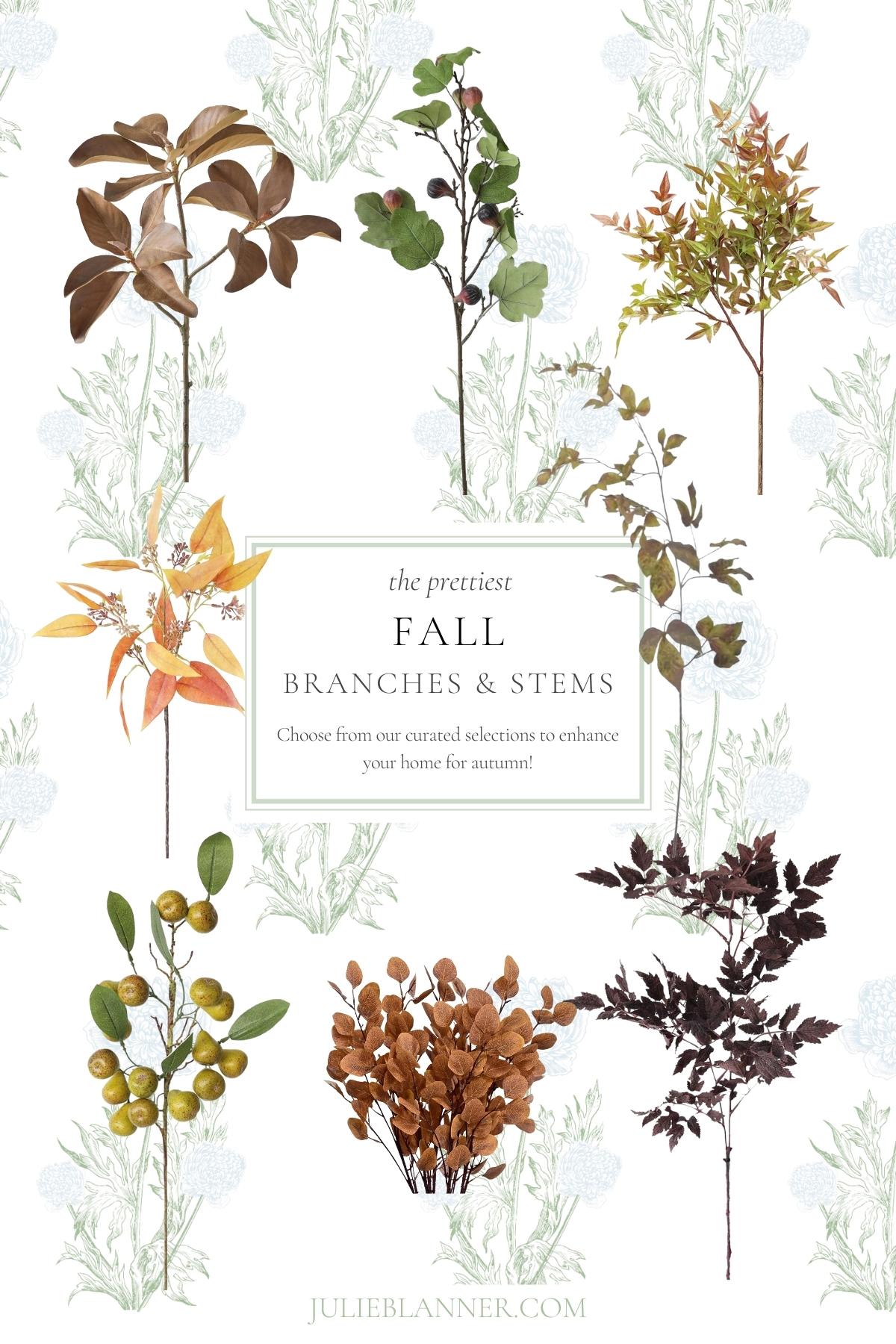 Sources
First, a few Amazon favorites. These are especially great if you want the fast, free shipping for an effortless dose of fall color! Each of the images below is clickable for ease.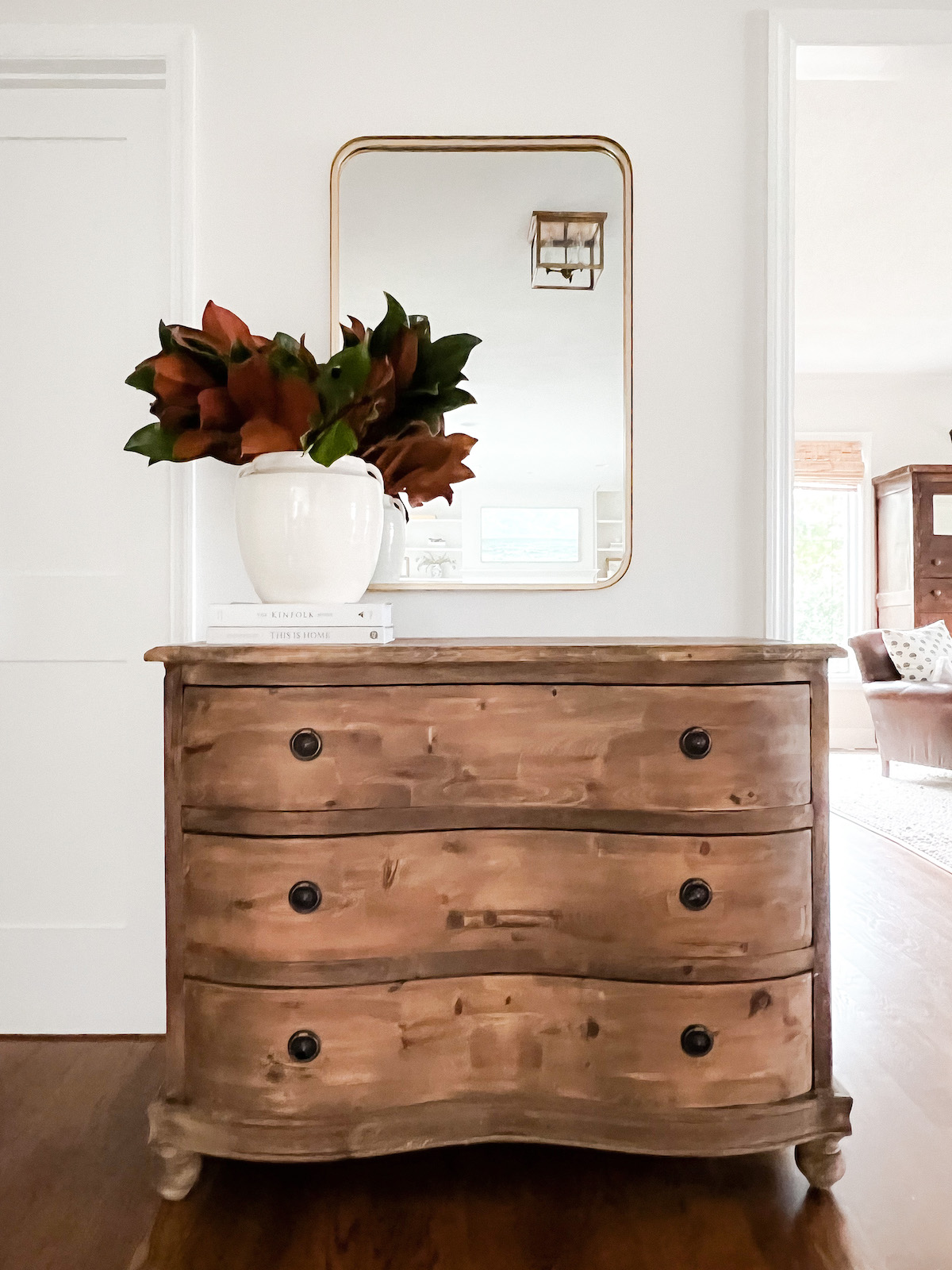 This next section is from Afloral, my very favorite online resource for the prettiest faux stems all year long! Click through each image for a direct link!