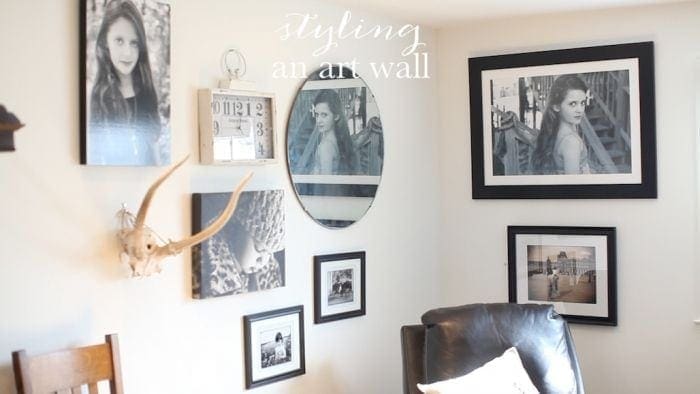 One of the greatest things about my business is the people I meet and that everyday is a new adventure. Recently, photographer Jenny Wheat of Wheat Studio asked me to create a few unique gallery walls. We discussed her vision and dreams. She lives in a suburb of Kansas City, but has always dreamed of owning a downtown loft. They created this little video to show you how I style an art wall.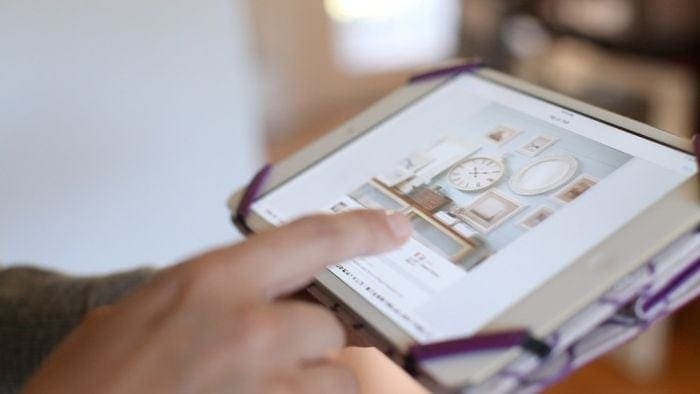 To achieve this look, I had her pull a few of her favorite things. Okay, a lot of her favorite things. You can never have too many items to choose from when styling walls. Jenny recently painted her home white, creating a beautiful neutral palette to work from. As I started sorting through her pieces, something was missing. Then, she mentioned an old mirror she had that was her great grandmother's. I knew immediately that the two living room walls would be designed around that piece! An item of significance will always warm a room and add charm. A mirror adds light and the illusion of space, offering that lofty aesthetic. We cleared a place in the floor and I began playing with pieces, starting with the mirror.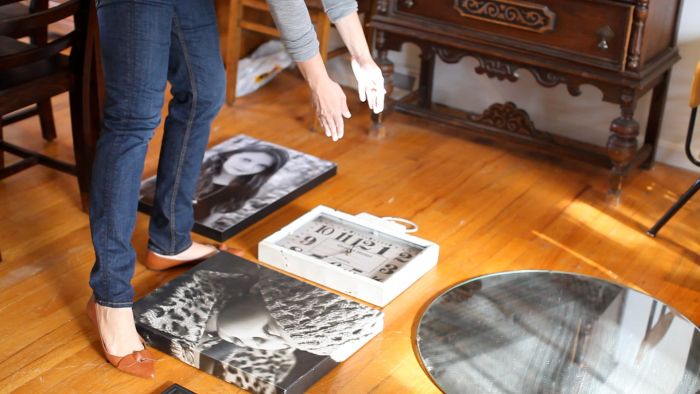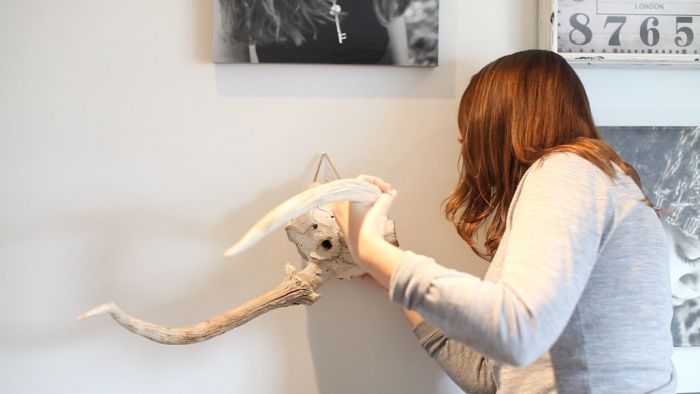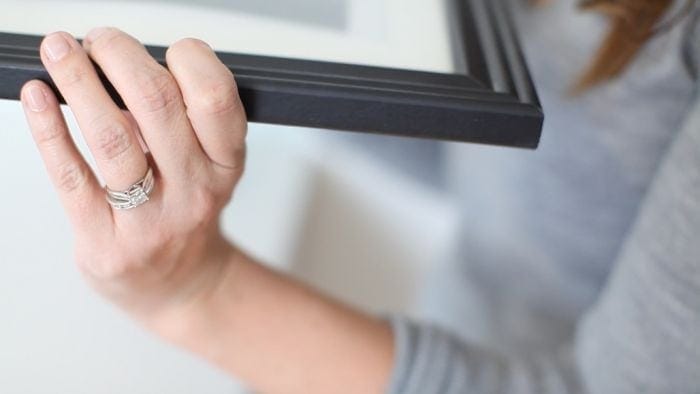 Jenny had a photograph of her daughter, that she mentioned was a favorite of hers. I placed that on the opposite wall so that it would reflect in the mirror. All of the other photographs "fell" around it. No measuring, no perfection. To complete the look, I set an old wooden chair just underneath.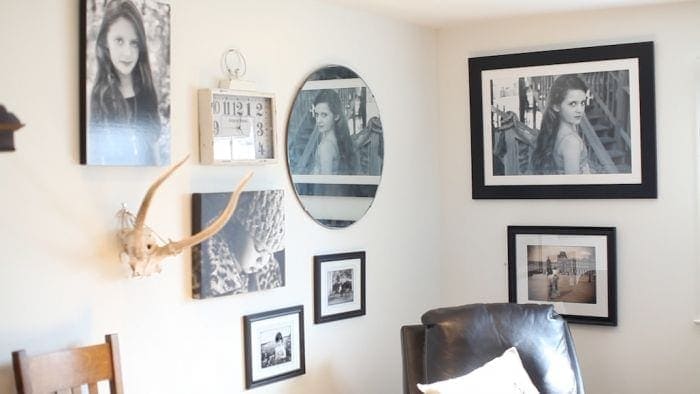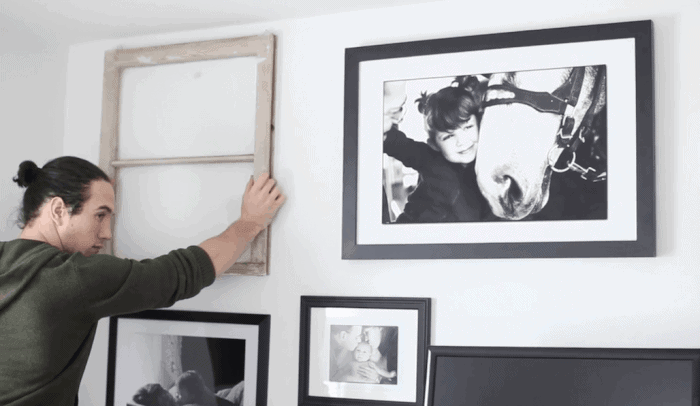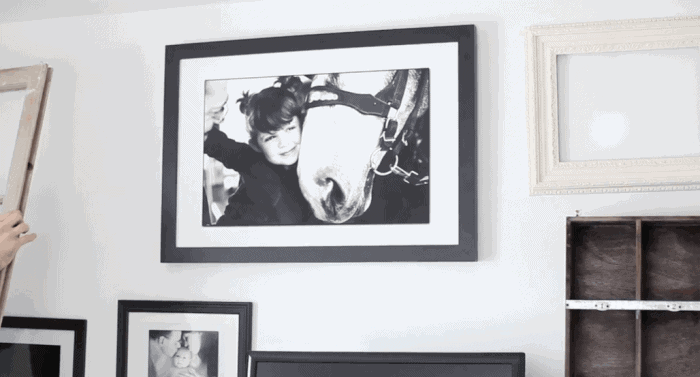 For the office, I worked around her monitor to fill the wall with photographs, an old window and a whitewashed wood shelf that has little cubbies that are pretty and practical. Doesn't everyone have a hot handyman? No? You should. Christian works with Jenny at Manifest Talent, but happens to be extremely handy!
Hanging an Art Grouping with Julie Blanner from Jenny Wheat on Vimeo.
I think we achieved a downtown loft feel, with all of the conveniences of suburbia! Isn't it amazing what rearranging things you already have can do?
Credits: Styling & Design: Julie Blanner | Producer: Jenny Wheat | Video & Editing: Rose Doung | Assistant: Christian Moffitt