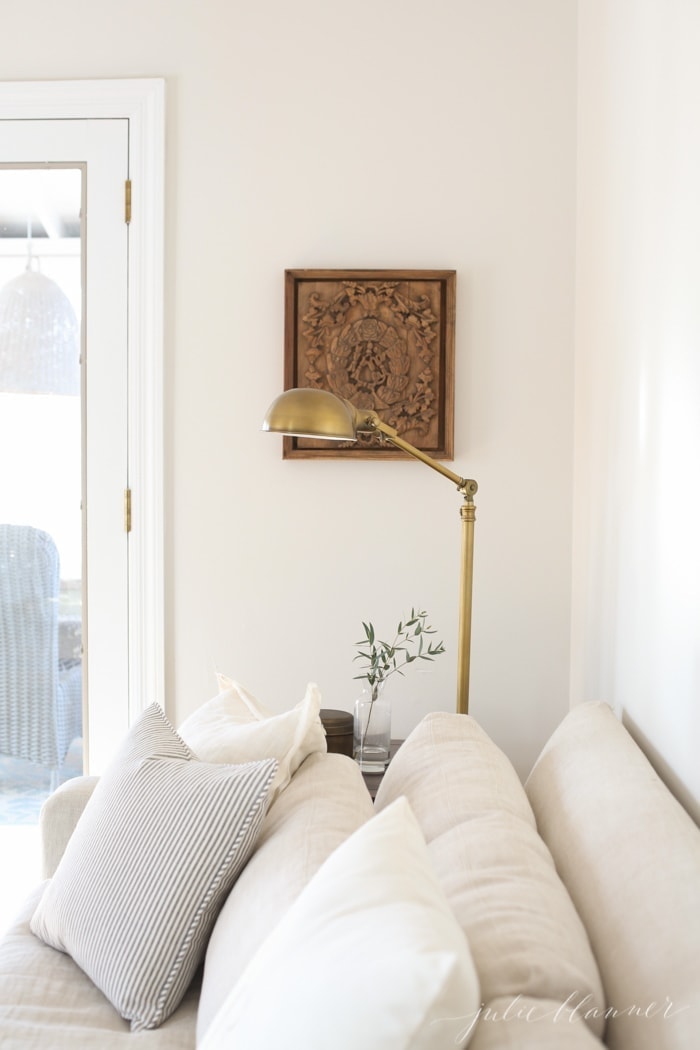 Happy Wednesday, friends! This has been an odd week to say the least. I feel like it's my Monday. Isla and Ani were off school all last week due to the holiday and a snow day and this week I spent their time at school at Adalyn's school for her 100th Day of School celebration. While I didn't get any work accomplished, I had a great time. I always enjoy the opportunity to be in her classroom, amongst her friends. Now I'm trying to catch my breath with an overflowing inbox, passion to create and need to complete a few projects. One of my many projects is our family room. I have somewhat of a vision for the space, but since the room is used infrequently, I haven't really focused on it. Still, I thought I'd share how the family room has evolved to date with some photos I snapped over the weekend.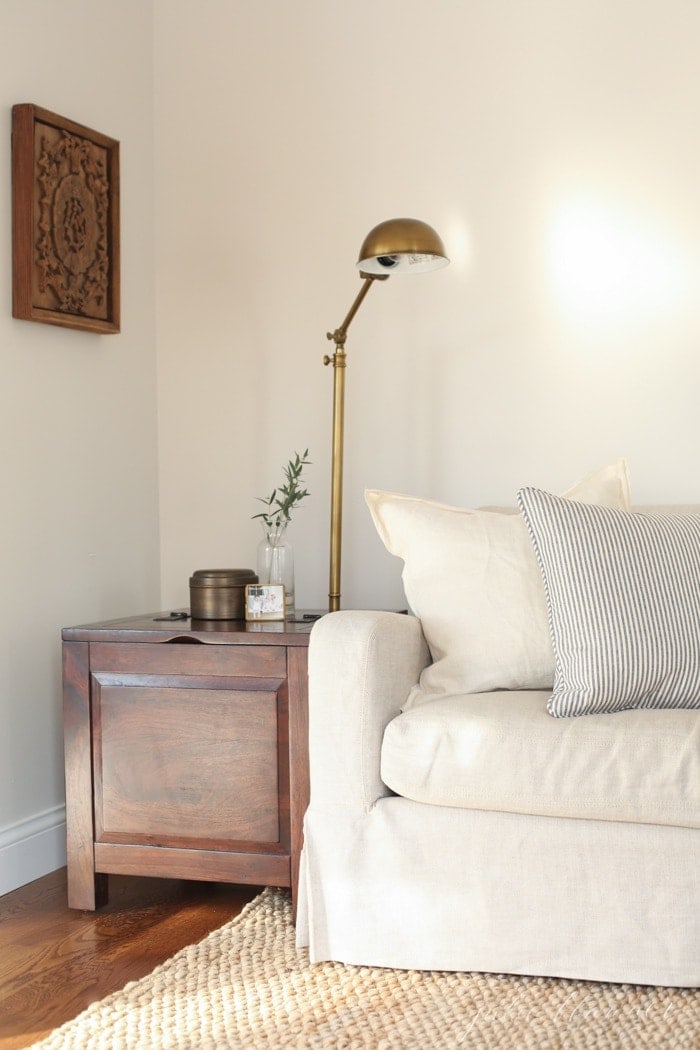 There's still a lot to do in our family room, but let's talk about what we have so far. We purchased the end table/trunk over 8 years ago. I'm not in love with it, but it does provide functional storage while the girls are little. The table is filled with dolls and their accessories. Though the piece doesn't fit my taste, blending it with a natural rug softens it a little and makes it feel up-to-date.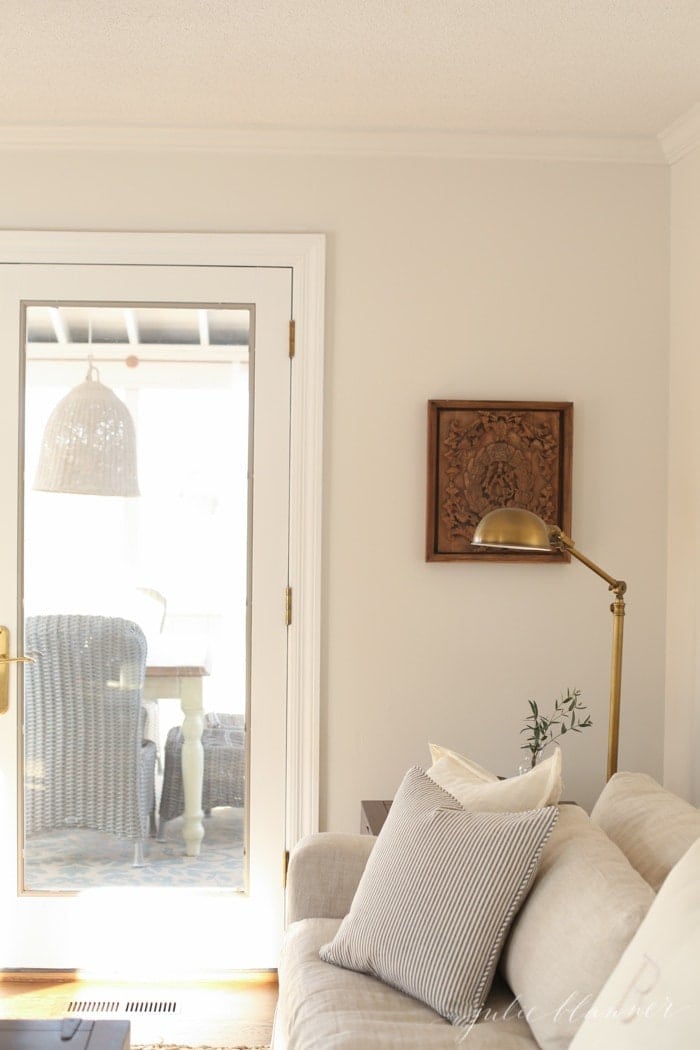 The family room opens up the the screened in porch – I can't wait to open the french doors again!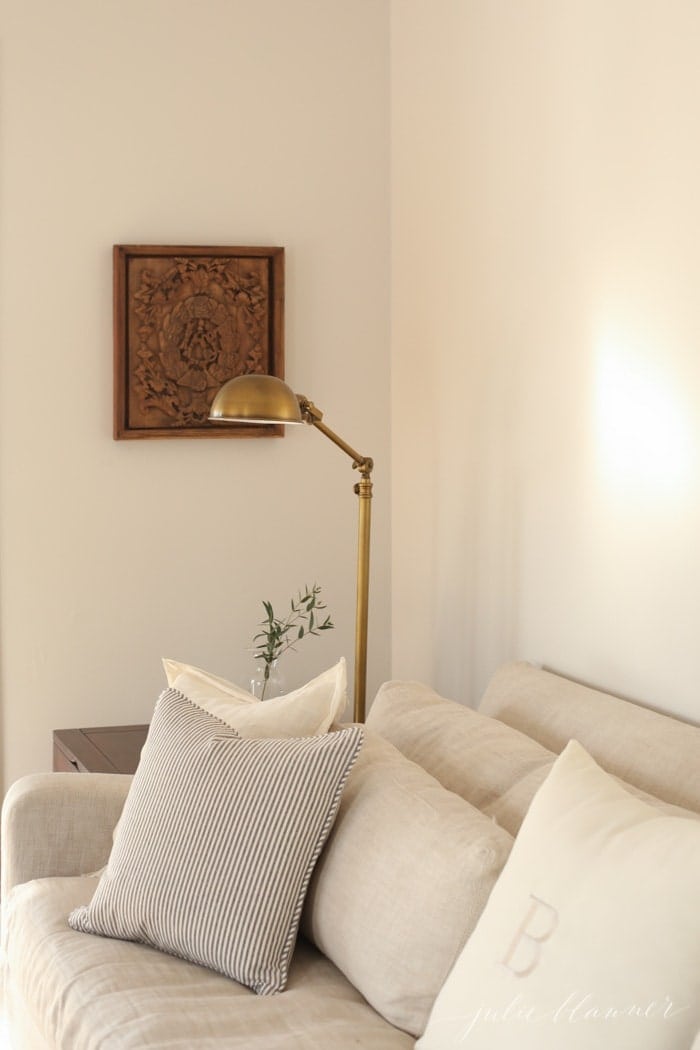 On the other side of the sofa I've stacked a couple of baskets for an informal end table that stores seasonal children's books.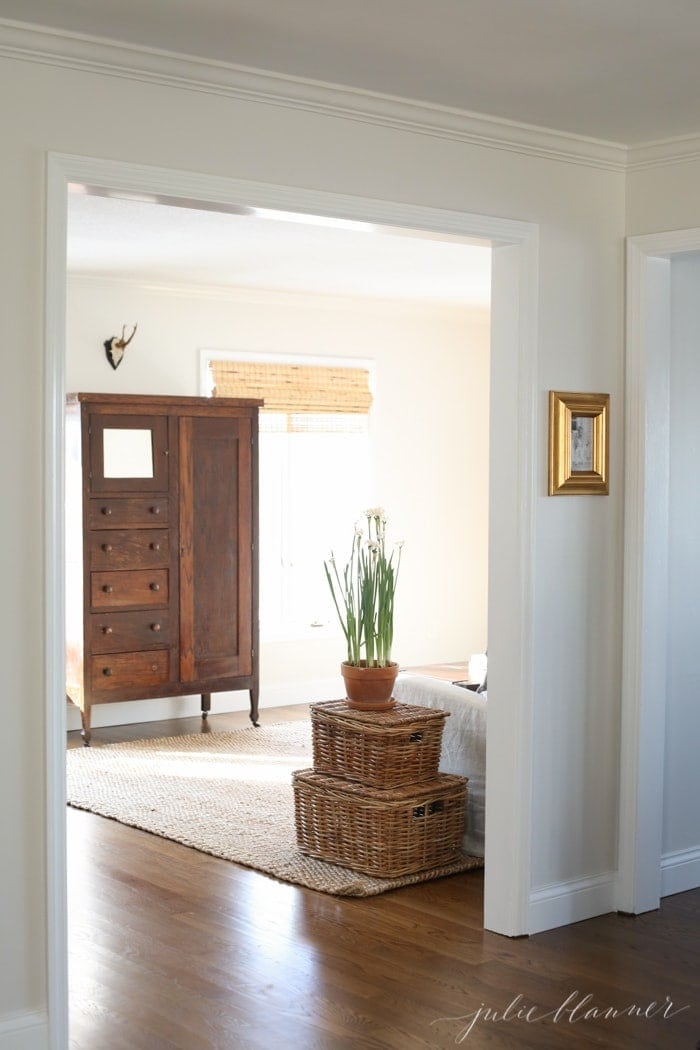 I use the antique wardrobe to store throws, pillows, candles and games when not in use. The windows are accented with bamboo blinds, but I hope to add drapes in the future as well.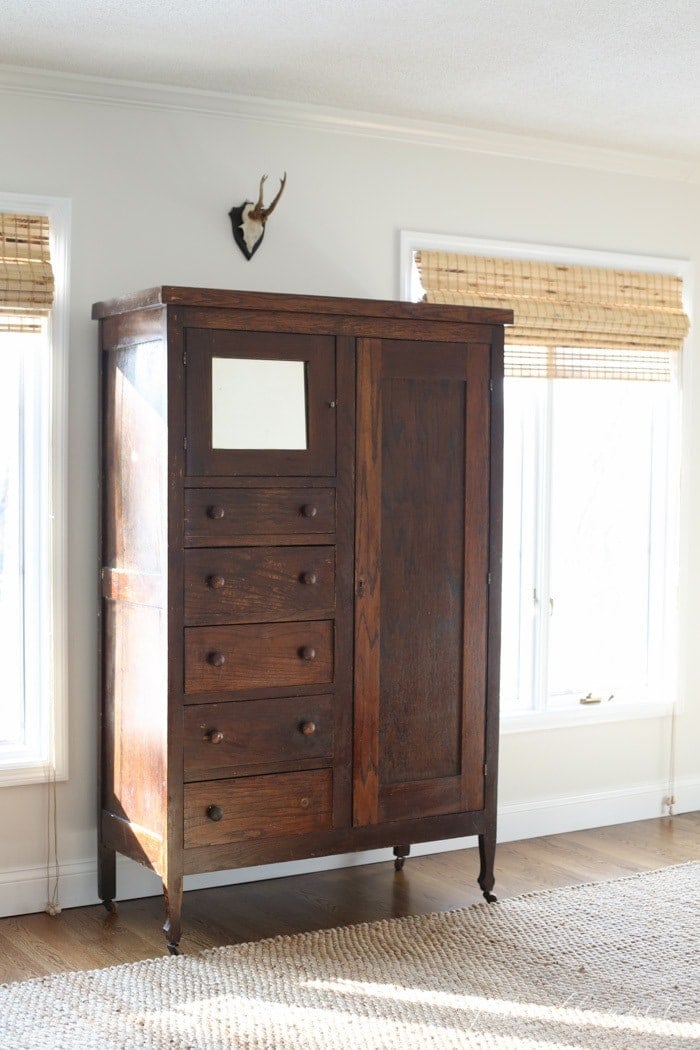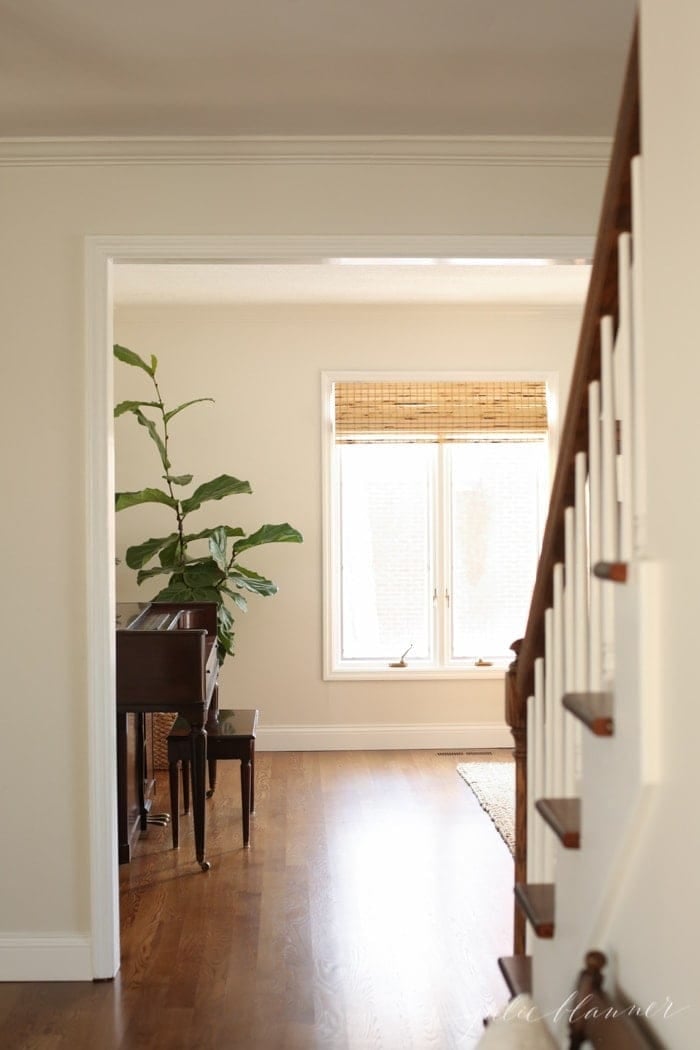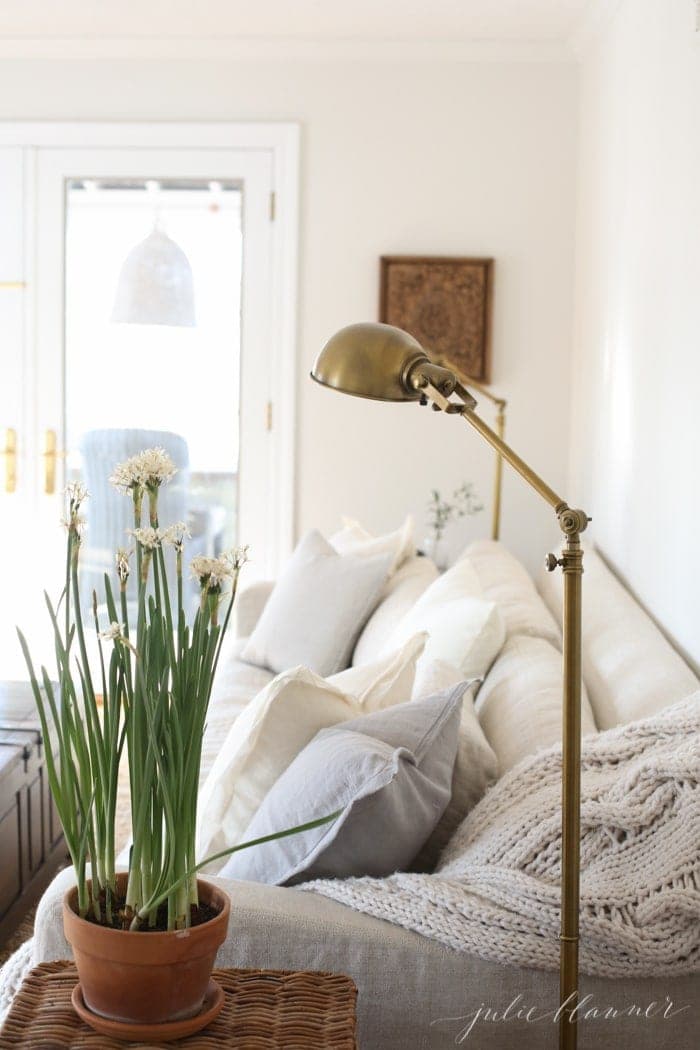 The sofa and brass lamps were staples in the living room of our previous home, it's that wall in between that I'm unsure of. I've contemplated everything from a large picture to an old vine. I just can't seem to commit, so I'm going to wait.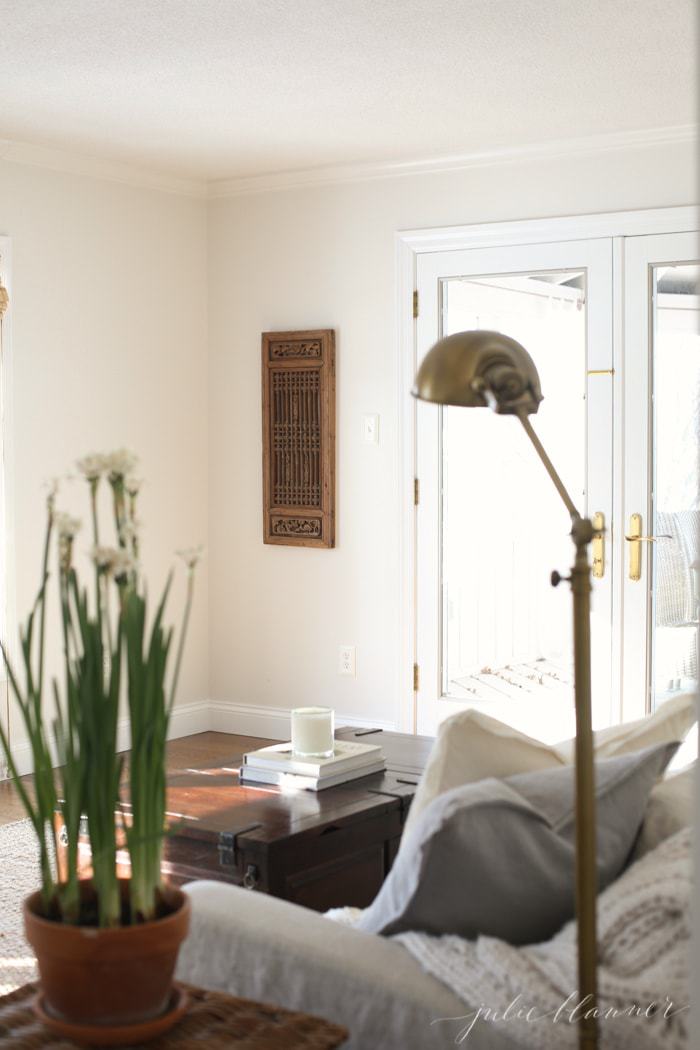 I hung an antique wood panel I found in an antique store for a unique piece of art. I love the way that adds warmth to a room.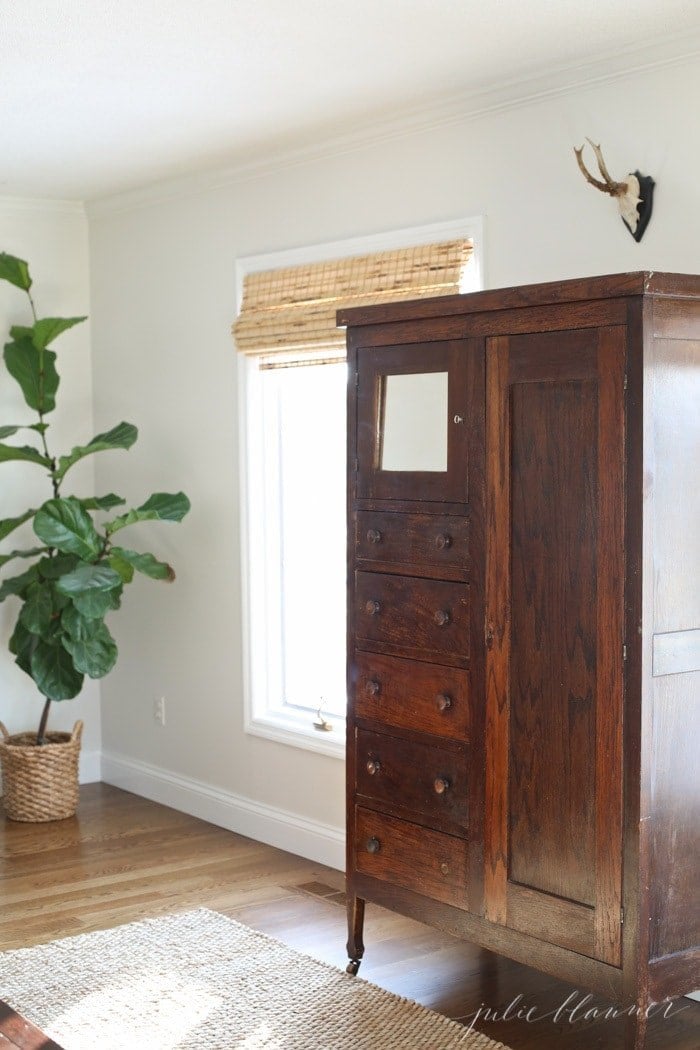 Don't judge, but we still have our Christmas wreath out. I think I'm going to do a series of photos on the piano – in my free time.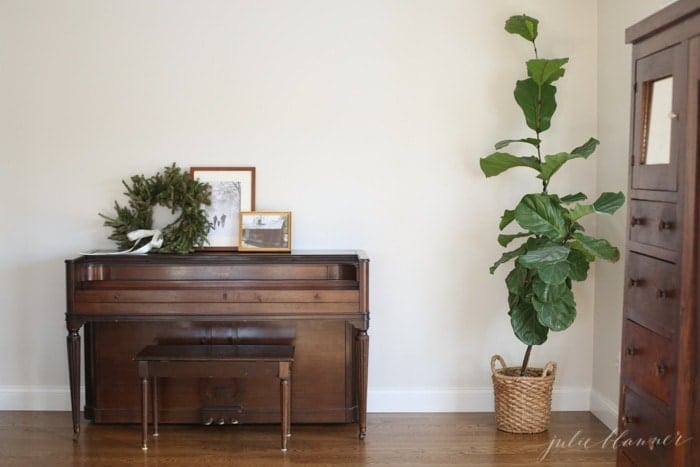 This is a photo I took when when we first looked at the house…
The family room receives a beautiful golden glow in the afternoon. I look forward to making it a room we use!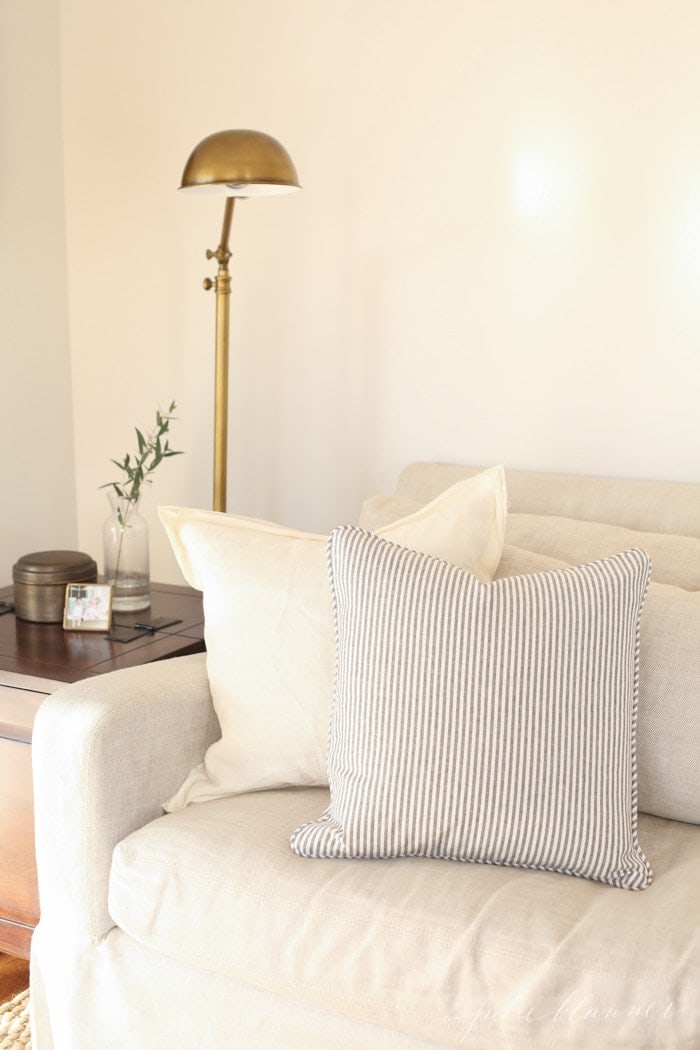 I hope you're having a beautiful week!
LET'S CONNECT!
instagram | newsletter | facebook | pinterest