In our ongoing efforts to bring you the prettiest home decor inspiration, today we are focusing on framed intaglios. Not sure what intaglios are? No worries, we're sharing all the details, and sources too!
This beautiful, traditional look is perfect for a wide variety of home styles. They are so elegant, textural and classic when framed.
And while they look very high end, they're available in a wide variety of price points, too! We're sourcing the prettiest intaglios on the market and curating them for you.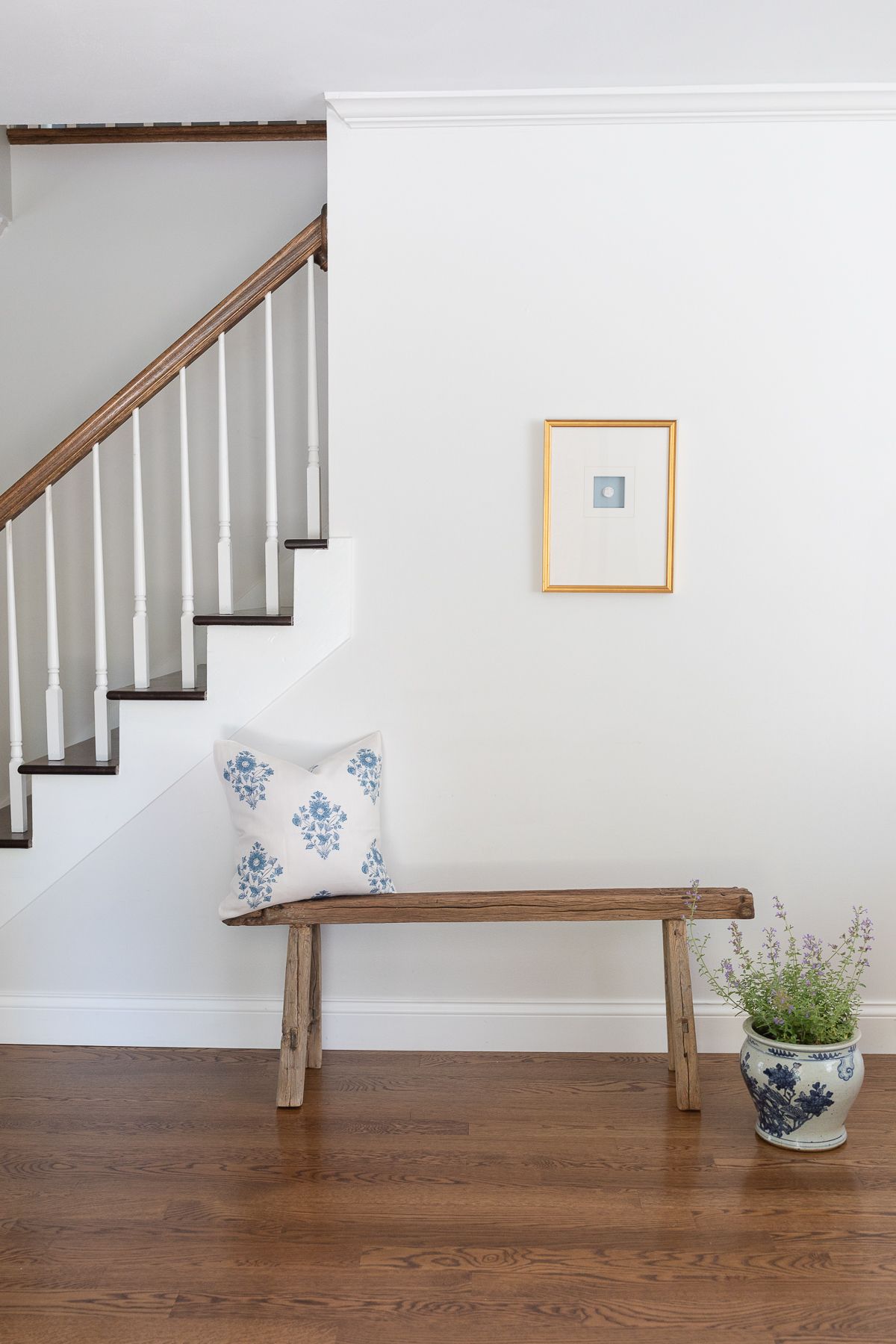 I'm not an interior designer, (I'm just someone who loves creating a cozy home). However, I do love to watch trends emerge, and learn from the style of my favorite interior designers.
That's why I added one of these charming intaglios to our foyer. I love the quiet, classical moment it provides – it's special without feeling busy, and blends seamlessly into our decor.
I've noticed that many of my favorite designers love these pretty pieces, so I thought it would be fun to show you how to get this look in your own home! Of course, there are high end options, but we're going to show you intaglios at a variety of price points.
Believed to represent a connection between sculpture and painting, they are both historically significant and yet modern, all at once.
Interior designers love intaglios for wall art, because they feel so special and intricate, yet quiet. They can be framed and grouped together, creating a gallery of these textural, classic works of art, integrating beautifully into your home design.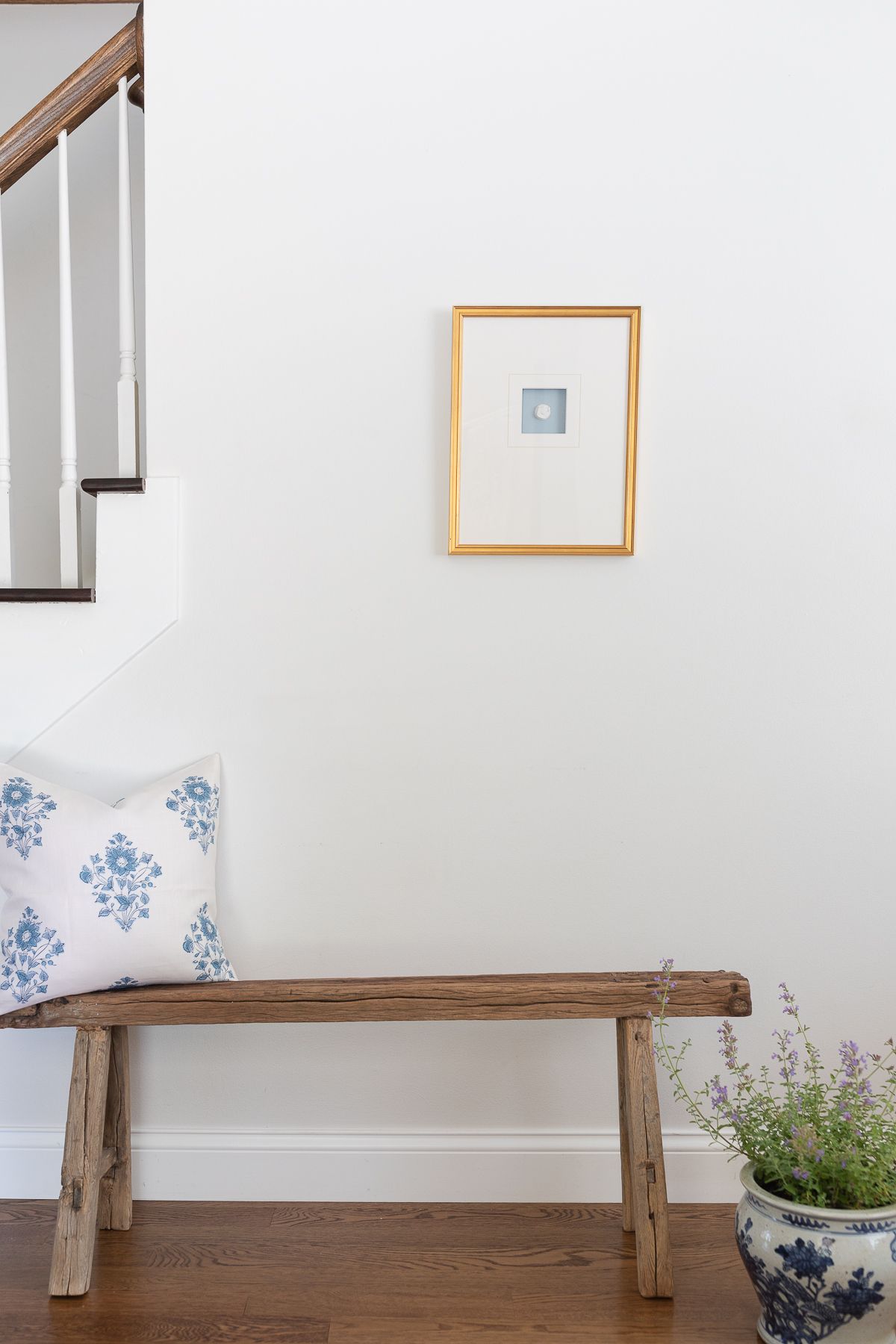 What are Intaglios?
First, let's learn a little about these Italian beauties.
Intaglio, translated in Italian, is a word that means engrave. The "g" is silent in Italian, and the term sounds like in-TALL-yo or in-tal-yo.
Intaglios are engraved works with the design sunk into the surface – making it the opposite of a traditional cameo (where the design is in relief). For our purposes throughout this guide, intaglios are objects with shapes or figures shaped into a depression below the surface.
The most common version of this style of artistic impression would be the wax seals of historical documents, with the impression lowered into the wax.
Centuries ago, intaglios were first used by prominent people in the Roman Empire. They commissioned intaglios that were carved from precious stones, and then used for seals – making them impossible to replicate, authenticating their correspondence.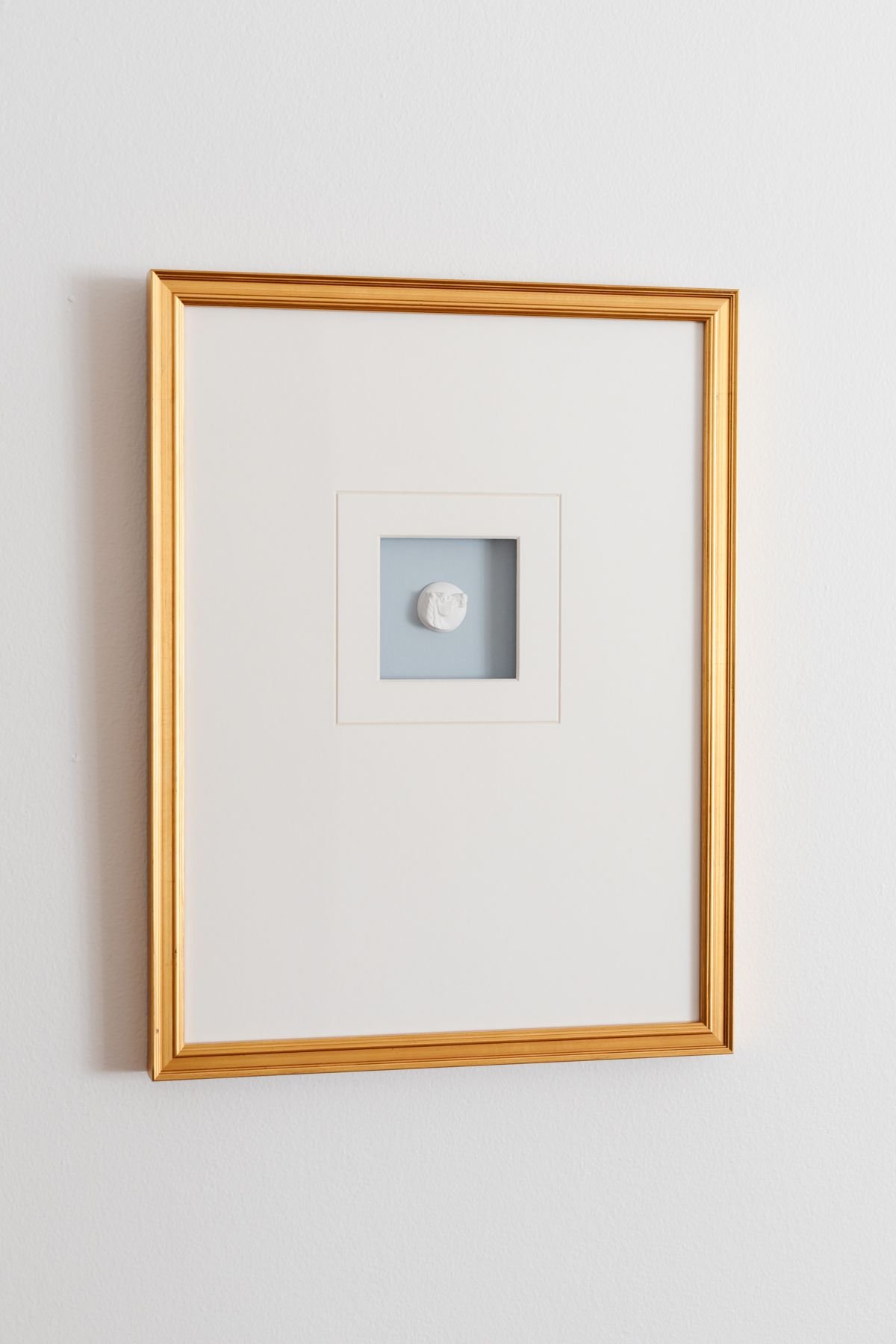 Today, we have turned them into a work of art in and of itself. Reminiscent of ancient wax seals, they are often formed of engraved stone or plaster.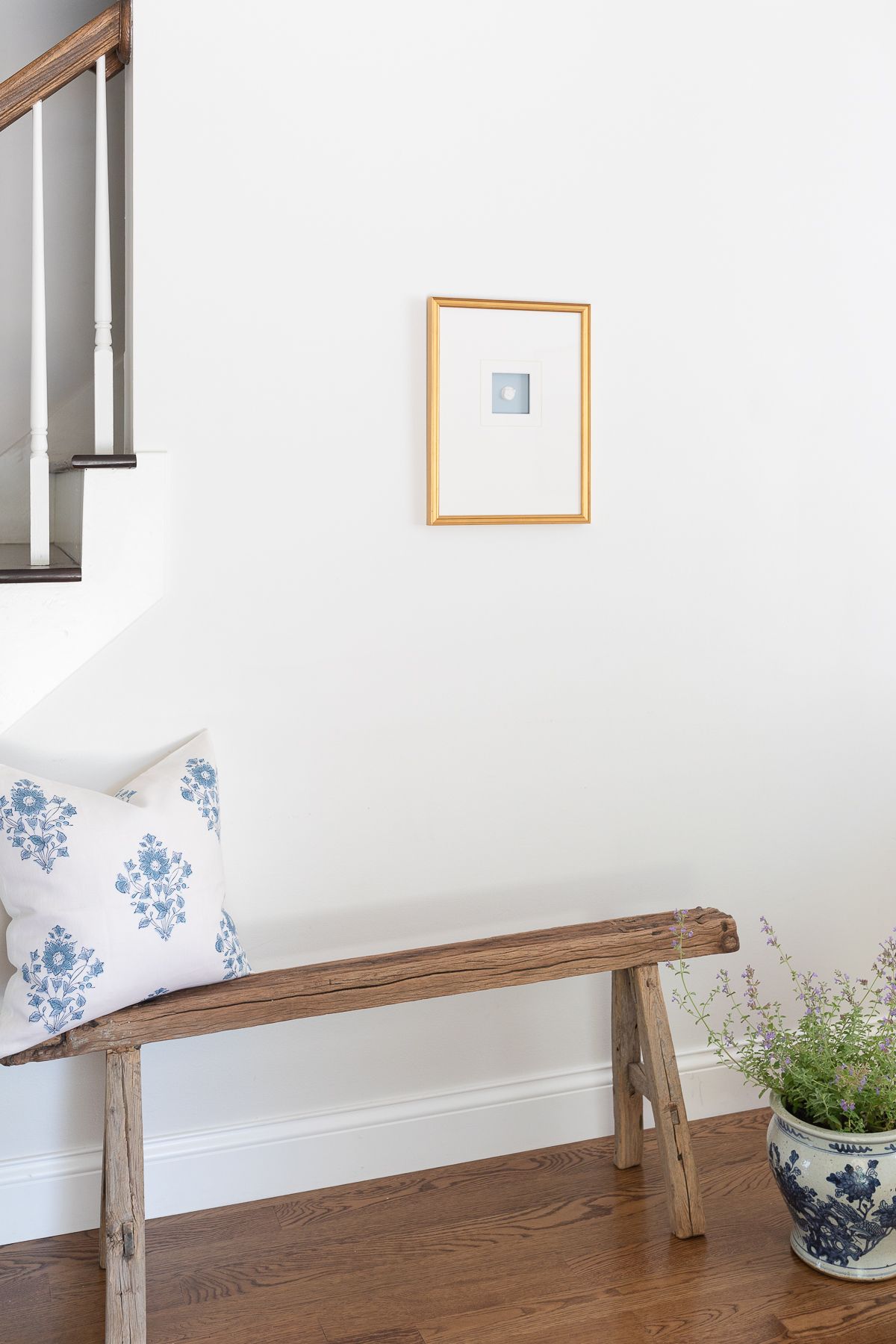 Tips
While you can buy framed pieces from several high end retailers, they can be a significant investment.
However, much like my guide to the best Free Art Sources, intaglios can be purchased and framed for much less!
To accomplish this look for less, simply purchase plaster intaglios from a maker (sources below). You'll attach, mat and frame them to hang on the wall.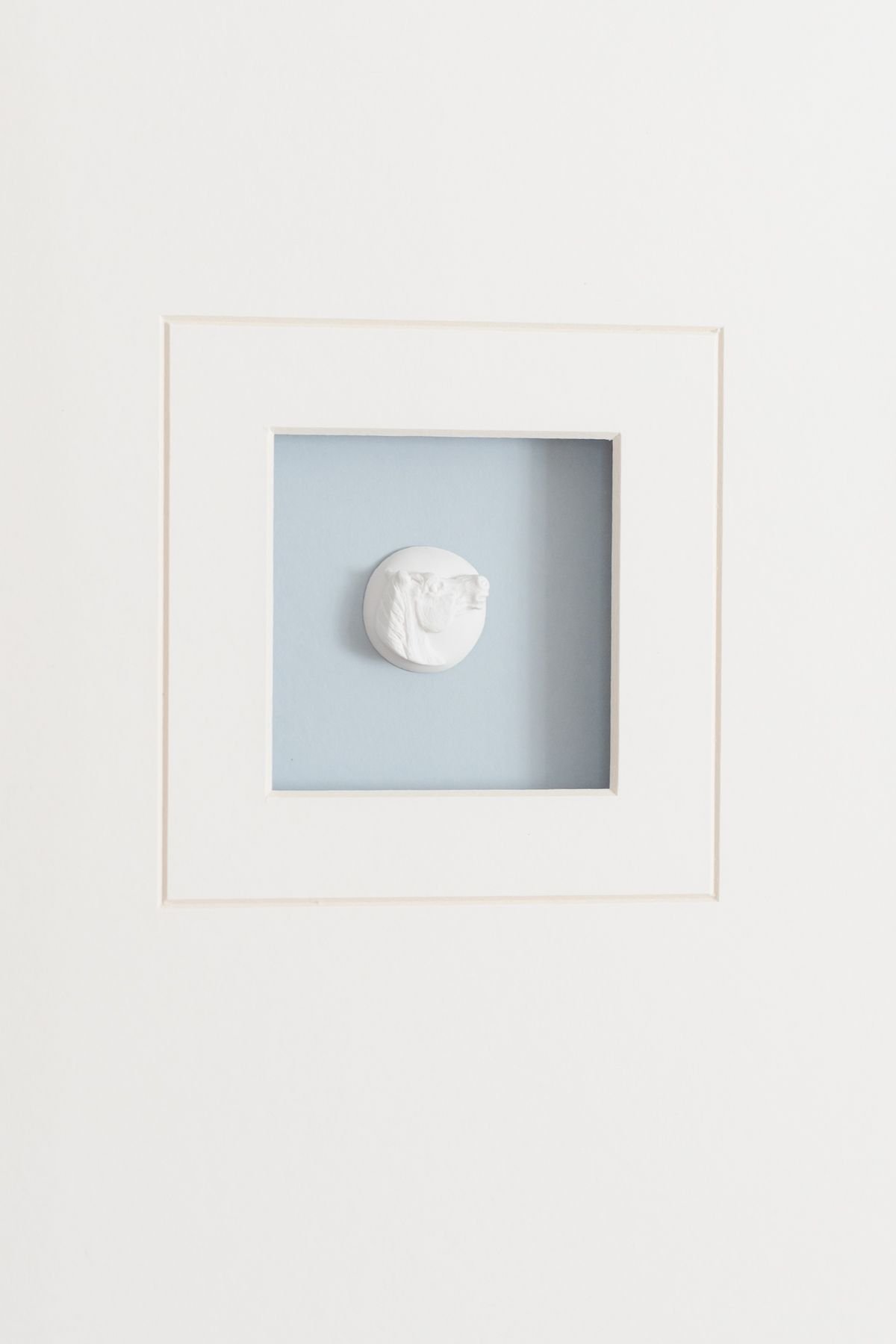 Frequently Asked Questions
Are antique framed intaglios available?
Yes, and they are quite collectible. Depending on what you're willing to spend, you can find framed antique pieces as old as the 18th Century.
What is the difference between intaglio and etching?
Intaglio printmaking includes etching, engraving, and more. When the image to be printed is incised into the surface, it's an intaglio. In relief printmaking, the printed image is raised above the surface.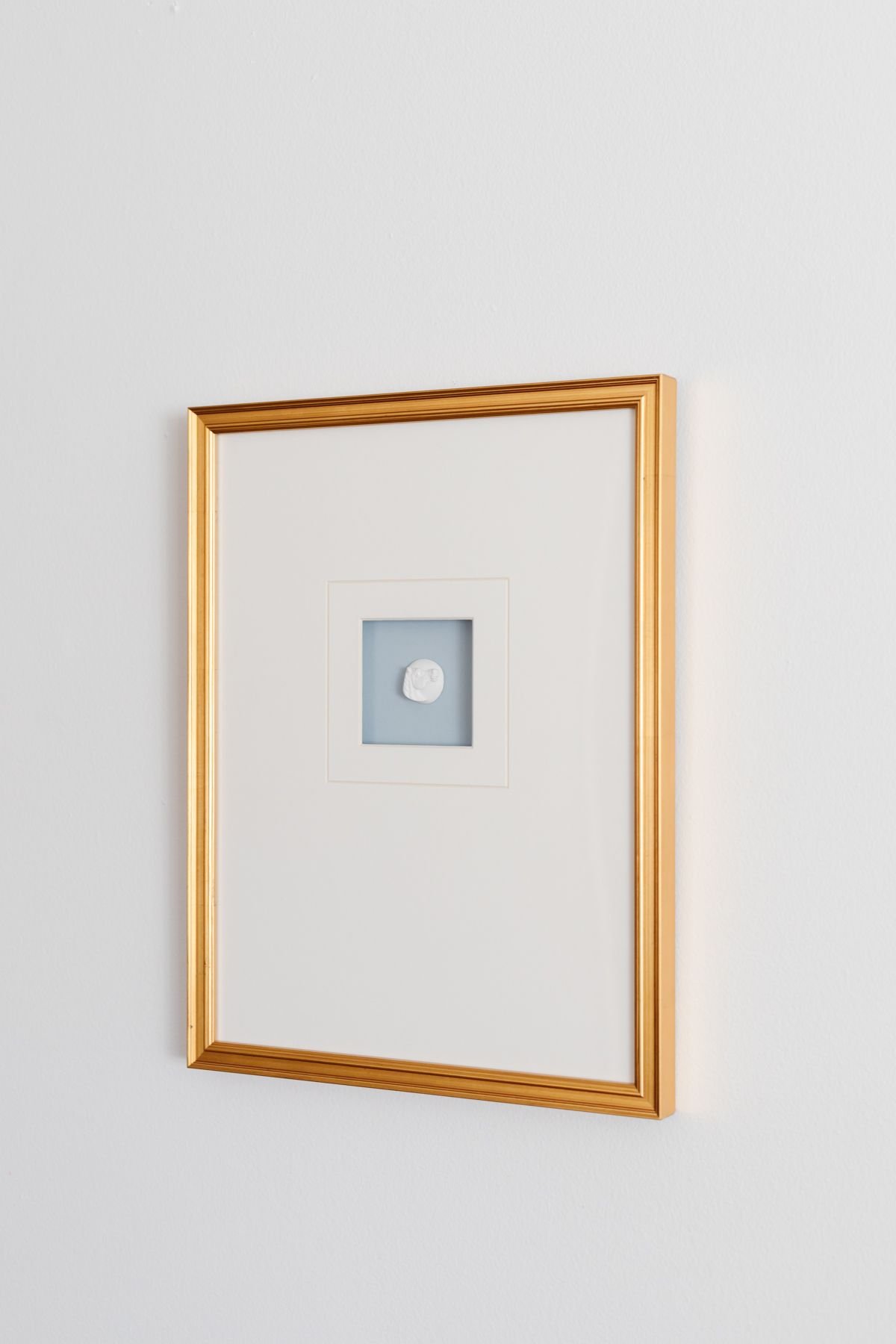 ---
Shop This Post
---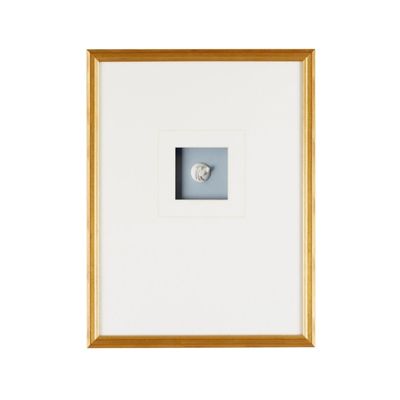 Framed Intaglio
As featured in our home entry.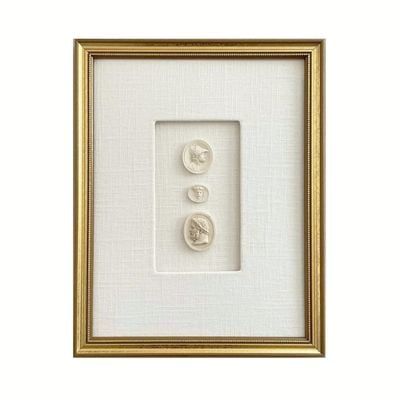 Linen
I adore the linen look of this pretty matting, as it feels so textural and special. It's also affordable – and check out the four piece gallery set below!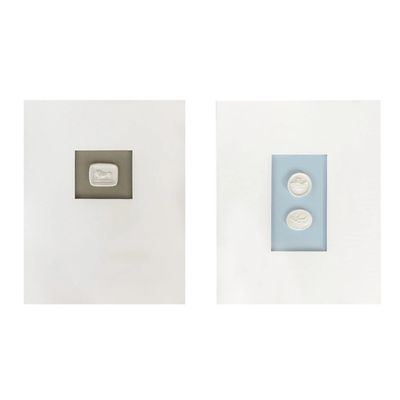 Custom Intaglio Mat
Here's a great option to accomplish the look for less – matted pieces that you simply need to frame.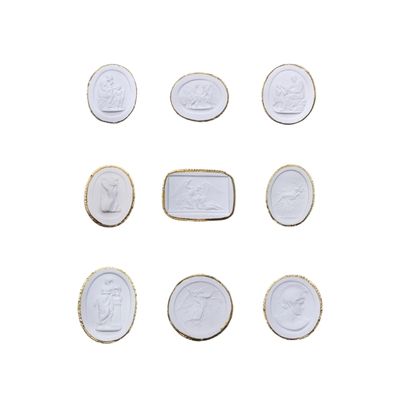 Plaster Intaglios
The least expensive option of all, purchase individual pieces from this seller, to mount and frame yourself.