Love Strawberries? You're in luck! Get 20 of the BEST easy strawberry recipes for all the flavor you crave! From salads to bakery-inspired favorites, it's a strawberry summer!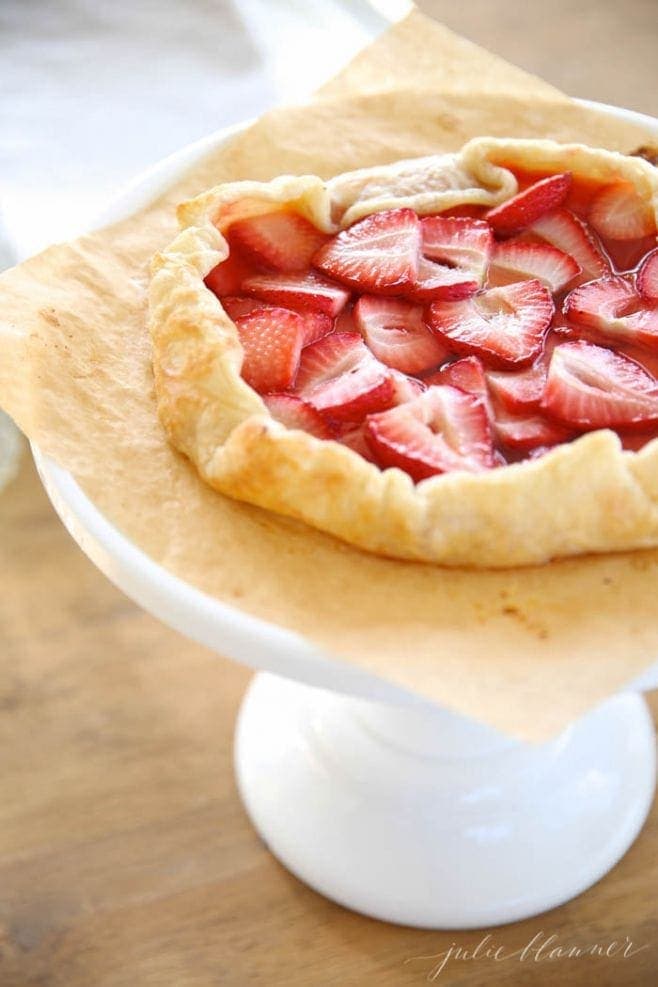 There is no doubt that strawberries are one of the most classic, refreshing and delicious treats of the summer. These sweet berries remind me of the days I spent sitting on the front porch as a little girl eating bowls full of strawberries dipped in sugar.
Years later, sugar coated strawberries continue to be one of my favorite snacks. In fact, as you'll see below, sometimes I even soak them in wine for an extra special adult treat.
Luckily, the girls seem to enjoy them almost as much as I do! They are such a crowd-pleasing sweet treat any which way you serve them!
This post covers a lot of details about cooking and baking with strawberries to cover any reader questions. For all the delicious recipe links, scroll past the measurement conversions!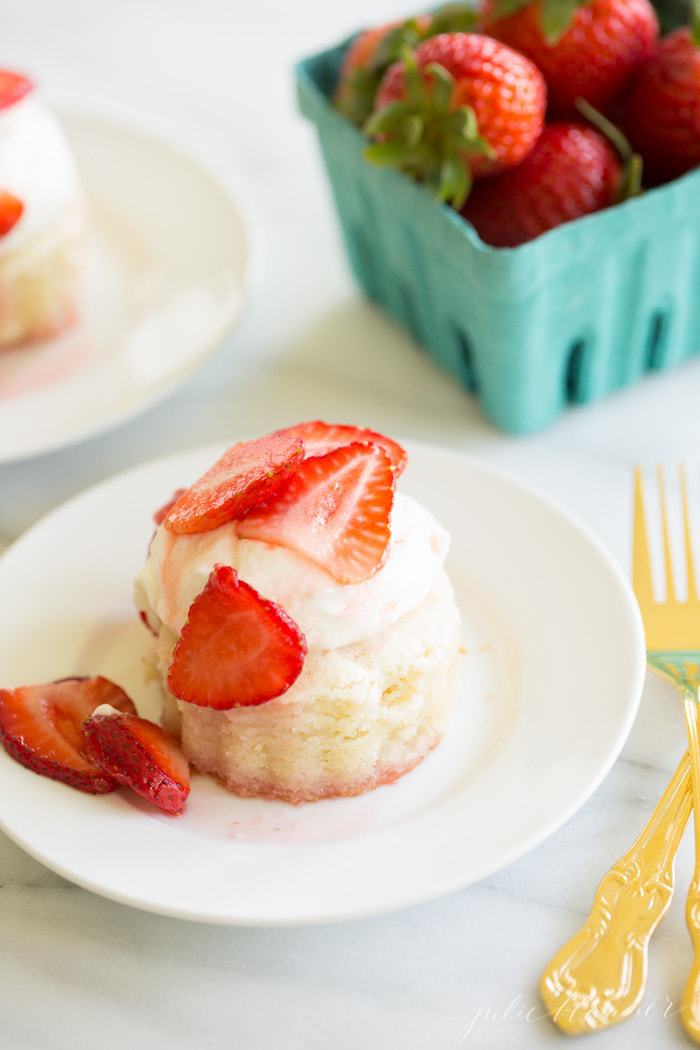 I love incorporating strawberries into everything for breakfast, lunch, dinner and dessert. Even my summertime cocktails are not immune from the strawberry love!
Today I'm sharing 20 strawberry recipes that should all be on your must-try list for this summer!
What to do with lots of strawberries? Let me count the ways! This post is going to cover so many delicious ways to use your fresh berries.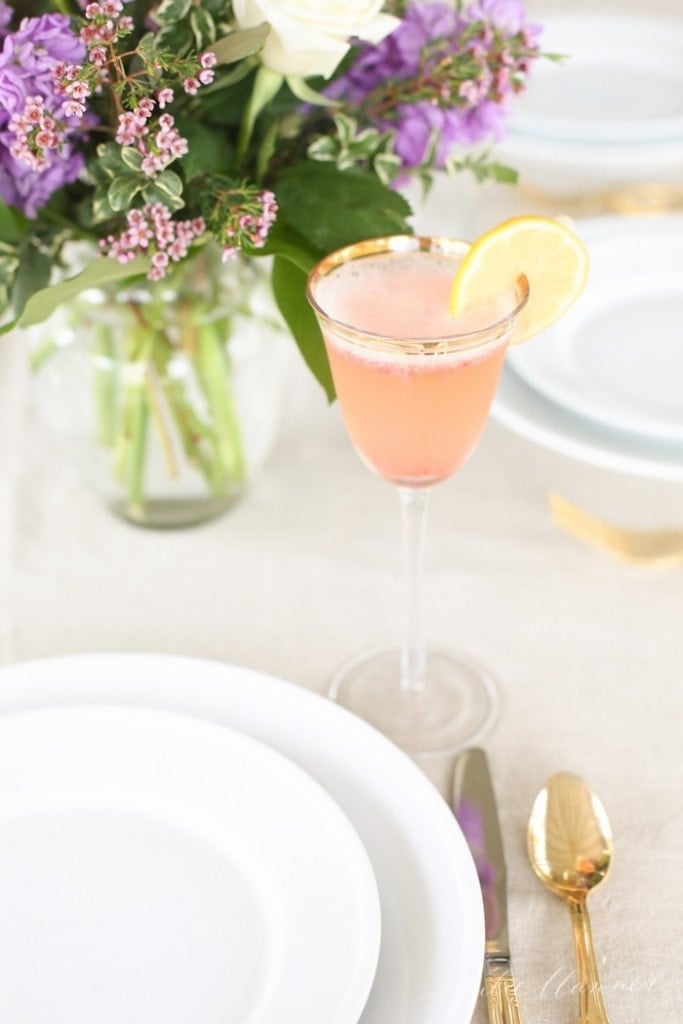 Recipes for Strawberry Shortcake and MORE
In our home, we eat strawberries all year long. However, they are never fresher here in the Midwest than they are right now, around Memorial Day weekend! The local strawberry fields are ripe for picking and we love to get out and grab them right off the plant.
When strawberries are at their freshest, they are delicious in strawberry shortcake recipes and a variety of breads, cakes and strawberry desserts. They are bright red and bursting with juicy flavor!
Served warm with fresh whipped cream or vanilla ice cream, there is simply nothing better than ripe fresh strawberries for a summer dessert!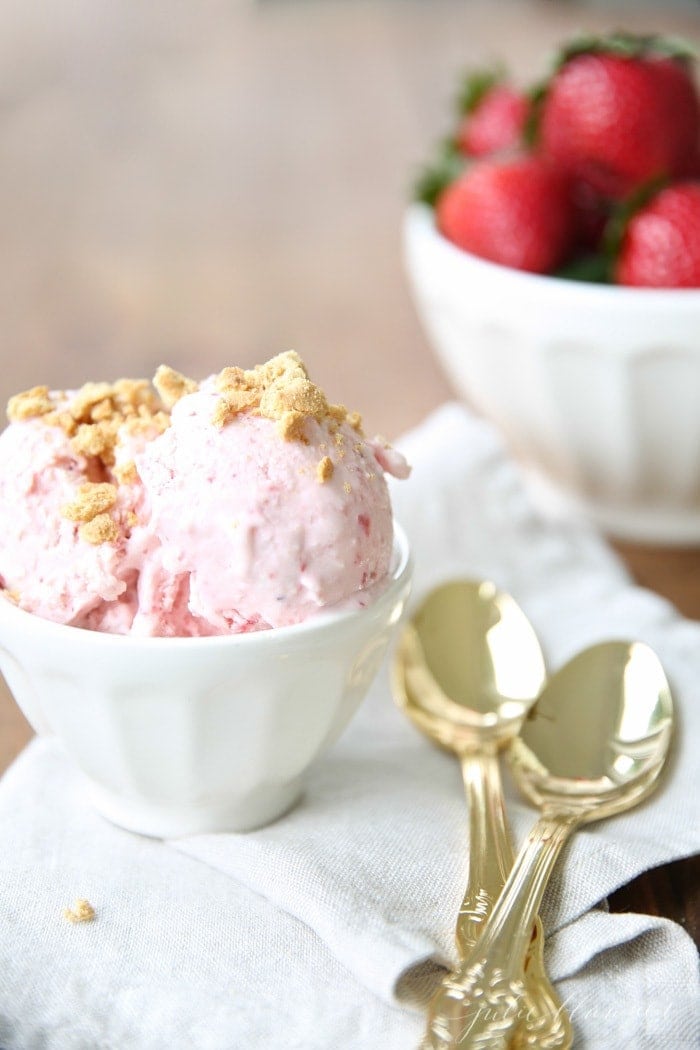 Strawberry Calories
Need a little info on strawberry nutrition? Strawberries are a great source of vitamin C and they are very low in calories. They are also a source of potassium, which is always a great addition to your diet.
One serving of strawberries has less than 50 calories, which fits in beautifully with a variety of healthy lifestyles and diet plans.
What's a serving of strawberries, you ask? One cup of strawberries is a full serving, which is equal to around eight large berries.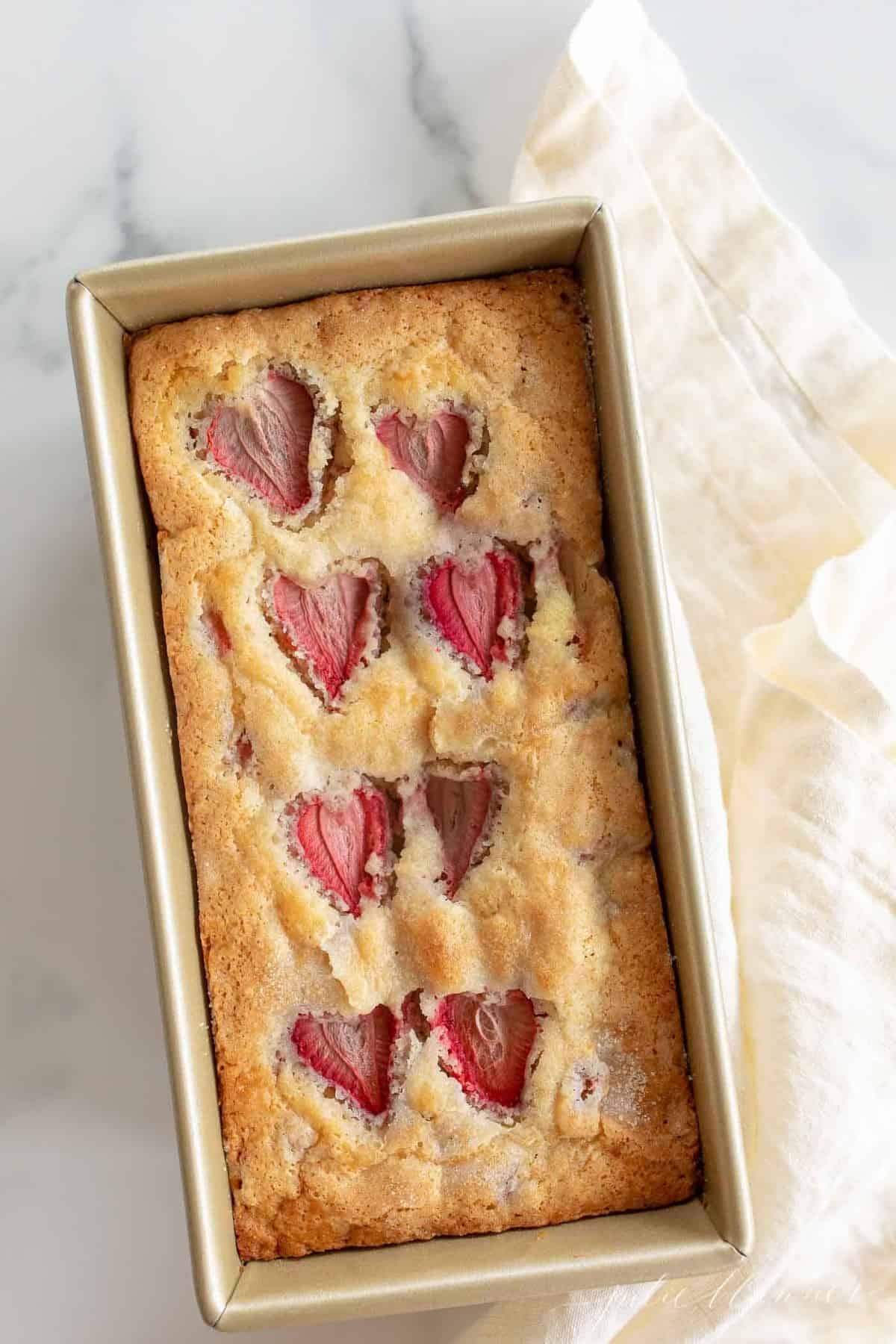 Strawberry Conversion Techniques
It can be confusing to understand the weights, measurements and conversions for strawberries depending on how they are sold, so I am going to show you how to make them work in any recipe you have!
Psst…need more baking tips? Check out my free printable measurement conversion chart, or this list of baking substitutions!
What's the Equivalent to One Cup of Strawberries?
One cup of whole strawberries equals:
8 large strawberries
5 ounces fresh strawberries
1/2 cup strawberry purée
How to Convert Strawberries from Pounds to Cups
Most strawberry recipes will call for fresh strawberries in a cup measurement. However, at most grocery stores they are sold in one-pound containers of whole strawberries.
With that in mind, you'll need to understand some simple conversions for your fresh berries in recipes!
One pound of whole strawberries equals
2 3/4 cups sliced strawberries
3 3/4 cups whole strawberries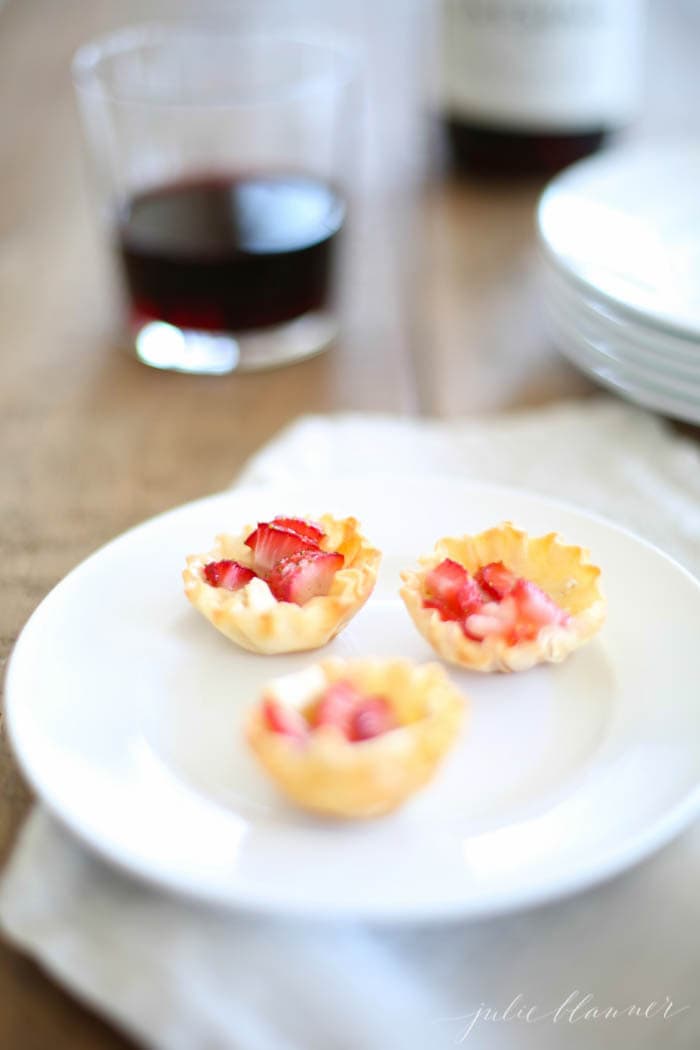 How to Convert Frozen Strawberries to Cup Measurements
There are times when you'll need to buy frozen strawberries – perhaps fresh strawberries are out of season, the stock looks a little sad, or just far too expensive for your budget.
Fresh and frozen strawberries can be switched in recipes, often with good results. However, be aware that you can experience more "bleed" from frozen strawberries (the strawberries will bleed their bright red color as they soften or bake) and the texture will not be quite so firm.
QUICK TIP: Buy your frozen strawberries without added sweetener if you're planning to use for baking. Added sugars will change your sugar requirements in recipes, so it's easier to use unsweetened frozen strawberries.
*If a sugar syrup has been used to sweeten the frozen strawberries, reduce the amount of liquid used in the recipe.
20-ounce package frozen whole strawberries= 4 cups whole berries
20-ounce package frozen whole strawberries= 2 1/2 cups sliced
20-ounce package frozen whole strawberries= 2 1/4 cups puréed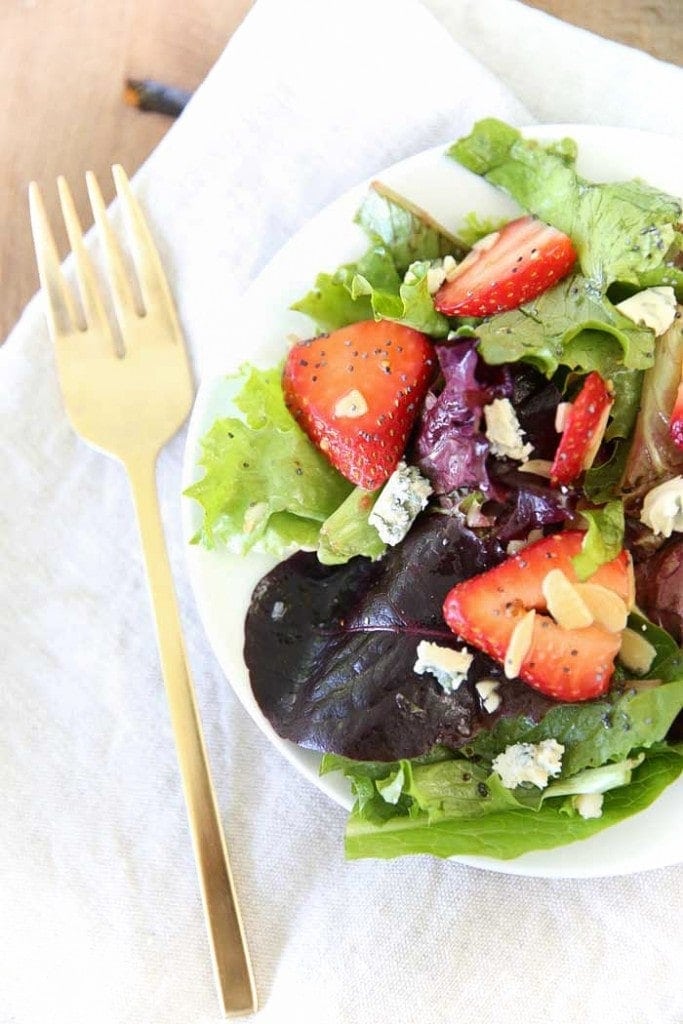 Amazing Strawberry Recipes
What to do with lots of strawberries? Let me count the ways! Here's an incredibly delicious list of all the BEST ways to use your fresh berries.
Want more? Receive the best ideas directly to your inbox and connect on Youtube, Instagram, Facebook, and Pinterest!
What are your favorite strawberry recipes? I'd love to hear about how your family is enjoying them right now!