Drunken Strawberries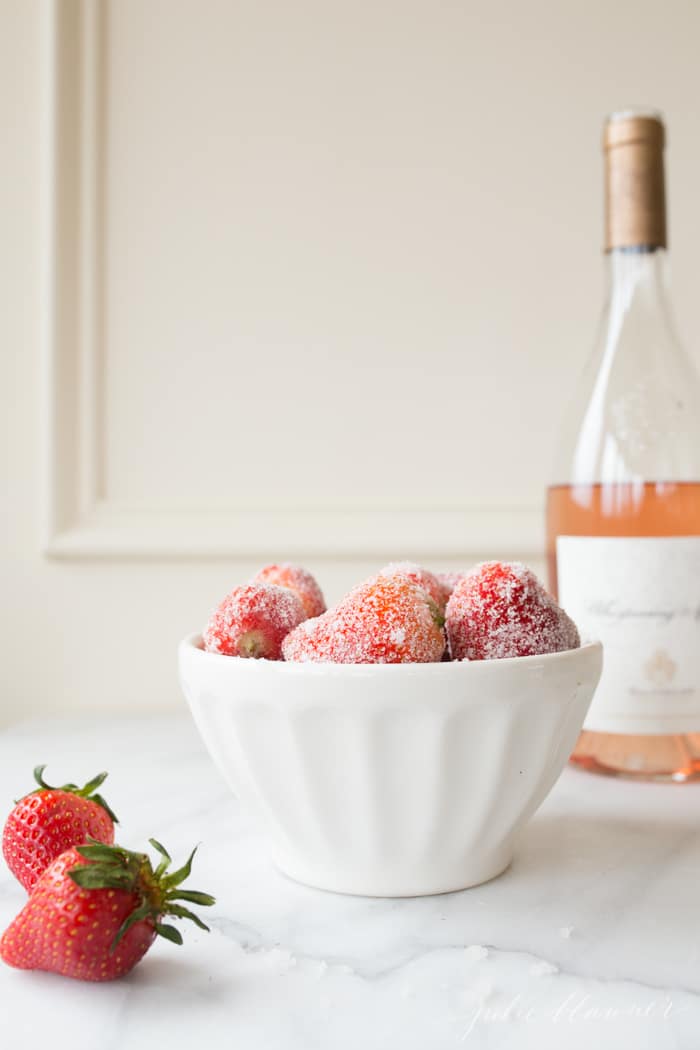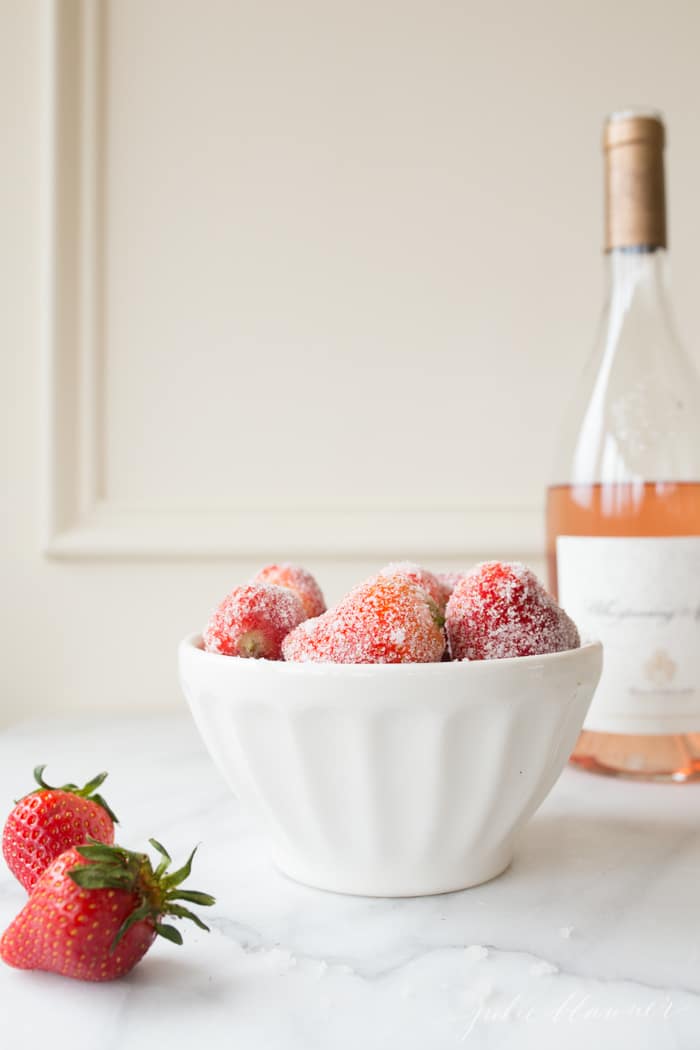 As I was pouring rosé into a pitcher to make a batch of rosé slushies the other day, I had an idea. What if I made my wine marinated grapes, with strawberries instead? Then I called my friend Christina over because it's always more acceptable to drink in good company, right? Well, we spent the day making drunken strawberries and photographing them for you. Okay, it really only took 5 minutes to make them, but we were chasing toddlers, comparing notes, and having fun. Anyways, I know you'll love these rosé strawberries too.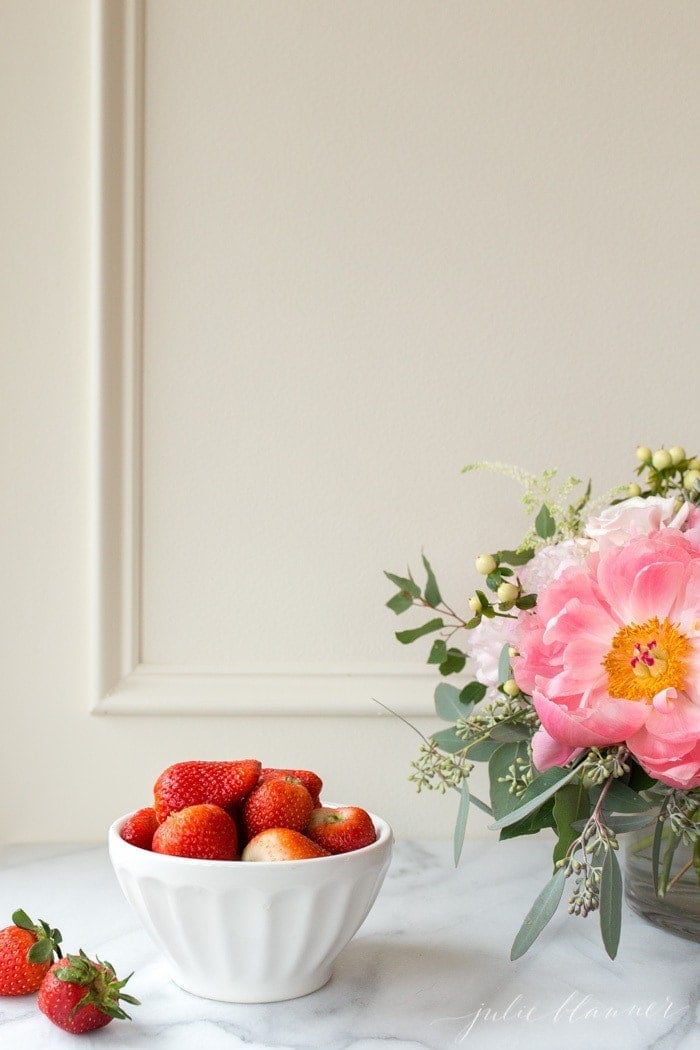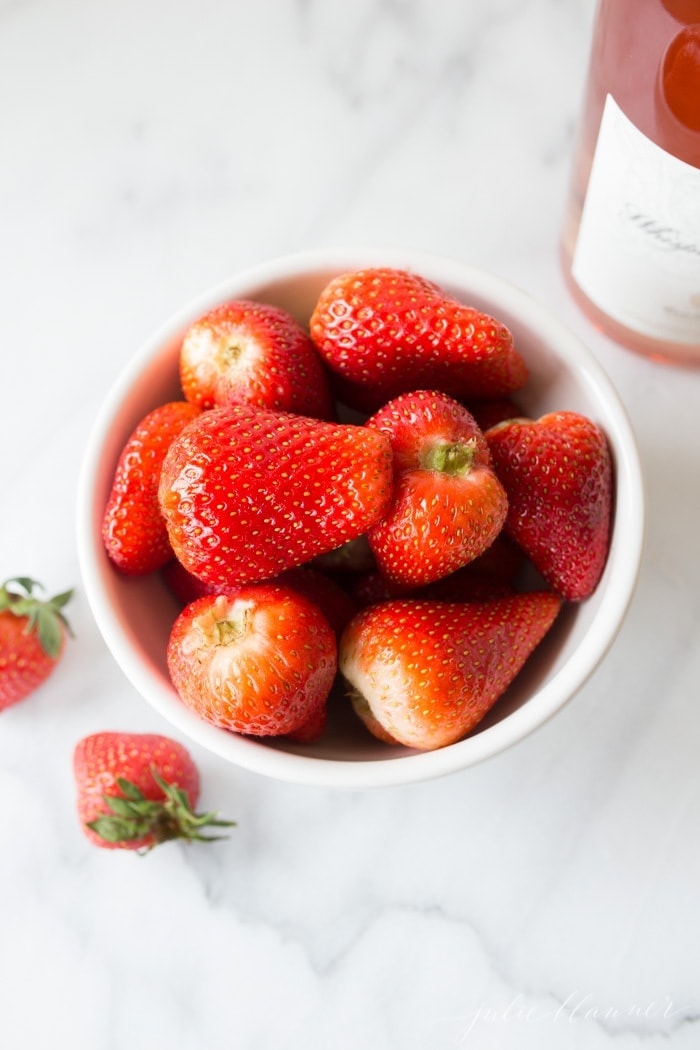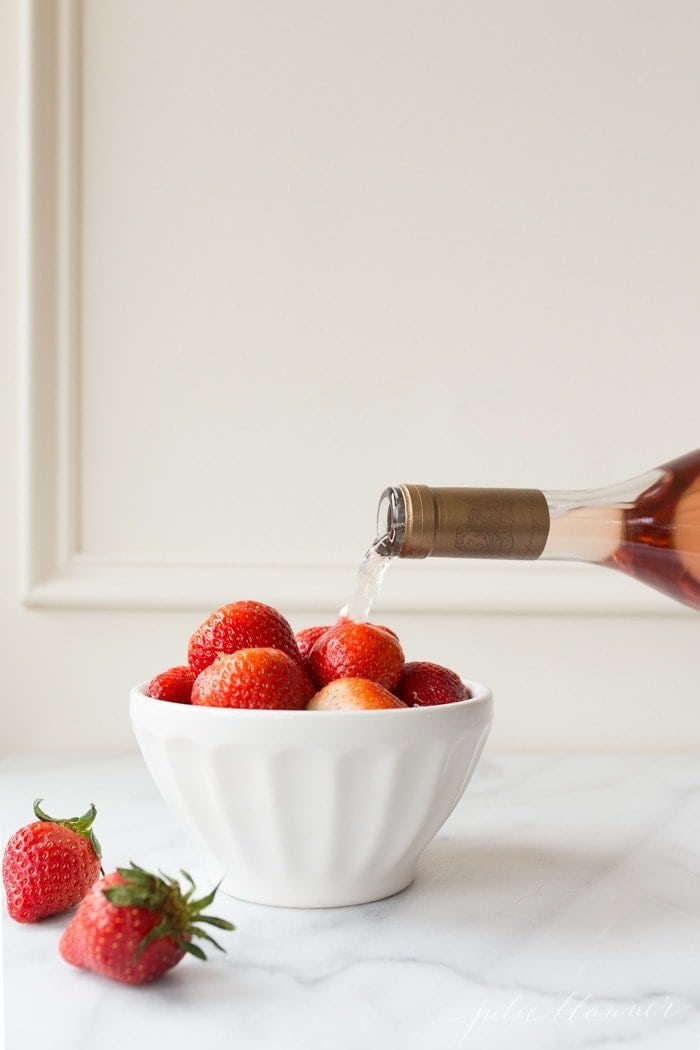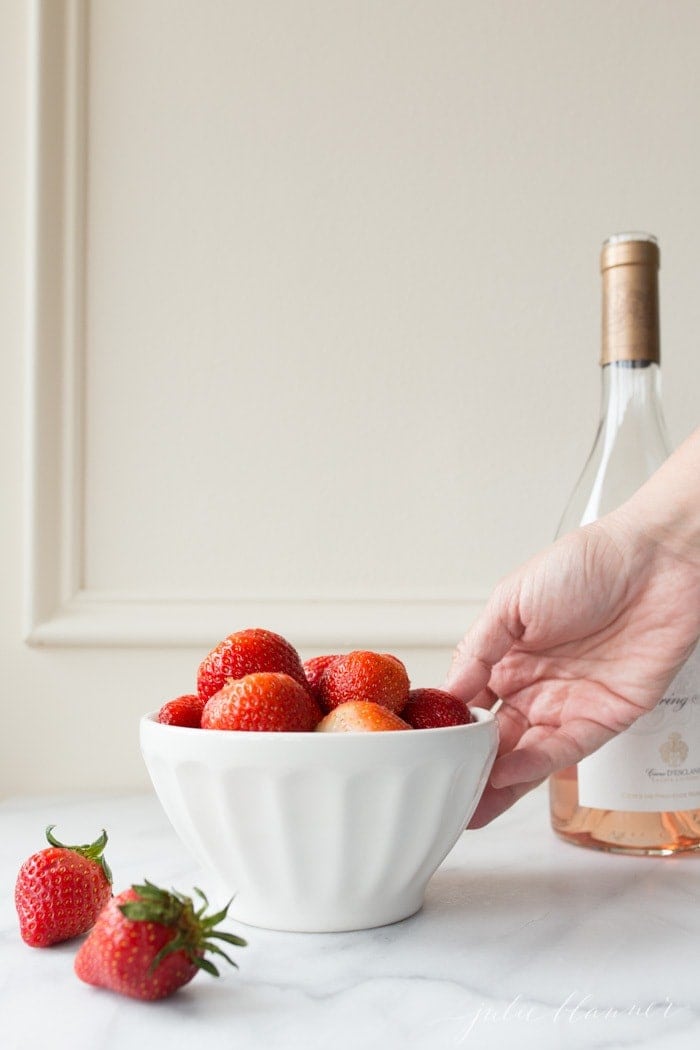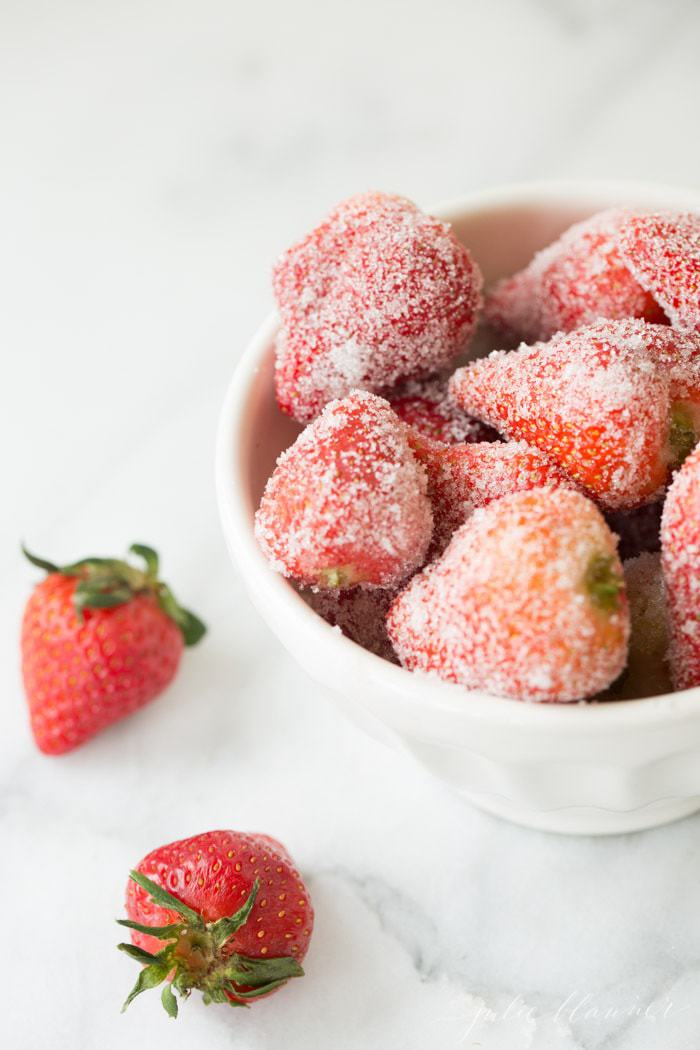 A couple years ago we did a rosé tasting in Sonoma with friends. I had occasionally had a glass of rosé that I enjoyed, but more that I didn't. It was fun to do a side by side comparison of rosés to see what it was I did and did not like. Of course the views and great company didn't hurt either. Ever since I've enjoyed the occasional glass and have begun experimenting with it making these pretty sugared rosé strawberries, rosé slushies and even using it in lieu of pinot for my reduction to top desserts.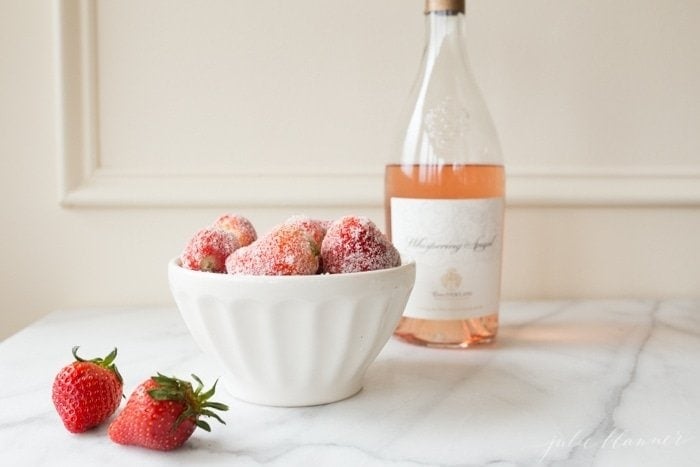 Whatever the occasion, I hope you enjoy them, too!
LET'S CONNECT!
instagram | newsletter | facebook | pinterest