How to create a beautiful fruit plate that everyone will love! The ultimate appetizer, dessert and side dish. Get unique fruit platter ideas for every occasion.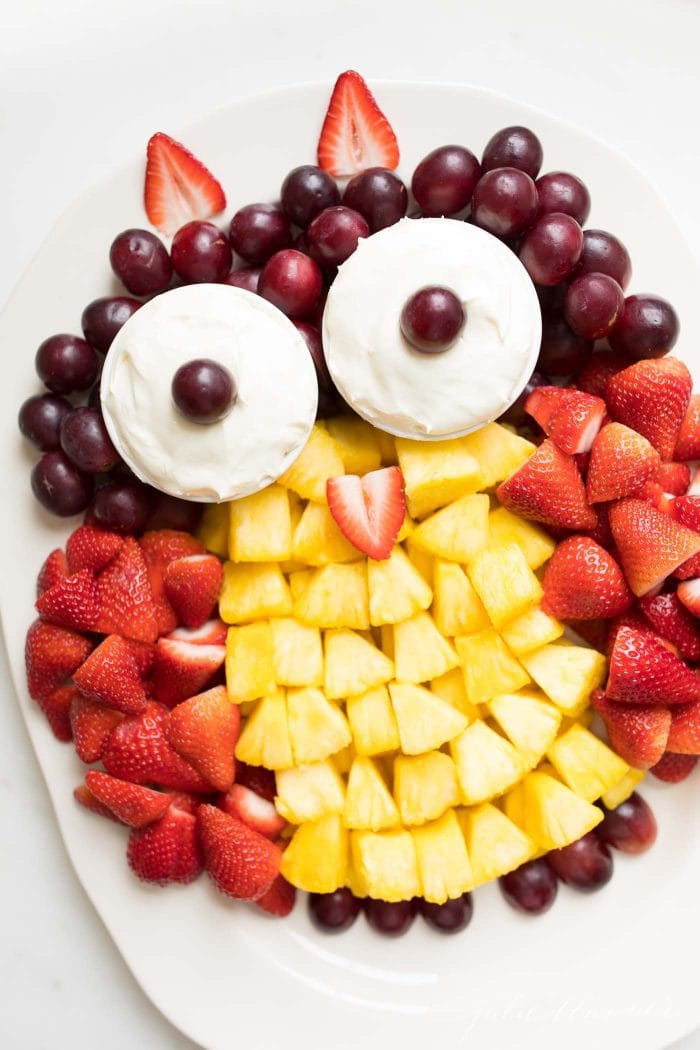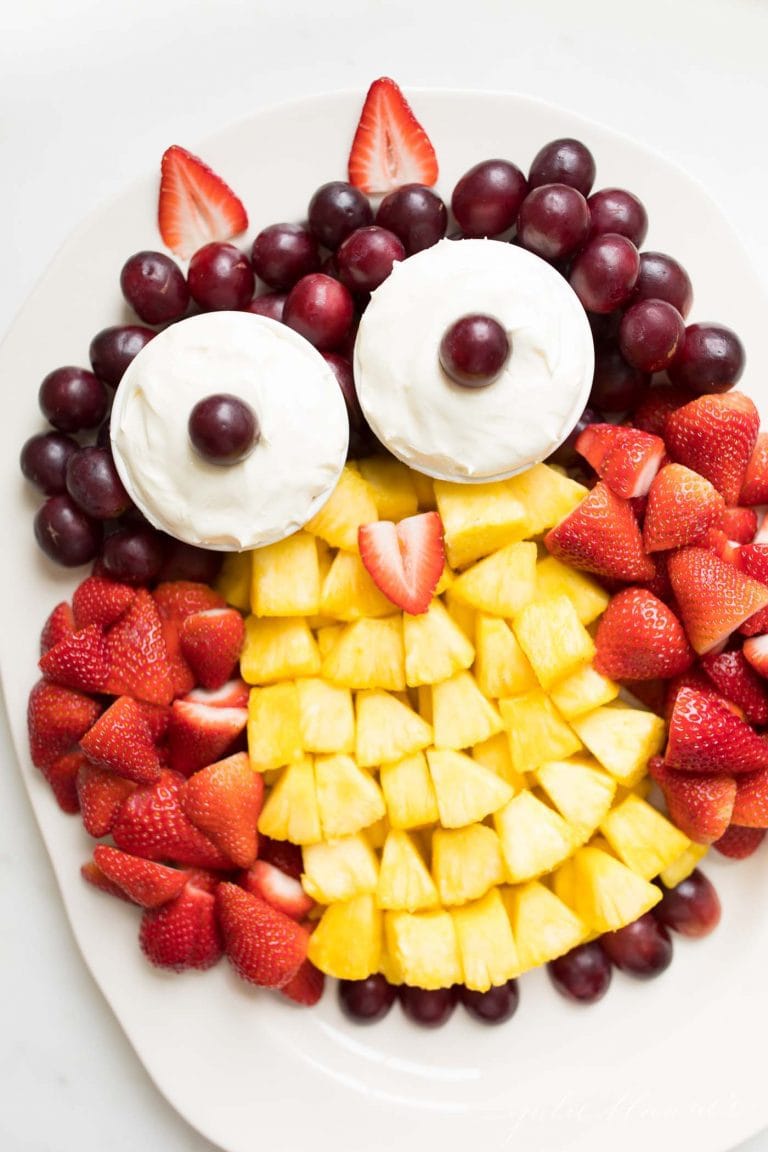 The options are as endless as the opportunities to serve them – there are so many fruit platter ideas for every occasion! Whether it's Mother's Day, Memorial Day, a barbecue or baby shower, you can create a beautiful, flavorful and memorable fruit plate without a lot of effort.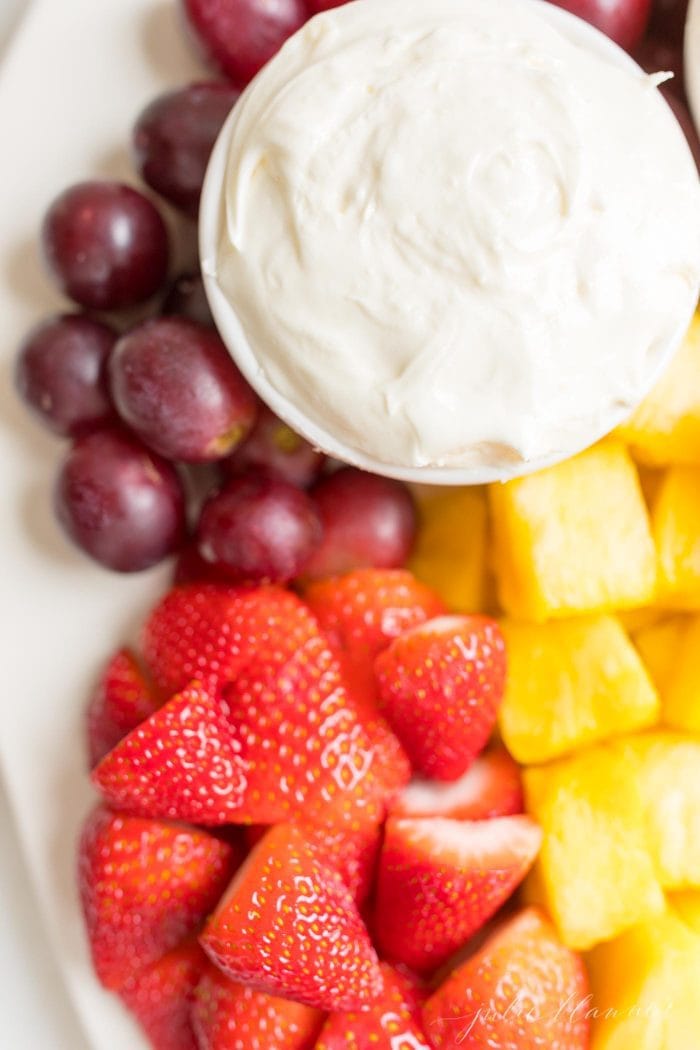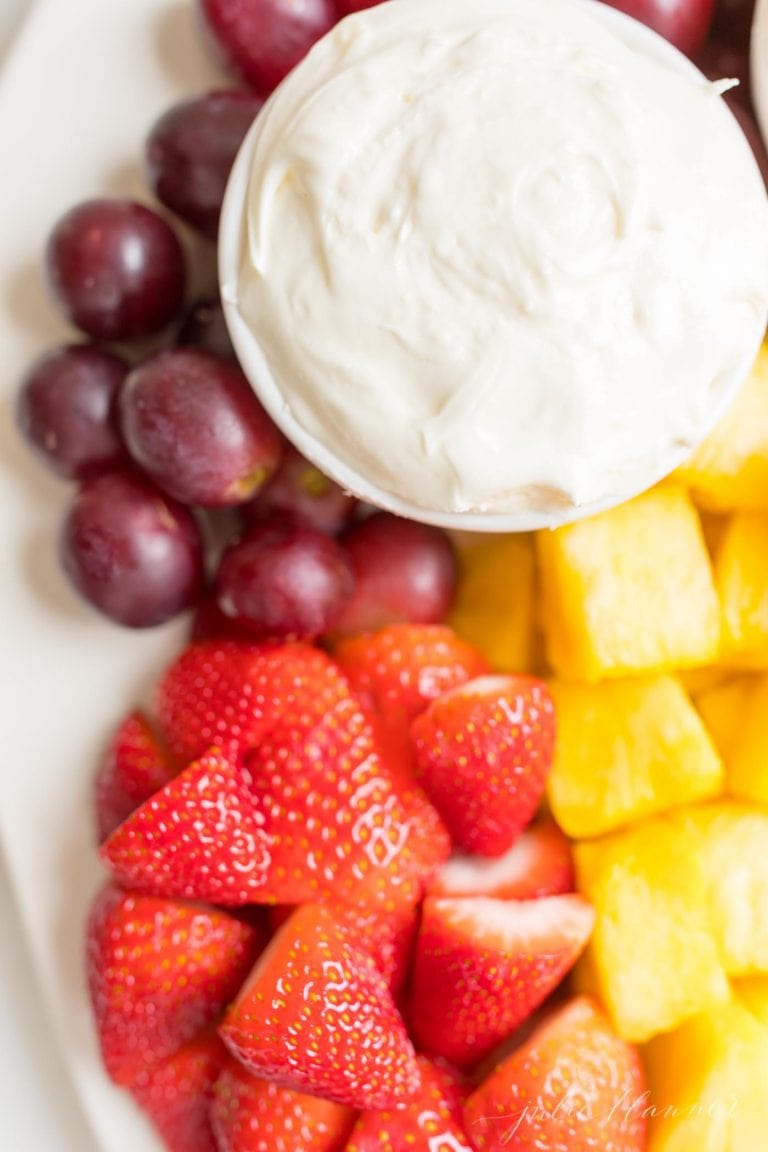 These fruit tray ideas are the ultimate no-bake dessert or easy appetizer. They're foolproof. Move over, Martha!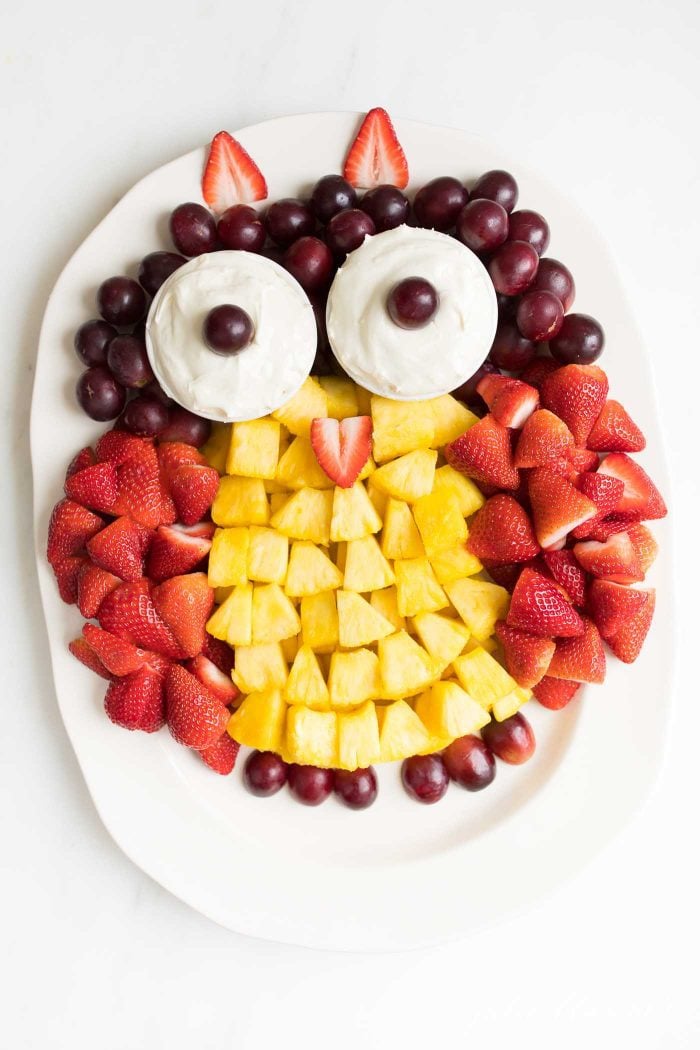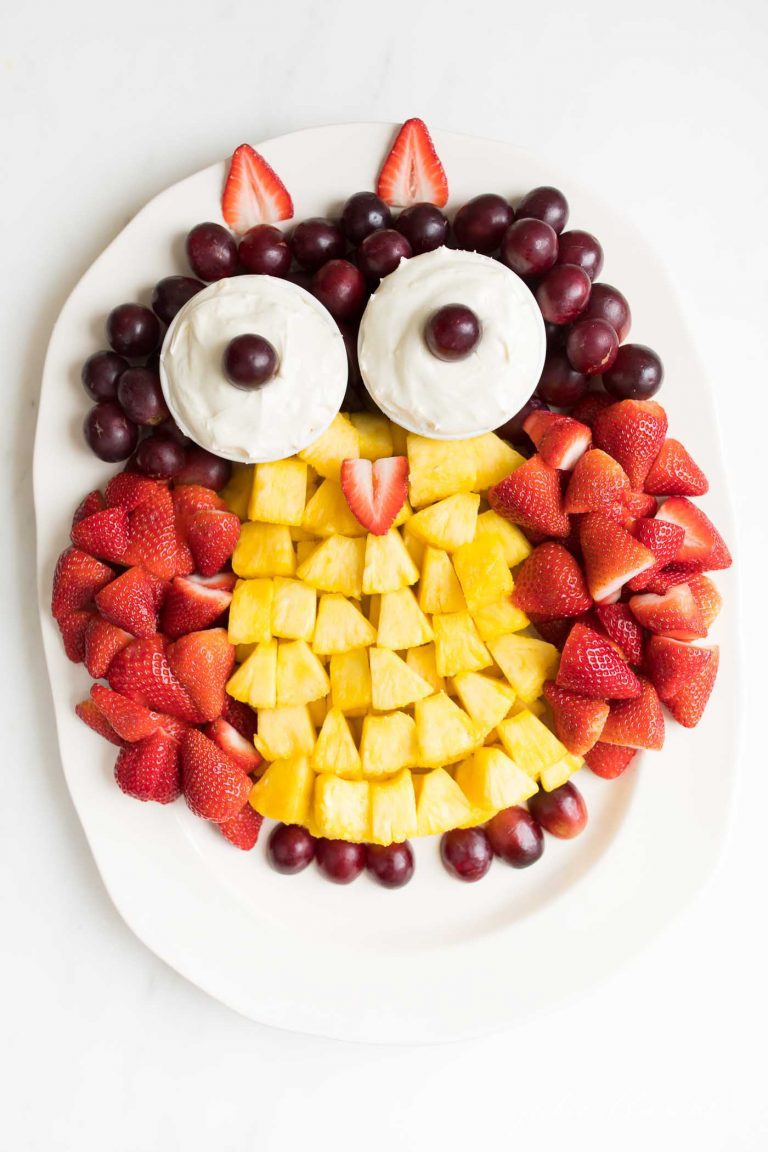 What Is The Best Fruit For A Fruit Tray?
Create a stunning and delicious fruit plate using an array of fruits. Favorites include:
banana (tossed in lemon or lime juice to prevent browning)
apple (tossed in lemon or lime juice to prevent browning)
pineapple
cantaloupe
honeydew
strawberries
blueberries
grapes
watermelon

More Ideas to Include on a Fruit Plate:
raspberries
blackberries
kiwi
mandarin orange slices
cubed mango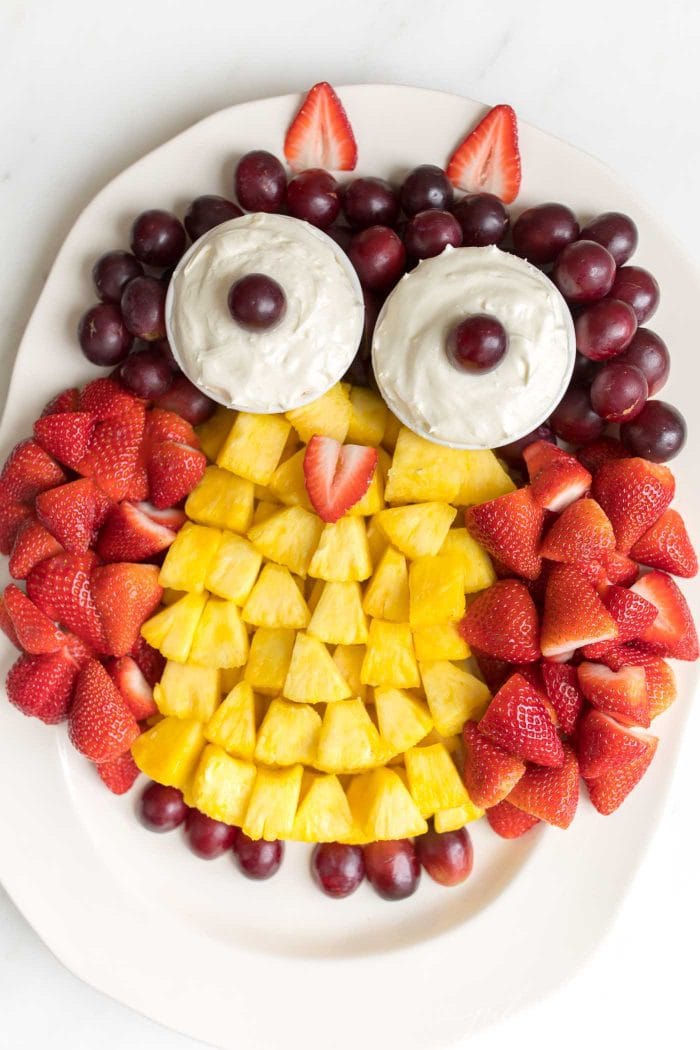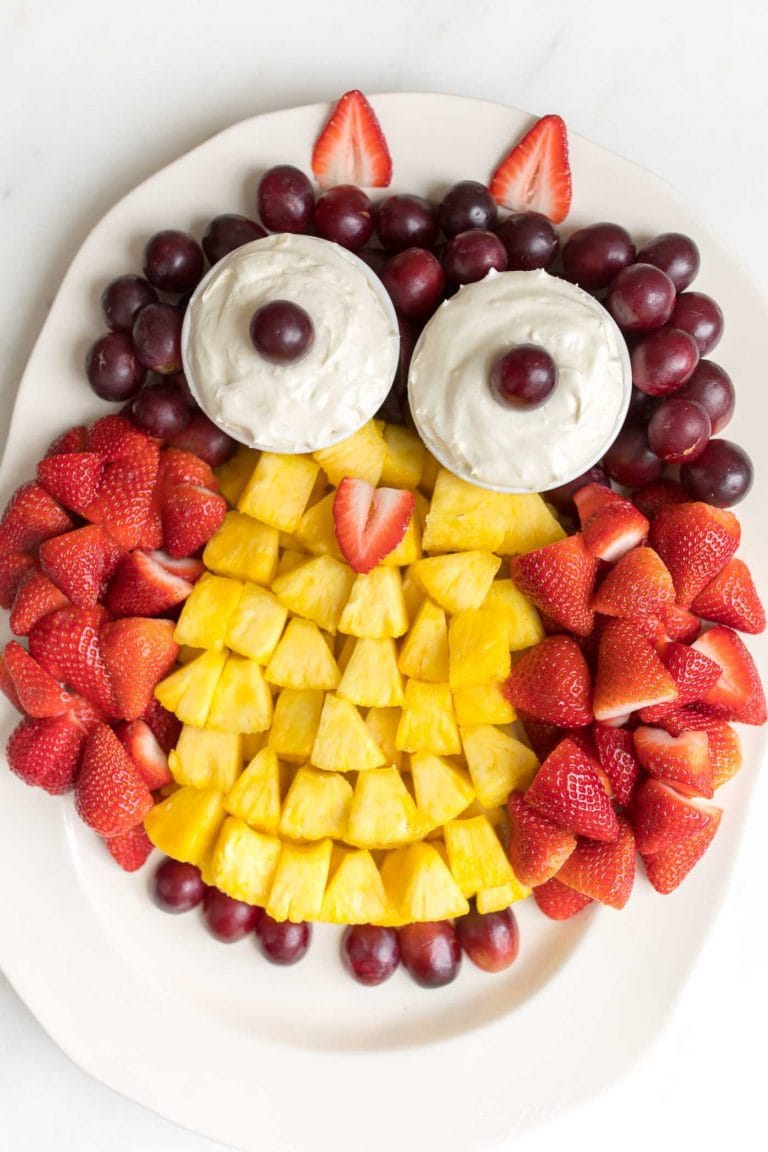 The best fruit platters consist of a minimum of 3 fresh fruits, but the more, the merrier! A fruit platter isn't complete without a delicious fruit dip like this amazing Cream Cheese Fruit Dip or Mascarpone Cream Dip. They're the perfect accompaniment.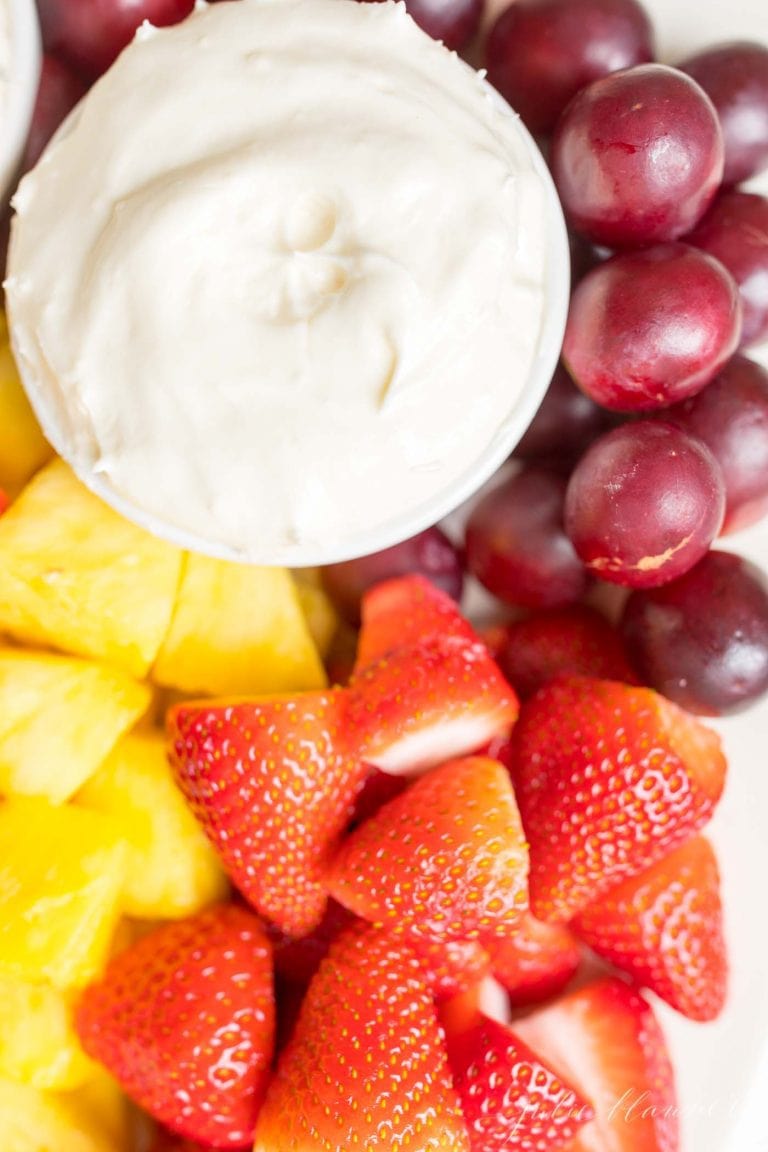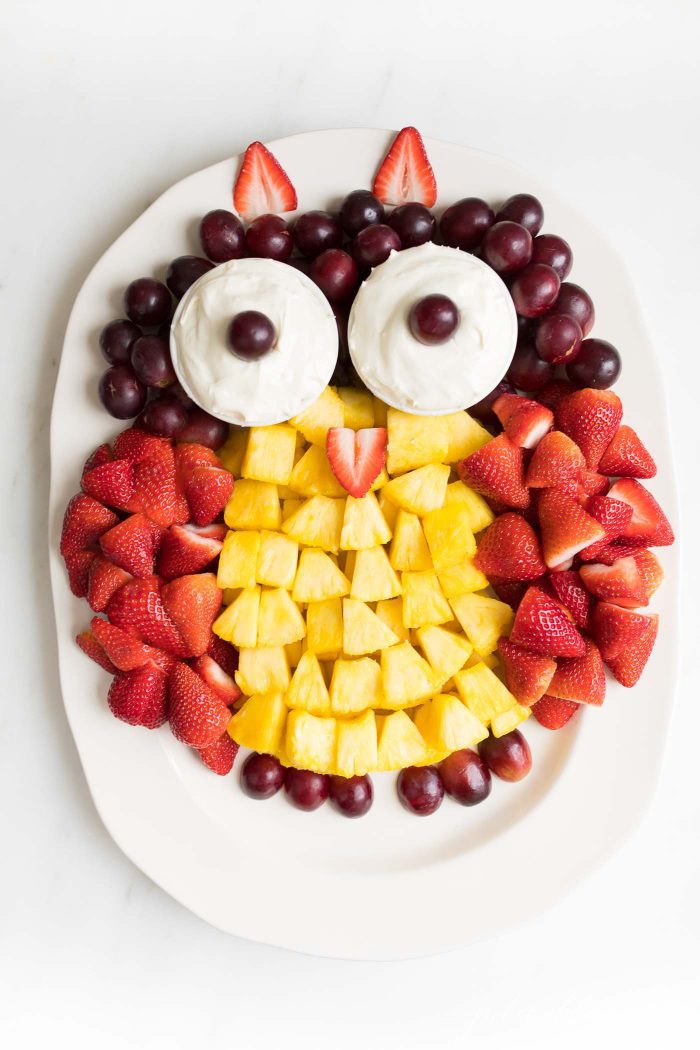 How to Create a Fruit Plate
To create a fruit plate, use any large (dinner size or larger) plate or platter. Using a plate or platter allows all of the fruit to be easily seen so that nothing gets lost. To make your fruit plate look bountiful, opt for a smaller plate or platter than you think you need.
For larger fruit trays use a wood cutting board.
Consider placing fig leaves or another pretty green touch (lettuce, kale, mint leaves, etc) underneath your fruit to create a vibrant green background!
Using your hands, artfully arrange fruit by creating a divide between fruits when placing them.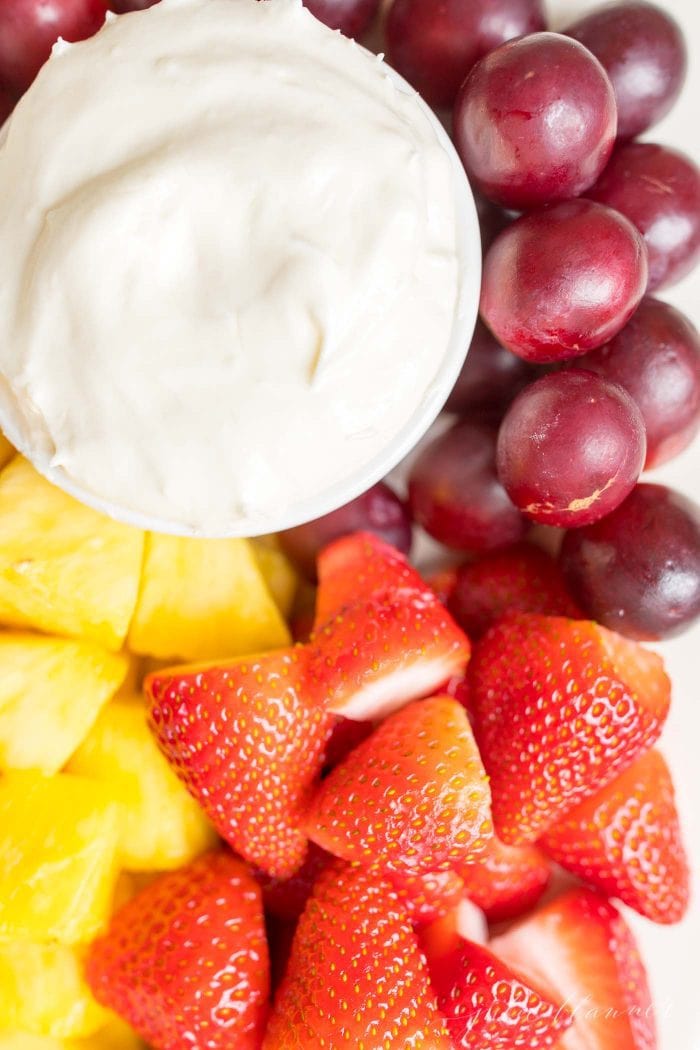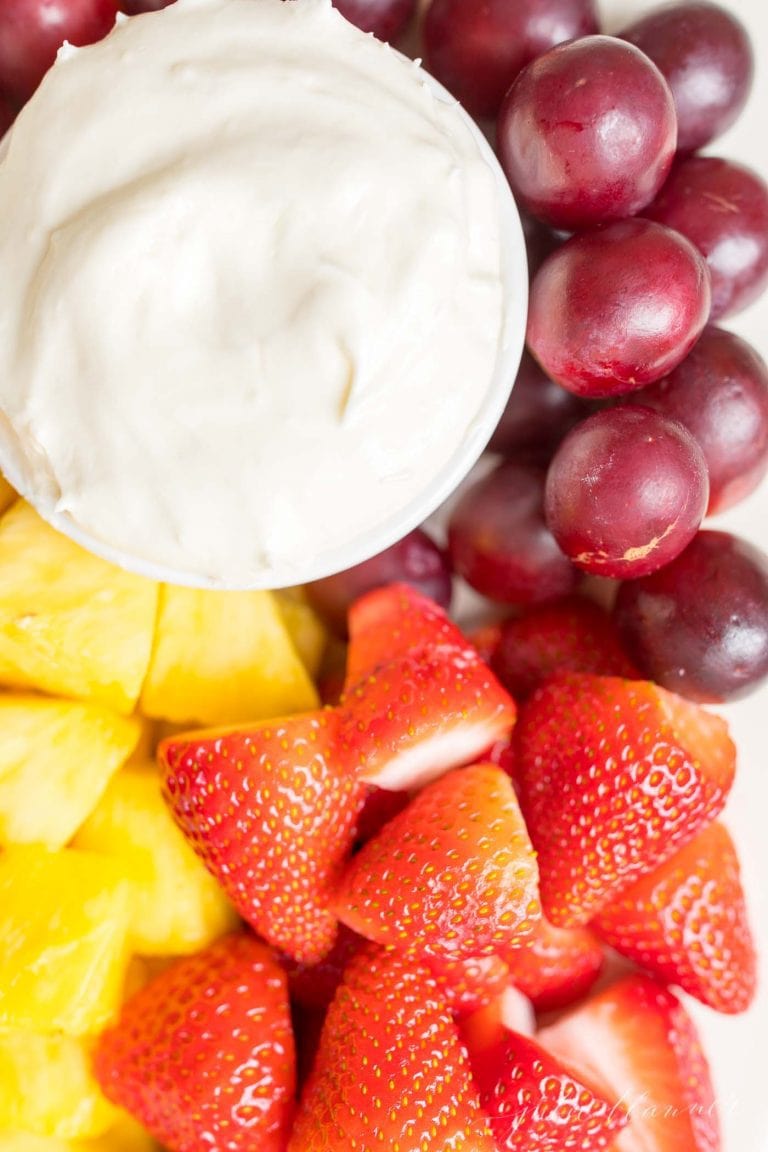 Choose seasonal fruits for the freshest flavor.
Wash all fruit so that it's properly prepped. Slice or dice all fruit so it's ready to eat before you arrange to keep your fruit plate clean.
Place toothpicks on or near your fruit platter to give guests an easy option to serve themselves.
Serve with fruit dip, of course!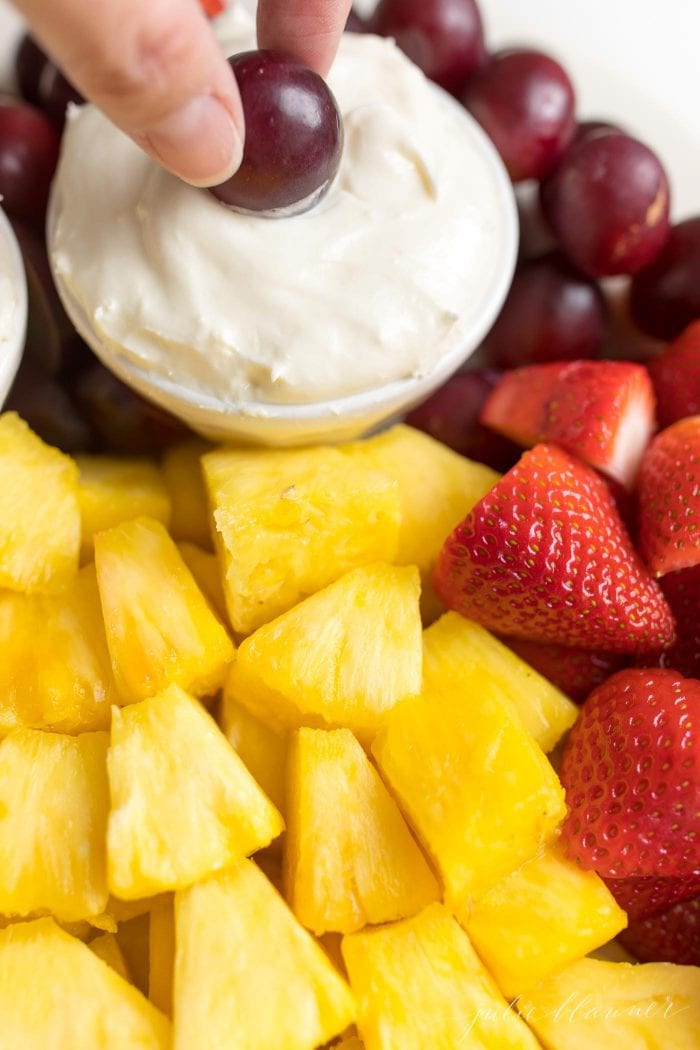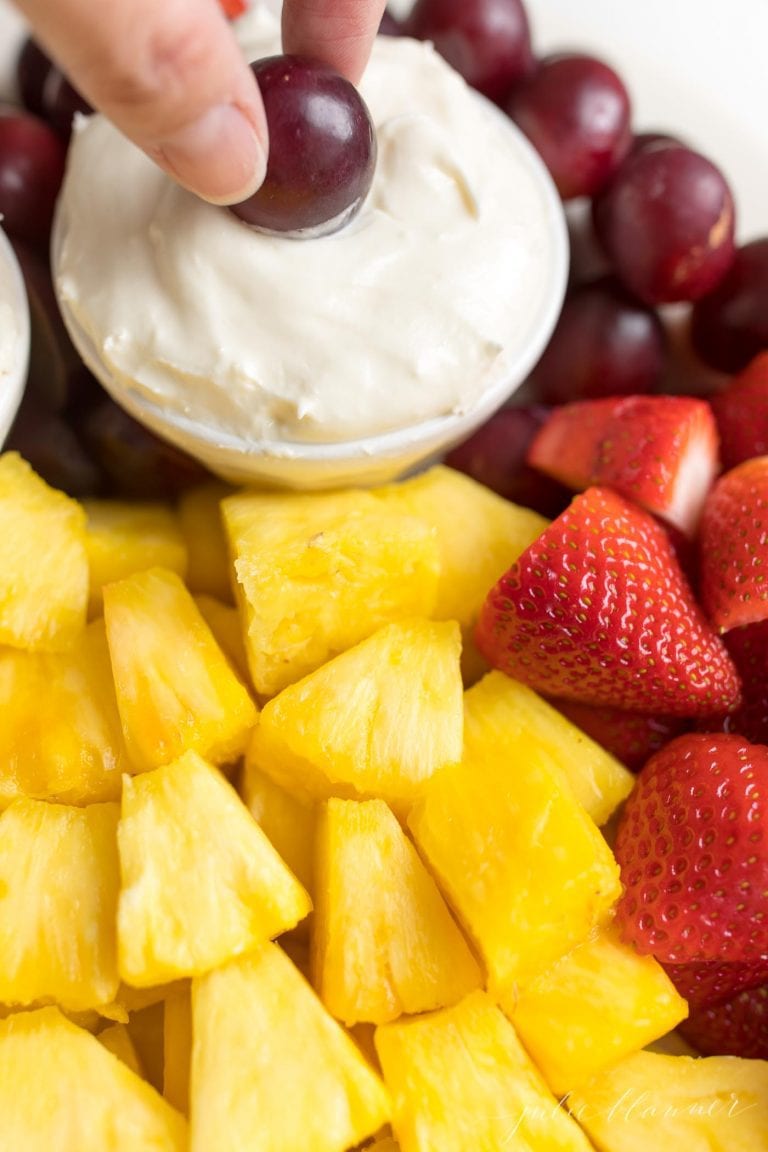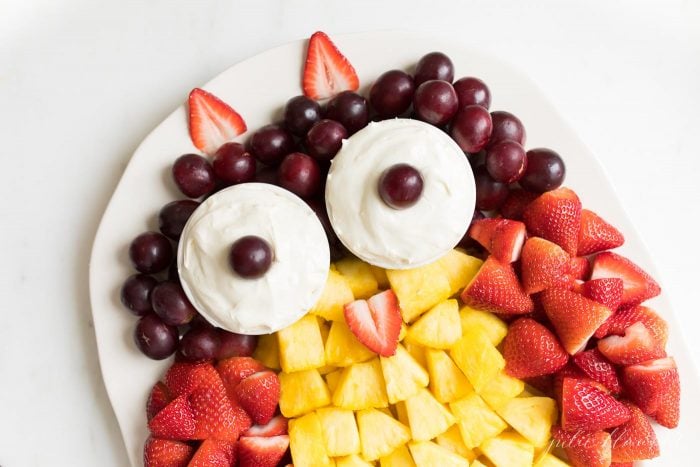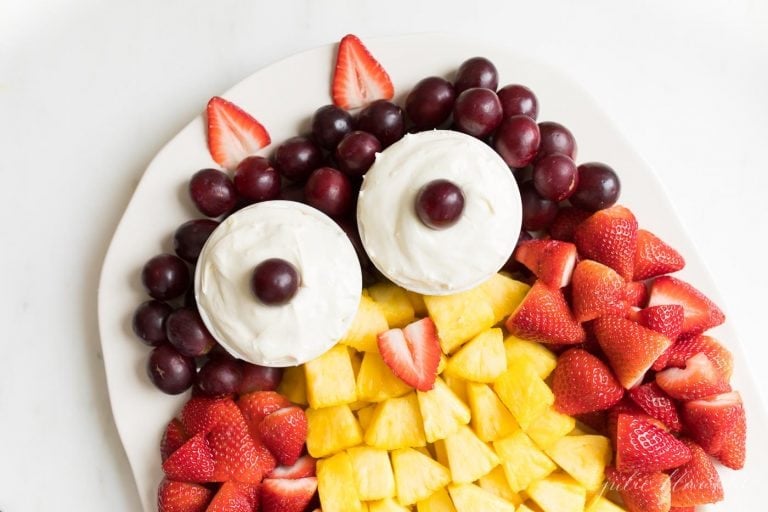 You can never have too much fruit! Since it's always a crowd pleaser and works well as an appetizer, side dish and dessert that kids and adults alike love, more is more. If you have leftovers you can enjoy it as a snack, in salads or smoothies throughout the week.
Offer an array of fruits in contrasting colors.
Mix it up! Offer berries, citrus and more!
Only use fresh fruit purchased the day of or day before for the most color and fresh flavor.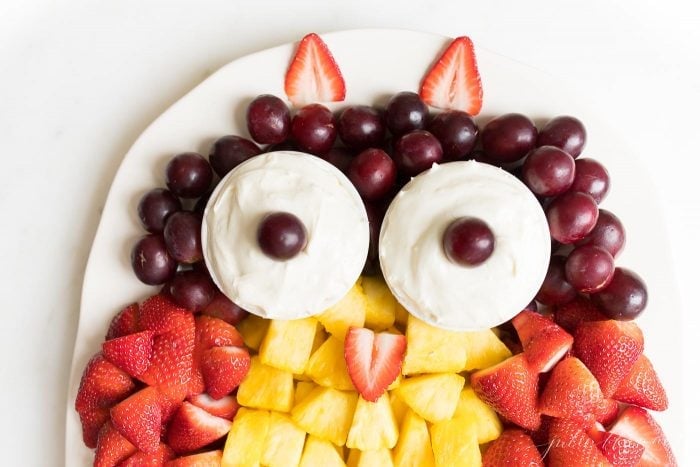 Fruit Tray Ideas
Take your fruit tray over the top by creating a critter like this owl.
Use cookie cutters to cut fruit into fun shapes to turn your fruit plate into a work of art.
Fan out slices to showcase it. This works well for citrus and melons.
One of my favorite fruit tray ideas is dicing up fruit and serving it inside of a hollowed watermelon.
Add a few (food safe) blooms in between for a stunning display.
Create a pattern.
Fill in gaps with smaller fruits like blueberries or grapes.