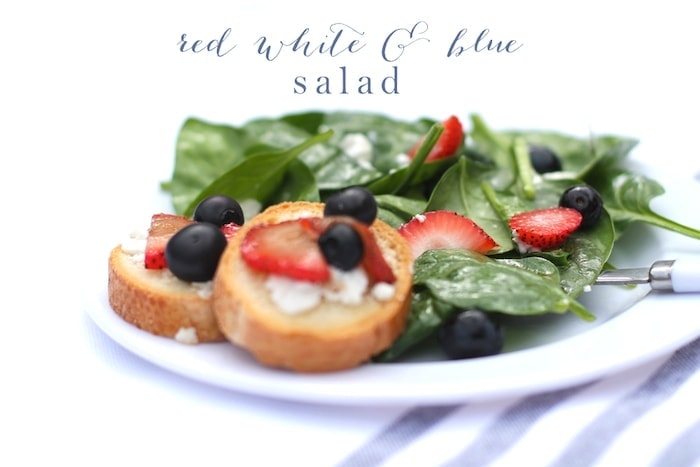 I'm taking advantage of the fresh & beautiful summer berries while they're in season. In summer, I like a slightly sweet salad. Simple & refreshing, great for a beautiful picnic lunch or a light dinner. From Memorial Day to the Fourth of July, summer always feels patriotic to me, so I deem this the red, white & blue salad!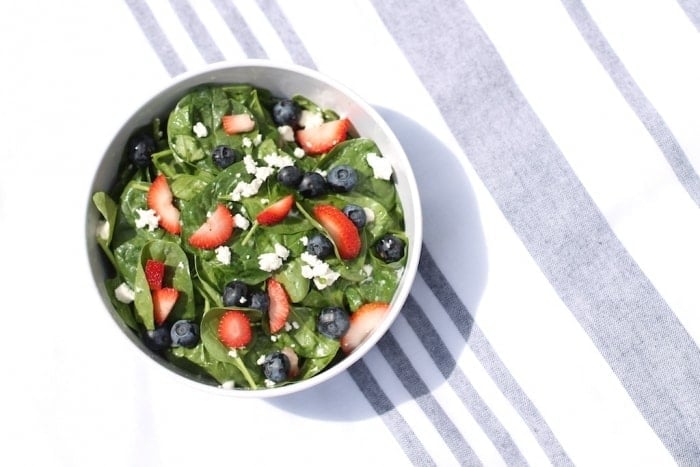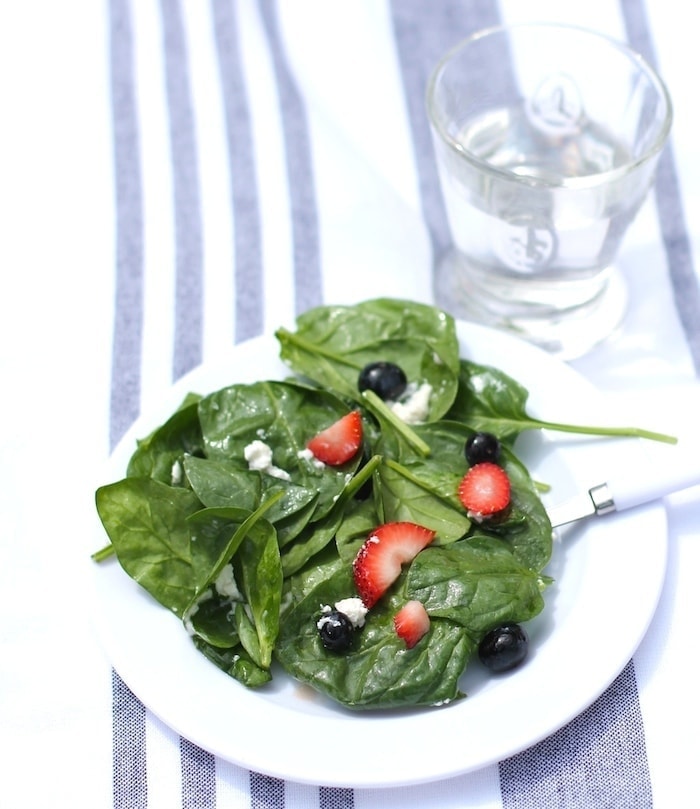 Ingredients
spinach
blueberries
strawberries, sliced
goat cheese log, room temperature
1 Tbsp olive oil
1/3 c raspberry vinegar
Instructions
In a jar, shake olive oil & raspberry vinegar well.
Place your spinach & berries in a large bowl.
Using a fork, break off goat cheese into your bowl.
Add your dressing & toss!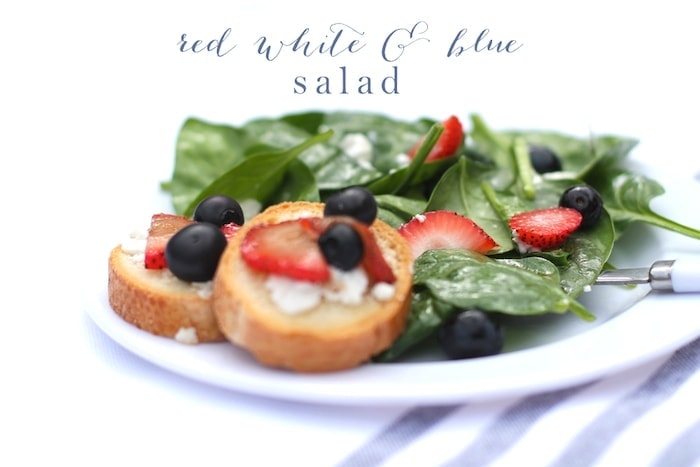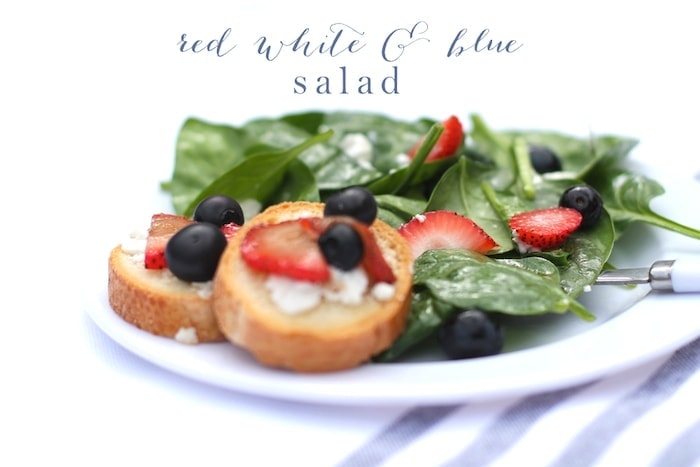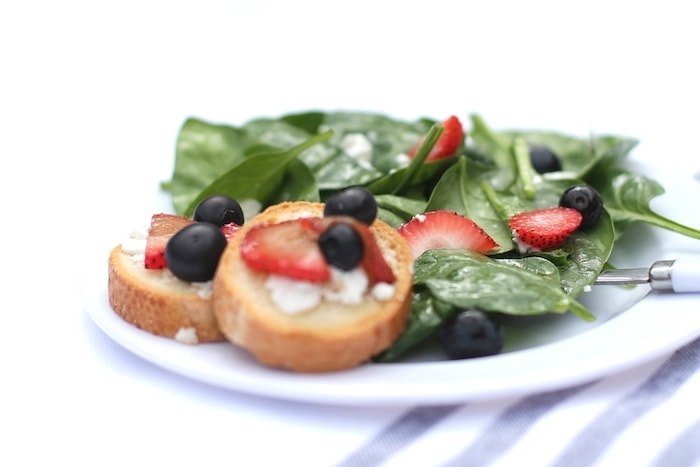 Get the recipe for my red, white & blue bruschetta here.