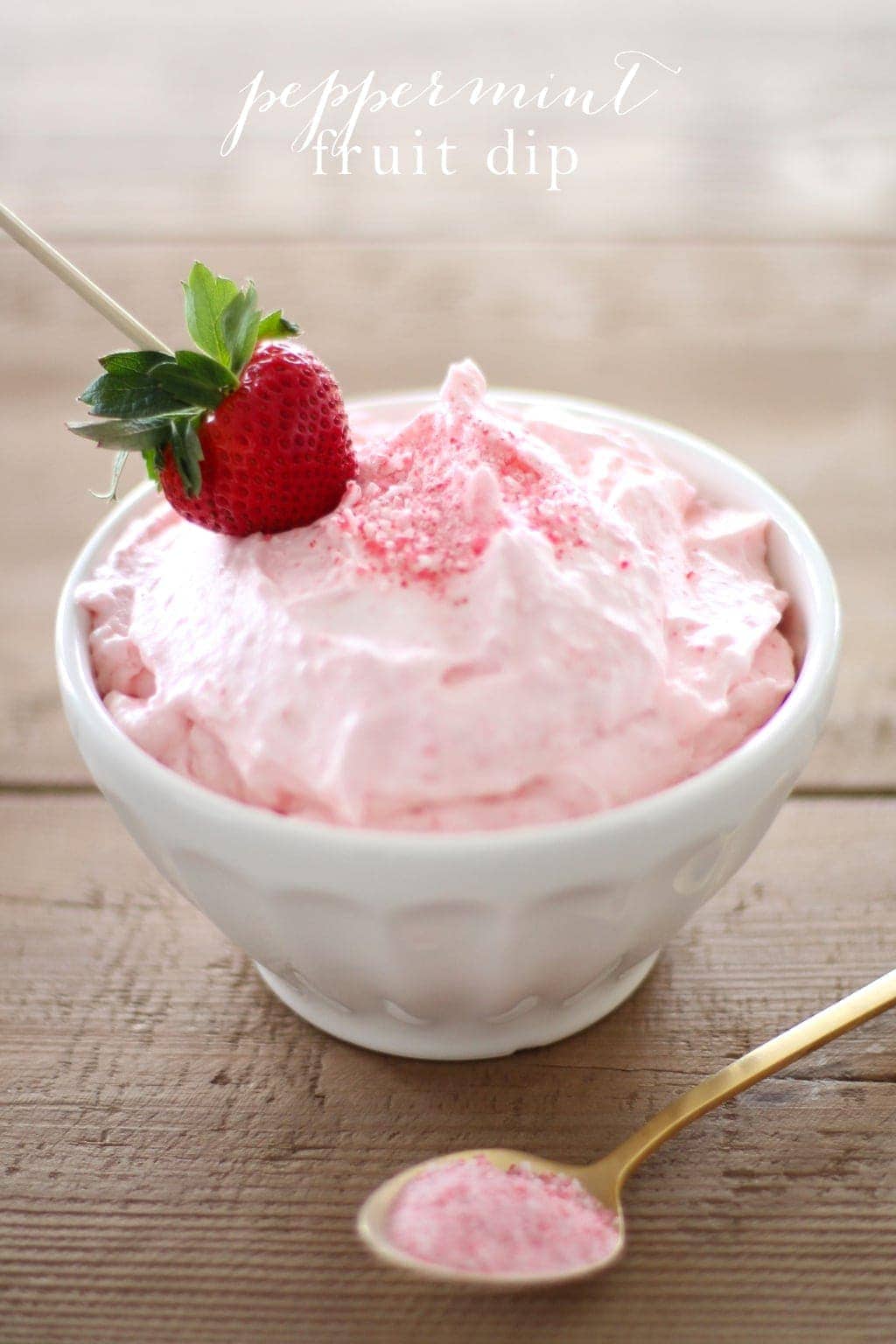 This week, I have come down with a cold. I'm taking it as a cue to step back, relax & enjoy the holidays rather than to try to fit it all into 31 days. Please pardon me for making this post as short & sweet as the recipe!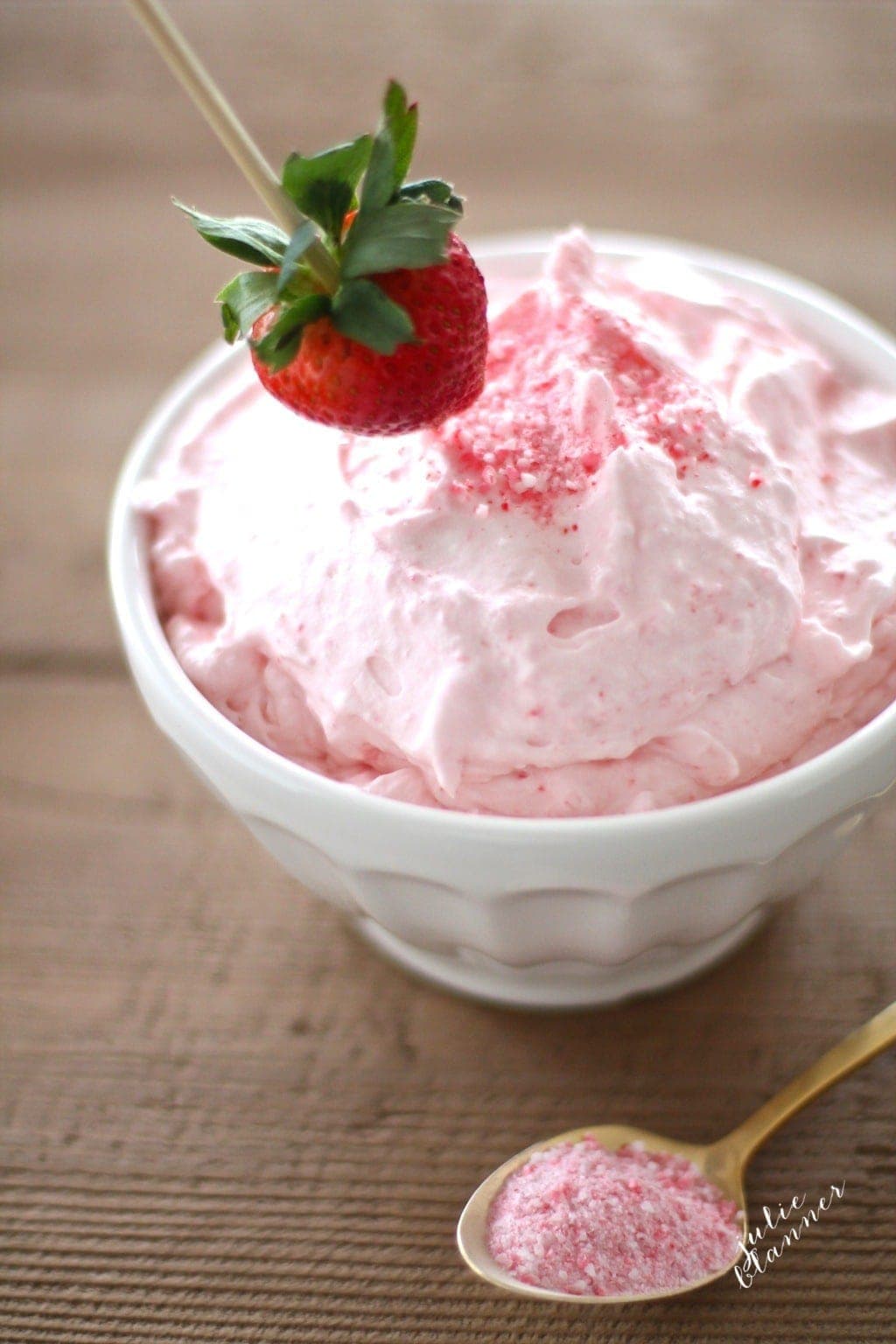 It was New Year's Eve, 2000. A friend's family member served Peppermint Fruit Dip. It was delicious, but I knew altering one "ingredient" could make it incredible! Exchanging cool whip for whipped cream. Ever since I was a small child, I have been fond of whipped cream. We didn't have dessert without it! In fact, when I was younger, I'd eat dinner rolls & whipped cream at Thanksgiving. Thankfully, my tastes have grown & I can appreciate most of the dishes Thanksgiving has to offer. This makes me feel like a whipped cream connoisseur, if there is such a thing! This peppermint fruit dip takes just over 5 minutes & can also be served with cookies, pirouette sticks & graham crackers. The girls love it with grapes, apples & of course, strawberries! It's a great appetizer or dessert! You'll love it on a warm brownie or piece of cheesecake, too!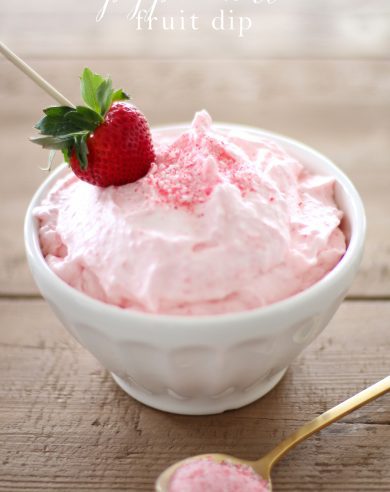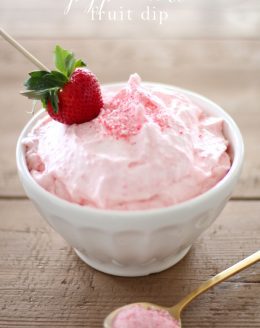 Peppermint Fruit Dip
Ingredients
1/2

c

heavy cream

2

c

powdered sugar

1/2

c

crushed peppermint or 9 candy canes

crushed
Instructions
In a large mixing bowl/mixer, begin to beat heavy cream with whisk attachment on low. Gradually increase speed until stiff.

Reduce speed & gradually add powdered sugar, followed by peppermint.

Serve immediately or refrigerate & serve.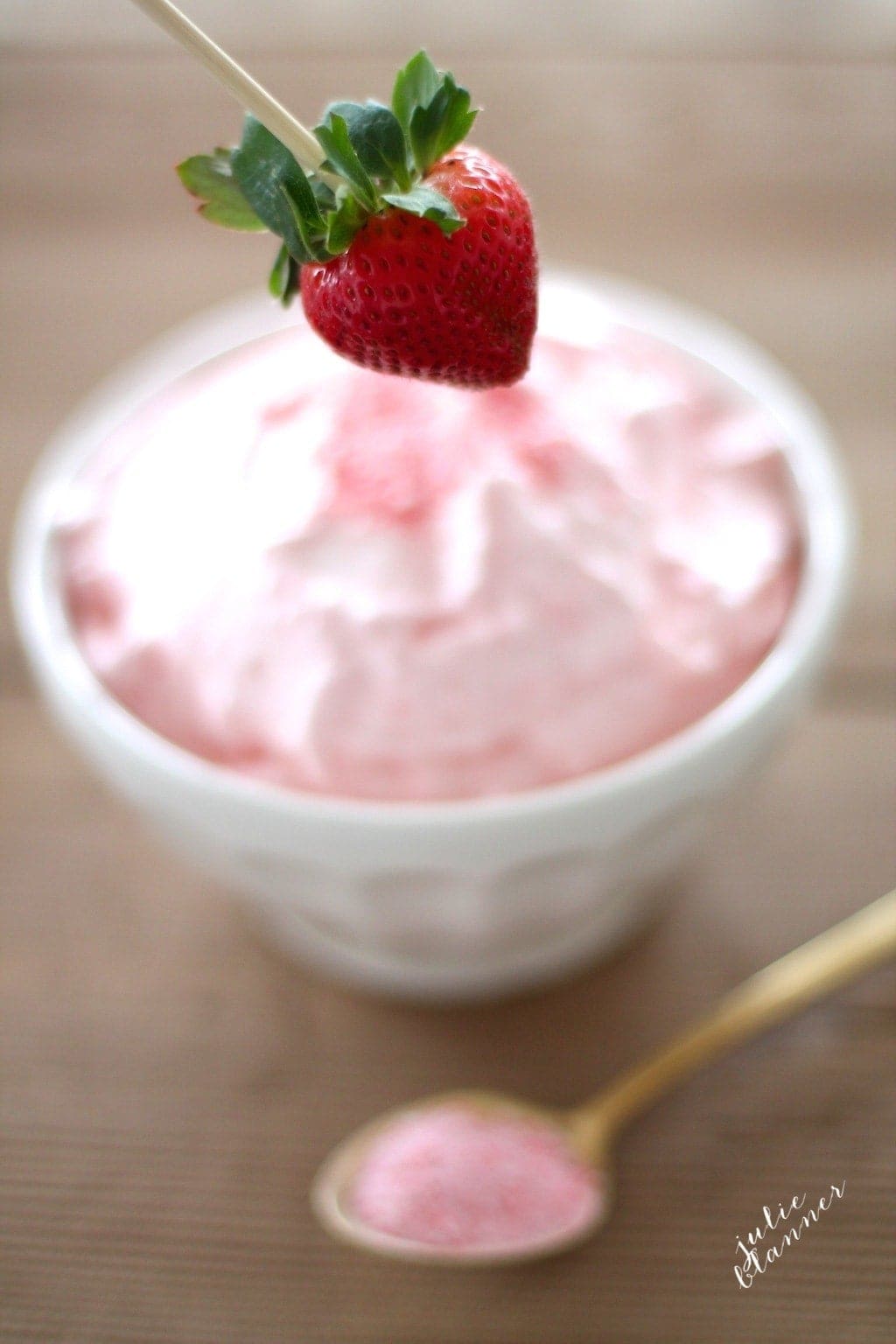 I made this for the girls as a special afternoon snack. They devoured an entire container of strawberries! Can you blame them?
Julie