Get 25 of the best Lemon Recipes including drinks, salads, main dishes, desserts and more. Whether you're in the mood for something sweet or savory, there's an amazing lemon recipe for you!
Lemon recipes are designed to capture the beauty and vibrant flavor of lemons. Lemons can satisfy a sweet tooth, but also liven up an entree or side dish. Try some of these lovely lemon recipes and learn about using lemons in your cooking.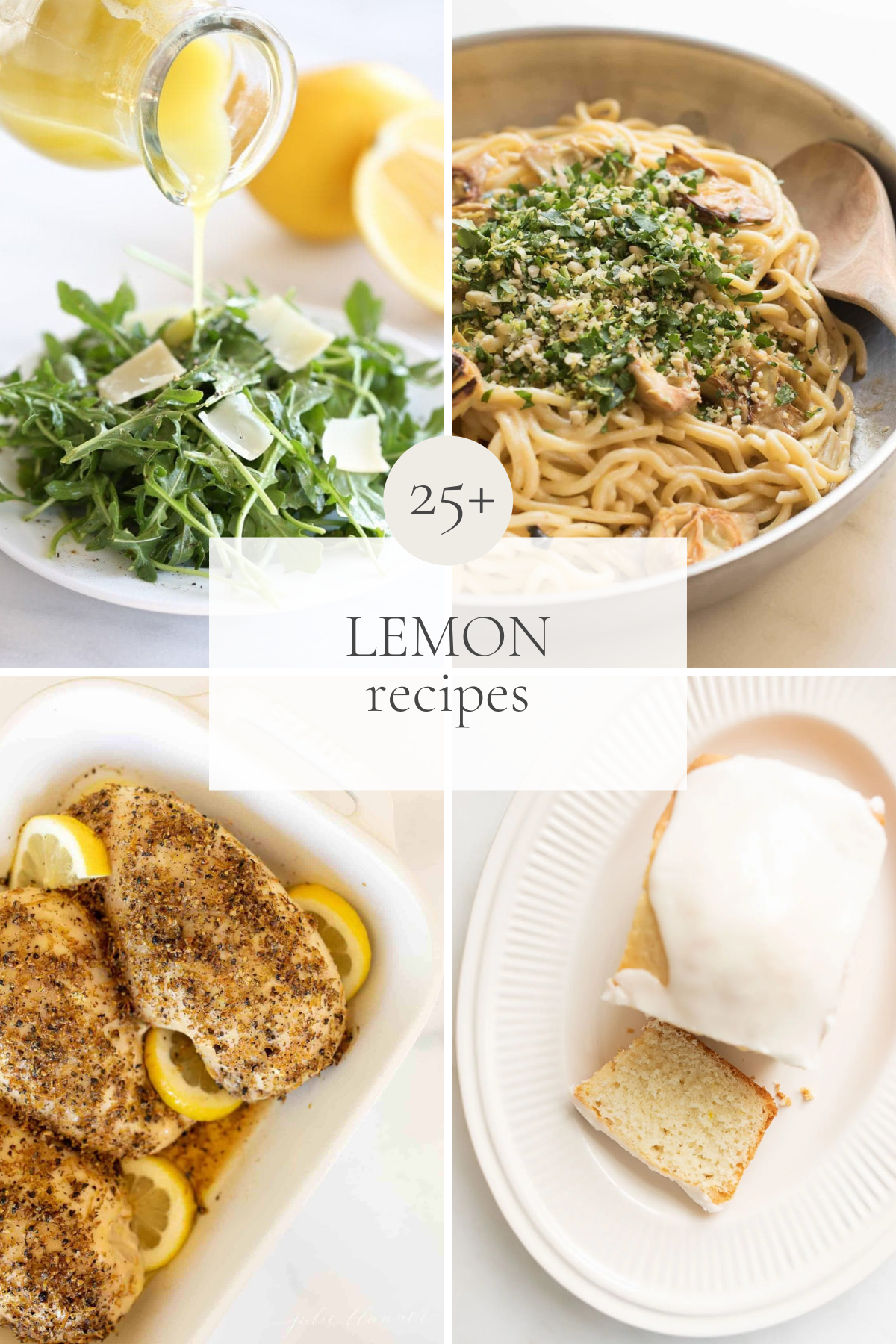 One of my favorite things about using lemons in my cooking is that they have so much flavor! The recipes come together really quickly and taste amazing without too much effort.
The bright and zesty flavor is a sure winner in desserts. On the other hand, savory dishes also benefit from the citrus and tangy addition of lemon. Don't forget the ever popular sweet and sour lemonade which is always a favorite!
You can even make your own Lemon Pepper Seasoning to add bright flavor to pasta, vegetables, chicken, shrimp and salmon!
Use the drop down Table of Contents menu to navigate this post with ease.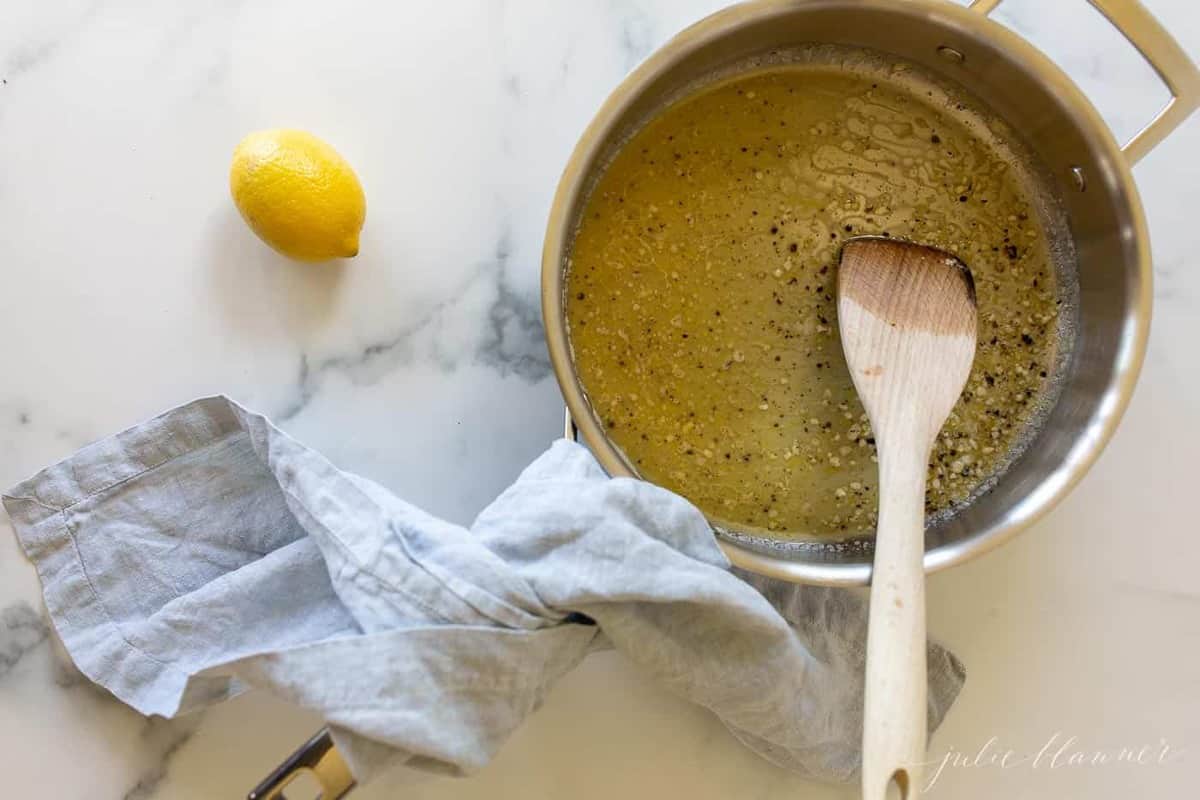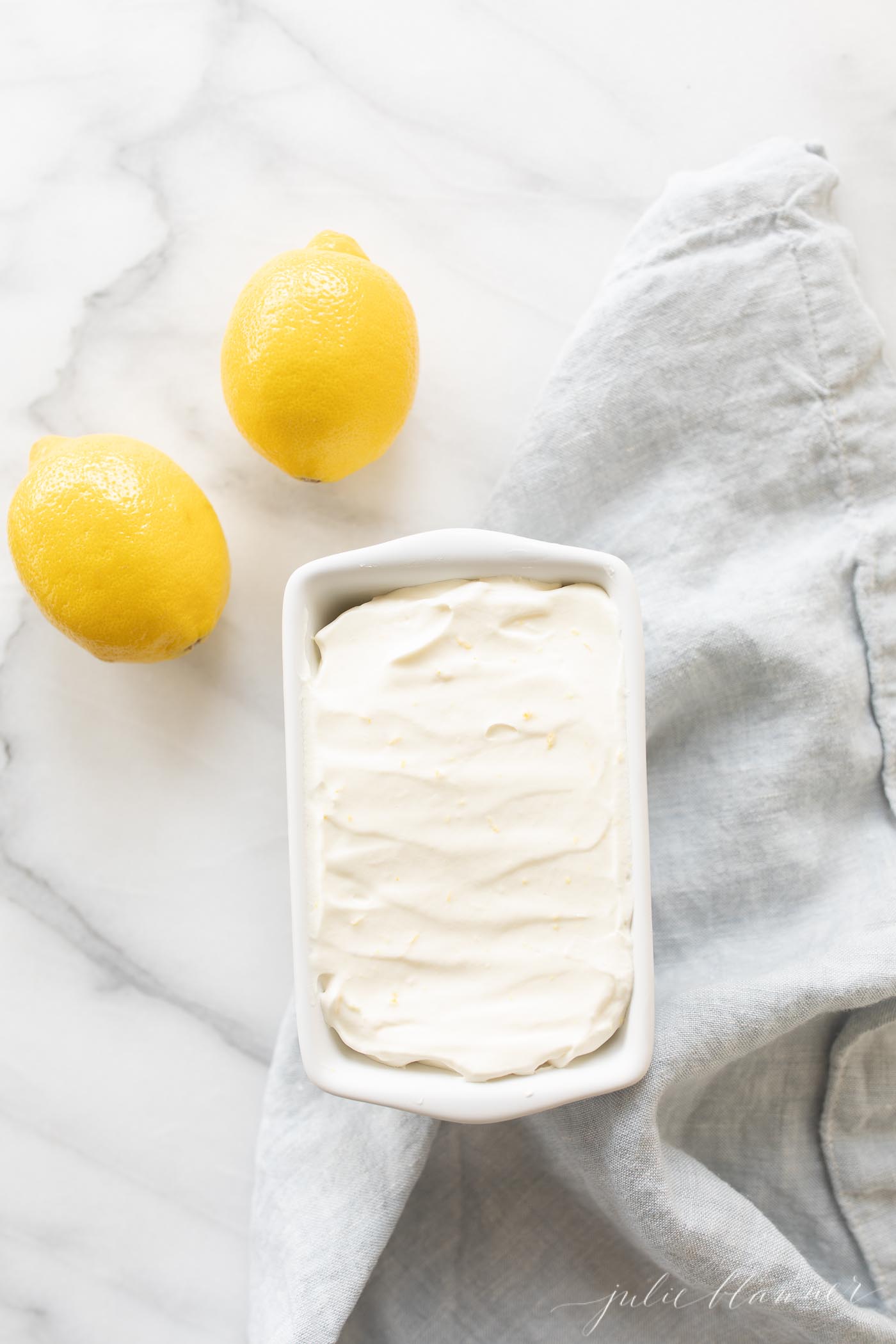 Tips for Making Lemon Recipes
Frequently Asked Questions
Serving Suggestions
Garnish with a Lemon Slice or Wedge
Make Gremolata to Garnish Pasta
Sprinkle Zest on Top of a Dish or Dessert
Add a Layer of Lemon Slices to the Top of a Cake
The Best Lemon Recipes
Lemon Drinks
---
---
---
Lemon Salads and Sides
---
Entrées with Lemon
---
---
---
---
---
Lemon Pasta Dishes
---
---
---
---
---
---
No Bake Lemon Recipes
---
---
---
---
Lemon Cookies
---
I can't wait to hear which lemon recipe is your favorite!